One of the biggest advantages of launching a business online is that it's inexpensive to start. In my last article on How Much It Costs To Start An Online Store, I went over the pros and cons of dropshipping vs carrying inventory for an online shop.
Today, I want to discuss some other popular online business models and compare them all in depth.
As many of you are probably aware, I have a good amount of experience making money with blogs, online stores and niche affiliate sites so I'm a pretty good candidate to provide my analysis and compare these online business types.
As with all things in life, there is no single, superior solution that meets everyone's needs.
The key is to understand the pros and the cons of each option and choose the business model that best suits your personality and goals.
Evaluation Criteria
As I mentioned above, I'm going to be focusing on 3 online business models today, blogging for profit, running an online store and creating a niche affiliate site. Similar to my last article, I'm going to evaluate these models based on the following criteria.
Revenue Velocity – How long after launch do you expect to make significant money?
Barriers To Entry – How hard do you want it to be for someone to copy your business?
Portability – Do you want to be able to run your business from anywhere?
Scalability – Do you want the business to scale easily once it grows?
Business Model #1: Starting A Blog
Most people are attracted to blogging because it's really easy to do and requires very little upfront cost.
In fact, you can start a blog for as little as $4.95 a month.
Revenue Velocity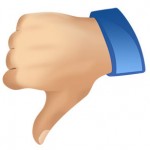 The biggest problem with blogging is that making money and attracting an audience is extremely difficult and takes a tremendous amount of unpaid time and effort.
So in terms of revenue velocity, blogging is by far the worst method of making money in the short term.
And when it comes down to it, you only have a few options when it comes to monetization, selling advertising, becoming an affiliate marketer or starting a paid membership site.
(Note: I don't classify selling your own product on your blog as "blogging" because by selling a product you are essentially creating an online store).
Based on experience, MyWifeQuitHerJob.com didn't start making any real money until well over 8 months had passed. And during those 8 months, I was working my tail off writing articles 3-4 times a week! Even today, my blog makes only a fraction of what my online store makes and I've been blogging now for almost 4 years.
Of course, one could argue that I haven't monetized my blog to its maximum potential yet but let's take a quick look at some revenue per visitor comparisons to illustrate my point. For my online store, my revenue per visitor is on the order of dollars.
However for MyWifeQuitHerJob.com, my revenue per visitor from advertising and affiliate revenue (not counting my online store course) is on the order of cents.
In other words, my store makes over an order of magnitude more money per customer than my blog.
Satisfaction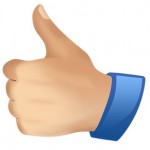 However despite the difference in revenue, I get much more satisfaction from running MyWifeQuitHerJob.com. There's something very fulfilling about being able to write something and be heard by a worldwide audience and for some people, this may be more valuable than money.
In addition, I never would have been able to launch my create a profitable online store course had it not been for this blog and the audience that I built up over the years. I've also developed many valuable friendships and met many new colleagues through blogging that have been absolutely priceless.
Portability And Scalability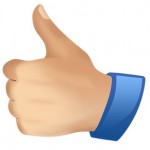 The big advantage of blogging is that it is extremely portable and scalable. You can write articles from anywhere in the world and you will probably never need to hire additional staff as your audience grows.
However, the main problem with blogging is that it will take you a long time to make any significant money. And the harsh reality is that most people will quit before the money starts rolling in because it takes tremendous patience and willpower to succeed.
Business Model #2: Starting A Niche Affiliate Site
Another popular online business model is niche affiliate marketing. By creating a website for the sole purpose of ranking for a specific keyword term, you can refer customers to a related business and get a small cut of the sale.
Niche affiliate marketing is attractive because it costs very little to start and requires very little upkeep and maintenance.
Revenue Velocity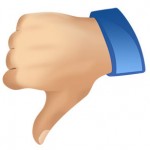 Starting a niche affiliate site carries a lot of the same disadvantages as blogging when it comes to revenue velocity. In other words, you have to work your tail off for a very long time before you can amass enough traffic to make any money at all. And in most cases, niche affiliate sites rely solely on the search engines for their referral traffic.
As you may have heard, Google has been updating their search algorithms practically on a monthly basis and many niche affiliate sites have gotten torn apart simply because they no longer rank in search.
Unlike an online store or an authority blog with an established audience and customer base, niche affiliate sites by comparison are extremely fragile. In fact without search traffic, niche affiliate sites tend to wither away and die.
The other disadvantage of a niche affiliate site is that you will never establish your own customer base. Once a referral is made, that's it. If that customer wants to make a purchase again, do you think that they'll go through your niche site again? No way! Referred customers usually go directly to the affiliate vendor for repeat purchases.
Barriers To Entry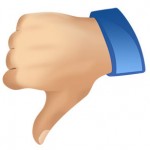 Niche affiliate sites also have a really low barrier to entry. In fact, most marketers keep their niche affiliate sites a secret so that no one else can copy them.
Running a successful niche site is all about picking the right keywords so that you can rank in the search engines.
Because it is so quick, easy and inexpensive to put up a website thanks to WordPress, there's really nothing stopping anyone from taking your keywords and copying your website idea.
Portability And Scalability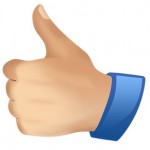 The one thing that a niche affiliate site has going for it is portability and scalability. In most cases, niche affiliate sites can be a set it and forget it endeavor. And they are so easy to throw up and maintain that many affiliate marketers put up a bunch of sites to "diversify" their portfolio.
By constantly putting up new niche affiliate sites to replace those that have fallen, affiliate marketers can mitigate their risk by not putting all of their eggs in one basket.
And the best part is that niche affiliate sites can be run from anywhere. There's no inventory or customer service involved whatsoever!
Business Model #3: Starting An Online Store
Starting an online store that sells either physical or virtual goods is by far the fastest way to make money online and it's pretty cheap too. Here's the bare minimum investment you need to begin.
Revenue Velocity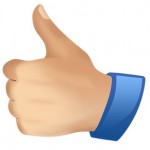 There are several reasons why an online store will make you more money than a blog or a niche affiliate site. For one thing, you are selling your own goods which means that you will make the most profit per sale. As a result, you need far less conversions in order to make an acceptable level of profit.
The other advantage is that since your profit margins are so much higher, you can actually buy your traffic through PPC services like Adwords and other forms of advertising.
This means that you can completely bypass the initial slow period of your website and start making money right away. With blogging and niche affiliate sites, you can't make enough money per sale in order to make these advertising mediums worth the cost.
The extremely high revenue velocity of an online store was what attracted my wife and I to go the ecommerce route over all of the other business models. As a result, we were able to make over $100,000 in profit after only a year of being in business.
Unlike the other online business models, the sole purpose of an online store is to carry goods that are ready to sell for an immediate profit. Therefore, an online store is probably the quickest way to make money online.
Barriers To Entry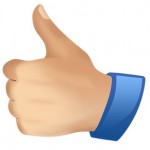 Opening an online store also carries other advantages as well. Because you have to secure vendors in order to source your goods, the barriers to entry are much higher than any of the other business models.
If someone were to try and copy your online store idea, not only would they have to copy your website but they would also have to find the vendors you are using to source your products as well.
Portability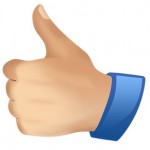 If you choose to go the dropshipping route, an online store can be extremely portable as well. Because you are only taking orders and not fulfilling them yourself, it doesn't matter whether you are running your business from home or in a foreign country. As long as there's an internet connection, you can work on your business from anywhere.
Likewise, the lack of order fulfillment on your part makes a dropshipping business extremely scalable as well. As the number of orders increase, you don't necessarily need more manpower. While you may need more staff members for customer support, you will never need to worry about inventory management and warehousing.
The best part is that starting an online store carries sales momentum. If someone makes a purchase from your online store, a good portion of your customer base will become repeat customers (if you play your cards right) and tell their friends about your business as well. As a result, over time your business will grow organically as word of mouth spreads about your shop.
Scalability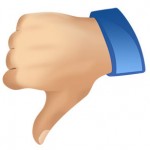 The one big disadvantage of running an online store is that you will always have to provide customer service. Unlike affiliate marketing where you are simply referring a sale, an online store must stand by the products that it sells.
As a result, you have to deal with customers who are unsatisfied with their purchases. Depending on the nature of your products and the expectations, this may or may not be a lot of work.
Quick Summary
If you are still having problems deciding which online business model to pursue, you should take into account your current mindset.
Online Store Mindset – I want to making money right away
Niche Affiliate Site Mindset – I want my business to be hands off and make money completely passively
Blogging Mindset – I want to be well known and create an audience. Money is less of a concern in the short term.
Hope this article helps you in your decision. Ultimately, there's no reason not to try all three!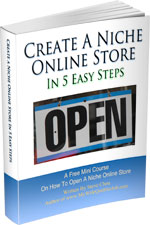 Ready To Get Serious About Starting An Online Business?
If you are really considering starting your own online business, then you have to check out my free mini course on How To Create A Niche Online Store In 5 Easy Steps.
In this 6 day mini course, I reveal the steps that my wife and I took to earn 100 thousand dollars in the span of just a year. Best of all, it's absolutely free!
Similar Posts
Have you read these?