If you've ever read a blog or publication on entrepreneurship, you've no doubt heard the following sayings to describe starting a business.
Starting a business is like…
Taking the plunge.
Taking a giant leap of faith
Taking a chance on an idea.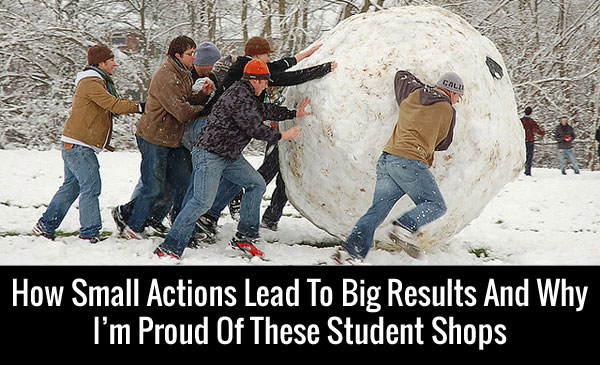 Now I full on admit that I've been guilty of using these phrases in the past. But over the last few years, I've come to realize that perhaps "taking the plunge" is the wrong way to think about starting a business.
First off, taking the plunge sounds way riskier that it really is. It comes across as scary, huge and monolithic. So instead of thinking about entrepreneurship as a "plunge" or a "leap of faith", we should think of starting an online business as a series of small baby steps instead.
Instead of going off and brainstorming for the "perfect" business, think of a single idea or product that you want to sell and just take a small action towards that goal.
And once you've completed that task, move on and gradually think bigger and bigger.
Looking back, this is exactly what we did with our online store. We started our first business with basically a single product, handkerchiefs. Then, we tested them on EBay until we were confident that they would sell. And then we started our own personal store with the largest selection on the Internet.
Each step was a logical progression to the next step. Today, we have well over 400 products in our store but we only started with a handful and gradually worked our way up.
One of the biggest factors for not getting started with any business is the FEAR. And the reason there's so much fear is because we are all scared to take a chance.
It costs too much money
I don't have enough time
I don't know anything about the web.
In reality, we should not think of entrepreneurship as taking the plunge. We should think of it as sticking our toes in the water and gradually wading in. The key is just getting something out there and seeing where it takes you.
This is exactly what the following students in my Create A Profitable Online Store Course have done.
Introducing Some Brand New Student Shops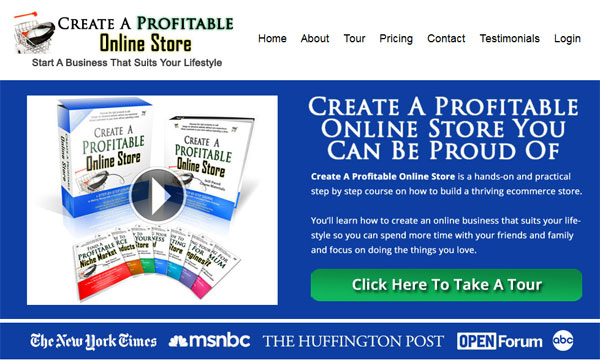 The following students in my class did not have any experience running an online business prior to joining my class.
And all of them had very limited web design experience as well. In fact when they first joined my course, starting an online store was a daunting task for every one of them.
But little by little, they made consistent progress and managed to launch really fantastic stores!
Now their journey has just begun and there's a long way to go but I just wanted to take some time and recognize their efforts thus far. After running my class for several years now, I've discovered that I derive a tremendous amount of satisfaction from seeing my students succeed.
Enjoy looking at these shops and please support them however you can!
TeepeeDees.com – Children's Teepees – Christine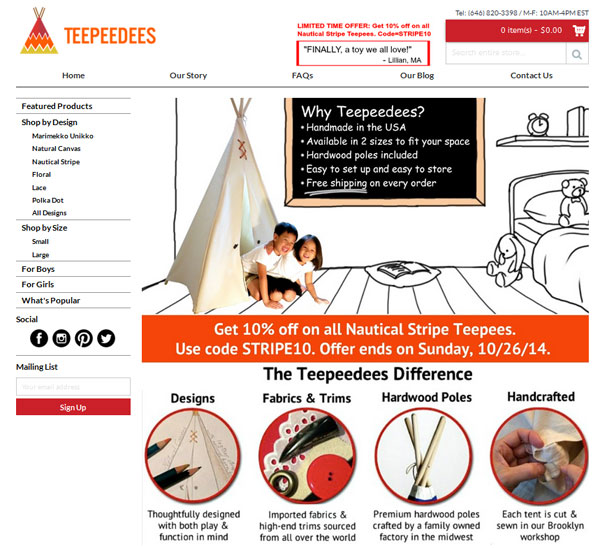 After having 2 kids of my own, I've really come to appreciate products that make kids happy. In fact, my kids love to build houses and forts out of cushions, pillows and bed sheets and I can often find them "playing castle" under our dining room table.
The unfortunate part is that they usually create a gigantic mess and my bedsheets and pillows get strung up all over the place. Now if only I could find someplace to buy a pre-made fort for the kids to play with:) Christine's handmade children's teepees are awesome. Check them out!
Here are a few technical specs regarding her website for your knowledge.
SteelDragonJewelry.com – Jewelry – Peter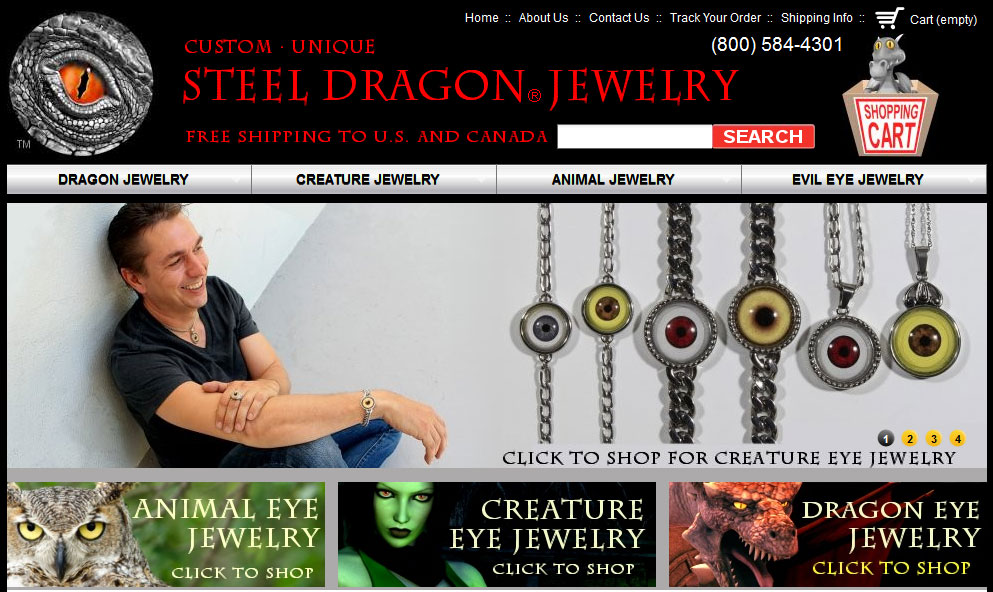 Peter is definitely one of the most resourceful students in my class and I love his hustle and his grit. When he first came to me with his niche, I was a bit skeptical because I didn't know anything about fantasy related products.
But once I ran the numbers and he started selling his jewelry, I became a believer. The dragon eyes in his jewelry look eerily realistic and I now use one of these babies as a key chain for my car. Check them out!
Here are a few technical specs regarding his website for your knowledge.
PandaBearLinens.com – Bamboo Linens – Patrick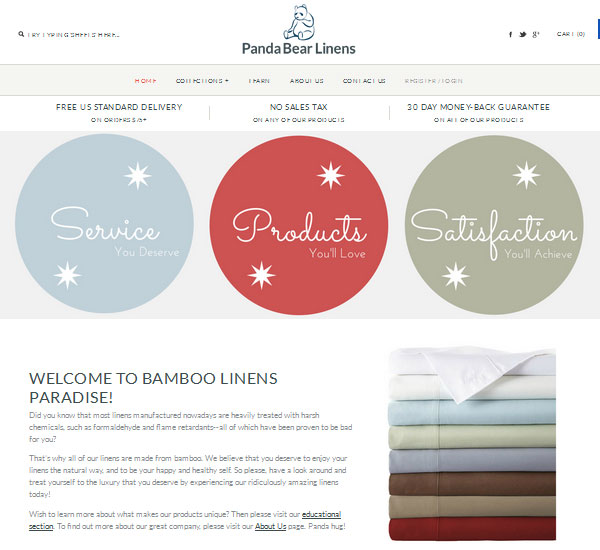 Patrick is another one of my students who has not only launched a great shop but has also contributed a tremendous amount of content to the course as well. He has chosen to focus his efforts on selling bamboo linens which to my surprise are super soft compared to regular old cotton sheets.
Not only that but it turns out that bamboo is thermal regulating, moisture wicking and hypo-allergenic as well. Congrats on your launch Patrick and I really appreciate your contributions to the class.
Here are a few technical specs regarding his website for your knowledge.
ShowerCurtainHQ.com – Shower Curtains – Jennifer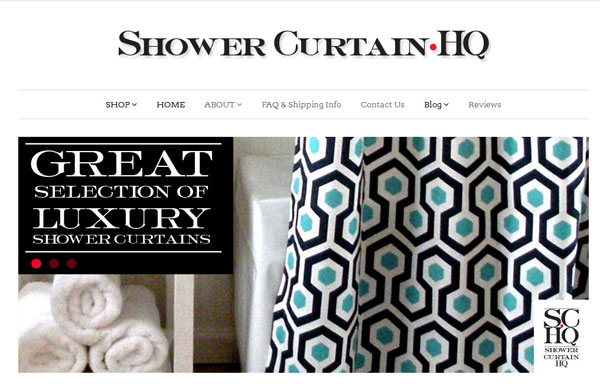 Jennifer has a pretty cool business model with her shop. Instead of licensing and creating all of her own designs, she works with local artists to have their art displayed on custom printed shower curtains.
These curtains are really cool and they use the highest quality printing technologies around. And most importantly, they can not be found in any big box stores.
Here are a few technical specs regarding her website for your knowledge.
MySweetMonster.com – Child Seat Covers – Judy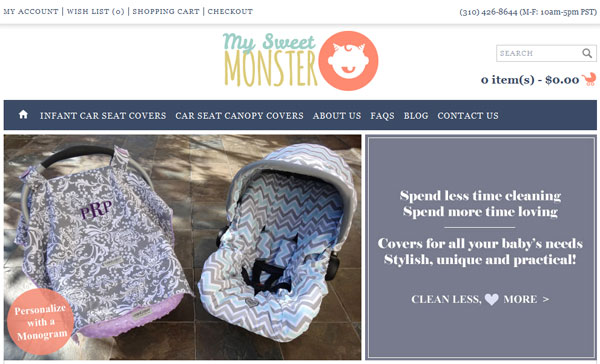 I really love Judy's persistence and her willingness to learn. Instead of going the fully hosted shopping cart route like some of the other students, Judy decided that she was going to learn how to use OpenCart. And while it has been quite a struggle for her, she's really come around and put together a pretty good looking shop.
I still remember the baby and toddler phase when my kids use to routinely spit up and vomit in my car. Definitely not a fond memory of mine:) Her car seat covers and car seat canopies make great additions to any baby seat and are easy to clean. Great job Judy!
Here are a few technical specs regarding her website for your knowledge.
Closing Words
I don't know about you, but I'm very impressed with this round of shops coming from Create A Profitable Online Store. The key to making progress with any business is to get started with one small step. It doesn't have to be big. It doesn't have to be monolithic.
You just have to take a tiny step and make a little bit of progress each day.
And once you've established a routine, you'll quickly reach your goal before you know it.
Do you want to start your own online store? Head over to ProfitableOnlinestore.com and take the tour!
photo credit: kamshots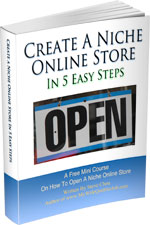 Ready To Get Serious About Starting An Online Business?
If you are really considering starting your own online business, then you have to check out my free mini course on How To Create A Niche Online Store In 5 Easy Steps.
In this 6 day mini course, I reveal the steps that my wife and I took to earn 100 thousand dollars in the span of just a year. Best of all, it's absolutely free!
Similar Posts
Have you read these?