This is a guest post from Bettie, who was one of the very first students in my Create A Profitable Online Store course.

Today, she's going to talk about her online store, www.WineableGifts.com, which launched earlier this year. Bettie's post will be the first of many posts that I'm going to be offering here on MyWifeQuitHerJob.com regarding student shops created through my course.

Note: All students in my class are welcome to write guest posts anytime!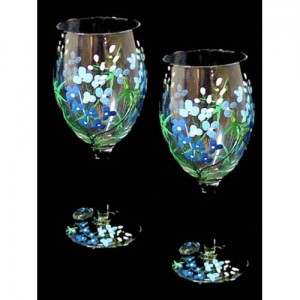 We started Steve's Create a Profitable Online Store course in March, 2011 and we are proud to be one of his first students.

Steve's course was actually our second attempt at building an online business. In 2008 we signed up for another online course that cost us much more than Steve's course, (actually… thousands of dollars more).

And it didn't come close to providing us with the necessary tools or support that we needed to complete our website.

In fact, it was a scam!

After struggling with that company for almost 2 years and realizing the shortcomings of their course we stumbled upon Steve's course.

His "How to Create a Profitable Online Store" course felt good right from the beginning.

Our experience has been very positive. Steve is a devoted and caring teacher and truly wants us all to succeed. We learned step-by-step everything needed to run an online business.

Editor's Note: Bettie was one of a handful of students that joined when my course had absolutely no video content. She basically handed me her money on the promise that I would deliver great content and I'm sincerely thankful she took a chance on me. I actually finished covering all of the core material for the class late 2011 and the library of content continues to grow.

It took us about 6 months to launch our site. Since that time we have continually been making changes and working on optimizing our site. This is not a get rich quick scam! But the work has paid off.

While we are not quite where we want to be just yet, we've already made more money since our launch than we have in 2.5 years with our last online store.

Steve is extremely committed and knowledgeable in all areas of running an online business. He always answers our questions quickly and thoroughly. We like that there are over 100 videos that we can refer to at anytime for review. The course material is also in PDF form for reference.

Office hours are once a week and this is a great time to get to know Steve and the other students. It also makes you feel connected and accountable to talk to others going through the same struggles and accomplishments.

We highly recommend this course to anyone wanting to start an e-commerce website.

Our online store is called Wineable Gifts and we sell hand painted wine glasses online. We also focus on hand painted champagne flutes as well.

Our Inspiration Behind Wineable Gifts
We grew up in Italian families that made their own wine in the cellar. It was exciting to watch the grapes being crushed, pressed in a homemade press, stored in oak barrels and finally bottled.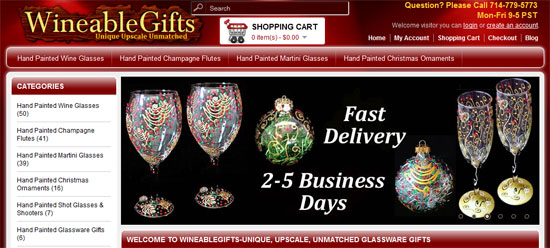 This long tradition of celebrating with wine inspired us to start Wineablegifts.com. Living in California, we found ourselves surrounded by wineries from Temecula in the south to Napa/Sonoma Valley in the north.

We are both passionate about all things wine and food related. Wineablegifts.com offers high quality products, upscale yet affordable, that are unique and not found in department stores.

Our products are all hand painted glassware and made in the USA with a primary focus on hand painted wine glasses, flutes, and martini glasses. Each is a one-of-a-kind keepsake.

Editor's Note: I own a set of hand painted wine glasses from Wineablegifts.com and I can honestly say that they are of fantastic quality. I would recommend these glasses to any wine lover in a heartbeat.

Unlike most who take the "How to Create a Profitable Online Store" course our goal is not to quit our full time jobs. We both have been very fortunate in our careers to work for people we like and for successful companies that have treated us fairly.

Our boys, now in their 20's, have always had a mom at home, someone always there for them. We have always lived well within our means and are not materialistic, which is an anomaly, considering we live in Yorba Linda, California.

It's the experiences, not the things in life that are important and meaningful to our life.

Our motivation for starting an online business is to make some extra income for our retirement years. Looking forward 6-8 years to retirement we plan to have an online store to supplement our retirement income and provide us with extra income for travel, helping others and a more secure lifestyle.

Ideally, we would like to enjoy our retirement years traveling abroad, spending more time with friends and family and serving others in some way. Hopefully, we can give back and bless someone else's life by being good and faithful servants.

Editor's Note: If anyone has any feedback for Bettie, feel free to leave your comments below. Students in my course are free to guest on my blog and it's a good way to get some feedback outside of the students in the class!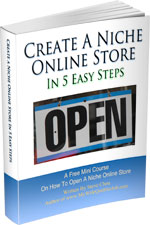 Ready To Get Serious About Starting An Online Business?
If you are really considering starting your own online business, then you have to check out my free mini course on How To Create A Niche Online Store In 5 Easy Steps.
In this 6 day mini course, I reveal the steps that my wife and I took to earn 100 thousand dollars in the span of just a year. Best of all, it's absolutely free!
Similar Posts
Have you read these?