Are you a social media junkie?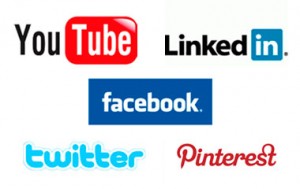 Do you spend more time on the likes of Facebook, Twitter and Google+ than you'd like to admit?

Do you dream of one day driving tens of thousands of visitors to your blog or business via your social media accounts?

You're not alone. Most of us recognize that social media can be a powerful tool, for multiple reasons – referrals, relationship building, brand building, and so on.

Related: How To Get More Facebook Fans With A Facebook Reveal Tab Or Fan Gate

Unfortunately, most of us also struggle to build a presence of any note on any social media network. We pour hours of time into our social media efforts for little return.

So that's the problem. Now here's the solution.
Being a Jack of All Trades (and Master of None)
How many social media accounts do you have? If you're a blogger and/or online business owner, I'm guessing more than one. Perhaps two, three, four, or even more.

These days, the main contenders for our attention are Facebook, Twitter, Google+, LinkedIn, and Pinterest. In an effort to expand your online brand's exposure, you will be promoting via some (or maybe even all) of these networks. After all, social media is all the rage – the more places you are active, the better, right?

Wrong. At least, wrong for us sole traders. The simple fact is this – if you try to build several large social media accounts, you will build none.
In Search of Well Rewarded Efforts
Social media accounts only become a powerful force for your online business when they achieve critical mass, and getting there takes a great deal of time and application. You will be far better served by focusing on the one network that is most likely to bear fruit for your particular niche, than spreading your efforts across multiple networks.

Editor's Note: Initially, you might want to experiment with all of the major social media outlets first to find out what works best and stick with it.

It took me a long time to understand this, but once I did, it had a hugely beneficial impact on my blog. Let's take a quick look at my friend/follower counts across the three social networks I have a presence on:
Google+: 177 friends
Facebook: 280 likes
Twitter: 2,881 followers
Guess where I spend most of my time? Twitter, of course. In fact, I dedicate very little time to my Google+ and Facebook accounts, because it became apparent to me some time ago that I would be far better rewarded by focusing the majority of my efforts on Twitter. I developed a strategy that brings me 30-50 new followers every day. I cannot possibly expect this kind of return from efforts elsewhere.

Furthermore, Twitter drives far more traffic to my site than other social networks, and I make far more connections on a daily basis by tweeting. Why would I focus my time anywhere else?
Which One is for You?
Twitter is my social media network of choice, but it may not be the social media account of choice for you. The different networks attract different crowds, and the manner in which you can effectively exploit them will vary.

There are of course the basics – Facebook is the biggest, Twitter is full of technology geeks, Pinterest is a haven for middle-aged women, LinkedIn is the social media business hub, and so on. But you should take your research further.

Editor's Note: Pinterest works very well for online stores, especially if you have eye-catching product photos

Related: How Pinterest Has Increased Sales For Our Online Store Along With Some Real Numbers To Back It Up

First, gain a better understanding of who you are dealing with by checking out this infographic. Then, assess the current worth of each network to you. Which refers the most traffic to your blog?

Where do you establish the most beneficial relationships? Try to draw an objective conclusion as to which social media network serves you the best. Then dedicate the vast majority of your time to that particular network, and reap the benefits in the long run.
Don't Forget the Rest
I am not saying that you should completely ignore other social media networks. You should ideally have accounts at most of them (certainly the "big three" – Facebook, Twitter and Google+). But you should be maintaining the lesser accounts, and building your primary account. There is a distinct difference. I still publish new posts to Facebook and Google+ and post an occasional status update, but I am far more active on Twitter.

With the above in mind, tell us – which is your social media network of choice, and why? Let us know in the comments section!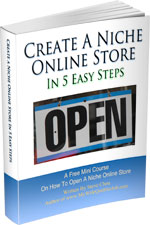 Ready To Get Serious About Starting An Online Business?
If you are really considering starting your own online business and quitting your day job, then you absolutely have to check out my mini course on
How To Create A Niche Online Store In 5 Easy Steps
.
In this 6 day mini course, I reveal the steps that my wife and I took to earn
100 thousand dollars
in the span of just a year. Best of all, it's absolutely free!

Stumble!
&nbsp &nbsp

Reddit!
&nbsp &nbsp

Digg!
&nbsp &nbsp

Del.icio.us
&nbsp &nbsp

Facebook

Get Free Updates Via RSS
&nbsp

Follow Me On Twitter

BizSugar
Similar Posts
Have you read these?
4 Responses to "A Key Strategy To Social Media Success For Your Small Business"