In the past several years, well over 500 1200 students have joined my Create A Profitable Online Store course. But I have to be straight up honest with you. Not every one who has signed up has succeeded with their online store.
When it comes to the success of any online business, the biggest variable in the equation is always YOU. Do you have the necessary motivation and drive to succeed? Do you have the persistence to push through the initial learning curve? Do you have an open mind for learning?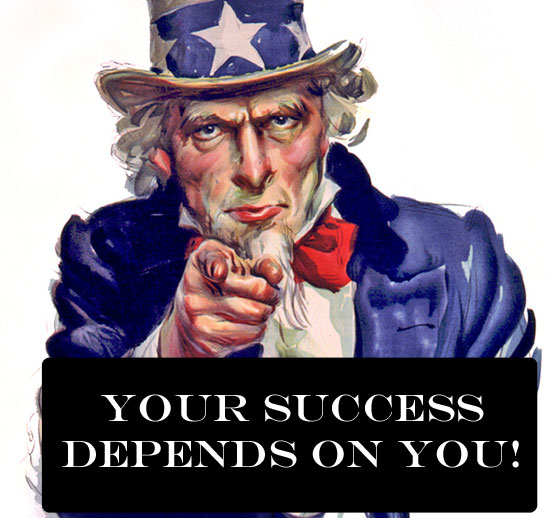 After teaching my class for several years now, I've found that the most important aspect of running an online business is execution and persistence. Can you carry out what needs to be done? And do you balk at the first sign of adversity?
Today, I want to talk about some of the patterns that I've noticed with the students in my class who have done well. And I also want to point out some common pitfalls with students who have failed.
My hope is that my analysis will help set the proper expectations for those who are thinking about starting an online business or quitting their existing one.
So without further ado, here's my take on what the successful students in my class are doing versus what the failing students are not.
Successful Shop Owners Don't Sit Around Waiting For Traffic To Magically Appear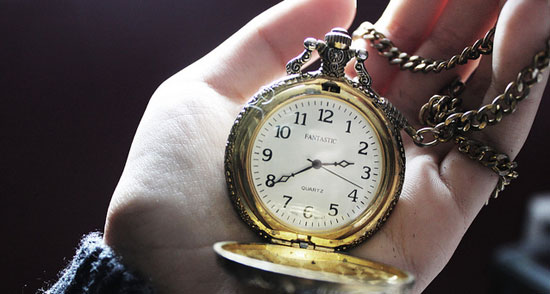 In any given group of students, there are always those who refuse to spend any money or do any additional legwork after their store has launched.
They come into the class with a grand vision that they'll start ranking immediately in the search engines within a month. And traffic will be free flowing like water.
These students usually start out very diligently by finding a pretty good niche, acquiring vendors and even putting up a decent looking website.
But then they launch and refuse to spend any more money or do any additional marketing because they are waiting for the magical Google traffic spigot to open up.
What usually happens next is that they'll waste time rearranging different parts of their site and doing other silly things that are completely irrelevant when they could be writing content, buying PPC or CSE ads, building backlinks or doing some good ole legwork.
Within a few weeks, they quickly become discouraged by their lack of sales and they start doubting themselves. Was this the right decision? Did I just waste all of my time on a shop that generates no income?
Meanwhile, it's only been a couple of weeks and they haven't really done anything proactive to build traffic to their website.
Note to all new business owners: The launch of your website is just the beginning!
After you've launched your online store is when the real work begins. And often times you will either have to spend money to acquire traffic or do some legwork to get customers in the door. The legwork is the key.
Early on with our online store, we did a combination of cold calling, forum marketing, content marketing, PPC marketing and funneling prospects from Ebay to attract our early customers. In fact, search engine traffic was practically non-existent until the 6 month mark.
Without our other efforts, we wouldn't have generated many sales at all during the first 6 months. Don't be afraid of the legwork. It's not glamorous and it's not always fun, but early on you need to do what you need to do to get customers in the door.
Successful Shop Owners Choose Winnable Niches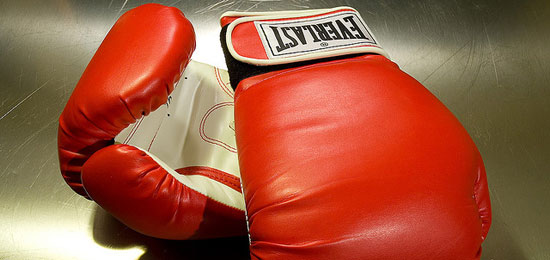 A large part of my course is devoted to helping students find the right niche and there's always a delicate balance when deciding what to sell online. On one end of the spectrum, you need to sell something that has sufficient demand. But on the other hand, the product category must not be too competitive.
I can't tell you how many students sign up for my class with a preconceived notion of what they want to sell. And without doing an ounce of analysis, they've already decided to sell a product without doing any research.
But here's the thing. Even after running the numbers and realizing that "selling t-shirts" is probably not the best idea, they go for it anyways. Now I don't want to say that it's impossible to succeed in a highly competitive niche.
However, it will be much more difficult and your time frame to profitability will be significantly longer. The niche that you choose is important and picking the right product to sell will make things much easier for you in the long run.
In fact, I would not even consider launching an online store of any kind without running a quantitative analysis of my potential profitability. It's not a guessing game. There's a science behind choosing the right product.
The best students in my class spend a good amount of time researching every aspect of their niche before they fully commit their time and money. Even though they are anxious to jump straight into the implementation phase, they take their time to make sure that this first crucial step is done correctly.
Not only that, but the best students in my class make sure they can provide a unique value proposition which makes their shop stand out among the competition.
Successful Shop Owners Always Follow Through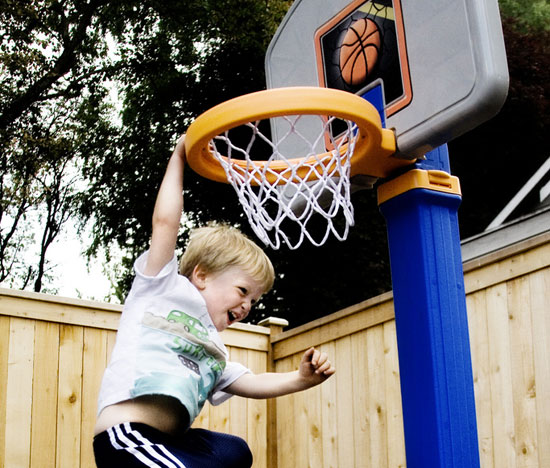 This last point is critical and often times the most difficult aspect of teaching my course. As part of my class, I take the time to thoroughly critique a student's site before they go live.
The hope is that by providing early and actionable feedback, a student can avoid wasting time and money on PPC ads or other forms of marketing for a non-converting site.
As far as I know, there is no other class or online program out there that does this. Not only does it take a tremendous amount of my own personal time, but I also take a lot of pride in providing honest and actionable feedback.
Anyways, there are times after a website critique where I notice that a student never ends up acting upon any of my feedback. Now I'll be the first to say that I'm not always 100% correct, but I'm usually pretty close.
And in general, it frustrates me to see someone failing even though I know that a few tweaks here and there could make a huge difference.
Running an online business is not a stagnant affair. Even after you've launched, you should be constantly tweaking your site and making small changes to improve conversions. Testing is the key.
The people who fail are the ones who are not willing to make any major changes after launch. Don't fall into this trap!
What defines a successful entrepreneur versus a failing entrepreneur is how you behave when things don't go as planned.
Failing entrepreneurs tend to wallow in self pity at their lack of progress.
Failing entrepreneurs tend to stay on the same path even though things are not working.
Failing entrepreneurs feel helpless, make excuses and play the victim card.
Meanwhile, successful entrepreneurs take a step back, analyze what went wrong and plot a different course of action.
Conclusion
Do you have the character traits of a successful shop owner? If so, then I want you in my class:) I love running my course but sometimes I get frustrated when a student doesn't follow through. What can I say? I'm very passionate about making sure my students succeed.
I want everyone to make money online and I hate seeing someone give up when they are so close to the tipping point. Sometimes, it's just a matter of time until things start clicking. Sometimes it's just a matter of time until search engine traffic or word of mouth kicks in.
The main thing is that you need to set proper expectations for yourself and for your business. Making money online is not something that happens overnight. It's a marathon and not a sprint so you need to give yourself the necessary runway to give things a fair shot.
photo credit: sleepyjeanie atlnav clappstar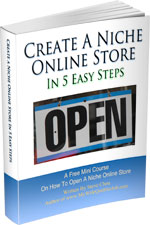 Ready To Get Serious About Starting An Online Business?
If you are really considering starting your own online business, then you have to check out my free mini course on How To Create A Niche Online Store In 5 Easy Steps.
In this 6 day mini course, I reveal the steps that my wife and I took to earn 100 thousand dollars in the span of just a year. Best of all, it's absolutely free!
Similar Posts
Have you read these?