This is a guest post by Colin Jones, who has found many creative ways to be self-employed since 2002. When Colin and Grace aren't busy chasing their 4 children around, they run HatsRCool and My Unique Shower Curtains out of their home in Kirkland, WA.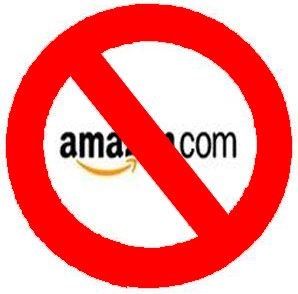 When I first ventured into e-commerce, I was incredibly leery of starting a product-based store.
I had a friend who had grown a great store, only to be undercut by Amazon. How could I ever compete with their prices?
If they don't sell my products now, they could add them at any moment! But instead of running from product-based stores, my wife and I decided to start two of them and figure out a way to make it work!
There have been ups and downs along the way, but we now have two profitable online stores.
Much of our success has come from figuring out how exactly to beat Amazon at e-commerce. Here are five tips we wanted to share with you:
Unique Products
Trying to beat Amazon with better prices is a tough battle. That's why one of my most successful ways to beat Amazon in e-commerce is by out-niching Amazon with unique products.
For my hat e-commerce store, rather than focusing on top sellers found on Amazon or the top hat retailers, we focus on unique products and product categories that most likely aren't carried by larger online retailers.
Over time, we have gotten a better idea of exactly what kinds of products our audience is looking for, so it has given us the confidence to start creating our own line of hats.
This frees us up from the fear that Amazon might start carrying something we are selling well, as well as puts us in a position to start selling wholesale to other retailers.
Custom or Personalized Products
One thing Amazon has not gotten into, and I don't see them getting into, is personalized or customized products. You are welcome to sell your own personalized products through Amazon, but they won't start undercutting you with their own personalized products in your niche.
Even better than the competitive edge over Amazon, we have found that many of our most profitable products are personalized or custom items! We have developed a relationship with a local embroidery shop who customizes some products for us. Others are products like our hand-painted shower curtains.
We have a good system for painting these in our garage, and the margins well justify the extra labor (it's actually therapeutic- kind of like painting by numbers for grown-ups).
Socially Driven Products
Only a few years ago, almost all online shopping was done through search engines. Now, however, there are many more ways that shoppers can find your products. In some niches, competing with Amazon on search engines can be a long-term effort at best.
However, getting your products in front of people through social media is a whole new world that many people have yet to pursue. A good friend of mine who is a retired Colonel in the army started an e-commerce store that sells military rings.
After two years of struggling to get significant traffic through Google, he decided to try Facebook ads. He used targeted Facebook ads to grow his fanbase, then was able to showcase his products to those fans. His sales grew from about $1,000/mo to $8,000/month through this strategy.
Furthermore, since Google values social signals, his website's rankings went up in Google from all of the "shares" he was receiving on Facebook. We have also seen how Pinterest can dramatically increase sales. I think we are just starting to see how we can leverage social media for e-commerce.
Have a Better Story
There is no denying that Amazon has become a trusted brand to consumers. However, the story behind a company can have a powerful impact on who a customer chooses to buy from. As Simon Sinek put it, "people don't buy what you do; people buy why you do it."
An "About Us" page is a great place to share who you are, how you run your business, and most importantly, why you run your business. Sure, they can buy your product from the faceless Amazon machine.
However, if they connect with you and your passion for what you sell, you might not just have a customer, but a loyal fan.
Be an Expert
Another way to beat Amazon is by sharing your expertise about your products. Rather than just using the same, boring product descriptions that everyone else uses, write unique details or product reviews that will inform the purchaser in a way only an expert can.
Another great way to offer your expertise is through product videos or video reviews. Treepodia's study showed that conversion rates increased regardless of product category.
Furthermore, videos build trust, decrease the percentage of product returns, and can often help a product page rank higher in search engines. By showcasing your expertise in your niche, you can add valuable information that Amazon is unable to provide to the consumer.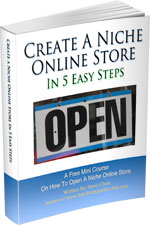 Ready To Get Serious About Starting An Online Business?
If you are really considering starting your own online business, then you have to check out my free mini course on How To Create A Niche Online Store In 5 Easy Steps.
In this 6 day mini course, I reveal the steps that my wife and I took to earn 100 thousand dollars in the span of just a year. Best of all, it's absolutely free!
Similar Posts
Have you read these?