I love teaching my course on how to create a profitable online store because I get to interact with a diverse set of students with varying skill levels and personalities.
Some students pick things up right away and make lightning fast progress. Other students struggle big time and have to inch and claw their way towards forward progress.
Everyone has their own strengths and weaknesses. And after teaching my class for the past several years, I've concluded that a student's chances for success have more to do with their attitude and productivity habits than with their overall skill level.
For example, I've had students in the class who have struggled to launch their shops despite being proficient web designers. But on the flip side, I've had students with limited computer skills successfully launch their shops within a month or so after signing up.
Here's the thing. There's a certain attitude and approach that the successful students take that the others do not and I thought that I'd share some tips for those who might be struggling.
Stay Focused And Do Things In Order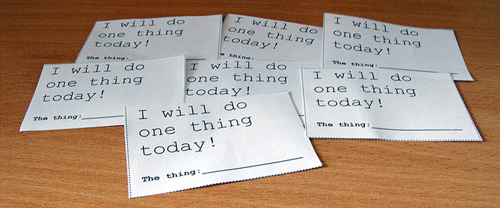 When you start an online store, there are hundreds of tasks that need to be done. You have to come up with a niche. You have to find vendors. You have to design your website. You have to file documents with various government agencies.
It's easy to feel overwhelmed and out of control. And what I see happen all the time is that there are so many things that need to get done that a student gets completely frozen and doesn't make forward progress. I call this the deer in the headlights syndrome.
In other cases, some students try to tackle every single task at the same time and end up starting a little bit of everything and finishing absolutely nothing.
Starting a business is a long term endeavor and requires a focused step by step approach. For me, I always lay everything out in chronological order without skipping ahead. I concentrate on what needs to be done next and then set reasonable targets.
For example if I were to start a brand new online store today, I would first focus my efforts on finding a niche and ignore all other distractions. Bottom line, you shouldn't be doing anything else until you know what you want to sell.
Only after finding my niche would I then start to look for vendors. Afterwards, I would think about designing the website. Serializing the process makes things much more manageable from a productivity perspective because you only have to deal with one thing at any given time.
Get in the habit of finishing one thing completely before moving onto the next.
Stick To Your Priorities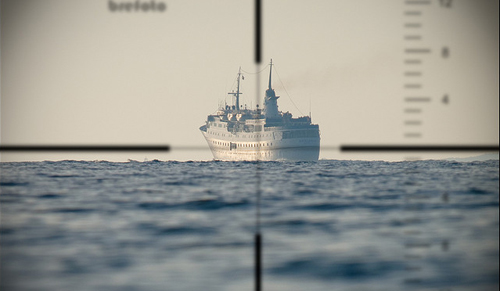 A lot of struggling entrepreneurs often work on the small, easy tasks first. In their minds, any forward progress is good. But in reality, working on the little tasks are often a complete waste of time if some of the bigger decisions are not settled first.
As an example, I once had a student sign up for a very cheap fully hosted shopping cart provider before even knowing what they wanted to sell and what shopping cart features they needed.
Instead of figuring out their business requirements, they decided to start messing around with their website design first. After all, having a shell of a website up made them feel like they were making forward progress.
But after deciding on their final niche and reviewing my shopping cart evaluation videos, they realized that the service they signed up for was simply not going to cut it for them in the long run so they had to take a loss on their first site.
Another common mistake I see people make all the time is rushing to incorporate or starting an LLC for their business. In reality, dealing with corporate structure is probably one of the last things that you should be thinking about and probably the easiest thing to accomplish.
So quit procrastinating and dancing around the big decisions. Tackle your task list in order of priority and don't cross things off just for the sake of making yourself feel better.
Don't Over Analyze Or Second Guess Yourself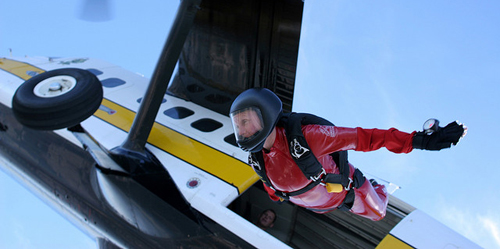 I have one student in my class who has completed most of the niche research, selected an appropriate website platform and is more or less ready to start the implementation process.
But the problem is that he keeps second guessing his decisions with more and more analysis. Is the market going to be large enough?
Are my vendors going to be reliable? Are my competitors too strong in this segment? Is Google going to do another algorithm update to make my niche less attractive?
It's like when you have a crush on a girl and you want to ask her out but you agonize over whether she'll say "yes" first. There's no way of knowing until you try. So ask her out already for crying out loud!
None of your questions will be answered until you give things a shot. Sure, you can run the numbers and make educated guesses about your chances for success but there are no guarantees.
Most importantly, worrying about what hasn't happened yet isn't going to help anybody and your mental energy is best used elsewhere.
Thanks to services like Shopify, you can launch an online store with a great design and full payment capabilities in a matter of days.
And here's the kicker. You pay for everything on a monthly basis. So what if something doesn't work out? You cancel the service. It's as simple as that. No harm, no foul. You move on to the next idea.
So stop overthinking things and get some real data already:)
Don't Write Yourself Off And Have Some Self Confidence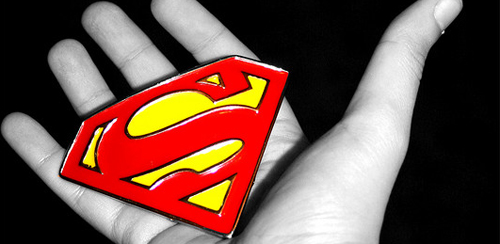 We all have our strengths and weaknesses. But just because you are currently weak in something today does not mean that you can't improve yourself.
As part of running this blog and my course, I've encountered plenty of people who are quick to write themselves off.
Steve, I'm not good at marketing so I don't think I'll be able to attract customers
Steve, I have no technical skills so I don't think I can design a good looking website
Steve, I've never done this before and I don't want to mess up.
First of all, if you already recognize your weaknesses, then you can do something about it. Over these past 6 years, I've met hundreds of successful online entrepreneurs and never have I ever heard anyone of them complain about their shortcomings…ever!
Great entrepreneurs find a way to overcome the skills that they lack. If you are not good at something, then either spend some time learning or find someone who can help you out.
Never ever write yourself off or sell yourself short just because you can't do something today. And please don't whine to me about it either:).
Learn To Take Criticism
A long time ago, I used to do free website critiques for random readers and their online stores. But a couple of bad experiences made me stop doing them altogether.
One time, I had a reader who got so defensive about her critique that she argued with me every step of the way. I ended up devoting a large amount of my time justifying my criticism until I got frustrated and gave up.
On another occasion, I had a shop owner practically chew me out because he was making sales and didn't feel like any changes were justified.
Anyways, one of the most important things that I've learned as an entrepreneur is to keep an open mind. As long as the criticism is constructive and actionable, you should listen intently. After all, your judgement is often clouded because you are too close to your business.
Don't Be A Debbie Downer
As part of being an entrepreneur, you'll have some good days and you'll have some bad ones. But if a bad day ruins your entire outlook on life and causes you to lose enthusiasm, then perhaps you aren't cut out to own your own business.
One of the questions I often get asked is how quickly can I make money with a business. And whenever I hear this question, it's generally a bad sign.
If you are looking for "quick" or "instant" gratification, then you are probably going to give up at the first sign of adversity. Successful entrepreneurs have an innate self-confidence that keeps them going even when things aren't going their way.
So please don't get discouraged and realize that setbacks are a part of the game.
Conclusion
Your attitude plays an extremely large role in the entrepreneurship process and being successful is more than just knowing what to do.
Do any of these qualities apply to you? Am I missing anything? Please leave your comments below as I would love to hear them.
photo credit: brefoto dimnikolov The U.S. Army FUNKYAH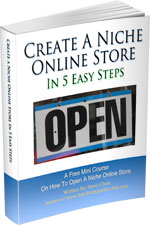 Ready To Get Serious About Starting An Online Business?
If you are really considering starting your own online business, then you have to check out my free mini course on How To Create A Niche Online Store In 5 Easy Steps.
In this 6 day mini course, I reveal the steps that my wife and I took to earn 100 thousand dollars in the span of just a year. Best of all, it's absolutely free!
Note: This post above may contain affiliate links, which means that I may receive a commission if you make a purchase when clicking a link. Please consult our privacy policy for more information.
Similar Posts
Have you read these?