My wife just closed the books on MyWifeQuitHerJob.com's earnings, and I'm thrilled to say that 2014 was a blowout year for my blog!
Whereas in early September I was forecasting revenues in the range of $300K, a late year surge including a single magical day where I made over $35,000 in 24 hrs allowed me to significantly exceed that number.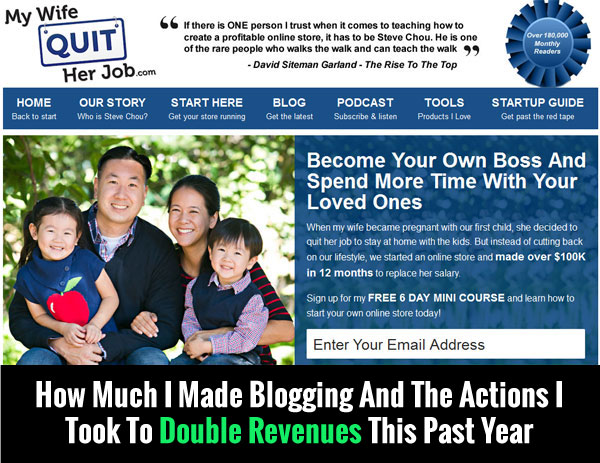 Here are the highlights for 2014.
Year over year traffic increased by 66%
The MyWifeQuitHerJob podcast launched to over 30K downloads per month
My email list more than doubled despite a cleanse of several thousand inactive subs
I increased the number of students in my Create A Profitable Online Store Course to over 900.
I drastically increased the conversion rate of my email autoresponder sequence
All of the above put together resulted in earnings that more than doubled what I earned last year!
Now I would love to tell you that these numbers were all a part of some master plan. But looking back, I was actually not expecting to do this well.
In fact in the beginning of 2014, I felt a little embarrassed that I didn't have a real game plan to grow my blog.
But when I sat down to write this post, I realized that there were a lot of little things that I accomplished to grow my fan base without even realizing it.
Here are the numerous improvements that I made last year and how they contributed to my blog income.
I Redesigned My Website

I waited 4 whole years before deciding to redesign my blog, but I finally bit the bullet and did a complete overhaul of my website in February of 2014.
Whereas the old design focused more on maximizing ad revenue, the objective of my new design was to increase reader engagement as much as possible.
Here's the key lesson that I learned in the beginning of last year.
Given a finite amount of traffic, CPM and PPC advertising revenue completely blows compared to what you can make with affiliate revenue and selling your own products.
With my old design, I was generating about $4-6 per 1000 impressions which wasn't bad. But then I realized that if I could convince my readers to sign up for my email list, I could increase this number significantly.
This subtle shift in mindset convinced me to remove all of the CPM advertising from my site and focus on affiliate marketing and selling my own products.
For more details regarding my blog redesign, please refer to this post for an itemized breakdown.
I Started A Podcast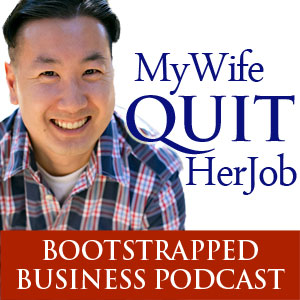 My podcast's contribution to revenue is a tough one to quantify. After all, it's extremely difficult to track conversions when it comes to audio content.
While you can mention a unique link in your episodes and keep a record of clicks that way, starting a podcast is like relying on "the force".
You simply have to launch and believe:)
While I don't have any specific metrics to show you regarding my podcast, I can say for certain that it has contributed to my bottom line. And although I can not quantify the exact number, I've received so many positive reviews from listeners that I just KNOW.
Anyway shortly after launch, my podcast immediately vaulted to the #2 podcast in all of business and has since remained in the top 100.
Overall, I'm extremely pleased with how my podcast has performed. Not only are people willing to listen to me speak for 50 minutes (my wife doesn't even do this), but I've had the opportunity to meet many new entrepreneurs that I would not have met otherwise.
For more information about my podcast launch, check out this post that details how I launched my podcast to the top of iTunes
Also, if you want to start your own podcast, be sure to check my comprehensive podcast tutorial which many have said is the best free online tutorial ever.
I Increased The Rate Of Email Signups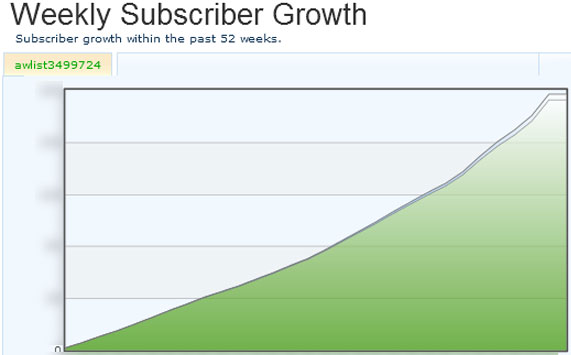 Once I came to the conclusion that email marketing was going to be the key to my blog's growth, I immediately changed my blog design to maximize email signups.
I've already written about this in great detail in the following post, but in a nutshell I managed to double my newsletter signups using 3 main tactics.
I switched to single optin
I started blending my email forms in with my content
I started including 5 sign up forms per page.
Once again for more detail, please read this post for more information
I Completely Revamped My Autoresponder Sequence

Getting more email subscribers is one thing, but getting them to buy something is completely different story. After my podcast interview with Dan Fagella, I learned that I needed to make some drastic changes to my email autoresponder to increase conversions.
And the result? After lengthening my autoresponder sequence to 28 emails, my online course sales pretty much tripled within a month of making the adjustments in July.
I won't go into great detail about the changes in this post, but in a subsequent article I will post the presentation that I made at FINCON where I will teach you EXACTLY how I created my new autoresponder sequence.
Stay tuned…
I Automated My Social Media Efforts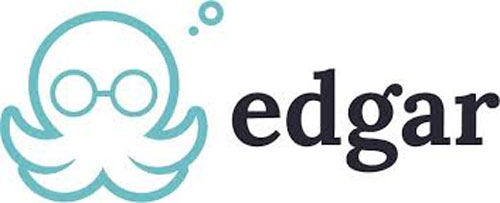 If you've been following me for a while, you're probably aware that I work full time, have 2 kids, an online store, a blog, a podcast and an online store course.
As a result, I don't really have the time to be on social media as much as I would like. In the past, I had to force myself to post on Facebook and Twitter once a week.
Even with tools like BufferApp, I still found it a major pain in the butt to keep my social media queue full.
Then I interviewed Laura Roeder who introduced me to her incredibly awesome tool MeetEdgar
MeetEdgar allows you to create libraries of social media posts which are then posted automatically on your social media accounts on a schedule that you specify!
Once I started using MeetEdgar, my social media traction increased dramatically. In fact I only started using Edgar in July, but my Facebook fan page has almost doubled in the half year that I've been using it.
And the best part is that everything is completely automated! Thank you Laura for such an awesome tool!
Miscellaneous Improvements
In addition to all of the above, here are some miscellaneous strategies that I implemented over the course of 2014 that also contributed to the bottom line.
I introduced payment plans to my online store course. Today, my course is priced on the higher end which puts it out of reach from a lot of prospective customers. So to make the course more affordable, I created 2 different payment plans which have allowed me to sign on students that would not otherwise have made a purchase.
For the second straight year, I spoke at the Financial Blogging Conference and my presentation was well received and attended.
In addition, I continued to spread the word about my blog via podcast interviews, guests posts on popular publications and being mentioned in sites like Forbes, Inc and The Huffington Post.
Conclusion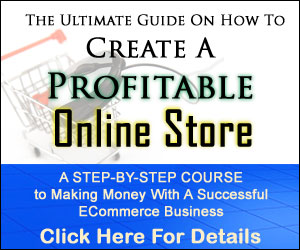 Overall, it's been an incredible year! While I'm skeptical that I can achieve this torrid growth again, I'm starting the year with an optimistic mindset.
And while I'd love to say that I have a detailed plan in place for 2015, I don't.
The only thing I know for certain is that I'm going to double down on my online store course. Beginning this year, I'll be introducing a lot of brand new content in my class on how to sell on Amazon.
In addition, I've booked a wide array of guest speakers with very specific expertise to talk to and answer questions from my students.
For example, my buddy Neville Medhora came on to talk about how to write high converting copy.
Andreea Ayers is coming on soon to teach my students how to get free publicity for their online shops. Spencer Haws is coming on to talk about SEO. Brad DeGraw is coming on to share his Amazon expertise. The list goes on…
But in terms of specific goals for the year, I don't really have a set plan. I'm just going to play it by ear, go with the flow and improve my online presence in the slow and steady pace that I've maintained for the past 6 years:)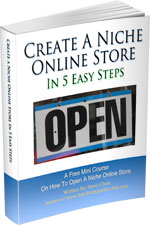 Ready To Get Serious About Starting An Online Business?
If you are really considering starting your own online business, then you have to check out my free mini course on How To Create A Niche Online Store In 5 Easy Steps.
In this 6 day mini course, I reveal the steps that my wife and I took to earn 100 thousand dollars in the span of just a year. Best of all, it's free and you'll receive weekly ecommerce tips and strategies!
Note: This post above may contain affiliate links, which means that I may receive a commission if you make a purchase when clicking a link. Please consult our privacy policy for more information.
Similar Posts
Have you read these?