When it comes to starting an online business, the number one question is whether you're going to make any money. And a large part of the profitability equation boils down to what niche you choose to sell into.
Is there enough demand for your products? Is there too much competition?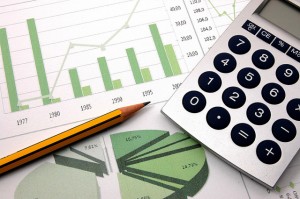 A common problem I see with the students in my online store course is they often have preconceived notions of what they want to sell before doing any research.
And what's funny is that they all want to sell the same things.
For example, if you look at the brand new students in my class, most of them initially want to sell into one of the following categories.
T-shirts and common articles of clothing
Baby clothing and accessories
Wedding favors and gifts
Bed and bath products
But what's wrong with these products? What characteristics do all of these categories have in common?
For one thing, these categories are all extremely broad and vague. The second thing is that most of these products are commodity goods with extremely high levels of competition.
On the opposite end of the spectrum, I also get students who want to sell very obscure products, products with little or no competition and absolutely no demand.
So where do you draw the line? What makes a niche attractive from a small business standpoint? Today, I'm going to show you an easy way to estimate demand and competition for an online store niche before you launch.
Keyword Research
By now, you've probably heard the term "keyword research" thrown around quite a bit. Keyword research in the context of ecommerce is the process by which you can assess product demand based on what people type in when they use the search engines.
Using my online store as an example, the search engines make up for a decent chunk of my shop's overall traffic and conversions so analyzing search traffic is a great way to assess the overall demand for a product niche before you begin.
While most people have a tendency to discuss keyword research in the context of building a niche site or an affiliate marketing site, an online store is different because you don't need as much traffic to make a decent amount of cash because you make more money per conversion with an online store.
Keyword Research Video Tutorial
Today's video is going to provide a systematic and quantitative method of evaluating your online business idea for profitability using the popular software tool Market Samurai
If you would like to follow along with today's video tutorial, please click here and sign up for the free 12 day trial of Market Samurai. There is absolutely no obligation or info required outside of your email address and it's free to try.
And later, if you ultimately decide that you want to purchase the tool, you can use coupon code: hza9104 to get 33% off the retail price.
Enjoy the video below!
Key Takeaways
So what did you think of the video? Here's a brief summary of how to analyze demand and competition of a niche in case you missed some of the details from the video.
Use the "Generate Keywords" function of Market Samurai to generate all the different permutations of keyword phrases based on your seed keyword
Use the "Keyword Analysis" function to determine the number of clicks per day that a keyword phrase gets but make sure that "exact match" is selected for your initial research.
Estimate the potential revenue by multiplying the SEOT parameter by the conversion rate (2-5%), by the estimated revenue per sale and by your profit margins. Is this enough money for you?
Change the match setting to "phrase match" and "broad match" to get an idea of your potential long tail traffic later on down the line
Use the "SEO Competition" function to assess the competition from a search standpoint
Perform research on your competitors to make sure that you can add value and create a better shop than what is out there
In the process of doing your niche research, sometimes it can be difficult to find keywords that receive enough traffic and have a low level of competition in order to make an acceptable level of profit. But keep in mind that search is only a fraction of the overall revenue that you will generate with your store.
For example with our store, word of mouth and direct traffic sales are on par with search engine sales. In addition, we get a lot of referral traffic as well from various related publications and social media which converts as well.
So do the necessary research and run the numbers. But when it comes down to it, sometimes you just have to go for it. Good luck!
photo credit: SalFalko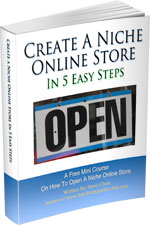 Ready To Get Serious About Starting An Online Business?
If you are really considering starting your own online business, then you have to check out my free mini course on How To Create A Niche Online Store In 5 Easy Steps.
In this 6 day mini course, I reveal the steps that my wife and I took to earn 100 thousand dollars in the span of just a year. Best of all, it's absolutely free!
Note: This post above may contain affiliate links, which means that I may receive a commission if you make a purchase when clicking a link. Please consult our privacy policy for more information.
Similar Posts
Have you read these?