This is a guest post by Tyler Wells who is a certified public accountant. For all of you who don't know Tyler, he's an unrepentant nerd for numbers with a passion for accounting, finance, and small business.
Tyler's love for entrepreneurialism took root while working on his family's exotic animal farm and blossomed while advising entrepreneurs as a Peace Corps volunteer in Guatemala.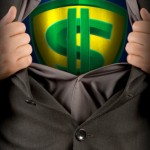 Choosing an accountant is a bit like choosing a life partner, it can be too easy to rush into a relationship, make a choice for all the wrong reasons, and once you've finally realized that you made a mistake, find out changing can be a real headache, not to mention expensive.
Well, it's not totally like a romantic relationship because at least accountants don't give you in-laws! However, it may be the most important professional relationship you have and this guide should help you get it right.
The following are essential factors to consider when choosing your accountant:
Service
Are you only looking for your accountant to prepare your 1040 (personal tax return in the U.S.) and to report your side business activity on your Schedule C?
Or perhaps you run several businesses that are all distinct entities and require their own returns and operate across state lines? Furthermore, get this, accountants do much more than just prepare tax returns!
Audits, reviews and compilations, tax planning, business valuation, payroll, and just plain providing you the information that you need to manage and grow your business are some of the many services accountants can provide.
Experience/credentials
In the United States any schmo can prepare your tax return but only lawyers, Certified Public Accountants, and Enrolled Agents can legally sign your return and represent you before the IRS should the need arise.
In other English speaking countries the appropriate designation is a chartered accountant. By signing your return, your accountant is actually taking some limited responsibility for your return; that is, they aren't taking responsibility for the information that you gave them but they are assuming some responsibility for the proper treatment of that information.
Price
Usually, the more complex your return is, the more likely it is that you will be charged by the hour. This can make it extremely difficult to price-shop accounting services but most will give you a ballpark figure and, if you're an obnoxious pain in the ass, count on paying much more than that.
Compatibility
Is your accountant familiar with and able to work with your accounting system? Are you the type that expects your accountant to work with you online, possibly giving them access to your Quickbooks accounts, or are you more like that person that sends in the shoebox of receipts and a check register and asks them to work their magic?
Does you accountant have the ability to work with the software that you use? If not, can you download everything into Excel? Expectations for technological and systems compatibility need to be addressed before engaging an accountant.
Personality
You don't have to want to take your accountant on your honeymoon with you, but you ought to at least feel comfortable calling them up and asking them about the tax implications of any major purchases or big business deals you plan on making (before you make them, please!).
Accountants have the reputation of being stodgy, conservative, and not the best communicators in the world. However, after years of working in the industry and meeting tons of accountants through work, school, and professional associations I can honestly say that, yeah man, it's mostly true.
Geography
More and more people are wired in and used to doing business by phone and Internet, so much so that geography is no longer the factor that it once was.
However, if you're a last minute type of girl and you know that you will need to drive to your accountant's office on the 15th of April to sign some documents then it's probably best that your accountant isn't located in, say, Bangalore or Manila.
My Two Cents
Since you are reading My Wife Quit Her Job and since it is an awesome resource for Internet entrepreneurship I am going to assume that you own your own business or are a freelancer.
If all you think you'll ever need is tax preparation, an Enrolled Agent or even, if your return is simple enough, H&R Block are perfectly adequate.
However, for those of you with larger aspirations and who want to use their accounting records for tax and business planning as well as for filing your tax return, my advice is to look for an accountant at a small or mid-sized firm that specializes in working with business owners.
Wait until summer and then call up some accountants who fit the bill or who have been referred to you and talk to them. In my opinion, these are some of the questions your accountant should ask:
What your business is and how it makes you money,
To see your prior year's tax returns, including those of your business if you file a separate return for it, and to discuss some of the items on it and ask you about some of the tax strategies used,
What level of service you are looking for,
What your immediate plans for your business are.
Look for an accountant that is interested in your business and seems familiar with what you do. Also, look for an accountant that informs you about the full range of services that they could offer you, even if you're only in the market for a tax preparer right now.
No, I'm not just saying this to drum up business for my colleagues. Look, you're a busy person and even if you know how to do everything you can't possibly do it all.
So a little interest from your accountant and information on the services they offer might end up saving you time and making you money.
By the same token, you should be asking them:
How they bill for their services,
Whether they have any expertise in your industry,
Who will actually prepare your tax return. It is not a joke that some of the big firms will farm your return out to India. This is not necessarily a bad thing because even in my smaller firm at least two people look at every return and it is the person who signs it that you are most concerned with. Still, it is worth knowing who you should call when you have questions.
What their golf handicap is. Alright, I know that there are at least 5 accountants who don't golf (I'm one) but you at least want to know if they are someone that you feel comfortable talking to. Your accountant can be a great reference and also a great source of referrals if you take the time to get to know them and they take the time to understand your business and its needs.
Integrity
As you establish your relationship with your accountant you should begin to get a feel for her integrity. If you value your integrity and want to get your return right then don't just make sure your accountant complies with your wishes, make sure that uncompromising integrity is a basis of their practice.
There are few things quite so nasty and having an IRS agent combing through your business records because they have uncovered other shady dealings by your accountant with different clients.
Sure, if you're on the up and up everything will come out fine in the end but what an incredible waste of time and effort and immense source of stress.
On the other hand, if your accountant has done her job and you have faith in them then there's no reason to lose any sleep over it. Two names go on the return, make sure that both of them are on the same page.
Well, there's my two cents, have you anything to add? Do you have a horror story of an accountant gone bad or even a story about how your accountant helped your business become more profitable? Let us know!
Editor's Note: This past year, my wife and I decided to perform an experiment with respect to filing our taxes. Instead of just using Turbo Tax like we normally do, we had an accountant file our taxes for us and compared the accountant's results with Turbo Tax.
In case you missed it, I reported my results in my article entitled the outcome of hiring an accountant to do our taxes vs Turbo Tax. Unfortunately, the accountant didn't do so well.
But in the back of mind, I couldn't help but think that it was partially my fault for not choosing the right accountant. I wish Tyler had written this article earlier…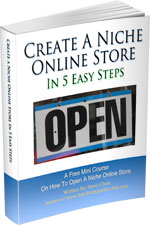 Ready To Get Serious About Starting An Online Business?
If you are really considering starting your own online business, then you have to check out my free mini course on How To Create A Niche Online Store In 5 Easy Steps.
In this 6 day mini course, I reveal the steps that my wife and I took to earn 100 thousand dollars in the span of just a year. Best of all, it's absolutely free!
Note: This post above may contain affiliate links, which means that I may receive a commission if you make a purchase when clicking a link. Please consult our privacy policy for more information.
Similar Posts
Have you read these?