Next Monday, I'm increasing the price of my Create A Profitable Online Store course for the 3rd straight time.
And since I've experimented with pricing quite a bit in the past 2 years, I thought that it would be an interesting exercise to talk about some of the lessons I've learned while pricing my course and to discuss different pricing strategies targeted towards information products.
As you probably are aware, pricing is an extremely important factor in sales. Not only does pricing affect the number of units that you can potentially sell, but it also has a profound effect on the "type" of customers that you receive as well.
In today's post, I'm going to talk about some of the pricing mistakes that I've made over the years and some of the unexpected outcomes that I've experienced through various pricing experiments.
My Big Pricing Fiasco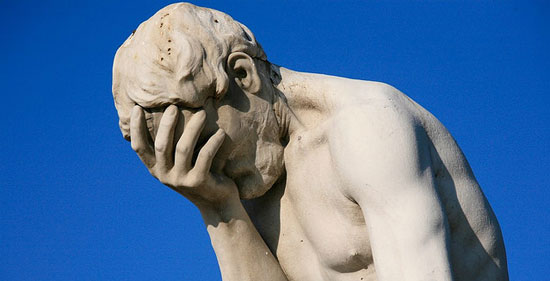 As far as pricing screw ups go, I made plenty of mistakes early on with my online store course. Those of you who have followed my blog for a long time probably remember that I launched my online store course a couple of years ago with multiple tiers.
The first tier was priced at $199 which included my 400 page ebook along with unlimited email support.
The second tier was priced at $299 which included the ebook along with live office hours, email support and 24/7 access to a library of tutorial videos.
The third tier, which never saw the light of day, was supposed to be priced at $999 which included everything above in addition to a custom installation of the shopping cart and template by yours truly.
Just so you know up front, I really did not want to support 3 pricing tiers and I only did so at the influence of my colleagues. Not only is offering multiple tiers a major pain in the butt, but it can also be an implementation and administration headache as well. But here was the rationale and it made perfect intuitive sense at the time.
By offering multiple options, the theory is that you are changing the mindset of your customer into deciding "which product to purchase" as opposed to "whether to make a purchase altogether".
The other reason for having 3 tiers is that you can influence a customer into buying a specific tier while still catering to your low end customers. In my pricing scheme above, I wanted most people to signup for the $299 tier 2 package so I priced it slightly higher than tier 1 but drastically lower than tier 3.
Sounds like a pretty good plan right? But just hours before launch, I got cold feet about having to support tier 3 customers and decided to remove the tier 3 option altogether. And what ended up happening was that I launched my course with only 2 variations priced at $199 and $299 respectively.
The problem with having only 2 choices is that more customers will gravitate towards the cheaper package and that is exactly what happened. My sales for tier 1 ended up much higher than expected which was absolutely not what I wanted.
To make matters worse, I was getting questions from both tier 1 and tier 2 customers and I had to keep track of who signed up for what because there were different levels of support involved with each type of customer.
Long story short, I eventually ended up upgrading all of my tier 1 customers to tier 2 and decided to consolidate everything into one all encompassing option to reduce my burden of support.
Lesson learned: If you are going to offer multiple tiers, make sure you are prepared to deal with the additional headaches of segregating your customers. My biggest mistake was that I wasn't really prepared to support both groups differently. And eliminating my third tier at the last minute completely destroyed my "price anchoring" strategy.
Dealing With Customer Issues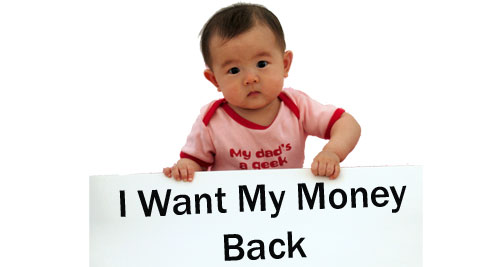 Even though I had what I considered to be a successful product launch, I was getting a good number of customers who would signup, download my ebook and then ask for a refund almost immediately. And needless to say, this made my blood boil because they were essentially stealing my product.
When I consulted some of my colleagues, a good number of them told me that I was pricing my product way too low.
For what you are offering, I'd charge around a thousand dollars.
A thousand bucks!!! That's preposterous! The reason I priced my class the way I did was because I wanted it to be accessible to a wide range of people which was part of my rationale for offering the cheapest tier in the first place.
Plus, I wanted to launch my product with a bang and I strongly felt that having a higher price would be a huge detriment to sales. But little did I know that my pricing scheme was one of the biggest contributing factors to my refund rate.
The Counter Intuitive Effect Of Raising Prices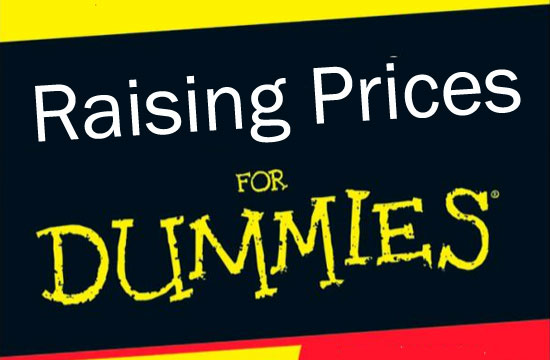 Once I had a decent number of videos in my library, I finally listened to my colleagues and increased the price by $100 to $399. It was still a far cry from a thousand dollars but it was a step in the right direction.
And to this day, I still remember how I felt when I made the announcement via email. As I typed up my newsletter, I felt extremely uncomfortable. I felt that my sales were going to completely dry up. I felt that my refund rate was going to skyrocket.
But then a strange thing happened. Instead of sales decreasing after the price increase, sales actually shot up! Perhaps at that point, word of mouth had already spread about the quality of my product, but it still seemed kind of odd that sales would suddenly increase after raising prices by 33%!
And what was even more odd was that the number of people asking for refunds was drastically reduced as well.
Here's another strange trend that I've noticed over time. The quality of students enrolled in my class has improved with every increase in price!
Whereas I use to have freeloaders signup only to ask for refunds because they didn't have the motivation to begin, I started getting more students who were determined, hungry and serious about starting their own shops.
Lessons Learned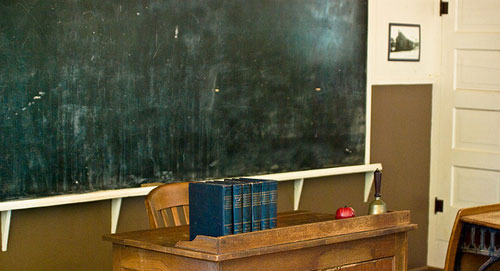 Those of you who've followed me for several years know that I run my course for fun. While the money is a factor, I mainly do what I do because I like the challenge and I like interacting with motivated people. And it is in my best interests to attract the most motivated students possible because quite frankly I want to see everyone succeed.
Here's what I've learned from pricing my course over the years.
The price that you set will determine the type of customers you will receive. If you price your product too low, you will attract the bargain hunters and the cheaper customers. If you want to attract premium customers, you need to set prices accordingly and your price should reflect the quality of your product
Be prepared if you plan on using psychological pricing tactics on your customers. First and foremost, you need to to assess whether offering and supporting different price tiers is worth your time and effort. Second of all, if your sales page comes across as salesy and gimmicky with lots of "bonuses", you'll tend to attract lower tier customers as well.
Don't be afraid to increase prices over time as your product improves. If the quality of your product is up to par, then your sales will not be affected and may even increase
The prices that you set for your product will establish a perceived value among potential customers. By setting prices too low, you may be driving away your target market because they may think it's too cheap to be any good.
Audio and video material has a higher perceived value. Furthermore, if you hold any sort of live office hours or live webinars, you can command even higher pricing.
Overall, setting prices for your information products is more than just supply and demand. There is a definite psychology involved and you have to figure out ahead of time what type of customers you want to attract.
Next week, I'm increasing the price of my course because I want to provide value to those who are serious and determined to succeed with an online business. If you are motivated to learn, I promise that I will give you my best effort in helping you launch a successful online store.
Further Reading – Pricing: Psychological Mind Games That Stores Play
photo credit: Alex E. Proimos Corey Leopold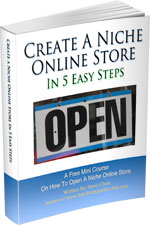 Ready To Get Serious About Starting An Online Business?
If you are really considering starting your own online business, then you have to check out my free mini course on How To Create A Niche Online Store In 5 Easy Steps.
In this 6 day mini course, I reveal the steps that my wife and I took to earn 100 thousand dollars in the span of just a year. Best of all, it's absolutely free!
Note: This post above may contain affiliate links, which means that I may receive a commission if you make a purchase when clicking a link. Please consult our privacy policy for more information.
Similar Posts
Have you read these?