The new year has already begun which means that it's time to report the annual numbers for our online store. Just yesterday, my wife closed the books on our financials and I'm proud to announce that we had yet another record year with double digit growth!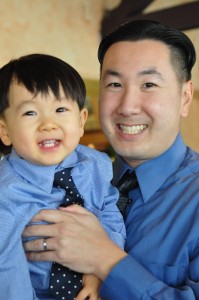 I know that I say this every single year, but my wife and I are continually amazed by how our little online shop continues to grow. Seriously folks, while our store does cater to the wedding industry, our niche is actually quite small. But apparently, we haven't yet saturated the market for wedding hankies and we're not done growing yet.
Here are some of the highlights for 2011
Year over year revenue grew 39%
Year over year profit grew 44%
Except for just 2 months out of the year, our store had higher revenues than the previous year's highest month.
Our SG&A went down as a percentage of revenue due to the fact that we had no major travel expenses.
Our average order size remained relatively flat but the pure number of orders per day went way up
Our margins increased significantly due to the introduction of higher end products
Website traffic increased by about 31%
As you can see from the numbers above, we had another killer year with over 44% growth! If you look at all of the years that we've been in existence, that is now 3 straight years of at least double digit increases!
To put things in perspective, if my wife had stuck with her six figure day job, she probably wouldn't be receiving double digit raises every year.
In fact, I can't even remember the last time I got a double digit raise at my current job! It really pays to have your own business on the side and the internet allows you to that with very little upfront risk.
Other Highlights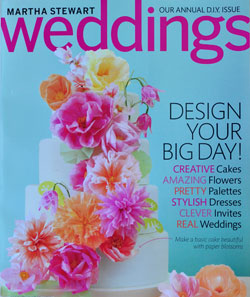 In addition to a pretty healthy uptake in business, we were also featured in a few major publications and our handkerchiefs were even used in a celebrity wedding though I don't have permission to publish the name.
Our personalized handkerchiefs were featured in the annual Martha Stewart Weddings DIY Issue
Our tea napkins were featured in the Jan/Feb issue of Lonny Magazine
Our cocktail napkins made the "Homes" section of the Wall Street Journal in the Dec 10th, 2011 issue!
Breaking Down The Numbers And What We Did Differently This Year
The bottom line is that more traffic equals more sales. The reason our revenues increased as much as they did was because our traffic increased by a proportional amount.
And these increases were a direct result of our search engine optimization efforts, our increased advertising spend and word of mouth.
Last year, we already ranked in the top 4 spots for our targeted keywords phrases. So this year, instead of trying to get all of those keywords to the #1 spots, I started focusing on long tail keywords that were just shy of the front page.
It turns out that our online store ranked for a whole bunch of keywords that were in the top 20 and required just a little push to make the front. These extra long tail keywords contributed to much of the traffic gains for the store.
In addition, the direct traffic to our store increased by 39% as word of mouth continued to spread. Seriously, we've been recommended by many of our existing customers as evidenced by some of the phone calls and emails we've received.
We Revisited Our Adwords Campaigns
The bad thing about running an Adwords account is that campaigns can quickly go stale. Since I had a lot going on in previous years, I'd been neglecting our Adwords account and many of our campaigns got out of whack.
So in the first quarter of last year, I did a major overhaul of all of our advertising campaigns and got back on track.
For keywords that performed well, I maxed out our bids to the point where we were getting the most clicks possible while still making a profit. For keywords that weren't converting well, I made the keyword phrases more specific to improve the conversion rate.
We Introduced More Product Lines
As I had mentioned in a previous post, the textile industry in China is in major flux. Fabric prices have been shooting through the roof due to increased labor costs and labor shortages so we've had to adjust by continually finding new backup vendors to add to the mix.
Thankfully, last year things settled down a bit and my wife was able to introduce a few new products lines to our store.
We now carry products that span across the entire gamut of price points. In other words, we now carry lower end products, middle range goods and a new high end line of hankies that are imported from Germany.
By increasing our high end product lines, we've managed to increase margins which have added to the amount of profit per conversion.
Lowlights For 2011 And What's Ahead
Despite all of the great profit growth, unfortunately there were some lowlights for the store as well. For example, both the average number of pages per visit and the average time on site went down about 7% compared to the prior year.
Based on my last article about why my online store needs a mobile website and how to tell if you need one too, I attribute this reduction in time on site to the increased number of cell phone users that have shopped at our store and the lack of optimization for these customers on our part.
There's no doubt about it. The number of mobile customers is going to explode this coming year and I'm currently in the process of taking appropriate action. In fact, I've been working on the mobile site for my online store for the past 2 weekends and it's almost ready for prime time.
As I mentioned in a previous post, most of my competitors don't have a mobile site up yet so I'm hoping that having one will allow me to steal some business away from them.
If you are curious about creating a mobile site of your own, I've documented everything that I had to go through in creating mine and I'll be sure to have a series of blog posts about it.
There are many different approaches to making a site mobile and I evaluated each option thoroughly before deciding to completely gut my site and custom code most of the pages from scratch.
In any case, I'll keep you all posted once the mobile site goes live so you can check it out. Here's to a successful 2012!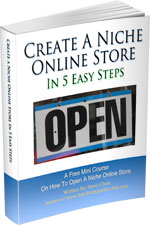 Ready To Get Serious About Starting An Online Business?
If you are really considering starting your own online business, then you have to check out my free mini course on How To Create A Niche Online Store In 5 Easy Steps.
In this 6 day mini course, I reveal the steps that my wife and I took to earn 100 thousand dollars in the span of just a year. Best of all, it's free and you'll receive weekly ecommerce tips and strategies!
Note: This post above may contain affiliate links, which means that I may receive a commission if you make a purchase when clicking a link. Please consult our privacy policy for more information.
Similar Posts
Have you read these?