My wife just closed the books on our mid year numbers (January – June) and I'm proud to say that year over year profits are up in the double digits yet again. Running the store these last 6 months was much harder for a variety of reasons which I'll outline below.
But what's remarkable about this year's gains is that my wife and I have barely touched the business. Essentially, the business has grown all by itself through word of mouth and without our intervention.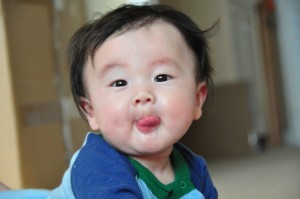 Normally, I wouldn't be proud to say that we did "nothing", but this past year was all about survival. Late last year, our second child was born and we also had this crazy notion that moving to a bigger house at the same time was a good idea.
In fact, there was this short period last December in which our timeline was absolutely insane. In the span of just one week, I went to my brother's wedding, had my second child, went to a funeral, closed on our new house and then had to pack for the move.
Did I mention that we moved the business as well? Basically, the first half of the year was just about getting by. Now that my son is sleeping through the night and we've moved him out of our bedroom, we're ready to kick some butt yet again.
The Numbers
Below are some highlights of the year.
Year over year revenue grew 24%
Year over year profit grew 26%
We had 4 consecutive months with higher revenues and profit than last year's highest month.
Our margins grew 2%
Our average order size increased by $2 per order
Website traffic increased by about 22%
Overall, the numbers weren't too shabby. One other thing to note is that we started contracting out the embroidery portion of our business which reduced our margins a little bit but we still managed to eek out a 2% gain over last year. Not bad.
What Are The Plans For This Year?
For our online store, this year is going to be about scaling. We are going to put in place processes and document our day to day activities so we can find someone to manage the place in our absence. I want to be able to go on vacation without stressing out about our customer service or worrying about our quality control.
Since this means adding more people, I wouldn't be surprised if our profits go down the latter half of this year and into the beginning of next year. But that's okay. Not being involved in the day to day activities would allow my wife and I to do other things….perhaps we might start something else on the side.
We're Going To Go For The Top Spot In Google
We basically rank among the top 5 spots in Google for our main keyword phrases but the number one spot gets an order magnitude more clicks and I want that extra traffic! So the latter half of the year will be about getting to the top.
We're going to pull out all the stops and perhaps even hire some freelance writers on the side. The top competitor in our niche has a lot of backlinks but their numbers have been stagnant for some time. If they stay complacent, I think we can overtake them within 6-8 months.
Talk Is Cheap
In any case, I'll do another recap at the end of the year to follow up on our progress. Now that I'm getting 8 hours of sleep again, I feel like I'm ready to take on anything. In other news, I've also been quietly working on my course on how to start and run an online store. Looking forward to launching this baby sometime later this year or early next year.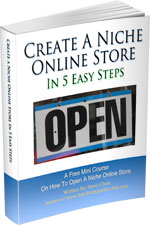 Ready To Get Serious About Starting An Online Business?
If you are really considering starting your own online business, then you have to check out my free mini course on How To Create A Niche Online Store In 5 Easy Steps.
In this 6 day mini course, I reveal the steps that my wife and I took to earn 100 thousand dollars in the span of just a year. Best of all, it's absolutely free!
Note: This post above may contain affiliate links, which means that I may receive a commission if you make a purchase when clicking a link. Please consult our privacy policy for more information.
Similar Posts
Have you read these?