Before starting my online businesses, my primary money making strategy used to be investing and trading stocks.
Every morning, I would wake up at market open, analyze the movers and the shakers, do stock research and plan my next set of trades.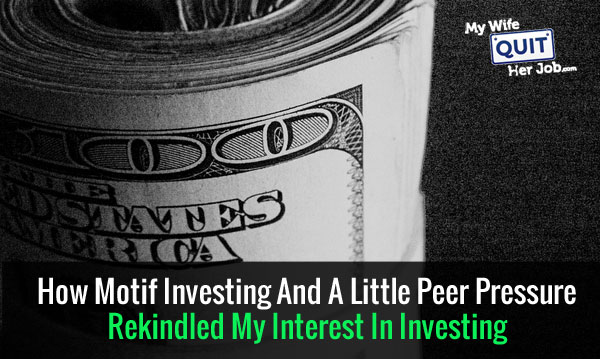 But at some point in the middle of having my 2 kids and starting my online businesses, I began to neglect my investment portfolio altogether. And for the past 7 years or so, I've barely invested any money at all outside of my 401K.
In fact, I'm embarrassed to say this but more than half of my money is simply sitting in cash in a very low interest savings account making practically nothing.
So the beginning of this year, I told myself that I would make a concerted effort to grow my existing stash of cash in addition to my online businesses in order to maximize wealth creation.
Peer Pressure Works
Enter my buddy Jeff Rose. As if he sensed that I was wasting my money making potential, Jeff contacted me about this little contest that he holds every year called the "Grow Your Dough Throwdown".
The Grow Your Dough Throwdown is a mini competition between 20 personal finance bloggers to determine who can grow their money the most in a given calendar year. And the purpose of this contest is to demonstrate to others…
Now Jeff probably didn't realize this but inviting me to his contest gave me a swift kick in butt to jump start my new years resolution and I will be documenting my investment progress on my blog as well as my standings in the competition.
Investing Is Much Cheaper And Easier Today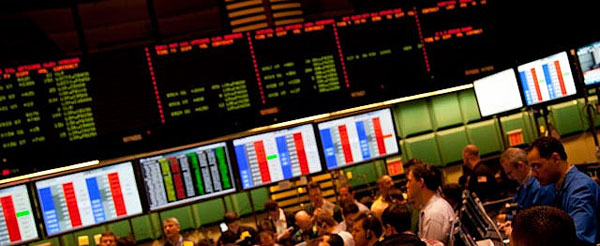 When I first started investing 20 some odd years ago, I remember getting charged an exorbitant amount for every trade. Access to information was much harder to come by and I remember paying extra cash to get real time quotes.
Also back in the day, I pretty much stuck with trading individual stocks, ETFs and mutual funds.
But here's the thing. I wasn't ever completely happy with any of these investment methods. For example whenever I purchased stocks, I felt compelled to hold a large number of companies in my portfolio in order to remain diversified.
Some of these stocks were hundreds of dollars per share and with limited funds I'd sometimes only be able to purchase a few shares and have to pay a fee for every trade.
Because diversifying my investments with individual stocks often required a lot of capital that I didn't have, I eventually started shifting my money over to mutual funds and ETFs.
But mutual funds and ETFs weren't the answer for me either. Ideally, I wanted more visibility and choice in what stocks each fund carried.
Introducing Motif Investing

Then I was introduced to Motif Investing, which in my opinion is the best of both worlds. What's cool about Motif, is that they allow you to create your own basket of stocks called a "motif" and purchase fractional shares of every company in your "motif" in a single transaction.
For example, let's say I only had 500 dollars and I wanted to buy stock in Google, Facebook and Twitter. Normally, I wouldn't even be able to afford single share of Google stock.
But with Motif, I can create a basket of stocks containing these 3 companies and invest my $500 in all 3 while only paying a single transaction fee.
No longer do I have to purchase shares of stock in integer quantities. I can simply create collections of stock that I want to purchase and invest any arbitrary amount of money in them.
It's like being able to create your own mutual fund!
Here's what's even cooler. Motif allows you to name these "baskets of stocks" or motifs and share them with your friends. For example, there are hundreds of motifs already created that make investing very simple.
If I want to invest in high dividend stocks, there's already a motif for that. If I want to invest in oil, there's a motif for that. Every one of these motifs can be tailored and adjusted for your own individual needs.
For me personally, I love the social aspect of sharing motifs. At any point in time, I can take a peek into what my friends are investing in and easily share our investment strategies. The social aspects of investing with Motif make it particularly attractive and motivates me to check up on my investments more often.
The Contest

For the purposes of this year's "Grow Your Down" showdown, me and 19 other bloggers are investing $500 into our own motifs and we'll be tracking our progress throughout the year.
Click Here To Check Out The Complete Leaderboard
In fact, if any of you MyWifeQuitHerJob.com readers want to join in, you can create your own accounts and follow along with the contest.
Right now, Motif is offering a really attractive promotion where you will receive up to $150 in your investment account for signing up and making a trade. It's free money!
Click here to sign up for a Motif Investing account and receive up to $150 free
Worse case scenario, if you don't want to use Motif, you can cancel and simply pocket the money.
Here Are The Rules
If you're interested in throwing down with us, you still have time. Here are the rules that we have:
Conclusion
When it comes to making money, it's important to take advantage of all possible revenue streams. You should focus on making and saving money with your day job and/or online businesses while simultaneously growing what you already have through investing.
Don't be a fool like me. I've waited far too long to get back into the investing game. With services like Motif Investing, you can easily create your own diversified portfolio with very little money.
So join me in my new years resolution and start taking advantage of what you have in addition to investing in becoming your own boss. And please follow the Grow Your Dough Showdown and apply some much needed peer pressure to get your butt in gear.
Click here to receive up to $150 free when you sign up for a Motif Investing account
photo credit: StockMonkeys.com
Please note that some of the links above are affiliate links, and at no additional cost to you, I will earn a commission if you decide to make a purchase.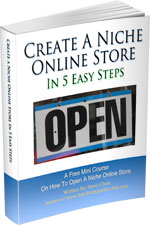 Ready To Get Serious About Starting An Online Business?
If you are really considering starting your own online business, then you have to check out my free mini course on How To Create A Niche Online Store In 5 Easy Steps.
In this 6 day mini course, I reveal the steps that my wife and I took to earn 100 thousand dollars in the span of just a year. Best of all, it's absolutely free!
Similar Posts
Have you read these?