This is a guest post from Lob and Elizabeth, who are students in my Create A Profitable Online Store course.
Lob and Elizabeth have been model students in my class. Not only are they passionate and wildly enthusiastic but they also possess the right attitude in order to succeed with an online business.
Today, they would like to share some of their advice and lessons learned while starting TotallyCupcake.com, an online store selling cupcake stands and cupcake towers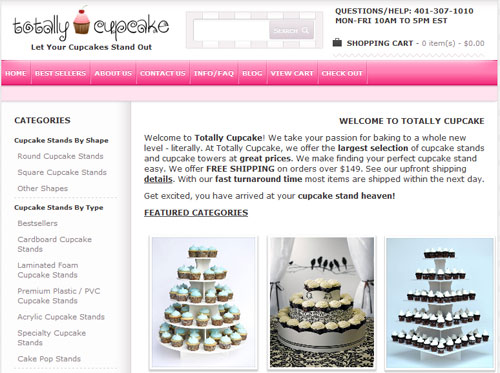 My husband has always been an entrepreneur at heart. Since I've known him, he's always dreamed of having his own business. He's dabbled at real estate, has his own small consulting firm, and has even come extremely close to opening up an online store featuring weighted gear.
I have always been a creative individual focused on detail and visually appealing items with a passion for baking. One of my most recent obsessions has been baking and decorating cupcakes. At my son's first birthday party I made some beautiful monkey-themed cupcakes for his celebration but had the hardest time finding a cupcake stand on which to display them.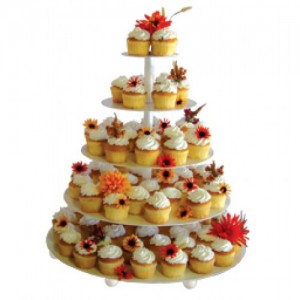 I couldn't find one central place that offered both a good selection as well as great prices.
It finally occurred to us that if we put our heads together we would have a business that we are passionate about and that would fulfill his dream of having his own business. That's how we came up with our online store TotallyCupcake.com.
We offer a large selection of cupcakes stands and cupcake towers fashioned from various quality materials in different sizes and styles while offering competitive prices. At present, we carry cupcake stands made of laminated foam, PVC, metal and cardboard and are currently in the process of importing our own line of acrylic cupcake stands.
Our goal is to start with cupcakes stands and eventually turn the Totally Cupcake name into a brand that carries a variety of baking products. When people think of Totally Cupcake we want them to think of high quality baking products for an affordable price.
Every day is a learning process when you're new to something like this. Here are six of the most valuable lessons we've learned to date with TotallyCupcake.com:
Choose a niche you are interested in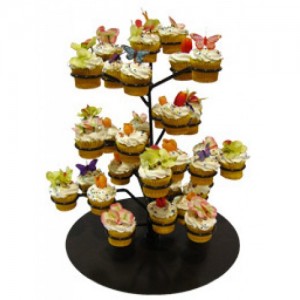 We know there are a lot of opinions on this. Some say pursue only your passion and others say passion doesn't matter. We are not saying you have to live and breathe your niche but we think you should have somewhat of an interest in it.
Our first online store sold weighted vests. From a market research standpoint the numbers were great. There was decent traffic for the search terms we wanted to target and the completion was fairly low but we had no interest in the niche.
We never even knew what the products were until we started selling them. Therefore, working on the site and sourcing the products really felt like a lot work. Make sure you have some interest in your products or it going to be very difficult to make good progress.
Take your time during the niche research period and find something that interests you. It's tough finding a good niche that has the right balance of your interest and is high in demand with low competition. Luckily we stumbled on a niche that at least one of us is passionate about and making progress has been that much easier. If you take your time and keep at it, you will too.
Put up your site as soon as possible
It's so easy to fall in the trap of trying to get everything right and perfect when you are first trying to open a store. There are so many decisions to make. What shopping cart should I use? What hosting or payment processor should I use? What colors should I pick for the theme?
These details and decisions can be overwhelming at times and it can set you back days if not weeks if you let them. Luckily one of the great benefits of Steve's course is that he has already worked through a lot of these decision points and has recommendations for most of these little details on how to get your site up and running.
We chose to use most of the recommended resources that the course suggested and it has saved us a ton of time and money. This alone is worth the price of signing up for his course.
Be confident and tenacious when sourcing your products
When we first started sourcing our product we were both scared and nervous that suppliers would not want to work with us. In the beginning we started by sending emails to suppliers and waiting. We were even afraid to send follow up emails or initiate phone calls since we felt like we would be bothering them. With this kind of apprehension the initial results were not great.
When you are starting out and trying to get suppliers to work with you, you have to be very confident and tenacious. Accept the fact that in most cases it's going to take following up with a supplier multiple times before you are able to establish a working relationship with them.
While communicating with a potential supplier you have to come across as confident and not wishy washy. Even if your site is just an idea, act as if you already have a solid foundation established. You have to have your mindset right before making the calls.
So, be confident and persistent and eventually you will secure each and every supplier you want to work with.
Get your inventory right
This may seem like common sense but getting started with an initial inventory is tough especially when you may just be testing out your niche. You end up stocking just enough products to get by.
Be sure that if you don't have every single product in stock, you at least have a way of obtaining it quickly. Nothing is worse than having a customer excited about a product you offer and place an order only to have to inform them that you don't actually have that item in stock.
Stock at least 1-2 items of every product your offer or make sure you have access to get it your customer somehow. Keep a detailed inventory of what you have available and if something is in fact out of stock, reflect that on your site. Turning a potential customer away because your inventory is off is never a good thing.
Get all your shipping supplies ready
When we first started, we had no shipping supplies readily available because were unsure we would get any sales. Then when we started our Adwords campaign during the second week and we quickly got our first few orders in. Our first thought was,"wow this can actually work".
The second thought was,"crap, how do we package this so it gets there safely?" Be prepared to ship out your products when you get your first order. Here is a list of items you may want to consider stocking up on if you are shipping out your own products:
Shipping Boxes: If you will be shipping via USPS and your products will fit in a USPS Priority Mail box, you are in luck. They have free shipping boxes you can use to send your products as long as you use their service to send out the packages. However, if your item requires special sized boxes like ours, the best places we found to get these have been Uline.com or Staples.
Rubber Stamp for Boxes: Want to make your shipments more professional but don't want to pay for custom boxes? You can purchase large rubber stamps with your company logo and website on them and stamp the boxes you ship out.
Sticky Shipping Labels: Our first few shipments went out with printed paper labels with packing tape on top. Sticky shipping labels will help you look more professional and save time. You can get these from Amazon or ebay fairly cheap.
Postage Scale: When we did our first few shipment, the way we would weigh our products to determine approximate shipping weight was to get on the house scale with and without the package and subtract the difference of the two weights. Besides looking silly, this is obviously was not the most accurate way weight the package and would result in additional shipping cost since we would always round up the weight.
Other items: Bubble Wrap, Popcorn filler, packaging tape,
Iron out your shipping prices before going live!
After getting our first few orders we quickly found that our shipping prices were too low. We hardly made any profit and in some cases lost money.
Realize that shipping can get expensive especially if your product is on the heavier and bulkier side. Prices will also vary a decent amount depending on the destination of your package. Looking back at it now, it seems like common sense but at the time it was not so obvious.
We now use a tiered price shipping model and have priced our products accordingly in order make sure there are acceptable margins once everything is settled.
Realize this is a marathon and not a sprint
This is a statement that gets repeated often in the course's private forums and it is very true. Looking back, it seemed like every step along the way was the most difficult at that moment.
When we were niche researching, we thought we would never be able to find a niche that would work. Putting up the site seemed like an insurmountable task. Updating product descriptions felt like it was going to take forever.
Now that we have the site live, our biggest challenge is increasing traffic to site. Though it may seem like it's something that is too big to overcome at the current moment, we realize that like all the previous milestones we will eventually be able to push through by putting in the time and the work that is needed. (Update: Lob's site is now on the front page of Google!)
Our end goal
Ultimately our goal with our store is do something we enjoy while being able to spend more time with our two young kids. Since becoming parents, we've realized how precious time is and how quickly the kids grow.
We want to be able to savor this time as much as possible which is not possible with our current careers and hectic schedules. Our true inspiration is our children and we're hoping that with TotallyCupcake.com we will have a much better work life balance.
Want To Learn More?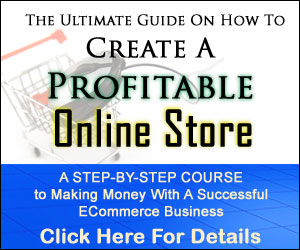 Did you enjoy reading Lob's story? If you would like to create your own profitable online store and join a community of like minded entrepreneurs, then sign up for my full blown course on how to create a profitable online store.
My course offers over 60+ hours of video and includes live office hours where you can ask me questions directly.
If you want to learn everything there is to know about ecommerce, be sure to check it out!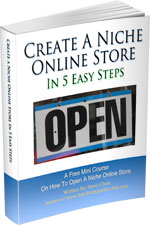 Ready To Get Serious About Starting An Online Business?
If you are really considering starting your own online business, then you have to check out my free mini course on How To Create A Niche Online Store In 5 Easy Steps.
In this 6 day mini course, I reveal the steps that my wife and I took to earn 100 thousand dollars in the span of just a year. Best of all, it's absolutely free!
Similar Posts
Have you read these?