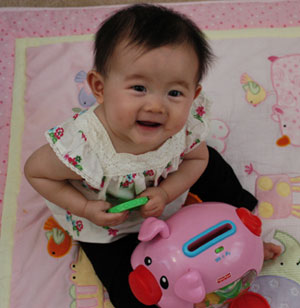 Did you know that in the United States more people file for bankruptcy than graduate from college?

Did you know that in 2008 the average student will leave college with an average credit card debt of over 3000 dollars?

Here are some other statistics that might startle you.
Freshmen in college carry an average credit card debt of $1500. Seniors in college carry almost double that amount.
The 18-25 age group has posted the highest bankruptcy rate for several years in a row
Approximately 50% of all credit card holders don't pay the full amount of credit card charges each month. About 11% say they usually pay only the minimum monthly payment but not much more.
66% of young adults carry over 25000 dollars in debt (not counting a mortgage)
50% of young adults have saved less than $5000
These statistics are astounding! Clearly, the quality of money education in the US is extremely poor otherwise these numbers wouldn't be so egregious.

With the birth of my daughter, I've decided to take a stand. I'm not just going to sit there and let my daughter go through life without additional education on money management. I'm going to actively read, reflect and study, in order to come up with clever ways to instill the value of money within her.

As part of my research, I've tried to delve deeply into my childhood as well in order to pinpoint mistakes that my parents may have made and hopefully not repeat them. This section of my blog will showcase the results of my hard work and research. I hope these articles will be of help to the parents out there.