This post will discuss where to find the best wholesale vendors depending on whether you…
Sell Dropshipped Products
Sell Wholesale Products
Sell Private Label Products
Based on my experience running my 7 figure ecommerce store, here's my take on the best way to find wholesale suppliers and vendors for your online business.
Get My Free Mini Course On How To Start A Successful Ecommerce Store
If you are interested in starting an ecommerce business, I put together a comprehensive package of resources that will help you launch your own online store from complete scratch. Be sure to grab it before you leave!
What Is A Wholesale Vendor?
Wholesale vendors are merchants who buy goods in large quantities directly from the manufacturer or factory at a significant discount.
The wholesale vendor then resells these items directly to small businesses at a wholesale rate. Wholesale margins are typically 50%.
The Best Wholesale Vendors For Dropshipping
Here are the best wholesale vendors for dropshipping:
Editor's Note: Go here for more detailed descriptions of my recommended dropshipping suppliers.
Worldwide Brands

Worldwide Brands is a directory of wholesale suppliers who dropship in the United States.
There are over 16 million products offered on the platform that range from apparel, consumer electronics, beauty products, office products and more.
There is a one time membership fee of $299 to access the directory and most suppliers are in the United States or Canada.
I've personally used Worldwide Brands in the past to quickly find small business wholesale suppliers to fill out our inventory for sparse categories.
SaleHoo

SaleHoo is a wholesale supplier directory of dropshippers that cater to international clients. As a result, many of the wholesale suppliers found on SaleHoo are not from the United States.
Based in New Zealand, SaleHoo boasts over 8000 trusted dropshipping suppliers that sell over 2.5 million different products and brands across a variety of categories including consumer electronics, health and beauty, pet supplies and more.
SaleHoo's main value add is that every supplier in their directory is pre-vetted with up to date information and you get instant access to a wide variety of products to dropship in your store.
Salehoo charges a one time access fee of $127. Alternatively, you can pay $67 per year for membership.
Doba

Doba is an all in one wholesale supplier for dropshipping that is both a directory and a marketplace.
On Doba, you'll find thousands of dropshipping vendors to source products for your ecommerce business.
Once you find a wholesale supplier, Doba also manages all of your ordering and fulfillment operations as well.
Here's how it works.
You find products on Doba that you want to sell.
You add these products to your online store.
When you receive an order, Doba automatically passes your order to the dropship supplier who fulfills the order.
Basically, Doba acts as a bridge to a large database of wholesale suppliers that will dropship on your behalf.
The main disadvantage is that you will never know who your suppliers truly are as Doba hides that information from you.
Doba charges a monthly fee from $24.99/month to $299/month depending on the plan that you choose.
Spocket

Spocket is a directory of wholesale vendors willing to dropship on your behalf. Most of the suppliers on their platform are from the US or the EU and the product quality is top notch.
Using their app, you can instantly add products you find on Spocket to your Shopify store.
When an order comes in, it is electronically sent to Spocket where they handle inventory management and order fulfillment.
The only disadvantage to using Spocket is that they have a smaller selection of products compared to other wholesale supplier directories on this list.
Spocket charges a membership fee that starts at $24.99/month all the way up to $99/month depending on the number of products you sell.
How To Find The Best Wholesale Vendors In The US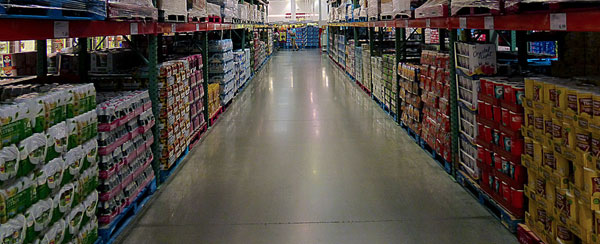 The simplest way to find a small business wholesale supplier in the US is by Googling the company of the product you want to sell, going on their website, and finding out who their wholesale distributors are.
Smaller companies typically won't have distributors and will sell to you directly. Wholesale discounts are usually on the order of 30-50% off MSRP. And depending on the item and the brand, the minimum order can be as low as a hundred dollars.
Outside of Googling, here are the best ways to find wholesale suppliers in the US.
DataAxle (Aka. Reference USA)

ReferenceUSA is a database of every registered business in the United States that can be accessed to find wholesale vendors and factories in the US.
The best part is that it's 100% free.
The only catch is that ReferenceUSA can only be accessed at your local library but most libraries support the service.
In addition to finding wholesale suppliers, ReferenceUSA can also be used to…
Locate any type of retail company
Research business executives
Find factories to produce your products
ThomasNet.com

ThomasNet is a searchable database of US suppliers that caters to industrial and commercial companies.
If you have a product that you want to manufacture in the United States, then ThomasNet is an excellent resource.
ThomasNet contains detailed information for every wholesale supplier including their size, annual sales, product information, certifications and more.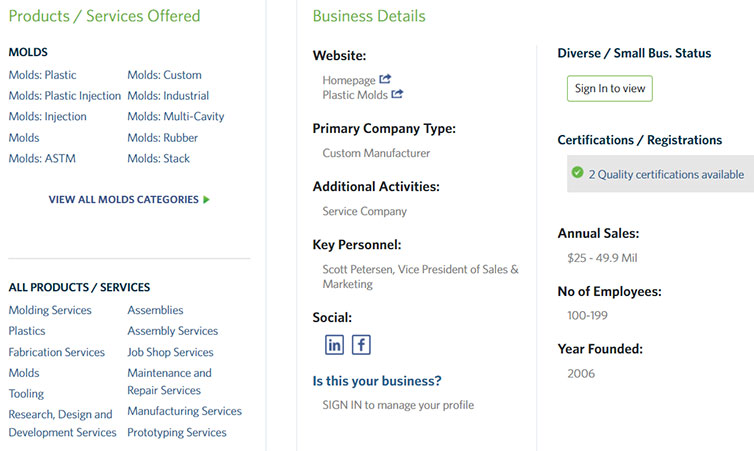 The site is 100% free and you can send an email, request a quote or visit the supplier's website.
Wholesale Central

Wholesale Central is a wholesale directory that contains a list of wholesale companies and wholesale trade shows in the US.
The best way to find and meet with multiple wholesale vendors in a short period of time is by attending a local trade show.
Wholesale Central sorts every show by product category and you can easily find a niche specific convention to attend.
The best wholesale suppliers can be found at trade shows because they go through a vetting process and have the funds to invest in a booth.
If you live near a major city, you should definitely go and check out a trade show if you have the time. You only need a sellers permit and admission is free for most shows.
How To Find The Best Wholesale Vendors From China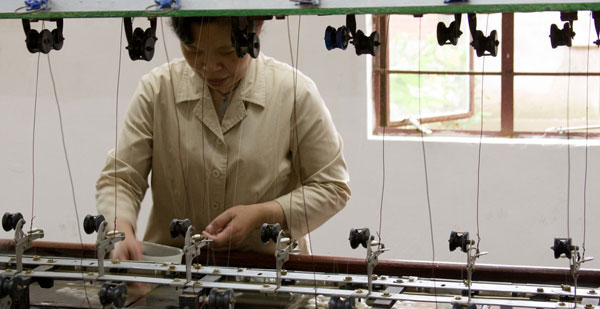 Today, most products are manufactured in China and other parts of Asia because the labor costs are much cheaper.
The general rule of thumb(for textiles at least) is that if you are buying from a vendor in the United States, you aren't going to get the best pricing for your products.
Buying direct from the manufacturer or importing from China is the best way to obtain the lowest prices.
Here's how to find a China wholesale supplier to source your products.
Alibaba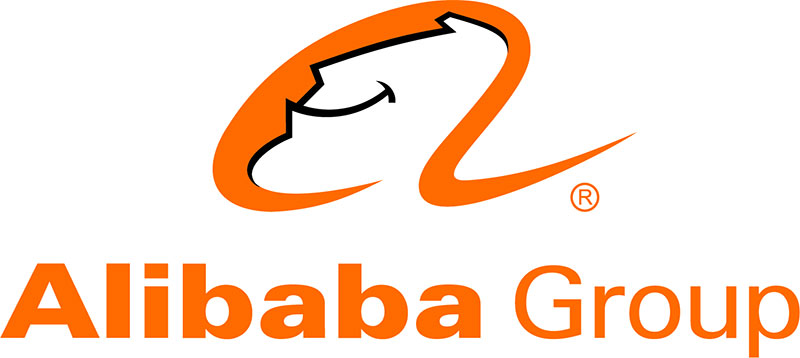 Alibaba is a wholesale supplier directory where you can search for factories to manufacture your own private label products.
Most vendors on Alibaba are willing to create products according to your exact specifications with your brand and label.
As a result, Alibaba is the best way to find private label manufacturers online.
Using Alibaba, you can:
Buy Products At Low Prices – Because the cost of labor is low in Asia, you can obtain margins of 66% or more.
Find Thousands Of Suppliers – Alibaba is the largest supplier directory in the world for Asian factories.
Create Your Own Brand – Most factories can put your brand on the products you buy.
Create Custom Designs – You can work with factories on Alibaba to fabricate your own custom products for sale.
In addition, Alibaba vets all of their factories and provides you with useful information so you can quickly find the best suppliers.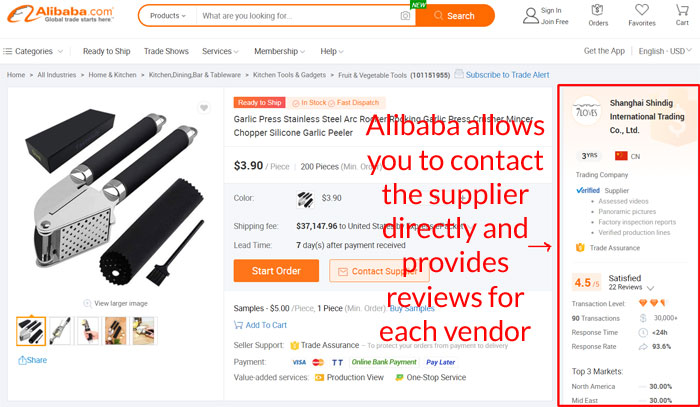 With a click of a button, you can easily contact a Chinese supplier directly and ask for quotes, minimum order quantities and lead times.
The best part is you don't have to travel to Asia to find a great supplier.
Go here for more information on how to buy from Alibaba.
Global Sources

Similar to Alibaba, Global Sources is also a wholesale supplier directory of Asian manufacturers.
However, Global Sources is significantly smaller than Alibaba and has different strengths.
If you are sourcing electronics, then Global Sources is by far the better service. In fact, the vendors you find on Global Sources tend to be higher quality because they vet their companies more closely.
But on the flip side, the vendors on Global Sources are more established and prefer to work with companies with greater purchasing power. As a result, the minimum order quantities tend to be higher on Global Sources vs Alibaba.
Overall, Alibaba has a much larger selection of vendors but it tends to be a mixed bag in terms of quality and legitimacy.
Some companies on Alibaba are trading companies. Some listings are individuals doing online arbitrage.
If you plan on sourcing products from China, be sure to browse both directories.
Canton Fair

The Canton Fair is one of the largest sourcing shows in the world, with thousands of wholesale buyers and suppliers in attendance. Held in GuangZhou, China twice per year, the Canton Fair hosts wholesale vendors from all over the world that produce nearly every type of product.
Because the show is so large, it's split into 3 phases.
Phase 1: Electronics, household electrical appliances, machinery, lighting equipment, hardware and tools, vehicles and spare parts, building materials, chemical products.
Phase 2: Consumer products,decorations goods, gifts.
Phase 3: Textiles & garments, shoes, office supplies, cases & bags, recreation products, medicines, medical devices and health products
The Canton Fair is held in April and October every year and it's free to attend . Due to the pandemic, there are also options to attend the Canton Fair virtually.
If you have the means, I highly recommended that you attend in person. Even though finding and contacting vendors via Alibaba and Global Sources is fairly straightforward, it is a very slow and cumbersome process.
Not only do you have to get individual samples sent back and forth from Asia, but there's also a major communication slowdown because exchanging emails is highly inefficient.
Add in the time difference and you only have a small window of time everyday to communicate.
By attending a China wholesale trade show, you can see sample products for thousands of Chinese vendors all at once in a single location.
You can see and touch all of the merchandise without having to wait several weeks.
Because so many different vendors congregate at the Canton Fair and bring their merchandise with them, you can easily cover hundreds of vendors in the span of just a few days.
There's no back and forth or delay in communication. You don't have to get samples made and sent overseas. Everything is right there at your fingertips.
Go here for my guide to the Canton Fair.
Jungle Scout Supplier Database

Even though the vendor reviews on Alibaba and Global Sources are helpful for evaluating potential vendors, an even faster way to vet great suppliers is to spy on who your competitors are using.
In fact, you can easily steal wholesale suppliers from your competition by leveraging the Jungle Scout supplier database.
What is a supplier database?
Every sea shipping container that enters the United States must clear customs before it is allowed to cross the border. And during this process, every shipment is carefully documented in the US customs database.
All of this information is freely available to the public and a supplier database tool allows you to quickly browse the shipments for every company that imports into the United States by sea.
For example, here is a sample shipping document(bill of lading) for The North Face.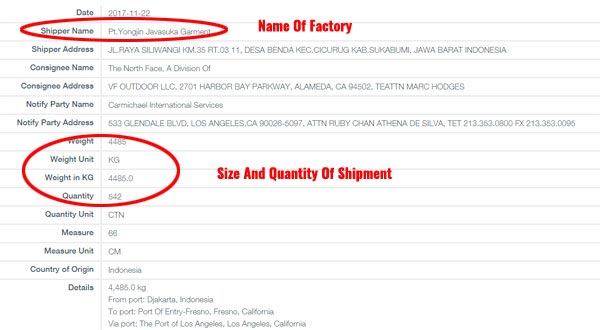 From this document, you can easily find North Face's supplier and the size and weight of their shipment. This information is extremely powerful!
My favorite supplier database tool is called the Jungle Scout Supplier Database
For a small fee, you can quickly find the best suppliers your competition is using!
Below is a video demo I created on how to use the Jungle Scout supplier database tool to find your suppliers.
Note: I have negotiated a significant discount on the tool for MyWifeQuitHerJob.com readers. Click Here To Save $20/month on The Jungle Scout Supplier Database
Best Wholesale Vendors By Product Type
Depending on what you sell, it's always better to find a wholesale vendor that specializes in your product niche.
Below is a list of the best wholesale vendors categorized by product type.
Best Wholesale Jewelry Vendors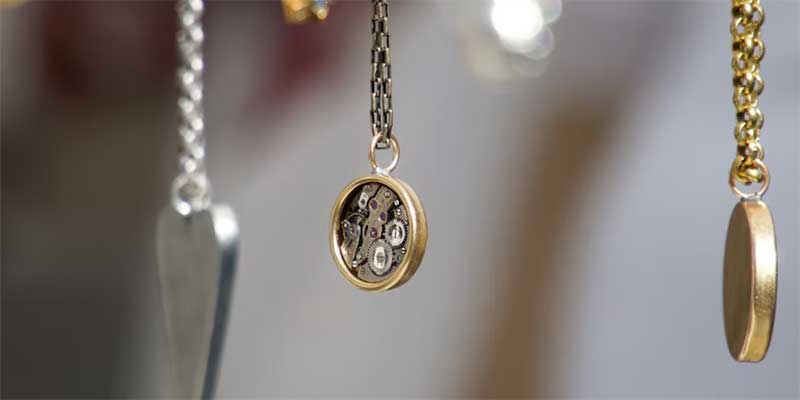 Here's a list of some of the best wholesale jewelry vendors:.
Etsy: Etsy is an online marketplace where you can find wholesale jewelry suppliers and vendors. Even though Etsy is known for their handmade goods, you can place bulk orders on rings, earrings, charms, chains, pendants, and other jewelry making supplies.
Alibaba: Alibaba is a wholesale supplier directory where you can source all sorts of jewelry items directly from the factory. On the Alibaba site, you can contact the supplier directly to ask for minimum order quantities and pricing.
Pinktown: Pinktown is a wholesale jewelry vendor in the US that specializes in a wide variety of jewelry, including western, religious, and designer-inspired articles. Pinktown also allows retailers and e-commerce stores to dropship their products.
DHGate: DHgate is a great place for buying and dropshipping wholesale jewelry products from China. DHgate has a long list of jewelry categories for every style and material catering to wholesale buyers all over the world.
Ruby Imports: Ruby Imports is a jewelry wholesaler that carries an extensive catalog of wholesale fashion jewelry and accessories. Users can shop by color, design, and material at discounted prices.
Best Womens Wholesale Clothing Vendors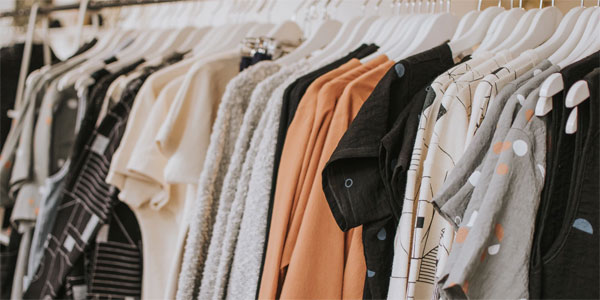 For those opening a clothing store online, consider these wholesale vendors for women's apparel.
Wholesale Fashion Square: WholesaleFashionSquare.com is a wholesale clothing marketplace of manufacturers and importers from Los Angeles, CA. Most of their items are sold in bundles of 6 and they offer very reasonable pricing on their items.
LA Show Room: LAShowRoom.com also offers a huge selection of clothing from designers, manufacturers, and wholesale distributors from around the world. New products are added every week.
Tasha Apparel: Tasha Apparel is a LA based wholesale clothing vendor that carries the latest and hottest wholesale clothes and accessories for women. They also have a dropshipping program for their single-piece and bundled items.
En Creme: EnCreme is a wholesale clothing vendor that offers stylish dresses, rompers, tops, sweaters, and other products at accessible pricing. Based in downtown Los Angeles, EnCreme specializes in wholesale bohemian and contemporary clothing.
Lush Clothing: Based in Los Angeles, Lush Clothing offers wholesale apparel for every season including casual, dressy, flirty and fun pieces. A seller's permit is required to purchase from Lush Clothing.
Hailey & Co: Hailey & Co is a wholesale marketplace dedicated to upscale contemporary women's clothes. 80% of their clothing is locally made in the US.
Tyche: Tyche is a wholesale clothing vendor from Los Angeles that aims to turn every woman into a chic and sunny California girl with cute clothes at affordable prices.
Best Mens Wholesale Clothing Vendors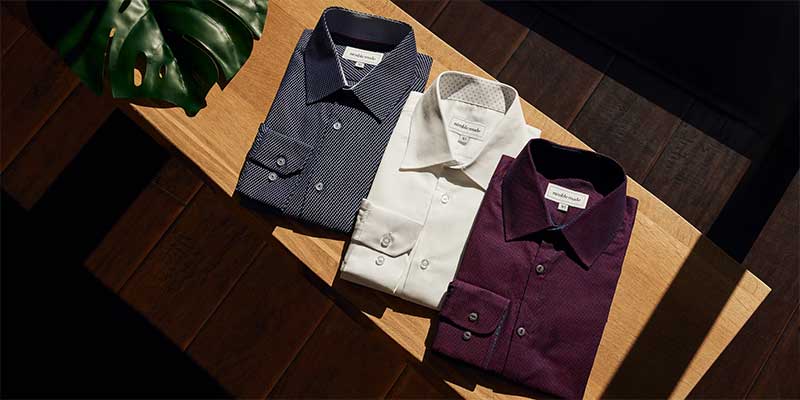 Here some of the best wholesale vendors for men's fashion:
Vustra: Vustra sells sustainable clothing for men that is comfortable, durable and fashionable. Based in San Jose, California, Vustra ships their tees, shackets and shirts internationally and can be purchased wholesale.
FindYourCoast: Find Your Coast is a wholesale clothing vendor that specializes in casual comfort apparel like surf wear, swimwear and more. The brand's catalog covers clothes for both men and women.
Solid Threads: Solid Threads specializes in funny and cool men's t-shirts. Their vintage-inspired t-shirt designs appeal to different ages, genders, and interests and they take pride in their hand-made and ethically sourced tees.
Spiritex: Spiritex specializes in clothing made from organic cotton that is grown in the US. Spiritex caters to wholesale buyers within the USA.
Denim Manufacturing: Denim Manufacturing makes all of their own denim and specializes in wholesale and private label jeans, jackets, and other custom-made denim products.
Best Kids Wholesale Clothing Vendors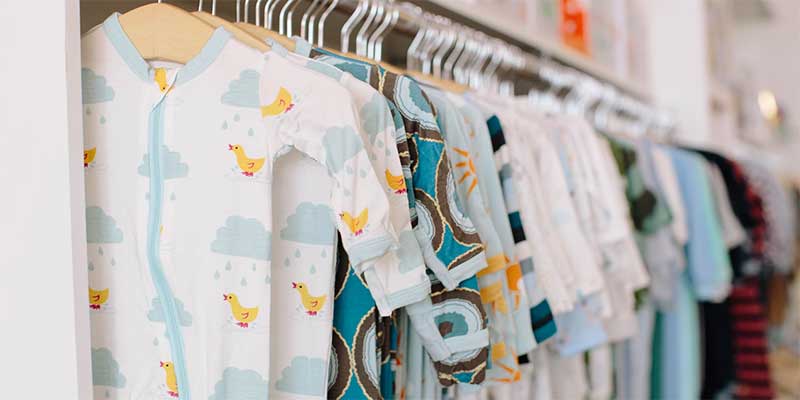 Here are the top choices for wholesale vendors focused on kids apparel:
Orcas Lucille: Orcas Lucille is a wholesale clothing vendor that specializes in children's fashion like rompers, tops, as well as knitwear and swimming apparel.
Bailey's Blossoms: Bailey's Blossoms sells clothing for infants and toddlers in addition to fashionable accessories. All designs are produced and shipped from Rhome, TX.
Little Threads: Little Threads offers adorable dresses and rompers for babies and children, as well as classic and special occasion outfits. All of their clothing is available for wholesale ordering with low minimums.
Laree + Co.: Laree + Co. sells beautiful and buttery-soft children's dresses, footies and accessories. They ship out of Fort Scott, Kansas.
Flap Happy: Flap Happy makes protective and practical children's wear for play and the outdoors. Most of their products offer sun protection and businesses can order wholesale from Flap Happy on their website.
Editor's Note: If you live in California, read my post on how to find clothing vendors in the LA Fashion District. You can also read this post for a complete list of wholesale clothing vendors.
Best Wholesale Print On Demand Vendors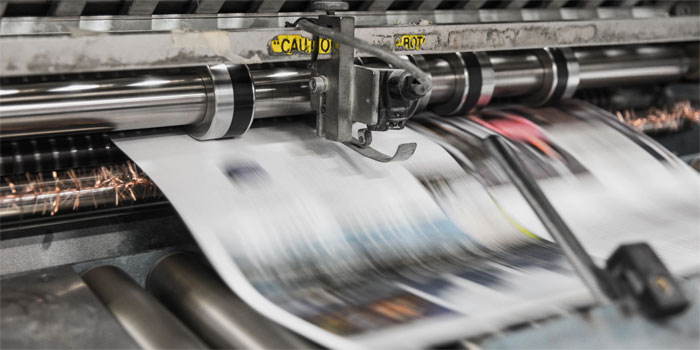 Here are the top 5 wholesale print on demand vendors.
Printful: Printful is a vertically integrated print-on-demand company that prints all of their own products with fast turnaround times. They also support all of the major ecommerce platforms.
CustomCat: CustomCat is a vertically integrated print on demand company like Printful that does all of it's own printing in house. However, CustomCat has a significantly smaller product selection with cheaper prices.
Printify: Printify offers one of the largest print-on-demand networks in the world with a vast catalog of bags, mugs, candles, apparel and hoodies. Printify offers a free plan with unlimited product designs.
Redbubble: Redbubble is a print on demand platform where independent artists can sell their designs. They are headquartered in Melbourne, Australia.
Zazzle: Zazzle is an online platform for printing custom products and gifts. You can create and sell a variety of products, including clothing, home décor, stationary, and accessories. Zazzle also offers a large selection of pre-designed products that can be customized with text, images, or logos.
When To Source Product From Asia Vs the United States Or Your Home Country


Sourcing products from Asia to sell online is usually cheaper, while sourcing products from the United States is easier since you don't need to deal with shipping and customs. It's also much easier to visit a US vendor for quality assurance checks.
So while the wholesale price for your goods will tend to be cheaper if purchased from China, importing from Asia will not always be the right answer for everyone.
There are many factors that you need to take into account. First off, the main advantage of importing from China is that the labor costs are significantly cheaper.
Therefore if you want to sell products that are labor intensive to create, going with China will almost always be cheaper. So textiles, clothing and anything that needs to be handmade are ideal candidates for importing.
But let's say you manufacture plastic toys and you already own the molds. The cost of plastic between the US and Asia will probably not differ enough to warrant manufacturing in China.
The other thing you need to consider are the minimum order quantities and the cost of shipping and customs.
Note: I created a true landed cost of goods shipping calculator that you should check out if you plan on importing from overseas. Click here to check it out
You should also be aware that the term "wholesale" gets thrown around a lot in the United States and the definition can be misleading.
Buying wholesale implies that the price is the lowest that you can find. But that's rarely the case.
For example, when I was looking for a wholesale vendors in the US, I noticed that most small business wholesale suppliers quoted extremely high prices that were comparable to Walmart.
While they were cheaper than MSRP (MSRP is just a made up number anyway), the wholesale prices were so high that the profit margins would have been in the single digits for the products we wanted to sell.
In general, US wholesale suppliers (or wholesale suppliers from your home country) are going to be more expensive. But using a local wholesale supplier has its advantages.
Because many products are not made in the United States anymore, wholesale suppliers take care of all the hassle of importing and warehousing the goods from the manufacturer.
You don't have to travel to a foreign country. You don't have to deal with shipping or customs. You just place your order and the merchandise appears at your doorstep.
Finding domestic wholesale suppliers also saves you time from having to perform extensive quality control checks on your merchandise because presumably the wholesale supplier has gone through it all already.
Overall, it's a trade off between time vs money.
Frequently Asked Questions About Finding Wholesale Vendors
Is Amazon A Wholesale Vendor?
No, Amazon is primarily an online retail platform and marketplace, not a wholesale vendor. However, Amazon does offer a wholesale program called Amazon Business for business customers to purchase products in bulk.
Is CostCo A Wholesale Vendor?
Technically yes, Costco is a wholesale club retailer that offers bulk products to its members at discounted prices. By becoming a member, customers can access the store''s wide selection of products and take advantage of the lower prices.
Can You Buy Wholesale Without A Business License?
You can definitely buy wholesale without a business. However, you may be charged sales tax which can negatively affect your margins.
Do You Need A Tax ID To Buy Wholesale?
Many vendors may not be willing to sell to you unless you have a business license and tax ID. A business tax wholesale number allows you to buy goods wholesale without paying sales tax. While it is not explicitly required, some vendors may not be willing to sell to you unless you have a business license and tax ID
Is It Legal To Buy Products And Resell Them?
It is completely legal to buy products and resell them. However, you must register for a sellers permit in order to pay sales tax to your governing entity.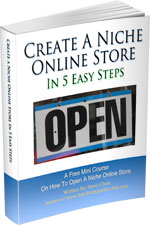 Ready To Get Serious About Starting An Online Business?
If you are really considering starting your own online business, then you have to check out my free mini course on How To Create A Niche Online Store In 5 Easy Steps.
In this 6 day mini course, I reveal the steps that my wife and I took to earn 100 thousand dollars in the span of just a year. Best of all, it's free and you'll receive weekly ecommerce tips and strategies!
Note: This post above may contain affiliate links, which means that I may receive a commission if you make a purchase when clicking a link. Please consult our privacy policy for more information.
Related Posts In How To Find Products To Sell
About Steve Chou

Steve Chou is a highly recognized influencer in the ecommerce space and has taught thousands of students how to effectively sell physical products online over at ProfitableOnlineStore.com. 

His blog, MyWifeQuitHerJob.com, has been featured in Forbes, Inc, The New York Times,  Entrepreneur and MSNBC.  

He's also a contributing author for BigCommerce, Klaviyo, ManyChat, Printful, Privy, CXL, Ecommerce Fuel, GlockApps, Privy, Social Media Examiner, Web Designer Depot, Sumo and other leading business publications.

In addition, he runs a popular ecommerce podcast, My Wife Quit Her Job, which is a top 25 marketing show on all of Apple Podcasts. 

To stay up to date with all of the latest ecommerce trends, Steve runs a 7 figure ecommerce store, BumblebeeLinens.com, with his wife and puts on an annual ecommerce conference called The Sellers Summit.  

Steve carries both a bachelors and a masters degree in electrical engineering from Stanford University. Despite majoring in electrical engineering, he spent a good portion of his graduate education studying entrepreneurship and the mechanics of running small businesses.