Brick and mortar store owners have it rough. Not only do that have to pay rent for their store front but they also have to pay daily wages for their employees who walk the floor and man the cash register.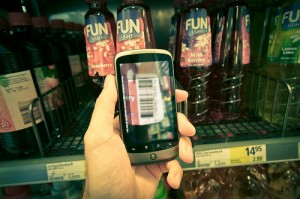 Since brick and mortar shops have higher overhead costs than their online counterparts, it's generally more difficult for brick and mortar stores to compete on price.
And as a result, many consumers resort to doing their product research at brick and mortar stores and then make their purchases online where prices are lower.
This practice is called showrooming.
Right now, many brick and mortar store owners are so frustrated and angered at showroomers that they are attacking the problem incorrectly and making things even worse. For example, one shop in Australia resorted to charging customers $5 just for browsing their product line. Sounds ridiculous right?
Just the other week, I saw an interesting post in the the New York Times entitled "Finding the Right Words to Confront a Showroomer".
And even without reading the article, I can already tell from the title that the advice isn't going to work. You don't "confront" customers". You can't shame people into buying from you.
The Wrong Way To Address Showrooming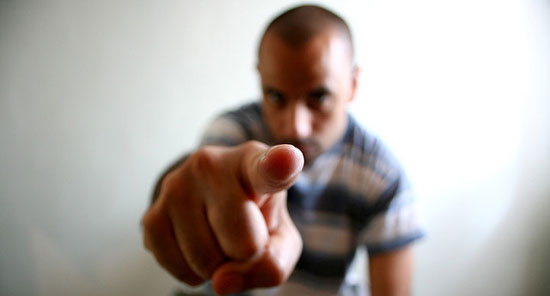 Here's a script that Ron Lieber, the Your Money columnist at the Times, came up with to prevent customers from showrooming.
I appreciate the value of your dollar, but we are a local retailer bringing vibrancy to this district. If everyone did what you did, we could no longer afford the Main Street rent that those Web retailers do not have to pay, and we'd be out of business. Then this space becomes another chain drugstore or branch of a megabank. Is that what you want?
Now I don't know about you, but if someone came up to me and used that script in a brick and mortar store, I'd probably never go back. When I go shopping, I need to feel comfortable with the environment.
In general, I don't like to be accosted by aggressive sales people. I don't like being hovered over as I walk through a store. And most definitely, I don't like being shamed or pressured into buying anything.
Being accused of "showrooming" and given a lecture would not only make me want to leave but I'd also tell all of my friends about the experience. Heck, I'd probably even blog about it and make it a permanent fixture on Google search.
If you take away a single thing from my post today, remember that sales are never made by "confronting" or "shaming" a customer into buying from you. Period!
A Better Approach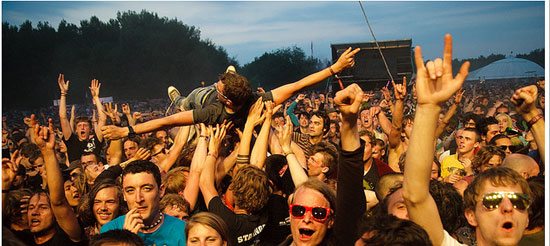 Now let's take a look at an alternative way of selling that exploits the inherent advantages that a brick and mortar store has over an online shop. First and foremost, every brick and mortar store has REAL people working the floor.
And the advantage of having real people and a tangible shopping environment is that you can engage a customer much more effectively than a canned ecommerce website. Brick and mortar shopowners need to emphasize this fact and provide a superior shopping experience.
Now you've probably heard the terms "superior shopping experience" and "adding value to customers" thrown around quite a bit. But I'd like to give you a real life example of a situation where I gladly paid 30% more to make a purchase at a brick and mortar store.
In fact, I would gladly pay 30% more over and over again. And if you ask, I can easily give you many more examples where price isn't everything.
Taking Advantage Of Reciprocity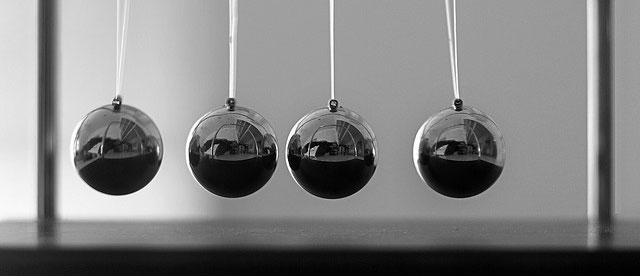 But before I tell you my story, I thought I'd mention an important aspect of human nature that brick and mortar stores need to emphasize, reciprocity. If a store goes out of their way to help me or provide me with a great shopping experience, I will most likely buy from them even if their prices are higher.
A while back, I was in the market for a pair of running shoes because I was determined to get into shape. So I shopped online for a bit and read various shoe reviews but I decided that it would be best to try on real running shoes in person to determine the best fit for my feet.
After asking around for brick and mortar store recommendations, I ended up at this small boutique shoe store in a nearby town. Now I must confess. In the back of mind, my plan was to try on some shoes and then go online to find the best possible price.
But something strange happened when I walked into this running shoe store. Since I was a running newbie, I ended up asking a lot of questions about the different types of shoes.
And I was completely blown away by the sales people's level of knowledge and their willingness to help. In fact, I felt like Julia Roberts in Pretty Woman as I was helped by 3 different experts who each specialized in different forms of running.
Much to my surprise, every single employee of this boutique was either an ex-collegiate runner or a running enthusiast. Not only did they thoroughly answer my questions but they also had me do what they called a "running fit" test.
Basically, they had me remove my shoes and socks and watched me run on a treadmill for several minutes to determine the mechanics of my running form. Then, they gave me a foot exam to see what my arches were like.
Now I don't know about you, but anyone who is brave enough to touch my stinky feet deserves the sale. In fact, this shop already had me before I hopped on the treadmill.
Long story short, I ended up paying 30% more for a pair of running shoes and I left the store feeling fantastic! I did not even think about the extra money because I had such a great shopping experience.
Price Isn't Everything
When it comes to showrooming, there will always be a small subset of people who will be looking for the best deal no matter what the circumstances. But these are not the customers you want to be targeting for your business.
After all, if your store is competing purely on price then you've got major problems on your hands. Instead of focusing on price, you should instead be focusing on what value you can provide to your customers.
Further Reading: What To Do If A Competing Business Undercuts You In Price
After critiquing many websites over the years as part of my online store course, I've found that the biggest problem for most shops (whether they be online or offline) is that they don't have a well defined unique value proposition.
Once you've discovered what sets your shop apart from the rest, the sales experience should go much smoother whether customers decide to showroom or not.
photo credit: Johan Larsson dhammza Libertinus evoo73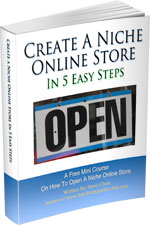 Ready To Get Serious About Starting An Online Business?
If you are really considering starting your own online business, then you have to check out my free mini course on How To Create A Niche Online Store In 5 Easy Steps.
In this 6 day mini course, I reveal the steps that my wife and I took to earn 100 thousand dollars in the span of just a year. Best of all, it's absolutely free!
Note: This post above may contain affiliate links, which means that I may receive a commission if you make a purchase when clicking a link. Please consult our privacy policy for more information.
Similar Posts
Have you read these?