It's human nature. Whenever you want to learn a new skill or achieve an important goal in your life, your first instinct is to look for the easiest way out and the quickest way to get there.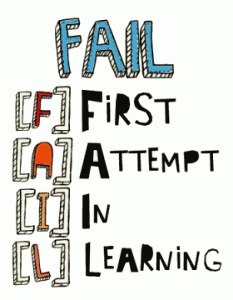 Unfortunately, this mentality is embedded in our DNA and I'm not immune to it either. Sometimes I still find myself looking for the "get rich quick" solution even though I'm fully aware that change requires hard work and dedication.
For example when I was going for six pack abs, I spent a lot of time researching magical "muscle shakes" and "secret exercises" designed to burn fat.
When I first launched this blog, I thought that I could leverage social media, sign up for a few ad networks, slap some ads in the sidebar and instantly make passive income.
With our store, I thought that paying for a "directory submission service" would instantly bring traffic to our website.
But guess what? All of that was a waste of time. After spending countless hours trying to find the easy way out, I'd always come back to the same conclusion. The path to success requires consistent work and dedication over a long period of time.
A Personal Story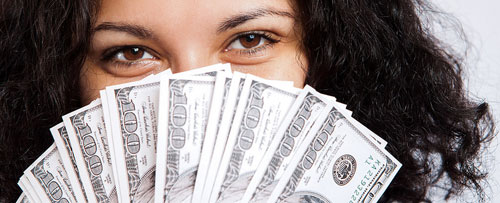 Most of you are aware that I teach a class on how to start an online store. And one of the benefits of being a student in my class is that I will personally critique your website when it goes live.
Anyways, the other day I was browsing the course forums when I saw this message thread that caught my eye. Basically, one of the newer students wanted to know what the "success rate" was for the students in the class and how long it took to get there.
And this question was immediately followed by a comment from another student who noticed that a few of the sites that I had critiqued in the past were no longer open.
Here was my response…
As for the websites that have shut down, unfortunately it's a fact of life that not everyone is going to be successful. For a while I debated whether to take those critiques down but I ultimately decided to leave them up because there are lessons to be learned from them.

Anyways, I don't want to sugar coat things for you. Your chances of success or failure largely depend on you. I will be there to answer your questions and help guide you along but there are no guarantees:)
Here's the thing. It doesn't matter how long it takes "other people" to succeed. You are your own person and you are in control of your own destiny. There is no magical formula for success. I can only show you the process and the right way to do things but I can't act on your behalf.
Wanting to know "how long it takes other people" is completely natural, but it implies that success is based on a formula when in fact there are many other variables at stake. The biggest variable is how much time and dedication you are willing to devote to your business. How willing are you to learn and execute what I'm teaching you?
Getting Past Get Rich Quick

Since launching my class back in March of 2011, I still often get asked the same old "get rich quick" type of questions…
So Steve, how long do you think it would take for the average person to make $50,000.
How soon will the money start rolling in after I launch my shop?
How many hours am I going to have spend working on this? Can I do it in just 4 hours a week?
Some of these people eventually sign up for my class and then get frustrated when they find out that gosh darn….it actually takes work to make money. What's this??? I have to learn a new skill that is completely new to me? Imagine that!
But here's the thing. The students that stick it out and persevere through all of the material and hard work eventually discover that the the skills they have gained go way beyond just creating websites.
The students that make it past the "get rich quick" stage often take on a completely different mindset. They start thinking longer term about creating businesses that are built to last. They start believing in their own abilities as opposed to following a bogus recipe. They start realizing that it's ok to experiment, fail and learn from the process.
Here's an example of one such student who has gotten past the get rich quick phase.
We have failed at three prior attempts to open and operate an online business. In hindsight, the short and simple reason for this is that we didn't have enough guidance from competent sources. We have operated a very successful "brick and mortar" business for ten years, but the transition to a successful online business was elusive…until we found this site.

I started planning our online business almost two years ago, when I started looking for guidance. My priority? I wanted to get the guidance from someone who was already operating a successful business, and was honest and ethical.

I got my money's worth on the first day I logged on to this site, almost a year ago.

The most important advice that I could give to anyone starting out is to go through this entire course and keep a dictionary handy for any terms that are not understood. Everything you need to succeed is here in this course.

If you skip videos or cruise past things you don't understand, you are selling yourself short, and you are setting yourself up to not succeed. There is a LOT to get through on this course, and a lot of it is not easy to understand.

Steve is right; some students will succeed and some will fail. There are no guarantees that someone else can give you. The only guarantee that makes sense is the one you give yourself. If you persist, you will succeed.
Trying To Get Rick Quick Will Only Waste Your Time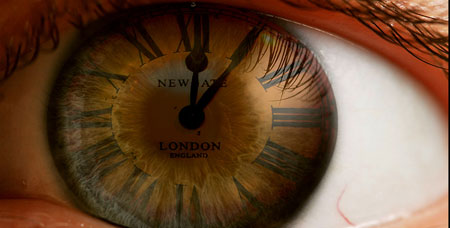 The sooner you realize that success really depends on your internal drive and persistence, the sooner you will start making forward progress.
I have wasted countless hours of time on get rich quick schemes in the past and they have never ever worked. If it sounds too good to be true, then it probably is.
So quit looking for "external" ways to get things done and starting looking "internally" at yourself. You should be asking yourself…
What can I learn to help me create value with a business?
What skills do I need to take me to the next level?
How can I avoid stupid mistakes that may hinder my progress?
Anyways, I just wanted to end this post with a fantastic quote that Mike, a student in my class, left on my course forums.
I really love my students and they make me proud. Anyways, his quote below pretty much sums everything up quite nicely so I'll let him take the podium. Thanks for the awesome post Mike!
I think it is a little funny, that some people actually believe someone else can guarantee them success. They want some "magical turnkey formula". And you know what? A lot of scam artist out there know this is exactly what many people are looking for. So they promise to give it to them, for a fee of course.

People can end up paying hundreds and thousands of dollars, chasing the "formula". The formula where everything is set up for you, and you don't have to do any work. I know, because I used to think it existed.

At some point, I don't remember exactly when, but at some point, I finally realized those kinds of people were playing on my emotions.

They were saying things like, "all you have to do is PLUG into the system". A lot of language like that was being thrown around all over the internet. Many scammers are still making false promises they knew are lies.

Some of these people are making tens of millions of dollars, selling bogus internet marketing courses. I once paid $500 for such a course. Looking back, and thinking about what I know now about internet marketing now, I know that it was a total scam.

But they were making all kinds of guarantees and promising me the moon, with statements like, make $10,000 a month with just 10 minuets of work per day". This implies that you don't really have to do any work. It will be almost effortless!

Even large corporations push myths like that on people. Like for example trying to make them believe that if they buy a franchise, they are guaranteed to succeed with a "turnkey system".

I am here to tell you it is all a bunch of BS. It is not the system that makes you succeed, it is YOU. A system can only facilitate your success, but only if you have to QUALITIES that it takes to be successful. Success is more a state of mind.

It is really very simple. What many are failing to see, is that successful business owners are smart people, who actually apply themselves, ON A CONSISTENT BASIS. They have the right attitude and work ethic.

They figure out what they need to learn for the business, and they do the work to learn it. They have a certain mindset that many people just don't have. I think you have to be willing to consistently do the hard and/or boring work, that most people are just not willing to do.

That is what sets successful people apart from those who fail. Many people who have always worked for someone else, don't really take these things into consideration when they are thinking about owning their own business.

What if you pick the wrong niche and you fail? Many people would just give up, and say that's it, I can't do it. With that attitude, they will never be able to own a business. My belief, is that you have to fail to succeed.

When we fail, we can look back and then analyze what we did wrong. We can learn from the mistakes and apply that knowledge in our future endeavors. Sooner or later, we will stop making so many mistakes, because we learned what not to do.

So experience is a major factor. The way I see it is, the smarter you are, the less experience you need. If you are less smart, you can still succeed, but you need to fail more, in order to learn what not to do.
An Open Invitation
In closing, I wanted to extend an open invitation for anyone to ask me questions about ecommerce in the comments below. And also, I'm always looking for motivated students to join my class. If you are ready to work hard and put in the work, then I will do whatever it takes to help you succeed. Get rich quick customers need not apply:)
photo credit: Tax Credits 401(K) 2013 BramstonePhotography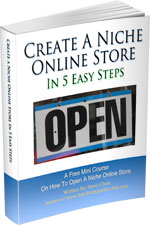 Ready To Get Serious About Starting An Online Business?
If you are really considering starting your own online business, then you have to check out my free mini course on How To Create A Niche Online Store In 5 Easy Steps.
In this 6 day mini course, I reveal the steps that my wife and I took to earn 100 thousand dollars in the span of just a year. Best of all, it's absolutely free!
Note: This post above may contain affiliate links, which means that I may receive a commission if you make a purchase when clicking a link. Please consult our privacy policy for more information.
Similar Posts
Have you read these?