Thanksgiving has finally arrived and it couldn't have come at a better time.
Why? It's because the Thanksgiving holiday always forces me to sit down, assess my priorities and remind myself what is truly important in my life.
And this year, the timing is impeccable because I've had a tough month of November in terms of running my online businesses.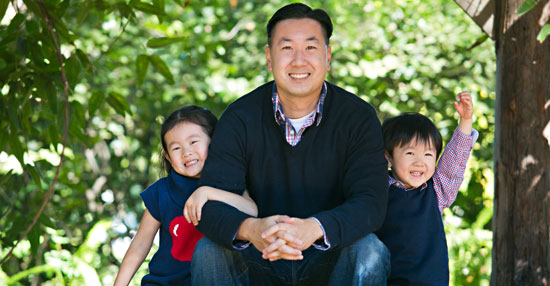 While most entrepreneurs mostly talk about their successes and their triumphs, I thought that I'd switch things up a bit and share with you some of the hardships that I've had to deal with these past few weeks with all of my businesses.
First off, I just want to reiterate that running a business is not always smooth. Even though my wife and I have been doing what we've been doing for quite a while now, bad things still creep up from time to time.
The Customs Fiasco
The holiday season is the time of year where we stock up on a lot of our goods because sales tend to skyrocket. Lately, we've been selling an especially large quantity of a specific style of handkerchief so we were running quite low on inventory.
In order to replenish our stock and to account for the increased holiday demand, we decided to place a larger order than usual because we wanted to avoid having to import goods again the following year. Naturally, ordering in larger quantities yields a few advantages.
For one thing, the price is usually cheaper. But most importantly, the cost of shipping overseas is amortized across the entire order which makes it less of a factor in terms of price.
In any case, we placed our large bulk order well ahead of the holiday season and everything seemed to be kosher until the shipment hit customs. Usually, our shipments clear customs within the first couple of days. But this time, it was stuck for over a week. We kept calling and calling to find out what the heck was going on but we couldn't get a straight answer.
Finally after another 3-4 days, we received a notice indicating that our goods did NOT pass customs and would be shipped back to the manufacturer. WTF!!! We desperately needed this shipment otherwise we could potentially run out of goods to sell during one of our peak periods!
Unfortunately, there was nothing we could do about it. By chance, we got a really strict customs person who went through all of the goods and demanded that each individual piece be labelled completely by the book. This has never happened before and we've been importing goods for years!
The upshot of all this is that our large shipment got sent back to China and we still have not received our goods yet. But because we have such a good relationship with our vendors, they have agreed to send us a small emergency stash of linens to tide us over until this whole mess gets sorted out.
Needless to say, dealing with this fiasco was a major headache. But hopefully, we won't run out of goods before the big shipment arrives.
The Server Fiasco
To make matters worse, my servers also went down a few weeks ago which I'll talk about in more depth in a future blog post. But basically, all of my money making sites went down for over a day and we easily lost 4 figures during this period.
So for the past week, I've been frantically trying to migrate all of my sites over to a brand new webhost because I didn't like the way my old host handled customer service during the downtime.
Unfortunately, this was the worst possible time for this to happen because it's one of our peak sales periods. As a result, I've been a bit apprehensive about moving over the online store because any small mistake could result in further losses of income.
So for now, I've left the ecommerce store as is and moved over MyWifeQuitHerJob.com first to test the waters. So far so good.
USPS Has Been Flaky
Finally to top everything off, the United States Postal Service has been extremely flaky with their deliveries. I'm not sure if it's because they are going bankrupt or what but their level of service has gotten exponentially worse this entire year. As a result, we've been giving out a lot of refunds and dealing with a larger volume of customers receiving their shipments late.
I'm not sure how the situation with USPS is going to pan out. But if their service continues to be this poor, businesses will no longer want to use them which will make their profitability problem worse.
At some point, we will have to seriously consider moving all of our shipping over to FedEx or UPS.
It's All Good
Anyways, welcome to my world! That in a nutshell is what has been going on with my glamorous online businesses this past month. Fortunately however, I have photos like the one above to remind me how good I have it. I have a loving wife, 2 great kids, a decent house and lots of good friends nearby. I have everything to be thankful for which makes dealing with these business problems that much easier.
In the grand scheme of things, all of my problems are pretty trivial. What's important is that my family is taken care of and that we enjoy the time we have together.
Happy Thanksgiving everyone! I hope you enjoy your turkey and realize how lucky you are to be where you are today!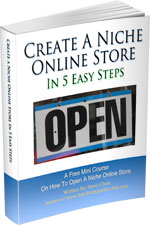 Ready To Get Serious About Starting An Online Business?
If you are really considering starting your own online business, then you have to check out my free mini course on How To Create A Niche Online Store In 5 Easy Steps.
In this 6 day mini course, I reveal the steps that my wife and I took to earn 100 thousand dollars in the span of just a year. Best of all, it's absolutely free!
Note: This post above may contain affiliate links, which means that I may receive a commission if you make a purchase when clicking a link. Please consult our privacy policy for more information.
Similar Posts
Have you read these?