When I first started my online store, I had a master search engine optimization plan that I believed was fundamentally sound. The plan was to buy my search engine traffic using Google Adwords for my main keyword terms while simultaneously improving my organic search rankings through link building.
Then, once I managed to organically rank on the front page of search, I would gradually cut back on my Adwords spend and eventually rely solely on organic search to bring customers in the door. Not a bad strategy right?
While my plan sounded great on paper, when I looked at my Google Analytics statistics coupled with my search results, I knew this strategy wasn't going to cut it if I wanted to maximize the profits of my online store. Please allow me to explain.
The photo below is a search for a keyword term that my store currently ranks #1 for in organic search. This search was conducted on my laptop with 768 lines of total vertical resolution. Do you see the problem here?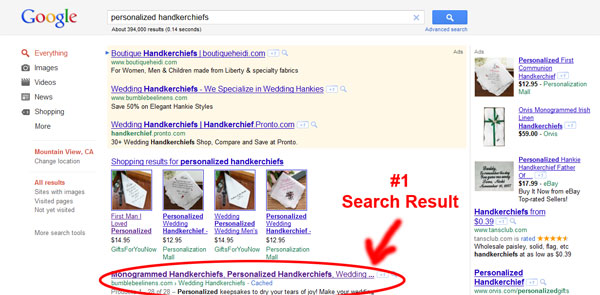 Organic Search Results Aren't As High As They Used To Be
In case you didn't notice, my much vaunted #1 ranking is at the bottom of the screen! The primo spots for search are mostly occupied by the paid search results, followed by Google Merchant center results and finally followed by the organic listings.
In fact on my laptop, the only organic search result that is above the fold is the #1 result! Now let's take a quick look at what most people run their screen resolutions at when they visit my online store.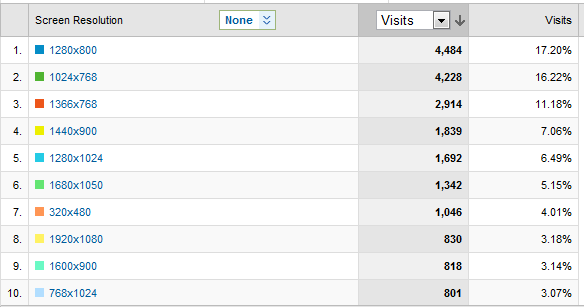 As you can see in the table above, most of the people who visit my online shop have vertical screen resolutions that are 1024 pixels or less. What this means is that at most 2 or 3 organic search listings are visible above the fold whenever someone does a search.
Therefore, unless you are in the top 3 in the search results for your targeted keywords you aren't going to be getting as much click through traffic as you'd expect.
Taking A Closer Look At Visitor Behavior
Now with the above results in mind, let's take a closer look at the behavior of my customers who actually end up making a purchase.

Looking at the data above, it appears that most of my converting customers make their purchase during their first visit! What does this mean exactly? It means…
Most of my customers are impulse buyers
Most of my customers don't really shop around all that much
Most of my customers are ready to buy on the spot
Therefore, it is absolutely critical that I get these customers on my site BEFORE they visit anywhere else. Otherwise I might lose the sale.
Maximizing Profits
The reality is that the organic search results keep getting pushed lower and lower. So if you want the top spots in search with the highest click through rates, you're going to have to pay for them.
In the case of my store, Google is almost forcing me to pay for Adwords if I want to increase my sales and visibility.
In addition, there are now individual product listings from the Google Merchant Center that also occupy valuable real estate in the search results. And guess what? Getting your products listed here can be bought as well!
So what is the point here? The point is that depending on the behavior of your customer base, simply relying on organic search may not cut it anymore if you want to maximize profits.
Now don't get me wrong. My store still makes the bulk of its sales through organic search and direct traffic. But if this trend of organic listings getting pushed lower in the search results continues, pay per click marketing services like Google Adwords will increasingly become a part of your ecommerce strategy whether you like it or not.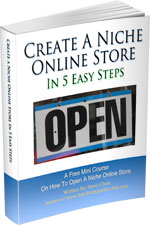 Ready To Get Serious About Starting An Online Business?
If you are really considering starting your own online business, then you have to check out my free mini course on How To Create A Niche Online Store In 5 Easy Steps.
In this 6 day mini course, I reveal the steps that my wife and I took to earn 100 thousand dollars in the span of just a year. Best of all, it's absolutely free!
Similar Posts
Have you read these?