Pricing your products effectively isn't just about assigning a set of numbers to items that you sell. It's also about managing perceptions and understanding consumer psychology. A common misconception is that customers shop primarily based on logical thinking.
Especially with the advent of the internet and instant price comparisons, you might think that most purchasing decisions are made based on numbers and hard data.
But in fact, the average customer is not only illogical but malleable as well. Studies have shown that the perception of value presented to a customer can easily be massaged and enhanced with a variety of psychological techniques. Here are a few examples of some of the ways you can enhance a customer's perception of value.
Make Your Customer Forget About The Percentages
Prices are rarely evaluated in absolute terms. Instead, most people evaluate discounts based on the percentage savings off the overall retail price.
To illustrate this fact, let's say you are shopping at a store that sells a particular item for 20 dollars.
Would you drive to a different store 10 minutes away if that other store sold the same item for 5 dollars? My Asian blood would force me to do so:).
Now in a different example, let's say the item cost 10000 dollars. Would you bother making the same trip if the item was 9985 dollars at the other store? The decision becomes a little more difficult.
You are saving 15 dollars in both cases, yet driving your car to a store 10 minutes away feels more worthwhile when you are saving 75% than when you are saving a fraction of a percent.
This discrepancy manifests itself because our perceptions of value are heavily influenced by percentages. Why is this important? It's valuable information because it tells you that you shouldn't even bother offering a discount if it's going to be perceived as insignificant to the customer.
Instead of offering a small discount, give away an item for free instead or offer something else of value that is hard to quantify.
A good example of this is when you buy a new car. Instead of giving you a couple of hundred bucks in discounts which you won't perceive as very much, car dealers will make you feel better about your purchase by offering you free financing or free servicing of your car for a set period.
The discounts are most likely equivalent either way but seem more attractive because they are presented to you differently.
Appeal To Your Customer In A Good Light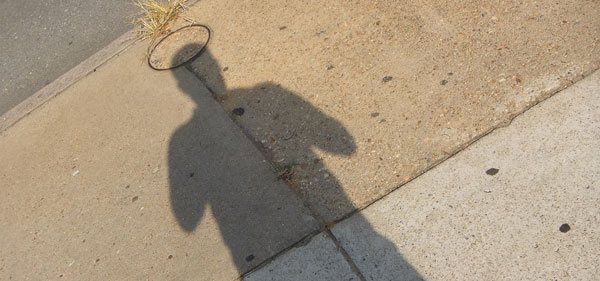 A customer is likely to pay more for an item if they believe that they are purchasing the product from a company that is fundamentally perceived as good.
For example, if your store donates a portion of the proceeds to charity, a customer will be more inclined to shop with you even if you have slightly higher prices.
I'm seeing a lot of companies go "green" these days. Going "green" carries the connotation that a company really cares about the environment. Call me a cynic, but I personally think that many companies are going "green" to extract higher prices from customers.
In any case, the gist of it is that if you can project an aura of compassion or good from your company, you will be able extract higher pricing. This concept carries a very close analogy to establishing a good brand for your business.
Provide Different Reference Points

Ever notice why there's always a wide variety of products for sale that span an entire gamut of prices? It's because we as customers are always trying to establish what we consider a reasonable reference price for a particular product.
By skewing the prices of different styles of the same item, stores can heavily influence customers to purchase a more expensive product.
This is best illustrated with an example.
A study was conducted where 2 sets of customers were asked to select between models of flat panel television sets.
One set of customers were asked to choose between 2 television sets priced at 700 and 1000 dollars respectively.
The 2nd set of customers were asked to select between 3 models priced at 700, 1000 and 2000 dollars respectively.
The results of the study showed that customers were more likely to purchase the 1000 dollar model when presented with 3 choices rather than two. The majority of customers will stick to the middle of the road.
By introducing additional high priced items to your mix, you can effectively push a customer to spend more money because their perceptions of the median will be skewed.
Another technique that works well is to introduce a really expensive item and provide a deep discount off of the over-inflated price. 50% off of an item that retails for 100 dollars sounds much more appealing than 10% off of an item retailing for 55 dollars.
If you are selling products that don't have an established price, this technique can heavily sway buyers to make a purchase.
Frame Your Incentive In A Positive Light
Avoid negativity when presenting your prices. Always present your product prices in terms of gains and not losses. Frame your prices in the most positive light possible. What exactly does this mean?
Let's illustrate this with an example. Which deal below sounds better to you?
Item A sells for 1200 dollars with an instant cash rebate of 200 dollars.
Item B sells for 800 dollars with an additional courtesy fee of 200 dollars.

The deal for item A sounds infinitely more appealing to me. I personally detest getting nickel and dimed at a store. I hate being presented with a low price only to be beset with hidden fees at checkout.
Its much better to present a higher initial price with incentives than it is to offer a lower price with an additional fee. Always present your prices in terms of gains and your customer will always feel better about the purchase.
Taking Advantage Of Consumer Behavior
The tactics presented above are by no means a replacement for having a strong unique selling proposition for your online store. After all, if you are selling the same stuff that everyone else is, then customers will comparison shop and these strategies won't matter.
However, if you sell unique products and you want to increase your profit margins, then the tactics mentioned in this post are great ways to do so in a more subtle fashion.
Make sure you think twice and consider how you structure a promotion before it goes live to maximize your sales.
photo credit: Almost an Angel The Shell Game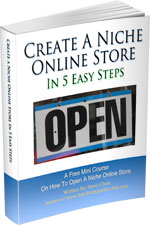 Ready To Get Serious About Starting An Online Business?
If you are really considering starting your own online business, then you have to check out my free mini course on How To Create A Niche Online Store In 5 Easy Steps.
In this 6 day mini course, I reveal the steps that my wife and I took to earn 100 thousand dollars in the span of just a year. Best of all, it's free and you'll receive weekly ecommerce tips and strategies!
Note: This post above may contain affiliate links, which means that I may receive a commission if you make a purchase when clicking a link. Please consult our privacy policy for more information.
Related Posts In Pricing Strategy & Increasing AOV
About Steve Chou

Steve Chou is a highly recognized influencer in the ecommerce space and has taught thousands of students how to effectively sell physical products online over at ProfitableOnlineStore.com. 

His blog, MyWifeQuitHerJob.com, has been featured in Forbes, Inc, The New York Times,  Entrepreneur and MSNBC.  

He's also a contributing author for BigCommerce, Klaviyo, ManyChat, Printful, Privy, CXL, Ecommerce Fuel, GlockApps, Privy, Social Media Examiner, Web Designer Depot, Sumo and other leading business publications.

In addition, he runs a popular ecommerce podcast, My Wife Quit Her Job, which is a top 25 marketing show on all of Apple Podcasts. 

To stay up to date with all of the latest ecommerce trends, Steve runs a 7 figure ecommerce store, BumblebeeLinens.com, with his wife and puts on an annual ecommerce conference called The Sellers Summit.  

Steve carries both a bachelors and a masters degree in electrical engineering from Stanford University. Despite majoring in electrical engineering, he spent a good portion of his graduate education studying entrepreneurship and the mechanics of running small businesses.