The year was 2007 and my wife and I were victims of a dreaded condition known as complacency. If you've never heard of this terrible condition before, it's a disease that leads to spending 10 hours a day at a job that you don't particularly like.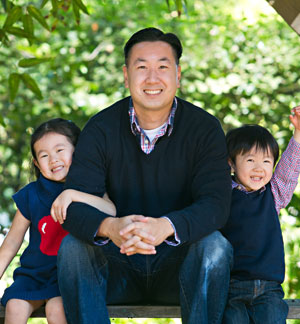 It's an illness that stops you from pursuing your personal goals and aspirations because you can never find the time.
It's a debilitating condition that causes you to trudge through each day doing the daily grind as life quickly passes you by.
Back then, my wife and I used to get up early in the morning, go to work, eat dinner, sleep and then wake up again the next day to repeat the cycle.
Days quickly faded into weeks, weeks dissolved into months and months soon became years of the same routine.
Even though we both made a pretty good salary from our day jobs, we were coasting our way through life like lifeless zombies. After all, we weren't challenging ourselves. We weren't trying new things and we stayed within our comfort zone when making important decisions. We had no sense of purpose and we were unmotivated and stagnant.
It sounds harsh, but my wife and I were lazy pieces of !@#$. Even though we had a lot of free time, we always ended up wasting it on empty activities. For example, our day consisted of working from 9-6:30pm, eating dinner and then watching television until it was time to go to bed.
Days and weeks went by quickly and we didn't have anything to show for it. Even when I try really hard, I am unable to recall any specific memories during that period of my life. The only thing I remember is that I watched a hell of a lot of television and that my wife was terribly unhappy with her day job.
In fact, the only memory that stands out in my mind was how much she dreaded having to go to work each and every day. Every morning she would kiss me goodbye and then say
Okay, Honey. I'm off to the hell hole I call my job!
It was particularly painful for me because I had to watch her drag herself out of bed and witness her suffer every morning.
Even though she changed companies several times during her career, she never felt fulfilled working at any of her jobs. What's ironic is that my wife and I had always wanted to start a business and be our own boss but we never got around to it. We talked about opening an online store many times but never took any action until it happened….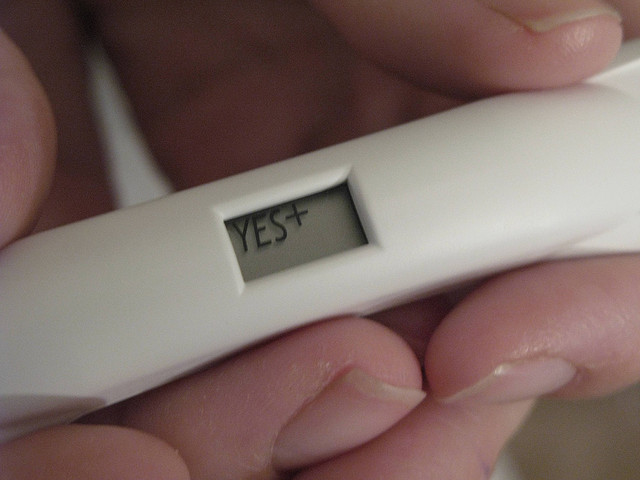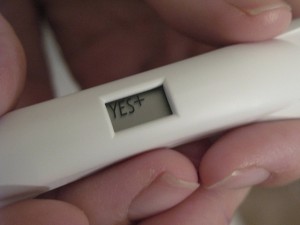 My wife became pregnant! I still don't fully comprehend how peeing on a stick could stir up so many emotions, but my wife and I became excited and terrified at the same time. For one thing, I got a sudden injection of motivation and enthusiasm.
All of a sudden I felt like I needed to get off my ass and become a better person. I felt like I needed to be more responsible and to take charge of my life. I felt like I needed to get my act together and provide for my family.
As millions of thoughts swirled through my head, my primary concern became financial security. We needed a bigger house. We needed to live in a better school district. We needed to start a college education fund. We needed an emergency fund so large that we could survive even if I lost my job or got laid off.
As for my wife, she wanted to quit her job so she could take care of our child full time. She didn't want to miss a single minute of our baby's childhood. The only problem was that with the additional expense of having a child, she didn't want to place a major crimp on our lifestyle or our finances. As a result, we needed to find another way to make money and replace her six figure salary. Hence our online store, Bumblebee Linens, was born.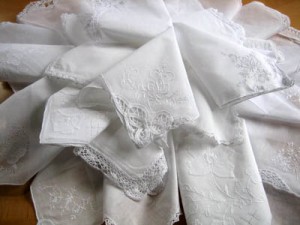 Even though things started out slowly, our online store managed to replace my wife's salary of $100K within one year.
Having our own business allowed her to stay at home and take care of our child while running our online store at the same time.
The best part was that my wife didn't have to put in nearly as many hours as her day job to make significantly more money and she was much happier too.
Prefer To Watch Video? Here's Our Full Story
More Info
If you want to learn more about my background and the various businesses that I run today, please check out my post on How To Grow 3 Six Figure Businesses While Working A Full Time Job With 2 Kids
If you want to get an inside look into my personality, then check out
25 Random Things You Don't Know About Me
If you want to know more about my wife, then check out 25 Random Things You Don't Know About The Wife Of MyWifeQuitHerJob.com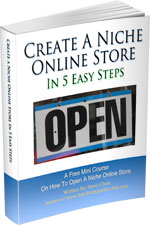 Are You Interested In Starting An Online Business?
Creating our online wedding linens business was not rocket science by any means. You can replicate our success by taking our free 6 day mini course on how to start a niche online store of your own.
In this 6 day mini course, I reveal the steps that my wife and I took to earn 100 thousand dollars in the span of just a year. Best of all, it's free and you'll receive weekly tips and strategies!
Who We Are

Steve carries both a bachelors and a masters degree in electrical engineering from Stanford University. Despite majoring in electrical engineering, he spent a good portion of his graduate education studying entrepreneurship and the mechanics of running small businesses. He currently works for a startup company in the Silicon Valley.

Jennifer carries a bachelors degree in Economics from UC Davis. She is exceptionally adept in all financial matters and has a strong background in accounting as well. While she has quit her day job, she occupies her time managing our online store and taking care of both of our kids.
On this page, I have compiled all of the more personal articles of MyWifeQuitHerJob.com. The posts you will find on this page discuss what was going on in our minds throughout the entire process of creating our online store and our other income sites as well.

We will constantly update this page so please check back often.