"How long would it take me to become great under you?" he asks.

"10 years," the master swordsman replies.

"I don't have that long," says the student. "I want to be good soon. What if I worked very hard and dedicated myself completely to the task?"

"Ok, 30 years," he says back.

"But that's even longer," the student says with some perplexity. "I am telling you I am in a hurry."

And so the master replies, "Precisely, students in a hurry end up taking even longer to learn what is right in front of them."
After teaching my Create A Profitable Online Store Course for several years now, the number one question I hate getting is "Steve, how soon after I start will I see life changing profits?"
Here's the thing. While this question is indeed a valid one, it's a direct indication that you don't have the right mindset to start a business that is built to last.
When your goal is to achieve profitability as soon as possible, your decisions will only reflect the short term. And short term thinking almost always results in poor choices for the future of your business.
Below are some examples of short term thinking that I've directly experienced with my readers and some of the students in my class.
Note: If you are making some of the mistakes referenced in this post, please don't be discouraged. Thinking in the long term is probably one of the hardest skills to acquire and it often involves a short term sacrifice for results that you may not see any time soon.
It often takes a leap of faith and a strong belief that what you are doing is the correct path. So don't feel bad if you're doing some of these things.
Just recognize what is happening and fix it!
Get My Free Mini Course On How To Start A Successful Ecommerce Store
If you are interested in starting an ecommerce business, I put together a comprehensive package of resources that will help you launch your own online store from complete scratch. Be sure to grab it before you leave!
Short Term Mistake #1: Not Willing To Spend Money To Make Money
Amazon is an incredibly lucrative marketplace to be selling into. But because it is so large, it can be difficult to get your products noticed by prospective customers.
So how do you gain product visibility? The best way to increase sales on Amazon is to amass as many reviews as possible for your product. In fact, here's a graph that correlates the number of reviews to sales.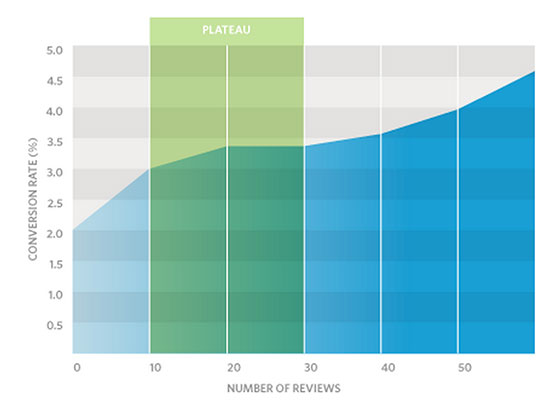 As you can see above, it's absolutely crucial to amass at least 10 reviews as soon as you can.
But the problem is that the only way to get reviews is to actually generate some sales.
This is a classic chicken and egg problem which is easily solved by giving away your products for free in return for an honest review.
What? Give away products for free? Take a loss? Isn't the whole point of selling to make money and profit?
While you may still generate a few sales with ZERO reviews, you can generate EXPONENTIALLY more sales if you have crossed a certain threshold for reviews.
Short term loss for a long term gain!
While this strategy seems intuitive, you would not believe how many people are unwilling to take an initial loss on a product.
Steve, my product cost me 20 dollars each! I can't give them away
Steve, how do I know my sales will go up with reviews?
Steve, I didn't buy enough product to give away.
If your Amazon listings aren't getting any traction at all, then you might want to take a step back and look at why.
Here are some other common examples of short term thinking
Allowing your products to go out of stock on Amazon – Items that run out of stock on Amazon lose their visibility so you must keep the warehouse full no matter what it takes even at the expense of lower profits. I once had a student who refused to pay for expedited shipping from China because she didn't want to sacrifice her margins, but then she ended up missing the entire holiday season.
Not paying for PPC advertising – Amazon ads are extremely cheap and can drastically boost your sales and search rankings. So it's in your best interests to run these ads even if you break even to increase the future visibility of your products.
Not working on your own branded website – Amazon can take away your sales at a moments notice so you better have a backup plan. In the long run, you want to be in control of your own email list and customer database.
Short Term Mistake #2: Not Investing In The Right Tools

If you've read my blog for any length of time, you probably know that email marketing represents 90% of my sales. And I pay a LOT of money every month to maintain my list.
Now today, it's very easy for me to justify the expense because I'm making money directly off of my list but in the very beginning when I first started, I was making nothing for almost 3 years.
Paying for an email marketing provider like Aweber is one of those long term expenses that may NOT generate you any money in the short term but is 100% essential in the long run.
But despite knowing this, many of my readers are content using free services or not collecting emails at all for their stores.
As part of my ecommerce course, I also recommend many tools like Long Tail Pro and Terapeak to greatly speed up the process for niche research. They are not explicitly required but will greatly save you time.
But the thought of spending money in the short term often trumps the potential that these tools can bring.
When it comes to expenses, you also have to consider your time.
Ironically, people who want to make money faster often neglect to spend money on tools that will accelerate their growth.
Short Term Mistake #3: Bad Customer Service Policies

When it comes to customer service for our ecommerce store, we model ourselves after Amazon.com.
If any customer is ever unsatisfied with their products, we always do 1 of 2 things.
We let them keep the item and give them a full refund
We send them another identical item to replace the unsatisfactory one at no expense
Sometimes the customer is COMPLETELY at fault but we take the loss in order to preserve or improve our long term reputation.
One time we had a customer who was completely disgusted at one of the personalized products that we sent her. And when she called our support number, my wife could immediately tell that it was not going to be a pleasant conversation.
So before this customer had a chance to complain further, my wife (without any hesitation) offered her a complete refund and offered to redo the personalization for her entire order.
Almost immediately, the tone of the customer changed. She turned from angry to thankful and even offered to tell her friends about the incredible customer service for our shop.
Short term, we took a decent sized loss.
Long term, we gained positive mindshare for our brand. But more importantly, we prevented this customer from complaining and bad mouthing our store to her friends. Priceless!
So whenever you are faced with an angry customer, fix the problem at your own expense. Negative mindshare might be difficult to quantify but it always has a long term effect.
My Own Personal Struggle With Long Term Thinking
This post wouldn't be realistic if I didn't reveal some of my own personal struggles with long term thinking and I have many weaknesses in this area.
One thing that I've struggled with in the past is establishing a more personal connection with my audience.
And while I blog, podcast and give webinars regularly, my personal brand often lacks that special touch which can only be achieved with face to face interaction.
I've actually known this for quite some time, but I've put off running my own conference or live event because I could not justify the cost/benefit ratio in my head.
While running a conference can potentially generate a profit, the monetary gain almost never exceeds the number of hours required to throw an event.
As a result, I've hesitated on doing a conference for over 5 years:) But next year, I'm taking the plunge!
Putting on my forward thinking cap, I've come to the conclusion that the long term benefit of connecting with you all face to face trumps everything else.
So I'm really excited to meet you all in person next year.
Click here to join me at my conference.
photo credit: EOS 650D5399 customer service assistant on phone 2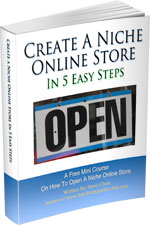 Ready To Get Serious About Starting An Online Business?
If you are really considering starting your own online business, then you have to check out my free mini course on How To Create A Niche Online Store In 5 Easy Steps.
In this 6 day mini course, I reveal the steps that my wife and I took to earn 100 thousand dollars in the span of just a year. Best of all, it's free and you'll receive weekly ecommerce tips and strategies!
Note: This post above may contain affiliate links, which means that I may receive a commission if you make a purchase when clicking a link. Please consult our privacy policy for more information.
Related Posts In Making Money
About Steve Chou

Steve Chou is a highly recognized influencer in the ecommerce space and has taught thousands of students how to effectively sell physical products online over at ProfitableOnlineStore.com. 

His blog, MyWifeQuitHerJob.com, has been featured in Forbes, Inc, The New York Times,  Entrepreneur and MSNBC.  

He's also a contributing author for BigCommerce, Klaviyo, ManyChat, Printful, Privy, CXL, Ecommerce Fuel, GlockApps, Privy, Social Media Examiner, Web Designer Depot, Sumo and other leading business publications.

In addition, he runs a popular ecommerce podcast, My Wife Quit Her Job, which is a top 25 marketing show on all of Apple Podcasts. 

To stay up to date with all of the latest ecommerce trends, Steve runs a 7 figure ecommerce store, BumblebeeLinens.com, with his wife and puts on an annual ecommerce conference called The Sellers Summit.  

Steve carries both a bachelors and a masters degree in electrical engineering from Stanford University. Despite majoring in electrical engineering, he spent a good portion of his graduate education studying entrepreneurship and the mechanics of running small businesses.