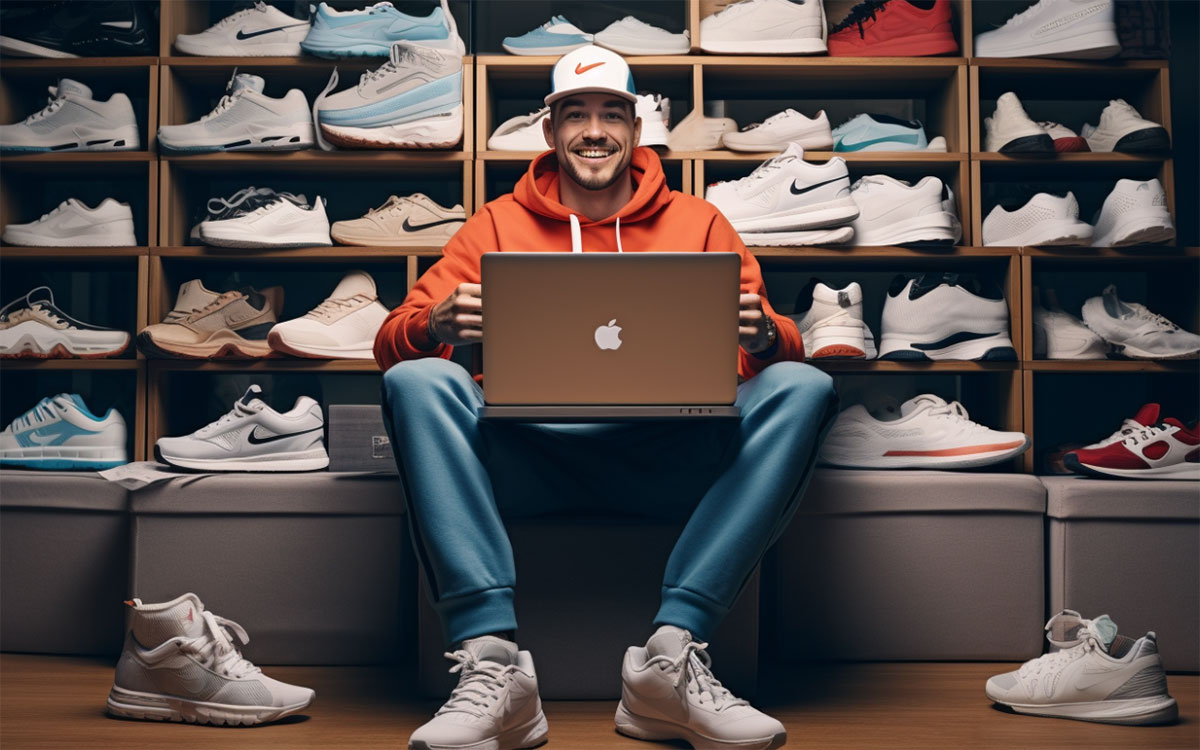 If you're a sneakerhead looking to turn your love for kicks into a profitable venture, starting a sneaker reselling business is a fantastic idea.
The process of sneaker reselling is pretty simple. You scout for both new and used sneakers with a substantial resale value, secure them at competitive prices, and then sell them at a healthy profit.
The best part is that you don't need to create anything from scratch or invest time in production. You just need to be good at finding the right sneakers and selling them at the right times.
In this post, I'll share everything you need to know about how to start a sneaker reselling business, along with tips to help you succeed.
Get My Free Mini Course On How To Start A Successful Ecommerce Store
If you are interested in starting an ecommerce business, I put together a comprehensive package of resources that will help you launch your own online store from complete scratch. Be sure to grab it before you leave!
Why Resell Sneakers?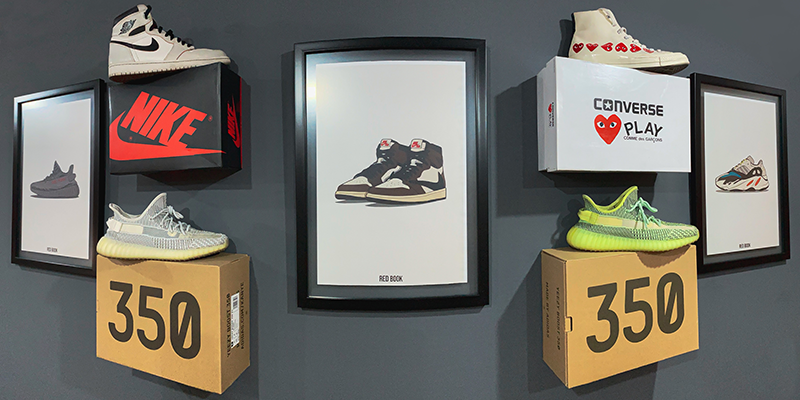 Reselling sneakers offers high margins and flexibility, making it a lucrative side hustle to manage from the comfort of your home.
Here's why starting a sneaker reselling business is a smart way to earn online:
Sneakers are popular across various demographics. People of all ages are eager to buy limited-edition sneakers, making it a profitable niche.
The global sneaker resale market is projected to hit $51.2 billion by 2023, highlighting its financial potential.
You can achieve up to 80% profit margins by sourcing reasonably priced sneakers online, locally, or from thrift stores.
You can source, list, and manage sales online without worrying about physical storefronts or extensive inventory storage.
While the sneaker industry faced some post-pandemic challenges due to supply chain disruptions and inflation, it has made a strong recovery and witnessed significant growth in market value.
How Much Does It Cost To Start A Reselling Sneaker Business?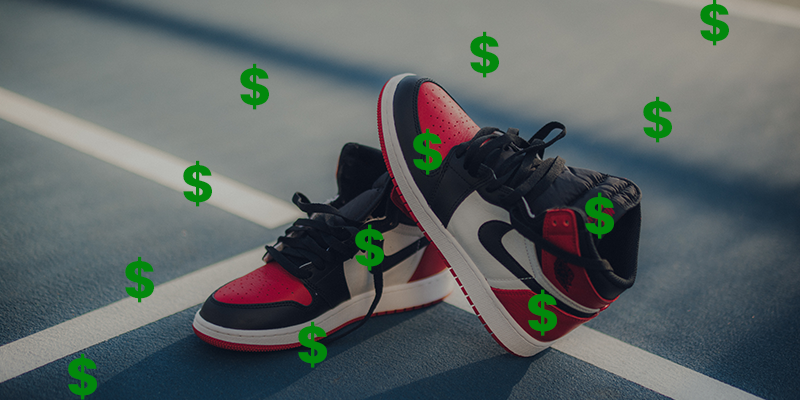 Starting a sneaker reselling business can cost between $500 to $10,000, depending on your initial inventory.
The amount you spend buying sneakers will depend on the type of sneakers, their condition (new or used), and their resale value. You can start with a budget as low as a few hundred dollars or invest thousands in high-value sneakers.
The most cost-effective approach is to use sneaker marketplaces instead of building your website. These platforms allow you to list and sell sneakers without the need for a physical store or shipping.
Most dedicated sneaker marketplaces even handle the entire transaction, including authentication and shipping to the buyer. This way, the upfront costs are minimal, and you only pay fees when you make a sale.
Should you choose a physical store, startup expenses can increase significantly, potentially reaching hundreds of thousands of dollars due to requirements such as business registration and rent.
That's why selling online is a financially sensible choice, often costing less than $1,000.
How Much Can You Make With Sneaker Reselling?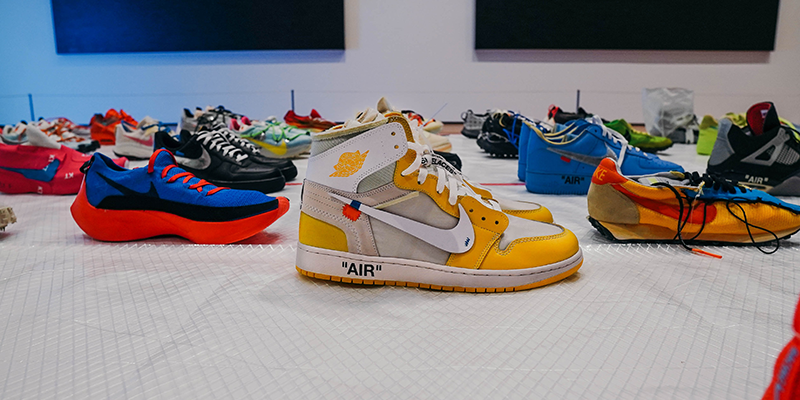 You can make a few hundred dollars to millions a year selling fresh, deadstock, and used sneakers from popular brands.
The average markup on a pair of sneakers is 30% to 50%, although some can command markups as high as 200% to 300%. This means you can profit between $200 to $300 on a $100 pair of sneakers.
The exact margin depends on factors like the rarity, demand, and condition of the sneakers. If you own brand-new limited edition sneakers with their original packaging, you can expect a few thousand dollars in profit easily.
How To Start A Reselling Sneaker Business Step By Step
Starting a sneaker reselling business involves eight main steps. You must:
Understand the sneaker reselling business
Source sneakers from reliable sources
Evaluate resale value
Authenticate sneakers
Clean the shoes
Photograph your inventory
List sneakers online
Promote your brand
Here's a step by guide on how to start a sneaker reselling business:
Step 1: Understand Sneaker Reselling Business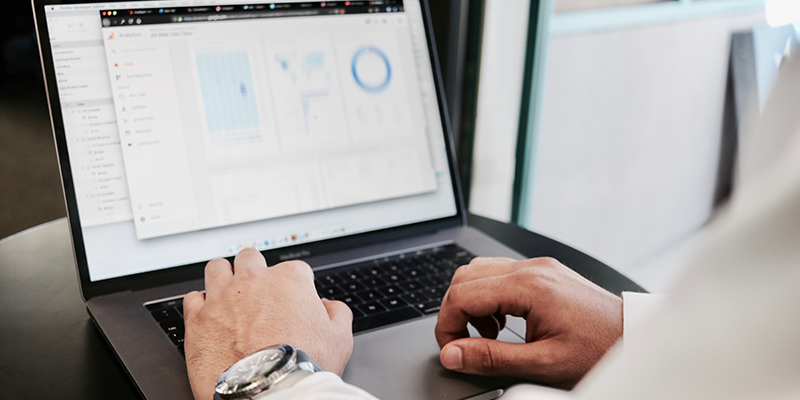 The first step in sneaker reselling is to have a solid understanding of the business because people will try to sell you fake shoes. So, you need to learn how to spot a real sneaker from a fake one.
Remember, not every sneaker is worth flipping. The main rule of successful sneaker flipping is picking the right shoes and pricing them appropriately.
The ultimate goal is to buy low, sell high, and make some cash in between.
To achieve this, you should know the market, both the retail and resell prices. Dive into sneaker culture, stay updated on the latest releases, and keep an eye on emerging trends in the industry.
Start by signing up for emails from sneaker sites like Hypebeast, Sneaker News, and Just Fresh Kicks. For connecting with like-minded enthusiasts and staying in the loop, join the Reddit community r/Sneakers.
Step 2: Buy Sneakers From Reliable Sources
You can find your sneaker merchandise from places like brand stores and Facebook groups, whether you plan to deal in brand-new sneakers exclusively or are open to reselling second-hand pairs.
First-hand Sneakers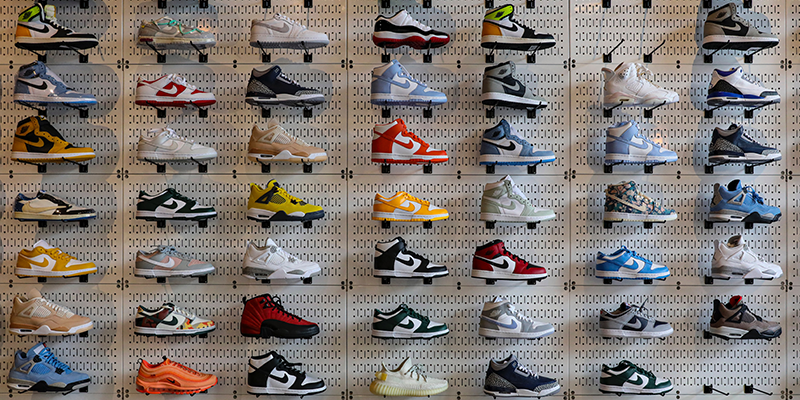 First-hand sneakers refer to buying fresh, unworn shoes directly from a retailer or an authorized dealer.
Major releases from brands like Nike and Adidas often occur through dedicated websites or apps, such as Nike's SNKRS platform and Adidas's Confirmed app.
For highly sought-after releases and hyped sneakers, your primary source will typically be an authorized retailer. This will usually involve waiting in line outside brand stores before a scheduled release, with the goal of securing multiple pairs as soon as the store opens.
However, some stores limit customers to only one pair of limited-edition releases. Plus, popular sneakers like these tend to sell out fast, and you'll typically pay the retail price, which usually falls within the $100 to $300 range.
You'll also be competing with hundreds of other buyers. Moreover, large releases are often heavily dominated by automated bots.
One strategy to navigate this issue is to establish connections with store owners who can keep you informed about upcoming release dates and assist you in acquiring sneakers at retail prices.
This approach is especially effective if you plan to become a high-volume seller rather than solely focusing on limited-edition releases.
Second-hand Sneakers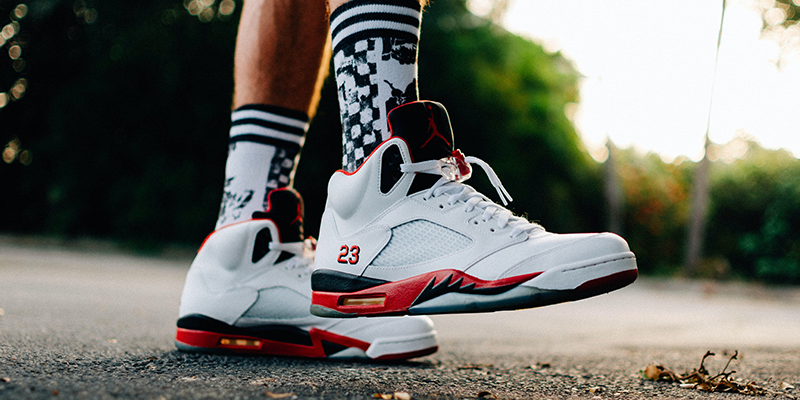 Second-hand sneakers are pre-owned sneakers that can be used or unused. Unused sneakers, with their original pricing intact, often command a high resale value.
However, if either you or the original seller has worn the sneakers, the resale price might decrease by half, unless the sneakers are a limited edition.
In fact, there exists an entire industry of shoe resellers who trade unused pairs among themselves following a release.
Here are the sources for buying pre-owned sneakers:
Thrift stores: Explore thrift stores not only in your local area but also in a broader geographical range, especially if you reside in a large city.
Resellers: If you missed a drop, your best bet is to locate the desired pair from a reseller. Be prepared for higher pricing, but the high cost can be a worthwhile investment if you believe the sneakers have long-term value.
Facebook groups: There are many sneaker reselling Facebook groups with thousands of members. You can also narrow your search by including your city in the search criteria to find groups specific to your area.
Sneaker Con: Many places have shoe conferences and trade shows where you can find resellers.
Collectors: A sneaker collector may sell some of their inventory to free up space or liquidate some of their stock. Network within the industry to come across such opportunities.
Step 3: Evaluate The Resale Value Of Sneakers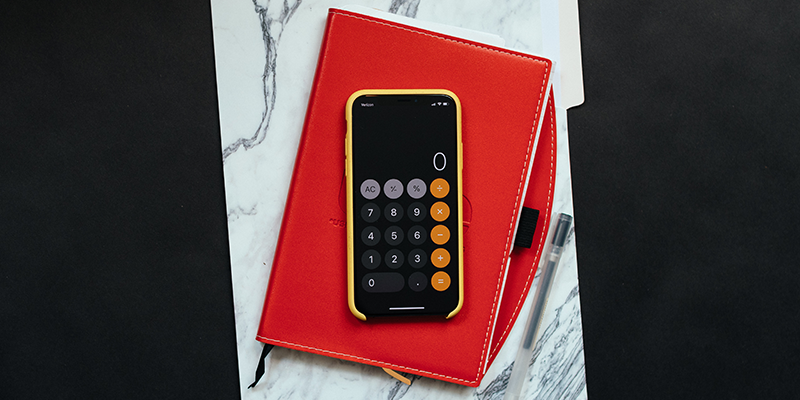 One of the best ways to assess the demand for a particular sneaker is to check StockX before its release.
StockX provides presale data for upcoming sneaker releases, allowing you to gauge the prices people are willing to pay for a pair before it officially hits the market.
If you have older sneakers, you can check their historical pricing over a 12-month period on StockX. There, you'll find other key data, such as the number of sales, average sale price, and volatility percentage below the pricing graph.
Connecting with fellow shoe resellers and collectors is another way to learn the resale value of sneakers. Experienced resellers usually have a good sense of what buyers want and can provide valuable input on whether a particular pair is worth your investment.
You should also know that certain factors can affect the resale value of sneakers. The sneaker resale market is subject to fluctuations, with prices rising and falling in response to trends, celebrity endorsements, or the general popularity of specific brands or models.
For instance, Kanye West's Yeezy sneakers enjoyed high demand and profitability until Adidas severed ties with the controversial rapper. As a result, the Yeezy resale market experienced a decline in value.
Step 4: Determine If The Shoes Are Fake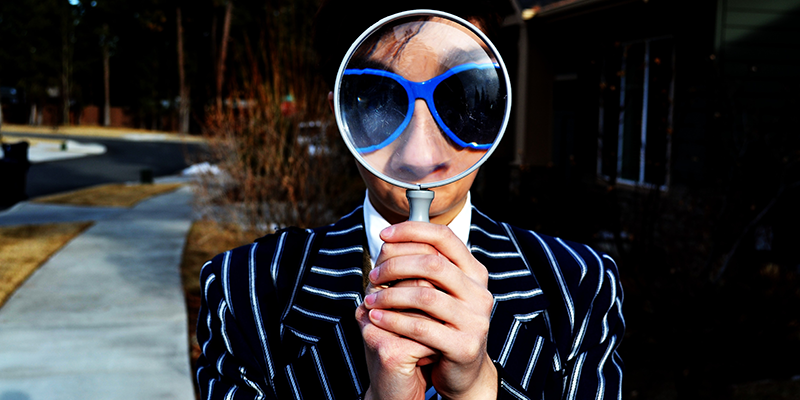 Counterfeit shoes have become increasingly sophisticated, making it challenging to distinguish them from authentic pairs.
Whether you've already made a purchase or are contemplating one, here are some tips to spot fake sneakers:
For post-purchase assessment:
Box: Genuine boxes should display accurate labeling and tagging. While box colors and prints may vary by style, fake boxes often have brighter colors.
Stitching: Crooked or uneven stitching, unfinished seams, and poor-quality embroidery on the logo are common signs of dupes.
Inside tag: Verify the Universal Product Code (UPC) using apps like GOAT or compare tags with an authentic pair. UPCs should match every shoe of the same size.
Smell: If the sneakers smell like chemicals, they are probably fake.
Weight: Authentic sneakers should feel lightweight and well-balanced. Counterfeit versions often have heavier, clunkier soles.
For online purchases:
Pricing: If the deal seems "too good to be true," it probably is.
Images: When buying online, request detailed pictures, including tagged images with written proof of ownership (e.g., date and time next to the shoes). Cross-reference these images with the official version on the brand's website.
Receipt: For new releases, engage only with sellers who provide the original store receipt as proof of purchase.
In either case, check out YouTube unboxing videos of the authentic pair you're interested in. You can closely inspect the authentic version and compare it with the pair you have or plan to buy.
Step 5: Clean The Shoes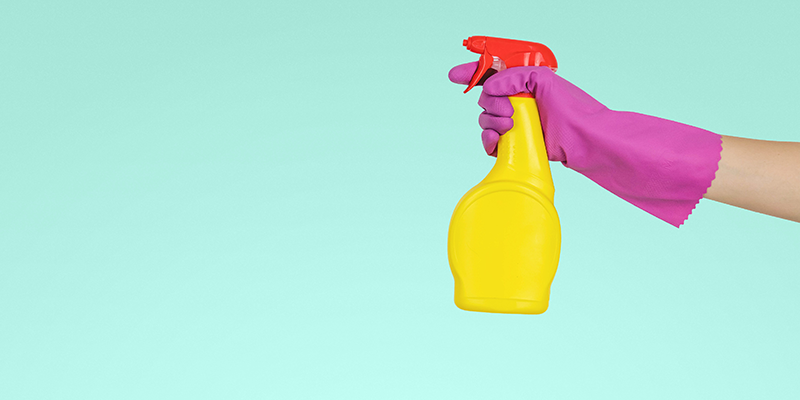 Before selling your sneakers, particularly if they are not in pristine condition, you should thoroughly clean them.
This will help you maximize the resale value, improve buyer satisfaction, and potentially increase your rating.
Focus your cleaning efforts on the entire shoe, but pay particular attention to the midsoles and outsoles, as these areas are the most visibly noticeable.
However, the cleaning process largely depends on the material of the sneakers. For example, canvas and knitted materials can be cleaned using a basic soapy water solution. But leather or suede sneakers will need specialized cleaning products.
For optimal results, you can also look into sneaker cleaning companies like Sole Fresh, Sneaky Klean, or Jason Markk.
Step 6: Photograph Your Sneakers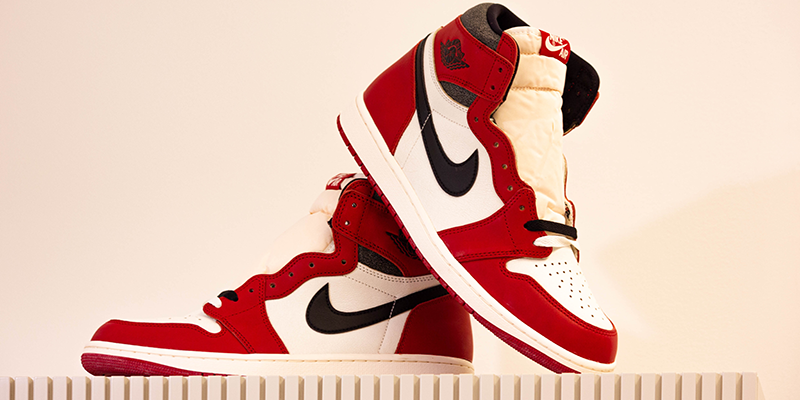 Taking product images is a crucial part of reselling, much like cleaning your sneakers.
Make sure you provide clear views of your shoes, including close-ups of unique features. Use a plain backdrop and take images from various angles.
Photography requirements may vary by platform. Here are some of the common ones:
Amazon: The main image should be in jpeg, png, tiff, or gif format with a 1600-pixel long side. The product should fill 85% of the image, and the file name should match the listing title.
StockX: You don't need to provide photos; StockX uses its own images. They only allow the resale of brand-new sneakers and inspect shoes before payment.
GOAT: Along with standard guidelines, GOAT mandates high-quality images with good lighting, clean backgrounds, and personal information displayed in the photos.
Step 7: Find Places To Sell Sneakers
The best place to sell sneakers is on an online marketplace like StockX or GOAT, your website, or social media platforms.
Here's what you need to know about each of those platforms.
Online Marketplaces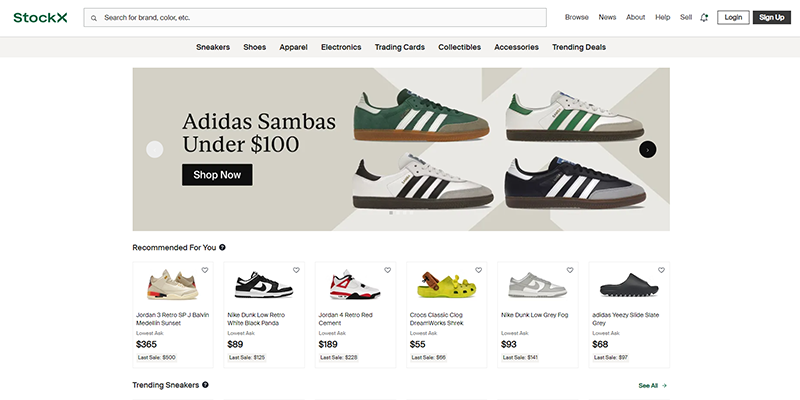 GOAT, eBay, and StockX are the most popular marketplaces to sell sneakers online. The biggest advantage of selling stickers on online marketplaces is that you get access to a global customer base of millions of people.
Typically, the selling process on most online marketplaces follows these steps:
You create a listing.
When a buyer purchases your item, you ship it directly to the online marketplace to authenticate the sneakers.
The online marketplace verifies authenticity and sends the item to the buyer.
However, you will have to pay commission fees, listing fees, higher payment processing fees, and shipping fees for their services.
Below are the fees you pay at some well-known sneaker marketplaces:
StockX: Commission starts at 10% and drops to 8% for higher sales. Additionally, there's a $4 shipping fee and a 3% payment processing fee.
eBay: Sellers without a store face an 8% commission fee, while those with a store pay 7%. Sneakers priced below $100 incur higher commission and listing fees.
GOAT: Commission starts at 9.5%, with a seller fee starting at $5, varying by location. A 2.9% payment processing fee is also applicable.
Stadium Goods: A 20% commission on items over $125, while a $25 flat rate commission applies to items under $125. A 1% payment processing fee is also charged.
Fight Club: The commission fee is 9.5%, a $5 seller fee, and a 2.9% payment processing fee.
Grailed: A 9% commission fee, in addition to PayPal processing fees.
These fees quickly add up and can reduce your profits.
Social Media Platforms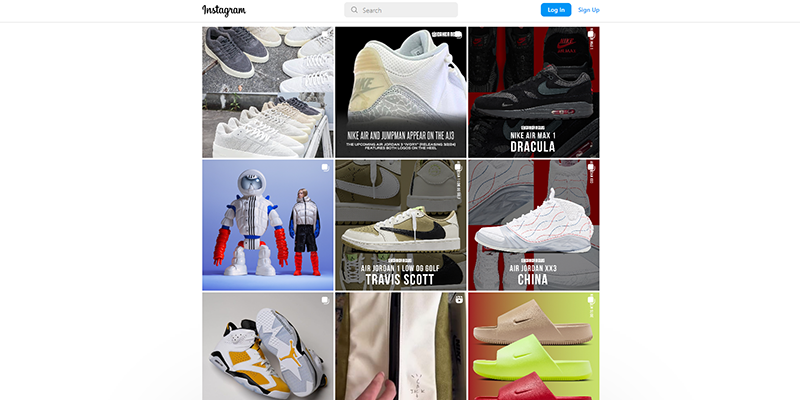 Instagram, Facebook, Reddit, and TikTok are the most popular social media platforms to sell sneakers online. These platforms offer direct access to a diverse and engaged audience.
Setting up your profiles and showcasing your sneaker collection is relatively straightforward. All it takes is high-quality, visually appealing photos of your sneakers, accompanied by engaging content with relevant keywords and hashtags.
This will help you build a following that can result in sales without extensive marketing efforts.
However, there's no regulation on social media, so every transaction is risky. Your success largely depends on your own follower base and the power of word-of-mouth promotion.
While social media has its pros and cons, here are some unique features on these platforms to kickstart your journey:
Meta has introduced the Checkout feature for US-based sellers on Facebook Marketplace and Instagram Shops. Checkout enables direct purchases on these platforms, expanding customer reach and ensuring secure payments.
Facebook, Reddit, and Discord have dedicated communities of sneakerheads where you can list your kicks.
TikTok offers three ways to sell your products: Broadcast a live stream via Live shopping, add product links for purchases using Shoppable video, and display your sneakers through a dedicated Showcase tab on your account.
Your Website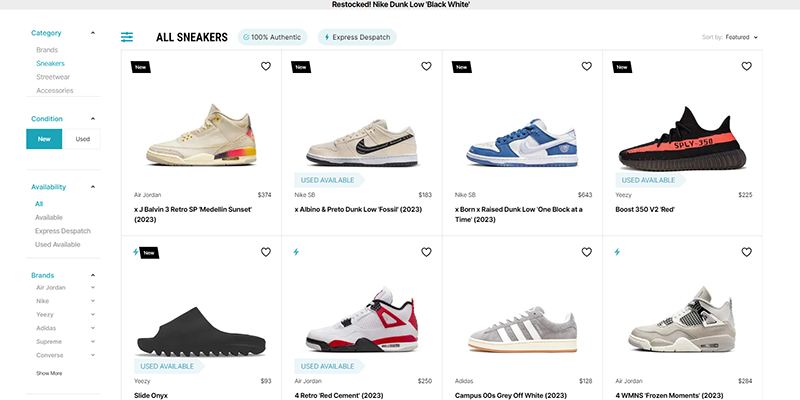 Building your own website using ecommerce platforms like Shopify or BigCommerce is a great option, especially if you have a social media following or the budget for ads.
This approach gives you complete control over the design, sales, and marketing. In addition, there are no commission and listing fees, and you get direct access to your customer base.
However, there are some downsides to selling exclusively on your website. You'll need to drive traffic to your site. Plus, there's a steeper learning curve because you have to design your own website.
If you're not sure which platform to use for your sneaker reselling business, here's what I recommend:
Start selling sneakers on StockX, eBay, and other online marketplaces to get access to a large dedicated sneakerhead customer base.
To minimize commission fees while tapping into a sizable customer base, list your sneakers on social media platforms and focus on brand-building within these spaces.
Once you build a loyal audience, build a website and slowly move away from online marketplaces.
Step 8: Market Your Brand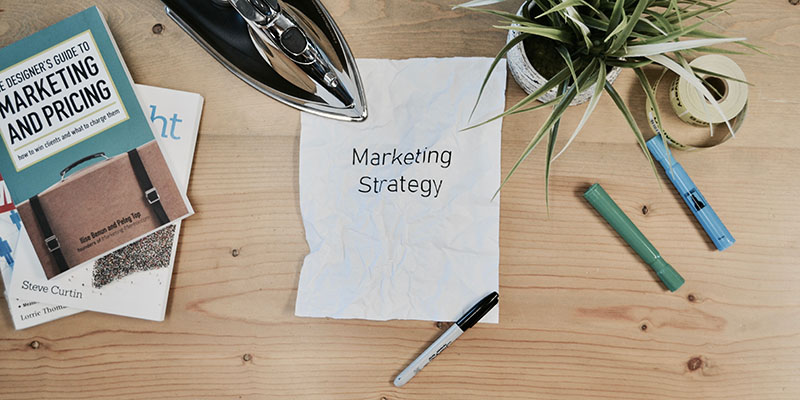 Building a brand and gaining a strong foothold in the sneaker reselling market takes time and consistent effort.
Here are some budget-friendly marketing methods to boost sales:
Social media: Use social media to generate immediate interest. Post videos showcasing your sneakers and collaborate with influencers on platforms like Instagram and TikTok.
Blogging: Blogging is a long-term strategy that takes several months to see results. Create informative content, such as sneaker cleaning guides or display your sneaker collection. For more information, take my free course on how to start a blog.
Email marketing: Build an email list by collecting addresses from interested customers. Send out newsletters, updates, and exclusive offers to keep your audience engaged and informed about your latest sneaker releases and promotions.
SEO (Search Engine Optimization): Improve your online visibility by optimizing your website for search engines. Learn about SEO and keyword strategies from available free guides and videos. Apply these strategies to optimize your product pages, meta descriptions, and website.
Which Are The Most Most Popular Expensive Shoes To Resell?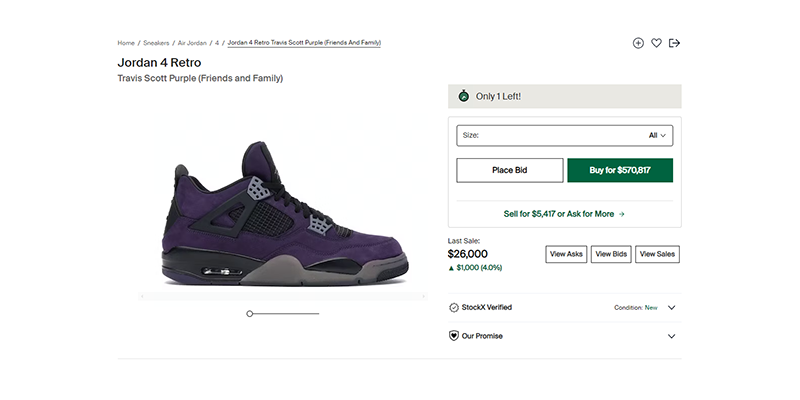 Nike SB Dunk Low Paris Bernard Buffet, Apple Inc. Omega Sports Apple Computer Sneakers, and Nike Air Jordan 4 Travis Scott Purple Friends and Family are some of the most popular expensive shoes to resell in 2023.
Here are some other sneakers that are expensive to resell.
Nike Dunk High Wu Tang
Nike Air Jordan 4 Retro Manila
Nike Air Force 1 Low Lux Alligator & Case
Nike SB Dunk Low Paris Bernard Buffet
Apple Inc. Omega Sports Apple Computer Sneakers
Nike Air Jordan 4 Travis Scott Purple Friends and Family
Nike MAG Back to the Future
Nike SB Dunk Low Heineken
How Do Sneaker Resellers Get So Many Shoes?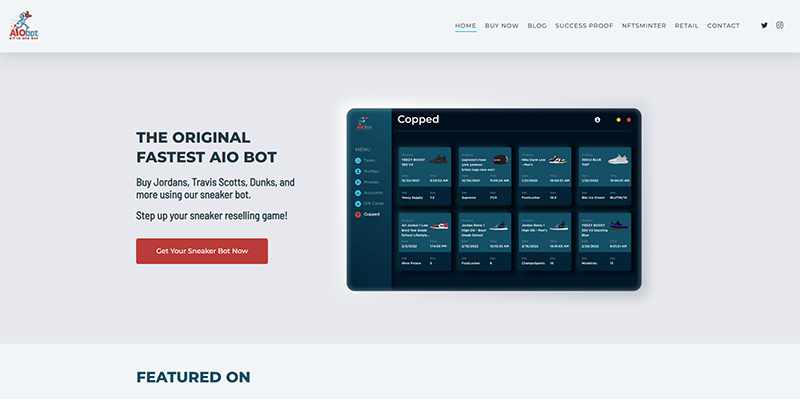 Sneaker resellers often use sneaker bots like AIO Bot and NikeShoeBot to acquire popular shoes quickly.
These bots automate finding and purchasing limited-stock items at incredibly fast speeds, taking as little as 0.2 seconds to complete a transaction.
There are front-end bots, browser extensions that mimic regular customer actions but are faster, and backend bots that work beyond a website's surface, though they are pricier, sometimes ten times more expensive.
You can acquire these bots through exclusive Facebook and Discord communities, as well as dedicated websites that provide insights, software, and reselling strategies. Typically, these bots come with a monthly subscription fee averaging around $50 or an annual fee of $299.
Another resource for resellers is "cook groups", consisting of sneaker and reselling experts who provide crucial information and support.
Cook groups continuously monitor sites, alerting members to real-time site changes or activity. These groups often focus on specific locations and charge a monthly subscription fee ranging from $25 to $50.
How To Decide When To Resell Sneakers?
You should consider factors like new retro releases, restocks, sneaker lifespan, and value peaks to decide when to resell sneakers.
New retro versions: Keep an eye on sneaker styles that follow cyclical patterns, temporarily leaving the market and making a comeback either after five years or to coincide with specific milestone anniversaries. For example, the Air Jordan model during its 23rd anniversary year.
Anticipate restocks: Sell before restocks or general releases to avoid price drops caused by increased availability.
Manage inventory: Unload sneakers that aren't appreciating in value to prevent further depreciation and make room for more valuable additions.
Sneaker lifespan: Recognize when sneakers are nearing the end of their wearable lifespan to avoid selling unwearable pairs.
Monitor value peaks: Stay alert to sports and pop culture events that can drive up demand and resale value, such as Kobe Bryant's legacy.
Tips For Sneaker Reselling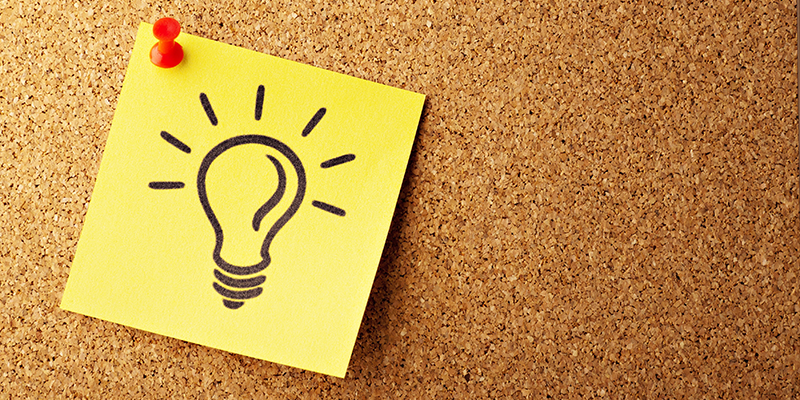 Tip #1: Start Small If You're On A Tight Budget
Starting small in sneaker reselling, especially with limited funds, will help you minimize risk, gain experience, and effectively manage your cash flow.
For example, with a $500 budget, you can begin with popular, lower-priced sneakers from brands like Nike and Adidas. If you buy five pairs and sell them for an average of $150 each, you make a $50 profit per pair, resulting in a $250 total profit.
With this profit, you can reinvest in more sneakers, gradually expanding your inventory and gaining experience.
However, always look for a sought-after pair of sneakers that can fetch three to five times the retail price. To access these, you may need to participate in raffles or camp out, given the fierce competition.
Tip #2: Choose The Right Platform
If you lack a substantial follower count on social media, reselling apps like StockX and GOAT offer a straightforward way to showcase your products and connect with potential buyers.
On the other hand, if your focus is on local sales, platforms like Craigslist or Letgo can be more suitable.
Tip #3: Keep The Original Packaging
When reselling sneakers, keeping the original box, dust bag, tags, and receipt can significantly increase their value.
For example, the receipt proves the authenticity of the sneakers, which gives buyers confidence that they are purchasing genuine products.
Moreover, even if you've worn the sneakers, having the original box, tag, or dust bag can still significantly boost their resale price. In fact, previously worn sneakers with these collateral items tend to sell for approximately 34% more on average compared to those without.
Tip #4: Communicate With PayPal Customer Care
It's important to keep a few things in mind when dealing with PayPal:
Returns and disputes: While PayPal offers buyer protection, it's not foolproof, especially in disputes involving counterfeit items. Do your research and learn to identify dupes before purchasing them online.
Notification: Notify PayPal in advance if you expect a surge in transactions, especially larger ones. Sudden, significant activity in your account can trigger suspicion.
Business account upgrade: If your sneaker reselling business is growing, upgrade to a PayPal Business account. While it may require additional documentation and verification, it's a safer option for conducting high-value transactions.
Pros Of Sneaker Reselling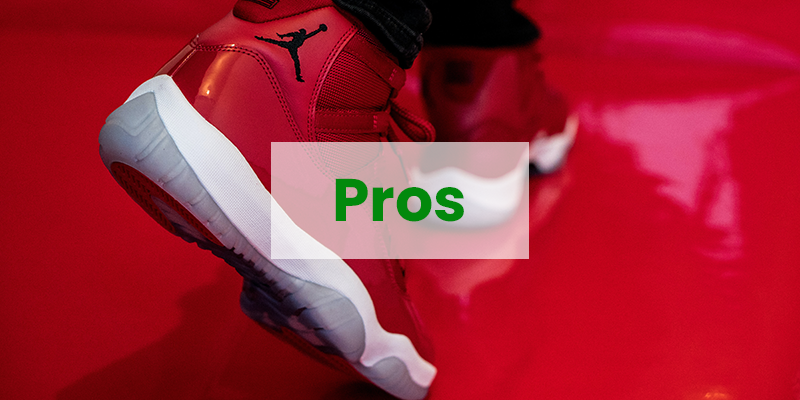 Reselling sneakers offers financial potential, flexibility, entrepreneurial prospects, market insights, and skill development, making it an attractive niche for those interested in the sneaker industry.
Money-making potential: Finding rare and limited sneakers on the secondary market and reselling them at a higher price can make you a lot of money.
High in demand: The sneaker resale market has a constant and often growing demand for sought-after releases, making it a potentially profitable niche.
Flexible work: Sneaker reselling offers flexibility in terms of working hours and locations, often allowing for remote and part-time work.
Market knowledge: You gain valuable insights into market trends, demand dynamics, and brand collaborations.
Skill development: Reselling sneakers can enhance skills in negotiation, marketing, and customer service.
Cons Of Sneaker Reselling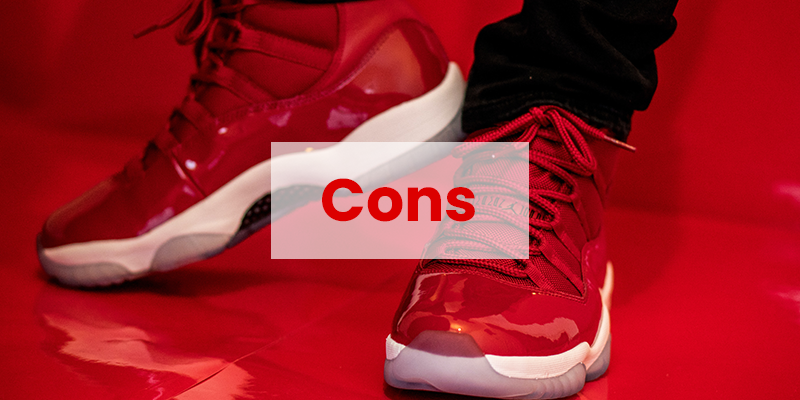 Navigating sneaker competition, authentication challenges, changing trends, high initial investments, and prolonged sales cycles are significant challenges for sneaker resellers.
Dupe concerns: Ensuring the authenticity of sneakers can be challenging, and counterfeit items can damage your reputation as a reseller.
Changing trends: Sneaker trends can shift rapidly, causing the value of certain sneakers to decline quickly.
High initial investment: Buying in-demand sneakers often requires a significant upfront investment, tying up capital.
Time-consuming: Reselling sneakers can be time-consuming, involving research, waiting in lines, and dealing with customer inquiries and shipping logistics.
Longer sales process: Resellers may need to hold onto their inventory for an extended period to sell at the optimal time for maximum profit, leading to a longer sales cycle.
Is Reselling Sneakers Worth It?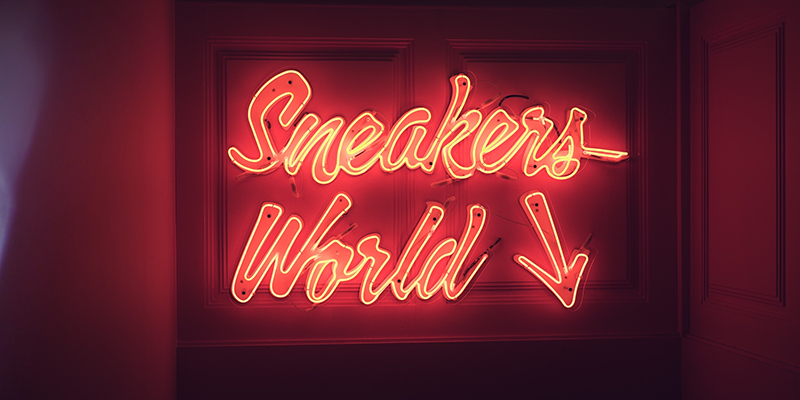 Starting a sneaker reselling business is 100% worth it, especially if you're passionate about sneakers and ready to put in the time and effort.
However, the startup costs can be high based on the type of sneakers you choose to resell. While rare kicks offer higher profit margins, starting with more regular sneakers can be a solid beginning.
In addition, be prepared to hold onto your inventory for several months to maximize profit.
To succeed, build a network within the sneaker community, as valuable deals often surface in exclusive circles.
Ultimately, the key to running a successful sneaker reselling business is strategic purchasing and selling. Good luck!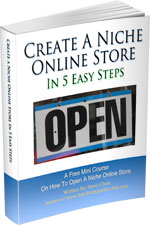 Ready To Get Serious About Starting An Online Business?
If you are really considering starting your own online business, then you have to check out my free mini course on How To Create A Niche Online Store In 5 Easy Steps.
In this 6 day mini course, I reveal the steps that my wife and I took to earn 100 thousand dollars in the span of just a year. Best of all, it's free and you'll receive weekly ecommerce tips and strategies!
Note: This post above may contain affiliate links, which means that I may receive a commission if you make a purchase when clicking a link. Please consult our privacy policy for more information.
Related Posts In Making Money
About Steve Chou

Steve Chou is a highly recognized influencer in the ecommerce space and has taught thousands of students how to effectively sell physical products online over at ProfitableOnlineStore.com. 

His blog, MyWifeQuitHerJob.com, has been featured in Forbes, Inc, The New York Times,  Entrepreneur and MSNBC.  

He's also a contributing author for BigCommerce, Klaviyo, ManyChat, Printful, Privy, CXL, Ecommerce Fuel, GlockApps, Privy, Social Media Examiner, Web Designer Depot, Sumo and other leading business publications.

In addition, he runs a popular ecommerce podcast, My Wife Quit Her Job, which is a top 25 marketing show on all of Apple Podcasts. 

To stay up to date with all of the latest ecommerce trends, Steve runs a 7 figure ecommerce store, BumblebeeLinens.com, with his wife and puts on an annual ecommerce conference called The Sellers Summit.  

Steve carries both a bachelors and a masters degree in electrical engineering from Stanford University. Despite majoring in electrical engineering, he spent a good portion of his graduate education studying entrepreneurship and the mechanics of running small businesses.