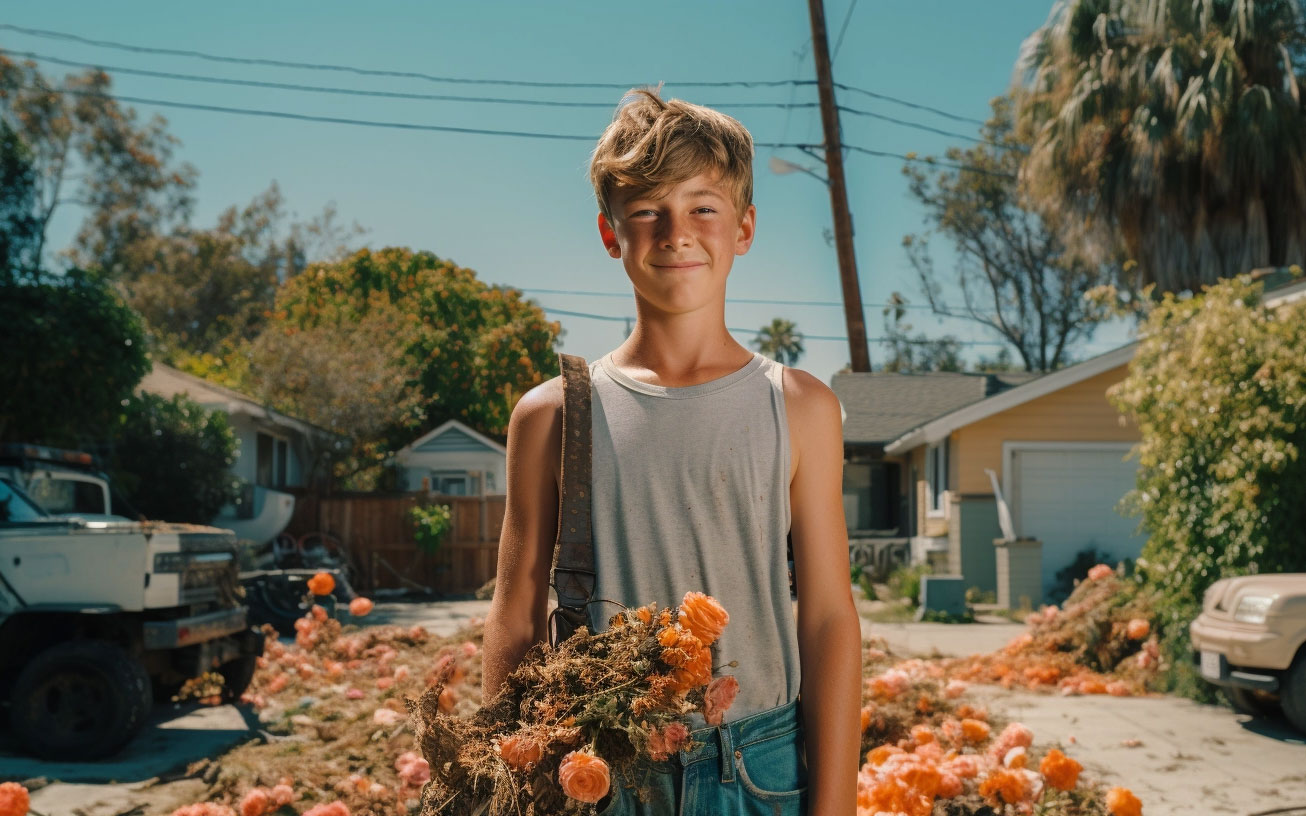 Making money as a 14 year old comes with opportunities and challenges. At this age, you are old enough to take on responsibilities and earn your own cash, but you're still young enough that there are legal work restrictions to consider.
In this guide, I offer practical advice and ideas on how to make money as a 14 year old.
Whether you are looking to save for something special, contribute to household expenses, or just want a little financial freedom, here are some ways to get started.
Get My Free Mini Course On How To Start A Successful Ecommerce Store
If you are interested in starting an ecommerce business, I put together a comprehensive package of resources that will help you launch your own online store from complete scratch. Be sure to grab it before you leave!
Can A 14 Year Old Legally Work?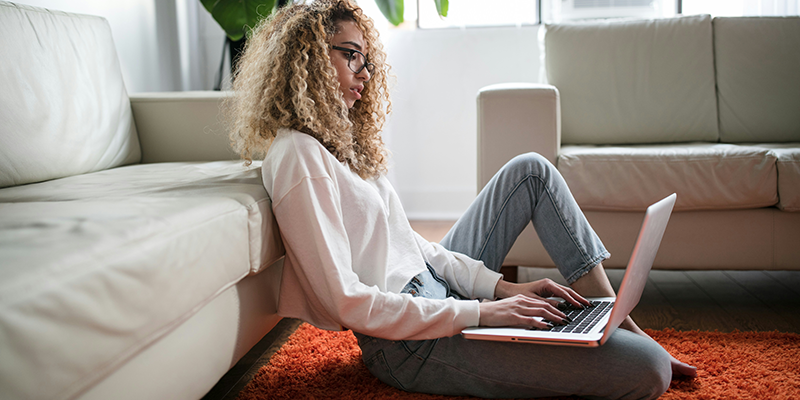 A 14 year old can work for most non-manufacturing and non-hazardous jobs, with restrictions on working hours.
According to the Department Of Labor, 14 year olds are allowed to do the following jobs:
Most retail jobs like stocking, sales, and cashier duties
Artistic or intellectual work like computer programming, tutoring, and singing
Delivery roles via foot, bicycle, and public transit
Clean-up and gardening tasks that don't require power-driven tools
Basic mechanical tasks like washing cars or changing oil
Loading or unloading items with tools like rakes or hand-held clippers
Supermarket roles away from freezers or meat coolers, including vegetable cleaning, labeling, weighing, and stocking
Safe kitchen tasks like dishwashing, cleaning equipment, reheating food, and limited cooking
Specific duties in sawmills and wood shops
However, federal laws prohibit 14 year olds from working with power-driven machinery (excluding office machines), ladders, baking equipment, door-to-door sales, mining, or any of the following hazardous occupations.
Moreover, the federal wage guidelines allow employers to pay employees under 20 years old $4.25 per hour for their first 90 days, compared to the minimum wage of $7.25 per hour.
10 Offline Ways To Make Money As A 14 Year Old
A 14 year old can make money offline by doing yard work, car washing, pet care, and various part-time jobs such as grocery store or restaurant work, and being a social media influencer or personal assistant.
Golf Caddy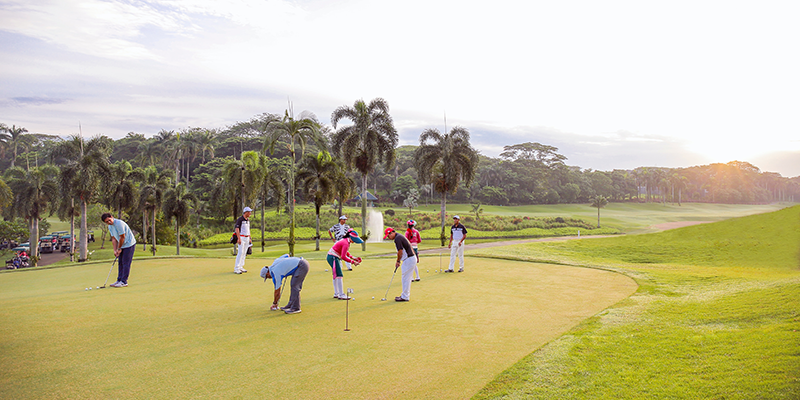 A golf caddy carries a golfer's bag, provides clubs, offers advice on shots, and navigates the course.
It's a physically active job, making it a good choice for those who want to stay active while working.
Local country clubs often hire junior caddies starting at age 14. You can earn around $100 for carrying two bags during an 18-hole round, which typically takes about four hours, resulting in an hourly wage of $20 to $25.
However, a caddy's real earnings come from tips. Dress well, be polite, and be proactive, and you can easily double your pay.
Car Washing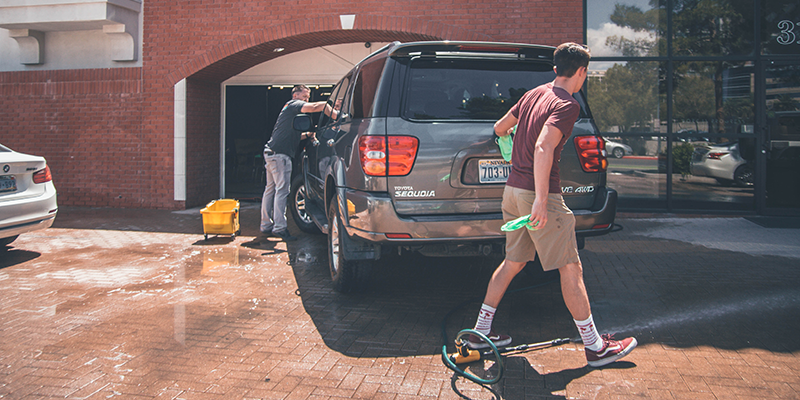 Car washing is a service focused on removing dirt from the exterior and interior of vehicles to maintain their appearance and condition.
Like yard work, car washing is physically demanding and pays around $10 to $15 an hour.
You could also offer car detailing services, which involve extensive cleaning and paint restoration. This can increase your earnings to around $25 to $35 per car.
Start by offering free services to friends and neighbors to get hands-on experience. To attract clients, take before-and-after pictures and share these transformations on social media or a Google My Business page.
Pet Walking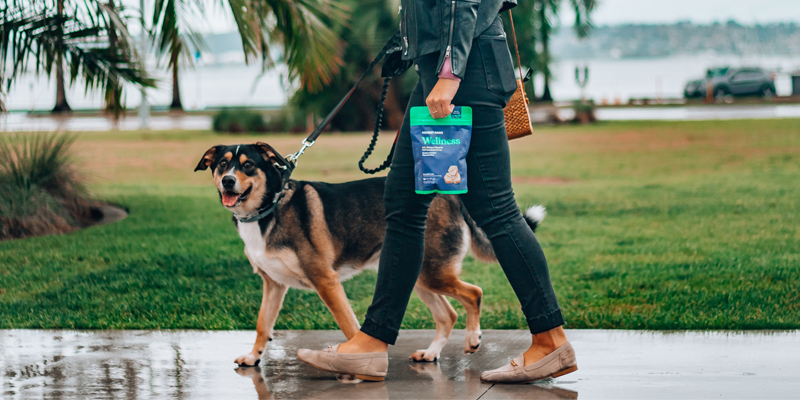 Pet walking is taking pets, typically dogs, on walks for exercise and bathroom breaks.
If you're a 14 year old who loves animals, pet walking can be a fun job that allows you to earn money while staying active.
The best part about dog walking is the flexibility it offers. You can arrange walks around your school hours, either an hour before or after, to match pets' needs for timely bathroom breaks.
While most pet care companies like Wag and Rover have an age requirement of 18, you might find local pet walking services that hire younger workers. Alternatively, you can directly approach pet owners in dog parks.
In addition, you could also start your own poop removal or pet-sitting business to expand your services in the pet care domain.
Babysitting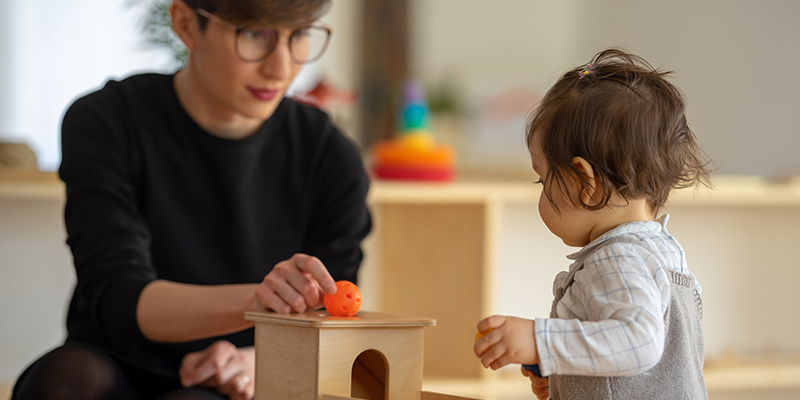 Babysitting involves caring for and ensuring the safety of children in the absence of their parents or guardians.
There is a consistent demand for babysitters, as parents often have work commitments that take them away from home, making a dependable babysitter highly valuable.
This job doesn't require special skills, so if you have experience caring for younger siblings or are responsible and nurturing, you're the perfect fit for this role.
Personal Assistant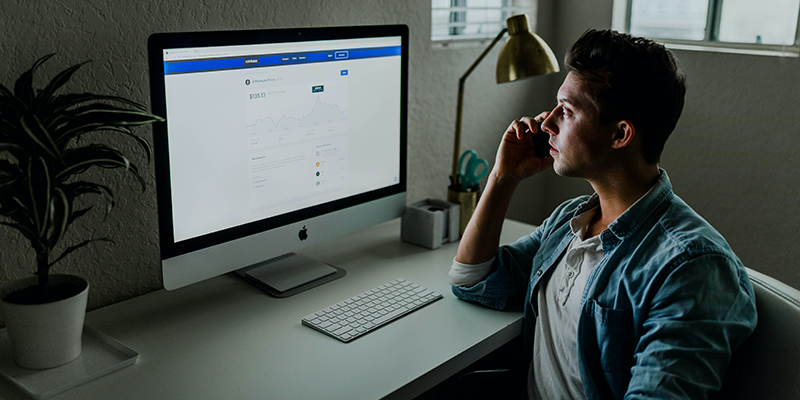 A personal assistant is a professional who helps manage daily tasks, schedules, communications, and other administrative duties for an individual.
You could be a personal assistant for your parents or assist local business owners with administrative tasks during weekends or summer breaks.
This role is ideal for those who like helping others and enjoy working in an office. On average, 14 year old personal assistants can expect to earn around $16 per hour.
Yard Work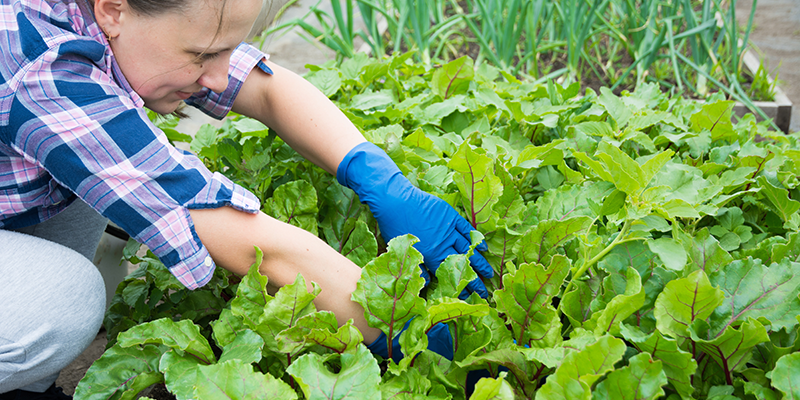 Yard work involves maintaining and improving outdoor spaces, including mowing, trimming, and planting.
This active and engaging job is best suited for those who enjoy outdoor labor and don't mind getting their hands dirty.
You can find yard work jobs by asking your neighbors or exploring local and online job listings from landscaping firms.
After successfully completing a task, propose setting up a regular, weekly, or monthly schedule for repeat business.
Grocery Store Worker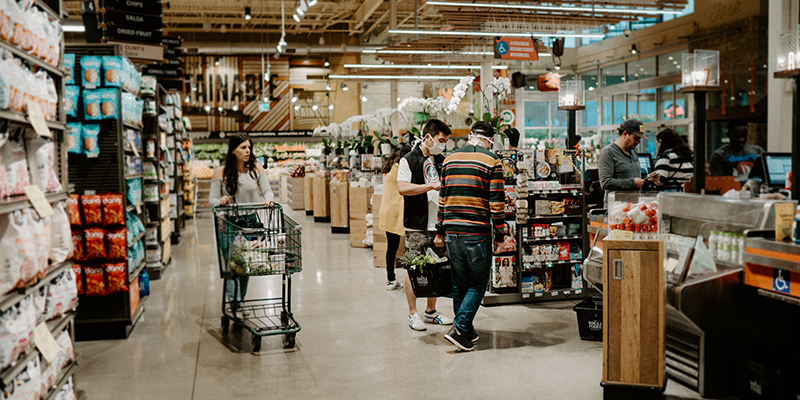 A grocery store worker is responsible for various customer service and stock maintenance tasks in a supermarket, including organizing shelves, assisting shoppers, and handling check-out procedures.
Grocery stores are open to hiring teens as young as 14 for positions like baggers, cashiers, and department-specific roles.
You can approach your local grocery store in your area directly for a job. While many stores, such as Aldi and Kroger, typically hire individuals aged 16 and older, chains like Publix are open to hiring 14 year olds.
Restaurant Worker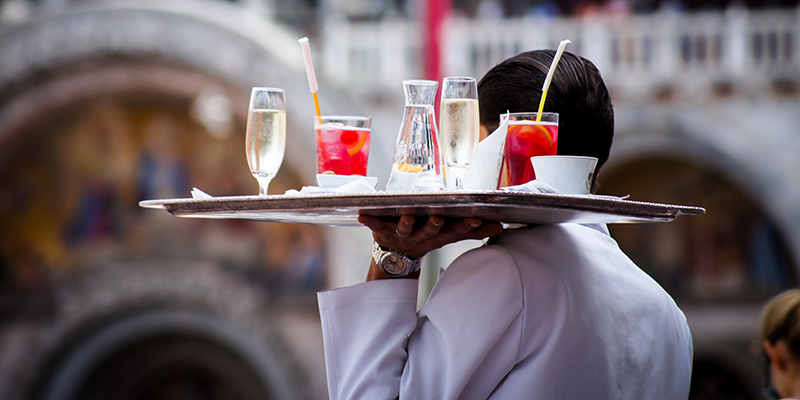 A restaurant worker does various tasks such as serving, cooking, cleaning, or assisting in the kitchen to ensure a great dining experience.
However, child labor laws limit the roles available to 14 year olds in restaurants. They can work in positions involving food service, cashier duties, cleaning tasks, and hosting.
To land a job in this industry, focus on improving your communication skills and presenting a well-groomed appearance.
Movie Theater Attendant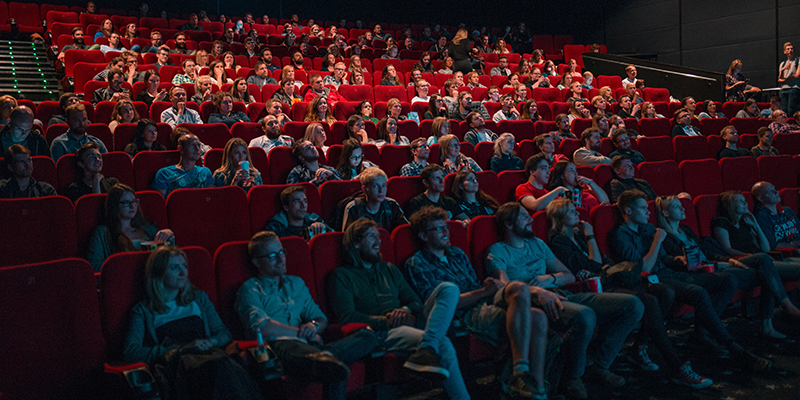 A movie theater attendant is responsible for helping patrons, selling tickets, keeping the theater clean, and ensuring a great movie-watching experience.
This job is attractive to teens because it often comes with perks like free or discounted movie snacks and admission to films.
The pay for this role varies by location but typically falls between $10 and $12 per hour.
Tutor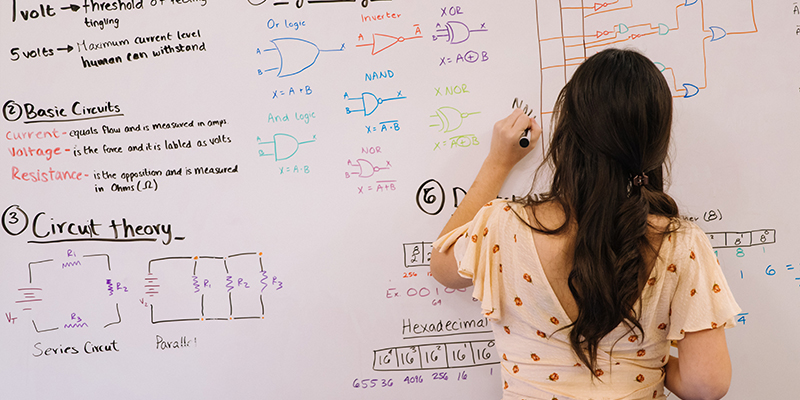 A tutor provides personalized academic support to improve understanding and performance in specific subject areas.
It can be a rewarding and well-paying job if you excel in a particular subject or have academic achievements.
There are in-person and online jobs available. However, it's best to gain experience by offering tutoring services to younger siblings, their friends, or other children within your community.
Tutoring pay varies based on the subject, location, and session duration. Starting pay is around $15 per hour, potentially increasing to $50 for group sessions.
6 Online Ways To Make Money As A 14 Year Old
A 14 year old can make money online by being a proofreader, virtual assistant, social media influencer, YouTuber, Etsy seller, or entrepreneur.
Proofreader
A proofreader reviews and corrects written content to ensure accuracy, consistency, and proper grammar and punctuation.
For 14 year olds with a strong command of the English language, proofreading can be a lucrative side hustle.
As a proofreader, you will edit articles, blogs, and website copy, mainly for small businesses and bloggers.
While you can find jobs online, most freelancing platforms require you to be 18 or above to sign up.
To start, approach local content marketing agencies or help students with their applications and essays.
Virtual Assistant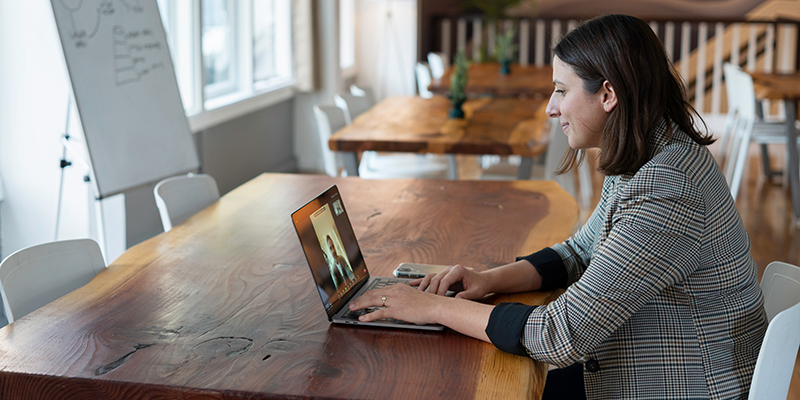 A virtual assistant is a remote worker who provides administrative support and services to businesses, entrepreneurs, or individuals.
As a VA, you will manage emails, schedule appointments, social media, and customer support from the comfort of your home.
The required skill set can vary by industry. For example, a social media VA works on content creation, scheduling, audience engagement, and channel promotion.
The best part is that many of these skills can be acquired on the job, even if you're starting with a limited skill set. You just need to be reliable and proactive in tackling assigned tasks.
Look at your strengths or the industry you want to explore. If you want to be a fashion designer, apply to work with local clothing ecommerce stores.
Social Media Influencer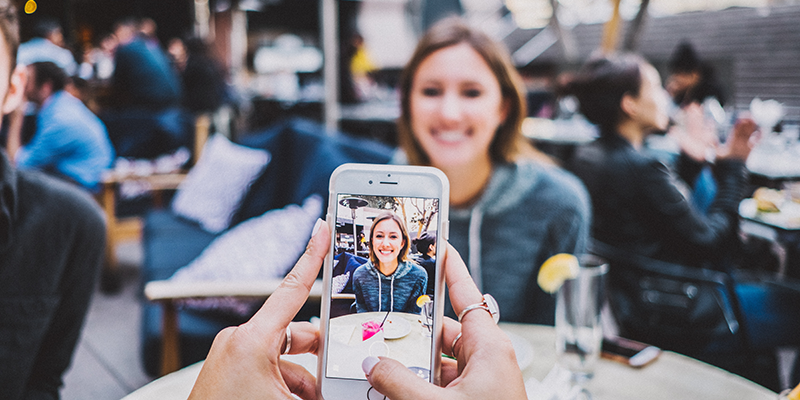 A social media influencer is someone who uses their online following to impact their audience's opinions, behaviors, or purchasing decisions, typically in exchange for payment or promotional products.
Many teenagers today manage to pull in a considerable income by endorsing products as social media influencers.
To succeed on social media, connect with your niche audience and share content that genuinely resonates with them. You must also maintain a steady and frequent posting schedule for the algorithm to promote you.
Once you hit the 10,000 followers mark, you can earn anywhere from $25 to $500 for each sponsored post you share.
YouTuber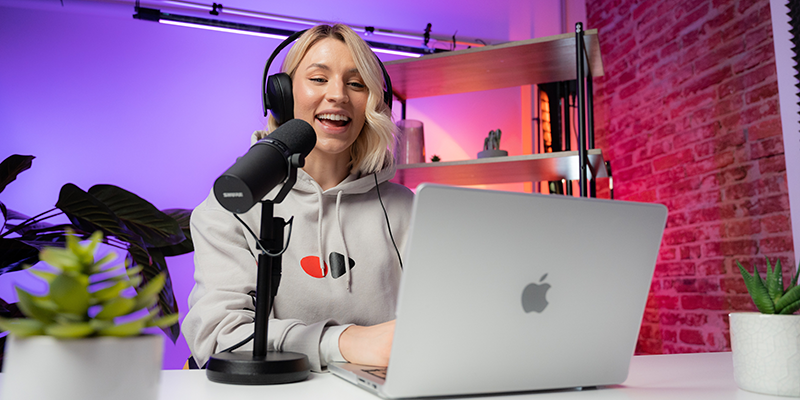 A YouTuber creates and publishes content on the YouTube platform, covering various topics for entertaining, educating, or engaging an online audience.
You can generate income by monetizing your videos through the YouTube Partner Program, sponsored videos, affiliate marketing, selling merchandise, and receiving donations from viewers via platforms like Patreon.
Similar to becoming a social media influencer, establishing a presence on YouTube requires identifying your target audience and niche, as well as committing to a regular upload schedule.
Etsy Seller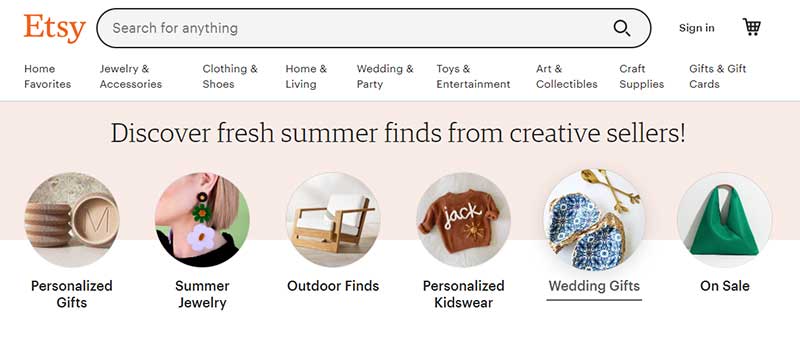 Etsy is an online marketplace for handmade and vintage goods.
If you're a creative 14 year old, you can sell crafts like candles, soaps, and jewelry on Etsy. However, you'll need to involve your parents in the selling process, as Etsy is only open to individuals aged 18 and above.
Success on Etsy starts with selecting a niche with profit potential and finding your target audience. For example, you can sell trendy handmade chokers, friendship bracelets, and other accessories to teens.
Once you grow your customer base, you can build your own website to avoid paying huge commissions to Etsy.
To give you an example, my 14 year old daughter successfully launched her bead and resin jewelry business, which you can check out at ReenaBee.com!
Graphic Design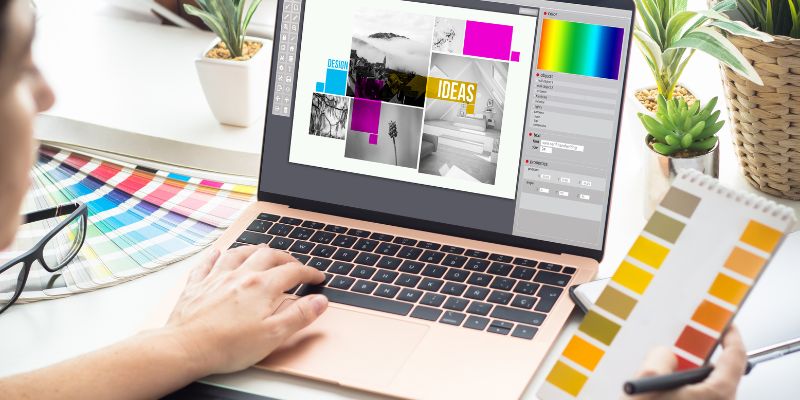 Graphic design involves the creation of visual content for other businesses.
If you have a knack for creativity or artistry, you should consider producing graphic designs for clientele or monetizing your artwork on various merchandise.
Individuals aged 18 and above can explore platforms such as Fiverr and Upwork to connect with potential clients so as a 14 year old, you'll probably need the help of your parents.
You can also engage with community businesses, present a portfolio, and discuss potential jobs or freelance opportunities.
In addition, you can use print on demand services like Redbubble and Society6 to sell custom designed products. These platforms allow designers to upload their creations, set retail prices, and sell online.
When a consumer purchases a product with your design from their sites, these companies take care of the printing and delivery to the buyer.
Every sale makes you a profit with profit margins ranging between 8% to 15%.
5 Online Jobs Teens Should Avoid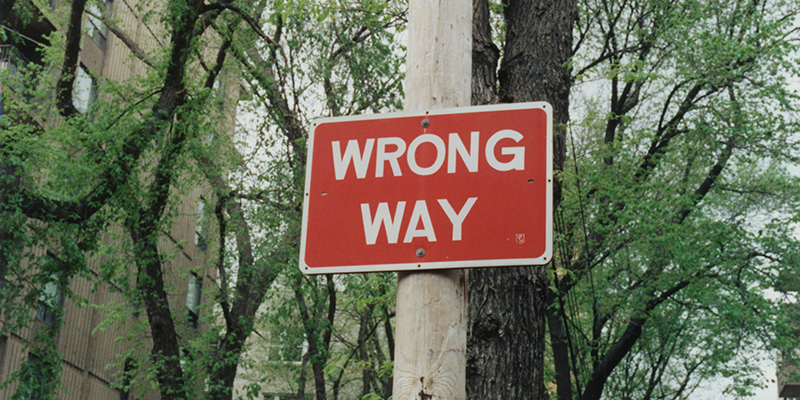 Teens should avoid online jobs that require an upfront investment, demand excessive personal information and offer poor returns.
Avoid pay-to-start jobs: Never engage in jobs that demand upfront payments or involve handling financial transactions on behalf of others. A common scam is being asked by your employer to deposit a cheque to your account and then send them back a small portion of it.
Jobs that require personal information: Only share personal details when absolutely necessary and with verified employers. Be wary of providing sensitive data like your social security number during the application process.
Jobs that offer poor returns: Be skeptical of online opportunities that promise easy money for minimal effort, such as paid survey sites. While there are legitimate sites out there, many are not worth the time investment, providing compensation that falls below minimum wage standards.
Jobs that seem too good to be true: If a job offer sounds too good to be true, it likely is. Maintain a critical mindset and thoroughly research every opportunity.
Jobs that pressure you to make quick decisions: Beware of employers who push you to accept a job offer immediately or make fast decisions without giving you ample time to consider the opportunity and conduct your own research.
How To Make Money As A 14 Year Old By Selling Your Own Products?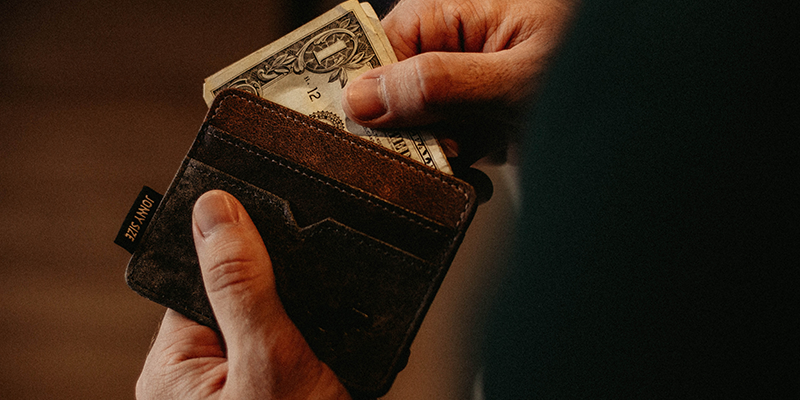 Because of school and other commitments, the best way for a 14 year old to make money is to sell digital products and create multiple passive income streams.
Passive income is money earned with minimal active involvement, often generated from investments or recurring revenue streams.
Initially, you'll need to put in some work to set up your passive income stream. As you start earning, you'll need to do very little to maintain it and keep the money coming in.
Here are some passive income ideas for a 14 year old:
Self-publish a book on Amazon: Use Amazon's Kindle Direct Publishing to publish digital books, earning around 70% royalties.
Create an online course: You don't necessarily need to be an expert; you just need to know enough about a subject and have a passion for teaching others. For example, if you're good at making personalized stickers, you could create a course teaching other teens how to make and sell them.
Sell digital printables: If you're skilled with Canva, you can create and sell printable items like calendars, goal-setting worksheets, and study schedules on Etsy.
Licensing music: If you can create catchy five to 15-second music clips, license your music on short-form video platforms like YouTube Shorts, TikTok, and Twitch.
For more ideas, I've created a list of business ideas just for teens in my guide "27 Business Ideas For Teens – How To Make Money As A Teenager," where you'll find tips on getting started and the tools you'll need for success.
How Can A Teenager Make $1,000?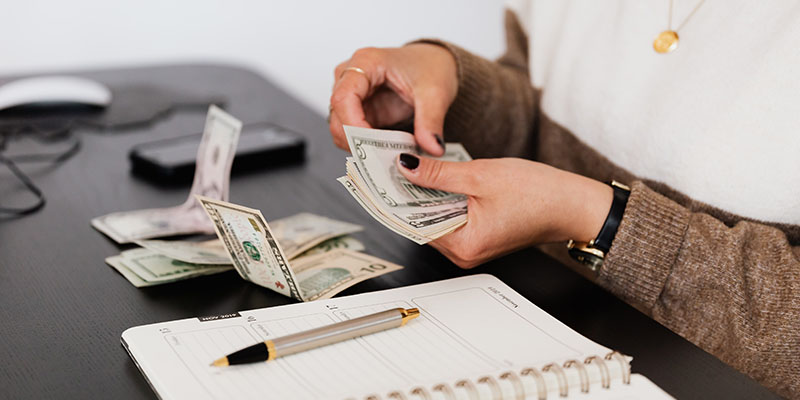 A teenager can earn $1,000 through a side hustle, a part-time job that offers tips, or by starting their own business. The specific method depends on their skills, interests, and available opportunities.
Part-time jobs like golf caddying or tutoring can help you reach this goal at the expense of time and manual labor.
Business ideas like becoming a social media influencer, running a YouTube channel, or selling on Etsy have the potential for higher earnings but require more time to become profitable.
Final Word On How To Make Money As A 14 Year Old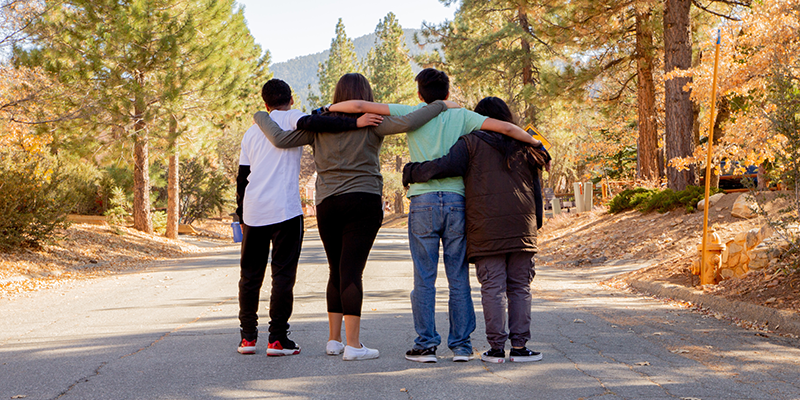 When you're looking to make money as a 14 year old, choose work that allows you to balance school and personal life.
Start by making a list of your interests and strengths. For example, if you enjoy socializing, you can be a movie theater attendant, golf caddy, or restaurant worker.
On the other hand, if you're a homebody, options like babysitting, proofreading, or tutoring might suit you better.
The key is to find a balance that lets you earn money while still focusing on your education and enjoying your teenage years. So, take your time to explore your options and lay the foundation for a successful future today!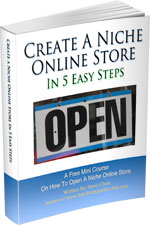 Ready To Get Serious About Starting An Online Business?
If you are really considering starting your own online business, then you have to check out my free mini course on How To Create A Niche Online Store In 5 Easy Steps.
In this 6 day mini course, I reveal the steps that my wife and I took to earn 100 thousand dollars in the span of just a year. Best of all, it's free and you'll receive weekly ecommerce tips and strategies!
Note: This post above may contain affiliate links, which means that I may receive a commission if you make a purchase when clicking a link. Please consult our privacy policy for more information.
Related Posts In Making Money
About Steve Chou

Steve Chou is a highly recognized influencer in the ecommerce space and has taught thousands of students how to effectively sell physical products online over at ProfitableOnlineStore.com. 

His blog, MyWifeQuitHerJob.com, has been featured in Forbes, Inc, The New York Times,  Entrepreneur and MSNBC.  

He's also a contributing author for BigCommerce, Klaviyo, ManyChat, Printful, Privy, CXL, Ecommerce Fuel, GlockApps, Privy, Social Media Examiner, Web Designer Depot, Sumo and other leading business publications.

In addition, he runs a popular ecommerce podcast, My Wife Quit Her Job, which is a top 25 marketing show on all of Apple Podcasts. 

To stay up to date with all of the latest ecommerce trends, Steve runs a 7 figure ecommerce store, BumblebeeLinens.com, with his wife and puts on an annual ecommerce conference called The Sellers Summit.  

Steve carries both a bachelors and a masters degree in electrical engineering from Stanford University. Despite majoring in electrical engineering, he spent a good portion of his graduate education studying entrepreneurship and the mechanics of running small businesses.