Since I commonly get asked what services I use for my online store, I thought it would be useful to create a resource page that details every product, tool and service I recommend. If you are thinking about starting an online store in the near future, you should bookmark this page for your reference and convenience. Enjoy!

Web Hosting


Blue Host – Blue Host is the shared host that my wife and I used for 2 years to run our online store before we switched over to dedicated hosting. BlueHost is inexpensive and offers a wide array of free services.

Note: MyWifeQuitHerJob.com readers are eligible to receive 29% off of Bluehost by clicking on this link (This link will earn me a commission if you sign up)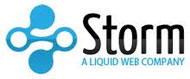 Storm On Demand – Storm On Demand is the dedicated webhost that I use now for every website I own including my blog and online store. Service and uptime are top notch and I haven't had any problems yet. If you are looking for VPS or dedicated hosting, Storm On Demand is awesome.




WP Engine – If you have a slow WordPress blog and you really don't want to deal with any of the technical aspects of speeding up a website, then you should probably sign up for a service like WP Engine. These guys specialize in WordPress hosting and will make sure your blog runs as fast as possible. But naturally, this comes at a price.
Keyword Research Tools


Long Tail Pro – Long Tail Pro is my favorite keyword research tool for the price. Even though it's not as good as Ahrefs, it's a third of the price. I also personally know the creator, Spencer Haws, who I interviewed on my podcast. What's great about Spencer is that he eats his own dog food and is constantly improving this tool from personal experience. Click here to grab Long Tail Pro at a discount!
Amazon Tools


JungleScout – The Amazon research tool with the biggest bang for the buck. You can instantly find out how much money a product is making on Amazon, which suppliers are being used and track the rankings of any listing on Amazon at one low price.
Jungle Scout – Use this link and get 30% off the tool


Data Dive – The best in depth Amazon product analysis tool available for thoroughly evaluating possible products to sell. You can instantly evaluate the strength of the competition in any niche to assess the risk factors involved in launching a similar product.
Use COUPON CODE: MYWIFEQUIT to get a 33% discount for life


Feedback Genius – The best way to solicit legitimate product reviews on Amazon. What's nice about Feedback Genius is that you can setup automated email sequences to your Amazon customers and generate reviews on autopilot. Highly recommended!


Getida – Amazon is constantly losing your inventory and charging you extra fees without you knowing it. Getida will file for inventory reimbursements for you and you only pay for what gets refunded.
This service is a no brainer and by signing up with the link above, you'll receive $400 free in reimbursements.
Shopping Carts


Shift4Shop – Shift4Shop is quickly becoming my #1 choice for fully hosted ecommerce platforms because it's 100% free for US businesses. Not only that, but it's way more powerful than Shopify out of the box and they offer free email marketing on all of their plans. Highly recommended! Read my review on Shift4Shop Vs Shopify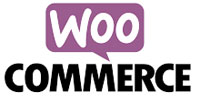 WooCommerce – WooCommerce is one of the most popular open source shopping carts in the world. And because it's so popular, it has massive 3rd party developer support and it's extremely robust and easy to use. It is my preferred open source shopping cart.
Watch this video to learn how to install WooCommerce in 5 minutes for less than $3


Shopify – If you do not know a lick of HTML or CSS, and you want to design a good looking website without a designer, then Shopify is probably the shopping cart for you. While you'll have to pay higher fees than some of the other shopping carts, Shopify's templates and design tools are much better than the rest.




Big Commerce – Like Shopify, BigCommerce also offers a great fully hosted shopping cart solution for a fixed monthly fee. What's great about BigCommerce is that it's a fully featured shopping cart out of the box and you won't have to purchase many additional plugins.
Email Marketing


Klaviyo – My #1 recommended email marketing provider for ecommerce stores. I use these guys for my online store and email makes up 30% of my revenues.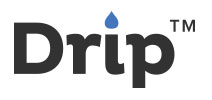 Drip – Drip is the email marketing provider that I use for MyWifeQuitHerJob.com. They are by far the most feature rich email marketing provider for bloggers and they are very reasonably priced for the functionality you get.


ConvertKit – While ConvertKit isn't as powerful as Drip, I like CK because it provides you with the best bang for the buck if you run a blog. I would say that it has about 75% of the features of Drip at nearly half the price. If you run a blog and are on a budget, try ConvertKit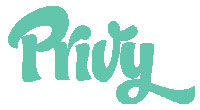 Privy – Privy is the tool that I personally use to manage all of my email capture forums. They offer email capture, exit intent and site targeting tools to make it super simple as well. And it's the only popup tool designed for ecommerce stores. This tool is free to use making it a no brainer to sign up!
SMS And Facebook Messenger Marketing


Postscript.io – My #1 recommended SMS marketing provider for ecommerce stores. I use Postscript for my ecommerce store and it is by far the best solution for the buck and you only pay for the texts that you send.


ManyChat – My #1 recommended Facebook Messenger marketing provider for ecommerce stores and blogging. I use ManyChat for both my ecommerce store and my blog and it is easily the best Facebook Messenger marketing platform out there. Highly recommended!
Logo And Packaging Design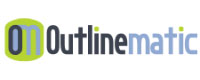 Outlinematic – Outlinematic is my go to place for logo design and box/packaging design for my physical products. What I like about them is that they'll do unlimited revisions of your design until you are satisfied at one flat rate. Highly recommended! Use coupon code: Steve for 10% off
User Testing & Customer Support


PickFu – I use this service whenever I need to quickly get feedback on a product listing or website design. Within 15 minutes, you can have real people within your targeted demographic answer a poll or fill out a survey about your product or service. It's totally worth using before you launch anything!
Click Here To Get 50% Off Your First Poll At PickFu


Gorgias – I use this service to handle all of my customer service needs all in 1 place! In other words, all of my email, my social channels, my Messenger messages and my text messages are all managed from 1 central location. This service is a must have for all ecommerce businesses!
Click Here To Sign Up For Free
Domain Registrar and SSL Certs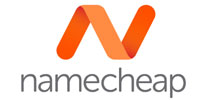 Name Cheap – I just started using these guys recently for SSL certificates because they are so inexpensive compared to GoDaddy. As their name implies, everything they offer is at a great price!


Go Daddy – While I don't recommend their hosting service for an online store, GoDaddy offers an excellent and easy to use interface with which to manage your domain names. GoDaddy is the service I use for all of my domain management.
Incorporation, DBA, Business Paperwork


CorpNet – I really like CorpNet because they focus their efforts on helping small businesses like mine. In addition, they run their company like a small mom and pop shop(which I love) and you can often find Nellie, the founder and CEO, handling customer support issues. The personalized service that you get with CorpNet makes it highly recommended! Use coupon code: MWQHJ to get 10% off!


LegalZoom – For everything from registering your DBA or filing for an LLC or corporation, LegalZoom is awesome because they get the job done at a fraction of the price. Highly Recommended.
Product Sourcing


Qima (formerly AsiaInspection.com) – The service I use to inspect all of my shipments in China before they are sent to my warehouse and Amazon.


Real Landed Cost Of Goods Import Calculator – A calculator that I created to help you calculate your true landed cost of goods when importing from overseas. Don't make the common mistake of misjudging the cost of shipping and transportation.


Worldwide Brands – An incredible service that helps you locate and contact wholesale vendors for products that you want to sell. The best part is that there's only one upfront fee that you have to pay and then you can use the service for life. If you don't like going to tradeshows or cold calling wholesalers, then Worldwide Brands is the way to go because they will save you time.




Global Sources – If you want to import your goods from Asia, then Global Sources is a good place to start. Going through the massive lists of suppliers can be intimidating on this site, but it's a good place to learn about various trade shows and get in touch with potential vendors.




Canton Fair – This is the trade show that my wife and I try and make every year. It is enormous and a good way to meet vendors face to face if you don't mind traveling to China.
Credit Cart Payment Processors


eMerchant Payments – Here's what I like about eMerchant. First off, they will analyze your past statements to make sure that they can beat the rate that you are currently getting. After getting screwed by Paypal when they removed their discounts, eMerchant gave me a rate that was drastically lower.
The other thing that I like about eMerchant is that they offer awesome customer service.
Unlike other free credit card processing plans like Stripe which only provide email support, eMerchant has a number that you can call and get a real human on the phone. eMerchant also integrates seamlessly with all of the open source shopping carts that I recommend.


PayPal Website Payments Pro – Since my wife and I use Paypal for many purposes already, we decided on Paypal Website Payments Pro to process credit cards for our online store today. Paypal is nice because you can ship your packages directly from their interface which saves you from having to use a service like Stamps.com. However, their rates are higher so you have to weigh the pros/cons compared to using a service like eMerchant.
Communication, Internet Telephony


Google Voice – It's free and it's versatile. Google voice allows you to forward a call from one number to any phone line that you want. My wife and I use Google voice all the time and this service is completely free.




Grasshopper – Grasshopper is an excellent service that is like Google Voice on steroids. With Grasshopper, you can get a 1800 number with which you can send/receive calls or faxes at any time. In addition, you can create an auto-receptionist and a custom greeting that lets callers wait for an available employee. And like Google Voice, you can forward a call to any phone line of your choice or make calls from any phone using your office phone number. This service is awesome especially if you are short staffed in your customer support department.
Shipping Carriers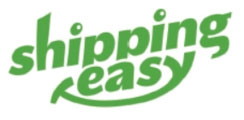 ShippingEasy.com – ShippingEasy.com allows you to easily streamline all of the shipping for your online store. Easily print labels and automatically update your shopping cart with this awesome tool that seamlessly integrates with the United States Postal Service, UPS and FedEx. Best of all, it's 100% free for up to 50 shipments per month!




United States Postal Service – Since they are the cheapest shipping carrier and most of our items are lightweight, we use USPS for the majority of our orders. They aren't the most reliable but are by far the cheapest if your package weighs less than 2 lbs.




FedEx – If the package exceeds 2 lbs, FedEx is our carrier of choice. As soon as you open an account, you get 15% off shipping which makes it cheaper than UPS out of the box. If you ship high volumes, then you can negotiate for better pricing.




DHL – We use DHL for all international shipments because they handle customs and everything for you. All you have to do is sit back, relax and pay the customs bill.
Bookkeeping and Finances


Quickbooks – Quickbooks has become the defacto standard for small business bookkeeping. It's inexpensive and it's easy to use once you get the hang of it.

Turbo Tax – I've already shown that Turbo Tax can perform as well or better than an accountant in my article on the Outcome Of Hiring An Accountant To Do Our Taxes Vs Using Turbo Tax Or Tax Cut. Seriously, TurboTax is awesome even if you run a business and will help you maximize your tax return.

Intuit Online Payroll – Intuit Online Payroll is an excellent payroll service that is priced really well. If you have employees, then it makes sense to outsource the payroll paperwork to someone else. Since Intuit Online Payroll is so inexpensive, it's a no brainer.
Handling Shipping and Returns – Where To Get A Physical Address


UPS Store – The UPS store is awesome because you can sign up for a mailbox that has a real physical address. If you don't want to use your own address (if you run your business out of your home) or if you just want to use a separate address, then opening a UPS store mailbox is ideal. Best of all, they will email you whenever you have mail.




USPS PO Box – A PO Box is a poor mans UPS Store mailbox. However, they are also about 10X cheaper than UPS. The disadvantage is that everyone knows that a PO Box is not a real physical address. In addition, PO Boxes can only receive mail from USPS. FedEx and UPS do not deliver to PO Boxes.
Packing Supplies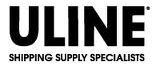 ULine – ULine is awesome! We get most if not all of our packing supplies from here and they are all reasonably priced.
Marketing Tools


Camtasia – Camtasia allows you to quickly create videos in which you display slides or whatever is on your computer screen while you narrate in the background. If you want to create screencast videos for your website, then Camtasia is an excellent and well priced tool to get the job done.
Website Maintenance And Backups


Site Uptime – I use Site Uptime to monitor the downtime for all of our websites. Basically, Site Uptime pings your websites at specified intervals and then sends you an email if your site is down. For all mission critical websites, I highly recommend this service.

Please note that some of the links above are affiliate links to products that will earn me a commission. These are all things that I have experience with that I am recommending because they are helpful and are companies that I trust, not because of the commissions that I may earn from you using these products.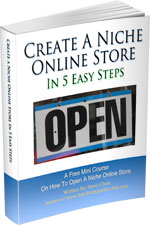 Ready To Get Serious About Starting An Online Business?
If you are really considering starting your own online business, then you have to check out my free mini course on How To Create A Niche Online Store In 5 Easy Steps.
In this 6 day mini course, I reveal the steps that my wife and I took to earn 100 thousand dollars in the span of just a year. Best of all, it's free and you'll receive weekly ecommerce tips and strategies!
Note: This post above may contain affiliate links, which means that I may receive a commission if you make a purchase when clicking a link. Please consult our privacy policy for more information.
Related Posts In Ecommerce Seller Tools
About Steve Chou

Steve Chou is a highly recognized influencer in the ecommerce space and has taught thousands of students how to effectively sell physical products online over at ProfitableOnlineStore.com. 

His blog, MyWifeQuitHerJob.com, has been featured in Forbes, Inc, The New York Times,  Entrepreneur and MSNBC.  

He's also a contributing author for BigCommerce, Klaviyo, ManyChat, Printful, Privy, CXL, Ecommerce Fuel, GlockApps, Privy, Social Media Examiner, Web Designer Depot, Sumo and other leading business publications.

In addition, he runs a popular ecommerce podcast, My Wife Quit Her Job, which is a top 25 marketing show on all of Apple Podcasts. 

To stay up to date with all of the latest ecommerce trends, Steve runs a 7 figure ecommerce store, BumblebeeLinens.com, with his wife and puts on an annual ecommerce conference called The Sellers Summit.  

Steve carries both a bachelors and a masters degree in electrical engineering from Stanford University. Despite majoring in electrical engineering, he spent a good portion of his graduate education studying entrepreneurship and the mechanics of running small businesses.