Shift4Shop is the most compelling ecommerce platform I've come across in a while and has the best chance to dethrone Shopify. This post compares Shift4Shop vs Shopify so you can make an informed decision.
When Shift4Shop acquired 3DCart and decided to make their ecommerce platform free, it immediately sent ripples throughout the ecommerce community.
All of a sudden, you could get access to a fully hosted shopping cart as powerful as Shopify without paying any monthly fees. Will Shift4Shop overtake Shopify as a result? You be the judge.
First off, who the heck is Shift4 and how can they possibly make a fully hosted shopping cart 100% free? What's the catch?
Shift4 Payments (NYSE: FOUR) is one of the leading providers of payment processing and technology solutions in the world. They power over 350 major software providers, and over 200,000 businesses worldwide with over 200 billion in payment volume.
The reason they can provide you with a fully hosted shopping cart for free is because they make it up on the backend when you use their payment processing solution.
Their business model is very similar to Shopify in that Shopify basically forces you to use Shopify payments in order to avoid getting charged their egregious transaction fees.
However, the main difference is that Shift4Shop will not charge you any monthly fees to use their ecommerce platform.
Not only that, but because Shift4 specializes in payment processing, they can offer you much better credit card processing rates than Shopify as well!
Overall, the Shift4Shop platform sounds like a win win, but let's break down the pros and cons of Shift4Shop vs Shopify.
Get My Free Mini Course On How To Start A Successful Ecommerce Store
If you are interested in starting an ecommerce business, I put together a comprehensive package of resources that will help you launch your own online store from complete scratch. Be sure to grab it before you leave!
What Is Shift4Shop?

Shift4Shop is a fully hosted free ecommerce platform that allows you to easily create an online store website.
Shift4Shop is essentially the exact same ecommerce platform as 3DCart. In 2020, Shift4 acquired 3DCart and decided to make the platform 100% free when Shift4 is used as the main payment processor.
Prior to the acquisition, 3DCart struggled to compete with venture backed competitors like Shopify or BigCommerce who had much deeper pockets to spend on marketing and sales.
But now that Shift4 has taken over, Shift4Shop (aka 3DCart) now has the funding and the value proposition (it's 100% free) to compete with the industry leaders in ecommerce.
Why Consider Shift4Shop Over Shopify?
Most of you who have followed me over the years know that I never blindly recommend Shopify to anyone. Shopify is NOT a one size fits all solution and it's has very POOR out of the box functionality. Plus, it's expensive compared to other carts.
But as a general purpose ecommerce platform for the masses, it's both easy to use and beautiful. In fact, some people call Shopify the "Apple" of ecommerce.
Shopify's main strength is their user interface and their extensive third party developer ecosystem. They are also one of the most popular shopping carts in the world with very deep pockets.
But when you cater to the masses and you get "too big", there will always be drawbacks. Below is a thorough comparison of Shopify vs Shift4Shop (formerly 3DCart) based on experience.
Both carts will be evaluated based on the following criteria.
Cost – What is the true cost of running a store on both platforms
Search Engine Optimization – Which cart is better for SEO?
Design And Ease Of Use – Which cart has more themes and is easier to use?
Out Of The Box Functionality – Which cart has more features out of the box?
3rd Party Ecosystem – Which cart has more developer support?
Blogging – Which cart has a better blogging platform?
If you don't have time to read the entire article, here's my concise summary.
Overall Rating 1 – 5 (Best)
Shopify
Shift4Shop
Cost
2
5
Search Engine Optimization
3
5
Ease of Use
5
3.5
Themes and Flexibility
5
4
Out Of The Box Shopping Cart Features
2
5
3rd Party Ecommerce Apps
5
2.5
Blogging/Content Creation
3
4
Sign Up
Sign Up
Editor's Note – Here are some other Shopify Alternatives to consider as well!
Shopify Vs Shift4Shop – Which Costs More?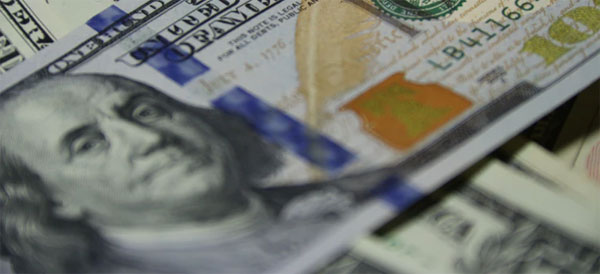 First off, it's extremely difficult to calculate the "true cost" of Shopify because it depends on how many 3rd party apps you use with your shop.
On the surface, Shopify appears to cost only $29/month but this is NOT a realistic price because the base Shopify cart doesn't do enough.
In an informal poll among my ecommerce colleagues, most Shopify shop owners end up paying several hundred dollars per month because every Shopify plugin carries a monthly recurring fee.
With Shopify, you get nickel and dimed for every little feature. For example, Shopify's discount and coupon system is far worse than Shift4Shop.
Whereas Shopify out of the box only allows you to issue basic dollar off or percentage off discounts, Shift4Shop allows you to implement every possible permutation of discounting that you can think of.
Buy one get one free promotion of the same or different item
Buy an arbitrary item at a discount if a specific item is purchased.
Tiered discounts based on quantity
Stackable discount codes
Reward points for future purchases (aka a loyalty program).
An equivalent plugin on Shopify will run you around $19.99/month!
Basically Shift4Shop has all of the features out of the box that you need to run a fully featured store but Shopify does not…and it's free!
Arguably, Shift4Shop has the opposite problem of Shopify which I'll discuss later on. But Shift4Shop has so many features in their base cart that it can be a little confusing to understand them all.
But I'd rather have that problem that be nickel and dimed for everything. Plus, you can't beat free!
What's The Catch With Shift4Shop?
We all know that nothing is free in life and Shift4Shop has to get paid somehow. Shift4's core competency is payment processing and they plan on making all of their money on the backend.
Every online store NEEDS to have a payment processor so your interests are aligned. By giving you an online store for free, you'll process more payments which allows Shift4 to make more money.
However, it's important to note that in order to use Shift4Shop for free, you must qualify for their payment processing plan.
If you do not use Shift4 to process payments, you'll get charged a monthly fee that is equivalent to Shopify's pricing plans.
Winner By A Landslide – Shift4Shop is so much cheaper, it's not even a contest!
Shopify Vs Shift4Shop – Who Has Better Search Engine Optimization?
One of Shopify's biggest limitations with SEO is that you can't optimize your URLs for SEO.
For example, here's what a sample Shopify product URL looks like…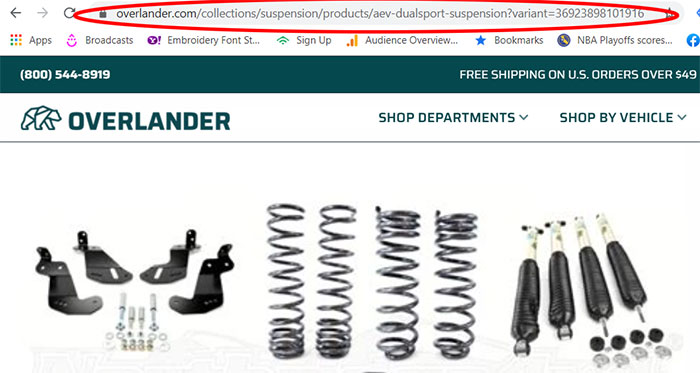 If the print is too small, the URL reads…
https://overlander.com/collections/suspension/products/aev-dualsport-suspension?variant=36923898101916
An SEO optimized version of the URL above would read as follows.
https://overlander.com/aev-dualsport-suspension
The words "collections" and "products" are superfluous and makes the URL longer than necessary. But what's worse is that you can not change this in Shopify no matter what.
Shift4Shop is completely different.
In fact, search engine optimization is a feature where Shift4Shop thrives over most of the fully hosted shopping carts that I've used because they allow you to generate whatever URL slug that you want.
This one feature alone makes shopping cart migration seamless (you can switch to Shift4Shop without fear of losing search traffic) and it allows you to optimize your URLs as much as possible.
For example, if you were to migrate your store from Shopify to Shift4Shop, you could literally maintain the exact same URL structure which would mitigate the loss of SEO traffic during the move.
Outside of URL structure, Shift4Shop also offers a suite of built in SEO tools out of the box which allow you to implement site maps, redirects, canonical urls, meta tags, rich snippets etc…
The functionality isn't well documented in their cart but it's powerful if you know what you are doing.
Winner – Shift4Shop has better SEO than Shopify.
Shopify Vs Shift4Shop – Which Cart Is Easier To Use?
With an army of 3rd party developers, Shopify easily offers more design templates than Shift4Shop. But looking through Shift4Shop's library of over 100+ themes, you should be able to find something that you like.
For example, here's what Shift4Shop's theme library looks like.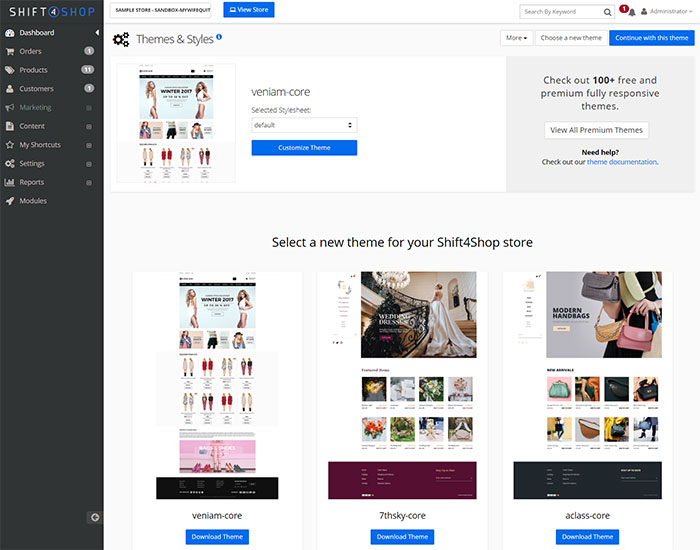 To be honest, designing a great looking website won't be a problem with Shift4Shop. Here's something I threw together on Shfit4Shop in a matter of minutes.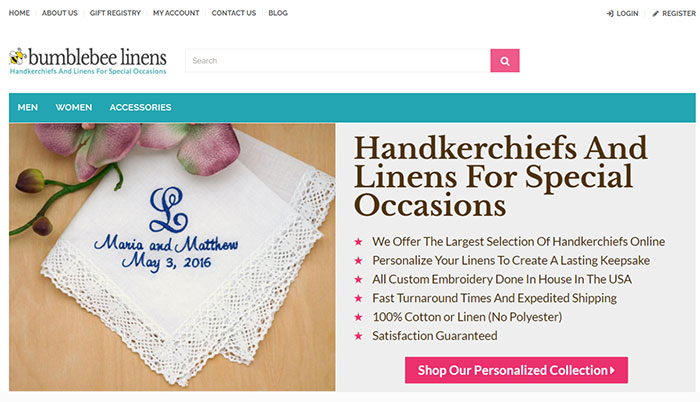 However your main issue with Shift4Shop will be figuring out what all of the menu options do because it has so many features to comprehend and learn.
As a result, Shopify will be a lot easier to use than Shift4Shop because Shopify's base cart doesn't do much.
Shopify's philosophy is to offer a bare bones cart for its users and then have you pay (get nickel and dimed) for plugins to customize your store.
Meanwhile, Shift4Shop has the complete opposite philosophy. From what I can tell, Shift4Shop has attempted to include as MUCH functionality as possible out of the box at the expense of complexity.
So when it comes to ease of use, you have to make the call whether you prefer simple with less functionality or more complicated with all the bells and whistles.
Personally as an engineer, I'd rather have all of the features out of the box at my disposal at the expense of a little complexity.
In fact, my biggest pet peeve with any tool or service is getting nickel and dimed.
Winner – Shopify is simpler and easier to use.
Shopify Vs Shift4Shop – Which Has More Out Of The Box Functionality?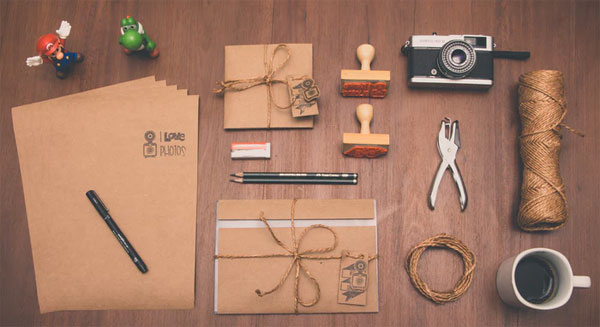 As mentioned earlier, Shopify's base cart doesn't do much whereas Shift4Shop does practically everything out of the box with a $0 price tag.
To give you an idea of the crazy functionality that Shift4Shop includes for FREE vs Shopify, I'm going to highlight a few Shift4Shop features that would typically cost you at least $50-$200 month on Shopify.
First off, Shift4Shop offers a full blown affiliate program out of the box.
An "affiliate program" is a relationship where you as the merchant pay an influencer (or site owner) a commission for every sale they drive to your store.
This form of advertising is called Pay Per Action (PPA) and affiliates only get paid when a customer clicks on a special affiliate link and buys from your shop.
One of the most popular affiliate plugins on Shopify (Refersion) costs $89/month but you get it for free with Shift4Shop.
Other notable functions that Shift4Shop offers out of the box are product waiting lists, wholesale customer groups, gift registries, loyalty programs and more!
For example, you can set up special wholesale pricing levels for specific customers in your Shift4Shop shop where an equivalent Shopify plugin would cost you $19.99/month!
A loyalty program app on Shopify will cost you at least $49/month!
But the biggest trump card that Shift4Shop offers is free email marketing.
With Shift4Shop, you can create email autoresponders and broadcast campaigns included with your free plan! While the email marketing functionality isn't comparable to Klaviyo, it does all of the basics well and you can't beat the price!
Right now, I pay almost $1000/month for email marketing and you can have it for free with Shift4Shop.
This alone makes Shift4Shop worth giving a try!
Winner By A Landslide – Shift4Shop has every feature under the sun.
Shopify Vs Shift4Shop – Which Cart Has A Better App Ecosystem?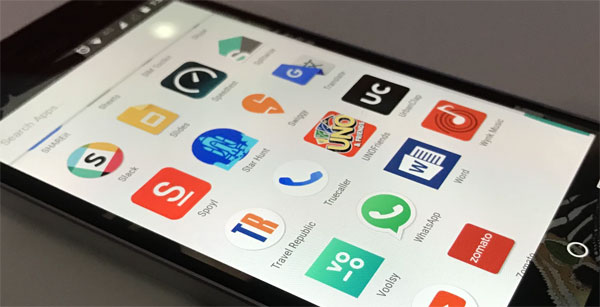 Because Shopify powers more than 20X the number of stores as Shift4Shop, they attract significantly more 3rd party developers as well.
If there's a cutting edge new ecommerce feature or tool, it almost always arrives on Shopify first before any other platform in the world.
As a result, if there's a feature missing from your store, you'll probably be able to find an app in Shopify's app store that does what you need.
Right now, Shopify's 3rd party app ecosystem is easily an order of magnitude larger than Shift4Shop and this is the primary advantage of going with Shopify over Shift4Shop, even if the latter is free.
But who knows what will happen in the future? Shift4 has deep pockets and may try to throw money at the problem to get Shift4Shop up to par with Shopify in this area.
What I can say for sure is that both Shopify and Shift4Shop are here to stay in the long term so you don't have to worry about either going out of business any time soon.
Winner By A Landslide – Shopify has many more apps than Shift4Shop and many more developers as well.
Shopify Vs Shift4Shop – Which Is Better For Blogging?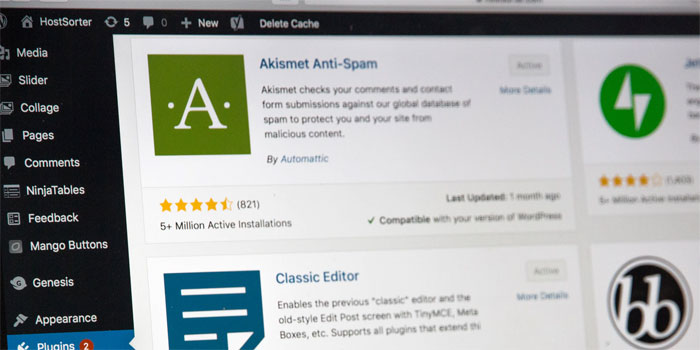 While I would not use either Shopify or Shift4Shop for blogging, I did take the time to evaluate both platforms. Both Shopify and Shift4Shop allow you to publish a simple blog without any bells and whistles.
However, I'm going to give the edge to Shift4Shop for 2 main reasons.
One, the SEO tools for Shift4Shop allow far greater flexibility for your posts. And two, free email marketing allows you to promote your blog posts for free!
Again, if there's a single distinguishing feature Shift4Shop has over Shopify, it's the built in and free email marketing tools at your disposal.
Winner – Shift4Shop has more features for effective blogging
Shopify Vs Shift4Shop – My Personal Thoughts
Thanks to Shift4Shop, it's pretty much a no brainer now to sign up for a fully hosted ecommerce platform (because it's free) and I'm probably going to "shift" some of my shopping cart recommendations going forward. (Bad pun sorry)!
After playing around with Shift4Shop for about a month and trying to implement all of the major marketing methods that I use for my own ecommerce store, I came to the following conclusion.
Every ecommerce store in this day age needs to have the following implemented.
And I'm happy to say that Shift4Shop supports all of the above out of the box. Getting some features to work required jumping through a few additional hoops to get set up but it's all doable without hiring a developer.
As a result, I sincerely believe that Shift4Shop is a viable long term alternative to Shopify at a small fraction of the price.
The biggest question is whether you are willing to wait for cutting edge ecommerce functionality.
Depending on what you need, there are many minor features in Shopify's app store that don't exist on Shift4Shop's platform.
But with Shift4's deep pockets, I suspect that popular features will eventually make it to their platform over time. However, you may have to wait.
The other question worth discussing is 3rd party developer availability. Shift4Shop is based on ASP.net, not linux and there are less ASP.net developers out there who specialize in Shift4Shop.
So if you think that you will need a developer, you'll have a smaller pool to choose from. Meanwhile, Shopify devs are a dime a dozen.
But for me personally, I would definitely give Shift4Shop a try over Shopify because the price is right(FREE). When Shift4Shop acquired 3DCart, they instantly gave the shopping cart much deeper pockets to compete with Shopify.
In many ways, the decision between the 2 carts is philosophical.
You won't get fired for going with Shopify. But if you hate getting nickel and dimed and you don't want to deal with a bunch of disparate apps and code from different companies, then Shift4Shop is an attractive solution.
Frequently Asked Questions About Shift4Shop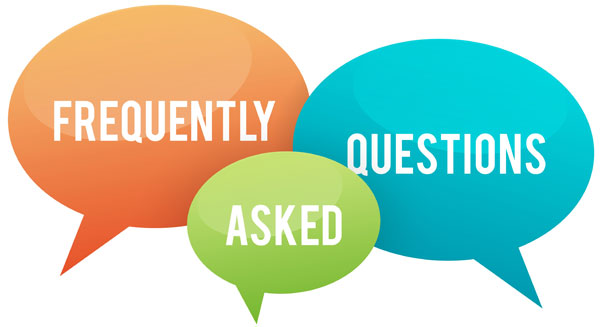 Is Shift4Shop free for non US sellers?
Shift4Shop supports sellers in all countries. However, the free plan is only available to US residents at the present time. This will likely change soon however.
Is Shift4Shop better than Shopify?
Feature wise, Shift4Shop has significantly more functionality out of the box than Shopify. But Shopify has much better 3rd party developer support
Is Shift4Shop really free? What's the catch?
Shift4Shop is 100% free for US residents as long as you use their credit card processing.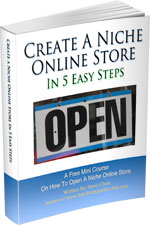 Ready To Get Serious About Starting An Online Business?
If you are really considering starting your own online business, then you have to check out my free mini course on How To Create A Niche Online Store In 5 Easy Steps.
In this 6 day mini course, I reveal the steps that my wife and I took to earn 100 thousand dollars in the span of just a year. Best of all, it's free and you'll receive weekly ecommerce tips and strategies!
Note: This post above may contain affiliate links, which means that I may receive a commission if you make a purchase when clicking a link. Please consult our privacy policy for more information.
Related Posts In Ecommerce Platforms
About Steve Chou

Steve Chou is a highly recognized influencer in the ecommerce space and has taught thousands of students how to effectively sell physical products online over at ProfitableOnlineStore.com. 

His blog, MyWifeQuitHerJob.com, has been featured in Forbes, Inc, The New York Times,  Entrepreneur and MSNBC.  

He's also a contributing author for BigCommerce, Klaviyo, ManyChat, Printful, Privy, CXL, Ecommerce Fuel, GlockApps, Privy, Social Media Examiner, Web Designer Depot, Sumo and other leading business publications.

In addition, he runs a popular ecommerce podcast, My Wife Quit Her Job, which is a top 25 marketing show on all of Apple Podcasts. 

To stay up to date with all of the latest ecommerce trends, Steve runs a 7 figure ecommerce store, BumblebeeLinens.com, with his wife and puts on an annual ecommerce conference called The Sellers Summit.  

Steve carries both a bachelors and a masters degree in electrical engineering from Stanford University. Despite majoring in electrical engineering, he spent a good portion of his graduate education studying entrepreneurship and the mechanics of running small businesses.