Open source ecommerce platforms make it possible to start an online store on a low budget because they are free to use, flexible, and scalable.
Choosing an ecommerce platform isn't easy, but it's one of the most important decisions you'll ever make as an online business owner.
This article provides an overview of the top 24 open source ecommerce platforms, including their features.
No single shopping cart works for everyone, so I break down the pros and cons of each platform to help you decide which is right for your business needs.
Get My Free Mini Course On How To Start A Successful Ecommerce Store
If you are interested in starting an ecommerce business, I put together a comprehensive package of resources that will help you launch your own online store from complete scratch. Be sure to grab it before you leave!
Woocommerce (WordPress)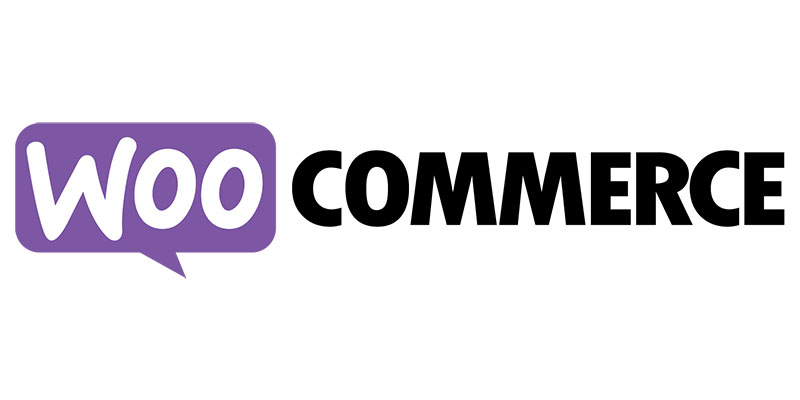 WooCommerce is a plugin that adds ecommerce functionality to the WordPress content management system (CMS). It's the world's most popular ecommerce platform, with a 23% market share, followed by Shopify at 20%.
WooCommerce is easy to set up compared to most open-source ecommerce platforms, thanks to its Setup Wizard that walks you through the installation process.
Pros
Packed with features: WooCommerce has all the essential features you need to run an online store, such as multiple payment gateways, automated tax calculations, live shipping rates, and product variations.
Large community: WordPress has a huge community of developers and enthusiasts who are always happy to help new users.
Flexible and customizable: WordPress has 59,000+ plugins and 10,000+ themes to add designs and functionality to your online store.
Cons
Plugins are needed: WooCommerce lacks some basic features like wishlists and multi-language support. As a result, you'll need to add multiple plugins for those features, which can slow down your site.
Not for large catalogs: WooCommerce is inefficient and gets bogged down with large catalogs with multiple product variations.
Resource heavy: WordPress was not designed for ecommerce. As a result, WooCommerce sites require more server resources than other platforms.
Magento Open Source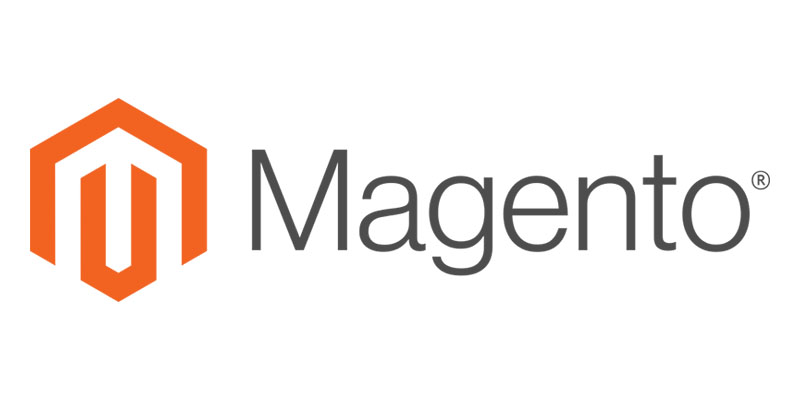 Magento Open Source is a stable and scalable shopping cart used by 200,000+ small businesses and large enterprises. Some popular brands that use Magento are Ford, Coca-Cola, and Tommy Hilfiger.
Magento has a reputation for being the most customizable ecommerce platform in the market, making it ideal for large ecommerce stores.
Pros
Highly scalable: Magento is a robust ecommerce platform that can easily handle hundreds of thousands of products.
Built-in features: Magento comes with many ecommerce features out of the box, such as catalog management, global selling, and advanced SEO tools.
Advanced reporting: Magento's built-in reporting functionality keeps you informed about your store's marketing, sales, reviews, customers, and product-related information.
Cons
Complicated to use: Magento is not beginner-friendly, so you must be comfortable with a command line interface for basic tasks like installing extensions and themes.
Expensive: Although Magento Open Source is free, their extensions and themes are expensive.
nopCommerce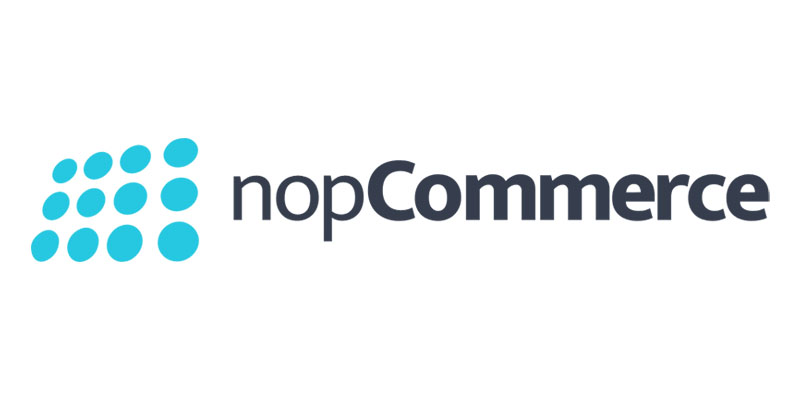 NopCommerce is an open source ecommerce platform based on the ASP.NET framework. It powers 14,500 live stores on the internet.
NopCommerce can run B2C, B2B, and D2C online stores locally and globally. They also have enterprise features such as multi-store, multi-vendor, and affiliate loyalty programs.
All nopCommerce features are free, but a "Powered by nopCommerce" link will be displayed at the bottom of the footer. You can remove it by paying $250 to nopCommerce.
Pros
Well-designed UI: The nopCommerce website has a clean and minimalistic user interface.
Feature-rich: nopCommerce has many vital features, such as multi-currency support, global shipping, and advanced SEO settings.
Scalable: You can run a small business with ten products or a large enterprise with hundreds of thousands of product variations.
Cons
Lack of support: Since nopCommerce is a minor player in the industry, they have a small community and few online resources.
Steep learning curve: If you're a beginner with no tech background, you will need technical help to grow your store.
PrestaShop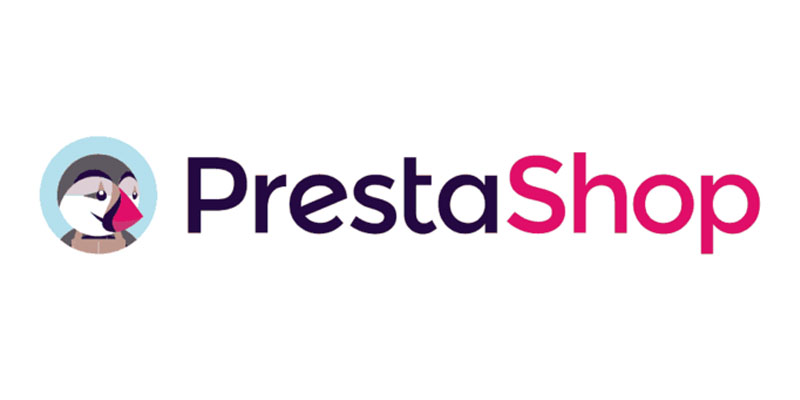 PrestaShop is an open-source ecommerce solution used by more than 280,000 live online stores with 500+ features and 5000+ modules, including paid add-ons.
Prestashop includes many features out of the box, such as one-page checkout, fulfillment and returns workflow, price rules, and cross-selling. And you can extend its functionalities with a library of plugins.
Pros
Multilingual and multi-currency support: PrestaShop supports 75 languages and many currencies to help you sell globally.
Secure payment: Prestashop accepts payments from over 190 countries and supports major payment methods such as Google Checkout and PayPal.
Cons
Freemium model: Although PrestaShop is free to download and the code is publicly accessible, you'll most likely need to pay to add or modify existing features.
Fewer free add-ons: Unlike WordPress, PrestaShop has very few free plugins, so your costs can add up when using Prestashop.
OpenCart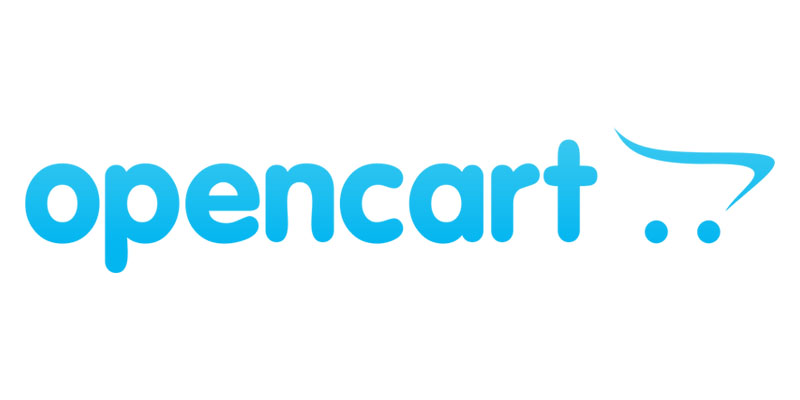 OpenCart is a PHP-based open source ecommerce platform that currently powers 395,000 websites. 
Founded in 1998, OpenCart has grown to become the world's sixth most popular commerce platform. OpenCart is simple to install and manage because of its user-friendly interface and intuitive navigation system.
Pros
Large marketplace: OpenCart has more than 13,000 extensions and themes in their official marketplace.
Multi-store management: You can build multiple OpenCart stores and manage them from a single dashboard.
Cons
Limited SEO tools: OpenCart doesn't provide a solution to handle multiple URLs, which can lead to duplicate content.
Small 3rd party ecosystem: OpenCart is not as popular as WooCommerce or Shopify. As a result, there are fewer developers that support it.
osCommerce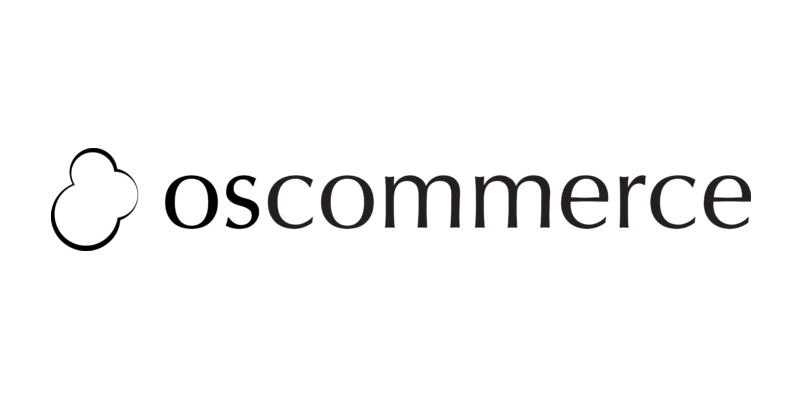 OsCommerce is a free shopping cart launched in 2000. They were one of the best open source ecommerce platforms in the early 2000s but have seen a steady decline. Currently, only 44,000 websites use osCommerce.
OsCommerce features include statistics, invoicing and packing lists, multi-currency support, newsletters, and unlimited products and categories.
Pros
Large community: osCommerce has an active community of store owners and developers for support.
Payment integrations: osCommerce supports many popular payment methods, such as Klarna, PayPal, and Stripe.
Cons
Missing features: osCommerce lacks many core ecommerce features such as customer segmentation, discount codes, and coupons.
Outdated interface: osCommerce has a straightforward but outdated user interface and requires time to manage and maintain the platform.
Joomla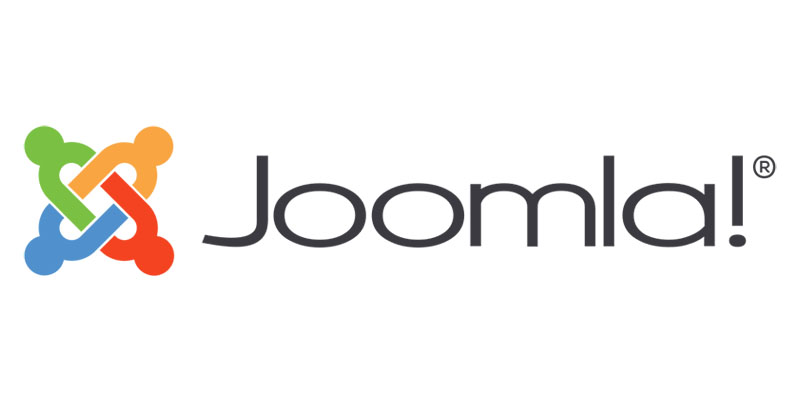 Joomla is a popular content management system that powers over 1.3 million websites.
Like WordPress, Joomla needs an extension to add ecommerce functionality. However, you need advanced technical skills to use Joomla.
Pros
Tight-knit community: Joomla has a large user base consisting of store owners and developers who contribute to forums and help new users.
Multi-store management: You can manage multiple stores from the same dashboard in Joomla.
SEO-friendly: Joomla provides many SEO features, such as canonical URLs and XML sitemaps.
Cons
Not beginner-friendly: If you're not a tech whiz, you're better off using other open source ecommerce platforms like WooCommerce.
No official themes: Joomla doesn't have an official themes library, so you must rely on third-party sources like ThemeForest, Joomlaart, and Joomshaper.
Zen Cart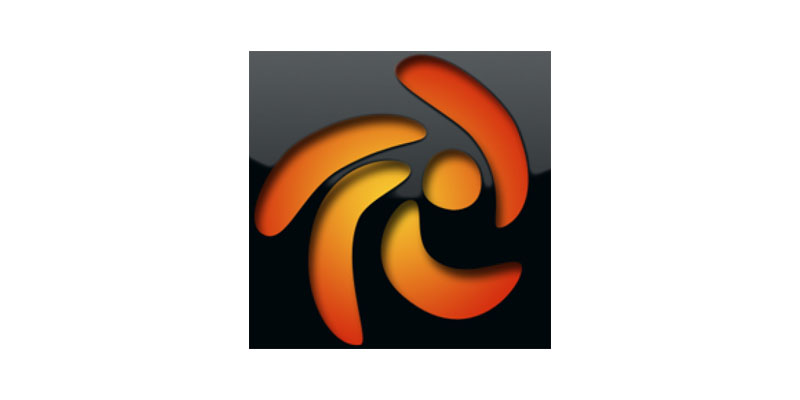 Zen Cart is an online store management software created using osCommerce. Like osCommerce, Zen Cart was widely used from 2013 to 2018, but since then, many store owners have migrated to better options. Zen Cart now supports 150,000 shopping carts.
Pros
Lightweight code: You can run a large online store with hundreds of thousands of products on ZenCart without worrying about performance issues.
Free plugins and themes: Zen Cart offers over 2000 plugins and themes, making it easy to customize your store.
Cons
Old school: Zen Cart's user interface is outdated, and its platform is non-intuitive.
Lacks support: The Zen Cart community is no longer as active as it used to be, so it can take time to resolve site-related issues.
Drupal Commerce (Drupal)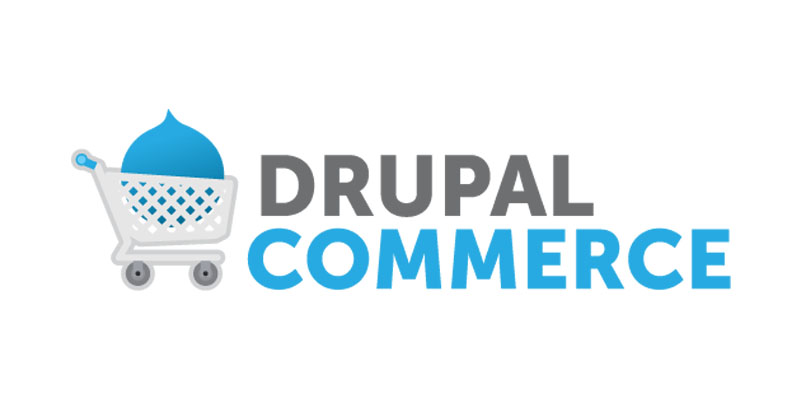 Drupal Commerce is an ecommerce solution built on top of the Drupal content management system. Drupal powers over 550,000 websites and 11,000+ online stores use Drupal Commerce.
Drupal Commerce is a good choice if you need a WordPress/WooCommerce alternative, as they are a reliable ecommerce content management system (CMS).
Pros
Fast and responsive: Drupal Commerce is fast, no matter how many products and variations you add.
Multi-store support: Drupal Commerce's checkout processes, currencies, and products make it easy to manage multiple stores.
Cons
Steep learning curve: Drupal Commerce requires a lot of custom code writing and is only suitable for tech-savvy store owners.
Time-consuming: You'll need strong knowledge and first-hand experience in Drupal, as their documentation is not great.
KonaKart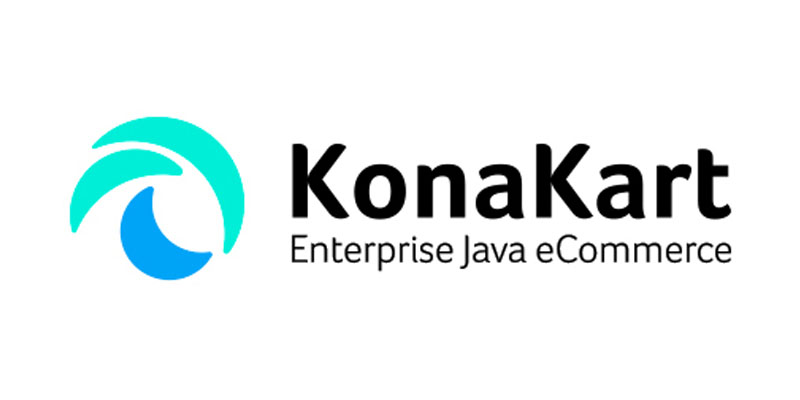 KonaKart is a Java-based ecommerce shopping cart for online retailers of all sizes. KonaKart has two versions: Community (open source) and Enterprise (paid).
Community is the free version designed for small businesses and charitable organizations. If you use Community, you'll need to display the "Powered By KonaKart" link on the main page of your online store.
Pros
Ecommerce features: KonaKart contains many essential ecommerce features such as customer groups, shipping modules, and search engine optimization.
Cons
Not transparent: You need to email KonKart to ask about the pricing for the Enterprise version and support programs.
Outdated interface: The KonaKart website is old and doesn't provide much information about their features.
Spree Commerce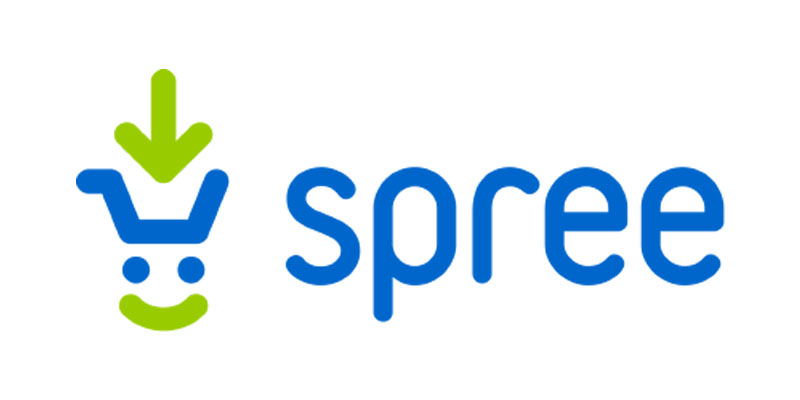 Spree Commerce is a headless open source ecommerce platform built with Ruby on Rails (RoR). A headless ecommerce platform allows you to separate the front end of your storefront from the backend ecommerce application.
Spree Commerce can be an excellent fit for store owners who understand RoR or have the resources to hire a development team.
Pros
Ecommerce features: Spree Commerce has many important features such as abandoned cart saver, coupon management, tax calculations, and loyalty programs.
Payment integrations: Integrating payment gateways like Stripe and PayPal with Spree Commerce is easy.
Cons
Technical skills required: Spree Commerce is not for novice store owners.
Limited integrations: Since Spree has only 2500 live websites, the third-party extensions and themes are limited.
CS-Cart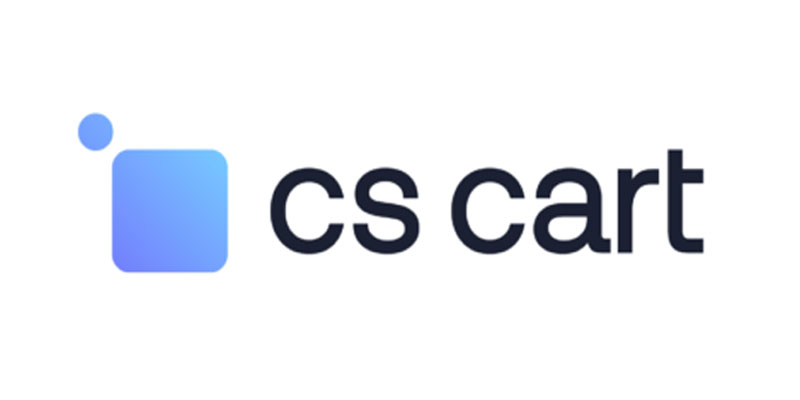 CS-Cart is an ecommerce solution for building online stores. They have four plans:
CS-Cart Free: Open source
CS-Cart Standard: $1,350/year
CS-Cart Ultimate: $4,500/year
CS-Cart Unlimited: $8,500/year
CS-Cart also offers a Multi-Vendor store with pricing starting at $1,450 a year.
Their open source free version has many critical features like CMS, unlimited product variants, inventory control, real-time shipping rates, and SEO-friendly URLs.
Pros
Detailed documentation: CS-Cart's documentation is constantly updated with articles, video tutorials, and courses.
Scalable: With CS-Cart, you can add storefronts or upgrade your single store to a marketplace.
Cons
Bulk add: You can't add products in bulk on the free version. You'll need to purchase an add-on to use this functionality.
Difficult to upgrade: Developers and store owners have complained of issues when upgrading the CS-Cart software.
Solidus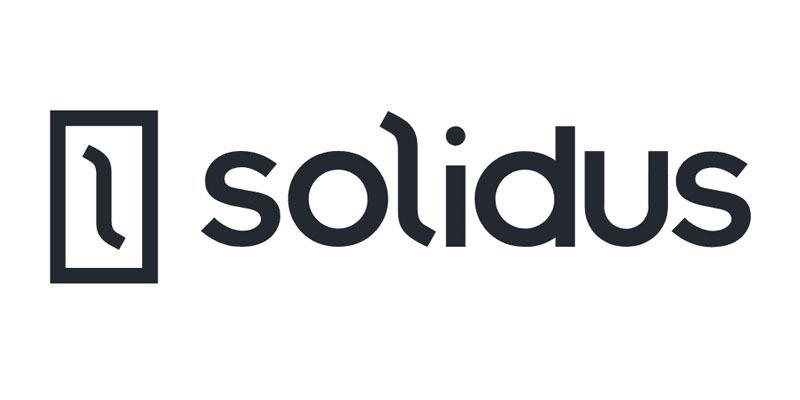 Solidus is an open source ecommerce platform powered by the Ruby on Rails framework. It can be used as a monolithic or headless ecommerce platform.
Solidus' code base is branched from Spree 2.4 and has similar features. But Solidus is more stable and has better quality code.
Pros
Active community: Solidus has a tight knight community on Slack and Stack Overflow.
Flexible: Solidus offers many features out of the box and the flexibility to automate functions.
Cons
Not popular: Only 105 websites are using Solidus for their ecommerce stores.
Sylius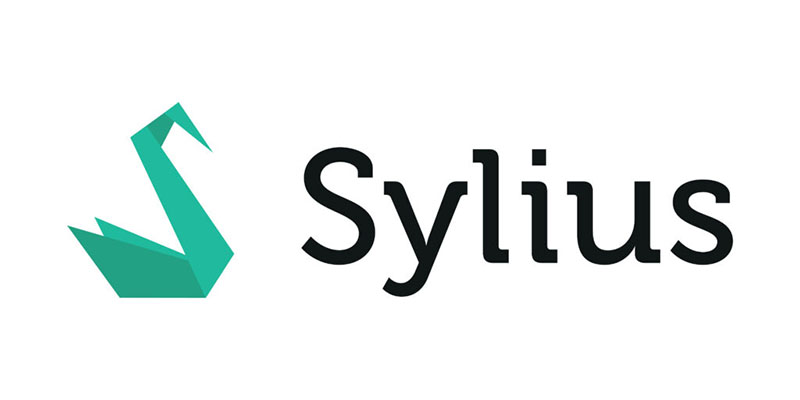 Sylius is an open source headless ecommerce platform built on the Symfony framework. Sylius is mainly designed for growing brands and large enterprises.
Sylius has two versions: Open source and Sylius Plus. The Sylius Plus plan is for enterprises and includes features like an advanced multi-store and loyalty system.
There are currently 3500+ websites using Sylius.
Pros
Flexible and scalable: Sylius is fast because it doesn't require many complex processes to set up. Sylius can also handle hundreds of simultaneous orders.
Developer-friendly: Sylius's overall coding quality and support documentation is better than most headless ecommerce platforms, making it easy for inexperienced coders to navigate and design websites.
Cons
Small community: Sylius isn't as popular as other platforms on the list. They have a smaller community and fewer support options.
Saleor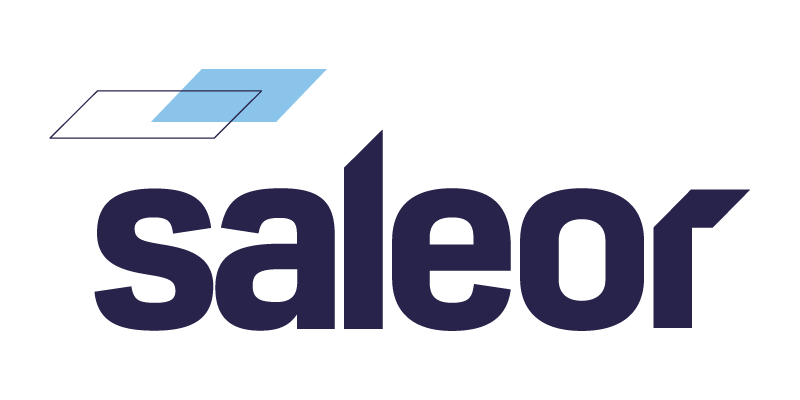 Saleor is an open source headless ecommerce platform that serves high-volume companies. Their core functionalities include unlimited product attributes, SEO optimization, translation modules, and cross-border fulfillment.
Well-known brands that use Saleor include LUSH Cosmetics, Butterfly, and RoomLab.
Pros
Built to scale: Saleor is designed for large enterprises with multiple channels, stores, currencies, and warehouses.
Total customization: Saleor has a Progressive Web App (PWA) out of the box and allows full personalization.
Cons
Developer-dependent: If you're a small store owner or aren't tech-savvy, Saleor isn't for you. Saleor focuses more on large enterprises and rapidly growing stores.
CubeCart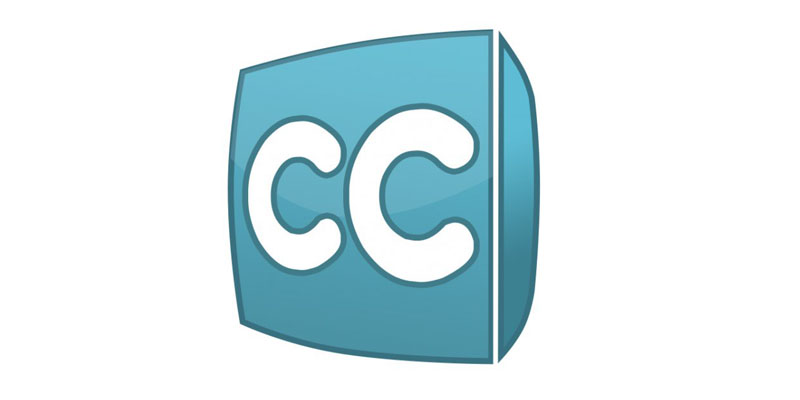 CubeCart is a British open source ecommerce platform founded in 2003 that currently powers 2350 online stores.
CubeCart uses a template-driven responsive skin to make online stores look visually attractive across devices. Although CubeCart is feature-rich, it doesn't integrate with many popular applications.
Pros
Unlimited admins: CubeCart supports unlimited store administrators with configurable permissions.
Global selling: CubeCart has essential features for international stores, such as country management, multi-currency support, and editable languages.
Cons
Lacks support: CubeCart has low adoption, so the community is small.
Not for enterprises: Although CubeCart scales decently, it's not made for large companies.
Odoo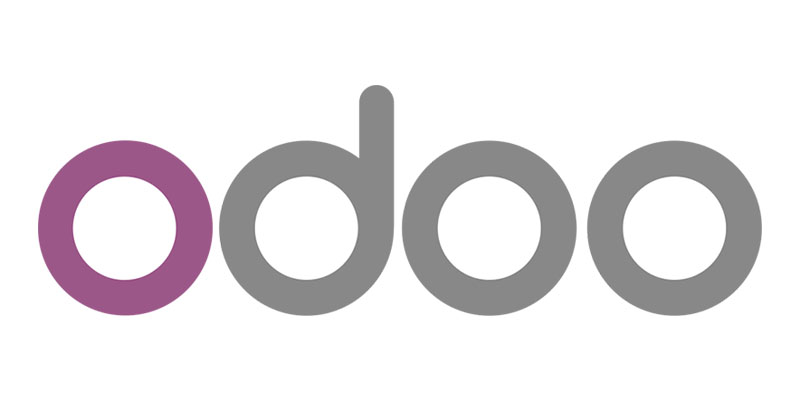 Odoo is an open source business management suite. Top Odoo apps include a CRM, helpdesk, inventory, website builder, invoicing, and email marketing tools.
Odoo has two versions: Community (open-source) and Enterprise (licensed). Most ecommerce features, like the blog, forums, live chat, inventory, and invoicing, are free.
You can either use a third-party module to add the missing functionality or upgrade to a paid plan.
Pros
Beginner friendly: Odoo has a drag-and-drop editor to help you create stunning web pages. In addition, Odoo has native themes designed for various industries.
Inexpensive fully hosted option: Odoo has two fully hosted paid plans for $7.25 and $10.90 a month if paid annually.
Cons
Limited templates: Odoo has a handful of free mobile-responsive templates. In addition, there are only 200+ paid theme options.
Limited support: Odoo's articles and videos lack detail. And the lack of support from the Odoo team and community makes it challenging for store owners to set up and run their stores efficiently.
Bagisto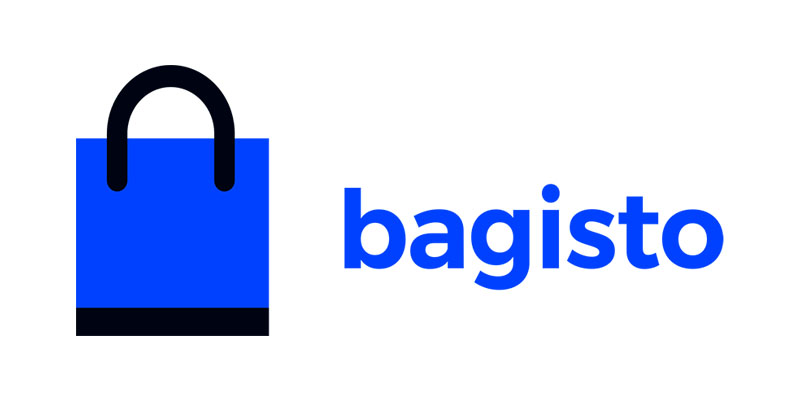 Bagisto is an Indian open source ecommerce platform built on top of PHP's Laravel. Bagisto offers both basic and advanced ecommerce functionality, making it ideal for startups and small to medium businesses.
Bagisto's main features include a multi-vendor marketplace, multi-store inventory, core web vitals, and insights reports.
Pros
Clean UI: Bagisto has a minimalistic and visually appealing user interface.
Built-in features: Bagisto has many built-in features, such as price rules, custom attributes, multistore, multi-currency, and a wishlist.
Cons
Small community: Since only 480 companies use Bagisto to power their online stores, there's less incentive for the developer community to contribute to the Bagisto platform.
Shopware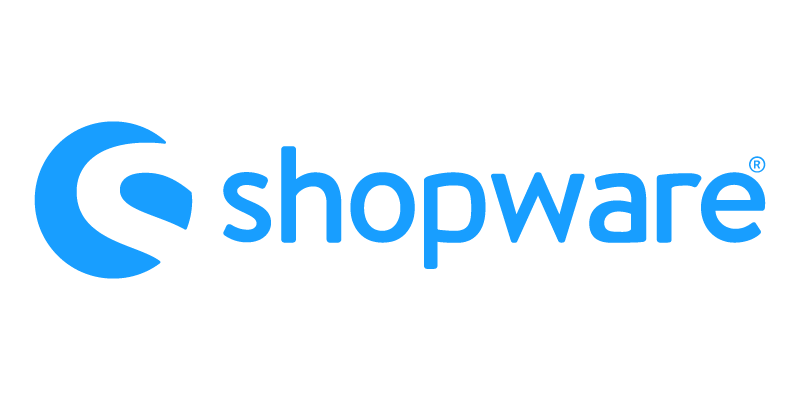 Shopware, a German open source ecommerce platform, is built with Vue.js powering the front end and Symfony powering the back end.
Over 37,000 online stores currently use Shopware, including Aston Martin and Philips. Shopware has a free community edition and three paid plans, starting at $600 monthly.
Pros
Drag and drop builder: Shopware has an easy-to-use drag-and-drop interface to customize your online store.
CMS: Shopware has a comprehensive content management system with key elements like forms, banner sliders, and tables.
Cons
Needs more support: Documentation is not updated regularly.
Tax issues: The tax calculation mechanism is based on German laws, making it difficult for non-EU residents to configure their taxes properly.
Apache Ofbiz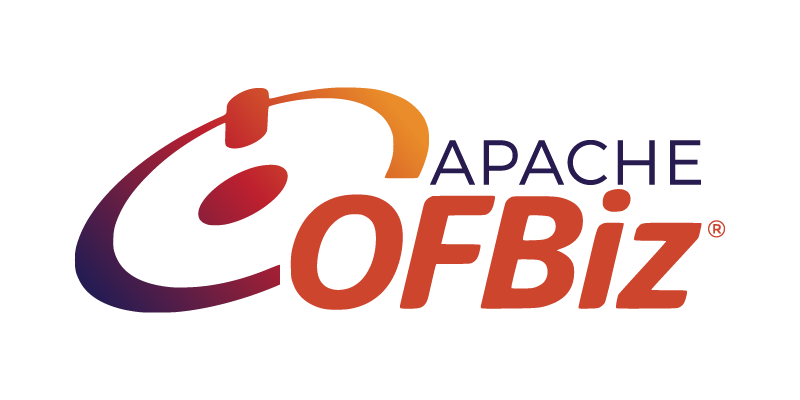 Apache OFBiz (Open For Business) is a business application suite built on a Java-based web framework.
OFBiz has different core modules, such as ecommerce, CRM, warehousing, and accounting, that developers can use to extend its functionality.
Pros
Flexible: OFBiz is extremely flexible and can be used across any industry.
Feature-packed: The ecommerce module has features like catalog management, supply chain management, warehouse fulfillment, invoicing, and business intelligence.
Cons
Not for small business owners: Apache OFbiz is made for large enterprises that have their own web development team working to enhance the framework.
AbanteCart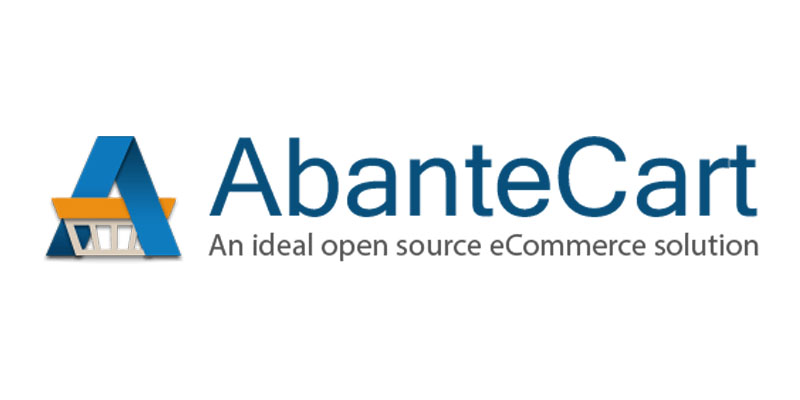 AbanteCart is a PHP-based open source ecommerce shopping cart launched in 2011. About 3800+ websites use AbanteCart for their online stores.
AbanteCart has many built-in features, such as unlimited categories, multi-store, digital products, discounts, and shipping rules.
Pros
Demo: AbanteCart has a shared demo option on their site where you can play around with some of the ecommerce features.
SEO tools: AbanteCart has important SEO features like configurable metadata, XML sitemaps, and a responsive storefront.
Cons
Not for large businesses: Because it's difficult to scale using AbanteCart, the platform is more suitable for small to medium-sized online stores.
Limited extensions: Since AbanteCart isn't as popular as WooCommerce or Magento, the number of extensions and themes offered by third-party development agencies is low. In addition, many integrations are not up-to-date with the recent versions.
Broadleaf Commerce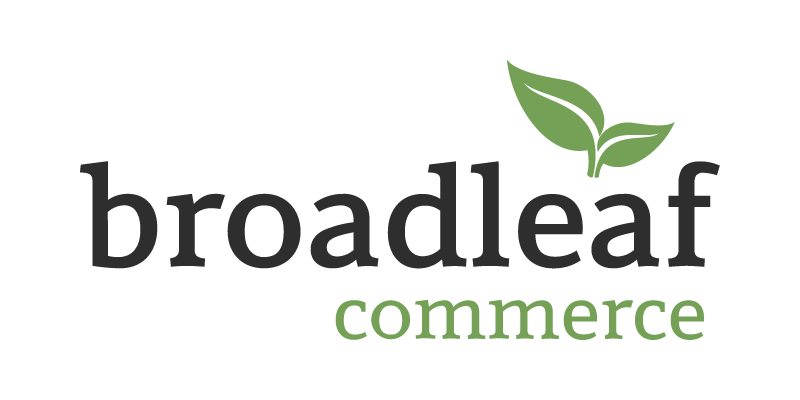 Broadleaf Commerce is an American tech company that provides a Java-based ecommerce solution.
They have six plans: Community Edition, B2C Enterprise Edition, B2B enterprise Edition, Multi-Tenant Enterprise Edition, Microservices, and Commerce Cloud.
The Community Edition is a free open source solution, while the others are paid plans.
Pros
Ecommerce features: Broadleaf has many ecommerce features like multi-currency, upselling and cross-selling, and promotional offers.
Cons
Small user base: Only 70+ stores are using Broadleaf Commerce currently. If you encounter a problem, you'll need to troubleshoot it yourself.
Needs more documentation: Support documentation is not updated regularly. The small community and poor documentation cause potential store owners to avoid this ecommerce platform.
OroCommerce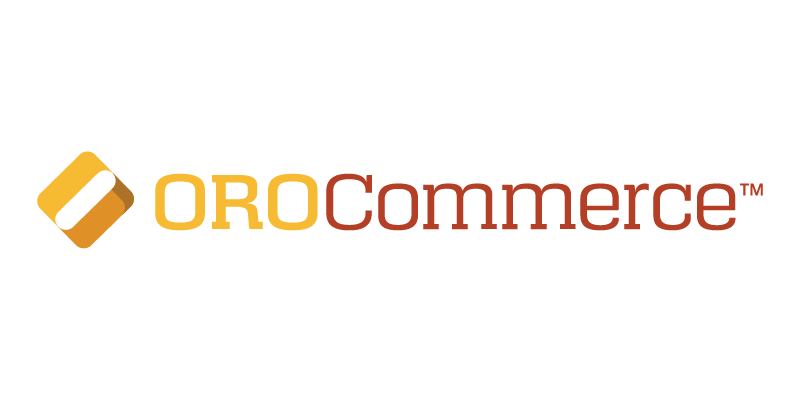 OroCommerce designed their B2B ecommerce platform for brands, distributors, manufacturers, and wholesalers.
OroCommerce has two editions:
OroCommerce Community Edition (CE): Free
OroCommerce Enterprise Edition (EE): Pricing starts at $45,000 a year.
The free, open-source edition works great for small businesses starting out.
Pros
Buyer features: OroCommerce CE has important features your buyers can use, such as repeat orders, single-page checkout, multiple shopping lists, requests for quotes, and filter navigation.
Merchant features: OroCommerce CE has essential merchant features like responsive design, customer segmentation, localization, tax rules, coupons, and upselling.
Cons
B2B audience: OroCommerce is a dedicated B2B ecommerce platform. If you're a B2C brand, it's better to choose other options from the list, like Magento or OpenCart.
Which Open Source Ecommerce Platform Should You Use?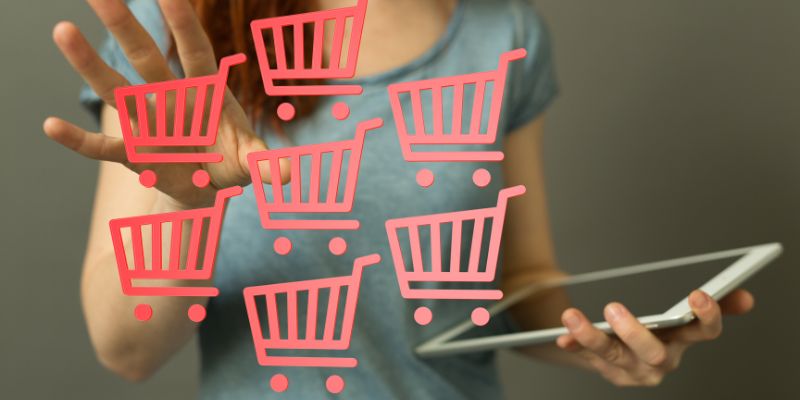 Using an open source ecommerce platform can save you hundreds to thousands of dollars each month.
However, the downside to using an open source ecommerce platform is that you are responsible for everything, from server maintenance to site security.
If you encounter a problem, you must depend on online tutorials, forums, and the community to answer your questions.
As a result, it's best to use an open source platform with a strong developer community. My top 3 open source shopping cart choices are…
WooCommerce – WooCommerce is the most popular shopping cart in the world with an enormous 3rd party developer community.
Open Cart – Open Cart is not as popular as WooCommerce but it's fast and easy to use with a decent library of 3rd party plugins.
Prestashop – Prestashop is a popular shopping cart that is well supported by the community.
Magento gets an honorable mention but the shopping cart is far too complicated to maintain without a dedicated developer on staff.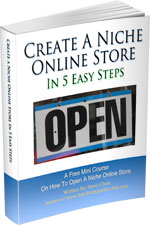 Ready To Get Serious About Starting An Online Business?
If you are really considering starting your own online business, then you have to check out my free mini course on How To Create A Niche Online Store In 5 Easy Steps.
In this 6 day mini course, I reveal the steps that my wife and I took to earn 100 thousand dollars in the span of just a year. Best of all, it's free and you'll receive weekly ecommerce tips and strategies!
Note: This post above may contain affiliate links, which means that I may receive a commission if you make a purchase when clicking a link. Please consult our privacy policy for more information.
Related Posts In Ecommerce Platforms
About Steve Chou

Steve Chou is a highly recognized influencer in the ecommerce space and has taught thousands of students how to effectively sell physical products online over at ProfitableOnlineStore.com. 

His blog, MyWifeQuitHerJob.com, has been featured in Forbes, Inc, The New York Times,  Entrepreneur and MSNBC.  

He's also a contributing author for BigCommerce, Klaviyo, ManyChat, Printful, Privy, CXL, Ecommerce Fuel, GlockApps, Privy, Social Media Examiner, Web Designer Depot, Sumo and other leading business publications.

In addition, he runs a popular ecommerce podcast, My Wife Quit Her Job, which is a top 25 marketing show on all of Apple Podcasts. 

To stay up to date with all of the latest ecommerce trends, Steve runs a 7 figure ecommerce store, BumblebeeLinens.com, with his wife and puts on an annual ecommerce conference called The Sellers Summit.  

Steve carries both a bachelors and a masters degree in electrical engineering from Stanford University. Despite majoring in electrical engineering, he spent a good portion of his graduate education studying entrepreneurship and the mechanics of running small businesses.