Deciding what payment processor to use is one of the most important decisions you'll make with your online business.
Customers must be able to conveniently pay online and trust that their credit card information will be handled securely.
Right now, two of the most popular options are Stripe and PayPal.
And this article will teach what you need to know about using Stripe Vs Paypal for your business.
Get My Free Mini Course On How To Start A Successful Ecommerce Store
If you are interested in starting an ecommerce business, I put together a comprehensive package of resources that will help you launch your own online store from complete scratch. Be sure to grab it before you leave!
PayPal – A Comprehensive Overview
PayPal has been around for years and it's one of the oldest online payment processors.
You can add the PayPal payment gateway to your website and accept payments via PayPal, as well as credit and debit cards.
However, choosing the right Paypal plan for your business can be extremely confusing because Paypal offers a ton of different options.
Here's a breakdown of each service.
Paypal Standard And Paypal Checkout

Paypal Standard is the no frills, free version of Paypal. It is completely free of charge and you can technically accept both Paypal payments and credit cards.
In addition, if a customer decides to pay by Paypal Checkout, all of their contact and shipping information is automatically imported into your shopping cart so they do not have to enter anything during checkout.
This is extremely powerful when it comes to converting a mobile customer because phone shoppers hate to type.
Editor's Note: When I added Paypal Checkout to my ecommerce store, my mobile conversion rate went up by 31%. Please check out my post on PayPal Checkout – How This One Feature Increased Mobile Conversion Rates By 31%
However, the main disadvantage of Paypal Standard is that a customer must be taken off of your website in order to login to their Paypal account.
Whenever a customer has to leave your site, there's a high probability that they will abandon their purchase altogether.
Even though Paypal Standard allows a customer to pay by credit card, the option to pay by credit card is often hidden or obscured.
For example, here's what a typical Paypal payment screen looks like.
Because it's so confusing for customers to pay by credit card, I don't recommend relying on Paypal Standard as your primary payment processor.
Payment Payments Pro

If you don't want your customer to leave your website when checking out, then Paypal also offers a high end solution called Paypal Payments Pro.
Along with the ability to process credit card payments directly on your site, you also have access to a virtual terminal where you can manually process payments online.
But the main disadvantage of Paypal Payments Pro is that it costs $30/month. In addition, you have to worry about PCI compliance.
What is PCI compliance?
PCI compliance is a set of standards enacted by the credit card processing community to ensure that all credit card transactions are secure.
To be compliant, the credit card standards committee makes you jump through a set of hoops to process credit cards on your website or else you can face fines and/or penalties.
Even though becoming PCI compliant is not a huge deal, the language used in the PCI compliance documentation can be extremely intimidating and confusing.
If you don't want to deal with PCI compliance whatsoever, then I'd avoid Paypal Payments Pro.
Paypal Advanced

Paypal Advanced is a lesser used version of Paypal that is a hybrid of Paypal Standard and Paypal Payments Pro.
Like Paypal Payments Pro, a customer is not taken away from your website to complete a credit card transaction.
But the primary advantage is that you do not have to worry about PCI compliance either.
So what's the downside?
First off, Paypal Advanced costs $5/month.
But the primary disadvantage of Paypal Advanced is that you have no control over the look and feel of your credit card forms on your website.
Here's an example of a Paypal Advanced credit card form.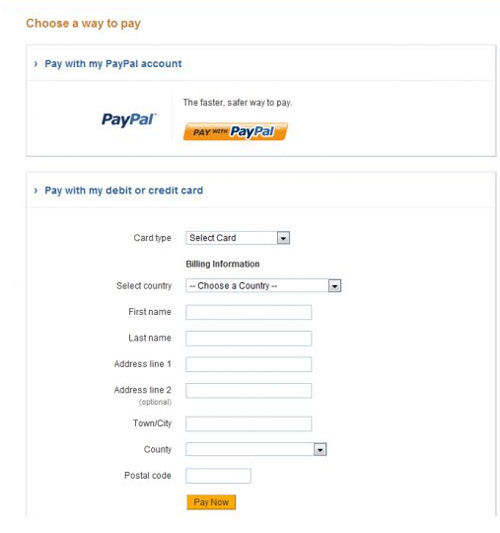 The overall design of this form can not be changed and it may clash with your website theme.
Stripe – Everything You Need To Know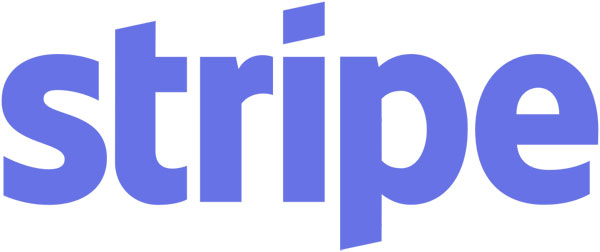 Stripe, on the other hand, offers much more customization. On top of that, unlike PayPal, Stripe can provide you with a merchant services account. This can be an advantage if you want everything in a single package.
Stripe also allows you to issue invoices, implement recurring billing and is also compatible with third-party accounting and invoicing software, like Freshbooks.
Stripe is 100% free to setup and the transaction fees charged by Stripe and PayPal are the same at $.30 per transaction and 2.9%.
What to Consider When Choosing Between Stripe Vs PayPal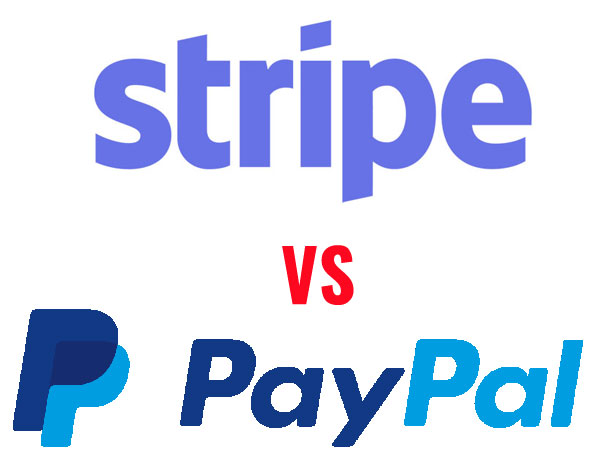 Before you move forward, you want to make sure that you're getting the right solution for your company. And it's important to note that your choice of payment processor is not mutually exclusive.
In fact, many businesses today use both Stripe and Paypal. For example, my wedding handkerchief shop uses Paypal Payments Pro as its primary payment processor and Stripe as a backup.
The entrepreneurship tshirt store that I started with my kids at KidInCharge.com uses both Paypal Standard and Stripe.
My online store course uses Stripe to manage payment plans and Paypal for lump sum purchases.
Bottom line, your decision between Stripe vs Paypal depends on your situation.
Here are some of the factors you want to consider as you decide between the two.
Stripe Vs Paypal – Which Charges Less Fees?

If you're worried about the cost, start with the fees. Both Stripe and PayPal charge 2.9% + $0.30 per transaction for U.S. purchases. (If you're a nonprofit, though, PayPal charges a lower fee.)
However, it's important to note that there are other fees to consider.
Stripe doesn't charge any account fees at all. With PayPal Standard, you can get a free account, but if you want to use Payments Pro, it will cost you $30 per month.
PayPal also charges additional fees for mobile readers and a virtual terminal. You might also run into extra fees for recurring billing, currency conversion, refunds, payments via American Express, and international costs.
Stripe, on the other hand, charges additional fees for fewer services. While you'll pay extra for converting currencies and processing international credit cards, as well as refunds and billing services, the list of extra fees is shorter than what you'll see with PayPal.
Stripe's payment processing fees
Online payments – 2.9% + 30¢ per transaction for all payments
ACH Transfer – 0.8% per transaction with a $5 cap
Wire – $8.00 per wire payment
International Payments – 3.9% + 30¢ transaction fee. Extra 1% for currency conversion based on exchange rate
Paypal's payment processing fees
Online payment – 2.9% + 30¢ per transaction
Non-profit – 2.2% + 30¢ per transaction
Micropayments – 5% + 5¢ per transactions
International Payments – 4.4% transaction fee + fixed fee based on the exchange rate
Mobile Card Reader – 2.7% per sale using a PayPal card reader
American Express Payments – 3.5% per transaction
The question of cost becomes even more interesting once you start processing payments in volume.
With Paypal, we are currently getting charged 2.2% whenever we process a Visa/Mastercard transaction and you can negotiate lower rates as soon as you hit $10K/month.
With Stripe, the threshold for negotiation is much higher. Anecdotally, I've heard that Stripe won't lower their rates until you process over $80K/month.
Keep in mind that your ability to negotiate rates will heavily depend on your transaction volume.
For more information on rates, please consult my post on The Cheapest Credit Card Processing Option For Small Business
Edge: Tie
Stripe Vs Paypal – Which Accepts More Currencies and Countries?

Where are most of your customers located, and what currencies do they use?
PayPal is a good choice if you have customers in a lot of different countries.
In fact, you can accept payments from people in more than 200 countries with PayPal. On the downside, though, most of these customers have to use one of the 25 currencies available.
Stripe is almost the complete opposite of PayPal when it comes to currencies vs. countries. While you can only use Stripe to accept payments from customers in 25 countries, the company processes 135 currencies.
If most of your customers are paying in major currencies like dollars and euros, PayPal can be a great choice, since you have access to more countries.
However, if being able to accept a variety of currencies is more important to you, it might actually make more sense to use Stripe — as long as it's accepted in all the countries you do the most business in.
Edge: Tie
Stripe Vs Paypal – Which Supports More Payment Methods?

PayPal allows you to accept payments from credit and debit cards, in addition to PayPal. It's also possible to set up a virtual terminal and accept payments by phone for an extra fee.
However you must review each Paypal plan carefully. Because there are different PayPal gateway products, you might not be able to process certain payment types if you're on the lowest tier.
Stripe, on the other hand, is compatible with just about any type of credit card and payment type you can imagine.
In addition to credit and debit cards, you can also use the major checkout options provided by American Express, Mastercard, and Visa.
Plus, Stripe is compatible with Apple Pay and Google Pay. You can even accept payments from AliPay and WeChat Pay with Stripe.
Basically, the only thing you can't do with Stripe is accept PayPal.
Payments Accepted By Paypal
PayPal
PayPal Credit
Credit cards
Debit cards
Virtual Terminal
Payments Accepted By Stripe
Credit cards
Debit cards
International cards
AmEx Checkout
Masterpass by MasterCard
Visa Checkout
WeChat Pay
AliPay
Apple Pay
Google Pay
ACH credit and debit
Virtual Terminal
One way to get around this, of course, is to use both.
You can use Stripe as your main payment processor, using it to manage credit card and other payment types, while having PayPal available on your website to handle payments from customers that prefer it.
Edge: Stripe
Stripe Vs Paypal – Which Has Better Invoicing Options?
PayPal offers a number of billing options, including invoicing and recurring billing.
One of the advantages of PayPal is that you can send as many invoices as you want for free. If you want to be able to set up recurring billing, though, you'll have to pay a monthly fee of $10.
Stripe also offers invoicing and subscription options through its platform. However, once you reach $1 million in sales through the service, you have to start paying transaction fees for your invoicing.
PayPal also has an in-personal and POS integration, so you can accept payments when you're selling offline or over the phone.
Stripe mainly caters to the online space, without much help for POS integrations and offline options.
Edge: PayPal
Stripe Vs Paypal – Which Is Better For Recurring Billing And Payment Plans?

When it comes to setting up payment plans and recurring billing, Stripe easily beats out Paypal hands down.
First off, Paypal charges you a monthly fee of $10 to set everything up whereas Stripe is 100% free.
But the main reason Stripe is superior to Paypal is that a Paypal customer can cancel their payment plan at any time without your intervention.
If you don't have alerts setup, a Paypal customer can cancel their recurring billing plan without you knowing.
However with Stripe, a customer can not terminate a payment plan unless you do it for them.
Edge: Stripe
Stripe Vs Paypal – Which Is More Secure?

Both PayPal and Stripe are secure payment platforms.
Both companies are compliant where they need to be, and take steps to make sure the data and information are kept safe.
PayPal is well-recognized, so from that standpoint, it can be an advantage to have your checkout handled by such a well known company.
However Stripe is equally as secure, and as long as you display a badge or certification that your website is secure, customers will trust your online shop as well.
This is an essential point when you're selling online. You need to display some type of security certificate, and you need to make sure that customers are going to see that https ahead of your address so they know it's secure when they make a purchase.
One point to consider is that Stripe is PCI compliant out of the box whereas a solution like Paypal Payments Pro requires you to take additional action.
For example if you use PayPal's Payments Pro plan, you're stuck running your own PCI compliance assessments.
This seems a little off since Paypal Payments Pro will set you back $30/month but that is the cost of using Paypal to process credit cards if you don't want customers leaving your website.
Edge: Stripe
Stripe Vs Paypal – How Fast Can You Get Your Money?

The speed at which you get your money is a big deal. In both cases, you need to have an active bank account in order to receive payments.
Make sure you set up a business bank account for this purpose.
Neither company requires that you have a merchant services account. Indeed, if you don't want to set up a merchant services account, you don't have to. Customers can still use different payment types, regardless.
However, PayPal will get your money to you faster. In most cases, you can ask for your money and have it in the bank within one business day.
Stripe, on the other hand, takes two business days.
Another point for PayPal, in the Stripe vs. PayPal debate, is the fact that PayPal also offers an instant transfer option.
If you connect your PayPal account to the business debit card associated with your account, you can actually get an instant transfer of funds.
As expected with PayPal, though, there is an extra fee if you want an instant transfer.
Edge: PayPal
Stripe Vs Paypal – Which Has Better Customization Features?

Customization can be a crucial factor when making a decision about how to accept payments.
By and large, if you want custom payment plans and the ability to handle special billing options, then Stripe is the way to go.
Stripe allows you to fully customize just about every aspect of the experience, whether it's an invoice or the checkout process.
The level of customization is obvious with the powerful third-party integrations available with Stripe. While PayPal can integrate with WooCommerce, Salesforce, and QuickBooks, customization is minimal.
Stripe, on the other hand, offers you the ability to manage most aspects of your business from your own platform, via its integrations. You can build forms, engage in fundraising, manage referral marketing, and even your CRM with Stripe.
Plus, Stripe is developer friendly so you can highly customize every aspect of the customer experience. Having coded for both Paypal and Stripe, I can attest that Paypal's APIs are a mess compared to Stripe.
If you're a business that wants a high degree of branding, and you need more customization, Stripe is the way to go. For simple payment applications, Paypal should be adequate.
Edge: Stripe
Stripe Vs Paypal – Which Is Easier To Setup?

Both PayPal and Stripe are great payment processing solutions but require some amount of setup in order to get started.
In general, PayPal is easier for merchants to set up. Because Paypal is so pervasive, it is supported out of the box by most platforms and there's not much you have to do outside of creating an account.
Stripe is fairly easy to use as well as long as you stick to the basics and avoid customizations.
Once things start to get a little more involved, though, implementing Stripe requires a developer. While it has a lot of great features, Stripe shines best when you have an coder on staff.
Edge: PayPal
Stripe Vs PayPal – What Type of Business Do You Have?

While you want to take the above items into account when deciding between Stripe vs PayPal, it's also important to consider the type of business you're running.
In many cases, Stripe can be overkill in terms of features. After all, you might not need special payment plans or integration with 3rd party tools.
For simple payment applications, PayPal lets you add your own logo to the invoice and make some tweaks — and that might be enough.
Depending on the purpose of your business and what you hope to accomplish with it, one solution might be more straightforward to implement and maintain.
Business Types Ideal for PayPal
PayPal is a little easier to set up and integrate into a website, so if you're in the beginning stages of your business, or if you don't need a highly customized checkout experience, PayPal can be ideal.
It's reasonably priced, and the convenience makes it worth the fees.
Some of the types of companies likely to benefit from a PayPal-only approach:
Small non-profits (charged a lower transaction fee)
Freelancers
Very small businesses
Businesses with international customers spread out all over the world
Brick and mortar businesses
All of these businesses usually don't need a lot of development support, and invoicing or collecting donations is more likely to be a major part of the business. For simple applications, PayPal works really well.
Additionally, if you have worldwide customers, and you need access to a system that accepts payments from just about anywhere, PayPal can be a good choice.
Business Types Ideal for Stripe
If you don't need the worldwide reach of PayPal (the 25 countries available through Stripe are enough), Stripe can be ideal for businesses that are getting ready to take the next step.
Business types that Stripe can be especially useful for include:
Enterprises and SAAS companies
Small and medium-sized businesses that need to accept all payment types
Online marketplaces and membership sites
Businesses selling digital courses
With Stripe, it helps to have a strong developer team.
While Stripe is user-friendly and you don't need to be an expert developer to use it, you'll get better results and more bang for your buck if you have someone on your team with strong development skills.
Stripe Vs PayPal – Other Things to Consider
When it comes to other areas of importance, PayPal and Stripe are fairly evenly matched.
Contracts
Neither company requires you to sign a contract. It's strictly pay-as-you-go, so you don't have to worry about things like early termination fees.
If you decide to switch payment processors, it's not a problem.
Risk
Basically, Stripe and PayPal both take on the risk associated with merchant services and you don't have to establish a merchant services account.
Instead, it's all done through the accounts the companies own. This makes accepting payment quick and easy and you assume a smaller degree of risk for certain transactions.
However, it's important to note that both Stripe and PayPal can place holds on your account if they think that something looks suspicious.
This can be a drawback for you if you need your money and a transaction has been sent for review.
Related: Why Paypal Freezes Or Limits Accounts And How To Prevent This From Happening To You
Customer Service
When you use any service, you want to know that you have access to support. Both PayPal and Stripe offer a range of customer service options which include:
Knowledgebase/help center
Live chat
Phone
Email
Social media
Because Stripe is so developer friendly, it also has an extensive developer community and documentation. Additionally, there's a freenode chat with Stripe.
Stripe Vs PayPal – Which Should You Choose?

In the end, Stripe and PayPal are about even. What payment processor you choose depends largely on the type of business you have, and your specific needs.
If you need customization, recurring billing or payment plans, it makes sense to choose Stripe. It's superior integration and the ability to incorporate your own branding and fully customize the checkout experience makes it a solid choice.
However, if you just want something simple and you don't mind sending customers off your website to complete a transaction, then Paypal can be a good solution. After all, it's much easier to "plug and play" with PayPal than with Stripe.
For an ecommerce store, I would start out with a combination of Stripe and Paypal Checkout. Both solutions are free and it's a great way to get started.
However once you start selling in volume (>$10K/month), Stripe will become much more expensive than a traditional payment gateway and you may want to explore other cheaper options.
Bottom line, it all comes down to your business needs.
As of right now, I believe that you must be able to accept Paypal with your business because it's such a pervasive payment platform. And for the sole purpose of accepting Paypal, Paypal Standard/Checkout is usually good enough.
On the flip side, Paypal's credit card processing options are not ideal which makes Stripe a very convenient solution for everything else. Good luck!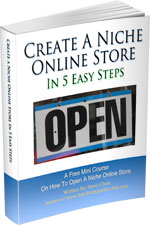 Ready To Get Serious About Starting An Online Business?
If you are really considering starting your own online business, then you have to check out my free mini course on How To Create A Niche Online Store In 5 Easy Steps.
In this 6 day mini course, I reveal the steps that my wife and I took to earn 100 thousand dollars in the span of just a year. Best of all, it's free and you'll receive weekly ecommerce tips and strategies!
Note: This post above may contain affiliate links, which means that I may receive a commission if you make a purchase when clicking a link. Please consult our privacy policy for more information.
Related Posts In Payment Processing
About Steve Chou

Steve Chou is a highly recognized influencer in the ecommerce space and has taught thousands of students how to effectively sell physical products online over at ProfitableOnlineStore.com. 

His blog, MyWifeQuitHerJob.com, has been featured in Forbes, Inc, The New York Times,  Entrepreneur and MSNBC.  

He's also a contributing author for BigCommerce, Klaviyo, ManyChat, Printful, Privy, CXL, Ecommerce Fuel, GlockApps, Privy, Social Media Examiner, Web Designer Depot, Sumo and other leading business publications.

In addition, he runs a popular ecommerce podcast, My Wife Quit Her Job, which is a top 25 marketing show on all of Apple Podcasts. 

To stay up to date with all of the latest ecommerce trends, Steve runs a 7 figure ecommerce store, BumblebeeLinens.com, with his wife and puts on an annual ecommerce conference called The Sellers Summit.  

Steve carries both a bachelors and a masters degree in electrical engineering from Stanford University. Despite majoring in electrical engineering, he spent a good portion of his graduate education studying entrepreneurship and the mechanics of running small businesses.