Whether you sell physical or digital products online, at some point you'll experience a credit card chargeback no matter how good your customer service is or how great your products are.
Now before I begin, I want to explain the definition of a credit card chargeback. As you know, whenever you buy anything with a credit card, the credit card company protects you from any sort of fraud that a merchant might commit.
This includes incorrect amounts charged to your card, failure to deliver the goods as promised or shipping faulty or damaged products. When any of these things happen, you can call your credit card company and they will issue you a refund if certain conditions are met.
This protection is one of the primary reasons why I always use my credit card to make any large purchase.
However as with everything in life, credit card chargebacks can be abused by your customer at your expense whenever you sell something online.
First off,I want to say that our online wedding linens store has only experienced 3 or 4 chargebacks in the last 9 years of business and we have won them all.
However for my online course, I've probably gotten closer to 7 or 8 in the last 5 years and my track record for winning hasn't been nearly as good.
Recently however, I won my last 2 digital course chargebacks which is the main reason why I'm writing this post today. In the past, winning a digital download related chargeback was nearly impossible. But today, there are many ways to fight your case.
The key point is that no matter what you sell, whether it be digital or physical, there are many things that you can do to prevent chargebacks.
Reasons For A Customer Filing A Credit Card Chargeback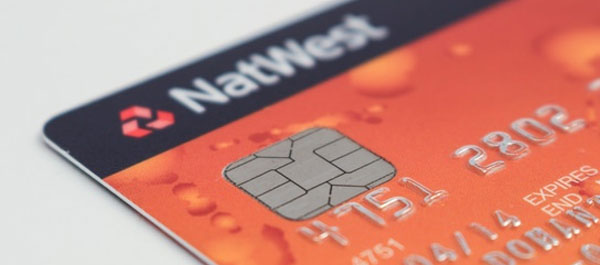 Some chargeback claims are legit but there will always be customers who abuse the system. The amount of sleazy customers that you have really depends on your clientele and what you sell.
My buddy who sells electronics has had many more problems than I've had because there are many more ways to complain about non functional electronic merchandise.
That is why I always stress that it's important to sell something that isn't fragile or easily damaged during shipment.
Most chargebacks usually involve one of the following situations.
A customer claims you never delivered the product. Incidentally, this is the easiest one to dispute.
A customer claims you shipped them something broken
A customer claims that they never ordered the product
A customer claims that they issued a return but you never refunded their money.
Get My Free Mini Course On How To Start A Successful Ecommerce Store
If you are interested in starting an ecommerce business, I put together a comprehensive package of resources that will help you launch your own online store from complete scratch. Be sure to grab it before you leave!
Fighting Chargebacks For Physical Products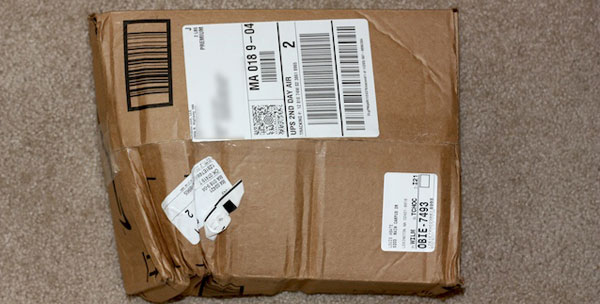 On the surface, you would think that fighting a physical product chargeback would be easy and straightforward. You simply send the credit card company proof of delivery and voila! You win right?
Not quite…
Just because you have proof of delivery does not mean you will win. In fact, if the customer is deliberately trying to defraud your company, you must take active measures to not lose money.
Here are a bunch of things you can do to prevent chargebacks.
To prevent undelivered product claims, the solution is simple. Use a delivery service that offers delivery confirmation. FedEx and UPS offer it for free and USPS offers a notification service at a minimal cost. This is required!! Don't go cheap and not pay for it because you will definitely be asked for this information.
If the order is greater than $250, always pay for signature confirmation. Having a signature on the package will help fight claims where the customer claims the order was never received even though it's marked as delivered.
To prevent broken merchandise claims during shipping, always purchase shipping insurance if your items are fragile. If the goods arrive at their destination with visible damage to the packaging, have the customer refuse shipment or have the carrier return to sender so you can file a claim.

Make sure you clearly document the timeframe with which to handle these claims and make sure that the customer doesn't throw away the packaging. Usually, the insurance process takes a long time so you need to file a claim asap.

To handle claims of broken merchandise not caused by shipping, you can do one of two things. You can have the customer contact the manufacturer directly if the item is under warranty or you can have them ship the item back to you. Once again, make sure your return policy is very clear about the timeframe and the RMA process.
If the customer claims that they never ordered the product, make sure you have clear documentation of their order. Never ship any merchandise to an address other than the billing address for the credit card.
Finally if a customer claims to have made a return, ask for a confirmation number. If they can't produce one, then the credit card company will likely not issue a chargeback.
When You Can't Obey All The Rules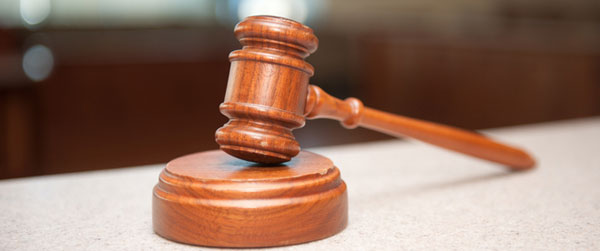 While most of the items above are common sense, there are times when you can't obey all of these rules without potentially pissing a customer off.
For example if you refuse to ship to a different address other than the billing address over the holidays, you're going to lose a lot of business.
This is when you have to do some due diligence for yourself and make a judgement call.
First off, any customer who makes a large order and pays for rush delivery to an address other than the billing address REQUIRES scrutiny.
Here's what I do for all suspicious orders.
I check the IP address of the customer. If the delivery address is in the United States and the IP is somewhere outside of the country, it's a huge red flag! I almost never ship the order. We do this check manually for certain orders but you can use a service like MaxMind to do this check automatically with your shopping cart. If you sell high ticket items like electronics, then it's probably worth the money
I call the customer. Especially if the order needs to be rushed, I'll call the customer and ask exactly what their deadline is and why they need their items so quickly. From there, it's a judgement call based on your conversation. If the person seems legit, then go ahead and ship the order.
I stalk the customer. You'd be surprised how much information you can find about an individual just by doing a few searches online. Sometimes an innocent Google search may turn up a scam. In any case, I do the "customer stalk" as a last resort if I'm still not sure about the validity of a purchase after doing the first 2 items above
Fighting Chargebacks For Digital Products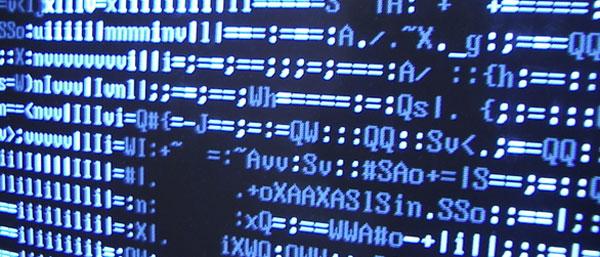 Winning a chargeback for a digital product is much much harder than winning a chargeback for a physical product. With a physical product, you have proof of delivery but with digital, you basically have nothing but a receipt.
That is why you have to go out of your way to track people who buy your digital goods if you want to have any hope of winning a chargeback.
Here's what I do.
For context, I run a membership site called Create A Profitable Online Store. And when anyone accesses my info product, they have to login.
Whenever someone logs in, I track their IP address and every single page that they've accessed on my site and for how long. If you ever get a chargeback, you may need to show all of this activity to the credit card company.
One of the ways I track digital customers is by using a service called Intercom.io. Now this service was intended to be used as an email marketing tool that triggers based on user activity. However, it works really well as a customer tracking tool and it's 100% free!
Here's an example of what Intercom.io can tell you

I also track customer behavior in Google Analytics by using custom variables that allow me to know who is doing what.
Finally, I also keep track of all email correspondence and forum usage on my site.
The last 2 chargebacks I received were from people who claimed that "they never signed up for the class". So when I got the chargeback, I pulled server logs of every one of their sessions, their IP address and a copy of all email correspondence.
The IP address they used to make the purchase matched their location and all of the logins occurred from the same IP address. When I presented the evidence to the credit card company, they denied the charge back.
The Key To Winning Chargebacks
In general, your chances of winning a credit card dispute are greatly improved if you maintain good documentation. Always handle all correspondence via email if possible so you have a precise record of all conversations.
One other thing that I suggest is to make sure that your store name is what appears on a customer's credit card monthly statement. When I first set up our credit card merchant account, I set it to a shorthand version of our store name.
This caused some confusion for certain customers because they didn't recognize our store name in their monthly statement.
I would also go as far as to document the shipping and returns policy on every single document that a customer sees. This includes the invoice and at least a mention during the checkout process.
Overall, I don't worry too much about chargebacks. There are checks and balances on both ends to prevent fraud.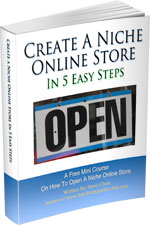 Ready To Get Serious About Starting An Online Business?
If you are really considering starting your own online business, then you have to check out my free mini course on How To Create A Niche Online Store In 5 Easy Steps.
In this 6 day mini course, I reveal the steps that my wife and I took to earn 100 thousand dollars in the span of just a year. Best of all, it's free and you'll receive weekly ecommerce tips and strategies!
Note: This post above may contain affiliate links, which means that I may receive a commission if you make a purchase when clicking a link. Please consult our privacy policy for more information.
Related Posts In Payment Processing
About Steve Chou

Steve Chou is a highly recognized influencer in the ecommerce space and has taught thousands of students how to effectively sell physical products online over at ProfitableOnlineStore.com. 

His blog, MyWifeQuitHerJob.com, has been featured in Forbes, Inc, The New York Times,  Entrepreneur and MSNBC.  

He's also a contributing author for BigCommerce, Klaviyo, ManyChat, Printful, Privy, CXL, Ecommerce Fuel, GlockApps, Privy, Social Media Examiner, Web Designer Depot, Sumo and other leading business publications.

In addition, he runs a popular ecommerce podcast, My Wife Quit Her Job, which is a top 25 marketing show on all of Apple Podcasts. 

To stay up to date with all of the latest ecommerce trends, Steve runs a 7 figure ecommerce store, BumblebeeLinens.com, with his wife and puts on an annual ecommerce conference called The Sellers Summit.  

Steve carries both a bachelors and a masters degree in electrical engineering from Stanford University. Despite majoring in electrical engineering, he spent a good portion of his graduate education studying entrepreneurship and the mechanics of running small businesses.