Ever since Paypal stopped returning fees from refunded transactions, the ecommerce community has been up in arms. If you find Paypal's refund policies unfair, here are my favorite Paypal alternatives for ecommerce merchants.
First off, here's exactly what Paypal announced in late 2019.
Taken verbatim from their press release, Paypal declared that…
In line with industry practice and according to our updated policy, we will not charge a fee to process refunds, but the fees from the original transaction will not be returned. This policy will not apply to duplicate transactions, voids and most disputed transactions. You can review the PayPal User Agreement for more information on our return policies.
This means that if you sell high return rate goods like clothing or shoes, you will get charged 2.9% + 30 cents per transaction regardless of whether a customer chooses to keep their purchase.
Paypal's refund policy is especially problematic for sellers of expensive products or goods with low margins. If you are a dropshipper and your margins are only 10%, can you imagine giving away almost a third of your profit(2.9%) to Paypal no matter what?
If you sell a product that costs $1000, can you imagine giving Paypal $29 every time a customer makes a return?
Here are some common scenarios where ecommerce merchants must provide refunds to customers at no fault of their own.
USPS shipment gets lost in transit and a refund is issued
Buyer screws up shipping info and requests a refund when order doesn't arrive on time
Buyer changes his/her mind on a purchase
Bottom line, Paypal is leveraging their market share to further squeeze ecommerce merchants.
But the good news is that you don't have to use Paypal anymore. And there are many Paypal alternatives at your disposal.
Get My Free Mini Course On How To Start A Successful Ecommerce Store
If you are interested in starting an ecommerce business, I put together a comprehensive package of resources that will help you launch your own online store from complete scratch. Be sure to grab it before you leave!
Why Paypal Sucks
Aside from their refund policy, there are many other reasons to switch away from Paypal as well.
For one thing, Paypal has a habit of freezing and limiting accounts. Unlike a traditional bank, Paypal has full power over your funds and they can hold your money at their discretion.
In fact, I've heard many horror stories firsthand about Paypal randomly limiting accounts or freezing funds for up to 6 months.
Many of my friends who have had their funds frozen by Paypal eventually got their money back after several months. But not having access to your cash flow for up to 6 months can destroy an ecommerce business.
In general, by using Paypal, you are also giving them a say in what you can sell. For example, Paypal does not allow you to sell CBD products or anything remotely controversial.
What's worse is that suspensions rarely happen right away. And Paypal will often allow you to accumulate money in your account and suddenly restrict your funds. There is no warning.
Finally, Paypal probably has the WORST user interface I've ever seen and their documentation is horrible. If you want to implement a custom version of subscription payments or even something as simple as Paypal checkout, good luck!
The Benefits Of Paypal

It wouldn't be fair to bash on Paypal without pointing out some of Paypal's benefits.
The main reason shop owners use Paypal is because Paypal is pervasive. Practically everyone has a Paypal account and it makes online payment processing simple and easy.
For example, Paypal Checkout allows you to import your customer's information into your shopping cart so users don't have to type. This is extremely critical for mobile shoppers because it's inconvenient to type on a tiny smartphone keyboard.
Paypal also offers sellers and buyers some amount of protection for fraudulent transactions as well.
But outside of these positives, Paypal will always be more expensive. Even transferring money back and forth to your bank account can take up to 4 business days.
In any case, if you are tired of Paypal's fees and draconian refund policy, there are many Paypal alternatives that can offer most of what Paypal does including MUCH better customer service.
Paypal Alternative #1: Stripe

Stripe is probably Paypal's biggest competitor in the ecommerce space. And to be frank, Stripe is far better than Paypal in almost every respect.
For one thing, Stripe's fees are very transparent. Stripe charges 2.9% plus 30 cents for every transaction and there are no monthly fees. If you exceed 80K/month in payment processing, you can contact their customer support and get a fee reduction.
Everything related to Stripe is self hosted which means that you have full control over your entire checkout process with no monthly fees.
Furthermore, Stripe automatically deposits your funds into an outside bank account, so they can never freeze your funds like Paypal often does.
If you are a coder like I am, the Stripe API and documentation is incredibly straightforward and well written unlike Paypal's cludgy programming interface.
When it comes to subscriptions and recurring payments, Stripe beats Paypal hands down and you can store credit card tokens and charge customers in a variety of ways.
Similar to Paypal Checkout, you can also import payment information from Stripe for existing customers so they don't have to type during checkout.
Overall, Stripe is a superior solution to Paypal in almost every respect.
However, the only (and biggest) downside is that Stripe is only available to US and Canada based businesses at the moment. However, you can accept payments from any country.
Related Reading: Stripe vs PayPal – The Best Payment Processor For Your Business
Paypal Alternative #2: Authorize.net

Authorize.net has been around since 1996 and they process payments for over 50,000 merchants worldwide. Almost every shopping cart in the world has an Authorize.net plugin so you can begin processing payments right away.
They also integrate well with other payment processing solutions worldwide as long you are based in either the US, Canada, UK, Europe or Australia.
The best part about Authorize.net is that you can easily negotiate lower fees as soon as you cross about 5K/month in payment processing volume.
Unlike Stripe and Paypal which largely offer a fixed pricing scheme, you can save a lot of money by going with a payment processor like Authorize.net.
The main downside with Authorize.net is that there are many vendors out there and negotiating fees often feels like buying a used car. There's a lot of jargon and potential hidden fees so you have to do your research before signing on with a vendor.
Many Authorize.net plans also carry a monthly recurring fee in addition to a transaction fee so you have to do the math to see if the lower rates will actually save you money. Some vendors also charge setup fees as well.
The final downside to Authorize.net is that you have to get quarterly PCI scans on your server for PCI compliance.
In general, this isn't a huge deal but PCI scans occasionally uncover issues that can be a pain to deal with.
Overall, if you are looking for an Authorize.net provider, I've used eMerchant in the past.
Click Here To Try eMerchant, An Authorize.net Provider
Paypal Alternative #3: Apple Pay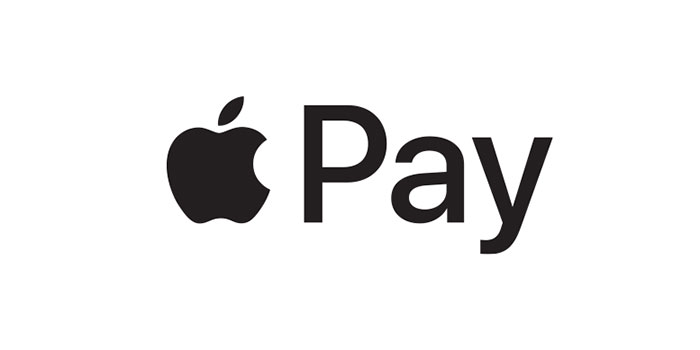 In general, I'm not a big fan of device specific payment platforms, but the Apple community is too large to ignore.
Apple Pay enables businesses to collect payments from customers with their iPhones and iPads. Similar to Paypal, users can also send and receive money with each other as well.
With just a single click, Apple users can login via Touch ID and pay with their iPhone or Apple watch directly on your website.
There is no fee to accept Apple Pay beyond your current credit card processing rates and fees.
Paypal Alternative #4: Google Pay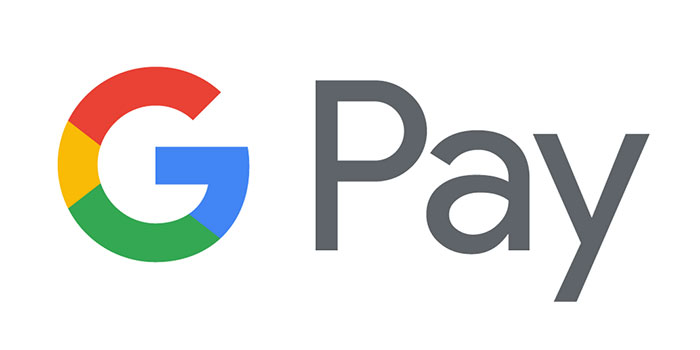 If most of your customers are Android users, it might be worth accepting Google Pay in your ecommerce store. Google Wallet allows customers to put all of their cards in the Google cloud for quick payments on any site that supports Google Pay.
Once again, I'm not a huge fan of device specific payment platforms, but Google Pay has the potential to be much more pervasive than Apple Pay. In addition, there are no fees to use Google Pay and your customers don't get charged extra either.
Overall, accepting platform dependent payment apps is a double edge sword. After all, the more choices you offer, the more confusing it can get for customers.
More is not always better.
Paypal Alternative #5: Amazon Pay

Amazon owns 50% of ecommerce so it stands to reason that accepting Amazon Pay for your ecommerce store would make sense.
Surprisingly however, it does not. In informal conversations with my ecommerce colleagues who have tried accepting Amazon Pay, the percentage of customers using Amazon Pay was insignificant.
In addition, with every transaction, you have to pass sensitive information to Amazon about the products that are purchased along with the exact prices paid and your customer contact info.
Because Amazon has been known to harvest ecommerce data from merchants and launch competing products, I'd personally stay away from Amazon Pay altogether.
However, it might be worth a look if you don't offer the same items on Amazon as your ecommerce store.
Paypal Alternative #6: 2Checkout

In general, I don't recommend 2Checkout for US merchants because they are super expensive. For example, 2Checkout charges 3.5% + $0.35 per transaction compared to 2.9% + $.30 like other providers.
But if you are in a country where you have limited options, 2Checkout might be your best bet.
Like Paypal, there are no monthly or setup fees and you can accept all major payment methods like credit cards, debit cards etc…
But the main difference is that 2Checkout supports 87 different currencies, 8 payment types, and 15 different languages in over 200 countries.
As a result, the only reason you should use 2Checkout is if you don't have access to any of the other mainstream payment processors mentioned in this post.
In some rare cases, accepting credit cards through 2Checkout can be cheaper depending on where you live so be sure to do your research.
Paypal Alternative #7: Shopify Payments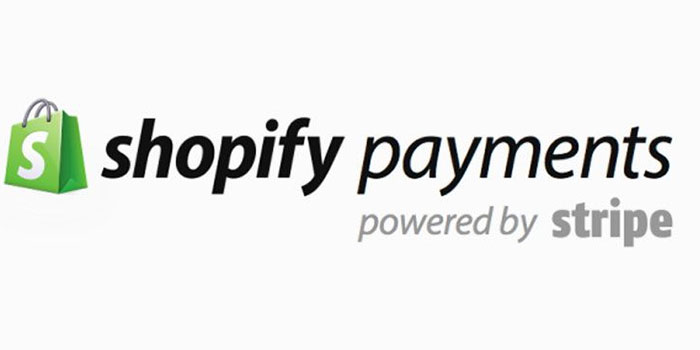 If you are currently on Shopify, you are pretty much forced to use Shopify Payments unless you want to pay a hefty transaction fee.
However, Shopify Payments does have its merits. Because Shopify Payments is based on Stripe, Shopify can store credit card tokens from past transactions and allow a customer to checkout in a few clicks without entering their payment information again.
As a result, Shopify Payments can be a viable alternative to Paypal Checkout for returning customers.
Shopify's fees are somewhat reasonable as well.
Overall, it doesn't make sense to not use Shopify Payments unless you are a Shopify Plus customer. And you can consider removing Paypal altogether if most of your customers like to shop on Shopify based stores.
Paypal Alternative #8: Dwolla

Even though peer to peer payments on Paypal are supposedly free, I always get charged a fee whenever I send a payment to an international contractor.
In addition, I always end up paying a high currency conversion fee as well!
Recently, I started using Dwolla to pay my international employees because it carries zero fees for peer to peer payments.
Even though I don't use Dwolla for payment processing on my ecommerce store, Dwolla is widely accepted in certain countries and it will save you a lot of money on peer to peer payment fees.
Paypal Alternative #9: Payoneer

When you run an ecommerce business that imports pallets of merchandise from international suppliers, you don't want to waste your money paying high currency exchange fees.
Payoneer is supported in over 200 countries and you can withdraw funds from your local bank or ATMs worldwide in your supplier's local currency.
If your supplier has a Payoneer account, transfers are quick, easy and free.
Payoneer can save you a lot of money if you run an international business. Payoneer Global Payments allows you to create receiving accounts in different currencies that act like local bank accounts.
For example, if I buy and sell in China, I can accept payments via Payoneer in Chinese currency and then pay my suppliers from the same account WITHOUT incurring any exchange fees.
Paypal Alternative #10: TransferWise

TransferWise is a service that is very similar to Payoneer in that they specialize in international payments.
In general, TransferWise is known for providing the lowest exchange rates for currency conversion. And in my experience, this is true. Compared to Paypal, you can literally save up to 2.5X or more on exchange and transfer fees!
The reason they can provide such low fees is because no currency conversion actually takes place. When you pay a supplier in Chinese yuan from your US TransferWise account, it is withdrawn from a TransferWise Chinese account.
The fees vary on a per country basis, so check the TransferWise website for full pricing. However, TransferWise is almost ALWAYS cheaper than Paypal.
Click Here To Try TransferWise
Paypal Alternatives Summary
When it comes to leaving PayPal, there are many options at your disposal if saving money is your primary concern. But you must be selective when choosing what payment processors to offer on your online store.
If you provide too many options to your customers, it can get confusing and increase your cart abandonment rate.
As a result, I recommend that you choose no more than 2 or 3 of the above to implement with your ecommerce store.
While Paypal is trying to extract every last ounce of profit from its customers, we are fortunate to have access to a variety of Paypal alternatives to choose from.
Most of these alternatives may not be as well known as Paypal, but the money savings will add up and contribute to your bottom line.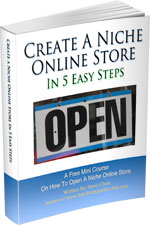 Ready To Get Serious About Starting An Online Business?
If you are really considering starting your own online business, then you have to check out my free mini course on How To Create A Niche Online Store In 5 Easy Steps.
In this 6 day mini course, I reveal the steps that my wife and I took to earn 100 thousand dollars in the span of just a year. Best of all, it's free and you'll receive weekly ecommerce tips and strategies!
Note: This post above may contain affiliate links, which means that I may receive a commission if you make a purchase when clicking a link. Please consult our privacy policy for more information.
Related Posts In Payment Processing
About Steve Chou

Steve Chou is a highly recognized influencer in the ecommerce space and has taught thousands of students how to effectively sell physical products online over at ProfitableOnlineStore.com. 

His blog, MyWifeQuitHerJob.com, has been featured in Forbes, Inc, The New York Times,  Entrepreneur and MSNBC.  

He's also a contributing author for BigCommerce, Klaviyo, ManyChat, Printful, Privy, CXL, Ecommerce Fuel, GlockApps, Privy, Social Media Examiner, Web Designer Depot, Sumo and other leading business publications.

In addition, he runs a popular ecommerce podcast, My Wife Quit Her Job, which is a top 25 marketing show on all of Apple Podcasts. 

To stay up to date with all of the latest ecommerce trends, Steve runs a 7 figure ecommerce store, BumblebeeLinens.com, with his wife and puts on an annual ecommerce conference called The Sellers Summit.  

Steve carries both a bachelors and a masters degree in electrical engineering from Stanford University. Despite majoring in electrical engineering, he spent a good portion of his graduate education studying entrepreneurship and the mechanics of running small businesses.