There are dozens of ecommerce platforms in the market, and choosing the right one for your online store can be overwhelming.
Right now, the most popular ecommerce platform in the world is Shopify – an all-in-one ecommerce platform that is the preferred choice for millions of businesses worldwide.
There are many advantages to using Shopify, which is why many ecommerce consultants recommend it.  But there are also many disadvantages, depending on the type of store you run.
How do you know if Shopify is the right choice for your business? 
In this Shopify Review, I cover everything you need to know: how Shopify works, the pros and cons, key features, pricing, and more. 
Get My Free Mini Course On How To Start A Successful Ecommerce Store
If you are interested in starting an ecommerce business, I put together a comprehensive package of resources that will help you launch your own online store from complete scratch. Be sure to grab it before you leave!
What Is Shopify?
Shopify is a fully managed ecommerce platform that lets you create an online store without any coding or web design skills. You pay a low monthly fee for an online store that is hosted and managed by Shopify.
Despite being easy to use, Shopify also caters to web developers and lets you customize your store's appearance using CSS, HTML, and Liquid (Shopify's template language).
Famous brands like Kraft, Heinz, Red Bull, Kylie Cosmetics, and Penguin Books use Shopify to power their online store.
How Does Shopify Work?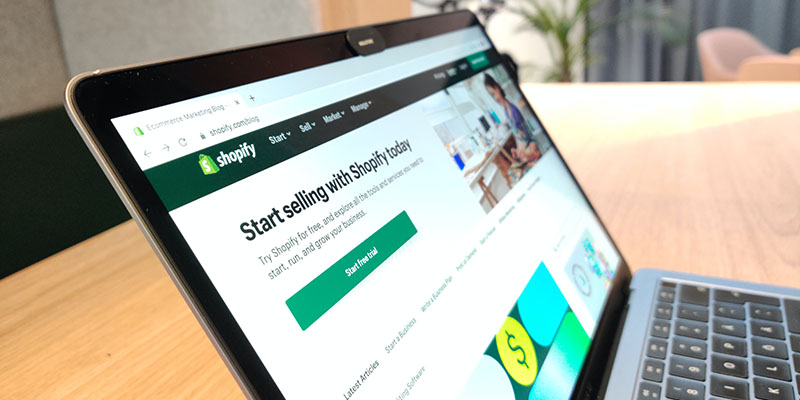 Shopify combines everything you need to run an online store in one location. You can access your product and customer data and the tools you need to manage your store.
Shopify caters to beginners and experienced users alike, and you can easily scale as your business grows by adding new products and selling across multiple channels. 
Getting started with Shopify is easy:
Sign up on the Shopify website for free.
Choose one of Shopify's pricing plans.
Customize your website using free or paid themes.
Add and configure products.
Connect a domain purchased through Shopify or a third-party domain registrar like Google Domains, Namecheap, or GoDaddy.
Configure payment settings using the Shopify Payment platform or a third-party provider like PayPal.
Launch your online store and start selling.
Integrate social media platforms and marketplaces with Shopify.
Shopify Pricing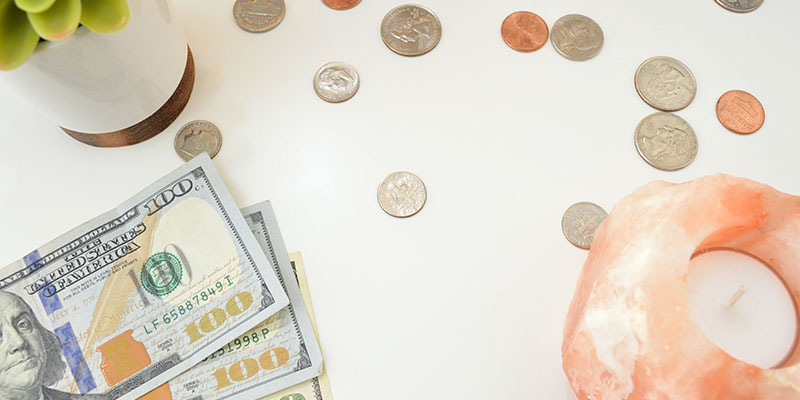 Shopify pricing ranges from $5 to $2000+ per month across six different service plans. Like other ecommerce platforms, Shopify offers a 50% discount when you pay annually for your plan.
Four out of the six plans let you run a standalone ecommerce store. The least expensive Starter plan costs $5 and lets you link products to social media accounts, email, SMS, WhatsApp, etc. but it doesn't come with a website.
The cheapest option to run an online store is the Basic plan, which costs $29 a month. I'll provide more detail on the different Shopify plans further down.
In addition to the monthly service plan, you may decide to pay for a theme, and chances are, you'll need to add a few paid apps to run your store efficiently.
The average paid theme costs around $250, but you get lifetime access to updates and free support. 
App prices vary, but you can expect to pay $20 a month on average for a single app.
The average Shopify user pays for 7 apps which makes Shopify one of the more expensive ecommerce platforms to use.
All told, expect to pay around ~$170 a month for a basic Shopify store, depending on your plan and the number of apps you use.
Shopify Plans And Features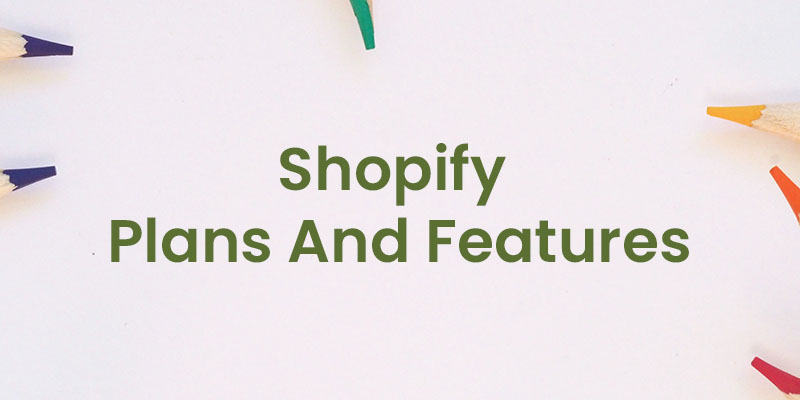 When you open a Shopify account, you'll be given a choice of six plans: Starter, Lite, Basic, Shopify, Advanced, and Shopify Plus. However, a fully functional ecommerce store is available only on Basic and above plans.
Here's a summary of features for the plans that provide a website out of the box:
| | | | |
| --- | --- | --- | --- |
| FEATURE/PLAN | BASIC | SHOPIFY | ADVANCED |
| Monthly Pricing | $29/month | $79/month | $299/month |
| Annual Pricing | $14.44/month | $39.44/month | $147.78/month |
| Products | Unlimited | Unlimited | Unlimited |
| Staff accounts | 2 | 5 | 15 |
| 24/7 Support | Yes | Yes | Yes |
| Sales channels | Yes | Yes | Yes |
| Inventory locations | Up to 4 | Up to 5 | Up to 8 |
| Discount codes | Yes | Yes | Yes |
| SSL certificate | Free | Free | Free |
| Abandoned cart recovery | Yes | Yes | Yes |
| Gift cards and coupons | Yes | Yes | Yes |
| Language translation | Yes | Yes | Yes |
| Product pricing by market | Yes | Yes | Yes |
| Reports | Basic | Standard | Advanced |
| Customer segmentation | Yes | Yes | Yes |
| Shipping discount | Up to 77% | Up to 88% | Up to 88% |
| Third-party calculated shipping rates | No | No | Yes |
| Ecommerce automations | No | Yes | Yes |
| USPS special pricing | No | Yes | Yes |
| Include shipping insurance | No | Yes | Yes |
| Duties and import taxes | No | No | Yes |
| Online credit card rates | 2.9% + 30¢ | 2.6% + 30¢ USD | 2.4% + 30¢ USD |
| Online international/Amex credit card rates | 3.9% + 30¢ USD | 3.6% + 30¢ USD | 3.4% + 30¢ USD |
| Third-party transaction fees if not using Shopify Payments | 2% | 1% | 0.5% |
Now, let's take a closer look at all six Shopify plans. 
Starter
At only $5 a month, Starter is Shopify's cheapest plan. It doesn't include an online store but allows you to create product links that you can share on social media posts, emails, or messages.
The Starter plan has a ready-to-use Start theme that can't be edited. But you can use Shopify's dashboard to add products and branding and set up different payment methods.
Since you don't get an online store, the Starter plan is only suitable for those who want to sell through social media or messaging apps.
Lite
Shopify's Lite plan costs $9 per month and lets you embed a Buy Button on your existing blog or website.
Like the Starter plan, Lite doesn't include an online store; it allows you to sell a few products through the use of custom buy buttons.
However, the Lite plan has more ecommerce features than the Starter plan. You get support for one staff account, and you can sell your products in person using the Shopify Point of Sale feature.
Generally speaking, Shopify Lite is for those who have an online presence and need a way to accept payments without starting a separate online store website. 
Note that the Lite plan isn't available to new merchants in Australia, Canada, Ireland, New Zealand, and the US.
Basic
At $29 a month, the Shopify Basic plan offers a fully functional shopping cart out of the box that lets you start selling online immediately.
The Shopify Basic and higher plans have the following set of features:
Website builder: Drag-and-drop page builder lets you design attractive pages without writing a single line of code.
Free SSL certificate: Free SSL certificate is included to keep user data secure.
Payment processing: Integration with an in-house payment gateway called Shopify Payments and 100+ third-party payment providers.
Sales channels: Integrate multiple channels, including online marketplaces and social media.
Discount codes: Allow you to offer fixed value and percentage discounts on products and shipping.
Abandoned cart recovery: Automatically email customers who abandon their cart without completing the checkout process.
Customer segmentation: Filter or group customers into segments to offer targeted discounts and promotions.
International market management: Define geographic market regions to provide a local buying experience for users in those regions.
Currency conversion: Automatically converts pricing to the customer's local currency.
Local payment methods: Set up local payment methods for users in specific regions.
Product pricing by market: Set specific prices for products and variants in each market.
Shopify
It's a $50 jump per month, but you can upgrade from the Basic plan to the Shopify plan ($79) if you want the following three features:
Shipping insurance (beta): Coverage of up to $200 with each order paid through Shopify Payments.
Ecommerce automation: Automate tasks and build workflows with this feature.

For example, you can automatically trigger an email, SMS, or Facebook message to the customer when an item is back in stock.

USPS special pricing: Get discounted rates with USPS orders that measure less than one cubic foot in volume.
In addition, you get access to more staff accounts and cheaper payment processing at 2.6% + $.30 with the Shopify plan.
Advanced
The Advanced plan is $299 per month, a big increase in price from the Shopify plan ($79), considering there is no real gain in functionality.
Two notable features of the Advanced plan include:
Third-party calculated shipping rates: Displays calculated rates by third-party shipping apps at checkout.
Duties and import taxes: Estimate and collect duties and import taxes at checkout.
In addition, Shopify Advanced offers you a discount on online credit card rates, debit card rates, and third-party transaction fees.
To help you determine which plan will be most suitable for your store, feel free to read my article on Shopify pricing plans.
Shopify Plus
Shopify Plus is designed for users that make at least mid-six figures in monthly revenue, with pricing that starts at $2000 a month.
You get access to an array of exclusive features such as:
Dedicated support: Receive a dedicated account manager and priority support.
Specialized apps and channels: Access to advanced Shopify apps like the Wholesale channel, Script Editor, and Launchpad.
Customization: Customize every aspect of your store, including checkout, and have more control over your store branding.
Shopify POS Pro: Shopify offers this POS feature for every store location at no extra cost.
Shopify Transaction Fees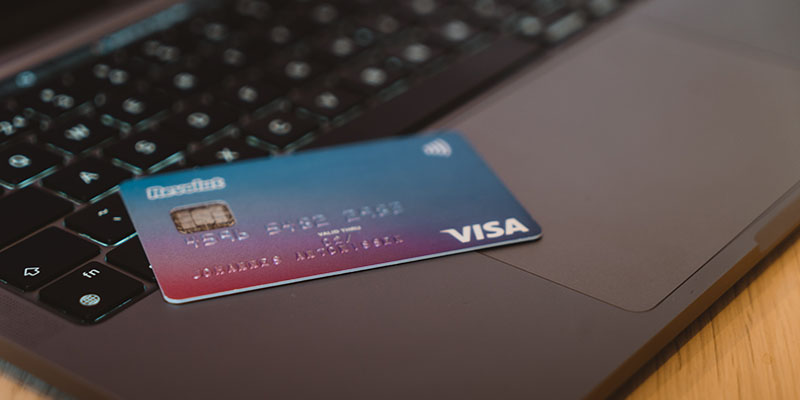 Shopify charges transaction fees on payments when you use a third-party payment system, such as Apple Pay, Google Pay, and PayPal.
If you want to avoid transaction fees, you must use Shopify's in-house payment system, Shopify Payments. Let's take a closer look at how each option works.
Shopify Payments
Shopify Payments is Shopify's built-in payment system and it's the cheapest and simplest option to accept payments.
Unfortunately, it's only available in 22 countries, including Canada, the US, and the UK. Here is the full list of supported countries.
The best part about choosing Shopify Payments over a third-party provider is that there are no transaction fees on any plans except Starter, which charges a 5% transaction fee per order.
That said, you still need to factor in credit card processing fees when you use Shopify Payments. Credit card fees range between 2.15% and 2.90%, plus 30¢, per transaction.
Basic plan: 2.9% + 30¢
Shopify plan: 2.6% + 30¢
Advance Plan: 2.4% + 30¢
Shopify Plus plan: 2.15% + 30¢
Third-Party Payment Gateways
Shopify supports 100+ payment gateways, such as Apple Pay, Google Pay, and PayPal.
But unlike competitors like BigCommerce, Shopify charges a transaction fee on every payment processed through a third-party payment gateway. The fee varies depending on your plan:
Basic plan: 2%
Shopify plan: 1%
Advance plan: 0.5%
Shopify Plus plan: 0.15%
If Shopify Payments is unavailable in the country you're selling in, you have no option but to choose a third-party payment gateway provider and pay the transaction fee.
Shopify Themes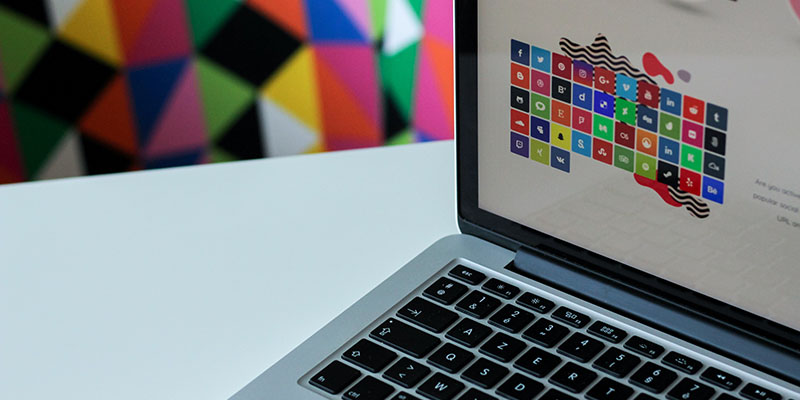 Shopify provides 11 free and 93 paid ecommerce themes you can use to customize your online store. In addition, Shopify also lets you choose a theme from thousands of third-party templates.
A paid theme will cost you around $100 to $350 for lifetime access. While expensive, most paid themes are attractive, fully responsive, and come with unlimited free updates. 
You can filter the themes in the Shopify theme store by price, industry type, catalog size, and features.
Most paid themes provide an unlimited free trial where you only pay a one-time fee when you publish the theme to your store. Till then, you can experiment with various themes and choose the most suitable one.
Once you select a theme, you can upload your branding, graphics, and content to the site.
Tech-savvy store owners can access the Shopify theme code and modify the design using Shopify's theme support documentation.
Shopify User Interface And Ease Of Use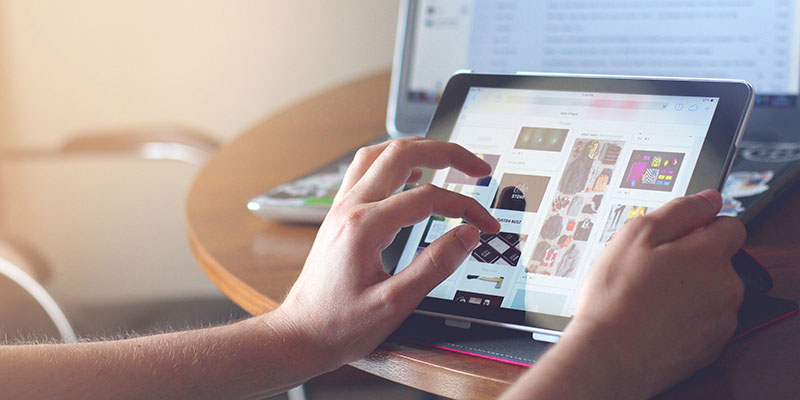 Shopify has a clean and intuitive user interface, with a two-column layout that includes a tools menu on the left and a live preview on the right.
Even if you're new to selling online, you won't have any issues navigating the backend of your Shopify website.
Shopify released a new platform update called "Online Store 2.0" in mid-2021 with a drag-and-drop builder that lets you easily add and move blocks around.
That said, the drag-and-drop builders in BigCommerce and WordPress are far more intuitive.
For example, you can't go to a page in Shopify from the "Pages" section and start editing directly like in WordPress. You'll need to use the "Customize theme" option from your Shopify dashboard to edit each page.
Overall, the new Online Store 2.0 update is a huge upgrade for Shopify, but it still lags behind platforms like WordPress when it comes to content management.
Adding Products On Shopify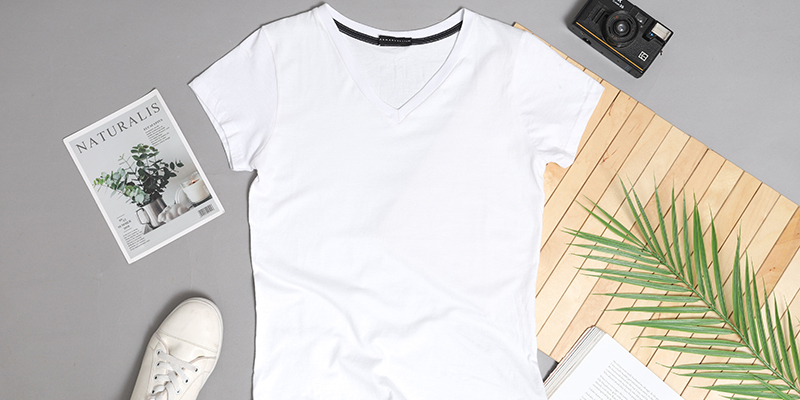 You can easily add products to your Shopify store once you have a product title, description, images, pricing, and weight.
You can also include variants such as sizes or colors, but Shopify limits the number to three per product. You'll need to use a third-party app to get around this limitation.
Unfortunately, Shopify doesn't automatically crop product images to a uniform ratio. You need to crop them to a standard size before uploading them or use Shopify's photo editor to crop them individually.
You can use code to force image aspect ratios, but it may result in distorted images on the front end of your store.
There are paid apps you can use as a workaround, but I don't recommend using apps for such a small issue as it can slow down your site speed. 
Apart from these two drawbacks, adding products to Shopify is easy, thanks to its user-friendly interface.
Shopify App Store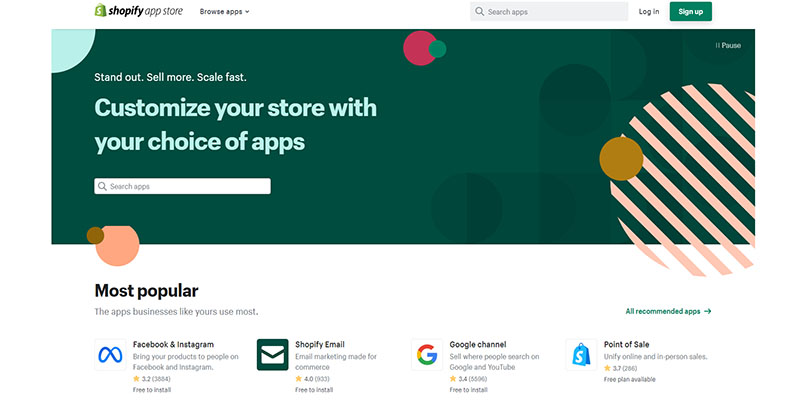 Shopify has the second largest app store behind WordPress, with 7800 apps, of which 4600 are free/freemium apps.
Since Shopify is the largest fully hosted shopping cart provider, many third-party development companies create useful apps for Shopify at affordable prices.
If there's any feature missing from your plan, install an app from the Shopify app store. One drawback of using multiple apps is that they can slow down your store's loading speed and usually carry a recurring fee.
Shopify Point Of Sale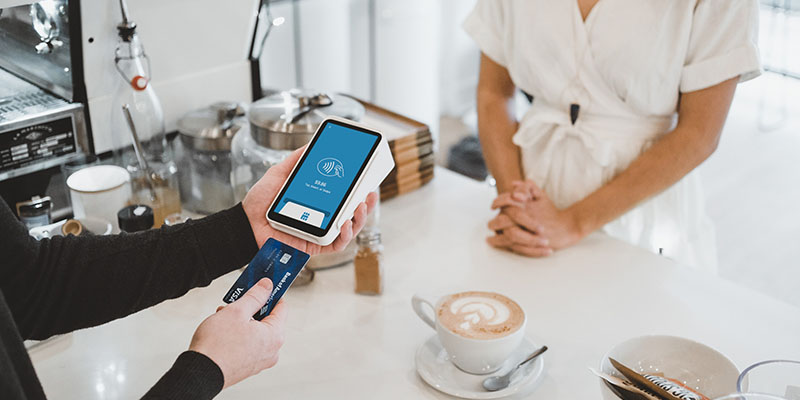 Shopify has its own Point of Sale system called Shopify POS and several hardware options from the Shopify Hardware Store, such as card readers, receipt printers, scanners, etc.
Shopify also lets you integrate your existing compatible hardware with its POS solution if you're subscribed to the Basic, Shopify, or Advanced plan.
Shopify recently introduced a new POS dedicated device called Shopify POS Go, which looks like a smartphone but has a built-in barcode scanner and card reader.
The all-in-one device currently retails at $399 but is only available in the US.
Shopify also has an advanced version of its POS system called Shopify POS Pro, which includes features like unlimited store staff, the ability to add staff roles and permissions and create purchase orders.
Shopify POS Pro is available for free for Plus users. For everyone else, it costs $89 per month per location, which is expensive.
You can also integrate third-party POS systems such as Square and Vend with your Shopify store, but you'll need to use a third-party app like Accumula or Zapier to connect the systems.
Shopify SEO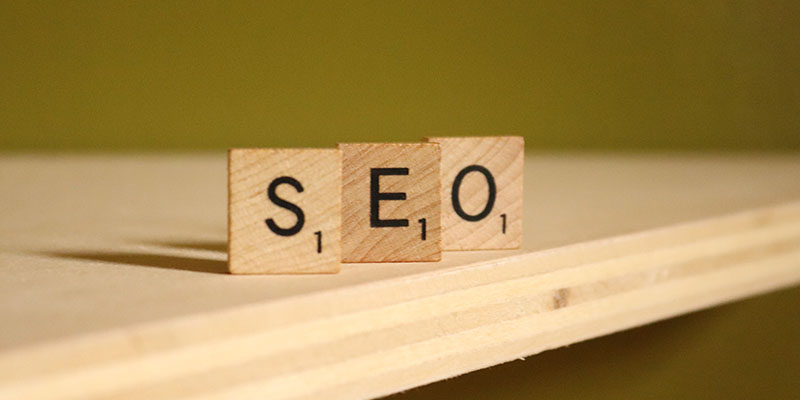 Shopify gives you adequate control over your store's SEO, allowing you to change page titles and meta descriptions.
You can also use third-party apps like Yoast SEO or Avada SEO Suite to scan your site and suggest SEO improvements. 
Shopify allows you to…
Modify your robots.txt file so you can control how search engine robots crawl your website.
Create automatic 301 redirects when you change a page's URL. This is useful because it lets you preserve your search rankings when a page has changed locations.
Check your store speed score using Shopify's site speed report and make necessary changes to improve your store performance.
Use a free SSL certificates, so you can run your store over a secure channel.
Despite the many positives, there are some areas where Shopify can improve. For example, Shopify doesn't let you change its URL structure.
A typical Shopify URL looks like this:
https://website.com/collections/nameofcollection/products/nameofproduct
An SEO-friendly URL would be as follows:
https://website.com/nameofproduct
Shopify also doesn't let you change image file names on the platform. So you have no other option but to rename the images locally on your computer and re-upload them.
Otherwise, Shopify's SEO features are solid.
Importing And Exporting Products On Shopify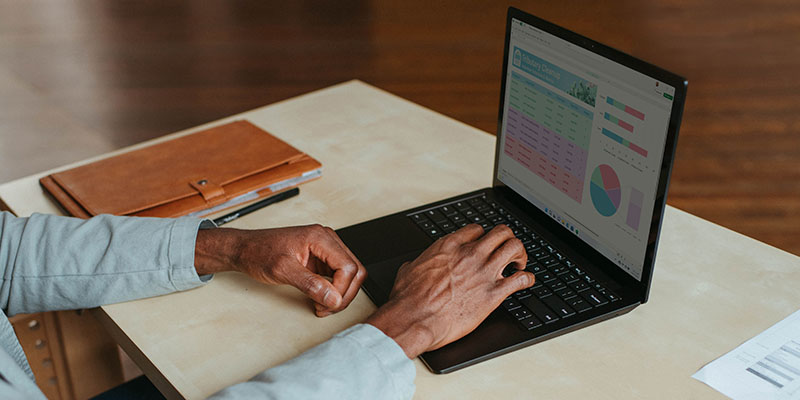 Shopify allows you to import and export product data using a CSV file, making it easy to upload products in bulk.
Shopify provides a free "Store Importer" app to import product data from other ecommerce platforms like BigCommerce, Ebay, and Etsy.
To export pages and content, you can use third-party apps like Exlm or Matrixify.
Shopify Multi-Currency Selling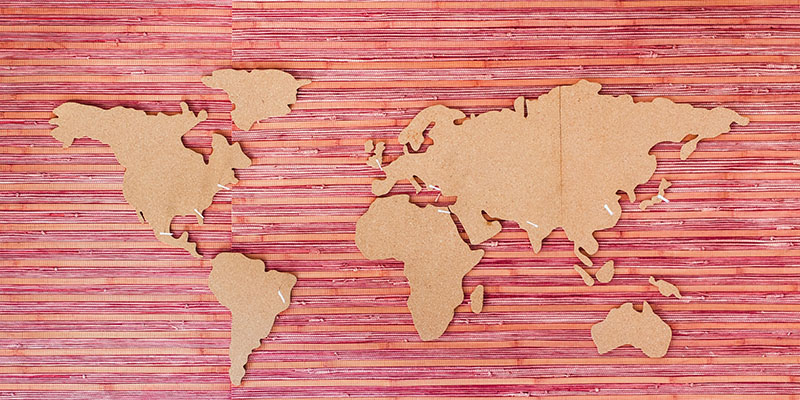 Shopify supports multiple currencies by default, so customers can purchase products in their local currency and enjoy a more personalized shopping experience.
The downside is that your website visitors need to use a country selector to manually pick their location or currency if you're on the Basic, Shopify, or Advanced plan.
If you're on the Shopify Plus plan, Shopify automatically changes the location and converts pricing to local currency.
With the Advanced and Plus plans, you can manually set currency conversion rates for each country. You can also add duties and import taxes during checkout on these two plans.
Shopify does allow you to set product pricing by country and region on Basic, Shopify, Advanced, and Shopify Plus plans.
Overall, Shopify's multi-currency platform is excellent.
Shopify Shipping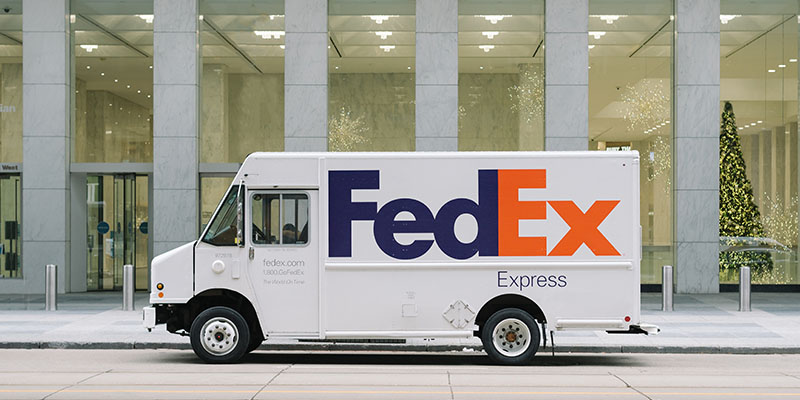 With Shopify Shipping, you can create shipping rules based on price and weight and shipping zones for different countries and regions.
Shopify also allows you to set flat rates, free shipping, price-based rates, pickups, and real-time shipping and weight-based rates.
If you want to offer calculated or real-time shipping rates, you have two options:
Shopify Shipping service – available on all plans.
Third-party calculated shipping rates – available on Advanced and Shopify Plus plans.
Shopify Shipping provides real-time quotes from local postal services and lets you print shipping labels. Here is the list of countries where the Shopify Shipping service is available.
| | |
| --- | --- |
| COUNTRY | SHIPPING CARRIER |
| Australia | Sendle |
| Canada | Canada Post |
| France | Colissimo, Chronopost, Mondial Relay |
| Italy | Poste Italiane |
| Spain | Correos |
| United Kingdom | Evri, DPD |
| United States | DHL Express, UPS, USPS |
Shopify Shipping also provides additional discounts on all their ecommerce plans.
If Shopify Shipping isn't available in your country, you'll need to use third-party calculated shipping rates. However, it's more expensive and is only available on higher plans.
Multilingual Shopify Websites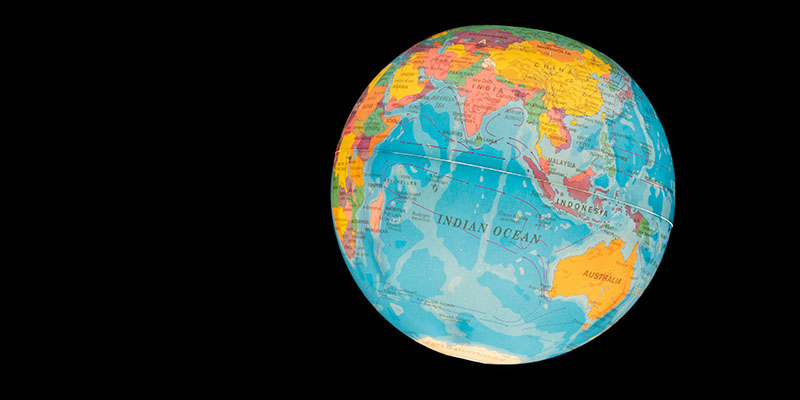 Shopify lets you configure 20 translated versions of a single store on all plans except Starter and Lite.
When you create a store in a specific language, Shopify makes unique URLs for each store.
For example, let's say your store domain is "example.com." If you add two more languages, French and German, your store URLs will now be "example.com/fr" and "example.com/de."
Shopify Blogging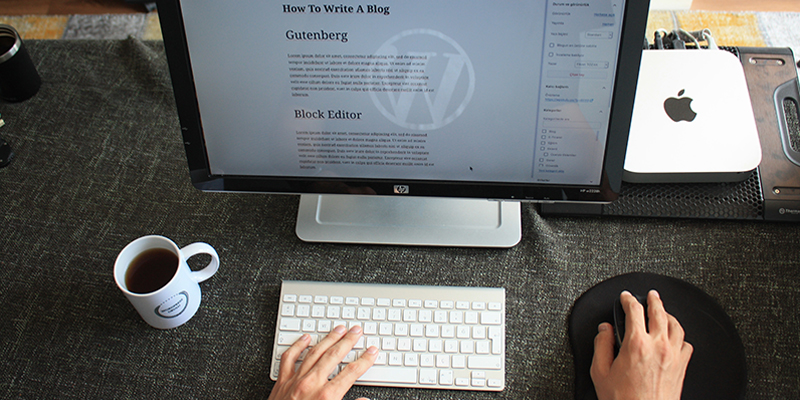 While blogging is a crucial way to drive organic traffic to your online store, Shopify's blogging platform isn't as powerful as other platforms like WordPress.
Many important features are missing from Shopify's blogging tool. For example, Shopify lacks a revision tool that allows you to recall older versions of a page or post.
Shopify also limits the number of tags you can use on each post, except on the Shopify Plus plan.
That said, Shopify's built-in blogging functionality is easy to use. If you want more features, try apps like DropInBlog or Bloggle.
Shopify Email Marketing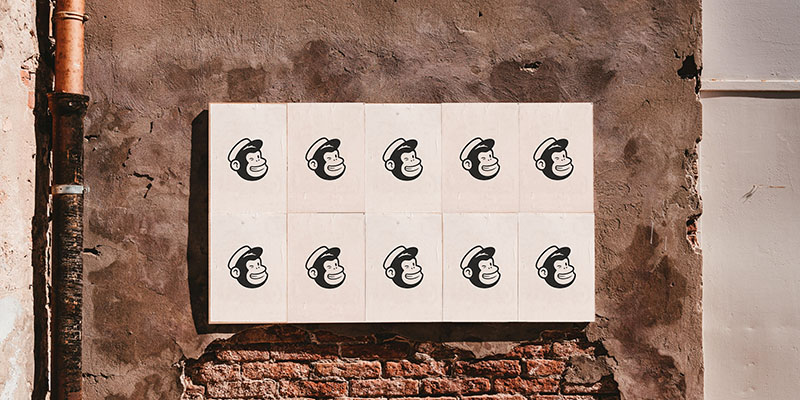 Shopify allows you to create email newsletters and send up to 10,000 emails per month for free using a built-in tool called Shopify Email.
If you need more, you can pay $1 per 1,000 emails beyond the 10,000.
You can automate your email blasts using conditional logic based on subscriber actions, such as new subscriptions and first purchases.
Although Shopify Email has some great features, dedicated email marketing apps like Drip and Klaviyo are more useful. The good news is that you can integrate any of these apps from the Shopify App Store.
Dropshipping With Shopify
Shopify facilitates the dropshipping business model via third-party integrations like Ali Express, Salehoo, Modalyst, and Spocket.
For a time, Shopify had its own dropshipping app called Oberlo, which made it easy to find trending products. But Shopify shut it down in June 2022.
Go here for a full list of dropshipping suppliers.
In my opinion, Shopify is an ideal ecommerce solution for dropshippers because of its easy integration with dropshipping apps.
Shopify Tax Rules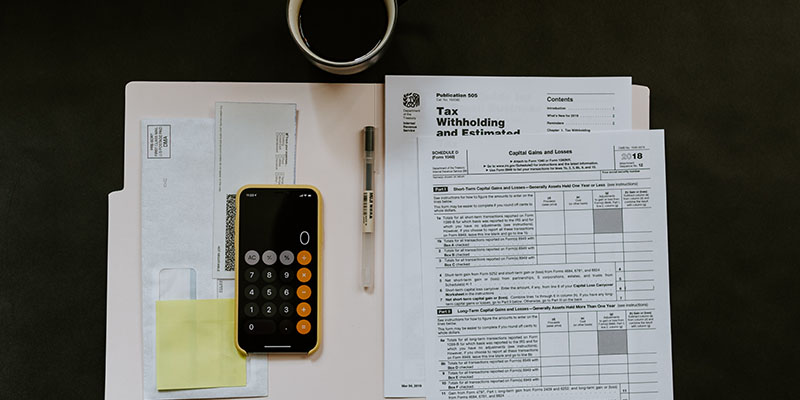 You can set up Shopify to apply tax rates automatically for certain regions, and Shopify provides detailed documentation on manually setting up taxes for other countries.
Registration-based taxes, which require you to add your tax registration number for the tax calculator, are available in the following countries:
Australia
Canada
European Union
New Zealand
Norway
Switzerland
United Kingdom
United States
Shopify also caters to the EU's VAT MOSS rules, which you must follow to sell digital products in the EU.
As mentioned, Shopify provides detailed documentation on manually setting up taxes for countries like Japan and India.
But while Shopify sets some default tax amounts, I recommend you consult a tax professional when building your store.
Shopify Plus users can use Avalara AvaTax – a paid sales tax software that automates tax calculations and the filing process.
Shopify Reports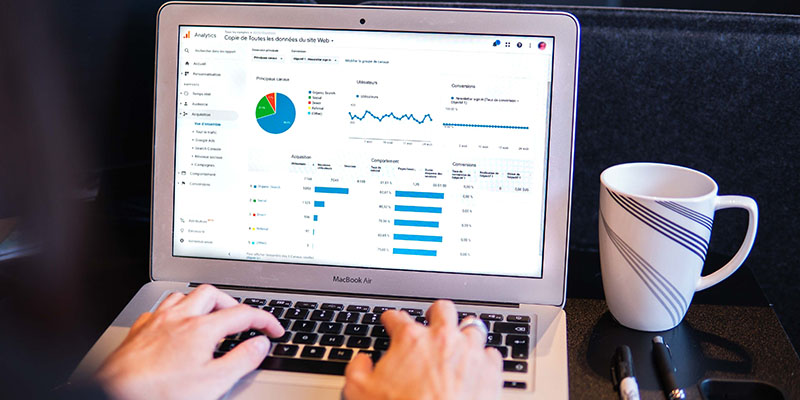 Shopify provides users with an extensive list of reports, such as sales and abandoned cart reports, based on your monthly plan.
Here's a summary of the reports you receive on each plan:
| | | | | | |
| --- | --- | --- | --- | --- | --- |
| REPORTS | LITE | BASIC | SHOPIFY | ADVANCED | SHOPIFY PLUS |
| Finance | Yes | Yes | Yes | Yes | Yes |
| Product analytics | Yes | Yes | Yes | Yes | Yes |
| Live view | No | Yes | Yes | Yes | Yes |
| Acquisition | No | Yes | Yes | Yes | Yes |
| Inventory | No | Yes (5 out of 7) | Yes | Yes | Yes |
| Behavior | No | Yes (5 out of 6) | Yes | Yes | Yes |
| Marketing | No | Yes (1 out of 7) | Yes | Yes | Yes |
| Order | No | No | Yes | Yes | Yes |
| Sales | No | No | Yes | Yes | Yes |
| Retail sales | No | No | Yes | Yes | Yes |
| Profit | No | No | Yes | Yes | Yes |
| Customer | No | No | Yes (7 out of 9) | Yes | Yes |
| Custom | No | No | No | Yes | Yes |
As you can see, most reporting is available only on the Shopify plan or higher. In contrast, competitors like BigCommerce provide essential reports on all plans.
Shopify Security And Backup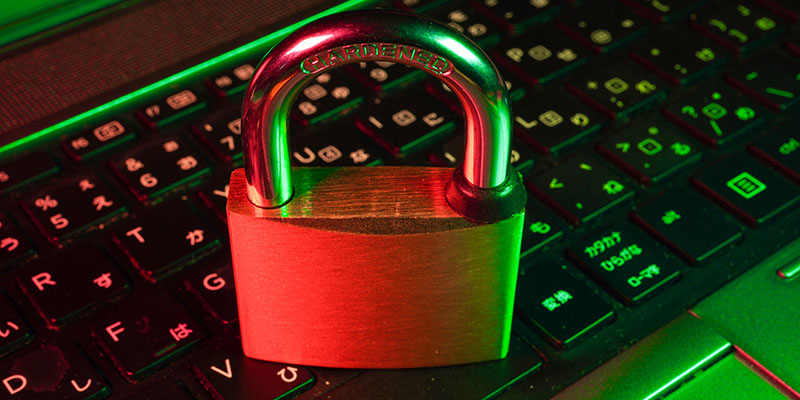 Since Shopify is a fully managed ecommerce platform, they take care of website hosting, security, and backup. This is a huge advantage over self-hosted platforms like Drupal and WordPress.
Shopify also handles PCI compliance for you and easily accepts online payments securely.
Although Shopify offers a backup solution, you're better off using a dedicated site backup app like Rewind Backups or Automatic Backups by Talon.
Tip: Use two-factor authentication (2FA) to secure your account. The 2FA method uses two to three forms of identification, such as a passcode, key, or fingerprint, to access your account.
Shopify Customer Support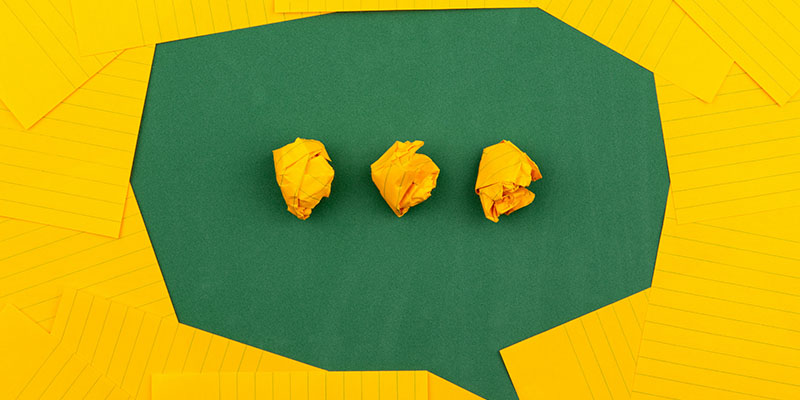 Shopify delivers superior customer support when compared to most of their competitors.
Shopify provides comprehensive customer support in the following forms:
Documentation in 21 languages.
24/7 email support.
24/7 live chat.
24/7 phone support. You need to request a callback to access phone support.
While Shopify delivers excellent service, like any other platform, there are drawbacks. One is not getting timely responses to technical issues.
For example, if you have a technical question, you'll get a quicker response if you post it in the Shopify community forum. 
Pros Of Selling With Shopify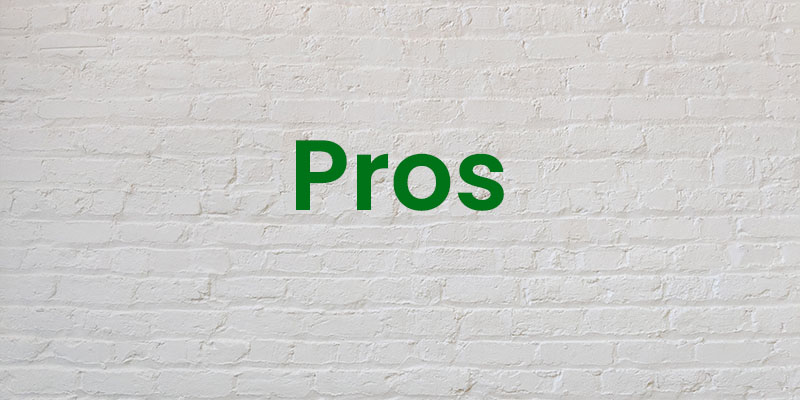 Competitive pricing: Expect up to a 50% discount on their pricing plans if you pay annually.
Big user base: Shopify has 4.1 million live websites and a supportive community. You can expect to find answers to your questions in Shopify's online forum.
Easy to use: You don't need technical knowledge to use Shopify. Shopify also has a user-friendly interface, making it easy to build an online store.
Attractive templates: Shopify's free and paid templates are attractive, responsive, and customizable.
Cheap Shipping Options: Shopify provides up to 88% shipping discounts on USPS, UPS, and DHL Express in the US.
Comprehensive POS: Shopify's Point of Sale system is a huge plus for store owners with retail stores.
Cons Of Selling With Shopify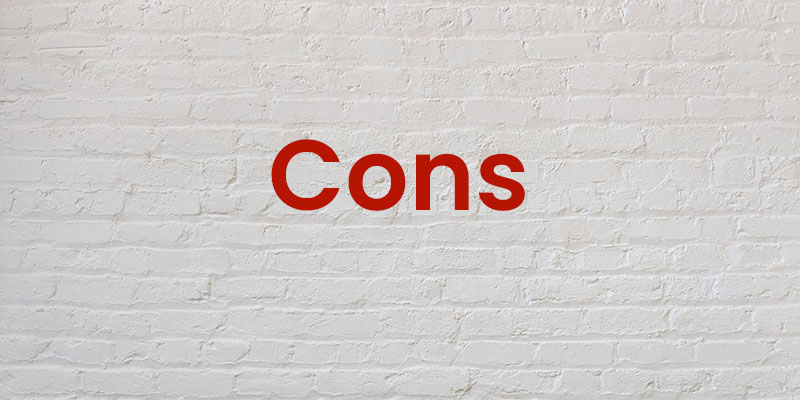 High transaction fees: Shopify charges high transaction fees for using third-party payment providers. Although there's no transaction fee for using Shopify Payments, it's only available in a few countries.
Limited free themes: Although Shopify has attractive themes, there are only eleven free themes on its theme store.
Limited reporting on basic plans: Full reporting functionality is available only on the Shopify (regular) plan and above.
Cost of 3rd party apps: Every app you install on Shopify carries a recurring monthly fee which can add up.
Shopify Review: Summary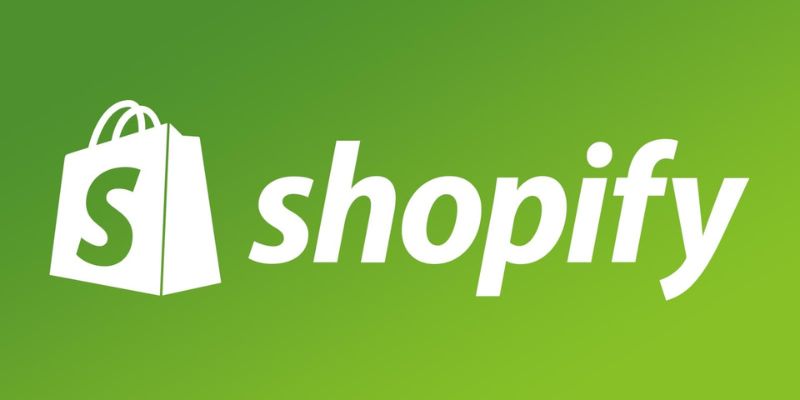 Shopify is the world's most popular fully managed ecommerce platform, and rightfully so. Shopify takes care of the technical details of your online store so you can focus on growing your business.
If you want to sell internationally, Shopify provides multi-currency support, multilingual sites, and automated tax rules.
Shopify's main competitor among the fully-managed ecommerce platforms is BigCommerce.
BigCommerce comes with more built-in features than Shopify, but the drawback is their revenue-based pricing plans. BigCommerce places limits on your online sales – if you exceed them, you must upgrade to a more costly plan.
For more shopping cart comparisons, read these psots.
Pros
Large design template selection
Excellent 3rd party developer support
Large 3rd party app ecosystem
Great for dropshipping
Easy to use
Cons
Expensive compared to other solutions
SEO features are just adequate
Only 3 product options allowed
Transactions fees w/o Shopify Payments
Requires expensive apps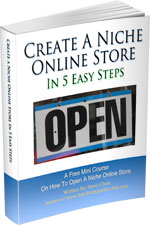 Ready To Get Serious About Starting An Online Business?
If you are really considering starting your own online business, then you have to check out my free mini course on How To Create A Niche Online Store In 5 Easy Steps.
In this 6 day mini course, I reveal the steps that my wife and I took to earn 100 thousand dollars in the span of just a year. Best of all, it's free and you'll receive weekly ecommerce tips and strategies!
Note: This post above may contain affiliate links, which means that I may receive a commission if you make a purchase when clicking a link. Please consult our privacy policy for more information.
Related Posts In Ecommerce Platforms
About Steve Chou

Steve Chou is a highly recognized influencer in the ecommerce space and has taught thousands of students how to effectively sell physical products online over at ProfitableOnlineStore.com. 

His blog, MyWifeQuitHerJob.com, has been featured in Forbes, Inc, The New York Times,  Entrepreneur and MSNBC.  

He's also a contributing author for BigCommerce, Klaviyo, ManyChat, Printful, Privy, CXL, Ecommerce Fuel, GlockApps, Privy, Social Media Examiner, Web Designer Depot, Sumo and other leading business publications.

In addition, he runs a popular ecommerce podcast, My Wife Quit Her Job, which is a top 25 marketing show on all of Apple Podcasts. 

To stay up to date with all of the latest ecommerce trends, Steve runs a 7 figure ecommerce store, BumblebeeLinens.com, with his wife and puts on an annual ecommerce conference called The Sellers Summit.  

Steve carries both a bachelors and a masters degree in electrical engineering from Stanford University. Despite majoring in electrical engineering, he spent a good portion of his graduate education studying entrepreneurship and the mechanics of running small businesses.