Finding reliable dropship companies is one of the most important aspects of running a successful online store. This article will teach you where to find the best dropshipping suppliers to work with.
First off, there are 4 main ways to find a dropshipping supplier depending on your budget, time constraints and the types of products you want to sell.
Dropshipping Supplier Directory – A dropship directory is a database of dropshipping suppliers organized by category. The directory owner typically screens out potential dropship suppliers to ensure quality and charges a fee for access.
Dropshipping Marketplaces – A dropship marketplace is an ecommerce site that connects sellers with buyers. Sellers can find interesting wholesale products to sell and have them sent direct to the consumer.
Dropshipping And Wholesale Tradeshows – By attending local wholesale and dropshipping tradeshows, you can form a direct relationship with wholesale suppliers by meeting them face to face.
Print On Demand Companies – Print on demand companies allow you to print your own designs on select merchandise to sell online without any upfront cost.
There is no right or wrong way to find a dropship supplier but each method has its own pros and cons which will be discussed in depth.
Get My Free Mini Course On How To Start A Successful Ecommerce Store
If you are interested in starting an ecommerce business, I put together a comprehensive package of resources that will help you launch your own online store from complete scratch. Be sure to grab it before you leave!
What Is Dropshipping?
Dropshipping is an ecommerce business model where you take orders on your own website and your supplier handles shipping and fulfillment.
As a result, you do not have to worry about physical inventory and you only pay your supplier after you've collected money from your customer.
Out of the different ecommerce business models, dropshipping is the least expensive way to start selling online and you can instantly have access to thousands of products to sell in your shop.
What To Look For In A Dropshipping Supplier
Because finding a reliable supplier is crucial to running a successful dropship store, here's a list of criteria to look for when evaluating your supplier.
Supplier Reviews – Make sure you check online review sites like the Better Business Bureau to view any outstanding complaints or negative reviews against the supplier.
Customer Reviews – Does the supplier sell high quality products? Make sure you check the consumer reviews for the products you want to sell.
Return Policy – Always ask your supplier how they handle returns, defective merchandise and shipping. How quickly are shipments made once an order is placed?
Dropshipping Fees – Dropshippers will often charge a per order dropship fee to pack and ship individual orders. Make sure you understand all of the extra fees involved and how they will impact your bottom line.
Product Quality – Before you sell any product, you should buy it yourself to see the quality and observe the fulfillment speed firsthand. Be your own customer and make sure the shopping experience is exceptional.
Inventory Automation – Managing inventory and stock outs is an important factor when running a profitable dropshipping store. Higher tier dropshipping suppliers support EDI which allows for real time inventory tracking.
With this criteria in mind, here's how to find the best dropshipping suppliers online.
Method #1: Use A Dropshipping Directory
A dropshipping supplier directory is a database of pre-vetted wholesale suppliers who offer dropshipping for their products.
A directory can save you time and energy by giving you instant access to pre-vetted dropshipping suppliers who are willing to fulfill orders on your behalf.
Most supplier directories charge a small fee ranging from $30-$300.
The primary disadvantage of using a wholesale supplier directory is that many of your competitors will likely be searching the same database and using your exact same suppliers.
It's also important to note that a dropshipping directory is just a listing of companies. You are still responsible for creating your own dropshipping business relationships and negotiating your own pricing and payment terms.
Worldwide Brands

Worldwide Brands is a pre-vetted directory of dropshipping wholesalers that collectively offer over 16 million certified wholesale products for sale including apparel, consumer electronics, pet supplies, beauty products, home goods and more. They also offer training classes that teach you how to run your own dropshipping business.
While you'll find suppliers from all over the world, most of the dropshipping vendors in the Worldwide Brands directory are based in the US. As a result, almost every dropshipping wholesaler offers fast shipping.
It's also important to note that you can leverage the dropshipping suppliers you find on Worldwide Brands to sell to US customers even if you live outside the US.
Worldwide Brands charges a single lifetime membership fee of $299.
SaleHoo

SaleHoo is a dropshipping directory that is based in New Zealand. Unlike Worldwide Brands, SaleHoo provides a directory of international dropshipping suppliers outside of the United States.
In other words, you can find dropship and wholesale suppliers all over the world.
Currently, there are over 8000 trusted dropshipping suppliers in SaleHoo's database that span over 2.5 million products and brands in various niches such as consumer electronics, personal care, clothing, pet supplies and more.
SaleHoo also offers an AliExpress dropshipping integration which will be discussed in the next section.
Access to SaleHoo's database costs $67 per year.
Doba

Doba is a hybrid dropshipping company that acts as both a directory and a marketplace.
As a directory, Doba can connect you with thousands of dropshipping suppliers to source products for your online store.
In addition, Doba provides a complete dropshipping solution by managing all of your ordering and fulfillment operations as well.
Here's how Doba works.
You search Doba's catalog for products that fit your criteria.
You add these products to your ecommerce store.
Once a customer places an order, you make a purchase through Doba.
Doba passes your order to the dropship supplier who then fulfills the order.
The main advantage of Doba is that they act as a bridge to legitimate wholesale suppliers and handle everything for you.
The downside is that Doba hides your supplier information from you so you can't contact suppliers directly.
As a result, it's difficult to form a relationship with quality suppliers and you must rely on the Doba platform to fulfill all of your orders.
Doba can interface with all of the popular ecommerce platforms including Shopify BigCommerce and WooCommerce.
Doba charges a monthly fee ranging from $24.99/month to $299/month depending on the plan.
Wholesale2B

Wholesale2B uses the exact same online business model as Doba in that they handle your dropshipping needs from end to end.
There is no need to "sign up" with any individual supplier. Wholesale2B handles all orders, returns and correspondence from the supplier for you. Order fulfillment is essentially a black box.
All you have to do is sign up, connect your ecommerce platform and import products from Wholesale2B to your shop at the click of a button.
When an order comes in, Wholesale2B charges your credit card and delivers the product to the end customer. There is full order tracking and syncing with your shop and you can instantly get access to over a million dropship products.
Access to Wholesale2B costs $29.99/month to connect an existing online store, $39.99/month to connect to a marketplace like Amazon or Ebay and $49.99/month to have your store hosted on their platform.
Spocket

If you don't want to dropship any products from China, Spocket allows you to find dropshipping suppliers from the US and EU.
Using the Spocket app, you can instantly add Spocket's products to your online store at the push of a button. Spocket also offers print on demand options similar to Printful.
Spocket's main advantage lies with their product quality, fast shipping and real time order tracking. In fact, Spocket handles your inventory by electronically linking your shop to their inventory management platform.
As a result, you'll never accidentally sell products that are out of stock.
Spocket's main disadvantage is that they only offer a limited variety of products compared to other supplier directories on this list. However, their quality control and product quality is better than average.
SupplyMeDirect

SupplyMeDirect is another dropshipping service that offers end to end fulfillment and their online business model is nearly identical to Doba and Wholesale2B.
The main difference is that SupplyMeDirect is a smaller shop that only offers 15,000+ products to sell. However, you'll find products in many categories such as consumer electronics, jewelry, home & appliances, beauty products and more.
SupplyMeDirect can instantly connect to ecommerce platforms like Shopify or BigCommerce store in addition to Ebay and Amazon for $49.99/month.
Method #2: Dropship From An Ecommerce Marketplace
Ecommerce marketplaces are large ecommerce sites that connect sellers to buyers en masse. For example, Amazon is one of the largest ecommerce marketplaces in the world.
If you sell products on your own store at a higher price than Amazon, you can literally collect the money upfront, place an order on Amazon and have it shipped directly to your customer.
This is one of the many different forms of Amazon dropshipping and you can dropship on Ebay as well!
Right now, Aliexpress dropshipping and dropshipping from China is popular because the prices in China are significantly cheaper than the US.
The main advantage of dropshipping from a marketplace is that you instantly have access to millions of products WITHOUT having to build relationships or negotiate pricing.
You can use an app or a plugin to interface your store to the ecommerce marketplace and start dropshipping at the push of a button.
The following apps and services all cater to dropshipping from AliExpress, 1688 and Taobao.
AliExpress is known as the "Ebay" of the east and like Ebay, Aliexpress offers a huge variety of products that span practically every category.
Because AliExpress is based in China, the cost of labor is low which causes products on AliExpress to be significantly cheaper.
Meanwhile, 1688 is a clone of AliExpress in Chinese and Taobao is China's version of Ebay that mainly serves Chinese customers.
The main disadvantage of dropshipping from a Chinese marketplace is that shipping can take a long time and quality control can be a major problem.
For example, dropshipping from AliExpress can take up to 50 days for delivery. Meanwhile, the prices on ecommerce marketplaces fluctuate constantly and product quality can be hit or miss.
Oberlo

Oberlo was acquired by Shopify in 2017 and is one of the biggest dropshipping marketplace apps in the world.
Specifically, Oberlo is a dropshipping platform that allows you to easily find and list products from AliExpress.
Oberlo offers over 30,000 products across 60+ niche categories and pre-vets the products on its wholesale and dropshipping platform.
It's free to sign up and they offer paid plans starting at $29.99. Unfortunately, Oberlo does not support any ecommerce platform outside of Shopify.
CJDropshipping

CJDropshipping follows a similar business model to Oberlo except CJDropshipping offers US based warehouses to drastically speed up shipping times.
CJDropshipping also sources from 1688 and Taobao. And because 1688 and Taobao normally cater only to Chinese citizens, their prices tend to be lower albeit at the expense of quality.
If you don't see anything that you like on CJDropshipping, you can make a request to add any product to the app.
The CJDropshipping app also ensures that your products are published on your own online store accurately by syncing your product descriptions with AliExpress.
CJDropshipping is free to use but they charge a dropshipping service fee on a per item basis.
AliDropship

AliDropship is very similar to Oberlo and CJDropshipping in that they allow you to quickly and easily list products from AliExpress on your online store.
However, AliDropship also allows you to create a turnkey online store that is hosted on their servers where they perform all of the setup.
AliDropship literally gives you a "done for you store" in the niche of your choice.
AliDropship also offers a WordPress plugin if you want to list AliExpress products on your WooCommerce store
Modalyst

Modalyst is one of Oberlo's main competitors and they have similar business models.
Modalyst connects your ecommerce store to millions of products from AliExpress. But Modalyst also helps you find designer brands in the US and UK as well.
For example, if you are looking for eco friendly products or products made in the USA, Modalyst is one of your best dropshipping options.
In addition, Modalyst allows you to interact directly with your supplier so you can establish a business relationship without Modalyst as the middleman.
Overall, Modalyst is an excellent choice if you want to find suppliers from the US, UK and Europe. Every supplier has been carefully vetted and you can often find unique products especially in the apparel and clothing category.
Method #3: Use A Print On Demand Dropshipping Supplier
Print on demand is a form of dropshipping that allows you to print custom designs on a variety of products to sell online.
By using a print on demand company, you can place your own artwork and unique slogans on products such as t-shirts, mugs, bags and more.
There are little or no upfront costs to get started and you can print in single unit quantities based on individual customer orders.
Here are my favorite print on demand companies that offer dropshipping.
Editor's Note: If you are deciding between Printful vs Printify, here's my review.
Printful

Printful is one of the best print on demand dropshipping companies in the world and they support almost every ecommerce platform you can think of including Shopify, BigCommerce, WooCommerce and Shift4Shop.
Printful offers a huge variety of products to print on and they provide excellent print quality as well. You can even place your own logo on the product itself as well as offer branded inserts and labels.
Printful's only disadvantage is that they are slightly more expensive than other print on demand companies.
Custom Cat

CustomCat offers a wide range of products like shirts, jackets, hats, and bags and a variety of printing methods including DTG, dye sublimation, screen printing and even embroidery.
Overall, CustomCat has a smaller product range than many of their competitors. But where they lack in variety, they make up for with lower prices.
For example, a 9 dollar printed shirt on Printful costs only 7 dollars on CustomCat.
There are no minimum orders and they print all of their own merchandise with fast fulfillment.
Printify

Printify does not do their own printing. Instead, Printify is a print on demand directory that gives you access to a vast network of print providers in over 90 locations in the UK, USA, Australia, Germany, and China.
Printify unifies all of their print providers by providing an intuitive mockup generator to quickly and easily publish your custom designs that are compatible with every provider in Printify's database.
There are over 250 unique products to choose from and over 90 international locations across Europe, North America and China.
Method #4: Attend Dropshipping And Wholesale Tradeshows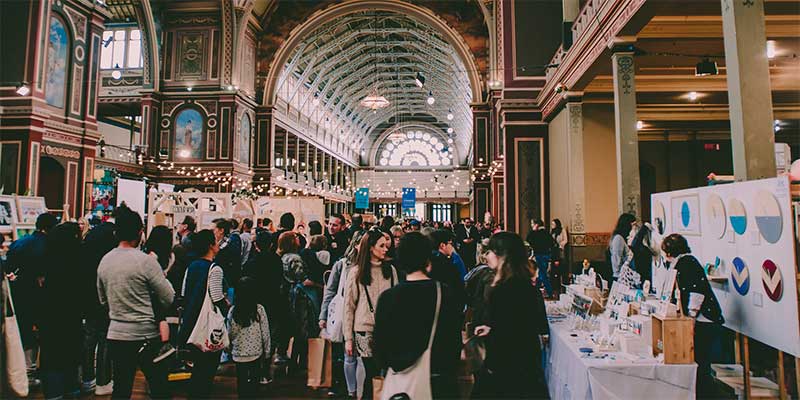 The way to find the best dropshipping suppliers is by attending wholesale tradeshows. No matter what you want to sell, you can always find a tradeshow that caters to your specific niche.
By meeting suppliers face to face, you can form dropship arrangements right on the spot.
In person interaction is always the best way to establish a relationship and you can quickly meet with multiple drop shipping wholesalers in the span of a few days.
To find a local tradeshow in your area, check the Wholesale Central calendar.
Most tradeshows are 100% free to attend. However, you may need to show your sellers permit or business license to enter.
Wholesale Central is also a good place to find a list of reliable dropshipping suppliers in the United States. Best of all, Wholesale Central is free to use.
How To Approach A Dropshipping Supplier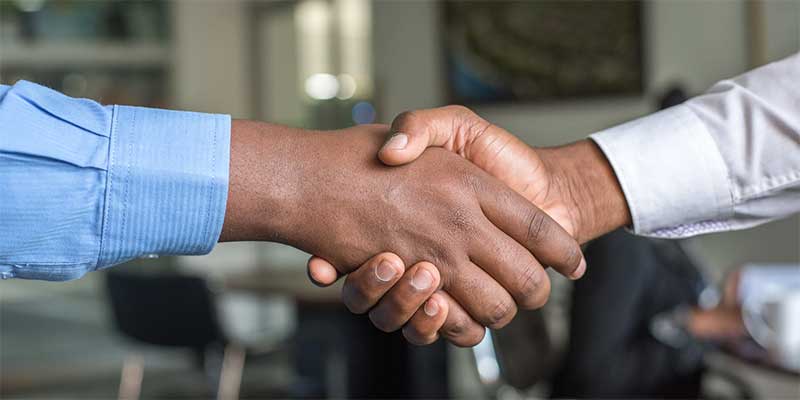 Before you approach a wholesale supplier, you need to be prepared. Because there's significant overhead for the supplier to dropship individual products for your shop, you need to prove to them that you are a serious player. Here's how.
Have A Website Up And Running
Ideally, you should have a website in place BEFORE you contact your supplier. Your website does not have to be fully functional.
But you should make a solid effort to put together a great looking and trustworthy website that showcases related products.
Search for product images online to populate your store and turn checkout off so you don't accidentally take any orders.
Creating an attractive website may seem like a lot of work. But with dropshipping, the relationship between you and your wholesale supplier is a partnership and suppliers prefer to work with store owners who know what they are doing.
The best dropshipping suppliers are reluctant to accept new clients unless you can prove otherwise.
Make Sure Your Business Is Legal
Most dropship wholesalers will not work with you unless you have a legal business. Some suppliers will only work with incorporated businesses!
Make sure you get a FEIN and legalize your business before you reach out to a supplier. In addition, you should obtain a sellers permit and a business license as well.
Pick Up The Phone
The best business relationships are formed face to face. But if you can't meet in person, the next best way is to pick up the phone or initiate a quick Zoom call.
By having a voice conversation, dropshipping companies will be more likely to work with you and answer your questions. The best dropshipping suppliers have dedicated reps to support their clients.
Working with your supplier is always a 2 way street so be prepared with the following questions.
How quickly are orders shipped?
Is there a dropship fee?
What are the shipping and fulfillment fees?
How are returns handled?
Do you offer EDI or electronic inventory management?
Is tracking and shipping information automatically sent to customers?
Can you customize the packaging with your logo?
How are items packed and shipped?
Which Dropshipping Supplier Should You Choose?
When it comes to finding the best dropshipping suppliers, the hardest ones to find are usually the best.
The main problem with using a dropship directory or a dropship marketplace is that there are thousands of competitors using the exact same resources and selling the exact same products!
In order to differentiate yourself from the competition, it always pays to use dropshipping companies that are not on any of these platforms.
If you see a product in a retail store that you would like to sell online, do a little Googling to locate their distributor directly.
Wholesale suppliers may not be willing to offer dropshipping services for you at first.
However, if you buy their products at wholesale prices and demonstrate a track record of sales, you can often convince a wholesale distributor to dropship for your shop.
For any business, the more work you are willing to put in to find a supplier, the harder it will be for someone to copy you.
Dropshipping directories can save you time but your best, most reliable suppliers will be the ones who you have established a strong relationship with.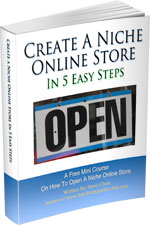 Ready To Get Serious About Starting An Online Business?
If you are really considering starting your own online business, then you have to check out my free mini course on How To Create A Niche Online Store In 5 Easy Steps.
In this 6 day mini course, I reveal the steps that my wife and I took to earn 100 thousand dollars in the span of just a year. Best of all, it's free and you'll receive weekly ecommerce tips and strategies!
Note: This post above may contain affiliate links, which means that I may receive a commission if you make a purchase when clicking a link. Please consult our privacy policy for more information.
Related Posts In Dropshipping
About Steve Chou

Steve Chou is a highly recognized influencer in the ecommerce space and has taught thousands of students how to effectively sell physical products online over at ProfitableOnlineStore.com. 

His blog, MyWifeQuitHerJob.com, has been featured in Forbes, Inc, The New York Times,  Entrepreneur and MSNBC.  

He's also a contributing author for BigCommerce, Klaviyo, ManyChat, Printful, Privy, CXL, Ecommerce Fuel, GlockApps, Privy, Social Media Examiner, Web Designer Depot, Sumo and other leading business publications.

In addition, he runs a popular ecommerce podcast, My Wife Quit Her Job, which is a top 25 marketing show on all of Apple Podcasts. 

To stay up to date with all of the latest ecommerce trends, Steve runs a 7 figure ecommerce store, BumblebeeLinens.com, with his wife and puts on an annual ecommerce conference called The Sellers Summit.  

Steve carries both a bachelors and a masters degree in electrical engineering from Stanford University. Despite majoring in electrical engineering, he spent a good portion of his graduate education studying entrepreneurship and the mechanics of running small businesses.