Printful vs Printify. Which print on demand company is best for you? This post will break down and compare the 2 most popular POD companies from the perspective of a real online store owner that has used both print providers.
In order to start an online store, you first need to source products to sell. But the problem with product sourcing is that it's impossible to predict demand.
Should you spend your money upfront buying 1000 t-shirts in a variety of sizes when you have no idea which size or design will be popular?
Or do you play it safe, place a small order and run the potential of running out of stock?
Especially when you are first starting out, you should avoid spending all of your money on inventory until you know that your products will sell.
Thanks to print on demand companies(POD) like Printify and Printful, you don't have to spend a dime upfront for inventory.
When an order comes in, you simply send your order information to your POD company, and they fulfill and ship your product to the end customer.
In this post, I've written up a full comparison of the 2 most popular print on demand companies, Printful vs Printify. Unlike other reviews you see on the Internet, I've actually used and evaluated both print providers to sell t-shirts online for my ecommerce business.
Get My Free Mini Course On How To Start A Successful Ecommerce Store
If you are interested in starting an ecommerce business, I put together a comprehensive package of resources that will help you launch your own online store from complete scratch. Be sure to grab it before you leave!
What Is Print On Demand?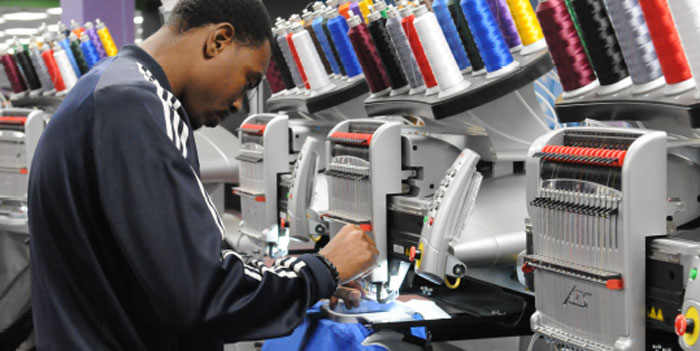 Print on demand is a form of dropshipping where you work with a supplier to place your own brand and design on a generic white label product like a t-shirt or a mug.
You don't have to spend any money upfront on inventory. When an order comes in, the print on demand company creates your product with your design on the fly and ships it to your customer. Essentially, your print on demand provider is your fulfillment company and your printer.
You don't pay for the product until after it's already been sold which means that you can start selling your own branded products with little or no upfront cost.
For example, my kids started their own t-shirt business selling entrepreneurship t-shirts over at KidInCharge.com for less than $3.
Every aspect of product fulfillment is taken care of by the print on demand company so you can focus on marketing and sales.
Most POD companies seamlessly integrate with a variety of ecommerce platforms out of the box. As long as you are using a supported shopping cart, the entire process is 100% automated. When an order comes in on your website, it is automatically sent and fulfilled by your print provider and you don't have to do a thing.
Print on demand companies are great for…
Testing your products without the burden of carrying inventory.
Monetizing your audience with your own branded merchandise.
Designers who want to proliferate their art.
Overall, a print on demand business is one of the easiest and least expensive ways to launch your online business.
Print On Demand Vs Importing From China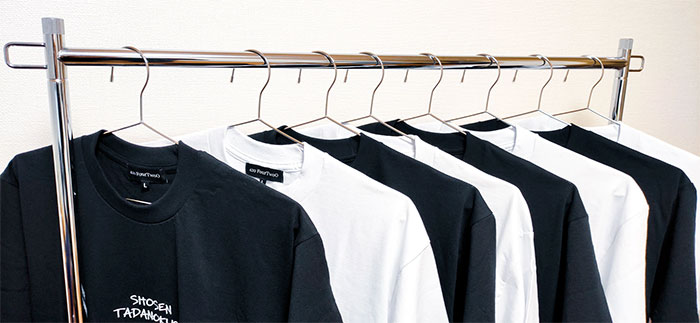 The only downside to using a print on demand company is the cost. Because you are not buying in bulk, the profit margins will be far lower than if you buy your products direct from a factory in China.
For example, importing 5000 printed t-shirts from China would probably cost you anywhere from 50 cents to 2 dollars per shirt depending on quality.
However, the cost of an equivalent quality shirt from a print on demand company would cost you anywhere from 7 to 15 dollars per piece.
As a result, you have to charge a lot more money for your products when you use a print on demand company in order to make a decent profit.
If you know that one of your designs is going to sell in volume, then it's always more economical to have them produced in bulk overseas.
However, if you are just starting out and you are testing the waters, then print on demand is your best bet.
Right now, Printful and Printify are the 2 leading print on demand companies in this space and they are both very different in how they operate.
How Printful Works?

Printful does all of their own manufacturing and production and they have fulfillment centers all across the United States, Mexico and Europe.
As a result, they can ensure better print quality from all of their facilities since they are in control of the entire supply chain.
Getting started with Printful is extremely easy and they've done a great job with the onboarding process.
With a few clicks of the mouse, you can connect your Shopify, BigCommerce, WooCommerce or practically any popular shopping cart to their site.
By connecting your online store directly to Printful, all incoming orders will automatically be sent and processed when a purchase is made. There are no subscription fees.
After you've completed the integration, you can login to your Printful account and use their mockup generator to create your products.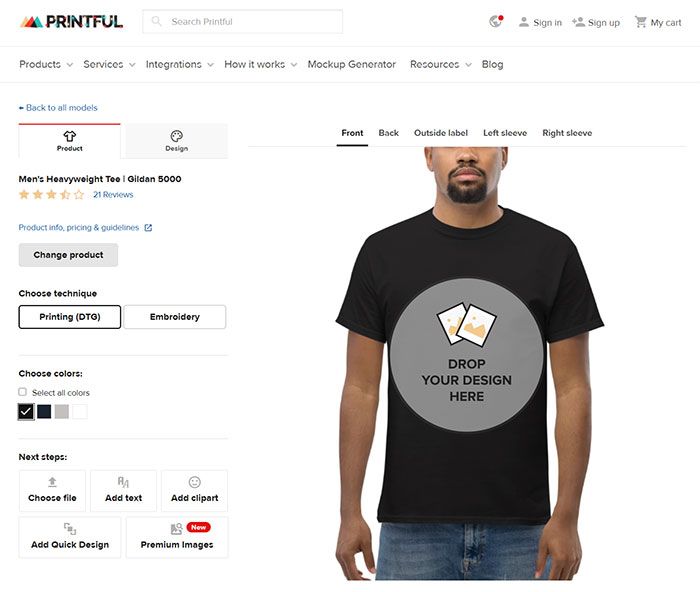 Basically, a mockup generator is a graphical design tool that allows you to create your own custom products on their website.
For example, if you want to design a custom mug for sale, Printful provides a nice drag and drop interface to customize your mug along with pictures of the final product.
Once you are done creating your print on demand products, they are automatically sent to your ecommerce store where a product listing is automatically created.
You aren't limited to selling t-shirts and mugs either and Printful carries many non apparel products as well. In fact, there are over 200 items to choose from which include…
Clothing – You can customize any piece of clothing you can think of including, t-shirts, hoodies, sweatshirts, tank tops, polos, v necks, you name it!
Accessories – You can customize a variety of accessories including cell phone cases, jewelry, stickers, socks, masks.
Bags – You can create your own custom tote bags, laptop cases, backpacks, fanny packs.
Home & Living – You can customize mugs, blankets, pillows, aprons, towels.
Every print on demand product on Printful has a base price. Whenever an order comes in, Printful automatically charges your credit card for the price of the product ordered and you get to keep the difference.
Overall, the beauty of running a print on demand online store is that you can focus your time and energy on marketing and sales instead of shipping and fulfillment.
How Printify Works?

Printify works almost exactly the same way as Printful does except that their business model is completely different.
Like Printful, Printify has their own mockup generator to create your designs which are automatically imported into your ecommerce store.
They also have an enormous catalog of print on demand products to choose from that is on par or larger than Printful.
But the main difference is that Printify does not manufacture or ship their own custom products. They are not a fulfillment company. Instead, they work with independent print providers with different capabilities.
On the Printify website, they have sorted and collated a large library of print on demand companies based on location, pricing and availability.
You can think of Printify like a fully integrated version of Alibaba for print on demand companies and print providers.
From this library, you have the option of hand picking your POD company, requesting samples and working with the print on demand provider that best suits your needs.
Once you've selected a provider, Printify takes care of connecting your online store and managing the entire fulfillment process.
Printful Vs Printify – The Evaluation Criteria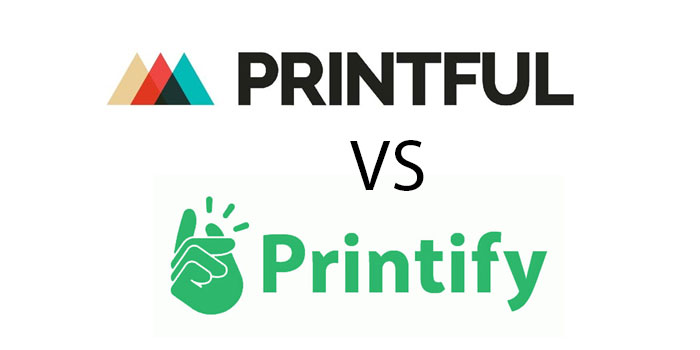 Printful's vertically integrated business model versus Printify's directory based model creates some interesting pros and cons for each company.
In this post, both Printful and Printify have been evaluated based on the following parameters.
Pricing – Which print on demand company is cheaper.
Print Quality – Which print on demand company provides better print quality.
Branding Services – Which print on demand company offers more custom branding options.
Shipping And Fulfillment – Which print on demand company can ship and fulfill products faster.
Shopping Cart Integration – Which print on demand company integrates with more ecommerce platforms.
User Interface – Which print on demand company has a better user interface.
Printful Vs Printify – Pricing
Printful is more expensive than Printify for most print on demand products by up to 20%.
However, both Printful and Printify offer different cost structures which makes them slightly more complicated to compare in terms of price.
Printful does not charge a monthly fee and you pay on a per item basis. Every single product in Printful's catalog has a fixed base cost.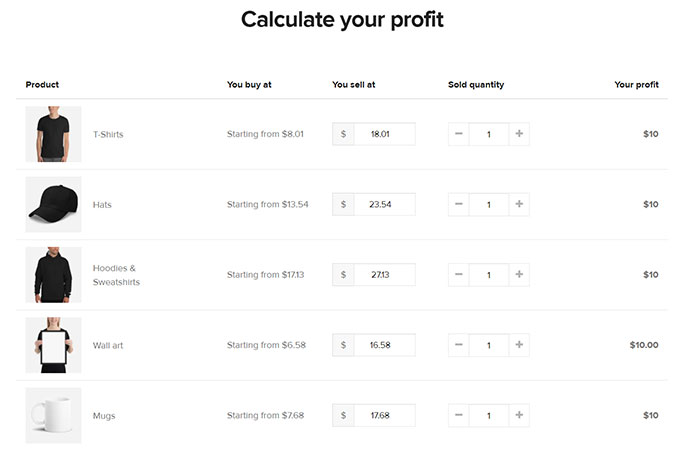 In the example above, Printful charges a flat $8.01 for a basic t-shirt. So if you sell your shirts for $18.01, then you get to keep $10 in profit.
$8 per shirt may sound like a lot of money, but you can earn quantity discounts as your sales grow.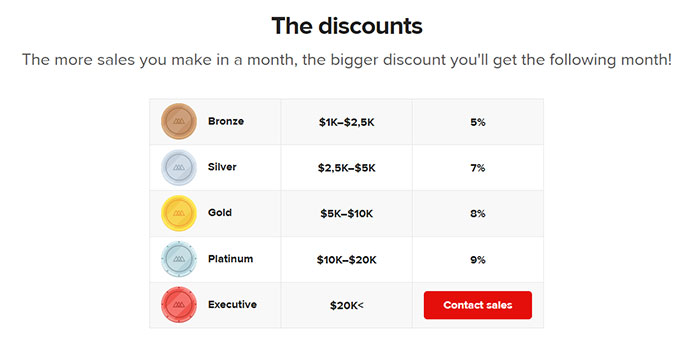 For example, you can earn discounts up to 10%+ if your prior month's sales exceed a certain threshold.
Meanwhile, here are the shipping costs that Printful charges for customers residing in the United States.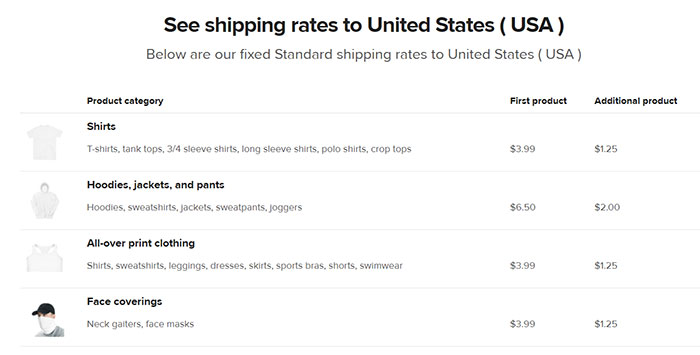 Printify on the other hand, offers several monthly plans.


Overall, Printify's free plan is good enough for most people until you reach a threshold of sales where paying for the premium plan makes sense.
The premium plan costs $29.99/month but you get a 20% discount on all products. As a result, if you sell more than $37.50 worth of product in any given month, then it's worth paying for the premium plan.
Meanwhile, the price for individual products is all over the map and largely depends on the print provider you go with.
For example, a Gildan 2000 t-shirt costs $12.95 on Printful. But on Printify, your costs (along with shipping) vary dramatically depending on the provider.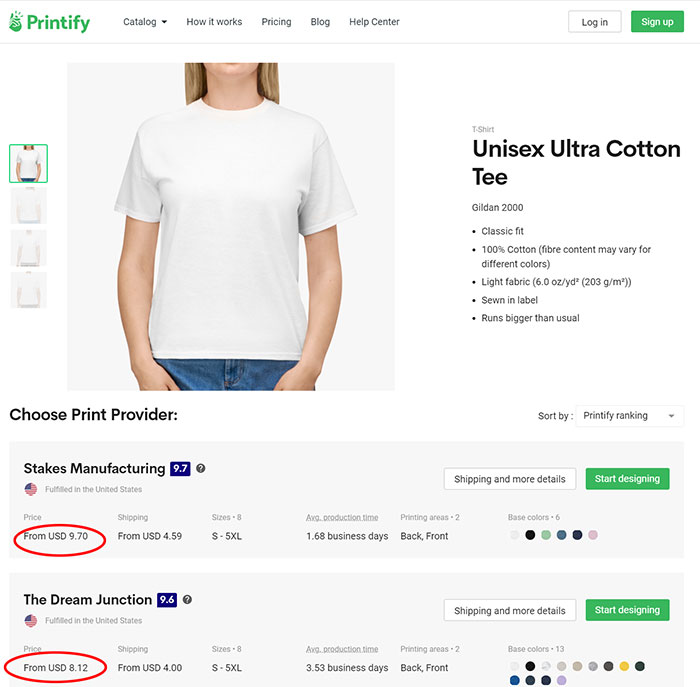 As you can see above, Stakes Manufacturing charges $9.70 whereas The Dream Junction costs only $8.12.
In general, Printful's prices will be higher than Printify. However, there is a big caveat. If you end up using multiple different print providers on your shop through Printify, the shipping costs can add up quickly.
Because Printful is vertically integrated, the costs of selling multiple products in a single order will tend to be lower because shipping costs can be combined.
Meanwhile, if you are using separate print providers for mugs versus shirts with Printify, you'll incur separate shipping charges for each item.
The Verdict – Printify will be cheaper than Printful in most cases.
Printful Vs Printify – Print Quality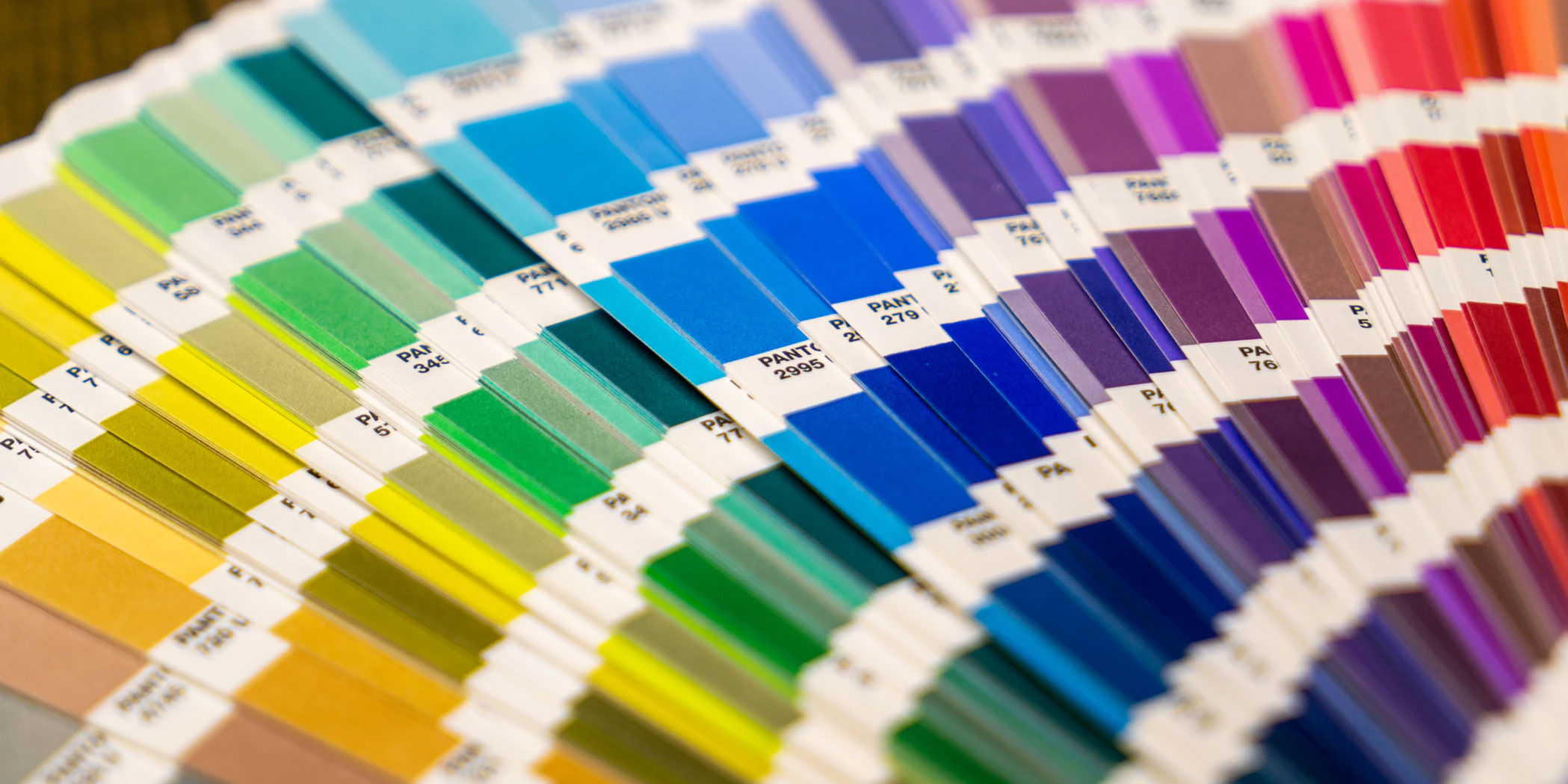 Printful offers better overall print quality than Printify because they are vertically integrated and control the entire printing process from start to finish.
Judging print quality can be subjective. However, I can say that Printful offers outstanding print quality for all of the products that I've sourced.
Because Printful is vertically integrated, they can guarantee consistent quality control across all of their manufacturing facilities.
Printify, however, can not.
Because Printify is a collection of disparate companies, every print provider is going to offer different grades of product quality, customer service and fulfillment.
As a result, if you are looking for consistent quality, Printful is a much better print provider than Printify hands down. Printify's print quality will not be as consistent because they don't have any control over the fulfillment process other than its role as a matchmaking service.
While it is possible to find great print providers on Printify, you'll have to do your own legwork.
The Verdict – Printful is better than Printify for consistent quality.
Printful Vs Printify – Establishing Your Brand
Printful offers better branding features than Printify hands down.
In an ideal world, your end customer should not be aware that you are using a print on demand company to fulfill your orders.
As a result, your shipping label, your packaging and your product should all be branded with your logo and design.
For example, both Printful and Printify will print your brand and logo on your shipping labels as shown below.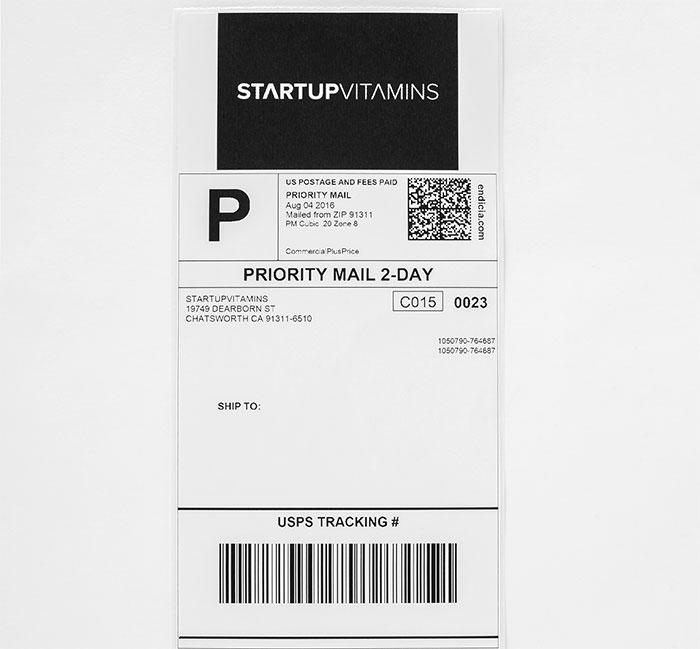 However, where Printful shines versus Printify is that they also allow you to personalize the label with your brand on the product itself.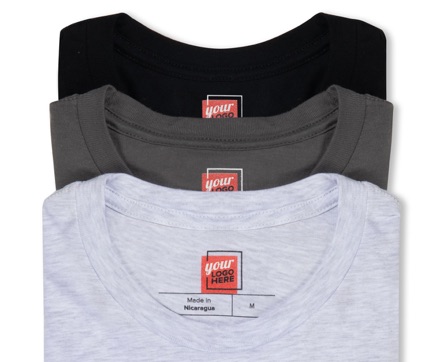 To add a custom label, Printful charges $2.49 per label which is pricey but could be worth it to make your brand more visible. You can also print on many different areas of your shirt such as a sleeve print or a pocket.
You can also add custom packaging inserts and pack ins for an additional $0.75 per order. For example, you can include…
Flyers and coupons
Business cards
Branded stickers
Postcards
Hand-written thank you cards
While Printful offers all of these customization options, Printify does not because they don't control their own fulfillment.
While in theory you can negotiate these add ons with the individual providers you find via Printify, these features are not nicely integrated into their service.
The Verdict – Printful wins hands down
Printful Vs Printify – Shipping And Fulfillment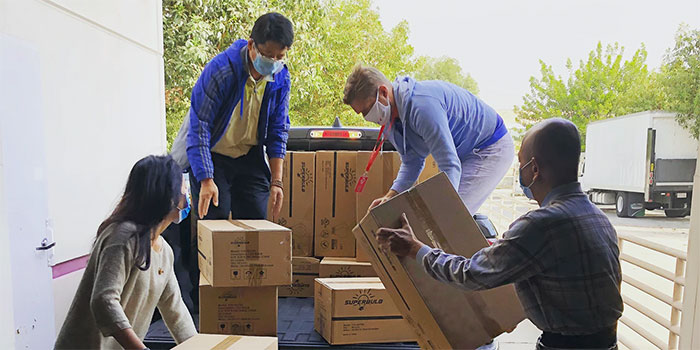 Printful offers more consistent shipping and fulfillment performance than Printify because they control their entire supply chain.
Because Printify is a distributed company that does not handle their own fulfillment, the actual shipping and fulfillment times can vary dramatically depending on the provider.
In fact, the quality of provider that you find on Printify can be hit or miss.
Once again, this is where Printful shines because they can offer consistent shipping and fulfillment all under one roof.
An order on Printful takes between 2-7 business days to make for apparel products and 2-5 business days for non-apparel products.
Shipping times for Printful are also very consistent and they work with global carrier companies to fulfill their orders on time.
The only advantage that Printify has versus Printful in the shipping and fulfillment department is if you work with a provider that is local to your customer.
If you choose a Printify print provider in a location where Printful does not have a fulfillment center, you can probably get faster fulfillment times.
The Verdict – Printful offers better more consistent fulfillment.
Printful Vs Printify – Shopping Cart Integration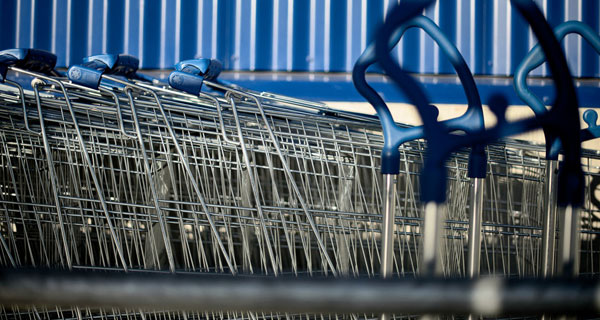 Printful supports many more ecommerce platforms out of the box compared to Printify. As a result, Printful is a much more flexible print on demand platform.
However, Printify has been catching up quickly in the past several years.
As of this writing, Printify supports the following shopping carts.
Shopify
WooCommerce
Etsy
eBay
Wix
PrestaShop
BigCommerce
Meanwhile, Printful supports many more platforms which include…
Shopify
Etsy
WooCommerce
Wix
Squarespace
Webflow
Ecwid
BigCommerce
PrestaShop
Weebly
Amazon
eBay
Big Cartel
Wish
Magento
Storenvy
Bonanza
3dcart
Launch Cart
Overall, the sheer number of integrations doesn't matter as long as your shopping cart is on the list above. But keep in mind that Printful supports many more platforms than Printify.
If you don't see your ecommerce platform on Printify's list, then Printful will be the obvious choice.
The Verdict – Printful supports many more integrations than Printify
Printful Vs Printify – User Interface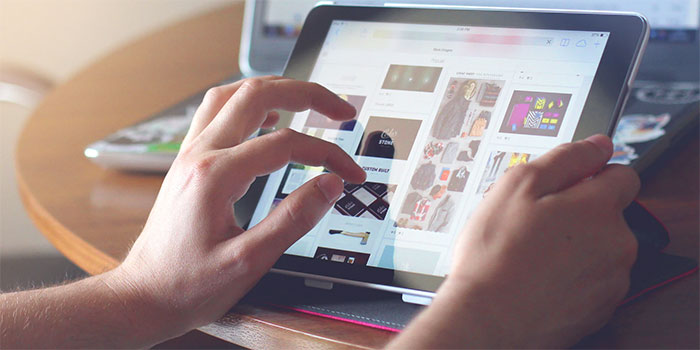 Printful is significantly easier to use than Printify because they control their platform and provide a consistent design experience for all of their products.
When it comes to finding products to sell and getting setup, I like Printful's user interface better than Printify's because I don't have to worry about evaluating different suppliers.
With Printful, I simply choose a product, customize it and I'm ready to go.
But with Printify, I have to wade through a list of suppliers, get samples and try each potential supplier one by one.
While Printify does its best to screen their print providers, the print quality and shipping times can vary significantly across vendors.
In terms of product design, both Printify's and Printful's mockup generators get the job done and are easy to use. But overall, I find Printful's vertically integrated platform much more appealing.
The Verdict – Both Printful and Printify offer an easy to use mockup generator but there are less steps with Printful.
Printful Vs Printify – Overall
| | |
| --- | --- |
| Criteria | Who's Better? |
| Pricing | Printify |
| Print Quality | Printful |
| Branding Services | Printful |
| Shipping | Printful |
| Integrations | Printful |
| User Interface | Printful |
| | |
While Printful has Printify beat in almost every category in this comparison, your choice of print on demand company will ultimately come down to price versus quality.
In most cases, Printful will be more expensive than Printify. But because they charge a premium, you get what you pay for. Printful offers consistent print quality across all of its product lines and consistent shipping and fulfillment times as well.
If you hunt through Printify's catalog, you can always find a supplier of equivalent quality that is cheaper than Printful but it may require a few iterations.
Overall, if you sell many different types of print on demand products that require different suppliers, it's in your best interests to go with an integrated platform like Printful.
Because Printful handles all of their own fulfilment, you can take advantage of order combining to bring your shipping costs down.
With Printify however, if you end up choosing different suppliers for shirts vs mugs vs tote bags, you could end up incurring multiple shipping fees should a customer order more than one type of product.
Furthermore, Printful offers many more branding options than Printify as well. In the end, it comes down to cost. Is Printful's consistent quality worth the extra money?
You have to decide that for yourself.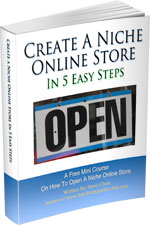 Ready To Get Serious About Starting An Online Business?
If you are really considering starting your own online business, then you have to check out my free mini course on How To Create A Niche Online Store In 5 Easy Steps.
In this 6 day mini course, I reveal the steps that my wife and I took to earn 100 thousand dollars in the span of just a year. Best of all, it's free and you'll receive weekly ecommerce tips and strategies!
Note: This post above may contain affiliate links, which means that I may receive a commission if you make a purchase when clicking a link. Please consult our privacy policy for more information.
Related Posts In Dropshipping
About Steve Chou

Steve Chou is a highly recognized influencer in the ecommerce space and has taught thousands of students how to effectively sell physical products online over at ProfitableOnlineStore.com. 

His blog, MyWifeQuitHerJob.com, has been featured in Forbes, Inc, The New York Times,  Entrepreneur and MSNBC.  

He's also a contributing author for BigCommerce, Klaviyo, ManyChat, Printful, Privy, CXL, Ecommerce Fuel, GlockApps, Privy, Social Media Examiner, Web Designer Depot, Sumo and other leading business publications.

In addition, he runs a popular ecommerce podcast, My Wife Quit Her Job, which is a top 25 marketing show on all of Apple Podcasts. 

To stay up to date with all of the latest ecommerce trends, Steve runs a 7 figure ecommerce store, BumblebeeLinens.com, with his wife and puts on an annual ecommerce conference called The Sellers Summit.  

Steve carries both a bachelors and a masters degree in electrical engineering from Stanford University. Despite majoring in electrical engineering, he spent a good portion of his graduate education studying entrepreneurship and the mechanics of running small businesses.