More than half the battle of starting a successful online store involves finding the right products to sell online. And as a result, I receive between 4-5 emails per day from readers asking me for niche ideas.
I am sooo ready to start my own online business but I have no idea what to sell. Can you just give me 2 or 3 good niches and I'll do all the work from there.
Steve, I enjoyed reading your 6 step program and I was wondering if you have some good ideas that you would like to pursue but don't have the time.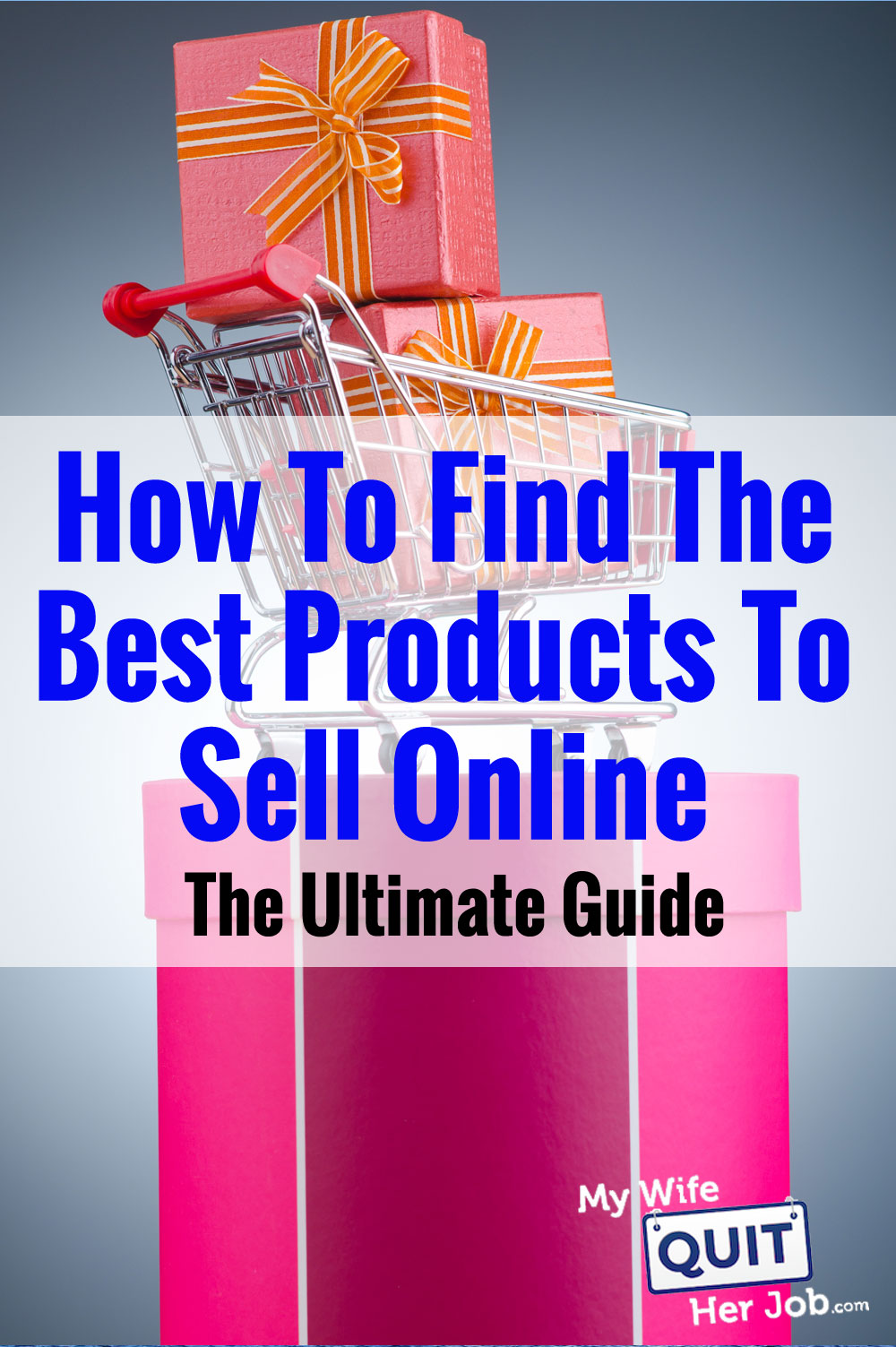 The funny thing about finding the right niche is that it's really difficult to just sit down, brainstorm mindlessly and hope to find the right product to sell.
Sure, you might get lucky and come up with a great product idea this way. But if you're anything like me, creative ideas don't fall from the sky very often if ever at all.
In fact when I try to think of niches on my own, I often end up wasting my time on common place goods that are way too saturated or brilliant ideas that have zero demand.
Here's the thing. You can't take a completely random approach to the niche finding process or else you'll end up brainstorming FOREVER.
So today, I'm going to teach you a methodical approach to finding the best, most profitable products to sell online.
These are real methods that I use every single day that are based on real life sales data and a specialized set of tools to help me out.
As I show you my process, the important thing to realize is that you can't let your experiences or personal preferences bias your thinking otherwise you'll get stuck on a dead end business idea.
In my experience, the best way to break out of a creative funk is by relying on computers and data because they are 100% impartial.
Editor's Note: The material in this post is just a small fraction of what I teach in my FREE 6 day mini course. If you are interested in starting your own ecommerce business, then sign up below!
Click Here To Sign Up For My Free 6 Day Mini Course On How To Start A Profitable Online Store
Also if you're curious about what I sell online, you can click here to check out my little online shop.
Product Guidelines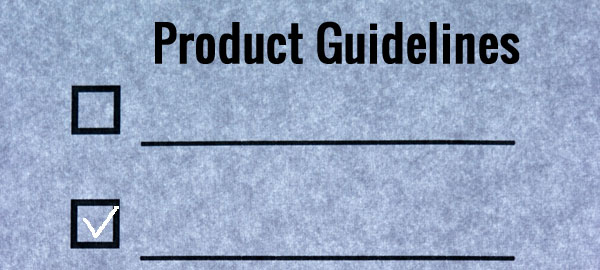 When it comes to selling physical goods online, I always like to start with a certain set of guidelines during the product selection process.
Because selling online is completely different than selling in a brick and mortar store, you want to choose products to sell that are conducive to online purchases and appeal to the typical online buyer.
Here are some of my "must have" product guidelines when choosing what to sell.
The product should not be fragile and easy to ship – Because we are going to be shipping products through the mail, you can avoid most headaches if you choose a product to sell that won't break during shipment.
The product should not take up much physical space – Certain ecommerce business models require carrying inventory so it's in your best interests to choose something small to sell and preferably an item that fits in a shoebox.
The product's inherent value should be ambiguous – For example, I would never sell electronics because there is a set value for your goods that everyone is aware of. On the contrary, keepsakes and informational goods are much harder to place a price tag on.
The product should be timeless – Once again, I would never sell electronics because they lose value the longer they stay on the shelves
Avoid seasonal goods – In general, you don't want to choose products that are only purchased during a specific time of year. For example, I would tend to avoid selling Halloween costumes.
Sell goods that sell from $15-200 – This is the sweet spot for pricing for online purchases.
The following product guidelines are "nice to have" when choosing what to sell so you might want to ask yourself the following questions…
Have you chosen a niche with related products you can expand into? – While we primarily sell handkerchiefs in our store, we've branded our shop as a linens store so we can easily expand to other markets.
Do your products lend itself to customers ordering more than one? – When we sell handkerchiefs to a bride, we rarely sell 1. Instead a typical bride will buy at least 4 and sometimes as many as 10.
Can your products be personalized? – The margins for personalized products are always going to be higher than regular products. So if you can offer customized goods, you can charge more for them.
Are your products consumable? – What's nice about consumables is that your repeat customer rate will be high. As a result, your sales will tend to be more stable.
Does your niche have a fan base? – I like to choose products that have dedicated blogs or fan pages because you have an instant set of customers to market to.
Do your products lend itself to content creation? – When you own your own shop, search engine optimization will be an excellent source of traffic to your store. As a result, the more content you can put out, the more likely you will rank.
Do your products have lots of accessories? – Many online stores make most of their margins on the accessories they sell. So it's in your best interests to offer goods that are conducive to upsells and cross sells.
After you've reviewed these guidelines, it's time to start the brainstorming process!
Below are the tools and platforms I use to find profitable products to sell that meet these criteria.
Brainstorm Products To Sell Using Amazon Sales Data


Amazon is slowly becoming the defacto standard for online shopping in the United States with the greatest ecommerce marketshare of any individual company.
As a result, sales data derived from Amazon is a great representation of overall demand. In fact, more and more people are going straight to Amazon for ALL of their online shopping needs while bypassing Google and smaller online boutiques altogether.
Now at first glance, it's not obvious that you can derive actual sales numbers from Amazon but I'll show you how below.
Did you know that every item sold on Amazon is assigned a BSR or best sellers rank?
This number is used by Amazon to rank how well a product is selling compared to others within the same category.
Here's an example of a BSR rating for silicon baking mats on Amazon.

So what does the BSR tell you about a particular product? Based on the BSR, you can make an educated guess on how many units are sold per day.
Here's a BSR to sales chart provided by my buddy Greg Mercer if you want to do your own Amazon sales analysis.
Using the silicone baking mat example above, a BSR of 7228 corresponds to about 10 sales per day.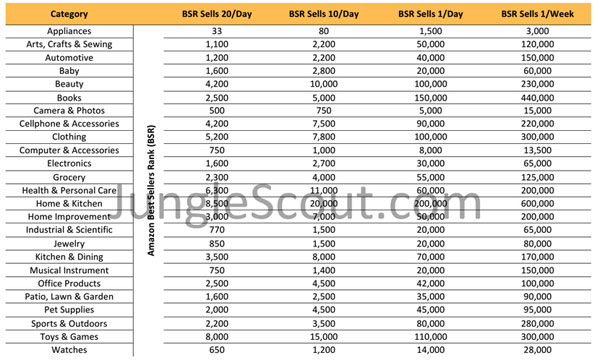 In a nutshell, you can browse Amazon for product ideas and know roughly how well a product is selling by looking at the BSR. And through some persistence and hard work, you can probably find a profitable niche to pursue.
Now using the method above to gauge demand works fine but it's extremely tedious which is why I like to use a tool called Jungle Scout to help with the research.
Jungle Scout greatly speeds up the process by nicely collating all of the products on Amazon into a nice table for consumption. In addition, it can also point out specific products on Amazon that match your criteria.
For example, I can have Jungle Scout return me all products under the Kitchen & Dining category that make at least $5000/month with less than 100 reviews. This is extremely powerful!
Below is a 5 minute video demo on how I use Jungle Scout to do product research. If you want to follow along with the video step by step, then download a free trial of the tool.
Click Here To Try The Jungle Scout Webapp For Free And Follow The Tutorial
Check out the 4 minute video below

Brainstorm Products To Sell Using EBay Sales Data


Similar to Amazon, EBay is also a great place to look for potential products to sell in your online store. Even though Amazon is a much larger marketplace, EBay is a great place to do research because you have access to sales data in real time.
A lot of sellers on EBay bulk import goods from Asia at a very low price and simply list them on EBay for a profit. However, because Ebay's selling fees are so ridiculously high, it's hard to make a good profit on auctions.
So if you can find high demand goods on EBay and create your own online store around these items, you can potentially make a lot of sales and not have to pay EBay's high final value fees.
In fact, my wife and I started out on EBay by listing our goods with auctions in order to gauge demand before we launched our full blown online store!
To brainstorm products to sell on EBay, simply type in a product on EBay's search bar.

Then look for the "Sold Listings" link in the sidebar and click on the check box.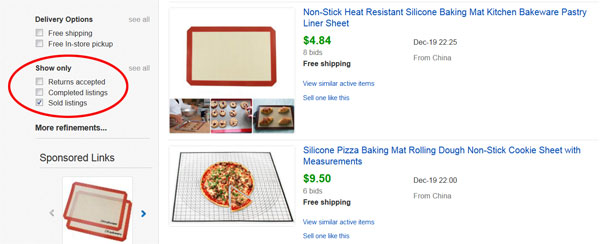 Voila! EBay will now display a listing of products that have sold in the product category of your choice along with the final selling price. With this information, you should be able to get a good idea of the demand and selling price of a wide variety of products.
Now using the method above to gauge demand works fine but it's extremely tedious which is why I like to use a tool called Terapeak to help with the research.
Terapeak is a tool that scrapes all of the EBay listings and collates the data for you in an organized fashion.
For example with a few clicks of the mouse, Terapeak can tell me the hottest selling products on EBay and exactly how much revenue it generated last month.
More importantly, Terapeak also tells me exactly what percentage of auctions for a specific item resulted in a sale which provides crucial data on the demand for a product.
Here's a quick demo of how I use Terapeak to brainstorm products to sell online. Sign up for the free 7 day trial below if you want to follow along with the tutorial.
Click Here To Sign Up For A Free 7 Day Trial Of Terapeak And Follow The Tutorial
Check out the 4 minute video below

Brainstorm Products To Sell Using Google Search Data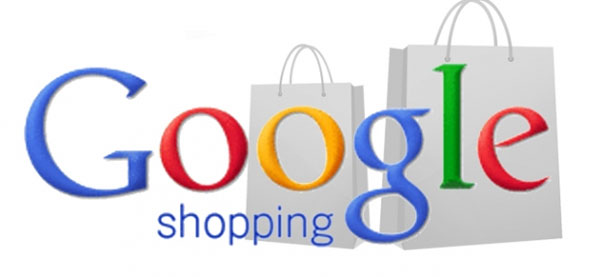 While some people like to shop on Amazon or EBay, others go straight to the search engines to do all of their online shopping.
And since Google is the largest search engine in the world, it makes sense to look at what people are searching for to find good products to sell online.
The easiest way to obtain search data is by using the Google Keyword Planner which is a free tool from Google. By looking at the exact keywords that people are typing in, you can get a good idea of what products are in demand and how much revenue you can generate.
However, interpreting the search results can be a little tricky.
For one thing, you need to only look at keywords that are product focused.
For example, the keyword "outdoor gardening tips" would not be a good keyword to focus on because people are likely looking for information. A much better keyword to target would be something more specific like "plastic compost bin".
The other thing you must consider is the competition for that keyword and how hard it is to rank for in search which is information that is NOT provided by Google's Keyword Planner.
To analyze product demand and competition in search, I like to use a tool called Long Tail Pro.
Like the other tools I've mentioned in this post, Long Tail Pro is a tool that nicely collates the Google search results and tells you how much competition a keyword has in search.
Below is a quick 5 minute demo of how I use Long Tail Pro to find keywords with high volume that are easy to rank for in search..
Click Here To Try Long Tail Pro For Free And Follow The Tutorial
Check out the 4 minute video below

Brainstorm Products To Sell Using The Comparison Shopping Engines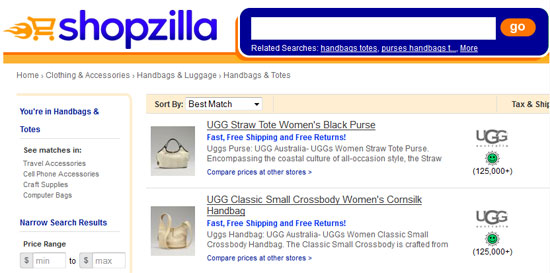 The shopping cart comparison engines are often overlooked when it comes to brainstorming product ideas. But used correctly, these websites carry a potential goldmine of valuable data.
Because millions of people use these shopping engines to find products every single day, you can use their statistics to help you narrow down your niche.
Some of the more popular shopping comparison engines include Nextag, Google Shopping, Shopzilla, Shopping.com etc… For the purposes of demonstration, I'm going to show you how you can use the popular comparison shopping engine Shopzilla, to further your niche research.
On the Shopzilla.com website, there are 2 main places to begin your research.
First off, you can find out which products are trendy by clicking on the "Trending Now" link.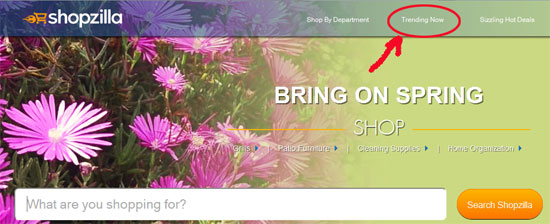 Here, the Shopzilla shopping engine will show you all of the popular items that are currently selling now!
In addition to trending items, you can also find out which product categories and items are being actively searched for by clicking on the "Shopzilla Top Searches" link in the footer of the Shopzilla.com website as shown below.

From here, you can choose a product category and Shopzilla will tell you which items are being sought after the most!
Editor's Note: Are you enjoying this post so far? If you are interested in starting your own ecommerce business, then sign up for my FREE 6 day mini course below!
Click Here To Sign Up For My Free 6 Day Mini Course On How To Start A Profitable Online Store
Sourcing Your Products And Finding Vendors

Once you've chosen a product or a set of products you want to sell, the next question you have to answer is where you will source your products from? How and where do you contact the manufacturer so you can get wholesale pricing?
Before I tell you the best way to find your vendors, there are several things to consider right off the bat.
Do you want to deal with only domestic (United States) vendors?
Dealing with vendors in the US (or in your home country) is much easier because everything is familiar to you. It is much easier to contact your vendors because they are in a similar time zone and they speak the same language.
However, because the manufacturing costs are much higher in the US, you will end up paying more money for your products which will negatively affect your profit margins.
The main advantage is that shipping arrangements can be easily made and it's generally easier to obtain the products you want to sell.
Do you want the absolute lowest cost for your products?
If you want the absolute best deal for your products, then you might want to consider looking in Asia to source your items. These days, you'll find that most things are made and sourced from Asia.
Why? It's because they offer the best prices. However, it can be a major hassle to import items into your home country. If you do manage to get the process down however, the profit margins are unbeatable.
If you want to learn more about sourcing your products from overseas, you may want to read the following articles.
Do You Want To Carry Inventory Or Dropship?

Dropshipping is a type of online store where you are only responsible for taking orders and handling customer service. Once an order is placed on your website, your vendor handles the shipping and delivery of product to the end customer.
Dropshipping's main advantage is that you don't have to carry inventory, but you are still responsible for making sure that your customer is happy and satisfied with the purchase.
As a result, you have to make sure that the vendors you choose are absolutely reliable. If you choose to drop ship, handling returns can be a major hassle.
Even worse, you'll sometimes have to deal with irate customers even though you were not at fault. Deciding to drop ship also limits your choice of vendors and your margins are significantly worse.
If dropshipping is a business model that you would like to pursue, the best way to find dropship vendors is to use a service called WorldWide Brands.
In a nutshell WorldWide Brands provides you with a list of pre-verified drop-ship wholesalers, light bulk wholesalers (orders under $500), high volume wholesalers, liquidation wholesalers and import wholesalers.
And they have a strict screening process to make sure that you are dealing with legit companies.
Click Here To Get 10% Off Of A Worldwide Brands Membership
From experience, it can be difficult to locate wholesale vendors that are willing to dropship by doing random web searches. So why waste your time when there are many services out there that aggregate the data for you already?
Keep in mind though, that services like Worldwide Brands won't do the heavy lifting for you. You still have to take the time to contact each and every vendor and create your own business relationships. Finding good vendors and establishing trust is the key to good product sourcing.
How Do I Find My Vendors?

Now that you are aware of your product sourcing options, the best way to find vendors is to attend wholesale tradeshows. For example, if you are interested in importing products from China, you can check out the China Import And Export Fair Website.
Here are a few posts I've written specifically about the Canton Fair
If you are interested in wholesale fairs in the US, you can check out various tradeshow websites such as Wholesale Central.
Going to tradeshows is ideal because…
All of the vendors are aggregated in one location. You can set up appointments to meet multiple vendors in a single day
They will have samples of their merchandise available for you to see. This is especially important when dealing with overseas vendors because obtaining samples can sometimes take months.
Why Not Do All Of My Research Online?
You might think that you can do all of your vendor research online, but wholesale vendors that you find on the web can be extremely sketchy.
In fact, there are many vendors online that are middlemen who pretend to be wholesale vendors just to get your business. It is because of these deceptive practices that I recommend finding vendors at trade shows rather than purely online.
For more information on buying wholesale, please checkout my article on Why Buying Wholesale Can Be Misleading.
Of course, if you don't have the means to go to trade shows, then you can also use a service like Alibaba to find Asian vendors online.
Conclusion
Finding and sourcing products to sell does not have to be a haphazard experience. As I have demonstrated, there is a wealth of data out there that can help you narrow down what you want to sell online.
And once you have a few products ideas in mind, you can then further narrow things down by performing a supply/demand and competitive analysis on your niche.
If you find that you can make a good profit on your goods and you can do a better job than your competitors, then I say go for it!
By the way, if you enjoyed this post and are looking for more tutorials, then sign up for my free 6 day mini course below.
Click Here To Sign Up For My Free 6 Day Mini Course On How To Start A Profitable Online Store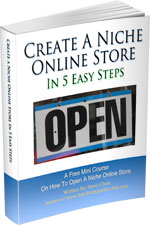 Ready To Get Serious About Starting An Online Business?
If you are really considering starting your own online business, then you have to check out my free mini course on How To Create A Niche Online Store In 5 Easy Steps.
In this 6 day mini course, I reveal the steps that my wife and I took to earn 100 thousand dollars in the span of just a year. Best of all, it's free and you'll receive weekly ecommerce tips and strategies!
Note: This post above may contain affiliate links, which means that I may receive a commission if you make a purchase when clicking a link. Please consult our privacy policy for more information.
Similar Posts
Have you read these?