If you are currently selling on Ebay, Etsy or Amazon and you want to learn how to start an online store, you are probably overwhelmed by the vast number of options at your disposal.
Should I pay for an all in one shopping cart solution? Which cart is the best?
Should I run my store on WordPress with an ecommerce plugin? Which plugin is the best?
Should I use a free open source cart and host my own website? Which free solution is the best?
There are literally hundreds of different options to choose from in terms of website builders, shopping carts, services etc… And it's a big decision because it carries long term implications for your business. Once you make a choice, it's a pain to switch.
This article will give you an overview of the different shopping cart options out there and provide you with recommendations depending on your specific needs and skill set. None of these require any technical experience.
Get My Free Mini Course On How To Start A Successful Ecommerce Store
If you are interested in starting an ecommerce business, I put together a comprehensive package of resources that will help you launch your own online store from complete scratch. Be sure to grab it before you leave!
How To Start An Online Store – Your 3 Main Shopping Cart Options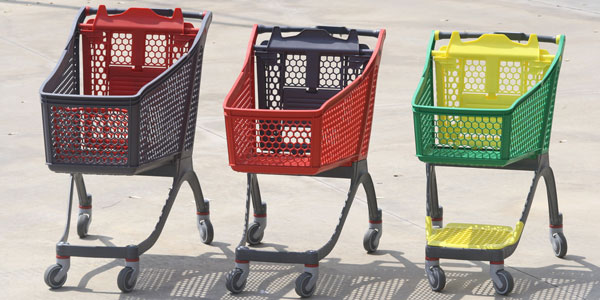 First off, I want to dispel the misconception that you need to spend thousands of dollars to put up a good looking ecommerce website. For example, there are many fully featured open source shopping cart software packages out there that are completely free.
In fact, if you are comfortable with a computer, you can launch a fully featured shopping cart for less than 5 dollars per month. Incidentally, this is the exact route my wife and I took to start our ecommerce store.
Click here to check out my 7 figure online store which is built on FREE software
Because I was on a major budget early on, I ran my online store on a free open source platform and spent only $5/month for the first 2 years. (I'll show you how to do this later on in this post).
Today, this store generates over 7 figures per year and I'm still on the exact same free platform that I started with.
Anyway, my point is that none of the solutions that I will be recommending to you today will cost very much money. And there are 7, 8 and 9 figure businesses running on these platforms today.
Do I have your attention yet? Ok, here are your 3 main options.
Free Open Source Shopping Cart – With this option, the source code for your shopping cart is provided to you at no cost but you must host it yourself on a computer server that you manage. This is by far the cheapest solution available but requires some work on your part to maintain. Regardless, you do not need to know how to code but it does help to have some technical knowledge.
Fully Hosted Shopping Cart – This is the easiest and most straightforward solution available. By paying a 3rd party company, they will handle everything for you including managing your shopping cart, hosting your website, maintaining your servers etc… You literally don't need to worry about anything in regards to keeping your website up and running.
Hybrid Fully Hosted Shopping Cart – If you already run a website and want to add ecommerce functionality to it, then a hybrid solution like Ecwid or BigCommerce might be the right solution for you.
Option #1: Use An Open Source Shopping Cart

Open source software is software that is maintained by a small group or community and the beauty is that anyone can use it for free! Linux is probably the most famous example and there are many open source shopping carts available that you can download at zero cost!
The main advantage with an open source shopping cart is that you aren't tied down to a specific company or service provider. You can take your store wherever you want and you pay absolutely nothing.
Going with an open source platform is a lot like owning an unlocked cell phone. You are free to use any carrier that you want but you own the phone and it is free.
The other huge benefit is that you are in 100% control of the source code (ie, you own the phone and all the tech). As a result, if you need to add special functionality that is very specific to your shop, you can either implement it yourself or hire a developer.
In other words, going open source means that you are the boss. No one will be able to change the terms and conditions. No one will be able to kick you off or raise prices on you.
Over the years, I've played around with many open source shopping carts including WooCommerce, Open Cart, Prestashop and Magento but my favorite one by far is WooCommerce.
Not only is it easy to use, stable and built on top of the #1 blogging platform in the world, but it has also has a great developer community as well. Did I also mention that it's free:)?
WooCommerce

WooCommerce is the most widely used shopping cart in the world and boasts the largest 3rd party developer ecosystem of any ecommerce platform.
The best part about WooCommerce is that it runs on top of the world's most popular content management system, WordPress. If you already have a WordPress blog and you want to add ecommerce functionality to it, then going with WooCommerce is a no brainer.
In this day and age, content marketing with a blog is par for the course. As a result, it makes sense to integrate your blog and your ecommerce store together on the same platform.
The only downside to running a shopping cart on top of WordPress is that WordPress was not designed for ecommerce out of the box. As a result, WooCommerce and other ecommerce plugins will tend to run a little slower unless they are optimized.
But on the flip side, there are thousands of free plugins out there that will speed up and add extra functionality to your online store.
Recently, my 9 and 11 year old kids started an ecommerce store selling entrepreneurship t-shirts online with WooCommerce. And if a 9 and an 11 year old can launch an online business, then so can you:)
My kids used their own money to start this business and spent less than $3 from start to finish. Click here to check it out!
Editor's Note: If you want to read the the entire backstory about my kid's store and their marketing plan, check out my post on How To Start A T-Shirt Business For Under $3
Right now, WooCommerce is one of the easiest shopping carts to install and get running right away. Why?
It's because most if not all webhosts offer a one click installer. You pretty much just have to click one button and voila, you are ready to go.
In fact, I put together a quick 5 minute video tutorial that shows exactly how to get started with WooCommerce from complete scratch for less than $3.
If you can follow the directions in the video below, then you are tech savvy enough to use a free open source shopping cart!
WooCommerce Install Video
Note: The instructions in this video will teach you how to setup a fully functional online store on Bluehost, a web host that I recommend for new shop owners.
I also negotiated a discount off of the regular price of Bluehost for MyWifeQuitHerJob.com readers (Only $2.95/month). You can redeem the discount by clicking here or any Bluehost link on my blog.
OpenCart

OpenCart is my second favorite open source shopping cart that is fast, easy to use and has a very modern looking feel to it.
What I like about OpenCart is the backend administration interface which is simple and intuitive. In addition, there are many companies and independent developers that are very active in developing website templates, themes and plugins.
The downside to OpenCart is that if you need additional functionality that OpenCart doesn't offer out of the box, you have to purchase and install your own plugins.
Also, because OpenCart isn't nearly as popular as WooCommerce, there is far less developer support and free plugin availability.
But overall, the out of the box features should be more than adequate for most users and the cart is lightning fast.
Here's a quick video that will walk you through the installation process.
The Downside Of Using An Open Source Platform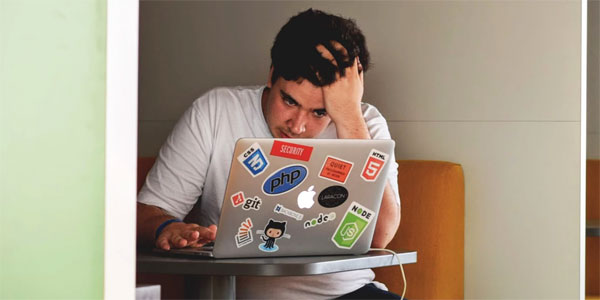 The main downside of using an open source platform is that you are the boss and being in control of your own platform is a double edged sword.
For example, you have to manage your own server. You have to make sure your site doesn't go down. You must keep your shopping cart up to date. And if anything goes wrong, you are responsible for finding the solution.
In other words, you have to be resourceful. You have to be a good problem solver. Because eventually, something will go wrong.
Over the years, I've come to realize that using an open source ecommerce solution and self-hosting may not be the right solution for everyone. Some people just don't feel comfortable installing or tweaking their own website let alone modifying an open source shopping cart.
One time, I tried to help a coworker of mine launch her online store using OpenCart. Unfortunately, she didn't possess the basic knowledge to even make simple edits to her store and had to ask for help for every little change.
Ultimately, I had her go with a fully hosted solution because of the added support.
While open source shopping carts are free, flexible and powerful, you have to decide whether your time is better utilized on marketing and sales as opposed to website management.
Option #2: Use A Fully Hosted Shopping Cart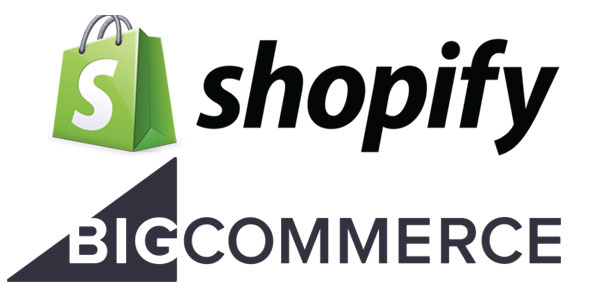 If you have the budget and you don't want to deal with the hassle of managing your website, then it often makes sense to pay a company to run your shopping cart for you.
And a fully hosted shopping cart platform like Shopify or BigCommerce basically does everything.
They manage your shopping cart
They provide technical support
They make it extremely easy to get started
In other words, you are paying for convenience.
While I usually advise that everyone who is interested in opening an online store give open source a try and host their own website, some people require a little extra hand holding in order to get started with their online business.
As a result, it makes sense for certain entrepreneurs to go with a fully hosted shopping cart for peace of mind.
Some of you don't want to go through the trouble of setting everything up and want everything to just work out of the box. Some of you would rather focus on marketing and sales rather than tinker with your website.
In my experience, 85% of you should probably pay the extra money and go with a fully hosted platform unless you are comfortable with technology.
In fact, there are many advantages of going with a fully hosted ecommerce platform that may not be too obvious right off the bat.
Below are some advantages that immediately come to mind
You never have to worry about getting hacked. During the early stages of my online store, I got hacked a few times and it took me awhile to put safeguards into place. If you never want to deal with site security, then go with a fully hosted cart
You never have to worry about server downtime. When you host your own site, sometimes you can make an edit and screw things up. Sometimes your server goes down and you have to find out what happened. Early on with my store, my site used to crash from time to time and it was very stressful
Backups are usually automated. I remember losing all of my data once and it wasn't pretty. If you don't want to worry about backing up your data, then go with a fully hosted platform
You have someone there to help. Going the open source route can be a lonely endeavor. Basically, you must be a self-learner and know how to use the forums effectively. But with a fully hosted cart, you can usually get someone on the phone within a few minutes.
Recommended Fully Hosted Platforms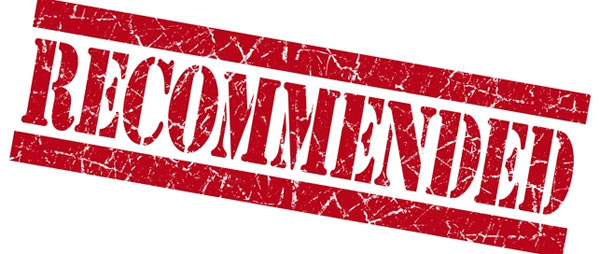 I've spent a lot of time these past few years test driving fully hosted shopping carts and I've found that both Shopify and BigCommerce offer an awesome hosted shopping cart solution for a low monthly fee.
The number one concern most of you probably have is whether you'll be able to design a good looking website without hiring a designer. And I'm happy to say that both BigCommerce and Shopify make it super easy to create a professional looking site.
BigCommerce for example offers an intuitive drag and drop interface where you can shuffle things around with your store at the click of a button.
Both Shopify and BigCommerce also offer a pretty good library of standard templates for you to start out with. All in all, you can throw up a decent looking store within a matter of minutes without knowing a lick of HTML.
Their back end features and tracking are also top notch and there's built in support for many popular 3rd party apps and integrations to your favorite marketing tools and social media sites like Facebook and Pinterest.
That being said, both Shopify and BigCommerce each have their own pros and cons. If you are trying to decide between the two, I wrote a very detailed comparison that you can check out below.
Shopify Vs BigCommerce Review – An Honest Comparison Of Two Great Shopping Carts
The Downside Of Using A Fully Hosted Platform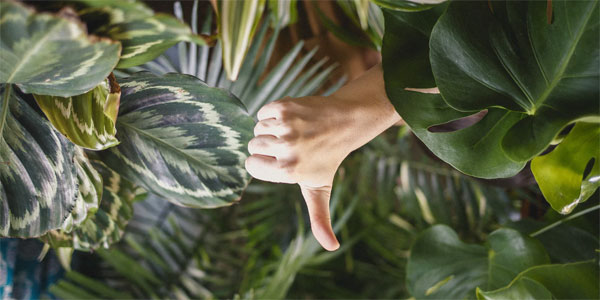 All of the benefits of a fully hosted platform come at an increased cost and you sacrifice some amount of control over your site.
For example, both Shopify and BigCommerce have raised their prices over the years and are constantly changing their policies.
If you want to sell anything remotely controversial like hemp related products, some fully hosted platforms will shut you down. Recently, a friend of mine got kicked off of Shopify for selling CBD products.
The costs of a fully hosted platform can quickly add up as well and you can't judge the overall cost based on the base price alone. For example, many of Shopify's plugins carry a monthly fee that must be factored into the equation.
To give you a rough idea, my wife and I pay just $100 a month to host our 7 figure ecommerce store along with 6 other websites on the same webhost.
If we went with Shopify or BigCommerce, we would easily be paying $500 or more for the exact same features.
Once again, if you are willing to put in the work and learn the ropes, then hosting your website yourself is almost always the most flexible and economical choice. But if you want to skip the early headaches and just start selling, then fully hosted could be for you.
Option #3: Use A Hybrid Shopping Cart

If you want to add shopping cart functionality to your existing website WITHOUT breaking or changing anything, then a hybrid solution like Ecwid or BigCommerce might be your best bet.
A hybrid shopping cart is exactly how it sounds. A company like Ecwid or BigCommerce hosts the ecommerce portion of your website on their servers and you simply add buy buttons or a small piece of code to your existing site.
This solution offers 3 main advantages
You can keep your website as is without having to change or migrate platforms
The ecommerce portion of your website will not bog down or slow down your site
You get a fully featured shopping cart that can take transactions online
If you are currently running a WordPress blog and you don't want to deal with an ecommerce plugin that could slow down your site, then BigCommerce has an amazing offering that seamlessly integrates a fully hosted shopping cart to your existing blog.
You get the best of both worlds.
You can continue to use WordPress as your main blogging platform. And BigCommerce will run your shopping cart on the exact same domain which is ideal for SEO!
You've Given Me Too Many Choices. What Should I Choose?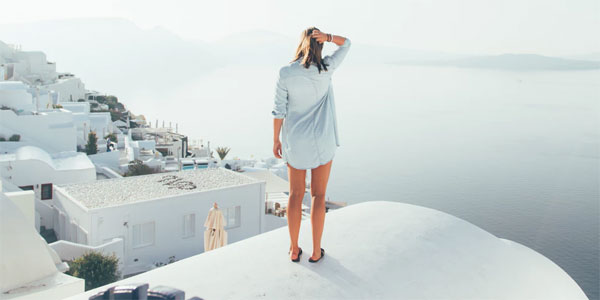 Unfortunately, only you can answer that question. I've already narrowed down the field from hundreds to just a handful of shopping carts for you.
Most if not all of these shopping carts can provide you with a free test drive of the front and back end of the storefront as well. Do your own due diligence and run through the features of each cart to determine what you need.
I would naturally start with one of the open source shopping cart options that I've recommended because they are free. In addition, you have full control over the source code of your shopping cart and can add new features at any time.
WooCommerce, the open source shopping cart I recommend, has a strong developer community that is constantly adding new plugins and additional functionality for free.
If coding or installation is way over your head, then I would then look at some of the paid options that I mentioned above like Shopify and BigCommerce.
Again, keep in mind that once you choose a shopping cart, it is extremely hard to migrate to another platform. Plus, the fees with respect to fully hosted solutions may seem small at first but substantially increase once your store kicks into high gear.
Editor's Note: I'm often asked about Wix, Squarespace, Weebly and other super cheap fully hosted shopping cart solutions.
While these platforms are ok for a very basic shop, they lack extensibility and integration to important and crucial 3rd party services. As a result, you will outgrow these cheap services quickly as your store grows.
To sum things up, if you don't want to deal with any website management and want to focus on selling your products, then go with either Big Commerce or Shopify.
Here's a quick comparison table.

Shopify
Larger design template selection
More 3rd party developer support
Larger 3rd party app ecosystem
Larger installed base
Better for dropshipping
More flexible product organization scheme

Try It For Free


Big Commerce
Superior feature set out of the box
Less expensive
Better product options support
Better discounting features
Better international support
Better analytics

Receive 1 Month Free and 10% off Your First Year
If you are willing to learn how to manage your own site and be in full control, then consider using WooCommerce which is free.
What Do I Use?
Currently I'm on OSCommerce which is an open source shopping cart that I chose in 2007 when there were very few options. Heck, back then my only fully hosted option was Yahoo Merchant Solutions:)
Even though I would not advise anyone use OsCommerce today, my trusty open source shopping cart powers a 7 figure ecommerce business and is equally as powerful as a fully hosted platform like Shopify or BigCommerce.
If I were to do it all over again, I would probably go with WooCommerce. If I wasn't around to manage my cart, and my wife was the only person running our store, I'd probably go with Shopify or BigCommerce.
Overall, you have to decide where you want to spend your time and whether the cost savings and control are worth it. Good luck!
photo credit: Polycart Shopping carts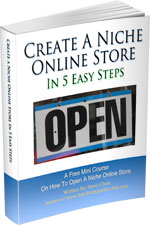 Ready To Get Serious About Starting An Online Business?
If you are really considering starting your own online business, then you have to check out my free mini course on How To Create A Niche Online Store In 5 Easy Steps.
In this 6 day mini course, I reveal the steps that my wife and I took to earn 100 thousand dollars in the span of just a year. Best of all, it's free and you'll receive weekly ecommerce tips and strategies!
Note: This post above may contain affiliate links, which means that I may receive a commission if you make a purchase when clicking a link. Please consult our privacy policy for more information.
Related Posts In Ecommerce Platforms
About Steve Chou

Steve Chou is a highly recognized influencer in the ecommerce space and has taught thousands of students how to effectively sell physical products online over at ProfitableOnlineStore.com. 

His blog, MyWifeQuitHerJob.com, has been featured in Forbes, Inc, The New York Times,  Entrepreneur and MSNBC.  

He's also a contributing author for BigCommerce, Klaviyo, ManyChat, Printful, Privy, CXL, Ecommerce Fuel, GlockApps, Privy, Social Media Examiner, Web Designer Depot, Sumo and other leading business publications.

In addition, he runs a popular ecommerce podcast, My Wife Quit Her Job, which is a top 25 marketing show on all of Apple Podcasts. 

To stay up to date with all of the latest ecommerce trends, Steve runs a 7 figure ecommerce store, BumblebeeLinens.com, with his wife and puts on an annual ecommerce conference called The Sellers Summit.  

Steve carries both a bachelors and a masters degree in electrical engineering from Stanford University. Despite majoring in electrical engineering, he spent a good portion of his graduate education studying entrepreneurship and the mechanics of running small businesses.