Based on the emails that I've received during the past year, there are a lot of MyWifeQuitHerJob.com readers that sell on either Ebay, Etsy or Amazon and have a strong desire to open their own online store.
In fact after conducting a short survey, I created a video tutorial a few months back on how to install an open source shopping cart from scratch for free.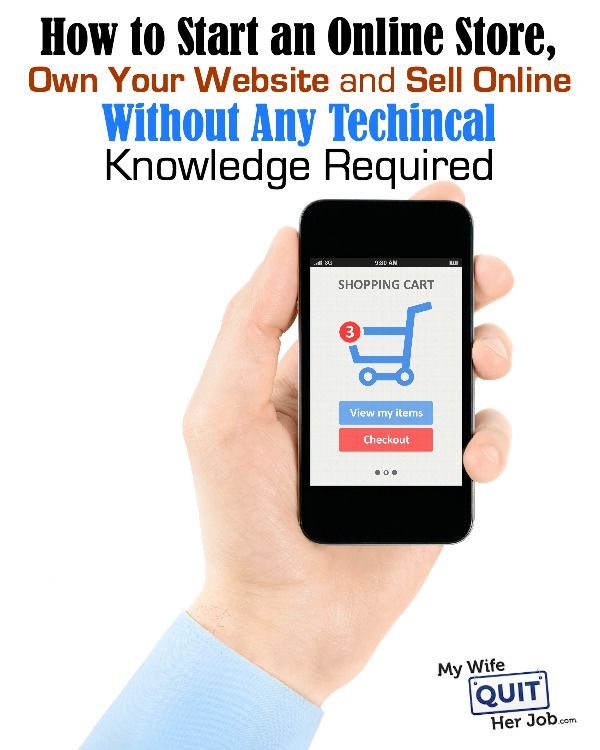 However, this video got mixed reviews from my audience because it was too technical. Several readers tried to follow the instructions but got stuck trying to figure out how to use some of the free tools I recommended.
Another set of readers were turned off by the amount of typing of "random" commands into their terminals.
The reason I created that video the way I did was to show you at a fundamental level what was needed behind the scenes to set up an online store.
But after some thought, I realized that I went about things all wrong. Most people aren't interested in the technical details behind a website. People just want to know the fastest and easiest way to set things up and start selling.
Starting An Online Store With No Technical Knowledge
So today, I've created a video tutorial on how to start your online store WITHOUT any technical knowledge required. Seriously folks, if you know how to use a mouse and basic knowledge on how to surf the web, you can start your own online store!
And the best part is that you will have full control over your shop. No one will be able to change the terms and conditions. No one will be able to charge you a fee for selling online.
In addition, this time I'm going to take things one step further. In a subsequent video, I'm also going to show you how to set up SSL to make your online store secure and I'm also going to show you how to setup credit card processing as well.
In a nutshell, I'm going to teach you everything you need to know on how to set up a free open source shopping cart from scratch and start selling online without any technical experience whatsoever.
Enjoy The Video!
If anyone has any questions after watching the video, feel free to send me email.
Note: The instructions in this video will teach you how to setup a fully functional online store on Blue Host, a web host that I recommend for new shop owners.
My wife and I ran our online store on Blue Host for 2 years until we upgraded to dedicated hosting.
Anyways, just wanted to let you know that I've negotiated a 29% discount off of the regular price of Blue Host for MyWifeQuitHerJob.com readers. You can redeem the discount by clicking here or any Blue Host link on my blog.
Want To Learn More?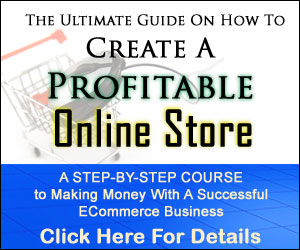 Did you enjoy this video? If so, there's more where that came from if you sign up for my full blown course on how to create a profitable online store.
My course offers over 35+ hours of video and includes live office hours where you can ask me questions directly.
If you want to learn everything there is to know about ecommerce, be sure to check it out!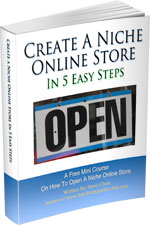 Ready To Get Serious About Starting An Online Business?
If you are really considering starting your own online business, then you have to check out my free mini course on How To Create A Niche Online Store In 5 Easy Steps.
In this 6 day mini course, I reveal the steps that my wife and I took to earn 100 thousand dollars in the span of just a year. Best of all, it's absolutely free!
Note: This post above may contain affiliate links, which means that I may receive a commission if you make a purchase when clicking a link. Please consult our privacy policy for more information.
Similar Posts
Have you read these?