As ecommerce platforms, Shopify and WordPress are both solid choices, but each one appeals to a different type of user.
As a result, it's important to understand their differences before deciding which one to use for your online store.
In this article, I'll guide you through a Shopify vs. WordPress comparison using the following criteria:
Pricing: Which platform is cheaper?
Ease Of Use: Which platform is easier to use?
Theme: Which platform offers more design flexibility?
Content Management: Which platform will support your blog?
Ecommerce Features: Which platform offers more ecommerce selling features?
SEO: Which platform gives you more control over its SEO?
Email Marketing: Which platform has a better email marketing system?
Security & Site Maintenance: Which platform is more secure?
Payment Options: Which platform offers more payment options?
Support: Which platform provides better customer support?
Get My Free Mini Course On How To Start A Successful Ecommerce Store
If you are interested in starting an ecommerce business, I put together a comprehensive package of resources that will help you launch your own online store from complete scratch. Be sure to grab it before you leave!
What Is Shopify?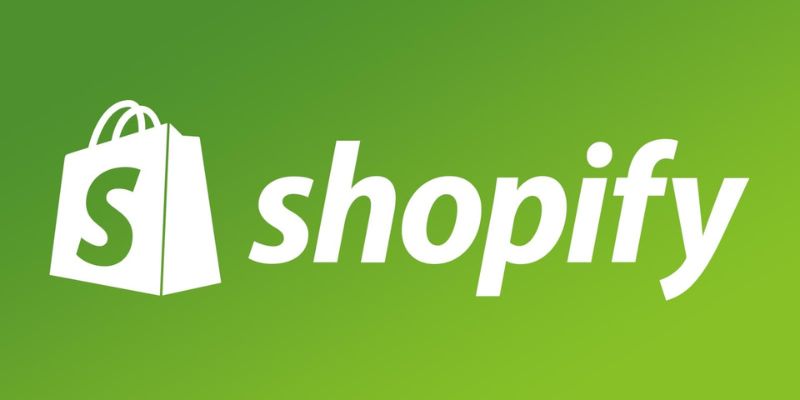 Shopify is a fully hosted ecommerce platform that allows you to build an online store using an intuitive drag and drop website builder.
Shopify provides themes that you can customize when designing your website. One key factor differentiating Shopify from WordPress is the ability to create a store without requiring any technical or design skills.
Shopify's guided wizard walks you through the setup process, making it easy to launch your online store without professional help.
Shopify also lets you edit your store's HTML and CSS for absolute control over your website design.
In short, Shopify is a software as a service (SaaS) with a subscription-based payment model, ideal for sellers who want to focus on the growth of their store rather than worry about technical backend management.
What Is WordPress?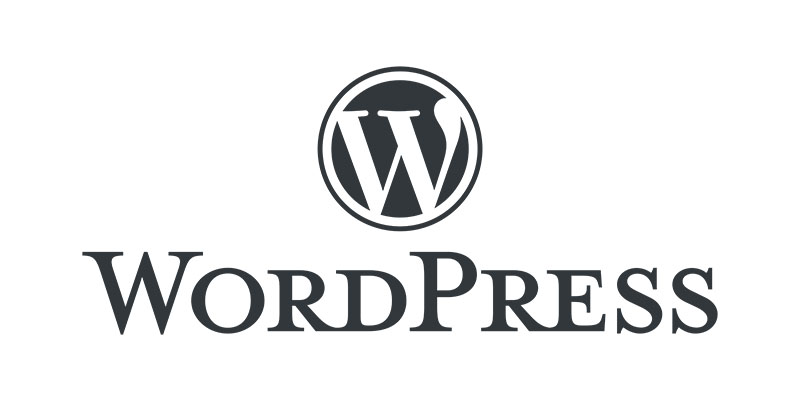 WordPress is an open-source content management platform that when paired with an ecommerce plugin, allows you to take transactions online. WordPress is available in two versions: Hosted WordPress and Self-hosted WordPress.
Hosted WordPress, or WordPress.com, is similar to Shopify, where you pay a monthly fee and get access to its ecommerce features. WordPress.com has five plans, but only the "Business" and "eCommerce" plans can be used for selling goods.
Self-hosted WordPress, or WordPress.org, is software you can download for free. However, you're responsible for building the site and hosting it. To add ecommerce functionality to your WordPress website, you'll need to download a plugin like WooCommerce from WordPress's plugin repository.
Overall, hosted WordPress (via WordPress.com) is not recommended for an ecommerce store because the platform and ecommerce features are limited.
Meanwhile, the self-hosted version of WordPress is much more flexible and ideal for sellers who want more control over their websites and have enough technical skills to build and maintain their online stores.
This Shopify vs. WordPress comparison will focus on the self-hosted version of WordPress (WordPress.org) which is far less expensive and a more popular solution among users.
Shopify Vs. WordPress: Pros And Cons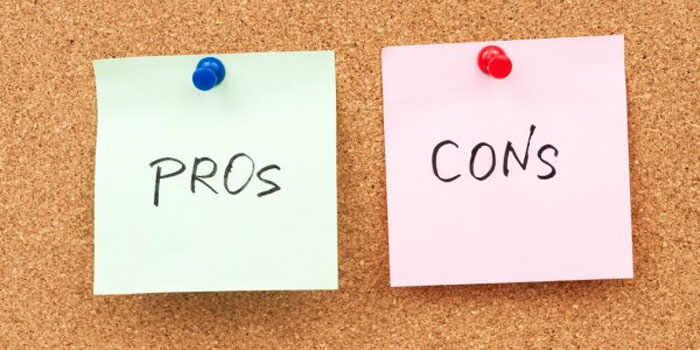 Shopify Pros
No technical knowledge required: You don't need coding skills to use the Shopify website builder.
Highly secure: Shopify hosts your store on its servers and secures your site from external attacks.
Built for ecommerce websites: Shopify was built explicitly for ecommerce websites, so you get all the sales and marketing tools needed to grow your online business out of the box.
Excellent customer support: Shopify provides 24/7 help to all users via email, live chat, and phone.
Multiple payment options: Shopify has 100+ payment options, such as Stripe, Apple Pay, and PayPal. In addition, Shopify also has an in-house payment gateway called Shopify Payments.
Shopify Cons
High transaction fees: There is a fee of 0.5% to 2.9% per transaction if you use a third-party payment provider like Paypal.
Product option limit: Shopify has a product option limit of three, meaning you can only add three attributes per product. You must install apps from the Shopify App Store to remove this limit.
Limited trial period: Shopify has recently changed its free trial period from 14 days to 3 days. Sellers have less time to use and compare Shopify with other ecommerce platforms like WordPress or BigCommerce.
WordPress Pros
Supports total customization: WordPress is more flexible than Shopify and has powerful tools which enable you to customize your store the way you want.
Complete control: Since you host your website, you have complete control over your website code, unlike Shopify, where the backend code is inaccessible to the store owner.
No transaction fees: Unlike Shopify, WordPress doesn't collect any transaction fees when you use third-party payment gateways.
Supportive community: Since 43.1% of the websites in the world run on WordPress, you can find several online forums to discuss problems and find solutions.
Highly scalable: WordPress can handle businesses of all sizes and is used by many multi-billion dollar companies like Target and Samsung.
WordPress Cons
Requires some technical knowledge: Since you're responsible for installing the software, adding plugins, and securing the website, you must have some technical proficiency.
No customer support: You're on your own when using WordPress since there's no customer support.
Shopify Vs. WordPress: Pricing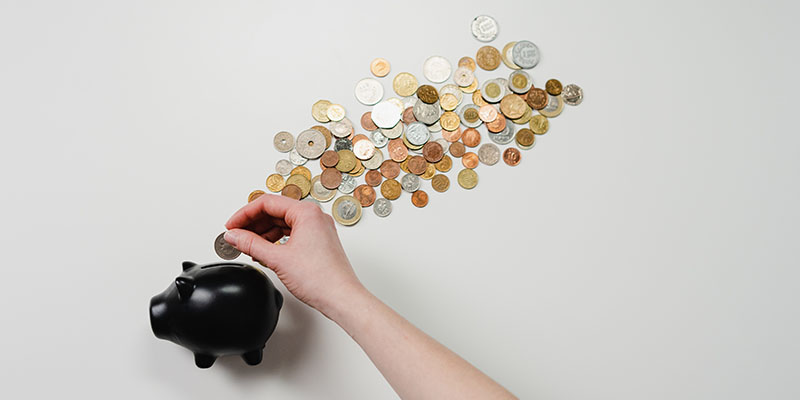 WordPress is cheaper than Shopify in the long term but may be more expensive upfront if you need to hire a developer.
To truly calculate whether Shopify vs WordPress is cheaper, you need to account for the following:
The cost of plugins or apps required to improve your online store's functionality.
The cost of your time to learn how to use the platform and troubleshoot issues when things go wrong.
Here's a breakdown of the pricing plans for both platforms to understand what you'd be paying at a minimum.
Shopify Pricing
Shopify offers six pricing plans as follows:
Shopify Starter: $5 per month. This plan is for new merchants who want to sell through social media platforms or messaging apps without having an online store. Buyers can simply click the product link and checkout immediately.
Shopify Lite: $9 per month. This plan is for sellers who want to sell items without a separate online store. Shopify Lite lets you embed a Buy Button on your existing blog or website.
Basic Shopify: $29 monthly + 2.9% + 30¢ per transaction. This basic ecommerce plan lets new sellers on a budget create and customize an online store. The Basic Shopify plan also allows you to sell on other sales channels like Amazon, Etsy, etc.
Shopify (Regular): $79 monthly + 2.6% + 30¢ per transaction. This plan supports growing ecommerce businesses and offers advanced features like discounted shipping rates.
Advanced Shopify: $299 monthly + 2.4% + 30¢ per transaction. This plan is for fast-growing businesses that need advanced features such as duties and import tax estimation and third-party calculated shipping rates.
Shopify Plus: $2000+ monthly + 2.15% and 30¢ per transaction. This plan is for large enterprises needing customizable checkout features, unlimited staff accounts, and Shopify POS Pro.
In addition to the pricing plans, an average Shopify store requires 5 to 6 apps to run efficiently. Assuming each app costs $20/month, you'll pay around $100-$120 monthly in plugin fees.
Even if you choose a free theme to design your store, you'll be paying around $129 a month to run a small Shopify store.
WordPress Pricing
WordPress doesn't have any pricing plans because the WordPress software is free. However, you'll need to pay for hosting, themes, and plugins to build an online store.
With hosting, you rent internet space to run your WordPress site. You can find cheap hosting services like BlueHost for $3 per month which will run your online store efficiently until it receives about 10,000 visits per month.
Once you exceed 10k visits, you'll want to switch to a dedicated hosting service like Liquid Web. Dedicated or VPS hosting will cost you around $20 to $100 a month, depending on the storage and bandwidth.
To add ecommerce functionality, you can use WooCommerce or the Ecwid plugin to turn your WordPress site into an online store.
The best part is that WordPress offers tens of thousands of free themes and plugins to use. As a result, you can often get by running a fully featured ecommerce store on WordPress for free.
Similar to Shopify, you also have the option of paying for additional apps to improve the functionality of your shop.
For reference, I run an ecommerce store with my kids over at Kid In Charge on WordPress that costs only $3/month to run and my only cost is webhosting.
Shopify Vs. WordPress: Ease Of Use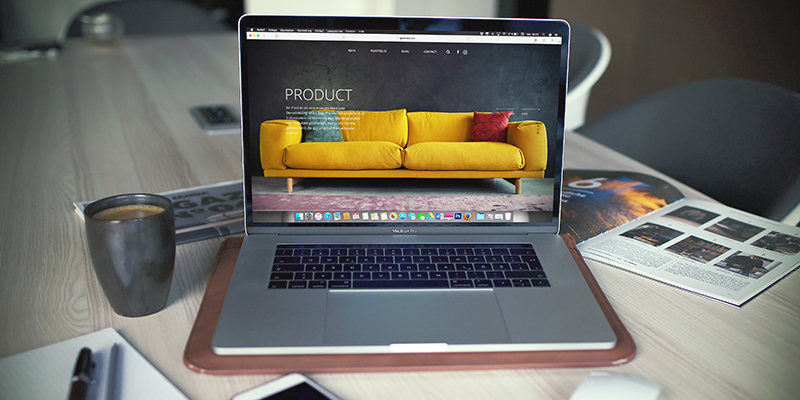 Shopify is significantly easier to use than WordPress since you don't have to worry about the technical aspects of maintaining a website.
You can create a fully functional Shopify store and customize it without writing a single line of code. Shopify's dashboard, where you manage the backend, has a clean layout and is very intuitive.
Adding products or plugins and managing your sales on Shopify is easy too.
WordPress, however, can be overwhelming. You must install several plugins and tools before you start selling online. And it takes time to read up on which plugins to use and how to use them.
WordPress has a dashboard like Shopify, which is simple and easy to navigate but features a less "contemporary" layout than Shopify.
In short, Shopify wins on ease of use by allowing you to build an ecommerce store without any technical knowledge required.
Shopify Vs. WordPress: Themes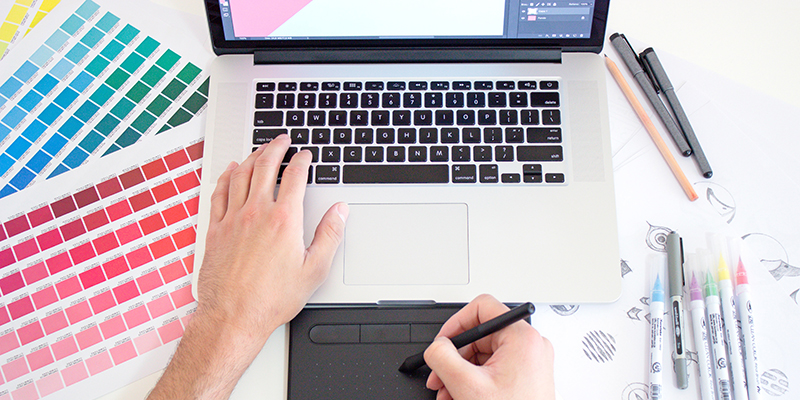 WordPress offers more than 10,000+ free themes, while Shopify only provides 9 which makes WordPress much more flexible when designing your online store website.
Third-party websites like Template Monster and ThemeForest also offer more WordPress themes than Shopify.
Since WordPress has so many themes, it gives you more flexibility when designing your online store.
On average, Shopify's paid themes are four times more expensive than WordPress paid themes.
However, Shopify themes are designed for non-technical users, making them easier to customize and more polished than WordPress themes.
Shopify only offers a limited number of free and paid themes on their Shopify Theme Store because they have strict standards for quality.
Compared to a typical WordPress theme which anyone can design and sell, all Shopify themes are required to be mobile friendly, responsive and bug free.
However, if you choose the right WordPress theme, you can design your store without spending any money.
Shopify Vs. WordPress: Content Management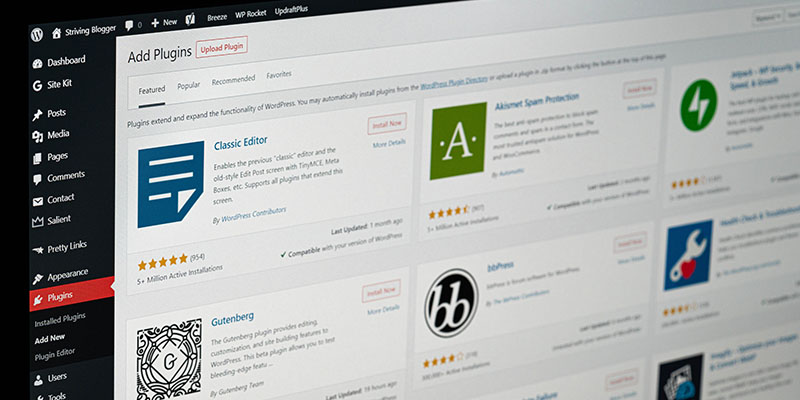 WordPress beats Shopify hands down when it comes to content management, thanks to features like revision history, tag creation and a plethora of plugins designed to help you create content more efficiently.
WordPress automatically saves older versions of a page or a post and lets you roll back to any one of the versions at any point.
Shopify doesn't include this feature out of the box, and you need a third-party app like Rewind or Tapita Landing Page Builder to add this feature.
WordPress also lets you use categories and tags to filter content more easily than Shopify. For example, Shopify limits the number of tags you can add to each blog post or product on all plans except Shopify Plus.
Both WordPress and Shopify have drag-and-drop editors to add and move content blocks, but WordPress is better and more intuitive.
You can use WordPress's Gutenburg layout tool to create blocks like paragraphs, forms, lists, and headings. Shopify has a similar drag-and-drop editor in the "Online Store 2.0" theme format, but it's not as user-friendly as Gutenburg.
Since blog content is essential to building brand awareness and customer loyalty and WordPress is a far superior blogging platform, it wins this round.
Shopify Vs. WordPress: Ecommerce Selling Features And Tools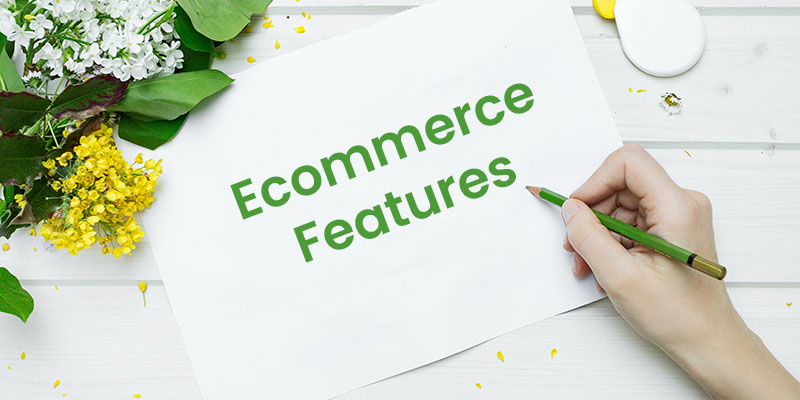 Shopify has many more built-in ecommerce features and tools compared to WordPress because WordPress is primarily a content management system.
Shopify is a dedicated ecommerce solution, so it provides many analytical, inventory, marketing, payment processing and shipping tools out of the box.
Certain ecommerce features such as abandoned cart recovery, multi-channel integration, language translation, and discount codes are built-in.
Shopify also has a Point of Sale (POS) feature, which lets you sell products in physical locations like stores and flea markets.
Overall, Shopify has an enormous 3rd party app ecosystem. If there's an ecommerce feature that you need, chances are that a developer has created a plugin for it.
On the downside, most Shopify apps carry recurring fees and the base Shopify installation has very few features. For example, Shopify only allows you to have 3 product attributes without a plugin.
To sell globally with Shopify, you need to be on the Advanced Shopify plan to use the "Duties and Import Taxes" feature, where you can estimate and collect taxes at checkout.
Meanwhile, WordPress has no built-in ecommerce features and tools. To add ecommerce functionality to a WordPress website, you'll need to add a plugin like:
WooCommerce: It's the most powerful WordPress ecommerce solution. WooCommerce is a free plugin that lets you accept secure payments and has all essential features like automated tax calculations and live shipping rates.
Ecwid: It's an external plugin that lets you add ecommerce features on top of a WordPress website. Ecwid's pricing plans range from FREE to $99 a month.
If you wish to add more ecommerce features, you can install one of the 60,000+ plugins from the WordPress store. In contrast, Shopify has 7800+ apps in its Shopify App Store.
Shopify was designed from the ground up for ecommerce and has many more built-in ecommerce features than WordPress. As a result, Shopify wins the ecommerce features battle hands down.
Shopify Vs. WordPress: Search Engine Optimization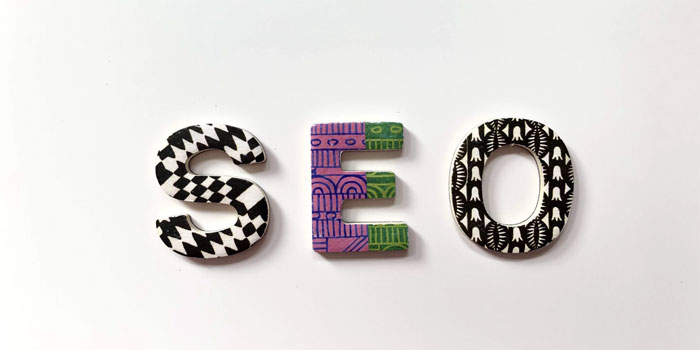 WordPress offers better search engine optimization features than Shopify because WordPress gives you more control over your site's URL and domain structure.
For example, WordPress lets you create search engine optimized URLs unlike Shopify, which forces you to use extraneous words like "collections" and "products" in your URLs. Shopify's rigid URL format is suboptimal and can NOT be changed.
WordPress also allows you to have your online store and your blog on the same domain.
For example, with WordPress, your store can be on "https://www.example.com," and your blog can be on "https://www.example.com/blog/."
But with Shopify, your store has to be on "https://www.example.com," while your blog is at "https://blog.example.com."
Having your blog and your store on the same domain is great for SEO because Google treats subdomains as different websites.
Shopify Vs. WordPress: Email Marketing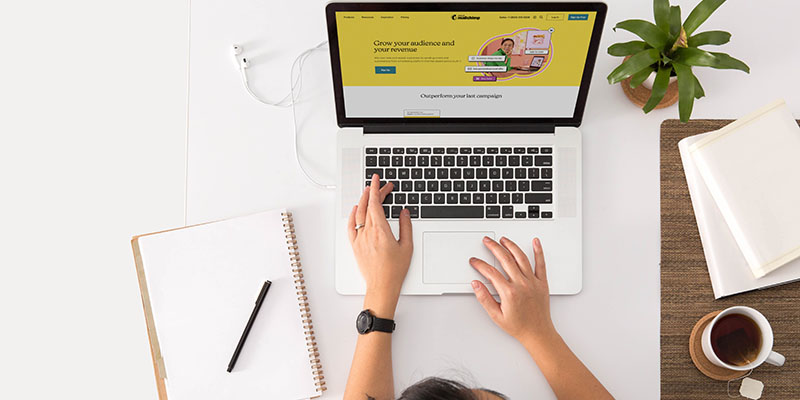 Both Shopify and WordPress offer tools to create newsletters or send email blasts to your customers.
Shopify has a built-in email marketing feature called "Shopify Email" that syncs with your store and allows you to send emails within the Shopify interface.
Shopify Email is easy to use and has many helpful features like personalized email messages, custom branding, and customer segments. You can send automated emails to recognize the first purchase, upsell emails, and new subscriber welcome emails.
The best part about Shopify Email is that it allows you to send up to 10,000 emails for free. And beyond that, you pay just $1 for every 1000 emails you send.
However, dedicated email marketing software like Klaviyo and Privy offer more functionality than Shopify Email.
WordPress doesn't have an email marketing tool out of the box like Shopify. But it's pretty easy to connect any email marketing solution to your online store with the help of WordPress plugins.
Although WordPress supports most email providers, Shopify wins this round by a small margin because it offers a built-in and free email solution.
Shopify Vs. WordPress: Site Maintenance And Security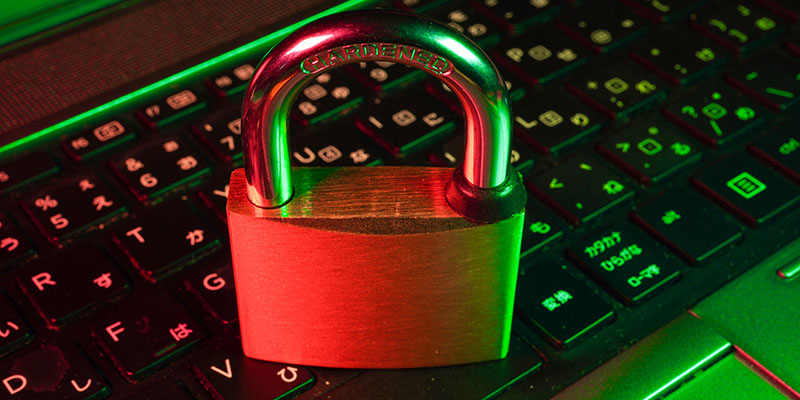 Shopify offers much better site maintenance and security than WordPress because Shopify handles your software updates, hosting, server configuration, and all technical aspects of running an online store.
With WordPress, site maintenance and security are the site owner's responsibility. You must ensure that your plugins, themes, and WordPress website are up to date.
Your server also needs to be configured properly. Any failure on the security side can make your store vulnerable to attacks.
WordPress plugins and themes can also be vulnerable and/or contain malicious code. For that reason, you should only use popular WordPress plugins and themes rated 4.5 stars or higher.
You are also responsible for backing up your WordPress website. Although WordPress has plugins to help with this, you don't need to worry about backups with Shopify.
Another downside is that you must fix things yourself when something goes wrong with your WordPress store. You can outsource site maintenance, but it can be costly.
On the contrary, Shopify is constantly monitoring its software for viruses and fixing them as soon as possible.
Shopify Vs. WordPress: Payment Options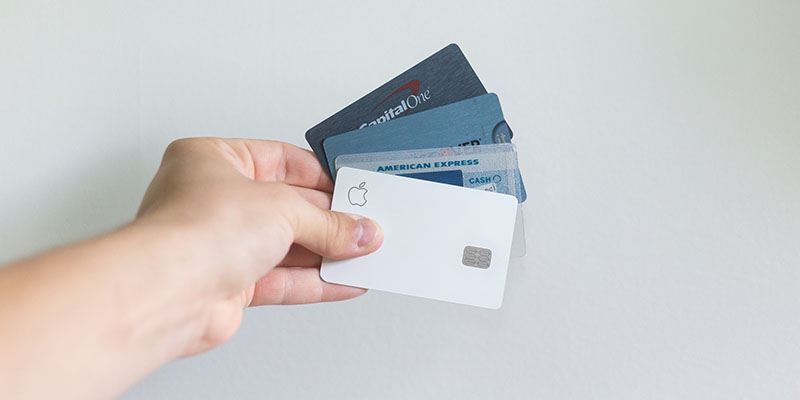 Although Shopify and WordPress support over 100+ payment options, WordPress offers better payment solutions than Shopify because they do not charge any transaction fees.
Shopify charges a transaction fee between 0.5% to 2.9% for third-party payment providers like PayPal, Apple Pay, and Stripe.
However, you can use Shopify Payments at no cost for orders processed through PayPal Express, Shopify Payments, Shop Pay, and Shop Pay Installments.
WordPress has no built-in payment gateway, but you can add payment options with WordPress's e-commerce plugins. WooCommerce, WP eCommerce, and Ecwid cover the most popular gateways. Unlike Shopify, WordPress doesn't charge you any fees to use third-party payment providers.
Shopify Vs. WordPress: Support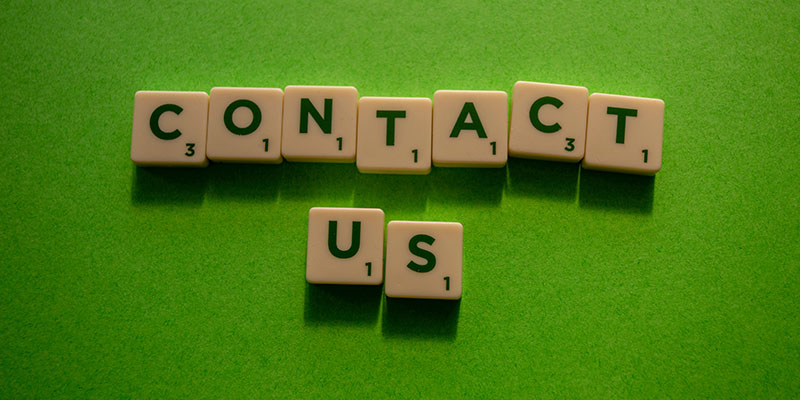 Shopify offers much better customer support than WordPress mainly because WordPress does not provide any support whatsoever.
Shopify customers can contact support 24/7 via Shopify's Help Center for all users. Shopify Plus users also have access to a merchant success manager.
Shopify support is available in 20 languages in addition to English. Shopify has guides, videos, articles, and tutorials to help users sell on their platform.
In contrast, WordPress offers no direct help, and your only resource is the WordPress community. If you have an issue with your web hosting company, you'll need to contact them separately. The same goes for WordPress plugins and themes.
Thankfully, many bloggers and content creators have created extensive WordPress tutorials online but you won't be able to speak with a live human via phone or chat.
Shopify Vs. WordPress: Which Is Better Overall?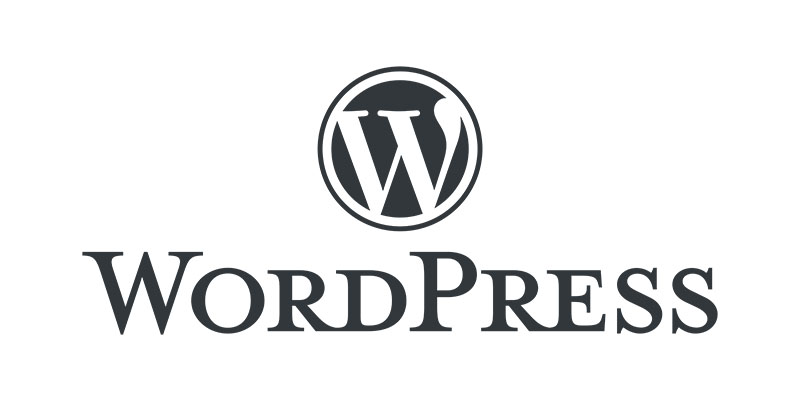 In the Shopify vs. WordPress battle, Shopify wins as an ecommerce platform over WordPress.
Both Shopify and WordPress offer many features and tools that have successfully helped small businesses and multi-million dollar companies run their ecommerce businesses.
WordPress offers more control and customization over website design and development, making it ideal for tech-savvy entrepreneurs who want maximum flexibility.
But because WordPress is harder to use than its e-commerce competitors, many WordPress users migrate to Shopify as their business grows.
Despite its disadvantages, Shopify can be the ideal solution if you prefer its ease of use and are willing to shell out more money.
Which Is The Best Ecommerce Solution For You?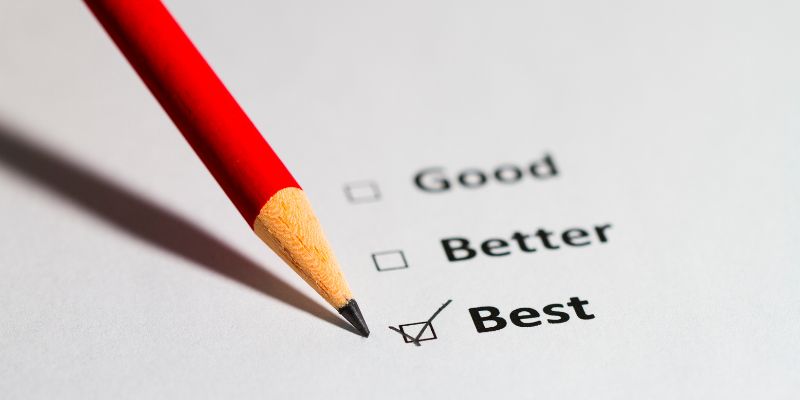 The best ecommerce solution depends on how much you're willing to spend and the level of support you need.
Choose Shopify if:
You want to start selling immediately.
You're not tech-savvy.
You value good customer support when things go wrong.
You want to avoid the hassle of hosting and maintaining an online store.
Choose WordPress if:
You want the freedom to customize your online store to suit your business needs.
You want excellent blogging features.
You are on a tight budget.
You have some technical experience.
You have good problem-solving skills.
Shopify Vs. WordPress Final Thoughts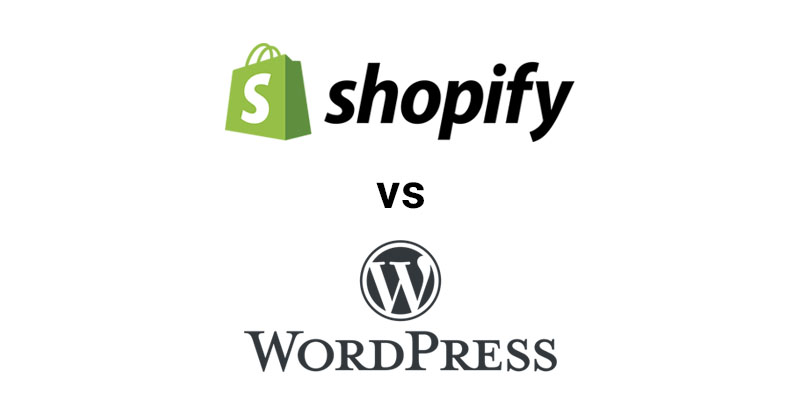 In conclusion, Shopify and WordPress are great platforms with their own advantages and disadvantages.
Both platforms continually improve and add new features, so I recommend choosing the platform that meets your needs.
In addition to  Shopify and WordPress, consider other free ecommerce platforms like BigCommerce, Wix and Shift4Shop for your online store.
Shopify Vs. WordPress FAQs
How Many People Use Shopify Vs. WordPress?
3.9 million websites use Shopify, while 35.9 million use WordPress, as per Builtwith.com.
Which Is More Scalable: Shopify Or WordPress?
Shopify and WordPress are equally scalable, and millions of online stores run on both platforms, although the process is different for each platform.
Scaling your store with Shopify is easy because Shopify handles everything for you. You're responsible for server setup, software upgrades, and site maintenance of your WordPress website.
But WordPress has more advanced plugins with ecommerce features, making it more flexible and highly customizable.
What's The Difference Between Shopify And WordPress?
Shopify and WordPress are different in that Shopify is a complete ecommerce solution, while WordPress is open-source software you need to install yourself.
Which Is Better, Shopify Or WordPress?
Shopify is better than WordPress if you're tech-averse and want to start selling online immediately. WordPress is better than Shopify if you're on a budget and enjoy having 100% control over your online store.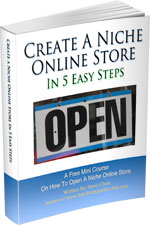 Ready To Get Serious About Starting An Online Business?
If you are really considering starting your own online business, then you have to check out my free mini course on How To Create A Niche Online Store In 5 Easy Steps.
In this 6 day mini course, I reveal the steps that my wife and I took to earn 100 thousand dollars in the span of just a year. Best of all, it's free and you'll receive weekly ecommerce tips and strategies!
Note: This post above may contain affiliate links, which means that I may receive a commission if you make a purchase when clicking a link. Please consult our privacy policy for more information.
Related Posts In Ecommerce Platforms
About Steve Chou

Steve Chou is a highly recognized influencer in the ecommerce space and has taught thousands of students how to effectively sell physical products online over at ProfitableOnlineStore.com. 

His blog, MyWifeQuitHerJob.com, has been featured in Forbes, Inc, The New York Times,  Entrepreneur and MSNBC.  

He's also a contributing author for BigCommerce, Klaviyo, ManyChat, Printful, Privy, CXL, Ecommerce Fuel, GlockApps, Privy, Social Media Examiner, Web Designer Depot, Sumo and other leading business publications.

In addition, he runs a popular ecommerce podcast, My Wife Quit Her Job, which is a top 25 marketing show on all of Apple Podcasts. 

To stay up to date with all of the latest ecommerce trends, Steve runs a 7 figure ecommerce store, BumblebeeLinens.com, with his wife and puts on an annual ecommerce conference called The Sellers Summit.  

Steve carries both a bachelors and a masters degree in electrical engineering from Stanford University. Despite majoring in electrical engineering, he spent a good portion of his graduate education studying entrepreneurship and the mechanics of running small businesses.