If you are having problems deciding between WooCommerce vs Shopify, then this post will provide you with clear cut criteria to help you make your decision.
Specifically, we'll dig deep into both of these platforms and answer the following questions…
Which shopping cart is easier to use?
Which shopping cart offers more flexibility and plugins?
Which platform costs more?
Which platform offers better support?
Which shopping cart is more scalable and easier to maintain?
All of the analysis expressed in this article are based on hands on experience setting up profitable WooCommerce and Shopify stores from complete scratch and actually running a real store on these platforms.
Right now, my kids and I are running a WooCommerce store together at KidInCharge.com.
In addition, the majority of students in my Create A Profitable Online Store Course are using Shopify and I've supported them for almost a decade.
Ultimately, the right shopping cart for your business depends on your specific needs and abilities. As a result, in addition to this article, you should sign up for a free trial of both tools and try them for yourself.
Get My Free Mini Course On How To Start A Successful Ecommerce Store
If you are interested in starting an ecommerce business, I put together a comprehensive package of resources that will help you launch your own online store from complete scratch. Be sure to grab it before you leave!
Quick Comparison Between WooCommerce Vs Shopify
Before I continue with the review, I realize that some of you might not have time to read a long post and just want to cut to the chase. So I've summarized the distinguishing features between the 2 services in the table below.
If you want the full version, feel free to read the entire article.

Shopify
More expensive
Fully hosted – No tech knowledge required
Very easy to use
Large 3rd party app ecosystem
Extremely scalable
Incredible customer support

Try It For Free


WooCommerce
Free to use
Requires a webhost
Seamless integration with WordPress
Largest 3rd party app ecosystem
Most popular cart in the world
No tech support provided

Try it risk free for $2.95/month
WooCommerce Vs Shopify Overview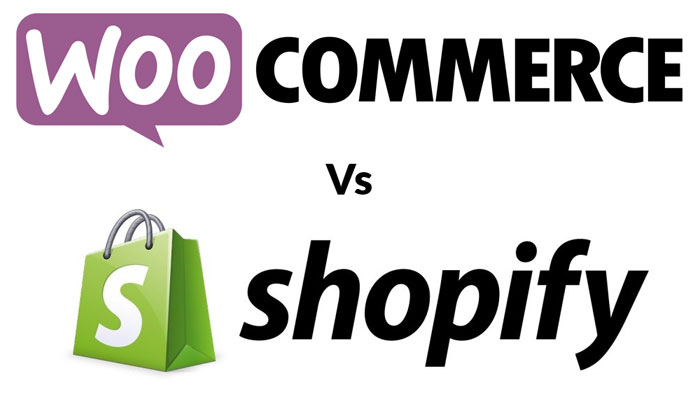 Both WooCommerce and Shopify are dramatically different shopping carts and it's important to understand the key differences at a high level before we dig deeper into the features.
What is Shopify?
Shopify is a fully hosted platform that makes it super easy for you to create a fully functional online store. Right out of the box, you can accept payments, list your products, manage your inventory and you do not need to know anything technical to begin.
As a result, Shopify is ideal for people who are tech averse and simply want something to work right off the bat and focus on marketing and sales.
What is WooCommerce?
WooCommerce is the most popular ecommerce platform in the world and just edges out Shopify in terms of number of users. Running a WooCommerce store is free because WooCommerce is open source software designed to run on WordPress.
Besides being 100% free, one of the benefits of open source is that you get access to the source code and at least for geeks like me, it allows you to fully customize your store exactly how you want.
However, WooCommerce requires a longer learning curve than Shopify. As a result, your decision between WooCommerce Vs Shopify largely depends on your skill level, how much support you require, and your specific business needs.
What You Should Look For In A Shopping Cart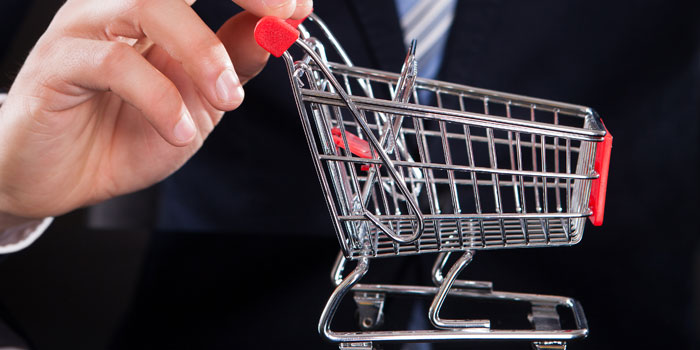 The majority of students in my Profitable Online Store course are not tech savvy. As a result, if money were not a factor, I'd recommend that all of you join Shopify and call it a day.
However in reality, everyone has a budget, and Shopify is one of the more expensive shopping carts to maintain.
Bottom line, everyone has different needs and you should consider the following factors before selecting a shopping cart.
Budget – How much it costs to run a reasonably featured shop
Ease Of Use – How easy it is to get started
Plugins & Flexibility – Number of 3rd party add ons available to expand the functionality of your shopping cart and how easy it is to customize your site.
Scalability – Which platform is easier to maintain and scale as your business grows
Support – Can you find help when you need it?
The remainder of this article will compare WooCommerce Vs Shopify based on the above criteria.
WooCommerce Vs Shopify – Which Platform Is Cheaper?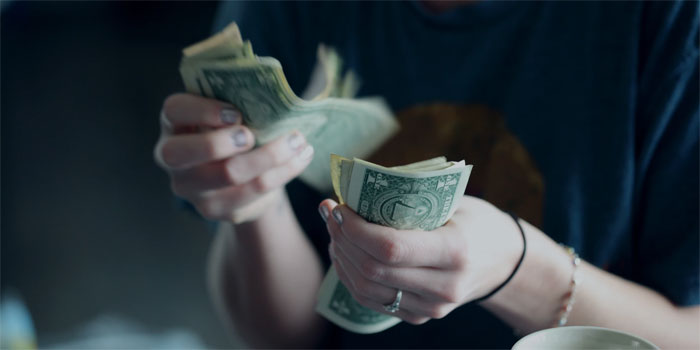 Calculating the "true cost" of running your store really depends on your abilities. And the hardest part to quantify is the cost of your time in learning how to use and troubleshoot your ecommerce platform.
You also need to consider the price of plugins and add-ons which often add recurring fees to your shop.
Both Shopify and WooCommerce are "bare bones" out of the box which basically forces you to buy their plugins if you don't know how to code yourself.
At a high level, if you are a tech savvy person like myself, you can literally launch a full blown ecommerce store on WooCommerce for less than $3/month.
In fact, the WooCommerce store that I'm running with my kids over at Kid In Charge cost no money at all to start because I simply added a new site to my existing webhost.
But if you are starting from scratch, you can signup for Bluehost and get started for $2.95/month by following the directions below.
Click Here To Signup For Bluehost And Save 62%
On the other hand, Shopify will cost you a lot more money even if you are tech savvy. The average monthly cost for a typical student in my course running Shopify is over $100/month once you factor in plugins.
Overall, you need to consider the costs of getting started in addition to the cost of extra features and services.
How Much Does Shopify Really Cost?

I've written a VERY in depth guide on Shopify pricing that you should definitely check out if you plan on signing up for Shopify, but here's a summary of the costs to expect.
The best part about Shopify is that Shopify handles all of the tech. In fact, you don't have to worry about a thing when it comes to managing your server, software installation or accepting payments.
Shopify's basic plan starts at $29 per month and as your business grows, you can upgrade to their professional plan which costs $79 per month or the Advanced Shopify plan that costs $299 per month.
However, the base cost of Shopify does NOT include 3rd party plugins which will almost always make up the bulk of your Shopify expenses.
If you are on a budget, the base $29.99 Shopify plan is bare bones and offers barely what you need to get started. In fact, a notable feature that is missing from the base plan is the ability to issue coupon codes.
Accepting credit card payments is another factor that affects your overall costs. When you join Shopify, you are pretty much forced to use their Shopify Payments platform which costs 2.9% + 30 cents per transaction.
But here's the kicker. If you use a 3rd party payment platform like Paypal, you will be charged a transaction fee of up to 2% at the lower plan tiers. These fees can add up quickly as your store grows!
If you were to go with a 3rd party credit card processor, you can easily save 25% once your volume grows past 10K/month in revenue.
Click Here To Read My In Depth Guide On Shopify Pricing
How Much Does WooCommerce Really Cost

I've written a VERY in depth guide on WooCommerce pricing that you should definitely check out if you plan on using WooCommerce, but here's a summary of the costs to expect.
As mentioned earlier, WooCommerce is an open source ecommerce plugin that runs on WordPress. As a result it is 100% free to use.
However, WooCommerce is just a piece of software which means that you'll need a webhost to run your shop. The webhost that I recommend for most beginners is BlueHost because it is a reliable host that is very inexpensive.
For just $2.95/month, Bluehost provides you with a free domain (worth $14.99), hosting and 5 free domain branded email addresses. This setup will last you until you hit about 10K vists per month.
Outside of hosting, the base WooCommerce install is also a bare bones shop like Shopify and may require plugins for additional functionality.
However unlike Shopify, WooCommerce supports coupon codes out of the box and as a result, you can run a fully featured shop for just $2.95/month.
If you have a minute, go check out my kid's WooCommerce shop over at Kid In Charge and let me know what you think. Every plugin used in this store is 100% free.
Click Here To Read My In Depth Guide On WooCommerce Pricing
Which Is Cheaper?
WooCommerce is cheaper to run than Shopify hands down.
There are no transaction fees and you can almost always find a 3rd party plugin that is free that does what you need whereas almost all useful Shopify plugins are paid.
In addition, WooCommerce (via WordPress) offers thousands of free themes to choose from whereas Shopify only offers a handful of free themes.
WooCommerce wins on cost in a landslide.
Winner: WooCommerce
WooCommerce Vs Shopify – Which Cart Is Easier To Use?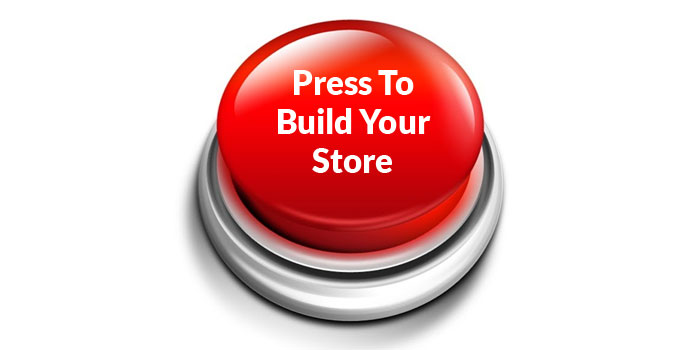 While WooCommerce is cheaper to run than Shopify, the savings comes at a cost.
Because WooCommerce is free, there is little or no customer support. As a result, you have to find solutions to your own problems via public forums and online user groups.
Most online store owners are not tech savvy but you may be forced to exercise your technical ability when you can't get your WooCommerce store to behave the way you want.
How much tech is required for WooCommerce vs Shopify? Let's break it down.
How Easy Is Shopify To Use?

Shopify is a fully hosted platform which means they take care of everything for you. As a result, you don't need to worry about…
Managing your server
Installing any software
Keeping your software up to date
Securing your website against attacks
Backing up your shop
When you sign up, all you have to do is pick a theme and some plugins, list your products and you are good to go.
Shopify is known for being extremely easy to use. They have excellent online documentation and a fantastic "getting started" wizard.
In addition, they offer full technical support and the ability to speak with a human if you run into problems.
In terms of design, most Shopify themes come with a drag and drop interface. As a result, managing your products, promotions and pages is simple and easy!
In fact, I've had students get their website up and running in a single weekend because Shopify is so intuitive.
Shopify is like the "Apple" of the shopping cart world. They may limit what you can do in terms of flexibility but you can't really break your shopping cart and everything looks beautiful.
How Easy Is WooCommerce To Use?

WooCommerce is just a piece of software which means that you need to install WooCommerce onto a webhost like BlueHost
But while Bluehost is a fully managed host that offers excellent customer support, you ultimately are in charge of software updates, backups and the security of your website.
Managing all of these tasks can be somewhat intimidating if you are not tech savvy. But thankfully, you can almost always find a WordPress plugin that eases the burden of these tasks for you.
The hardest part about using WooCommerce is that you are on your own. There's no tech support hotline and you have to figure things out yourself by browsing the forums and various WordPress groups.
But the best part is that you have FULL control over EVERYTHING.
If you want a specific feature, there's a 95% chance that someone has written a free plugin that does exactly what you need.
In terms of design, there are thousands of free themes to choose from and your chances of finding one that meets your needs is very high.
But don't get me wrong, there can be a steep learning curve. When I was designing Kid In Charge, I had to dig into the WooCommerce nitty gritty in order to customize the exact look of very page.
But fortunately, there are many WordPress themes out there available for purchase that are excellent.
Right now, I like the Shoptimizer theme for WooCommerce stores because it does a great job of conversion focused design.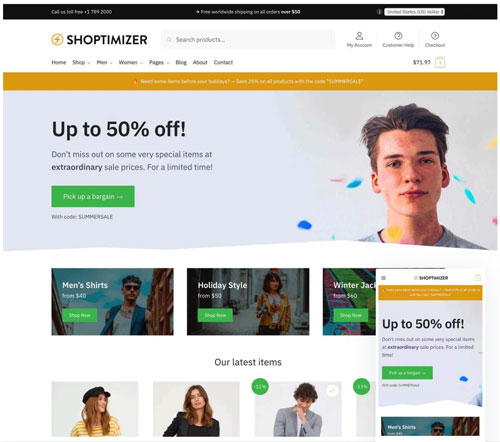 Which Cart Is Easier To Use
Shopify is easier to use than WooCommerce hands down. When it comes to price vs ease of use, you have to ask yourself the following question.
Would you rather be spending your time fiddling with your shopping cart? Or would you rather focus on sales and marketing? If you find yourself wasting too much time with WooCommerce, then go with Shopify.
But if you are tech savvy enough to navigate the WooCommerce waters, then give it a shot.
Winner: Shopify
WooCommerce Vs Shopify – Which Is More Flexible And Expandable?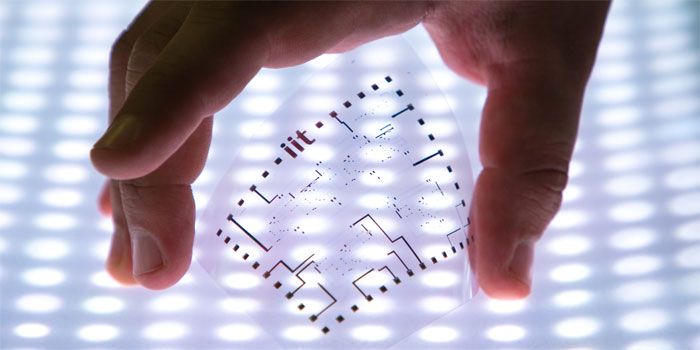 With both shopping carts, you'll definitely need to use 3rd party add ons and plugins for your shop.
In case you are curious, you can see all of the plugins that my kids and I are using for our WooCommerce shop by reading the post below.
Click Here To Learn How My Kids Started A TShirt Business For Under $3 On WooCommerce
As I mentioned earlier, WooCommerce has the largest marketshare of any shopping cart in the world and Shopify isn't that far behind. As a result, both Shopify and WooCommerce have enormous 3rd party plugin directories.
In terms of sheer numbers, I believe that WooCommerce has significantly more extensions than Shopify mainly because WordPress is the most popular CMS in the world and currently powers over 30% of the web.
Meanwhile, Shopify also has thousands of apps in its directory as well which cover practically every feature that you may want to add to your ecommerce store.
In general, most ecommerce 3rd party developers write software for Shopify first and then support WooCommerce and the other carts later.
As a result, Shopify will often receive new functionality first.
I will also say that the WooCommerce/Wordpress plugin world is like the wild wild west. Because anyone and their mother can create a WordPress plugin, there is a much wider range of quality in the WordPress plugin directory.
However, almost every Shopify app comes with a recurring cost, even if the app doesn't do anything complicated.
Overall, WooCommerce is more flexible than Shopify due to the sheer number of plugins available for WordPress. In addition, you have access to the full source code which allows you to do a bit of tinkering for yourself.
Winner: WooCommerce
WooCommerce Vs Shopify – Which Is More Scalable?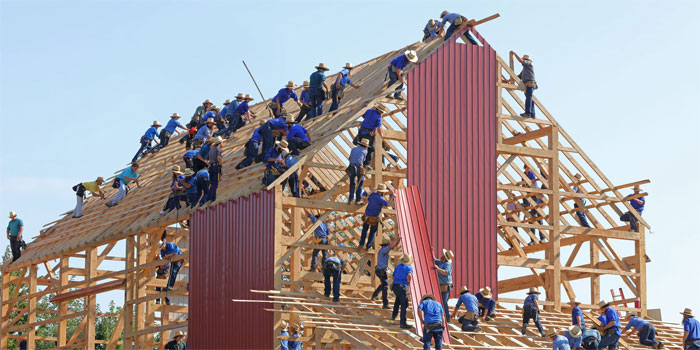 WooCommerce is a resource hog. And while Bluehost is an excellent starter webhost, it will only scale until you hit about 10,000 visits per month.
The main difference between WooCommerce vs Shopify in terms of scalability is the amount of work involved.
Is Shopify Scalable?
Shopify handles everything for you so you never have to worry about scalability. In fact, Shopify currently hosts some of the largest ecommerce stores in the world that receive millions of hits per month.
As your store grows, you can simply click a button and instantly upgrade to the next highest Shopify plan. For enterprise users, Shopify also offers Shopify Plus, which is designed to scale to any possible size.
Scaling your business with Shopify is a piece of cake but it comes at a price.
Is WooCommerce Scalable?
WooCommerce is a self-hosted platform which means that you are responsible for server uptime, software upgrades, backups and general maintenance.
But as your store grows, there are also several options that make WooCommerce more Shopify-like in terms of maintenance.
For example, WPEngine offers a fully hosted WooCommerce package that guarantees uptime and manages your store in its entirety.
Click Here To Try WPEngine Risk Free For 60 Days
Similarly Liquid Web, which is the host that I currently use, offers a special WooCommerce hosting solution as well where they manage everything for you.
Click Here To Try Liquid Web Risk Free
The downside is that you need to perform a server migration in order to switch platforms.
Having undergone several server migrations in the past, it is not always straightforward and sometimes things can break but most services will offer to do this for you for free.
Which Platform Is More Scalable?
Both shopping carts are equally scalable and there are many large shops that run on both platforms. But Shopify's scalability is seamless and push button which makes it a superior solution in this department.
Winner: Shopify
WooCommerce Vs Shopify – Which Cart Has Better Support?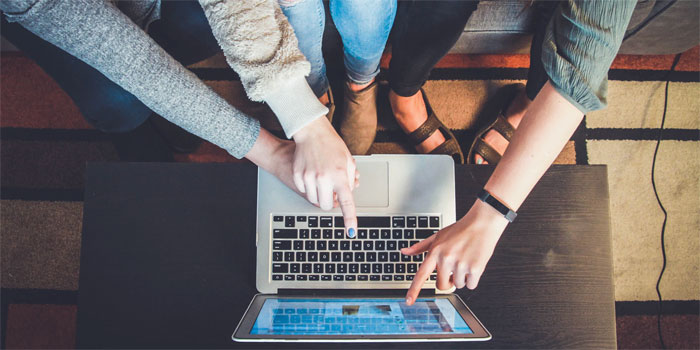 Support is typically the defining factor when it comes to deciding between WooCommerce vs Shopify. Eventually, you will get stuck and you'll want to know who to turn to for help.
Shopify Support
Because you are paying Shopify a monthly fee, they provide you with 24/7 customer support via live chat, phone and email. If you want to get their attention on a pressing issue, you can tag them on Twitter and they'll respond as well.
In addition, Shopify University is an excellent resource when it comes to best practices and how to get started selling the right way.
If you need a developer, Shopify offers a directory of pre-vetted freelancers called "Shopify Experts" that you can hire on your own dime.
But keep in mind that Shopify only supports their core product. They will not help you debug your plugins or any conflicts your plugins may have with each other.
In other words, Shopify doesn't provide support for any third-party apps or themes or anything that they do not own.
WooCommerce Support
Because WooCommerce is free, you will not receive any technical support out of the box. As a result by default, there's no live chat or phone hotline that you can call.
However, you can find lots of help on your own by browsing the WordPress forums or by visiting various WordPress user groups. When I designed KidInCharge.com, I relied primarily on the WooCommerce forums which were more than adequate for my needs.
In the event that you need a developer, there are literally thousands of people who specialize in WordPress and WooCommerce development that can be found on Upwork or the WooCommerce website.
Which Platform Offers Better Support
Technically, WooCommerce provides zero support so Shopify wins this contest hands down.
However, there are many more WordPress/WooCommerce developers out there compared to Shopify. As a result, finding WordPress help will generally be cheaper than Shopify due to the law of supply and demand.
However, finding a reputable Shopify developer is easier because they vet their Shopify Experts in their directory.
Winner: Shopify
WooCommerce Vs Shopify – What Do I Recommend?
First off, both WooCommerce and Shopify are fantastic shopping carts and I can wholeheartedly recommend both if you plan on starting your own ecommerce store.
But if you are deciding between WooCommerce Vs Shopify, it ultimately comes down to cost and the level of support that you require.
If you already have a WordPress blog and you are familiar with the platform already, then going with WooCommerce is a logical choice. By installing a single plugin, you can instantly add a shopping cart to your blog.
Similarly, if you are on a major budget (like my kids) and you are willing to go through some amount of pain to learn a brand new platform, then WooCommerce is also a good choice.
In general, if you are self starter and good at figuring things out, then you should have no problems running a fully featured WooCommerce shop.
However, if you are completely tech averse and don't want to deal with anything remotely server related, then Shopify is your best option.
As mentioned earlier, you can literally get your store up and running on Shopify within a few days and there's almost no chance of accidentally breaking your shop.
Plus, Shopify offers 24/7 tech support in case you run into any issues.
The choice is yours but don't take my word for it. You can take a free test drive on both platforms for 30 days.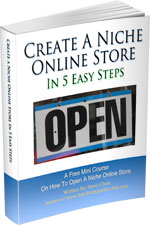 Ready To Get Serious About Starting An Online Business?
If you are really considering starting your own online business, then you have to check out my free mini course on How To Create A Niche Online Store In 5 Easy Steps.
In this 6 day mini course, I reveal the steps that my wife and I took to earn 100 thousand dollars in the span of just a year. Best of all, it's free and you'll receive weekly ecommerce tips and strategies!
Note: This post above may contain affiliate links, which means that I may receive a commission if you make a purchase when clicking a link. Please consult our privacy policy for more information.
Related Posts In Ecommerce Platforms
About Steve Chou

Steve Chou is a highly recognized influencer in the ecommerce space and has taught thousands of students how to effectively sell physical products online over at ProfitableOnlineStore.com. 

His blog, MyWifeQuitHerJob.com, has been featured in Forbes, Inc, The New York Times,  Entrepreneur and MSNBC.  

He's also a contributing author for BigCommerce, Klaviyo, ManyChat, Printful, Privy, CXL, Ecommerce Fuel, GlockApps, Privy, Social Media Examiner, Web Designer Depot, Sumo and other leading business publications.

In addition, he runs a popular ecommerce podcast, My Wife Quit Her Job, which is a top 25 marketing show on all of Apple Podcasts. 

To stay up to date with all of the latest ecommerce trends, Steve runs a 7 figure ecommerce store, BumblebeeLinens.com, with his wife and puts on an annual ecommerce conference called The Sellers Summit.  

Steve carries both a bachelors and a masters degree in electrical engineering from Stanford University. Despite majoring in electrical engineering, he spent a good portion of his graduate education studying entrepreneurship and the mechanics of running small businesses.