According to market research, WooCommerce has the largest market share of any shopping cart in the world. And it's popular for 3 main reasons.
One, WooCommerce is built on top of the most popular website builder in the world, WordPress.
Two, it has a huge developer community with lots of 3rd party support.
And most importantly, it's "free" to use.
But is it really free? When it comes to WooCommerce pricing, there are several hidden costs that people gloss over that require additional fees.
So today, we're going to breakdown these costs and give you an accurate assessment of how much it will cost you to run a basic WooCommerce store.
Editor's Note: I recently started a WooCommerce store with my 2 kids (9 and 11 years old) where they bootstrapped their entire business. As a result, all of the numbers expressed in this post are based on real experience.
Get My Free Mini Course On How To Start A Successful Ecommerce Store
If you are interested in starting an ecommerce business, I put together a comprehensive package of resources that will help you launch your own online store from complete scratch. Be sure to grab it before you leave!
The True Cost Of WooCommerce
First off, WooCommerce is a free open source software plugin built on top of WordPress, the most popular free CMS in the world. But just because the base software is free does not mean that your online store will be free to run.
For example, you'll need to sign up for a webhost to run your site. You may need to hire a web designer to customize your site. You might need to purchase plugins to add functionality to your store.
Overall, the main reason to go with an open source platform like WooCommerce is because you have full control.
Because you have access to the full source code, you can pick and choose where you want to allocate your funds in order to spend as little as possible to get exactly what you want.
WooCommerce Pricing And The Realistic Costs Of Selling Online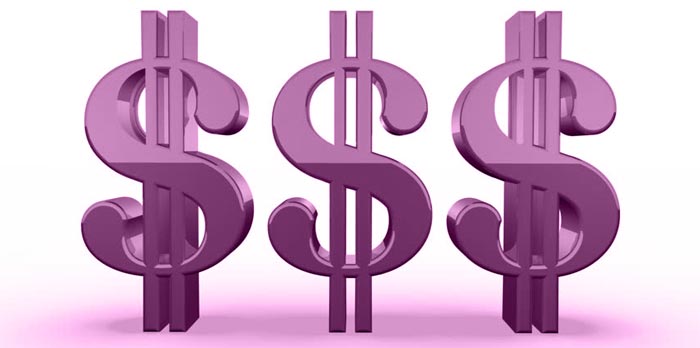 When it comes to running a WooCommerce site, your main costs will fall under 4 distinct categories which I'll go through in depth.
Webhosting – Because WooCommerce is just a software package, you'll need a server to run your website. In general, renting a server is very inexpensive and you can signup for a webhost like Bluehost for as little as $2.95/month.
Website Design – While WooCommerce will provide you with a fully functional ecommerce platform for free, you will still need to spend money to design your website how you want it to look. In most cases, you can find a free or inexpensive theme that will take you 90% of the way there.
Functional Features – The base version of WooCommerce is bare bones. As a result, if you need additional functionality, you may have to pay for additional plugins for your site.
Marketing Features – Once you have your website up, you will need to add marketing features like email marketing, messenger marketing, push notifications etc… to boost your sales. These features will usually incur additional costs.
Recently, I started an ecommerce store with my 2 kids over at KidInCharge.com where we spent under $200 total including the cost of inventory using the WooCommerce platform.
As a result, all of our WooCommerce pricing decisions are fresh in my head and I will share all of the costs and plugins that I used to build this site.
Cost #1 – WooCommerce Setup And Webhosting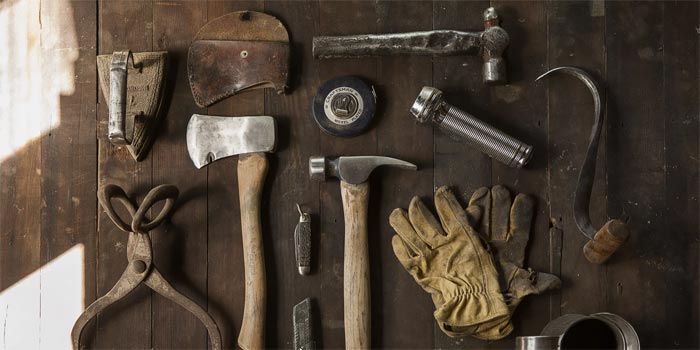 As I mentioned above, WooCommerce is a software plugin for WordPress. As a result, you first need to install a WordPress site.
Fortunately, WordPress is so popular that most webhosts offer a 1 click install of both WordPress and WooCommerce.
There are 2 main webhosts that I recommend depending on your budget and the size of your WooCommerce shop.
Bluehost – The Cheapest WooCommerce Hosting Solution

The most inexpensive webhost solution for WooCommerce is easily BlueHost. For just $2.95/month, they provide you with unlimited bandwidth, unlimited storage and the whole kitchen sink.
An ecommerce store hosted on BlueHost is probably sufficient until you hit about 10,000 visitors/month.
Watch the video below to learn how you can install WooCommerce in just 1 click.
Editor's Note: I've negotiated a 63% discount off the regular price of BlueHost For MyWifeQuitHerJob.com readers.
WPEngine – A Faster And More Robust Hosting Solution

If your WooCommerce store has hundreds of products and/or a decent amount of traffic, then you'll likely want a more capable webhost.
WPEngine is probably the most well known and best webhost that specializes in WordPress installations.
WPEngine will guarantee that you have a fast website no matter how much traffic your online store gets. They will also account for traffic spikes and make sure your site never goes down.
What To Expect With Your Webhost
In general when it comes to WooCommerce hosting, you should expect the webhost to set everything up for you out of the box.
Both BlueHost and WPEngine…
Are specifically recommended by WordPress.org to run WooCommerce.
Offer a 1-click WordPress installation.
Can scale as your storefront grows from shared to VPS to dedicated hosting.
Offer 24/7 technical support.
Estimated Cost – $2.95 – $29/month
Cost #2 – WooCommerce Website Theme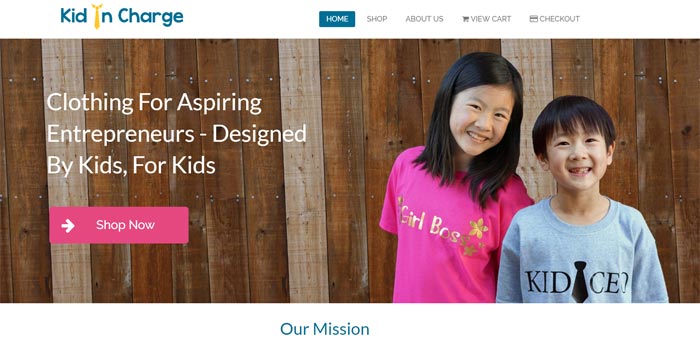 By default, WooCommerce comes with a free bare bones store front theme that is pretty plain.
As a result, if you want a custom online store that looks exactly the way you want it to, you may have to purchase a theme.
Now if you have any experience with WordPress, you probably know that there are literally 1000's of themes to choose from. Some are free and some cost money.
But the problem is that a generic WordPress theme may not be 100% compatible with WooCommerce. As a result, as you peruse the WordPress theme library, make sure you pick a theme that is optimized for WooCommerce.
In general, paid WordPress themes cost anywhere from free to a few hundred dollars.
Right now, my favorite WooCommerce theme is Shoptimizer because it is designed from the ground up with all of the best conversion practices that I teach in my class.
Estimated Costs – Free – $200
Cost #3 – Functional Shopping Cart Plugins

When it comes to shopping cart features out of the box, WooCommerce is fairly bare. But the good news is that you can start selling online without spending a dime with the proper plugins.
With my kid's ecommerce store over at Kid In Charge, we decided to go the free route.
Here's a list of all of the free functional shopping cart plugins that we use on our WooCommerce store.
WooCommerce Google Analytics Integration

This plugin allows you get real time stats about your customers, popular products and sales with Google Analytics.
Having accurate stats for your store is important so you can improve your sales funnels and your conversion rate
WooCommerce PayPal Checkout Gateway

The ability to accept PayPal is a must with your online store. What's nice about Paypal is that it will import your customer's address and contact info automatically when they login.
This is especially important with your mobile customers because they will not want to type on their smartphones.
Editor's Note: When I added Paypal One Touch to my checkout flow, conversions went up 31%. You can read about the details in my post on PayPal One Touch – How This One Feature Increased Mobile Conversion Rates By 31%
Accepting payment with Paypal is free but you will get charged 2.9% + $.30 fee per transaction.
WooCommerce Stripe Gateway

In addition to Paypal, you also need the ability to accept credit cards online.
Now you're probably wondering why you need Stripe when Paypal technically allows you to accept credit cards online.
The reason is because Paypal takes a customer off of your site to enter their credit card info which makes for a poor customer experience.
In addition, Paypal goes out of its way to hide the credit card form from your customers.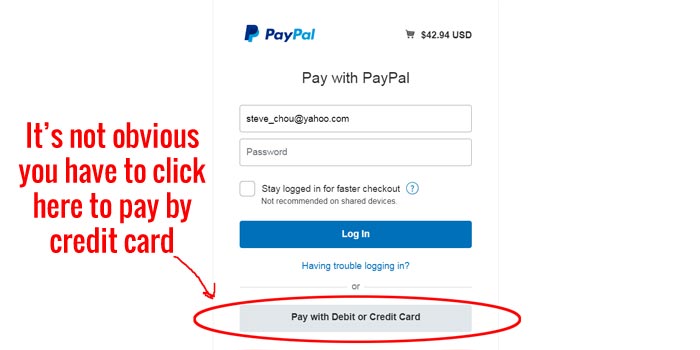 Meanwhile, Stripe will allow you to place a native credit card form directly on your website. In addition, the Stripe plugin will also allow you to accept Google Pay right out of the box.
Accepting credit cards with Stripe is free but you will get charged a 2.9% + $.30 fee per transaction.
WP Super Cache

WP Super Cache is my favorite free caching plugin because it's straightforward and simple to use. At one point in my blogging career, I actually went through this plugin line by line so I know it well.
Simply install the plugin and your WooCommerce store will instantly run faster.
Yoast SEO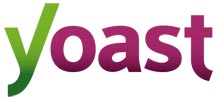 When it comes to ranking in the search engines, having a good SEO plugin is a must. The Yoast SEO plugin is what I call the defacto standard when it comes to SEO plugins for WordPress.
With this plugin, you can control exactly what is indexed in Google from your site and you can adjust your title tags and meta descriptions on your pages and posts to maximize your rankings.
Yoast will even evaluate your content quality for SEO as well.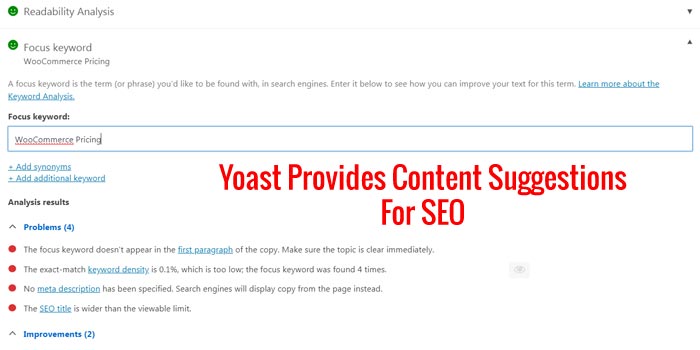 ShippingEasy For WooCommerce

Because you are selling physical products online, you will need a quick and easy way to ship orders to your end customer.
This is where ShippingEasy comes in.
The ShippingEasy WooCommerce plugin will allow you to transmit all of your orders to ShippingEasy where you can print hundreds of shipping labels at the click of a button.
Not only that, but ShippingEasy provides you with steep discounts on USPS, FedEx and UPS as well!
Shipping Easy is 100% free to use up to 50 packages/month.
Contact Form 7
This free plugin allows you to insert basic contact forms on your WordPress site. If the customer needs to reach you, they can simply fill out a form that will be emailed to your inbox.
Cost #4 – WooCommerce Marketing Plugins
When it comes to marketing your WooCommerce store, almost every ecommerce service out there offers a plugin that integrates seamlessly with WooCommerce.
Now there are many ways to market your business, but here are what I deem to be the most necessary features to have with your ecommerce store.
Email Marketing – You need to have the ability to retain the customers that shop in your ecommerce store and encourage them to buy again.
Social Media – You need to provide customers with the ability to share your products with their friends on social
Advertising – You need to have the ability transmit your traffic information to Google and Facebook to run effective ads.
Below are the plugins I recommend to accomplish the above.
Klaviyo For WooCommerce

Klaviyo is my email marketing platform of choice for ecommerce merchants.
The Klaviyo For WooCommerce plugin automatically integrates Klaviyo with your ecommerce store and allows you to track your customer behavior and use this information to create extremely targeted email marketing campaigns.
For example, if I want to send an email to all customers who spent more than $100 on handkerchiefs in the past year, I can easily create a segment in Klaviyo at a click of a button.
In addition, Klaviyo allows you to create automated email campaigns that will make you money on autopilot.
For example, here are the automated flows I'm running with my ecommerce store that generate about 15% of my yearly revenues without my intervention.
Abandoned Cart Campaign – Whenever a customer starts checkout but doesn't complete their order, this flow automatically sends out an email to the customer enticing them to complete the transaction.
View Abandoned Campaign – Whenever a customer views a product but doesn't buy, this flow sends out an email reminding them to come back and shop.
Pre Purchase Campaign – As a soon as a customer subscribes to your email list, they are placed on a sequence that introduces your company.
Win Back Campaign – When a customer has purchased from you before but hasn't purchased in a while, this flow will entice them to come back.
Post Purchase Campaign – After a customer has made a purchase, this flow keeps the engagement going and entices them to buy again.
The Klaviyo for WooCommerce plugin is free for up to 250 email subscribers.
For more information about my exact email flows, please check out my post on 7 must have autoresponders that will make you money on autopilot
Privy For WooCommerce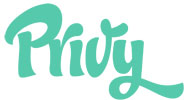 When it comes to gathering email subscribers, you'll need an easy way to populate email signup forms and popups on your site. Not only is Privy 100% free but this plugin will allow you to quickly build your email list and retain customers.
Here's a popup that I'm currently running on my ecommerce store. It works really well and can be created with a few clicks of the mouse in Privy.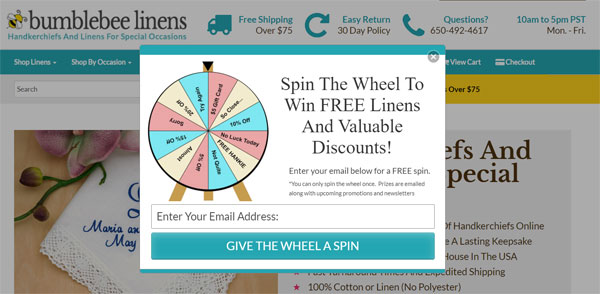 Plus, Privy is free to use.
Facebook For WooCommerce Extension

If you want to be able to run dynamic product ads on Facebook and create custom audiences, then this plugin is a must have.
For more information on running effective Facebook ads, please refer to the following posts.
Google Product Feed For WooCommerce Extension

If you want to be able to run Google Shopping ads, then this plugin is a must have. It will generate your product feed and automatically upload it to your Google Adwords account where you can launch your ads.
The one downside is that this plugin costs money.
For more information on running effective Google Shopping ads, please refer to my post on Google Shopping Explained In One Simple Step By Step Guide
My Overall Philosophy On WooCommerce Plugins
The more plugins that you use with your WooCommerce store, the more fragile your site will be. Because WordPress updates constantly, the complexity of your site increases exponentially with every additional plugin.
As a result, I highly advise that you keep your plugin count to a minimum. Not only that but every additional WordPress plugin you install will slow down your site as well.
The plugins mentioned above are what I consider the main plugins to have for a bare bones WooCommerce store.
WooCommerce Pricing: The Cost Of Just The Essentials

If you take all of the above and sum it up, you have the following costs for a fully functional WooCommerce store that is ready for sales.
All of the other plugins not mentioned above are 100% free to use.
If you tally all of this up, you can literally start a WooCommerce store anywhere from $2.95 to $300 depending on how much you spend on your WordPress theme and plugins
All of the other costs like credit card and Paypal processing are variable and scale with the number of orders that you get.
Other Costs To Consider
Even though WooCommerce is free, there is a cost to maintaining your shop. Because WordPress is updated every 3-6 months, you will have to keep both WooCommerce and all of your associated plugins up to date.
This can be challenging especially if you employ a lot of plugins with your store. Sometimes when you upgrade one of your WordPress plugins, it may conflict with your theme. Sometimes, updating your WordPress installation may break an older plugin.
The more plugins you use, the more problems you may encounter with your online store.
If you'd rather not deal with plugin incompatibilities and server issues, then I highly recommend that you go with a fully hosted shopping cart platform like Big Commerce or Shopify.
But if you're on a budget, WooCommerce is probably one of the least expensive shopping carts to implement.
Check Out My Live WooCommerce Store
As I mentioned above, I created a WooCommerce store with my children over at Kid In Charge
This business is bootstrapped from the ground up by my kids with their own money and they started it with only $200 to cover the cost of the t-shirt materials.
Because I used my existing webhost, launching KidInCharge.com literally cost us $10 for the domain name and that is it.
Frequently Asked Questions About WooCommerce Pricing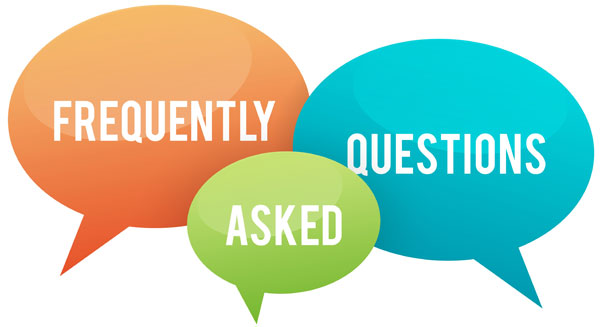 Is WooCommerce free to use?
The base WooCommerce shopping cart is free to use. However, if you need additional functionality in the form of plugins, you may have to pay money. In addition, you will to pay for hosting to run your store.
How much is WooCommerce monthly?
WooCommerce itself does not carry a monthly fee. However, you will have to pay a monthly fee (as low as $3/month) for WordPress hosting of your site. In addition, extra plugins you use for WooCommerce may also incur a monthly fee.
Is WooCommerce better than Shopify?
The answer depends. If you want full control over your shopping cart and source code, then WooCommerce is better. If ease of use and maintenance is your top priority, then Shopify is better.
Do I need WordPress for WooCommerce?
WooCommerce is a plugin for WordPress so yes, you need WordPress to run WooCommerce.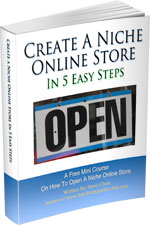 Ready To Get Serious About Starting An Online Business?
If you are really considering starting your own online business, then you have to check out my free mini course on How To Create A Niche Online Store In 5 Easy Steps.
In this 6 day mini course, I reveal the steps that my wife and I took to earn 100 thousand dollars in the span of just a year. Best of all, it's free and you'll receive weekly ecommerce tips and strategies!
Note: This post above may contain affiliate links, which means that I may receive a commission if you make a purchase when clicking a link. Please consult our privacy policy for more information.
Related Posts In Ecommerce Platforms
About Steve Chou

Steve Chou is a highly recognized influencer in the ecommerce space and has taught thousands of students how to effectively sell physical products online over at ProfitableOnlineStore.com. 

His blog, MyWifeQuitHerJob.com, has been featured in Forbes, Inc, The New York Times,  Entrepreneur and MSNBC.  

He's also a contributing author for BigCommerce, Klaviyo, ManyChat, Printful, Privy, CXL, Ecommerce Fuel, GlockApps, Privy, Social Media Examiner, Web Designer Depot, Sumo and other leading business publications.

In addition, he runs a popular ecommerce podcast, My Wife Quit Her Job, which is a top 25 marketing show on all of Apple Podcasts. 

To stay up to date with all of the latest ecommerce trends, Steve runs a 7 figure ecommerce store, BumblebeeLinens.com, with his wife and puts on an annual ecommerce conference called The Sellers Summit.  

Steve carries both a bachelors and a masters degree in electrical engineering from Stanford University. Despite majoring in electrical engineering, he spent a good portion of his graduate education studying entrepreneurship and the mechanics of running small businesses.