Up until this point, I've never ever considered recommending Shopify to new shop owners. Even though it's one of the most popular fully hosted shopping carts around, there were always a few aspects of Shopify that I just could not get over.
For one thing, they charge a transaction fee which is something that I absolutely detest because you have to forfeit a percentage of your sales which directly eats into your profits.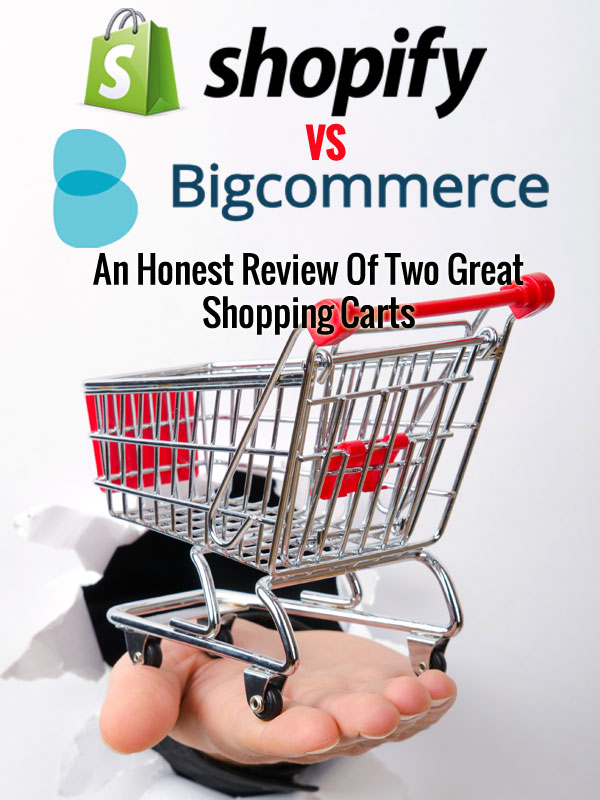 Right now, Shopify's basic plan charges a 2% transaction fee. And while you can get that fee reduced to 1% for paying more every month, any percentage transaction fee is a pretty big negative in my book.
(Update: Shopify no longer charges a transaction fee. This makes them much more attractive!)
For example if you look at my online store, I'd be easily paying over 10-20x more to run my shopping cart on Shopify vs the current open source solution I use today.
The other thing that I really dislike about Shopify is that I always feel somewhat nickel and dimed whenever I try to configure my store.
Why? It's because a lot of basic online store functionality is missing from the out of the box package so you have to pay for "apps" aka "essential" shopping cart features in order to run a fully featured shop.
Now if you compare and contrast Shopify to another popular fully hosted shopping cart Big Commerce, you'll find that Big Commerce does not charge any transaction fees, offers unlimited bandwidth and way more shopping cart features than Shopify out of the box for free (no nickel and diming). So why would I ever recommend Shopify? Read on to find out.
Quick Comparison Between Shopify And Big Commerce
Before I continue with the review, I realize that some of you might not have time to read a long post and just want to cut to the chase. So I've summarized the distinguishing features between the 2 services in the table below. If you want the full version, feel free to read the entire article.

Shopify
Much better design templates
Easiest shopping cart to use
Charges a transaction fee
Limited features without apps


Big Commerce
Superior feature set out of the box
No transaction fees
Limited template selection
Designs look more antiquated
Why The Change Of Heart With Shopify?
Given all of Shopify's negatives above, why the heck would you ever sign up with Shopify? I've struggled with this question for quite some time now. And it was only after starting my course on how to create a profitable online store and dealing with hundreds of students on a daily basis did I actually realize the answer.
Most people are not tech savvy at all and have no desire to learn how to read or write basic HTML/CSS(though I tend to frown on this attitude).
Most people want to get their online store up and running as quickly as possible with instant gratification.
Shopify is by far the easiest shopping cart to get started with of all of the fully hosted carts out there. And it's even easier to setup than Big Commerce, which is the shopping cart I currently recommend to new users. Not only that, but I can very confidently say that Shopify also offers a far greater and superior theme library than BigCommerce as well.
What does that mean to you? It means that you can probably design a much better looking online store on Shopify than you can on BigCommerce if you don't know a lick of HTML or CSS. It also means that you are less likely to need a designer.
So if you are completely clueless about web design and you want the absolute easiest way to start a great looking online store, then Shopify is your answer.
But just keep in mind that this "ease of use" can potentially come at a significant cost if your store ever gets reasonably large.
Comparing BigCommerce To Shopify
If you were to ask me for an analogy that best describes Shopify, I'd say that Shopify is like the Apple of shopping carts.
Shopify's store templates just look better and more polished than Big Commerce, but Big Commerce has way more functionality and it's all included for free out of the box.
For example if you want comprehensive backend reporting of your sales and your profits, Big Commerce simply blows Shopify out of the water. If you want fancy ways to offer discounts or tiered pricing, Big Commerce offers all of this for free out of the box whereas you have to buy an "app" to handle these things on Shopify.
The only downside to having access to all of these features out of the box with Big Commerce is that it makes for a steeper learning curve. Shopify offers new users the bare minimum in order to launch their stores in the quickest way possible. With Big Commerce, it will take you longer to learn the ins and outs, but you'll end up with a more powerful shopping cart in the end.
The other important thing to note is that Big Commerce has a much larger international presence than Shopify. So if you are in Europe or Australia, it will be easier to go with BigCommerce because they offer a far superior set of shipping solutions.
It Comes Down To Design Vs Features
As you are probably aware, design matters. If your store is ugly or unprofessional looking, you aren't going to make sales. Because Big Commerce's templates don't look as good as Shopify's, you likely have to work a little bit harder with Big Commerce to create an equivalent looking shop.
So if you don't know any HTML or CSS and you don't have any desire to learn, then you can still get a decent looking shop with Shopify. With Big Commerce, you might have to dabble a little bit more with HTML/CSS or hire a designer to get an equivalent looking shop. But no matter which solution you choose, you will still need to tweak the aesthetics of your shopping cart to suit your needs.
In terms of features, Big Commerce wins hands down. In fact, there are so many features that it can be a little daunting to try and understand each and every one. But the good news is that everything is included out of the box and you won't have to pay for "apps" like with Shopify.
Bottom line, it comes down to how much you value design vs features. If you have deep pockets, value design above all else and you don't mind spending more money on "apps" and transaction fees, then Shopify is the obvious choice.
If you want a fully featured cart and you don't mind messing around with the HTML/CSS a bit more, then Big Commerce is the right choice.
One thing to keep in mind is that if you end up needing to hire a designer for Big Commerce, then the startup costs can be significantly greater than if you purchase a theme from Shopify which will run you a few hundred bucks.
What's My Take?
Those of you who have followed my blog for some time probably already know how I feel about fully hosted shopping carts. If you are willing to learn and you are a self starter, then I always recommend starting and owning the source code for your shopping cart.
But if you are tech averse and you want to get started selling right away, then going with either Big Commerce or Shopify makes perfect sense.
Now that I have a few years under my belt running my online store course, I realize that while both of these shopping carts compete head to head, they actually cater to different classes of customers.
If you want a more "Apple" like experience at the expense of increased costs, then go with Shopify. But if you are willing to deal with a slightly steeper learning curve and you value out of the box features, then Big Commerce is probably the way to go.
Both services offer a free trial so sign up for both and make the determination yourself!
Click Here To Take A Free Trial Of Shopify
Click Here To Take A Free Trial Of Big Commerce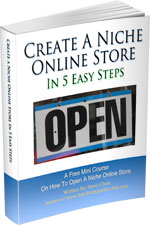 Ready To Get Serious About Starting An Online Business?
If you are really considering starting your own online business, then you have to check out my free mini course on How To Create A Niche Online Store In 5 Easy Steps.
In this 6 day mini course, I reveal the steps that my wife and I took to earn 100 thousand dollars in the span of just a year. Best of all, it's absolutely free!
Note: This post above may contain affiliate links, which means that I may receive a commission if you make a purchase when clicking a link. Please consult our privacy policy for more information.
Similar Posts
Have you read these?