This post provides an exhaustive comparison of BigCommerce vs Shopify from the perspective of a 7 figure seller who has sold on both platforms. Unlike other reviews you'll find online, this article was written based on experience with real money on the line.
Whenever someone asks me for a fully hosted ecommerce platform recommendation, I almost always point them to either BigCommerce or Shopify. As of right now, they are two of the best ecommerce solutions available.
However when it comes to choosing between BigCommerce vs Shopify, the decision is complex and depends on your specific needs.
The differences are quite subtle, and it can be hard to distinguish the 2 platforms unless you have hands on experience with both Shopify and BigCommerce.
Over the years, I've worked with over 5000 of my ecommerce course students to launch online stores on both BigCommerce and Shopify. And it's based on my experiences that I write today's review.
Both Shopify and BigCommerce will be compared and evaluated based on the following criteria
Cost – What is the true cost of running an online store on these platforms and which solution is cheaper?
Out Of The Box Feature Set – Which ecommerce platform has more features out of the box?
Third Party Ecosystem – Which ecommerce platform has a larger app ecosystem?
Design – Which ecommerce platform has more flexibility and better looking themes?
Search Engine Optimization – Which ecommerce platform has better SEO features?
Blogging – Which ecommerce platform has more flexible blogging options and integration with WordPress
By the end of this article, you should be able to make an informed decision on which ecommerce platform to go with depending on your exact situation.
Get My Free Mini Course On How To Start A Successful Ecommerce Store
If you are interested in starting an ecommerce business, I put together a comprehensive package of resources that will help you launch your own online store from complete scratch. Be sure to grab it before you leave!
Quick Comparison Between BigCommerce Vs Shopify
Overall, Shopify is a more flexible ecommerce platform than BigCommerce with a larger installed user base but it's significantly more expensive.
Here's a summary of the distinguishing features for BigCommerce Vs Shopify in the table below. If you want the full version, feel free to read the entire article.

Shopify
Larger design template selection
More third party developer support
Larger third party app ecosystem
Larger installed base
Better for dropshipping
More flexible product organization scheme
Try It For Free

BigCommerce
Superior feature set out of the box
Seamless integration with WordPress
Better SEO
Less expensive
Better product options support
Better discounting features
Better international support
Better analytics
Receive 1 Month Free
BigCommerce Vs Shopify – Which Shopping Cart Costs More?
Shopify is more expensive than BigCommerce hands down once you factor in the cost of plugins and addons. The average Shopify user pays for 6 apps in their online store. The average BigCommerce user pays for less than half that number.
Figuring out the "true cost" of running an online store on either of these platforms can be tricky because it depends on what features you need for your shopping cart.
By default, both Shopify and BigCommerce appear to be priced exactly the same. But what you get for the base price is drastically different between the two.
First off, the basic Shopify shopping cart is pretty bare bones and is missing a lot of functionality that other shopping carts have out of the box. As a result, you will likely need to purchase and pay for extra plugins with recurring fees to offset the missing features.
BigCommerce on the other hand is a fully featured shopping cart out of the box even with the lowest priced plans.
Note: BigCommerce claims that their out of the box cart has 60% of the functionality of Shopify with ALL of their paid plugins installed. I'm a little skeptical of this number but BigCommerce does offer a significant number of features out of the box that a basic Shopify store is missing.
But do these missing features really matter? It depends on your needs.
Just to give you an example, BigCommerce's discount and coupon system is significantly better than Shopify's out of the box. Whereas Shopify only allows you to give a specific dollar or percentage off discount, BigCommerce takes discounting one step further by allowing you to…
Offer a buy one get one free promotion of the same or different item
Offer an arbitrary item at a discount if a specific item is purchased.
Offer tiered discounts based on quantity
Offer discounts for repeat customers only
Offering these same discount options on Shopify requires you to pay for multiple plugins that carry monthly recurring fees.
In fact, my main beef with Shopify is that I always feel nickel and dimed whenever I setup a student's Shopify store.
The upshot is that in order to judge the true cost of either platform, you need to break down which features you need and take into account the added cost of apps with recurring costs.
In other words, you can't compare price by simply looking at the base monthly fees of each shopping cart. Every Shopify app you add can jack up the price significantly.
Note: It is not uncommon to spend a few hundred extra dollars per month for a basic Shopify store because of additional plugins.
An Out Of The Box Pricing Comparison Without Plugins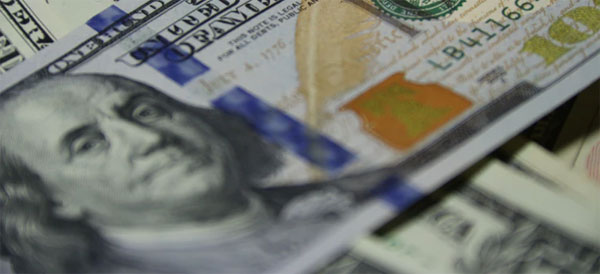 In general, BigCommerce's monthly pricing is much easier to understand because they offer a comprehensive feature set out of the box. In other words, all BigCommerce plans will have most of the features you need without paying for extra plugins.
There are no transaction fees, no bandwidth fees, nothing. Instead, you pay a flat monthly rate for your shopping cart plan based on your yearly revenue (trailing 12 months).
BigCommerce charges…
A flat $29.95/month for an online store that generates up to $50K in yearly revenue
A flat $79.95/month for an online store that generates up to $150K in yearly revenue
A flat $299.95/month for an online store that generates up to $400K in yearly revenue
In addition, BigCommerce allows you to use any arbitrary payment gateway for free whereas Shopify charges .5-2% transaction fees UNLESS you use their Shopify Payments platform.
Here's what Shopify charges for payment processing (Shopify Payments) depending on the plan.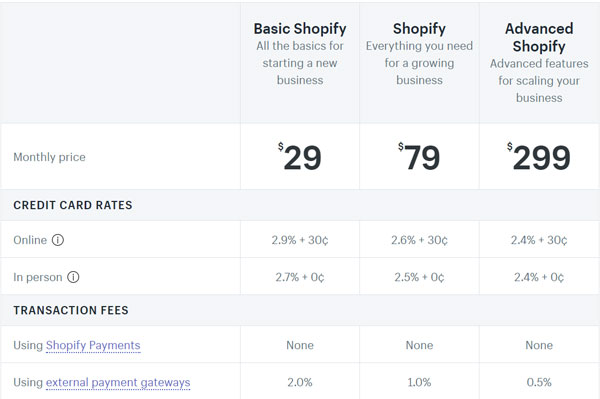 As you can see, Shopify's lowest credit card transaction fees are 2.4% + $.30 with their most expensive plan. Right now for my own online store, I'm paying 2.2% transaction fees with eMerchant.
That's a difference of .2% which can be significant depending on your sales volume.
For example, if you are doing 1M in revenues, that's an extra $2000 in credit card transaction fees! For the lower Shopify plans, the transaction fees can amount to $7000 or more per year!
Your transaction fees are even higher if you don't use Shopify Payments as your payment gateway because Shopify tacks on additional transaction fees based on your plan. Right now, Shopify payments is only offered in the following countries.
United States
Canada
United Kingdom
Ireland
Australia
New Zealand
Singapore
If your country is not on the list above, then you will get charged transaction fees to use your own payment gateway. As a result, BigCommerce is probably a better solution for countries that don't support Shopify payments.
The Verdict On Shopping Cart Costs
In my experience, BigCommerce almost always ends up being cheaper than Shopify if you factor in all of the extra plugins that you may or may not need with Shopify.
That being said, BigCommerce's pricing structure can be good or bad depending on the nature of your business. For example, if you sell expensive goods at low margins, BigCommerce will cost you a lot more than Shopify.
This is why most dropshipping stores use Shopify vs BigCommerce.
In order to calculate your true shopping cart costs, you need to take into account your margins, the functionality you require and whether you can get a better deal on payment processing than Shopify payments.
Shopify's transaction fees are always a killer because they force you to use Shopify Payments which is expensive compared to other independent third party processors.
Click Here For A Free Trial Of BigCommerce And Get Your First Month Free
Winner – BigCommerce
BigCommerce Vs Shopify – Which Cart Has A Better App Ecosystem?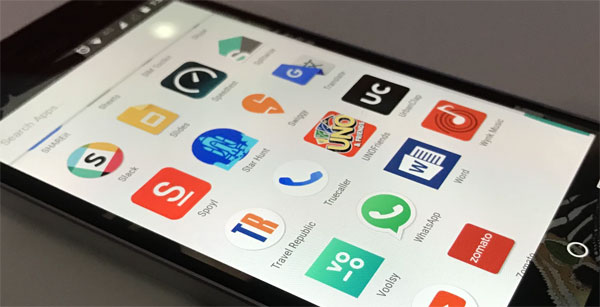 Shopify has a much larger app and developer ecosystem than BigCommerce with over 3200 vs 1000 apps.
While BigCommerce tends to be less expensive than Shopify, judging a shopping cart solely based on price is silly. In the end, it pays to spend more if it will benefit your business.
At the time of this publication, Shopify powers roughly 76X more online stores than BigCommerce and one of Shopify's greatest strengths lies in their third party app ecosystem.
For example if there's a feature that is missing from your shop, chances are that you'll be able to find an app that does exactly what you need.
In fact, the Shopify app store is over 3 times the size of the BigCommerce app store. (This number should be taken with a grain of salt because BigCommerce requires less plugins out of the box.)
Because Shopify is a more popular platform, they are able to attract more third party apps developers to write plugins for their cart. This also means that there are more Shopify developers to choose from if you need an expert to help with your design.
Overall, this is the main advantage that Shopify has over BigCommerce and it's a big one. A larger third party ecosystem generally means that cutting edge shopping cart features are more likely to hit the Shopify app store first before BigCommerce.
In fact, I have many developer friends that focus their efforts solely on Shopify apps. For example, all of Ezra Firestone's Shopify apps including Zipify landing pages and One Click Upsell only work with Shopify and not BigCommerce.
Once again, whether or not a large third party ecosystem matters to you depends on what features you need for your shopping cart. While Shopify currently has the lead in this department, BigCommerce is expending a lot of effort to catch up.
Click Here To Take A Free Trial Of Shopify And Save 10% Off Your First Year
Winner – Shopify
BigCommerce Vs Shopify – Which Cart Offers Better Design Themes?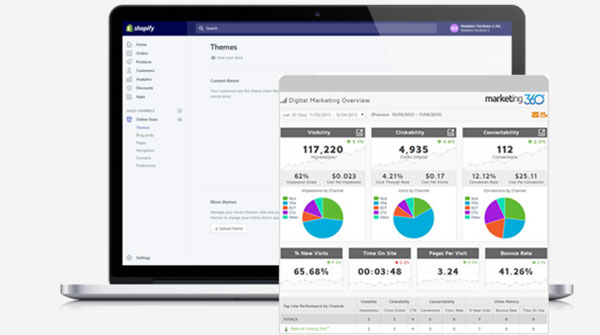 Shopify offers 9 free design themes vs BigCommerce which offers 12 free themes. However, Shopify offers many more paid themes overall because they have a much larger 3rd party developer ecosystem.
In terms of quality, Shopify themes used to look better and more polished than BigCommerce themes. But in the past several years, BigCommerce has done a lot of catch up in this department.
Every BigCommerce theme is now responsive and polished, even the free themes! And like Shopify, you'll find a large selection of free themes and paid themes for purchase. Typically, paid Shopify themes will run you around $200.
While Shopify offers a larger selection of paid and free themes in their Shopify theme store, BigCommerce offers enough variety that you should be able to find a good looking design that works with your shop.
There's a decent selection of BigCommerce free themes as well which look just as good if not better than Shopify's free themes.
But overall, I give the slight edge to Shopify in this department because they have a larger selection of both free themes and paid themes. Plus, there are far more third party developers that specialize in Shopify themes.
Click Here To Take A Free Trial Of Shopify And Save 10% Off Your First Year
Winner – Shopify
BigCommerce Vs Shopify – Which Cart Has More Features Out Of The Box?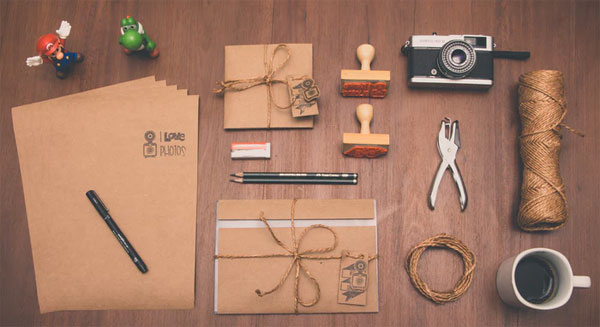 BigCommerce offers significantly more functionality than Shopify out of the box. This is why most BigCommerce users don't have to pay for 3rd party apps.
Because Shopify's pricing largely depends on your plugin needs, the remainder of this article will focus on the out of box features of BigCommerce versus Shopify.
As you read through these differences, keep in mind that every missing Shopify feature can be implemented with a third party plugin. However, plugins aren't free and almost always carry a recurring cost.
Product Options And Variants
Bigcommerce's product option functionality is significantly more powerful than Shopify.
With Shopify, you are only allowed 3 sets of configuration options per product.
For example if I sell hankies, I can only offer 3 types of choices such as size, color, and material. If I want to add a personalization option to this list, I'm out of luck.
In addition, Shopify only allows you to have 100 total combinations of variants per product. In other words, the number of size, color and material options multiplied together can not exceed 100.
BigCommerce on the other hand, allows you to have large lists of options for each product. Therefore, if you sell a product that requires a high number of configuration options, then going with BigCommerce is a much better choice.
To have the equivalent product option functionality in Shopify requires you to pay for an app that costs $25-50/month.
Sales Analytics And Order Management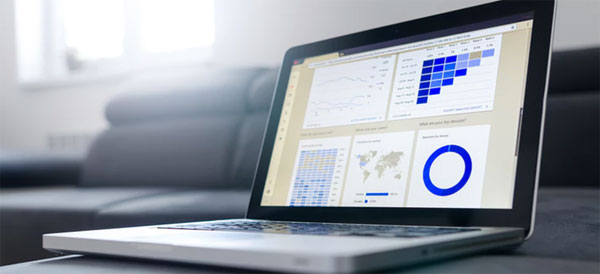 When it comes to generating detailed sales statistics and analytics, BigCommerce offers more reporting capability than Shopify out of the box.
For example, BigCommerce allows you to monitor how customers are using your in online store search and provides detailed statistics regarding your purchase funnel.
Here's an abridged list of what you get out of the box with BigCommerce
Detailed Customer Reports – Average order value. New versus returning customers etc…
Customer Acquisition Reports– Where your customers are coming from
Search Engine Reports – What keywords customers typed in to find your online store
Financial Reports – How much revenue you made, how much you collected in sales tax etc…
Abandoned Cart Reports – How many customers abandoned their cart and your cart recovery rate
While Shopify provides an equivalent level of sales reporting and analytics, they are only available with their more expensive plans whereas most reports come standard with even the cheapest BigCommerce plan.
One thing that is particularly annoying about Shopify's backend is that they don't allow you to edit orders out of the box.
As a result, you need to purchase a third party plugin if you want the ability to change the details of an already placed order.
Search Engine Optimization
BigCommerce offers better search engine optimization features than Shopify, hands down.
Both Shopify and BigCommerce offer the ability to adjust your SEO title tags and meta descriptions however you want. But one thing that is annoying about Shopify is that you can't optimize your URLs for SEO.
Here's what a typical Shopify product URL looks like…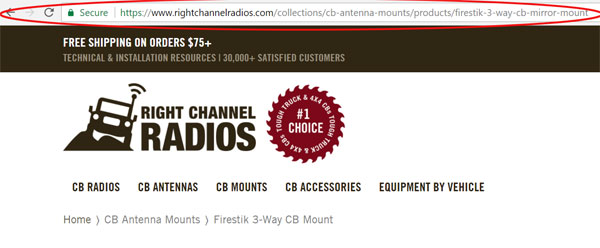 In case the print is too small in the image above, the URL reads
https://www.rightchannelradios.com/collections/cb-antenna-mounts/products/firestik-3-way-cb-mirror-mount
A more optimal SEO URL would read as follows.
https://www.rightchannelradios.com/firestik-3-way-cb-mirror-mount
The words "collections" and "products" are totally extraneous terms that Shopify inserts into the URL by default and you can not change this even with a plugin which results in a suboptimal URL structure.
Product Organization – Categories Vs Collections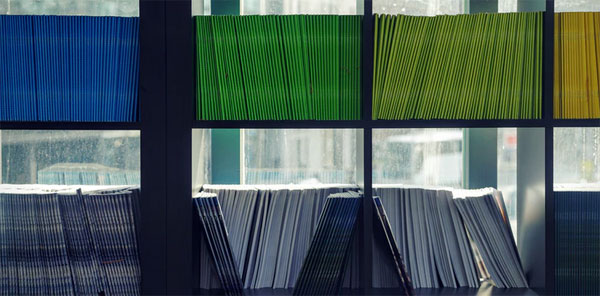 BigCommerce and Shopify rely on fundamentally different methods for organizing products which could affect your shopping cart decision depending on the number of products you plan on carrying in your online store.
Shopify organizes products based on "collections" and doesn't have a traditional category/subcategory structure. Based on tags, Shopify allows you to populate a given collection based on any arbitrary criteria you set.
For example, you can put together collections of products based on type, brand, color etc…. Basically, Shopify allows you to organize your products around any attribute which makes it extremely powerful.
BigCommerce on the other hand, relies on a traditional category/subcategory structure for organizing products.
Both methods have their pros and cons.
While Shopify's method of collections is more flexible, you have to be diligent about properly tagging every product in your store which can be cumbersome if you have a lot of products.
BigCommerce's method is more traditional and makes it easier to organize your products if you have distinct categories in mind. Having structured categories allow you to easily create dynamically nested categories for your menus without manually coding them into your theme.
Winner – BigCommerce
BigCommerce Vs Shopify – Which Cart Is Better For Enterprise Customers?
Shopify's enterprise plan, Shopify Plus is better than BigCommerce's enterprise plan because Shopify offers a much larger 3rd party developer ecosystem and support.
For most of you, the basic Shopify or advanced Shopify plan will be good enough to run a low to mid 6 figure ecommerce store. However once your ecommerce store generates 680K or more, it makes sense to sign up for Shopify Plus just for the credit card processing savings alone.
Similarly, if your ecommerce store generates over 400K in revenue, the BigCommerce enterprise plan will save you money and provide you with many advanced enterprise features.
Editor's Note: For more detailed information on ecommerce platform costs, please consult these posts on Shopify pricing and BigCommerce pricing respectively.
First off, both BigCommerce Enterprise and Shopify Plus will cost you around $2000/month.
The BigCommerce enterprise plan gets you the following additional features.
Dedicated Account Manager – You will receive priority support and a dedicated representative to answer your questions.
Access To The BigCommerce API – BigCommerce enterprise customers can work directly with the support team to add special, custom functionality to their shops. These features often involve custom code and programming.
Meanwhile, Shopify Plus opens up a suite of features as well.
Shopify Launchpad – Shopify Launchpad allows ecommerce store owners to automate common ecommerce tasks related to promotions and sales. Basically, you can create a set of rules to automatically manage your sales and promotional campaigns.
Multiple Online Stores – You can have up to 10 Shopify stores at no additional cost.
Wholesale Channel – The Shopify Plus Wholesale Channel allows you to create a separate Shopify store for your wholesale customers that is linked to your main shop.
Shopify Flow – Shopify Flow is Shopify's backend automation platform to setup custom workflows. Basically, it allows you to implement custom functionality for your Shopify stores.
No More Transaction Fees – You can use whichever payment gateway you want without a penalty.
Overall for enterprise customers, BigCommerce vs Shopify is a wash. Both Shopify and BigCommerce offer limitless flexibility and the ability to code custom functionality into your site.
You'll also receive a dedicated representative to help manage your account along with improved customer support.
But overall, I give the edge to Shopify because they have a much larger 3rd party app and developer ecosystem.
Winner – Shopify
BigCommerce Vs Shopify – Which Cart Is Better For Blogging And Content Marketing?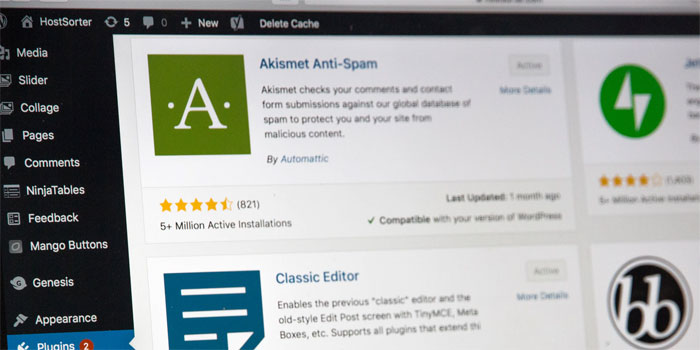 BigCommerce is better than Shopify for blogging and content marketing hands down because of their headless integration with WordPress.
The main problem with Shopify is that their blogging platform is limited in functionality.
For example, if you want to add a table of contents to all of your posts on Shopify, you would have to do that manually.
In fact, Shopify's built in blogging platform is vanilla and only provide a barebones blogging feature set.
Right now, the most powerful blogging platform in the world is WordPress and if you want to setup a blog the right way, you need to be on the WordPress platform.
Normally, implementing a WordPress blog with your Shopify or BigCommerce store comes with a steep tradeoff.
If you want to use a more powerful blogging solution like WordPress with a fully hosted shopping cart, you previously had to put your blog on a subdomain which is not ideal for SEO.
After all, Google treats a subdomain as a completely different domain and you would not be able to leverage the combined domain strength of your website.
Editor's Note: For more information on adding a WordPress blog to Shopify, please read my post on How To Start A WordPress Blog On A Shopify Or BigCommerce Store And Should It Be On A Subdomain?
BigCommerce Offers A Seamless WordPress Integration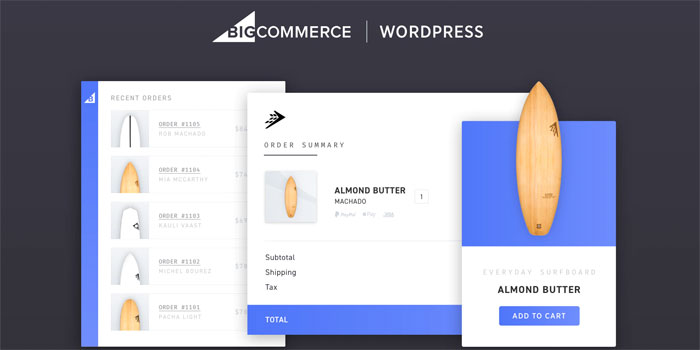 BigCommerce allows you to easily integrate your WordPress blog with a fully featured BigCommerce shopping cart on the same domain.
With this new integration, you no longer have to host your WordPress blog on a subdomain. Both your BigCommerce store and your blog can live on the same domain for maximum SEO benefit.
Here's how it works.
In order to install BigCommerce onto your WordPress blog, all you need to do is install the BigCommerce for WordPress plugin.
This plugin installs a fully featured shopping cart on your wordpress blog and it's lightning fast.
Compared to WooCommerce which can slow down your blog by up to 5 seconds, BigCommerce's wordpress plugin barely affects your page load speed at all.
How is this possible?
The reason BigCommerce's wordpress solution is so fast is because all of your products and transactions are conducted on BigCommerce's servers.
But from the perspective of your customer, they are shopping directly from your WordPress blog.
As a result, your WordPress blog will never get bogged down by your ecommerce transactions or the number of products in your store.
It is a solution that is 100% scalable and you don't have to worry about the technical issues of running an online store.
Does WordPress For BigCommerce Have All The Features Of Regular BigCommerce?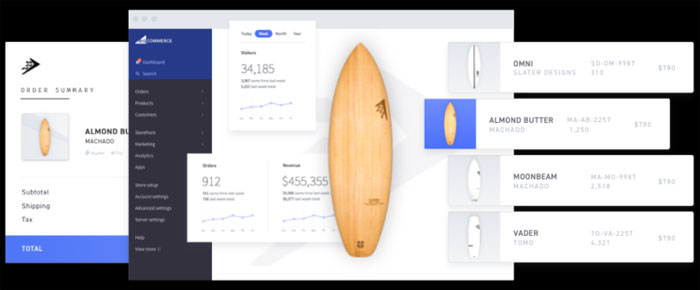 The beauty of the WordPress BigCommerce integration is that your wordpress store will have ALL of the same functionality as an equivalent BigCommerce store.
Every plugin that you install on BigCommerce and any third party software that works with BigCommerce will work with your WordPress store as well.
For example, you can use Klaviyo with your BigCommerce WordPress shop.
You can install a Facebook and Google pixel to perform dynamic ads retargeting. You can leverage BigCommerce's Google Shopping and Facebook product feeds.
Basically, anything you can do with a traditional BigCommerce store, you can do on your WordPress blog using the BigCommerce plugin.
In fact, you can even run a BigCommerce store and your WordPress store at the same time. Or, you can create multiple WordPress stores from a single BigCommerce account.
The best part is that this BigCommerce wordpress integration is free with any BigCommerce plan.
Why The BigCommerce WordPress Integration Is A Game Changer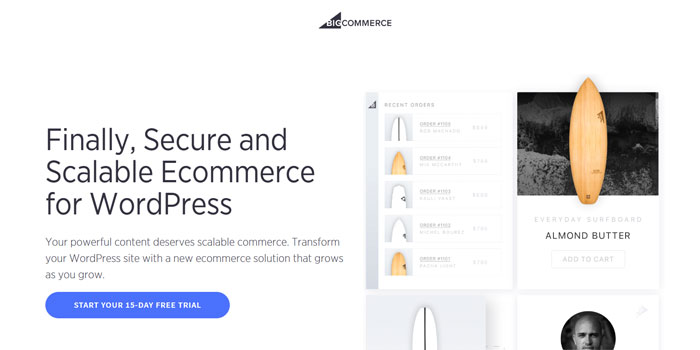 Overall, the BigCommerce WordPress integration makes BigCommerce a very compelling choice over Shopify if you plan on making content a large part of your overall marketing strategy.
In this day and age, having a blog with your online store is a must and all of the current Shopify blogging options are terrible.
With Shopify, you either have to live with a blog on your subdomain or use their crappy built-in blogging platform.
Neither option is ideal.
But BigCommerce's integration allows you to have all of the features of BigCommerce on your WordPress blog without affecting page load speed.
In fact, it is for this feature alone that I now consider BigCommerce a more attractive choice over Shopify.
In case you are interested in this feature, I do a deep dive into the WordPress BigCommerce integration in the video below along with a full demo.
Click Here To Take A Free Trial Of BigCommerce And Get Your First Month Free
Winner – BigCommerce
BigCommerce Vs Shopify – Conclusion
Overall, Shopify is better than BigCommerce at everything except for blogging, SEO, and price. If you don't care about any of the above, then go with Shopify.
But if price matters, then deciding between Shopify and BigCommerce isn't straightforward and there is no hands down winner. Both carts have their strengths and their weaknesses and the right choice depends on what functionality you need.
In terms of out of the box features, BigCommerce wins hands down. You won't need that many apps and the base price is representative of what you'll be spending on a monthly basis.
As a result, running your store on BigCommerce will probably be less expensive than Shopify.
If you plan on incorporating a WordPress blog alongside of your shopping cart, then BigCommerce wins this matchup hands down as well because of their seamless WordPress integration.
However, Shopify has a superior third party ecosystem and much better third party developer support. As a result, new cutting edge features are more likely to reach Shopify first over any other shopping cart.
Reasons To Choose Bigcommerce Vs Shopify

Both Shopify and BigCommerce are 2 of the best fully hosted ecommerce platforms in the world and you can't go wrong with either.
Here are the main reasons to choose BigCommerce vs Shopify
BigCommerce comes with a lot more features out of the box than Shopify. As a result, BigCommerce will tend to be cheaper
BigCommerce offers a superior WordPress integration option that allows you to have a store and a blog on the same domain for SEO
BigCommerce offers better analytics and reporting out of the box
BigCommerce allows you to have more product options
BigCommerce will not charge you any transaction fees
BigCommerce gives you the freedom to use whatever payment gateway you want which will save you money
BigCommerce has better international support
BigCommerce offers much better discounting features out of the box
BigCommerce has a better abandoned cart feature which allows multiple emails
Click Here To Take A Free Trial Of BigCommerce And Get Your First Month Free
Reasons To Choose Shopify Vs BigCommerce

Here are the main reasons to choose Shopify vs BigCommerce
Shopify offers more design themes and templates
Shopify has a significantly larger third party app ecosystem
Shopify has more third party developer support
Shopify has a more flexible product organization system with collections
Shopify has a much larger installed base
Shopify has a lot more dropshipping related plugins than BigCommerce
Click Here To Take A Free Trial Of Shopify And Save 10% Off Your First Year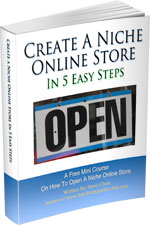 Ready To Get Serious About Starting An Online Business?
If you are really considering starting your own online business, then you have to check out my free mini course on How To Create A Niche Online Store In 5 Easy Steps.
In this 6 day mini course, I reveal the steps that my wife and I took to earn 100 thousand dollars in the span of just a year. Best of all, it's free and you'll receive weekly ecommerce tips and strategies!
Note: This post above may contain affiliate links, which means that I may receive a commission if you make a purchase when clicking a link. Please consult our privacy policy for more information.
Related Posts In Ecommerce Platforms
About Steve Chou

Steve Chou is a highly recognized influencer in the ecommerce space and has taught thousands of students how to effectively sell physical products online over at ProfitableOnlineStore.com. 

His blog, MyWifeQuitHerJob.com, has been featured in Forbes, Inc, The New York Times,  Entrepreneur and MSNBC.  

He's also a contributing author for BigCommerce, Klaviyo, ManyChat, Printful, Privy, CXL, Ecommerce Fuel, GlockApps, Privy, Social Media Examiner, Web Designer Depot, Sumo and other leading business publications.

In addition, he runs a popular ecommerce podcast, My Wife Quit Her Job, which is a top 25 marketing show on all of Apple Podcasts. 

To stay up to date with all of the latest ecommerce trends, Steve runs a 7 figure ecommerce store, BumblebeeLinens.com, with his wife and puts on an annual ecommerce conference called The Sellers Summit.  

Steve carries both a bachelors and a masters degree in electrical engineering from Stanford University. Despite majoring in electrical engineering, he spent a good portion of his graduate education studying entrepreneurship and the mechanics of running small businesses.