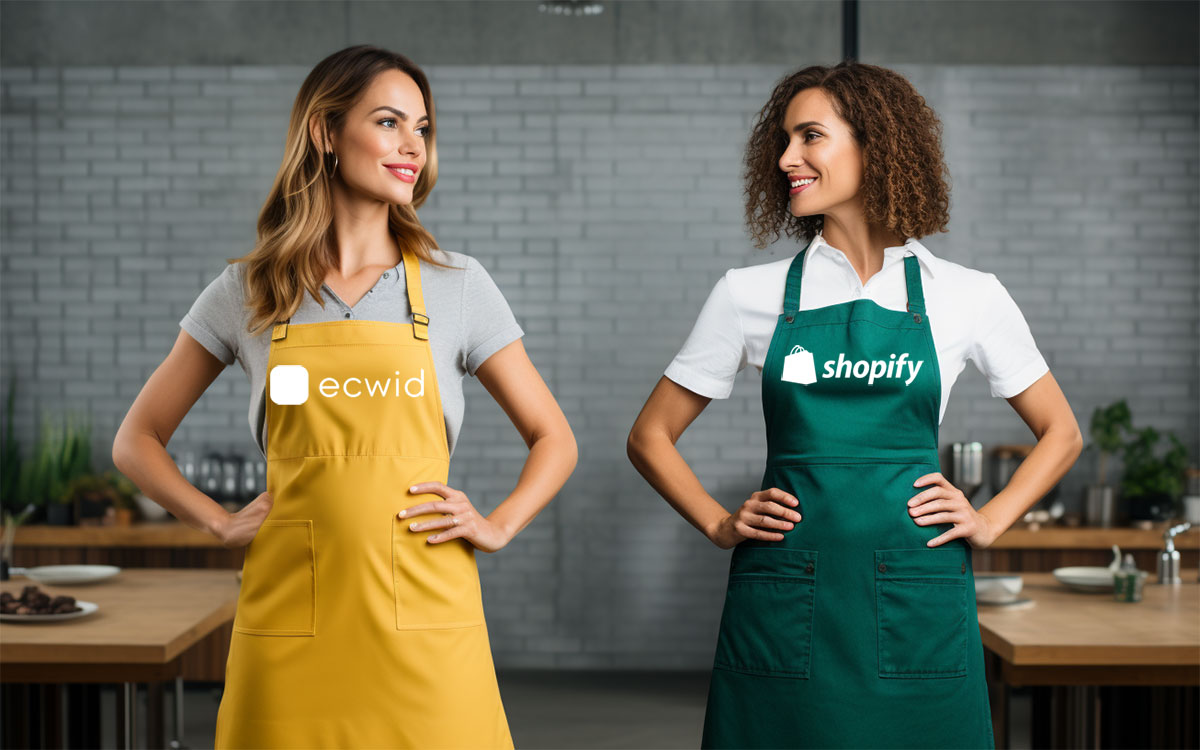 Ecwid vs Shopify. Both are popular ecommerce platforms that can help you set up and run an online store, but is one better than the other?
With so many different add-ons and price points, your decision depends on the features that you need and your starting budget.
In this post, I compare Ecwid vs Shopify using the following criteria:
Ease Of Use: Which platform is easier to get started?
Design Flexibility: Which platform offers more design flexibility and freedom?
Pricing: Which platform offers more value?
Ecommerce Features: Which platform offers better ecommerce selling features?
Multi-currency: Which platform displays international currency?
SEO: Which platform gives you more control over its SEO?
Apps and Integration: Which platform has more apps?
Payment Options: Which platform offers more payment options?
Support: Which platform provides better customer support?
Point Of Sale (POS) capability: Which platform allows you to sell in physical locations efficiently?
Get My Free Mini Course On How To Start A Successful Ecommerce Store
If you are interested in starting an ecommerce business, I put together a comprehensive package of resources that will help you launch your own online store from complete scratch. Be sure to grab it before you leave!
Ecwid Vs Shopify: What Are The Differences?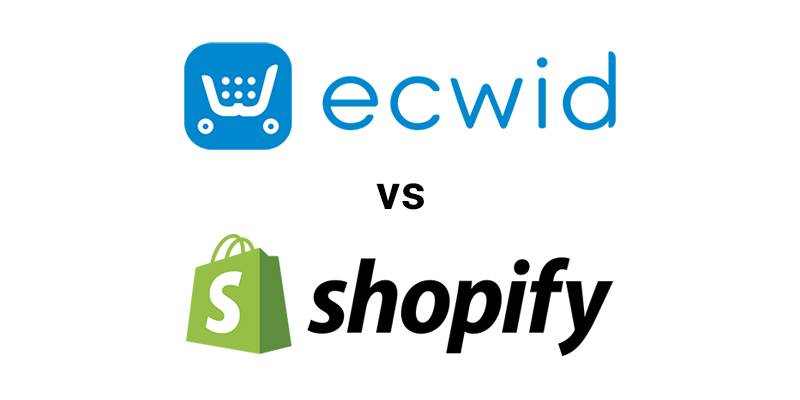 Ecwid and Shopify are different in that Shopify is an ecommerce platform, and Ecwid is an ecommerce plugin.
Specifically, Shopify is a website builder that can host your online store, making it a one-stop shop for ecommerce management. In contrast, Ecwid is a plugin that adds ecommerce functionality to any website.
Ecwid is typically not used standalone. Instead, it is often installed to add ecommerce features to an existing website. You simply add the Ecwid code on your site and start listing your products.
Ecwid also recently launched an online store builder called "Instant Site," which they include for free with every Ecwid account.
Shopify, on the other hand, lets you create a standalone online store from scratch. It hosts, manages, and secures your website for you, and its guided wizard walks you through the entire setup process, making it easy to launch your online store.
Similar to Ecwid, Shopify offers a "Buy Button" feature that lets you embed a product catalog onto an existing website.
Ecwid is ideal for individual sellers or small businesses that want to add ecommerce functionality to a blog without slowing it down.
Meanwhile, Shopify is a dedicated ecommerce platform that is perfect for any business that wants to build an online store without any technical knowledge.
Ecwid Vs Shopify: Pros And Cons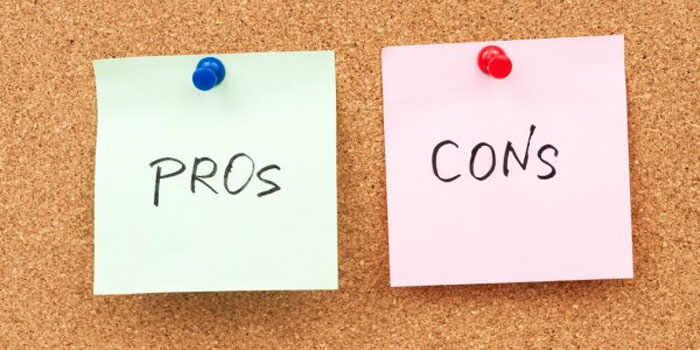 Ecwid Pros
Beginner-friendly: The process of adding ecommerce features to an existing website using Ecwid is pretty straightforward.
Low-cost: Ecwid has a free plan which allows you to add up to 10 products to a new or an existing website.
Multi-channel selling: You can easily expand to sales channels like Facebook and Instagram.
No transaction fees: Ecwid doesn't charge any transaction fees for third-party gateways like PayPal, Google Pay, and Apple Pay.
Can handle digital products: Ecwid makes it easy to sell digital files and has a generous file size limit of 25 GB compared to Shopify's 5 GB.
Ecwid Cons
Small-scale commerce tools: Ecwid lacks the advanced ecommerce functionality required to run a high-volume store. It also lacks integration to many popular 3rd party ecommerce tools.
Product limitations: Ecwid limits the number of products you can add to each plan except the Unlimited plan.
No trial period: Ecwid doesn't have a free-trial period where you can test the ecommerce features before purchasing their paid plans.
Shopify Pros
Highly customizable: You can design your online store using one of Shopify's 80+ themes or third-party templates.
Multiple payment options: In addition to the 100+ payment options such as PayPal and Stripe, Shopify also has an in-house payment gateway called Shopify Payments.
Powerful ecommerce tools: Shopify offers 7000+ apps to support your growing business, such as abandoned cart recovery, a loyalty program, and custom reports.
Multi-channel integration: Shopify lets you manage all your sales from platforms like Instagram, Amazon, and Etsy.
Multi-currency options: Customers can check out using their own local currency when they use Shopify's payment gateway.
Highly scalable: Can handle businesses of all sizes. Shopify hosts many multi-billion dollar companies, like Heinz and FitBit.
Shopify Cons
Transaction fees: Shopify charges transaction fees on all third-party payment gateways except Shopify Payments.
Limited trial period of 3 days: Shopify has recently reduced its free trial period from 14 days to 3 days, giving sellers less time to explore and compare Shopify with other ecommerce solutions like WordPress or Bigcommerce.
Product option limit: Shopify has a product option limit of only 3. You need to install external apps to bypass this limitation.
Ecwid Vs Shopify: Ease Of Use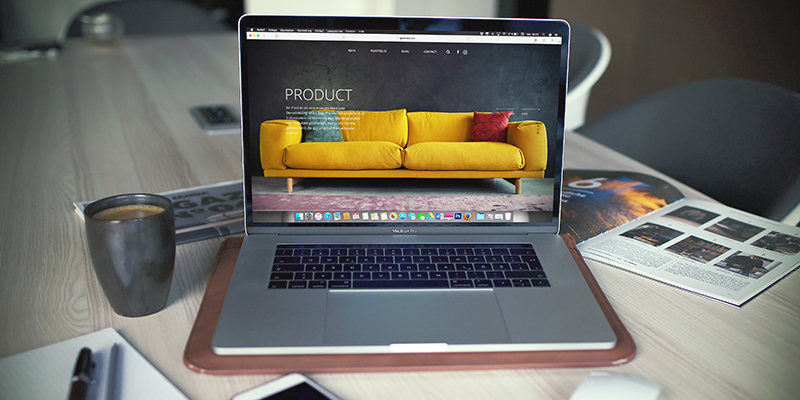 Both Ecwid and Shopify are equally easy to use. Neither requires you to do any coding to set up or operate your store.
To start with Ecwid, simply download their widget which automatically converts your existing website into an ecommerce store.
Ecwid works out of the box with the following website builders:
Drupal
Joomla
RapidWeaver
Weebly
WordPress
If you have a custom-built website not on the list above, you can still integrate Ecwid with your site by adding a small code snippet.
You can also integrate your Ecwid store with ecommerce marketplaces and social media platforms such as eBay, Etsy, Facebook, and Instagram at the push of a button.
Setting up an online store on Shopify is easy too. Shopify University offers hundreds of videos and online documents that help you through the setup process.
By installing a free Shopify theme and adding products, you can start selling online immediately. You can also add functionality to your shop by installing plugins from the Shopify App store.
Winner: Draw
Ecwid Vs Shopify: Design Flexibility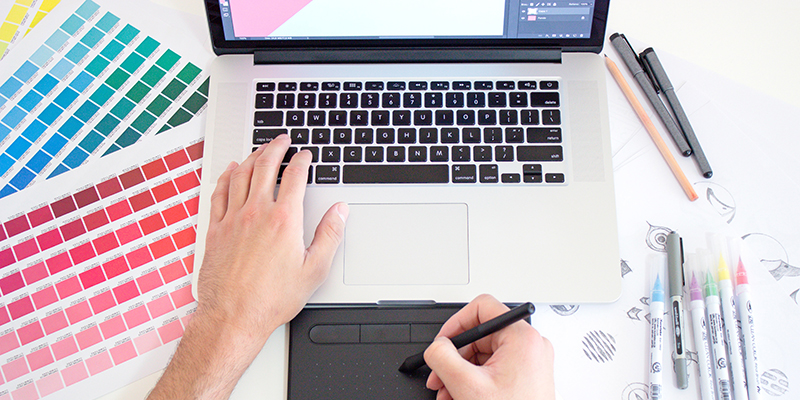 Shopify is more flexible than Ecwid in terms of design because Shopify offers a large selection of templates and customization tools that let you build a great looking website exactly how you want.
Meanwhile, Ecwid is designed to blend in with your existing website. You can make small changes to the colors and the layout of your products but your customization options are limited.
Since Ecwid is less popular than Shopify, there are also fewer third-party templates available so you may have to hire help if you can't find exactly what you want.
In general, Ecwid has limited customization options out of the box for your product layouts, descriptions, and image sizes. If you know CSS (Cascading Style Sheets), you can work around its styling limitations and personalize your online store but this may require a developer.
Meanwhile, Shopify gives you complete control over your website design. You can fully customize every aspect of your online store using their intuitive drag-and-drop website builder.
There are more than 80+ templates on Shopify which cover various industries like sports, art, and furniture. In addition, you can pick your site design from thousands of third-party templates.
Overall in terms of design flexibility, Shopify wins hands down.
Winner: Shopify
Ecwid Vs Shopify: Pricing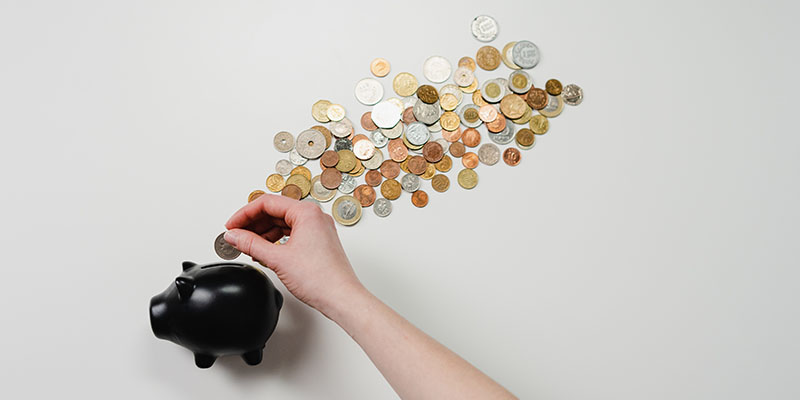 Ecwid is significantly cheaper than Shopify and they offer a plan that is 100% free for up to 10 products. However, Shopify offers many more ecommerce features.
Here's a breakdown of the pricing for both platforms, starting with Ecwid.
Ecwid offers four plans, as follows:
Free: $0 per month. You are limited to 10 products on the Free plan and cannot access sales channels other than your online store. It's a good place to start for those who don't have much inventory and are on a tight budget.
Venture: $15 per month. Add up to 100 products and sell them on sales channels like Instagram and Facebook Shop. It provides access to basic ecommerce features like inventory tracking, automated tax calculations, and discounts.
Business: $35 per month. Add up to 2500 products with this plan. Plus, you can access more advanced ecommerce features like abandoned cart emails, product variations, and wholesale pricing groups.
Unlimited: $99 per month. Add unlimited products and get VIP support. The Unlimited plan works best for growing businesses that also want their own branded iOS and Android shopping app.
Ecwid's pricing plans vary based on your location. For example, their pricing plans are cheaper in India but more expensive in the UK. Ecwid never charges transaction fees for any of their plans.
Shopify offers a 3-day free trial and six pricing plans as follows:
Shopify Starter: $5 per month. You only need to add product descriptions and images and share the link through email, SMS, social media, and other platforms. Customers can click the link and checkout instantly.
Shopify Lite: $9 per month. This plan lets you embed a Buy Button on your existing website or blog. Not available for new merchants in the US and four other countries.
Basic Shopify: $29 monthly + 2.9% + 30¢ per transaction. It lets you sell on various sales channels, add discount codes, create orders manually, and much more. The Basic Shopify plan is designed for new sellers just starting in ecommerce.
Shopify (Regular): $79 monthly + 2.6% + 30¢ per transaction. This plan gives you access to more ecommerce features like automation and discounted rates on USPS parcels. The Shopify plan is the most popular and works best for small to medium businesses.
Advanced Shopify: $299 monthly + 2.4% + 30¢ per transaction. This plan has additional features such as third-party calculated shipping rates and lower transaction fees. The Advanced plan is suitable for businesses making hundreds of thousands of dollars a year.
Shopify Plus: $2000+ monthly + 2.15% and 30¢ per transaction. Shopify Plus is made for large businesses doing multiple millions in sales. Companies like Heinz, Allbirds, and Rothy's use this plan to power their businesses.
Unlike Ecwid, none of the Shopify plans have any product limitations. Also, Shopify plans allow you to create separate user accounts to provide shared access to management features, real-time carrier shipping and store performance reports.
Even though Shopify is more expensive than Ecwid, Shopify allows you to create a fully featured online store whereas you only get a single one-page website with Ecwid.
Overall, if you have a small home-based business where you sell less than ten products, Ecwid's Free plan will be suitable for you.
If you're a new seller trying to figure out how to sell online, consider Ecwid's Venture plan to get started.
But if you're serious about selling online, have the budget, and wish to scale your business, you should go with Shopify over Ecwid.
Winner: Ecwid
Ecwid Vs Shopify: Ecommerce Selling Features And Tools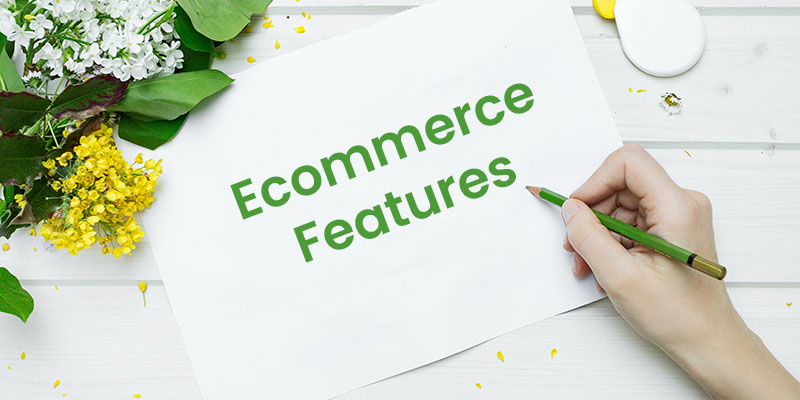 Shopify offers more advanced ecommerce features than Ecwid and is the superior solution if you want to create a fully featured online store.
Ecwid provides the following basic but essential tools for small businesses:
Inventory tracking system to manage inventory efficiently.
Multi-channel integration with platforms like Amazon, eBay, Facebook, and Instagram.
POS integration to accept orders at your physical store, trade shows, and flea markets.
Discounts and gift cards to attract customers.
Abandoned cart emails to retarget customers who haven't completed their checkout process.
With the help of Ecwid, you can run and maintain a small shop successfully. But you'll need more powerful ecommerce tools to scale your business to 7 or 8 figures and beyond.
Shopify is more powerful than Ecwid and provides the following additional functionality including a robust 3rd party app ecosystem.
Customer segmentation to filter or group customers.
Third-party calculated shipping rates at checkout.
Ecommerce automation to build workflows and manage tasks.
Marketing automation to engage customers at every step of their buying process.
Fraud analysis when using Shopify Payments.
Language translation to translate the customer's local language and provide a familiar shopping experience.
Product pricing by market.
Shopify also has an in-house email marketing system called Shopify Email that syncs with your Shopify store. You can integrate 240+ email marketing apps, such as Omnisend, Klaviyo, Sendinblue, and Privy, from the Shopify App Store.
On the other hand, Ecwid offers email marketing only on Business and Unlimited plans and only integrates with Mailchimp.
Shopify wins this round because it offers everything you need to build an ecommerce store and has more advanced features than Ecwid.
Winner: Shopify
Ecwid Vs Shopify: Multi-currency Selling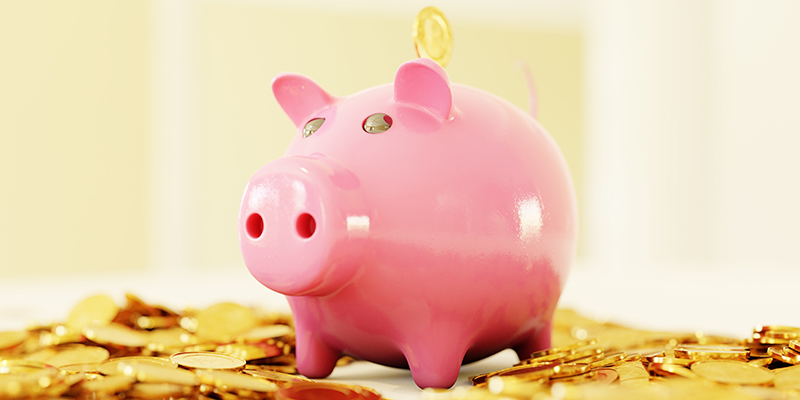 Shopify supports multiple currencies out of the box, Ecwid does not.
A multi-currency selling feature lets your customers' purchase products in their local currency.
Buyers don't need to do their own math to convert product pricing from your currency to theirs, which decreases cart abandonment and increases pricing transparency.
Shopify uses IP address data and prompts consumers to pick the appropriate country or currency on Basic, Shopify, and Advanced plans.
On the Shopify Plus plan, Shopify automatically converts pricing and order value to the local currency.
Shopify also lets you set specific prices for products and their variants in countries and regions. This feature is available on Basic, Shopify, Advanced, and Shopify Plus plans.
To access the multi-currency feature on Ecwid, you'll need to download an external app called "Currency Converter," which costs $4.49 a month.
One issue with the app is that it simultaneously displays original and local currency on the product page, cart, and checkout.
The bottom line is that Shopify's multi-currency implementation is significantly better than Ecwid's.
Winner: Shopify
Ecwid Vs Shopify: Search Engine Optimization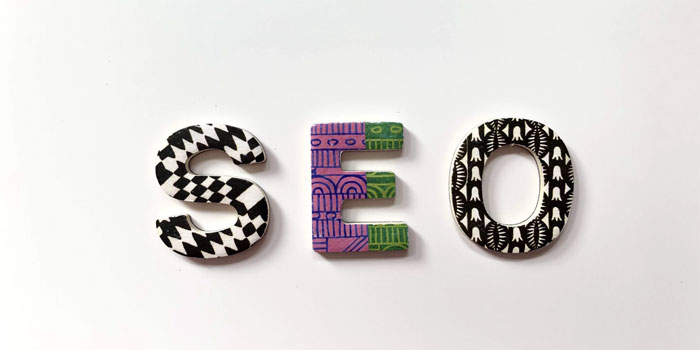 Shopify offers significantly more control over your store's SEO than Ecwid, which only provides basic SEO and marketing tools.
For example, Ecwid doesn't let you edit your product image's alt text, while Shopify does.
Shopify also outperforms Ecwid in other SEO tools like URL creation. You can easily create new URLs and redirect from old URLs on Shopify.
With Ecwid, your URLs are created based on the product titles, and you can't modify them. Ecwid also doesn't let you create a redirect from old URLs to new ones.
Winner: Shopify
Ecwid Vs Shopify: Apps And Integrations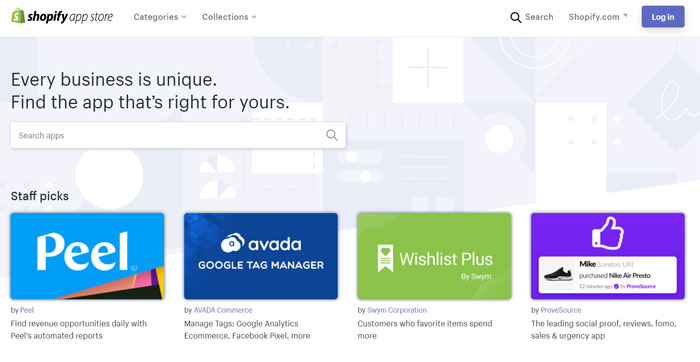 Shopify has a significantly larger app market than Ecwid and offers more advanced ecommerce plugins that you can download to improve your site functionality.
Ecwid offers only 250 apps compared to Shopify's 7800+. Moreover, Ecwid only has 40 free apps, whereas Shopify has 4600+ free and freemium apps.
Since Ecwid has fewer apps, the competition is low, and the pricing is comparatively higher.
Ecwid is also missing popular integrations like Referral Candy, Loox Reviews, and Quickbooks. That said, you can use Zapier to integrate applications like Quickbooks to Ecwid for an additional fee.
Although Ecwid has a decent selection of apps in its App Market, Shopify wins this round because Shopify's App Store is 30X larger.
Winner: Shopify
Ecwid Vs Shopify: Payment Options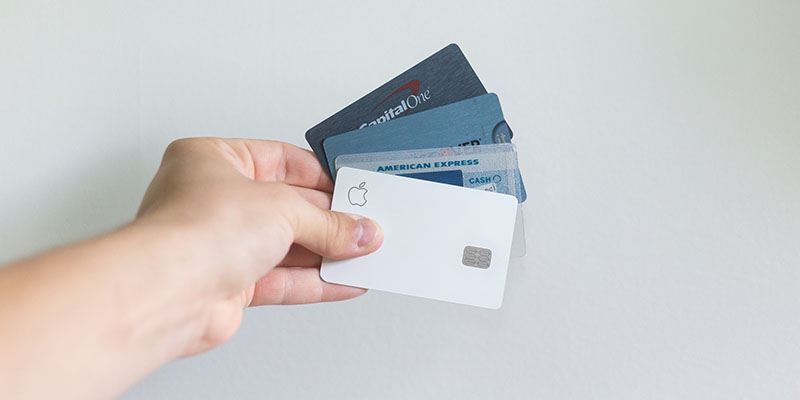 Ecwid supports significantly less payment options compared to Shopify but they don't charge any transaction fees on your sales.
Shopify has its own payment gateway called Shopify Payments which has no transaction fees. But if you use any other payment gateway like PayPal or Afterpay, Shopify charges a transaction fee between 0.5% to 2.0%, depending on your plan and payment gateway.
Ecwid has their own in-house payment processing option called Lightspeed Payments. It's only available in the US, and you're charged 2.9% + $0.30 fee per transaction.
There are no transaction fees on third-party payment options that integrate with Ecwid. However, Ecwid doesn't support some popular payment gateways like Afterpay and Adyen.
Winner: Shopify
Ecwid Vs Shopify: Support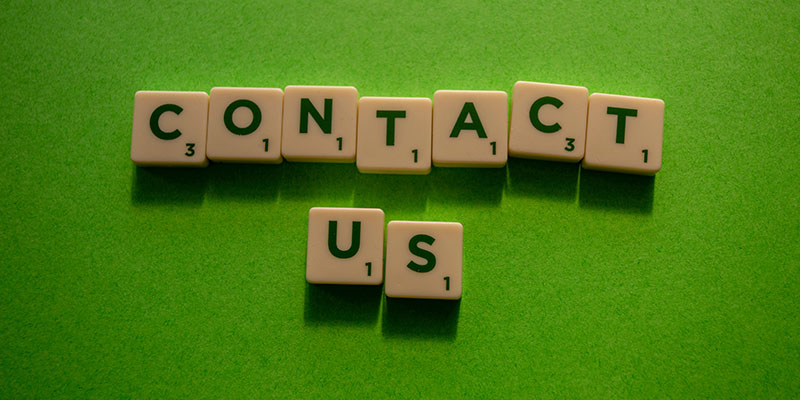 Shopify's support is superior to Ecwid's, partly due to Ecwid's limited support for its lower-priced plans.
Here's a breakdown of Ecwid's support options:
Free plan: Email support. Live chat is available only for the first 30 days after registration.
Venture plan: Email and live chat support.
Business plan: Email, live chat, and phone support.
Unlimited: Email, live chat, phone, and priority support.
However, Ecwid offers additional support on its annual Business and Unlimited plans if you pay in full for the year.
There are no such restrictions on Shopify, where all customers receive 24/7 phone and email support. Shopify also has an extensive library where you can find tons of video tutorials, articles, and guides on how to use and sell on Shopify.
Although Ecwid has a help center, it isn't as comprehensive as Shopify. In addition, Shopify support is available in over 20 languages, while Ecwid offers support in only seven languages.
Winner: Shopify
Ecwid Vs Shopify: Point Of Sale (POS)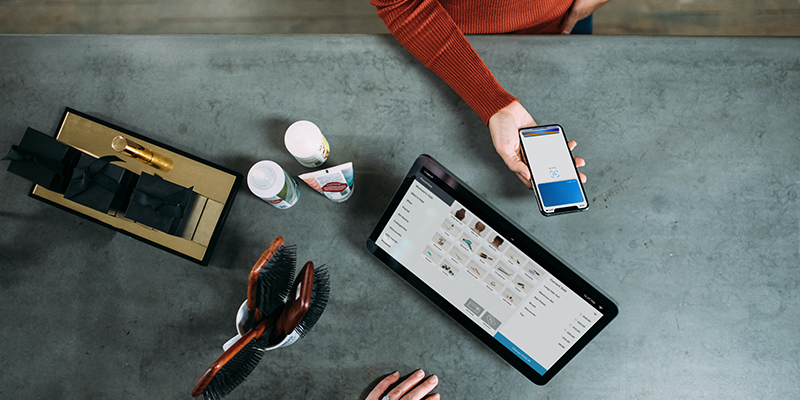 Point of sale (POS) allows you to sell in physical locations like markets, retail stores, and pop-up shops using your online store solution.
Both Ecwid and Shopify have POS features that work in different ways. Ecwid allows you to use the following third-party POS apps:
Square
Clover
Vend
Alice POS
You can only integrate a POS system with Ecwid if you're on the Unlimited plan.
Keep in mind that these POS software apps only work in select countries. For example, Square integration works in Australia, Canada, Japan, the UK, and the US.
Shopify POS is easier to set up. You can integrate Shopify POS with your existing compatible hardware or purchase new equipment from the Shopify Hardware Store.
Shopify POS is available on all ecommerce plans – Basic, Shopify, and Advanced. Shopify also recently introduced Shopify POS Pro, which offers enhanced functionality at $89 per month per location.
The Pro subscription adds features to accommodate exchanges, discounts, local pickup, stock transfers, and more. Shopify POS Pro is free for the Shopify Plus plan.
You can also integrate third-party POS software with Shopify using apps like Zapier and Accumula.
Shopify's advanced POS functionality and broader availability make it better than Ecwid.
Winner: Shopify
Our Winner: Shopify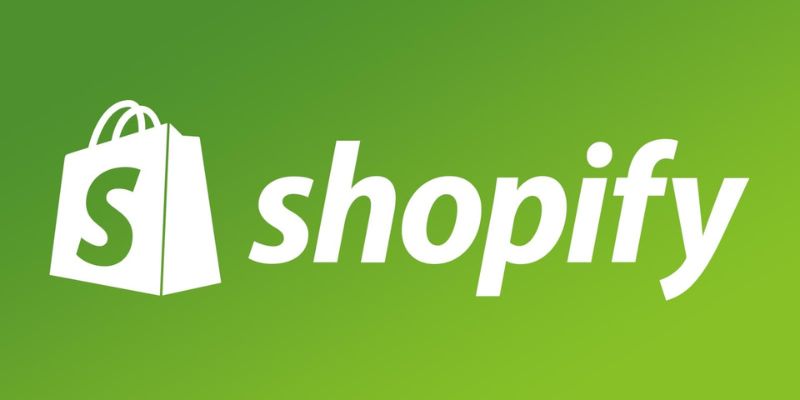 In our head-to-head comparison, Shopify is the clear winner over Ecwid. They have more to offer in many areas, including store design, e-commerce tools, apps and integrations, customer support, and POS options.
In other words, Shopify is the best platform if your goal is to build a robust standalone online store. Although Ecwid has a free feature that lets you create an online store, it's just a single-page store with basic ecommerce functionality.
Despite Shopify's advantages, Shopify still may not be the right solution for everyone.
If you have an existing site and wish to add a store to it with simple ecommerce features, then Ecwid might be the better choice.
Which Is The Best Ecommerce Solution For You?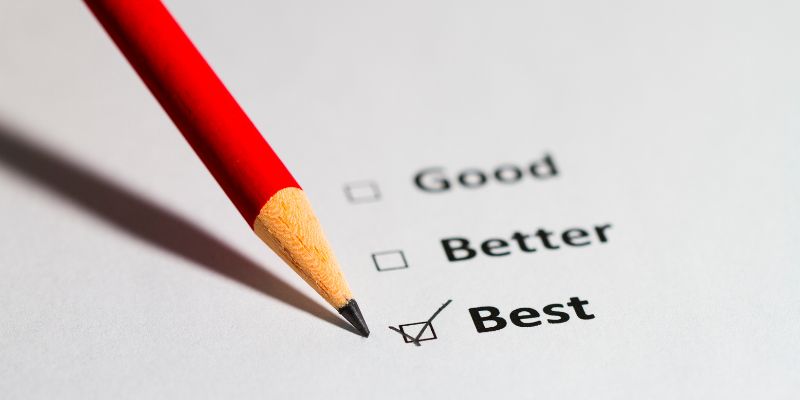 Here are some things to consider before making your final decision.
 Choose Ecwid if:
You have an existing website and wish to add ecommerce features rather than building a new online store from scratch.
You're on a limited budget.
You have a small product catalog.
You need basic ecommerce features.
Choose Shopify if:
You want to build a scalable ecommerce business.
You can invest time and money into building a new online store.
You have an extensive product catalog or are expanding your catalog soon.
You need advanced ecommerce features.
Ecwid Vs Shopify Final Thoughts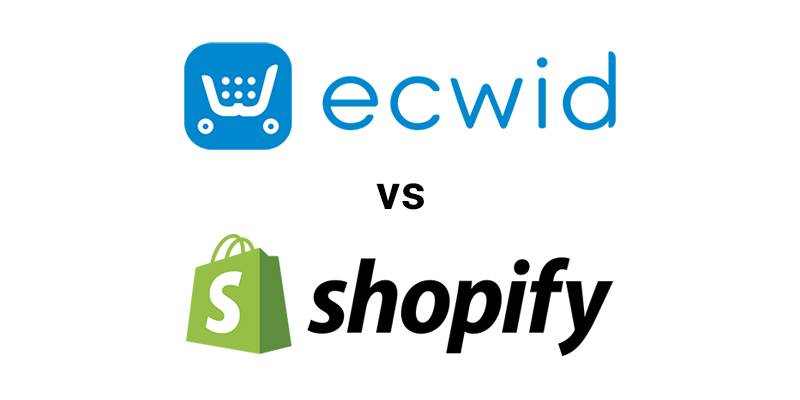 There are many ecommerce platforms available and Ecwid and Shopify are not your only options.
For example, here's a list of Shopify alternatives, or if affordability is your top priority, check out these free e-commerce platforms.
If you're starting an online store, it's worth your time to test drive every option.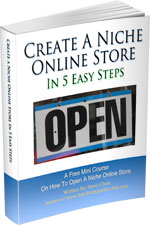 Ready To Get Serious About Starting An Online Business?
If you are really considering starting your own online business, then you have to check out my free mini course on How To Create A Niche Online Store In 5 Easy Steps.
In this 6 day mini course, I reveal the steps that my wife and I took to earn 100 thousand dollars in the span of just a year. Best of all, it's free and you'll receive weekly ecommerce tips and strategies!
Note: This post above may contain affiliate links, which means that I may receive a commission if you make a purchase when clicking a link. Please consult our privacy policy for more information.
Related Posts In Ecommerce Platforms
About Steve Chou

Steve Chou is a highly recognized influencer in the ecommerce space and has taught thousands of students how to effectively sell physical products online over at ProfitableOnlineStore.com. 

His blog, MyWifeQuitHerJob.com, has been featured in Forbes, Inc, The New York Times,  Entrepreneur and MSNBC.  

He's also a contributing author for BigCommerce, Klaviyo, ManyChat, Printful, Privy, CXL, Ecommerce Fuel, GlockApps, Privy, Social Media Examiner, Web Designer Depot, Sumo and other leading business publications.

In addition, he runs a popular ecommerce podcast, My Wife Quit Her Job, which is a top 25 marketing show on all of Apple Podcasts. 

To stay up to date with all of the latest ecommerce trends, Steve runs a 7 figure ecommerce store, BumblebeeLinens.com, with his wife and puts on an annual ecommerce conference called The Sellers Summit.  

Steve carries both a bachelors and a masters degree in electrical engineering from Stanford University. Despite majoring in electrical engineering, he spent a good portion of his graduate education studying entrepreneurship and the mechanics of running small businesses.