Trying to decide between Shopify vs Shopify Plus for your ecommerce business? This detailed comparison will help you choose.
Shopify Plus is Shopify's enterprise offering that is specifically tailored towards merchants making at least 7 figures in annual revenue.
If your Shopify store is already making over $680k per month in revenue, it makes sense to upgrade to Shopify Plus just for the credit card processing savings alone.
However, if you are making between $110k-680k per month, your decision to use Shopify vs Shopify Plus will depend on the features you require because Shopify Plus is expensive starting at $2000 per month.
Below is a table that outlines the key differences between Shopify vs Shopify Plus.
SHOPIFY
SHOPIFY PLUS
Cost
$29-$299 per month
$2000+ per month
Features
– Abandoned cart recovery
– Point of sale tools
– Credit card processing (As low as 2.4% + $.30)
– Built in shipping label support with Shopify Shipping
– Discount codes, gift cards SSL
– Up to 15 staff accounts
Everything Shopify offers plus:
– Credit card processing (As low as 2.15% + $.30)
– Multiple online stores (up to 10)
– Shopify Launchpad automation tool
– Wholesale pricing tiers
– Shopify Flow for custom workflows
– Unlimited staff accounts
– Checkout customization
– Multi-currency support
– Unlimited bandwidth
Customer Support
– Email, phone and chat support
– Dedicated 24/7 support manager
– Dedicated Shopify Plus trained specialists
– Online training videos
– Early access to platform updates
Best For Merchants Who Are…
– Making less than $1M in revenue
– Selling in a single country
– Running a single store
– Generating over $2M in revenue
– Requiring API access
– Needing enterprise level sales automation tools
– Selling wholesale
– Requiring over 15 staff accounts
– Needing multi-currency support
– Requiring multi-language support
Try Shopify For Free
Try Shopify Plus For Free
Get My Free Mini Course On How To Start A Successful Ecommerce Store
If you are interested in starting an ecommerce business, I put together a comprehensive package of resources that will help you launch your own online store from complete scratch. Be sure to grab it before you leave!
What Is Shopify Plus?

Shopify Plus is Shopify's enterprise version of their popular ecommerce platform.
While the base Shopify plan features are good enough to satisfy most users, Shopify Plus is designed for enterprise level businesses that generate significant revenue.
Both Shopify and Shopify Plus share the exact same user interface with the same dashboard, theme editor and help center.
However, Shopify Plus adds additional functionality that allows store owners to fully customize their website and shopping experience.
If you are wondering whether to upgrade from Shopify to Shopify Plus, the rest of this article will answer this exact question.
Shopify Vs Shopify Plus – Costs And Pricing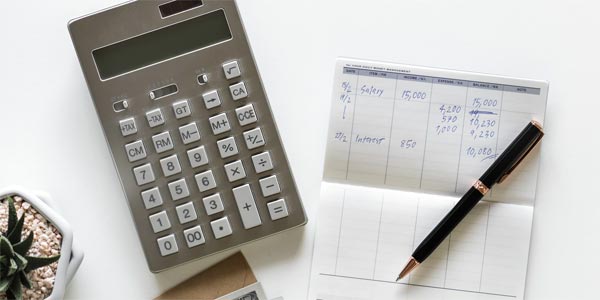 Shopify Plus typically prices its plans based on a percentage of sales and most merchants pay .25% of their revenue in Shopify fees.
For example, if you make 1 million per month, you would pay Shopify $2500/month. However, the minimum fee for Shopify Plus is $2000/month.
However, the actual rate you pay is somewhat negotiable and for this reason, Shopify Plus pricing is not openly published online. You must request a custom quote.
Shopify Plus also forces you to sign a 1 year contract and you can not cancel at anytime unlike regular Shopify pricing plans
One of the main benefits of signing up for Shopify Plus from a cost perspective is significantly lower credit card processing rates.
For regular Shopify merchants, the Shopify Payments rate bottoms out at 2.4% + $.30 per transaction.
For Shopify Plus merchants, the Shopify Payments rate can be as low as 2.15% + $.30 per transaction.
As a result, if your store generates more than $680K per month, it makes sense financially to switch to Shopify Plus regardless of features.
Shopify Vs Shopify Plus – Features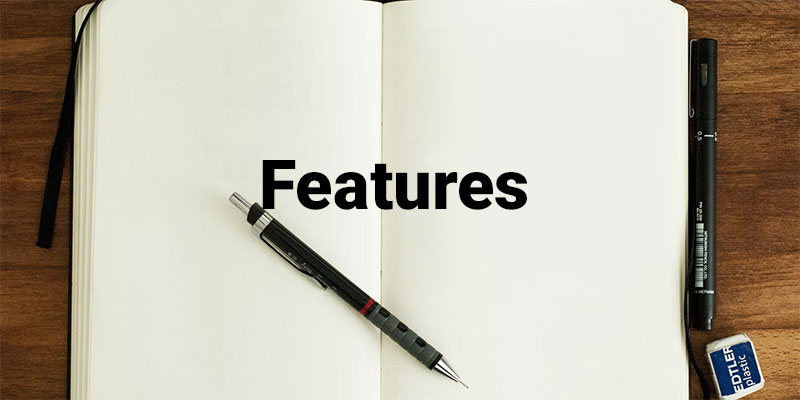 Even if your store does not generate $680K/month, it may make sense to upgrade to Shopify Plus based on the features alone.
In general, Shopify recommends that merchants generate around $2M in revenue per year before considering Shopify Plus.
Below are the distinguishing features of Shopify vs Shopify Plus.
Checkout Customization
Regular Shopify plan users are not permitted to alter the checkout process, but Shopify Plus merchants can customize their checkout pages however they want.
For example, here's what the plain Shopify checkout looks like.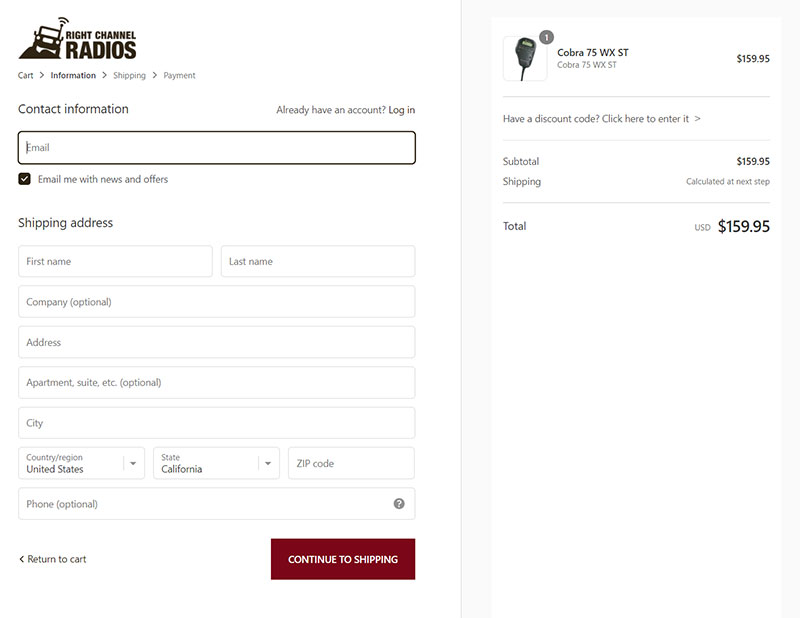 Meanwhile, here's an example where Perfect Looks has integrated a loyalty program into the checkout process along with many different 1 click payment options.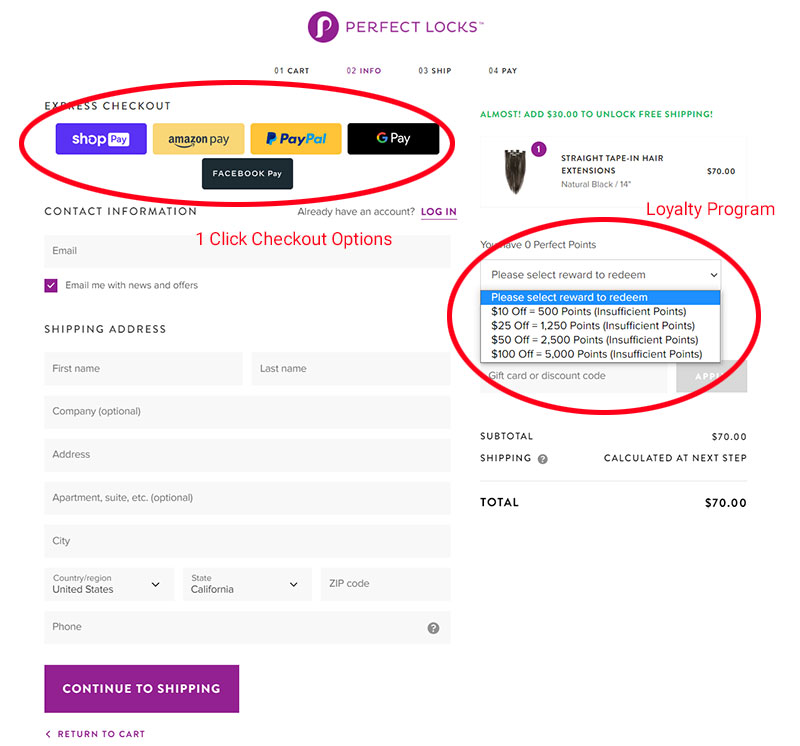 With the Shopify Plus custom checkout feature, you can…
Offer 1 click checkout options
Incorporate upsells into the checkout process
Cross sell other related products
Add trust seals to increase your conversion rate
Shopify Launchpad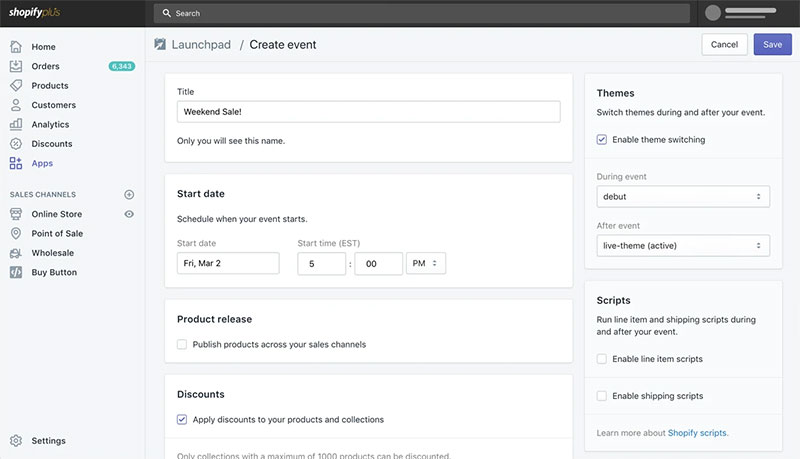 Shopify Launchpad is a scheduling tool that allows you to schedule product visibility, Shopify Scripts, themes and discounts that are useful for product launches and flash sales.
For example, you can automatically set up complex rules for discounts based on the type, frequency and mix of products ordered.
You can set up flash sales that completely change your theme with special images and colors that are automatically reverted once a campaign has expired.
Overall, Shopify Launchpad allows Shopify Plus merchants to automate many common ecommerce tasks related to promotions and sales.
Shopify Flow
Shopify Flow allows merchants to create workflows to automate backend processes. In fact, Shopify Flow is often the primary reason most Shopify users upgrade to Plus.
You can think of Shopify Flow like a Zapier or an Integromat for Shopify users.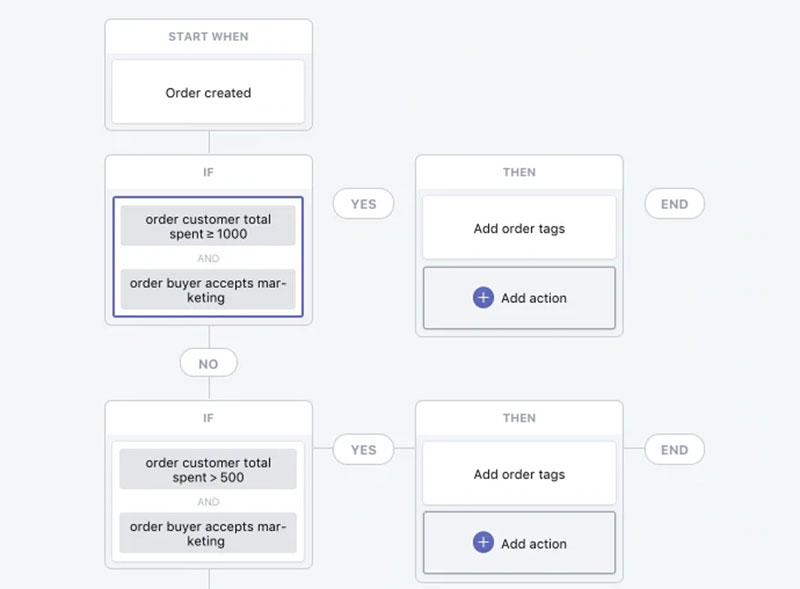 For example, here's a short list of automated flows you can set up in Shopify Plus.
You can send emails to customers when an item comes back in stock
You can offer special discounts based on email address (.edu for student discounts)
You can set up automated alerts for low stock products
You can set up rules to implement a loyalty program
You can set up automated alerts for your warehouse when an order needs special handling
You can set up notifications about irregular coupon use
The possibilities are endless. Shopify Flow is like a mini programming language for your Shopify store.
Shopify Scripts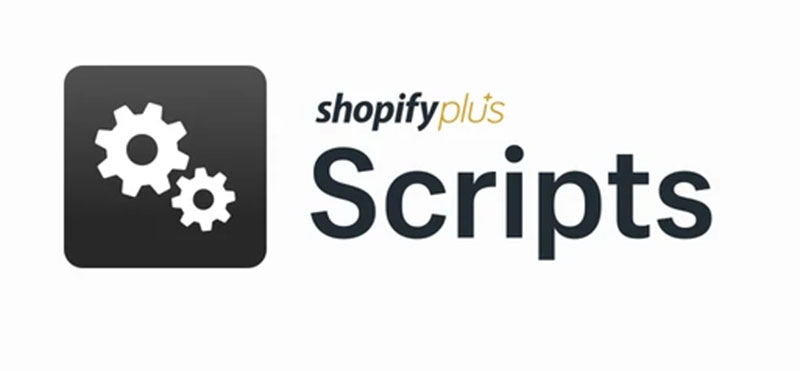 Shopify scripts are small snippets of code that allow you to create a personalized checkout experience for your customers.
For example, you can use Shopify Scripts to…
Implement discounts for product bundles
Give away a free gift or discount based on spend
Provide discounts for first time customers only
Offer tiered pricing for bulk purchases
Implement rules for stacked coupon code usage
Reorder the checkout options based on mobile
Give special promotions for VIP shoppers
Shopify scripts is essentially a mini programming language that allows you use complex logic to customize your checkout promotions.
Multi-Currency And Multi Website Support
Shopify Plus users can sell in multiple currencies with Shopify Payments and have up to 10 cloned stores associated with their account.
Shopify Payments' multi-currency feature allows your store to show prices based on current foreign exchange rates.
The prices displayed on your store are automatically converted which ensures that you are paid the same for your multi-currency and local currency orders.
In addition, Shopify Plus users can now create up to 10 "cloned" stores to be translated into different languages.
Tiered Pricing For Wholesale Customers
Shopify Plus users can offer special pricing to different tiers of customers which is useful for merchants selling wholesale to retail stores.
The Shopify Plus Wholesale Channel also allows you to create a completely separate Shopify store tailored to your wholesale customers that is linked to your main shop.
As a result, you can manage your inventory for both the retail and wholesale side of your ecommerce business from the same backend interface.
Unlimited Staff Accounts
While regular Shopify plans top out at 15 staff accounts, Shopify Plus users can have unlimited staff accounts to manage their business.
If you have warehouse, marketing, customer service and engineering staff all accessing the account at the same time, you can quickly exceed the number of allowed accounts on regular Shopify plans.
Here's how many staff accounts you can have based on your plan.
Shopify Basic – 2 staff accounts
Shopify Main – 5 staff accounts
Shopify Advanced – 15 staff accounts
Shopify Plus – Unlimited
Unlimited Bandwidth And API Access
All Shopify Plus users receive unlimited bandwidth and up to 200TB of storage for photos, videos and other media.
While most users won't come close to exceeding Shopify's regular plan bandwidth limits, Shopify boasts the ability to process over 10,000 transactions per minute.
Shopify Plus users can also access the Shopify REST API which is useful for developing your own custom apps that require external access to your Shopify database.
Shopify Vs Shopify Plus – Support
Shopify Plus merchants have access to a dedicated 24/7 line with top tier Shopify experts.
With regular Shopify plans, you are typically greeted with lower tier customer support agents who need to escalate your support tickets if they can't answer your question right away.
More often than not, this leads to delayed responses of up to 48 hours even for simple questions.
However, Shopify Plus merchants have access to the "bat phone" where you can reach a competent support agent immediately.
Shopify Plus merchants also receive access to the Shopify Plus Academy where you can attend live workshops and watch training videos to help you grow your shop.
As a Shopify Plus merchant, you are always in the know about the latest Shopify updates and receive priority access to new features.
Furthermore, if you are migrating from a different shopping cart, a Shopify Launch Engineer will help you with the migration process.
Should You Upgrade To Shopify Plus?
Upgrading to Shopify Plus starts to make sense when you have reached $1-2M in gross annual revenue. However, these guidelines do not always apply.
In reality, the need for Shopify Plus has nothing to do with revenue but more with process.
Many of the Shopify Plus automation features allow you to run an equivalent sized ecommerce business with less staff which can save you time and money.
Here are the rules to follow when deciding whether to switch.
You make over $680K/month – It's a no brainer to switch at this revenue level for the credit card cost savings alone.
You sell wholesale – If you generate over $1M/year, switching to Plus makes sense for a wholesale business.
You want more customization – Customizing Shopify's vanilla checkout process can often lead to significant gains in conversion rate.
You need more automation – The automated rules and workflows you can set up with Shopify Plus can often reduce your staff requirements.
You need multi-currency support – The default Shopify plans are ill equipped for broad based international sales. Multi-currency support and the ability to have up to 10 stores can help you expand globally.
You want your own app – In order to create your smartphone app, you need access to the Shopify API.
If you don't fall into any of the above categories, stick with your regular Shopify plan. I have colleagues who make well over 2M per year and are still happy with the Shopify Advanced plan.
Review the functionality above and try to quantify whether the cost savings make sense based on the time it will save you along with staffing costs.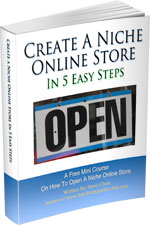 Ready To Get Serious About Starting An Online Business?
If you are really considering starting your own online business, then you have to check out my free mini course on How To Create A Niche Online Store In 5 Easy Steps.
In this 6 day mini course, I reveal the steps that my wife and I took to earn 100 thousand dollars in the span of just a year. Best of all, it's free and you'll receive weekly ecommerce tips and strategies!
Note: This post above may contain affiliate links, which means that I may receive a commission if you make a purchase when clicking a link. Please consult our privacy policy for more information.
Related Posts In Ecommerce Platforms
About Steve Chou

Steve Chou is a highly recognized influencer in the ecommerce space and has taught thousands of students how to effectively sell physical products online over at ProfitableOnlineStore.com. 

His blog, MyWifeQuitHerJob.com, has been featured in Forbes, Inc, The New York Times,  Entrepreneur and MSNBC.  

He's also a contributing author for BigCommerce, Klaviyo, ManyChat, Printful, Privy, CXL, Ecommerce Fuel, GlockApps, Privy, Social Media Examiner, Web Designer Depot, Sumo and other leading business publications.

In addition, he runs a popular ecommerce podcast, My Wife Quit Her Job, which is a top 25 marketing show on all of Apple Podcasts. 

To stay up to date with all of the latest ecommerce trends, Steve runs a 7 figure ecommerce store, BumblebeeLinens.com, with his wife and puts on an annual ecommerce conference called The Sellers Summit.  

Steve carries both a bachelors and a masters degree in electrical engineering from Stanford University. Despite majoring in electrical engineering, he spent a good portion of his graduate education studying entrepreneurship and the mechanics of running small businesses.