If you want to start a successful ecommerce business, you need the ability to process transactions on your own website. And choosing the right ecommerce platform is one of the biggest decisions you'll have to make.
Right now, Shopify and BigCommerce are the two main shopping carts that most people recommend and they are both fantastic platforms to base your business on.
But did you know that there are free ecommerce platforms out there that are as powerful as Shopify or BigCommerce?
And did you know that these open source platforms are 100% free to use and well supported by the community?
In this post, I discuss my own experiences with free ecommerce software solutions and how they compare to the most popular fully hosted platforms like Shopify and BigCommerce .
Note: I've been running my 7 figure ecommerce store on a free open source platform for over 10 years now. Click here to check out my shop which is built on free software
First off, when it comes to selecting the right shopping cart, your main criteria should be…
Low Monthly Costs – How much does the shopping cart cost to run on a monthly basis including all plugins etc…
High Level Of Extensibility – If there's a feature that you need, can you easily add functionality to your site?
3rd Party Support – Are there companies actively developing plugins for the shopping cart?
High Level Of Control – Do you have the freedom to change the shopping cart and tailor it to your own needs?
Ease Of Use – Is the shopping cart easy to use and maintain?
Unfortunately, there is no single shopping cart that meets all of the requirements above. As a result, I'm going to break down the tradeoffs of going with free open source ecommerce platforms vs paid solutions like Shopify and BigCommerce
Let's start with the free options first!
Get My Free Mini Course On How To Start A Successful Ecommerce Store
If you are interested in starting an ecommerce business, I put together a comprehensive package of resources that will help you launch your own online store from complete scratch. Be sure to grab it before you leave!
Free Ecommerce Platform #1: Shift4Shop

Shift4Shop is a fully hosted ecommerce platform that is as powerful as Shopify and BigCommerce and it's 100% free to use for store owners in the United States.
Similar to Shopify, Shift4Shop handles all of the technical aspects of selling online and you can get up and running right away. They also provide free technical support for all subscribers.
Editor's Note: You can read my full review of Shift4Shop vs Shopify here.
So what's the catch?
While Shift4Shop is 100% free, you must use their payment processing solution which costs 2.9% + $.30 per transaction. Credit card processing is how Shift4Shop makes money but they do not charge any monthly fees to use their ecommerce platform.
Overall, Shift4Shop is just as powerful as Shopify or BigCommerce, but it's not as easy to use. In addition, Shift4Shop does not have as strong of a developer community as Shopify so there are far less apps on the platform.
But you can't beat free!
Here's how I rate Shift4Shop on a scale of 1-10 (Best).
Startup Costs – 9
Out Of The Box Features – 8
3rd Party Support – 5
Platform Control And Extensibility – 5
Ease Of Use – 7
If you live in the United States, it's pretty much a no brainer to sign up for Shift4Shop.
Free Ecommerce Platform #2: WooCommerce

WooCommerce is one of the most widely used ecommerce platforms in the world because it's based on the popular open source platform WordPress. And, it's 100% free to use.
Similar to Shift4Shop, you can build a fully featured shopping cart on WooCommerce that rivals Shopify or BigCommerce.
Editor's Note: You can read my full review of WooCommerce vs Shopify here.
But the main disadvantage is that WooCommerce is an open source ecommerce platform that requires you to be a little tech savvy.
What is an open source platform?
An open source ecommerce platform is software that allows you to create your own ecommerce store website for free. The software is often maintained by an active community of developers who volunteer their time because they are passionate about the project.
The most famous example of open source software is Linux. Today, Linux is maintained by tens of thousands of developers and is one of the most widely used server operating systems in the world.
When it comes to websites, the most well known open source platform is called WordPress which is a content management system that powers over 30% of the web.
Open source software is free to use and you can modify it as you see fit. Not only that but it's extremely powerful and can often perform better than paid solutions if you know what you are doing.
So if the software is free, then what's the catch?
The caveat is that you have to host the software on your own server and maintain it yourself. For example, my ecommerce store, Bumblebee Linens, uses the open source shopping cart OSCommerce.
I host my store on a server run by Liquid Web and I'm in charge of maintaining the machine, applying patches and keeping the software up to date.
My only costs are renting the server which is very inexpensive compared to paying for a fully hosted platform like Shopify or BigCommerce.
If you don't mind maintaining your own website, then WooCommerce is easily the most popular open source ecommerce solution on the market with a plethora of 3rd party developer support.
While the base shopping cart is free, WooCommerce makes money by charging for extra functionality in the form of WordPress plugins. Some plugins carry a one time fee whereas others incur a recurring charge.
When deciding between WooCommerce and paid solutions like Shopify or BigCommerce, you must also factor in server maintenance costs into the equation.
The number one reason to go with WooCommerce is if…
You want full control over your website and source code.
You already have a WordPress blog and would like to sell products directly from your site.
You want access to a large 3rd party developer community.
Here's a video that walks you through how to install WooCommerce for less then $3/month using Bluehost as your webhost.
Click Here To Sign Up For Bluehost At 62% Off
Here's how I rate WooCommerce on a scale of 1-10 (Best)
Startup Costs – 8
Out Of The Box Features – 6
3rd Party Support – 9
Platform Control And Extensibility – 9
Ease Of Use – 6
Free Ecommerce Platform #3: OpenCart

OpenCart is an open source ecommerce platform that is extremely fast, well supported and 100% free.
The platform is well coded, easy to understand and plugins can be purchased very cheaply for a one time fee unlike plugins on Shopify or BigCommerce which require a monthly recurring fee.
Open Cart's plugin library is also quite large and you can find add-ons that do practically anything you need. Many 3rd party ecommerce service companies also offer out of the box support for OpenCart.
However, OpenCart is much less popular than WooCommerce and carries a greater risk of obsolescence. If Open Cart's small team of developers were ever to lose interest, then you could be stuck with a dead end platform.
But so far, Open Cart has had a pretty good track record of community support.
Overall, OpenCart is a much faster ecommerce platform than WooCommerce because it was developed from the ground up for ecommerce and doesn't carry the extra baggage of WordPress.
Here's a quick video that will show you how to install Open Cart on Siteground Hosting which is my recommended shared webhost for OpenCart.
It's also important to note that fully hosted platforms like Shopify or BigCommerce are not immune to platform risk either. For example, if Shopify were to lose its popularity or go bankrupt, then your ecommerce store would still be in jeopardy.
In the best case scenario, you would be forced to perform a very painful migration and at worst, you could lose everything.
In other words, paid ecommerce platforms do not make your website necessarily future proof.
In fact, I've seen a bunch of fully hosted shopping carts languish over the years with very little developer support.
For example back in the day, Yahoo Merchant Solutions was the best platform out there. But today, it's a platform on life support and there haven't been any new features for a long time.
Here's how I rate OpenCart on a scale of 1-10 (Best)
Startup Costs – 8
Out Of The Box Features – 7
3rd Party Support – 5
Platform Control And Extensibility – 7.5
Ease Of Use – 7.5
Free Ecommerce Platform #4: Ecwid

Ecwid is an ecommerce platform that allows you to embed your online store on any website or social media platform to start selling online.
Ecwid is fully hosted which means that you don't have to worry about managing a server or touching a line of code. They handle all of the tech.
Ecwid is also 100% free if you sell less than 10 products online. Their free plan is literally free forever and there are no limitations on features or support.
The primary advantage that Ecwid has over all of the other free ecommerce platforms mentioned in this post is that Ecwid is headless.
You set up your online store once and then you can easily sync and sell across any website, TikTok, Instagram, Facebook and marketplaces like Amazon at the same time.
Your inventory levels are automatically updated across every platform when a sale is made so all of your stores stay in sync.
The only downside is that Ecwid does not have great 3rd party developer support and their feature set is limited compared to alternatives like Shift4Shop.
However, Ecwid offers most of the features you need to start selling online and the platform is extremely easy to use. Plus, it's 100% free.
Here's how I rate Ecwid on a scale of 1-10 (Best)
Startup Costs – 10
Out Of The Box Features – 6
3rd Party Support – 5
Platform Control And Extensibility – 6
Ease Of Use – 8
Free Ecommerce Platform #5: Wix

Wix is a drag and drop website builder that allows you to easily create a great looking online store.
Wix's main strength is simplicity. Their user interface is intuitive, easy to use and you can quickly put up a beautiful online store for free using their platform.
However, their ecommerce feature set is limited and as a result, Wix is only recommended for small hobbyist sellers who want to casually sell online.
Even though Wix is 100% free, their free plan is quite limited and you have to pay money to get access to the majority of their ecommerce features.
For example, free plans have…
No Domain – Free Wix sites get an assigned URL of accountname.wixsite.com/yoursitename.
Unwanted Ads – Wix displays ads on every page for free accounts.
Limited Storage – Free Wix accounts get up to 500MB.
Limited Bandwidth – Free Wix accounts get up to 500MB in monthly bandwidth.
Overall, Wix is ideal for people who are tech challenged and want a great looking website.
Here's how I rate Wix on a scale of 1-10 (Best)
Startup Costs – 7
Out Of The Box Features – 6
3rd Party Support – 5
Platform Control And Extensibility – 6
Ease Of Use – 10
For more information, read my comparison of Shopify vs Wix.
Squarespace

Squarespace is an inexpensive platform for building beautiful content based websites without knowing any tech. They also offer a suite of ecommerce features so you can sell products online.
Squarespace offers a free trial and they are great for creating very simple ecommerce sites. However they are sorely lacking in important features that you will need once your ecommerce business grows.
For example, my email marketing provider of choice, Klaviyo is not supported. Not only that but there are very few if any ecommerce developers creating plugins for Squarespace.
Besides email marketing, there are also a number of functions that you will need to add from the following categories that Squarespace simply doesn't support.
Sales & Marketing – As you grow, you will have to interface with many 3rd party marketing services to grow your business
Shipping & Fulfillment – As your shipping volume grows, you will need to interface with 3rd party shipping platforms.
Inventory & Order Management – As you start selling on multiple platforms, you will need 3rd party integrations to keep your inventory in sync
Customer Service – As your customer base grows, so will your support needs
Accounting & Analytics – Your accounting needs will be become more complicated as you grow and you'll want push button support for 3rd party accounting software
With very little or no 3rd party support, Squarespace is destined to remain behind when it comes to running a cutting edge ecommerce platform.
Bottom line, if you want to run a very simple, no frills shop, then Squarespace will get the job done at a very reasonable price. But serious ecommerce players should avoid.
Shopify And BigCommerce

Shopify
Larger design template selection
More 3rd party developer support
Larger 3rd party app ecosystem
Larger installed base
Better for dropshipping
More flexible product organization scheme

Try It For Free And Receive 10% Off Your First Year


Big Commerce
Superior feature set out of the box
Less expensive
Better product options support
Better discounting features
Better international support
Better analytics

Receive 1 Month Free and 10% off Your First Year
Shopify and BigCommerce are the 2 most popular fully hosted ecommerce platforms in the world that offer free trials.
Both companies, especially Shopify, have large war chests of cash and they are highly unlikely to go out of business. In addition, both carts are well supported, are constantly adding new functionality and are considered cutting edge ecommerce platforms.
When it comes to new ecommerce features, developers are first to create plugins for Shopify and BigCommerce because they have the largest installed customer base.
In fact, if you look at the app store for both platforms, you'll find plugins that will do practically anything you need. The only downside is that these plugins usually carry a recurring monthly fee which can quickly add up.
If you don't want to deal with maintaining your own server and your own ecommerce platform software, then you can't go wrong with either Shopify or BigCommerce.
The main downside is that it will cost you more money but you'll avoid all of the headaches of managing the technical aspects of your site!
Note: If you are trying to choose between Shopify and BigCommerce, then check on my post on Shopify Vs BigCommerce Review – An Honest Comparison Of Two Great Shopping Carts
How Much Can You Save With A Free Ecommerce Platform
By using a free ecommerce platform, you can save anywhere from $300 – $5000 per year on costs. Here's a real example.
I started my online store in 2007 using an open source platform called OSCommerce and I've been on this platform for over a decade now. (Note: I don't recommend OSCommerce today and I'll explain why in a bit)
When I first launched my website, I hosted my store on an inexpensive webhost called Bluehost. Back then, I paid $6.95/month to rent a shared server but today, you can sign up for as little as $2.95/month.
Anyway when I first started out, my site had very little traffic. And at the time, it would have cost me $29/month to host my store on Shopify or BigCommerce. All told, I saved roughly $26/month by going with an open source platform.
Now $26/month may not seem like much but paying $3/month vs $29/month gave me peace of mind when I was a total noob because I wasn't sure if my store was going to succeed.
But sales ended up growing exponentially.
Over the next 2 years, I quickly outgrew my server on Bluehost and moved all of my operations to a virtual private server on Liquid Web. And today, I pay about $100 per month to host my store on Liquid Web along with 5 other sites on the same box.
Now what if my online store was on a fully hosted shopping cart platform like Shopify or BigCommerce today?
How much more money would I be paying?
First off, calculating the true cost of running an ecommerce store on Shopify or BigCommerce is highly dependent on the number of plugins that you need. In other words, the base price of a fully hosted cart can be misleading.
Editor's Note: Here are detailed posts on BigCommerce pricing and Shopify pricing respectively.
For example if I were on Shopify, I'd probably be paying about $400/month to run Bumblebee Linens if you take into account all of the plugins that I would have to pay for.
That's a savings of $300/month!
If you also factor in the fact that I have 6 websites on the same server, I could theoretically just pay $50/month to run my online store alone which would save me over $350/month!
Over the course of a year, that's $4200. And if you multiply that by 10 years, that's $42,000!
Note: This does not even take into account 3rd party services which I have replaced with free open source plugins to save hundreds more per month. In addition, some carts charge transaction fees which you avoid paying when you own your own platform.
As you can see, the savings can quickly add up over time. Not only that, but I have full control over the source code and I can make any modifications that I want. If there's a feature that I don't have, I can simply implement it myself.
In addition, I can easily move my website to any arbitrary host as I demonstrated when I migrated my store from Bluehost to Liquid Web back in 2009. As a result, I have full autonomy and no one can ever shut me down.
Meanwhile with Shopify and BigCommerce, you are beholden to their platform. They can raise prices at any time or change their policies and it's a pain to switch shopping carts.
The True Cost Of Using A Free Ecommerce Platform?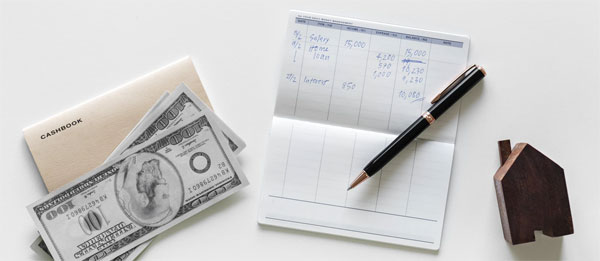 If you are considering an open source ecommerce platform like WooCommerce or OpenCart, here are the disadvantages.
The main downside of running on an open source ecommerce platform is that you are responsible for maintaining your server and applying the appropriate patches to keep your software up to date.
One of the reasons that I'm writing this post today is because I just went through a MAJOR update of my website which took me 4 full days to perform. And I had to stumble through the entire upgrade by reading online tutorials and browsing the forums.
Here's the thing when it comes to running an open source shopping cart.
If the open source platform that you are using is popular and well maintained, then keeping your software up to date is pretty straightforward.
For example, WordPress (which is what this blog runs on) is extremely well supported. As a result, upgrading from version to version is push button and seamless.
Occasionally, there are some hiccups but there are so many helpful users out there that you can usually figure out the problem fairly quickly.
However if your open source software platform falls out of the favor of developers and they decide to stop maintaining the code, then you are on your own.
This is exactly what happened with my store and OSCommerce.
Once upon a time, OSCommerce was one of the BEST open source shopping carts around. But many years ago, the developers started dragging their feet when it came to upgrading the software.
New versions were slow to be released and the developers failed to keep up with the cutting edge features of paid platforms like Shopify or BigCommerce.
As a result for the past 5 years or so, I've been coding up my own plugins and maintaining my shopping cart all by myself.
Needless to say, this has been a pain (but fun for me in a sadistic sort of way:)).
The only reason Bumblebee Linens is still a viable online store after all of these years is because I'm a technical person and I learned how to code. Otherwise, I probably would have switched to a Shopify or a BigCommerce long ago.
The good news is that I only have to perform a major upgrade once every 5 years or so which isn't that big of a deal. However, this is the one big downside of going with an open source ecommerce platform that is not well supported.
If you are not technically inclined or if you're not the type to get your hands dirty, then I would recommend staying away from free open source ecommerce platforms.
Which Ecommerce Platform Should You Use?
Before you jump on board with a free or fully hosted ecommerce platform, you have to ask yourself what you need.
If you reside in the United States and you don't mind using a free fully hosted ecommerce platform with a steeper learning curve than Shopify or BigCommerce, go with Shift4Shop.
If you want maximum control, flexbility and lower costs at the expense of having to manage a server and your software, then go with an open source platform like WooCommerce or OpenCart.
If you already own a website and want to add ecommerce functionality for free, then go with Ecwid.
If you'd rather focus on selling and nothing else, then outsource all of the tech issues away with a fully hosted platform like Shopify or BigCommerce.
In general, free open source ecommerce platforms are for those who are more technically inclined and demand the maximum level of control.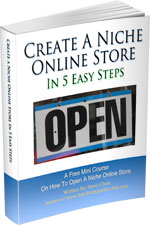 Ready To Get Serious About Starting An Online Business?
If you are really considering starting your own online business, then you have to check out my free mini course on How To Create A Niche Online Store In 5 Easy Steps.
In this 6 day mini course, I reveal the steps that my wife and I took to earn 100 thousand dollars in the span of just a year. Best of all, it's free and you'll receive weekly ecommerce tips and strategies!
Note: This post above may contain affiliate links, which means that I may receive a commission if you make a purchase when clicking a link. Please consult our privacy policy for more information.
Related Posts In Ecommerce Platforms
About Steve Chou

Steve Chou is a highly recognized influencer in the ecommerce space and has taught thousands of students how to effectively sell physical products online over at ProfitableOnlineStore.com. 

His blog, MyWifeQuitHerJob.com, has been featured in Forbes, Inc, The New York Times,  Entrepreneur and MSNBC.  

He's also a contributing author for BigCommerce, Klaviyo, ManyChat, Printful, Privy, CXL, Ecommerce Fuel, GlockApps, Privy, Social Media Examiner, Web Designer Depot, Sumo and other leading business publications.

In addition, he runs a popular ecommerce podcast, My Wife Quit Her Job, which is a top 25 marketing show on all of Apple Podcasts. 

To stay up to date with all of the latest ecommerce trends, Steve runs a 7 figure ecommerce store, BumblebeeLinens.com, with his wife and puts on an annual ecommerce conference called The Sellers Summit.  

Steve carries both a bachelors and a masters degree in electrical engineering from Stanford University. Despite majoring in electrical engineering, he spent a good portion of his graduate education studying entrepreneurship and the mechanics of running small businesses.