If you want to start an online store, you'll need to choose an ecommerce platform.
There are many easy-to-use, secure ecommerce platforms on the market. One of them, Ecwid, has become very popular among small business owners.
Ecwid was founded in 2009 to help small businesses add online stores to their existing platforms. In 2021, Ecwid was acquired by Lightspeed, a Canadian point-of-sale provider.
Unlike most ecommerce platforms I've reviewed, Ecwid allows you to build a dedicated online store or add ecommerce features to your existing website.
In this Ecwid review, I'll cover the pros and cons of using Ecwid and let you know how it compares to other top ecommerce solutions.
I'll also walk you through the features of each Ecwid plan to help you decide if Ecwid is right for your business.
Get My Free Mini Course On How To Start A Successful Ecommerce Store
If you are interested in starting an ecommerce business, I put together a comprehensive package of resources that will help you launch your own online store from complete scratch. Be sure to grab it before you leave!
What Is Ecwid?
Ecwid, short for Ecommerce Widget, is an ecommerce plug-in that allows you to create an online storefront for your website or blog, social media accounts, and other marketplaces.
As a small business owner, you don't need technical or design skills to use Ecwid, as they offer a wide variety of free templates to handle that for you.
How Does Ecwid Work?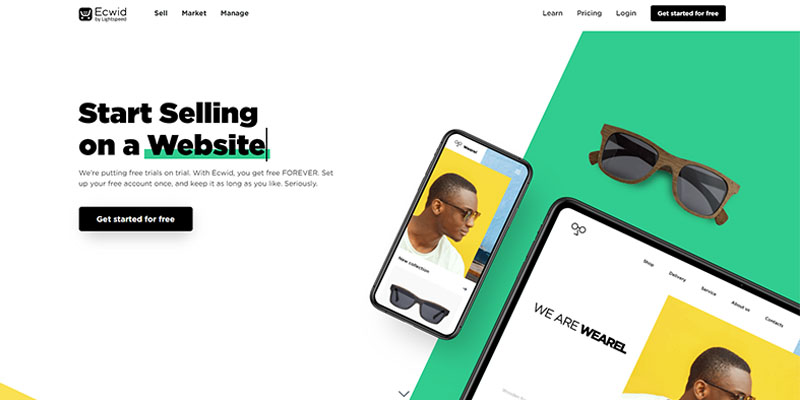 Ecwid uses a software plug-in that adds a shopping cart and online payment functionality to an existing website or social media account.
In addition, Ecwid recently introduced a free online store builder called "Instant Site" for Ecwid accountholders who don't have an existing website. Instant Site provides you with a free website that is mobile responsive and fully maintained by Ecwid.
Getting started with Ecwid is easy. You simply add the Ecwid plug-in to an existing website to accept transactions online. Ecwid offers seamless compatibility for popular website builders like WordPress, Wix, and Drupal.
If your website doesn't accept the Ecwid plug-in, Ecwid will provide you with code that you can copy and paste into the backend of your website.
Here are step-by-step instructions for each option, including how to set up an Ecwid Instant Site:
Install The Ecwid Plug-In To Your Website

Log in to your existing site and go to its app or plugin store. For example, if you're using WordPress.org, visit "Plugins" > "Add New" through the admin panel.
Install the Ecwid Ecommerce Shopping Cart app and click "Activate."
Embed Ecwid Code Into Your Website

Sign up for a free Ecwid account.
From the admin panel, go to "Sales Channels" > "Website."
Find the "Add your store to one more website" section at the bottom of the page and click "Pick Platform" > "Other platforms and site builders."
Click "Copy code to Clipboard."
Log in to your store's backend and go to the editor of your site.
Paste the copied code snippet.
Save and publish the changes.
Setup An Ecwid Instant Site

Sign up for a free Ecwid account. All accounts get immediate access to Instant Site.
Use the Instant Site website builder to change the template, layout, colors, typography, and images to reflect your brand.
Add optional blocks such as Cover, About, Testimonial, and Contact Information.
Add the "Store" block and set up products, payment, shipping methods, and taxes.
Connect your domain to the store.
Ecwid Pricing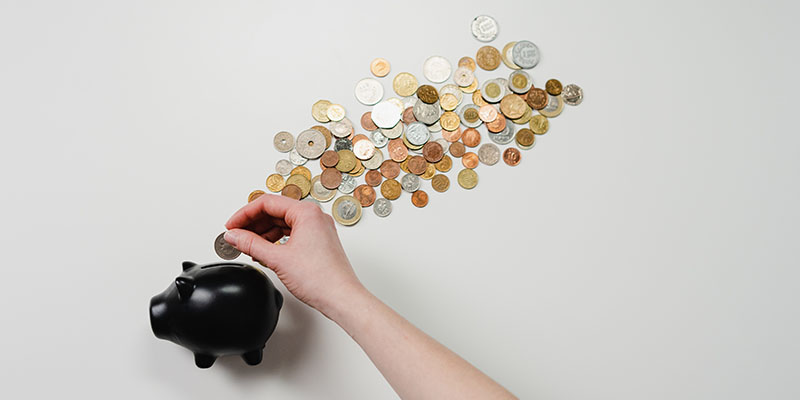 Ecwid pricing ranges from $0 to $99 per month, with discounts of up to $16.50 per month if you agree to pay annually.
Ecwid's free plan lets you build a one-page online store. It's suitable for beginners new to selling online but less ideal for large ecommerce stores. 
To run a fully featured ecommerce store, I recommend the "Business plan," which lets you sell up to 2500 products and provides access to the Amazon and Ebay marketplaces.
The Business plan is $39 monthly, or $29.08/month if paid annually.  I'll cover the various Ecwid plans in more detail further down.
In addition to the monthly plans, you'll need to choose a free or paid theme for your online store. Ecwid has 70+ free themes, but they are pretty basic.
Depending on your CMS, a paid Ecwid theme can cost approximately $90 a year or $250 for lifetime access.
If you have a WordPress website, you'll have access to plenty of free themes and paying for an Ecwid theme is not necessary.
For a full-fledged ecommerce store powered by Ecwid, expect to pay at least $19/month.
Is Ecwid Free?
Ecwid offers a 100% free plan that allows you to sell up to 10 products in your online store. While the plan's features are limited, you won't be charged an upfront or monthly fee.
With the free plan, you can not sell digital goods or offer discounts or gift cards on your merchandise.
Ecwid Plans And Features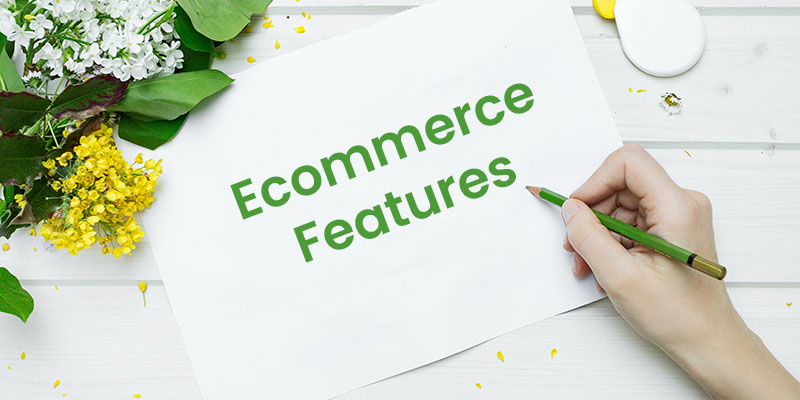 Ecwid offers four plans: Free, Venture, Business, and Unlimited, that allow you to sell anywhere from ten to an unlimited number of products. Here's a list of features offered with each plan:
| | | | | |
| --- | --- | --- | --- | --- |
| FEATURE/ PLANS | FREE | VENTURE | BUSINESS | UNLIMITED |
| Monthly Pricing | 0 | $19/month | $39/month | $99/month |
| Annual Pricing | 0 | $14.08/month | $29.08/month | $82.50/month |
| Products | 10 | 100 | 2500 | Unlimited |
| Online Store | Yes | Yes | Yes | Yes |
| Advertising on social media | Yes | Yes | Yes | Yes |
| Unlimited bandwidth | Yes | Yes | Yes | Yes |
| Add store to any website | Yes | Yes | Yes | Yes |
| Digital goods | No | Yes | Yes | Yes |
| Social media sales channels | No | Yes | Yes | Yes |
| Mobile Point of Sale | No | Yes | Yes | Yes |
| Discounts | No | Yes | Yes | Yes |
| Gift cards | No | Yes | Yes | Yes |
| Automated tax calculations | No | Yes | Yes | Yes |
| Inventory management | No | Yes | Yes | Yes |
| SEO tools | No | Yes | Yes | Yes |
| Abandoned Cart Emails | No | No | Yes | Yes |
| Wholesale pricing groups | No | No | Yes | Yes |
| Product filters | No | No | Yes | Yes |
| Product variations | No | No | Yes | Yes |
| eBay integration | No | No | Yes | Yes |
| Manually create orders | No | No | Yes | Yes |
| Staff accounts | No | No | Yes (Up to 2) | Yes (Unlimited) |
| POS | No | No | No | Yes |
| Free customization | No | No  | 2 hours | 12 hours |
As you can see, the Free plan is limited in its features. Let's take a closer look at the other Ecwid plans for a better understanding of what they offer.
Venture
The Ecwid Venture plan (and higher plans) include the following features:
Sales channels: You can set up an online store, Facebook Shop, and Instagram Store.
Promotion: You can manage Facebook, Google, Pinterest, and Snapchat ads from the admin panel.
Digital goods: You can sell digital goods with a generous file size of 25GB.
Discount coupons: You can offer a percentage, fixed value, free shipping, and a combination discount on products and categories.
Gift cards: This feature lets you send gift cards to customers via email.
Automated tax calculations: Ecwid automatically calculates tax rates based on your state law and customer location. However, this feature is only available in Australia, Canada, the EU, and the US.
Inventory management: This feature lets you track stock quantity in your store.
SEO features: Ecwid provides structured data and SEO-friendly URLs by default.
Ecwid's Venture plan lets you install a shopping cart feature so you can start selling immediately. But it has some limitations.
For example, you can only add 100 products, and you can't integrate your site with Amazon or EBay.
Business
If the Venture Plan doesn't cover enough products or lacks other essential features, you can opt for Ecwid's Business plan. Here's what you get with the Business plan:
Marketplaces: You can integrate your store with Amazon and eBay.
Abandoned cart emails: This feature lets you send emails to customers who have abandoned their carts and haven't completed the checkout process.
Wholesale pricing groups: You can create a special discount for your wholesale customers.
Product filters: This feature lets store visitors refine their search by categories, prices, colors, sizes, and more.
Product variations: You can add variations for your products, such as color, size, and material.
Manual order creation: This feature lets you create and edit orders manually.
Staff accounts: You can add up to two staff accounts.
Customization: You get two hours of free customization from the Ecwid team.
Unlimited
The Unlimited Plan gives you access to two additional features:
Shopping app: You get your own branded Android and iOS app if you pay annually.
Point of Sale: You can integrate POS systems such as Square, Clover, and Alice with your store.
In addition to the above features, you get unlimited staff accounts and 12 hours of customization in the Ecwid Unlimited plan.
Ecwid Transaction Fees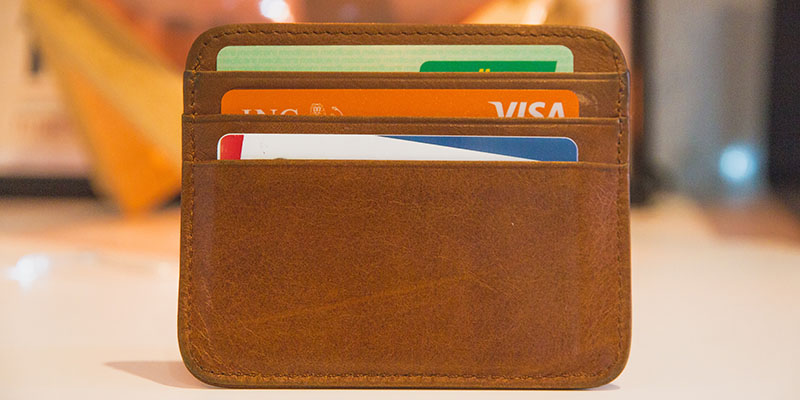 Whether you use Lightspeed Payments or a third-party payment provider, you'll pay transaction fees of up to 2.9% + 30¢ per sale.
Here's a breakdown of how Ecwid charges transaction fees (Lightspeed vs. third-party payments).
Lightspeed Payments
Lightspeed Payments is an in-house payments system that lets Ecwid users accept all major credit and debit cards.
Lightspeed Payments also supports Apple Pay and Google Pay for quick checkouts, but it's only available in the US.
The downside of Lightspeed is that their transaction fee of 2.9% + 30¢ per sale doesn't get reduced as your store grows. Unlike its competitors, Ecwid maintains the same transaction rate on all plans regardless of sales volume.
Third-party payment gateways
As an alternative to Lightspeed, you can choose from over 70 third-party payment gateways for your Ecwid store, such as AmazonPay, 2Checkout, Stripe, and PayPal.
The best part is that Ecwid doesn't charge transaction fees for payments made via third-party payment providers.
Some other ecommerce solutions like Shopify charge a transaction fee of 0.5% to 2% on top of the fee charged by the third-party payment provider.
Ecwid Themes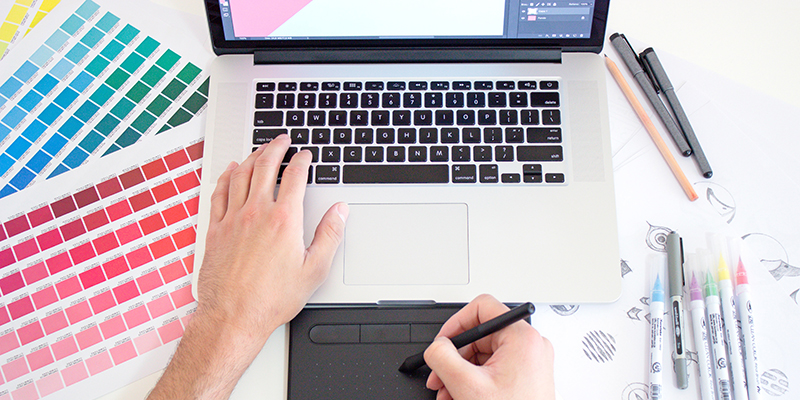 Ecwid provides 70+ free themes that you can use to give your store a custom design. You can filter the themes by categories to help you find an appropriate theme for your business.
Unfortunately, there isn't much variation in Ecwid's themes. They look very similar since they are all designed for single-page stores.
In 2021, Ecwid introduced a website builder, Instant Site, which allows you to edit or add customizable content blocks and create navigation menus.
However, Instant Site is limited when compared to BigCommerce, Shopify, or WooCommerce. All you can do is add and edit some basic blocks.
That said, Ecwid is adding new features all the time. For example, they recently introduced a live editor feature that lets you see a live preview of your changes.
If you're using the Ecwid plug-in on an existing website, you're better off going with a theme from the theme store of your CMS or site builder.
Ecwid User Interface And Ease Of Use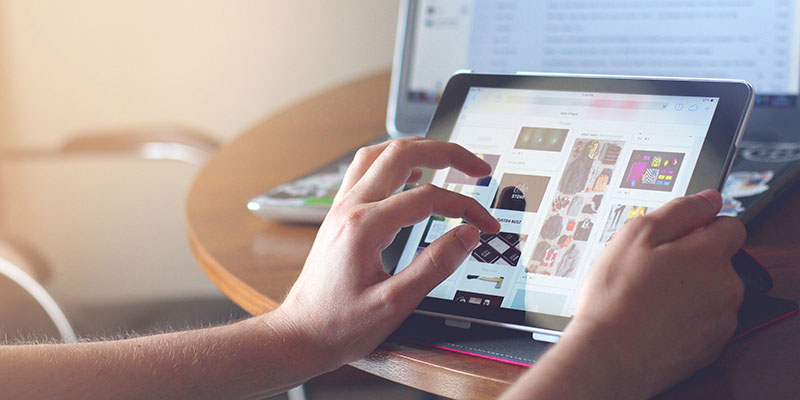 Ecwid has a clean and minimalistic user interface that is easy for first-timers to learn and use. The backend interface looks similar to  WordPress, with a vertical menu on the left and site content on the right.
Ecwid's onboarding wizard guides you through the entire setup process, from adding products to setting up payment options.
And if you run into trouble, you can always contact Ecwid's help center for assistance.
On the downside, Instant Site, Ecwid's drag-and-drop website builder, lacks the functionality of its competitors.
Ecwid App Store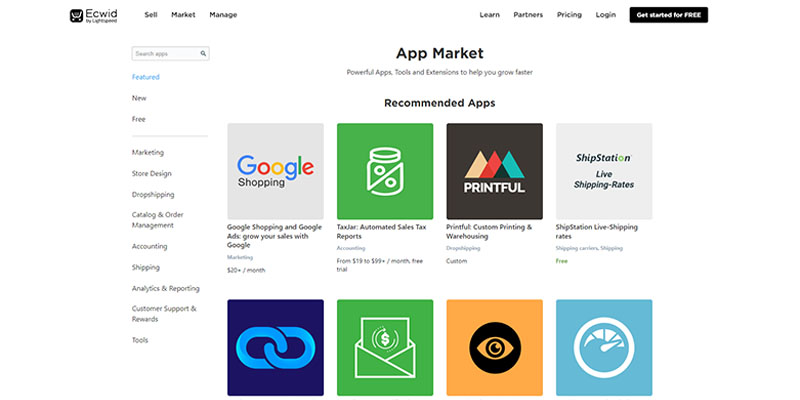 Ecwid has 250 app integrations in its app market, of which 45 are free. By comparison, Shopify has 8000+ apps, and WordPress has 60,000+ apps.
Ecwid does cover essential integrations like TaxJar, Printful, and ShipStation. But many useful integrations are missing, like Klaviyo, Postscript SMS, Gorgias, Quickbooks, and Privy.
There is a workaround, however. You can use Zapier to integrate applications, though you will pay an additional fee.
Also, since Ecwid isn't as popular as other ecommerce solutions, the pricing per app is relatively higher.
Ecwid Point Of Sale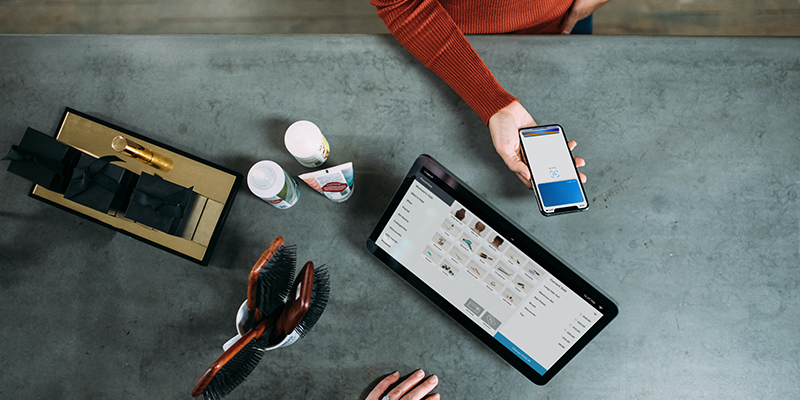 Ecwid has their own Mobile Point of Sale (POS) platform for iOS devices that lets you accept payments online and in physical locations like flea markets and retail stores.
Ecwid also supports third-party POS integrations with applications like Square, Alice, and Clover. Here's a closer look at Ecwid's mobile POS and supported integrations.
Mobile POS
Ecwid's Mobile POS is available with the Venture, Business, and Unlimited plans. You need to download the "Sell on the Go" app from Ecwid and connect it to PayPal Here or Square card reader.
The Sell on the Go app is free and syncs automatically to your Ecwid store.
Sell on the Go is a simplified version of the Ecwid mobile app. It lets you scan products and process orders quickly. You can also add discounts and send receipts using the app.
But there are some major drawbacks with Ecwid's Mobile POS. For starters, it's iOS only.
In addition, you can only use the app in select countries. PayPal Here works in Australia, Canada, Japan, Hong Kong, the UK, and the US.
Square users can use the app in Australia, Canada, Japan, Ireland, the UK, and The US.
POS Integrations
If Ecwid's Mobile POS isn't suitable, you can integrate third-party Point of Sale applications from Square, Alice, and Clover on the Unlimited plan.
You can also use Vend, now known as Lightspeed Retail POS X-Series, since it was acquired by Lightspeed, Ecwid's parent company.
These integrations have a comprehensive POS system and their own compatible hardware, such as receipt printers, tablet stands, and card readers.
Ecwid Search Engine Optimization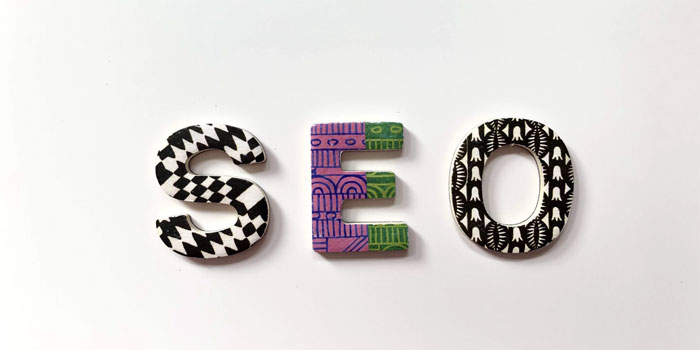 Ecwid only provides you with limited control over your website's SEO and lacks critical features that can adversely affect your search rankings. For example, Ecwid doesn't allow you to tweak auto-filled Alt Text for images.
You can't create or edit URLs, and you're stuck with whatever URLs Ecwid generates for you.
Although product URLs are based on product titles, you have no control over them. Ecwid also doesn't let you create 301 redirects to let search engines know a URL's new location.
On the positive side, you can edit page titles and meta descriptions easily on Ecwid. Wherever necessary, Ecwid prepopulates relevant fields for you, which you can edit in seconds.
The bottom line, however, is that Ecwid doesn't offer many ecommerce-friendly SEO features.
Ecwid Multi-Currency Selling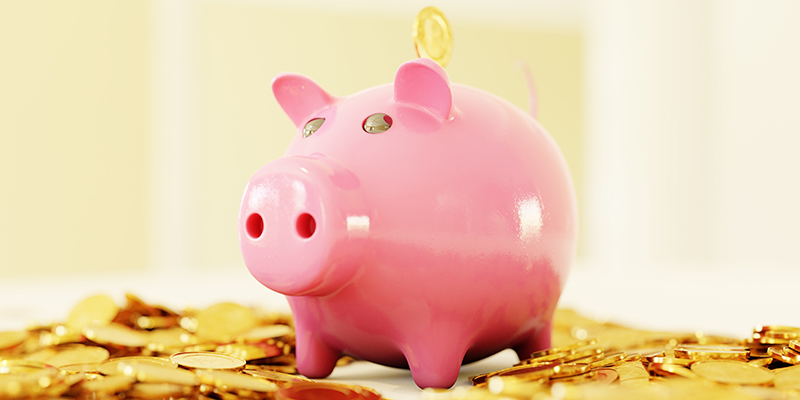 Ecwid's Currency Converter converts the prices in your shop storefront into the buyer's currency, but it's not available out of the box. The only way to add multi-currency support to Ecwid is by installing the Currency Converter App for $4.49 per month.
But if you're selling internationally, multi-currency selling is crucial since it lets your customers buy products in their local currency.
Currency Converter supports the currencies of more than 130 countries. It's also fully automated, including exchange rates, which are updated regularly.
One drawback of the Currency Converter app is that it displays your and the customer's local currency on the product page, cart, and checkout, which can be confusing.
Ecwid Shipping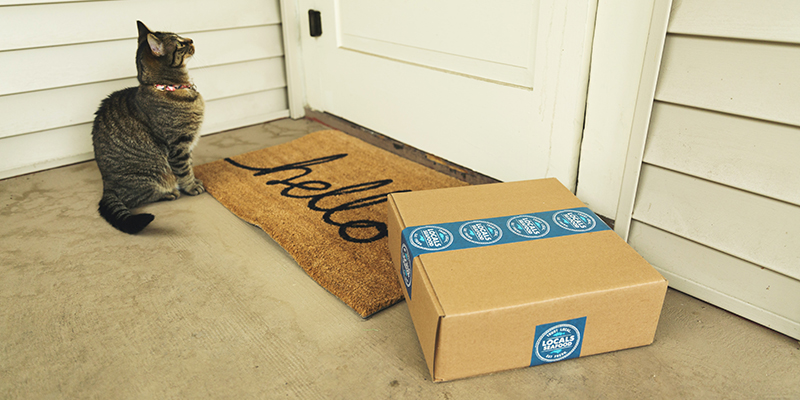 Ecwid offers a range of shipping options, including free shipping, real-time, flat, and custom rates.
As the store owner, you can also set up shipping regions for various shipping or delivery methods, and Ecwid provides calculated rates for customers upon checkout with the following shipping carriers:
| | |
| --- | --- |
| COUNTRY | SHIPPING CARRIER |
| Australia and New Zealand | Australia Post, Sendle, New Zealand Post |
| Canada | Canada Post, UPS, FedEx. |
| India | India Post, Delhivery. |
| United Kingdom | Royal Mail, GLS, DHL |
| United States | USPS, FedEx, UPS |
These shipping rates are based on the item's weight and are available on all paid plans.
Package dimensions are required for more accurate calculated shipping rates but are only available with the Business and Unlimited plans.
Multilingual Ecwid Websites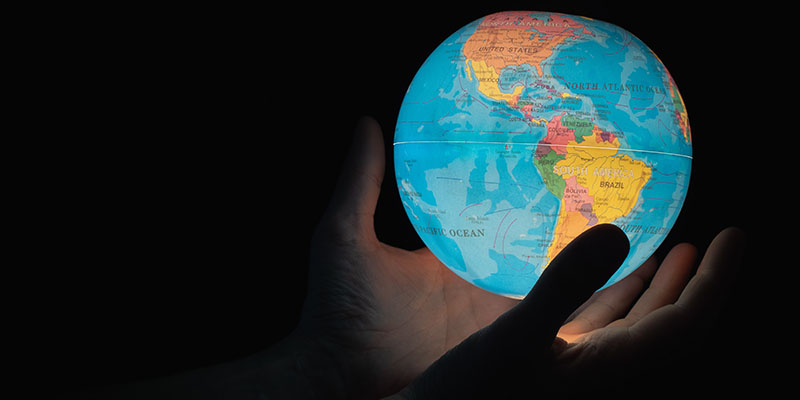 Ecwid provides customers with a multilingual shopping experience by tracking your visitors' primary language based on their IP address or browser settings.
From there, they automatically translate the main components of the store into their local language.
Ecwid stores can be translated into 53 languages which is more than what Shopify and BigCommerce offer.
However, Ecwid only translates the content on buttons, email notifications, and invoices. You must manually translate product names, descriptions, attributes, payment methods, and meta fields.
Dropshipping With Ecwid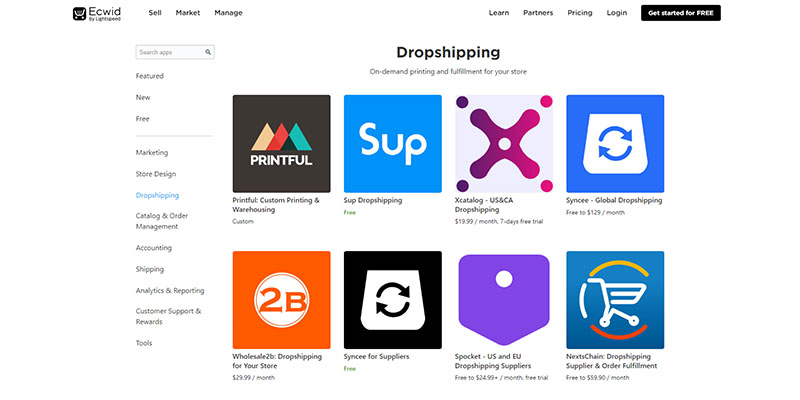 You can use Ecwid for your dropshipping business, as they provide access to several popular dropshipping apps, such as Spocket, Suncee, Sup Dropshipping, Xcatalog, and Wholesale2b.
That said, Shopify, Wix, and WordPress have more dropshipping apps than Ecwid. For more information, check out this post on the best ecommerce platforms for dropshipping. 
Ecwid Tax Rules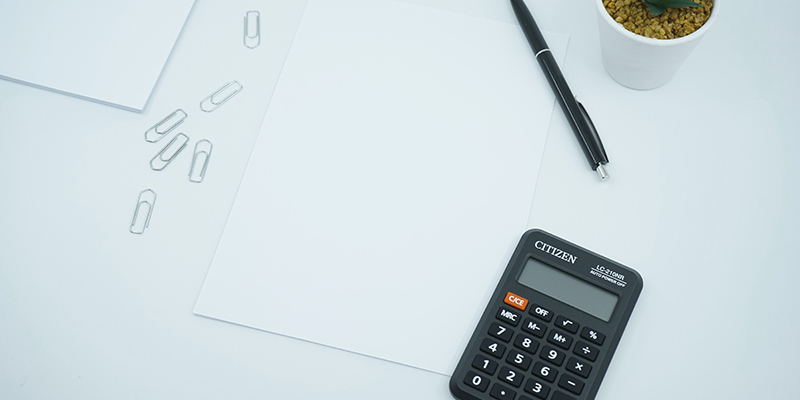 Tax collection is an essential part of selling online, and Ecwid helps by providing automatic tax calculations for the following countries:
Australia
Canada
Canary Islands
Ceuta
Europe
Indonesia
Malaysia
Melilla
New Zealand
Taiwan
Saudi Arabia
Singapore
South Africa
UK
USA
If your country is not on the list, you can set it up manually by specifying tax rates per zone.
Ecwid also caters to the European Union's (EU) VAT MOSS rules for selling digital items in the EU.
Ecwid Customer Support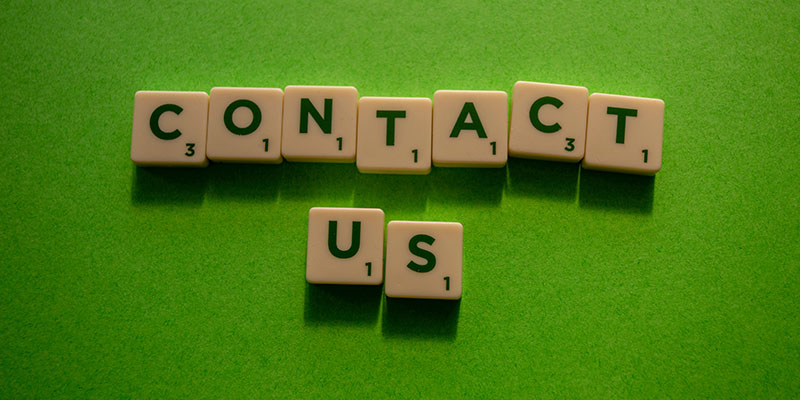 Ecwid offers customer support via email, live chat, telephone, and priority support. The type of customer support you receive from Ecwid depends on your plan.
Free plan: Email support. Live chat support is available for the first 30 days of your subscription.
Venture plan: Email and live chat support.
Business plan: Email, live chat, and phone support.
Unlimited plan: Email, live chat, phone, and priority support.
Business and Unlimited plan users get "customization" support where you can seek help from the Ecwid team to add new functionality or improve your store design.
The Business plan users have access to two hours of support a month, while Unlimited plan users get twelve hours of assistance.
Ecwid also provides extensive documentation support in seven languages: English, Dutch, French, Italian, Russian, and Spanish.
Pros Of Selling With Ecwid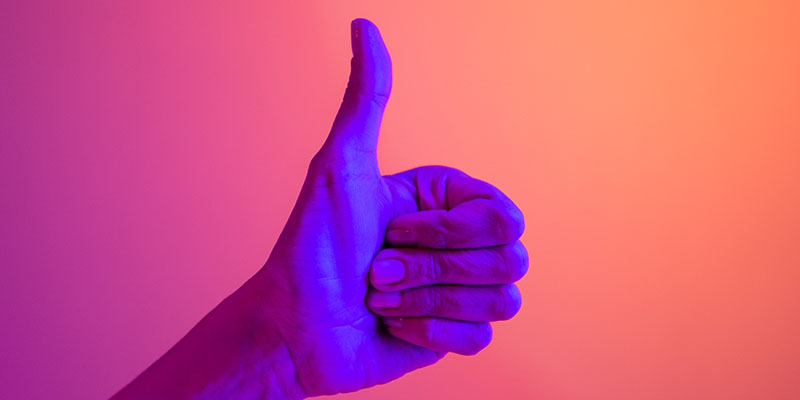 Beginner-friendly: You don't need tech or design skills to use Ecwid.
Free plan: Ecwid has a free plan where you can build a one-page website with ten products.
Low pricing: You get several features in the Venture and Business plans for a reasonable price.
No transaction fees: Ecwid is one of the few ecommerce solutions that doesn't charge their own fees when you use a third-party payment gateway.
Cons Of Selling With Ecwid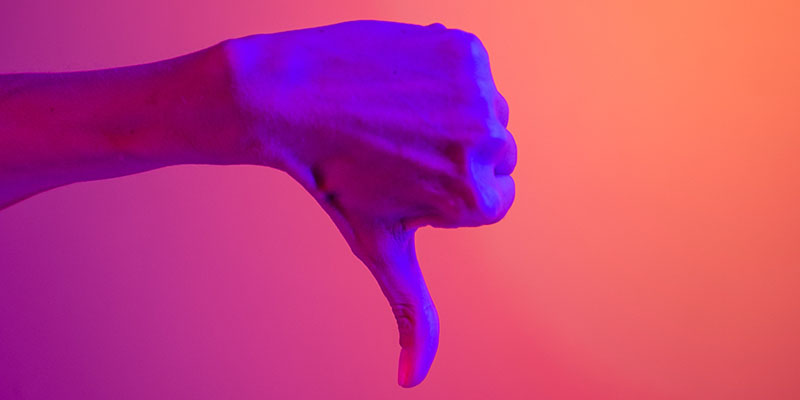 No advanced ecommerce features: Ecwid lacks many of the advanced ecommerce features offered by other leading platforms.
Difficult to scale: Ecwid doesn't integrate with some of the third-party ecommerce apps you need to scale a business.
Product limitations: Only the Unlimited plan removes limits from the number of products you can sell.
Poor SEO functionality: Ecwid doesn't let you edit or create Alt text, URLs, or 301 redirects.
Ecwid Review: Final Thoughts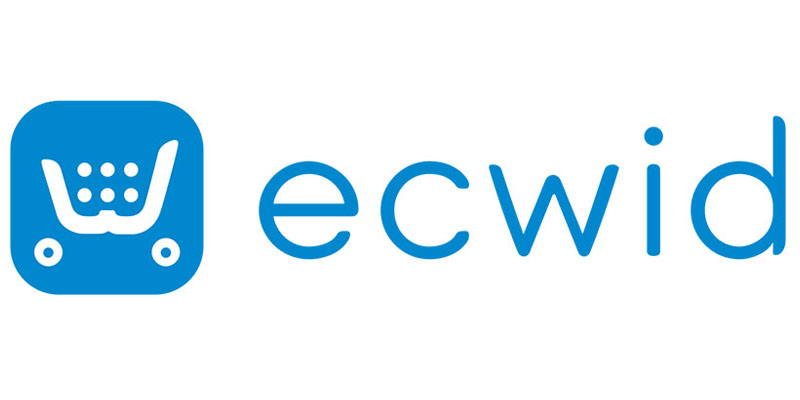 All in all, Ecwid offers a cost-effective way to add ecommerce functionality to an existing website. 
If you're a solopreneur or a small business looking to start selling online on a budget, Ecwid is a solid choice. In fact, their free plan places them on our list of the best free ecommerce platforms. 
And Ecwid is a popular platform – they currently power 1.4 million websites worldwide.
The downside to Ecwid is that they only include a handful of advanced ecommerce features out-of-the-box, especially when compared to other top ecommerce platforms, like Shopify or BigCommerce.
Unfortunately, there aren't many options available in the Ecwid app market to compensate for the lack of ecommerce functionality.
If your goal is to build a large ecommerce business, I recommend building a standalone website using Woocommerce, Shopify, BigCommerce or Shift4Shop.
These platforms let you create an online store using their website builder and host your store on their servers.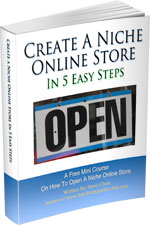 Ready To Get Serious About Starting An Online Business?
If you are really considering starting your own online business, then you have to check out my free mini course on How To Create A Niche Online Store In 5 Easy Steps.
In this 6 day mini course, I reveal the steps that my wife and I took to earn 100 thousand dollars in the span of just a year. Best of all, it's free and you'll receive weekly ecommerce tips and strategies!
Note: This post above may contain affiliate links, which means that I may receive a commission if you make a purchase when clicking a link. Please consult our privacy policy for more information.
Related Posts In Ecommerce Platforms
About Steve Chou

Steve Chou is a highly recognized influencer in the ecommerce space and has taught thousands of students how to effectively sell physical products online over at ProfitableOnlineStore.com. 

His blog, MyWifeQuitHerJob.com, has been featured in Forbes, Inc, The New York Times,  Entrepreneur and MSNBC.  

He's also a contributing author for BigCommerce, Klaviyo, ManyChat, Printful, Privy, CXL, Ecommerce Fuel, GlockApps, Privy, Social Media Examiner, Web Designer Depot, Sumo and other leading business publications.

In addition, he runs a popular ecommerce podcast, My Wife Quit Her Job, which is a top 25 marketing show on all of Apple Podcasts. 

To stay up to date with all of the latest ecommerce trends, Steve runs a 7 figure ecommerce store, BumblebeeLinens.com, with his wife and puts on an annual ecommerce conference called The Sellers Summit.  

Steve carries both a bachelors and a masters degree in electrical engineering from Stanford University. Despite majoring in electrical engineering, he spent a good portion of his graduate education studying entrepreneurship and the mechanics of running small businesses.