WordPress is the most powerful content management system in the world and powers over 30% of the websites on the Internet. But how much does it cost to run a WordPress site?
In terms of WordPress pricing, how much should you expect to pay to…
Run a small business website or blog in the cheapest way possible
Run a small business website or blog with a reasonably sized budget
Run an ecommerce business on WordPress that is robust and fast
Keep in mind that while WordPress is technically 100% free to use, there can be several costs involved depending on your level of technical ability.
Today's post will explore all of the possible costs involved in running a WordPress website depending on what you need.
Specifically, we'll cover hosting costs, design costs, plugin costs and the pros and cons of the WordPress platform.
Get My Free Mini Course On How To Start A Successful Ecommerce Store
If you are interested in starting an ecommerce business, I put together a comprehensive package of resources that will help you launch your own online store from complete scratch. Be sure to grab it before you leave!
What Is WordPress?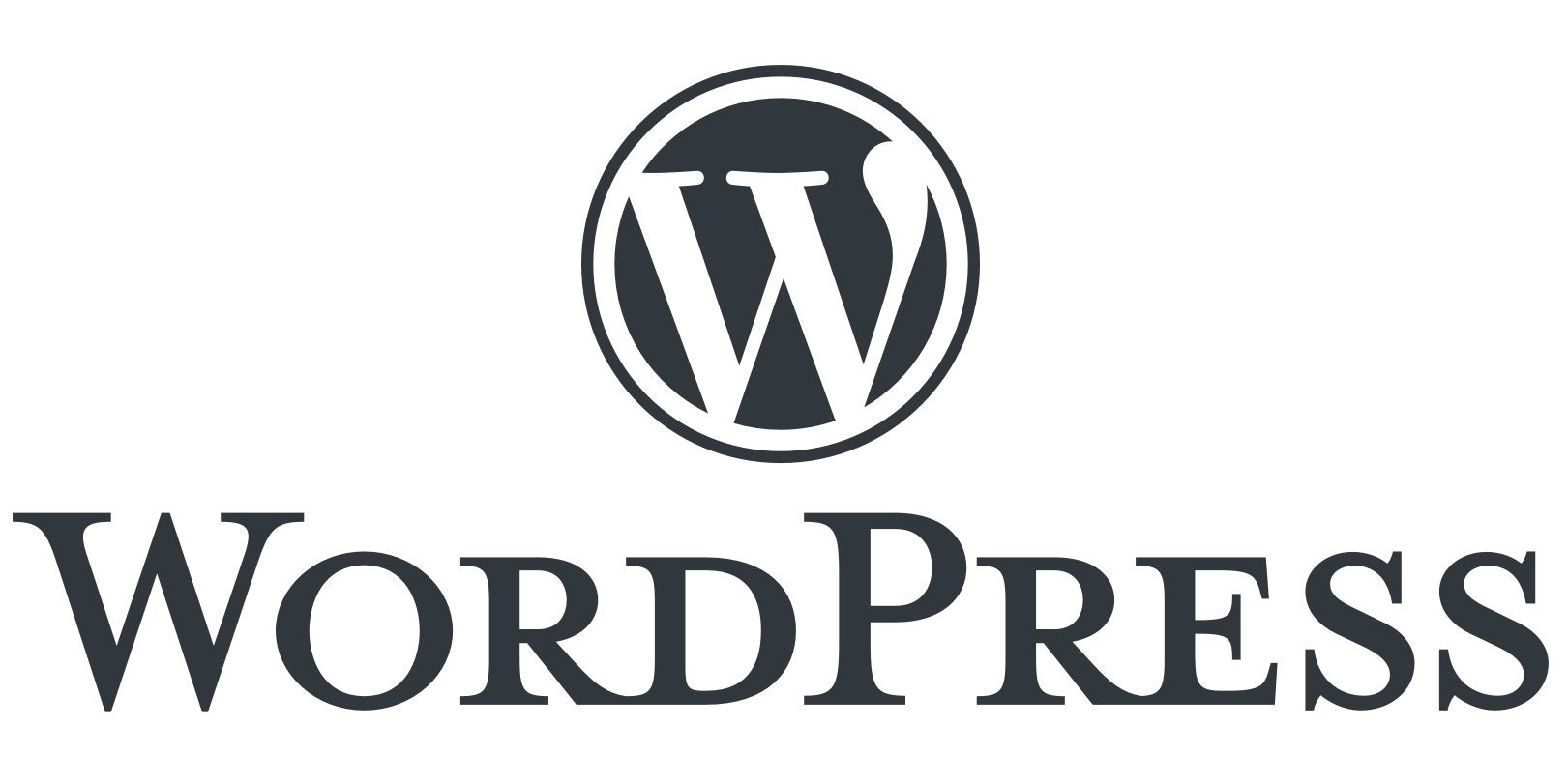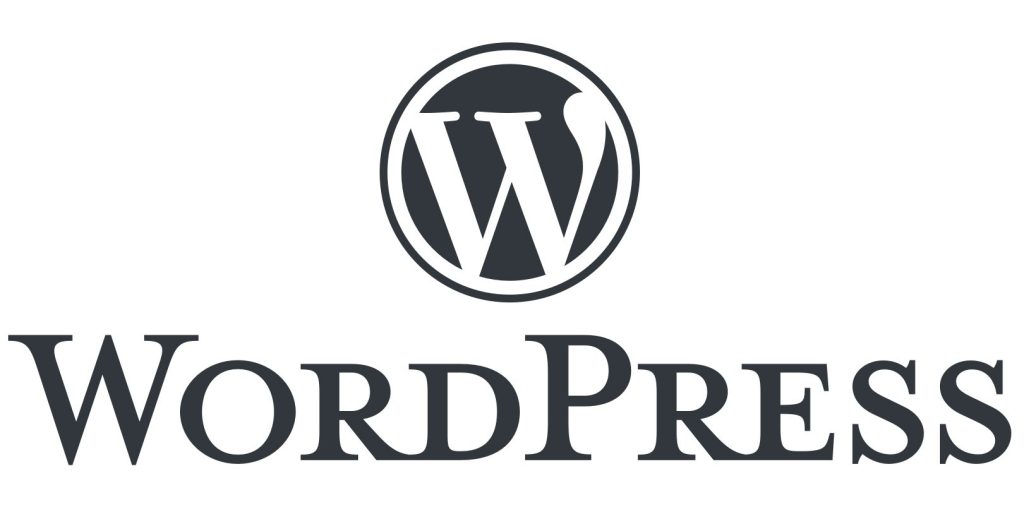 A common question I get asked is what exactly is WordPress?
First and foremost, WordPress is a content management system that allows you to easily publish a blog or manage your online content in an organized fashion.
At a base level, WordPress is just a piece of software that runs on a computer server which allows you to do many cool things with your website without having to know how to code.
That's right! You do not need to have any technical skills to create a great looking website and there are thousands of 3rd party developers who actively support WordPress out of the box.
As a result, it's pretty straightforward to build your own website without knowing anything about website design or HTML/CSS.
WordPress.org Vs WordPress.com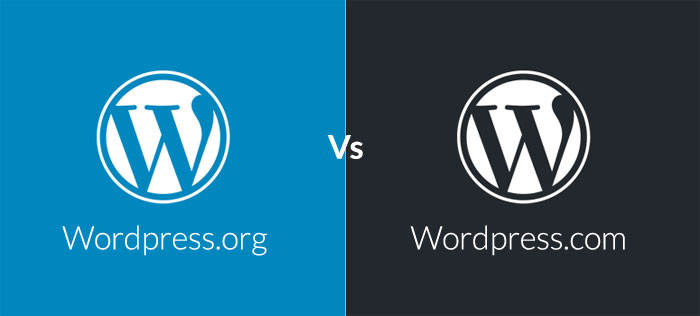 When you perform a Google search for WordPress, you'll see 2 versions of the WordPress website, WordPress.com and WordPress.org, and this often confuses new WordPress users.
The only difference between the two websites, WordPress.com and WordPress.org, is that WordPress.com is a fully managed service that will host your WordPress blog for a fee.
WordPress.org on the other hand, is a website where you can download the latest version of the WordPress code base. You then have to take this code and install it on the webhost of your choice.
Remember, WordPress is just a piece of software that needs to run on a computer. But these days, almost every webhost out there offers a 1 click install so you don't have to understand the installation process.
In general, I do not recommend using WordPress.com to host your WordPress site because it lacks the flexibility of a traditional webhost.
Plus, there are cheaper solutions out there that provide more functionality.
Is WordPress Really Free?

The WordPress core is open source which means that it is 100% free.
However, you can think of WordPress like buying a car. The base model might be free but if you want additional functionality, you may have to pay extra if you don't know how to do it yourself.
As a former electrical engineer, WordPress is a developer's dream because making small tweaks and adding new features is very easy to do and well documented if you even remotely know how to code.
The other great thing about WordPress is that it is not a proprietary platform. Unlike inexpensive website builders like Wix and Squarespace, your site is not at the mercy of anyone else.
You can freely make your own modifications and move your website to any hosting platform you want. In other words, you own your website 100%.
With that in mind, the rest of this article will enumerate all of the potential costs of running a WordPress site.
WordPress Cost #1 – Webhost And Domain Registration

WordPress is 100% free but it needs to run on a computer server.
As a result, you need to sign up for a webhost. In addition, you also need to register your domain so people can find your website online.
Now there are MANY factors involved in deciding which webhost to use. But instead of having you wade through the swamp of hosting features and marketing speak, I will narrow your choices down to 2.
Bluehost ($2.95/month) – If you want the cheapest possible webhost that is reliable and robust, Bluehost will host your site for only $2.95/month. I personally ran my site on Bluehost for 2 years before I upgraded to more premium hosting.

In general, Bluehost is good until you exceed over 10K visits per month.

Liquid Web VPS (Starts at $29.99/month) – This is the webhost that I currently use today. The cheapest plan starts at $29.99/month but can easily scale up higher depending on the amount of traffic your website gets.

Liquid Web has the best support of any webhost that I've ever used and my server rarely ever goes down.
My 2 recommendations above should apply to most of you, but if you're an engineer like I am who insists on knowing all of the nitty gritty, here's a list of webhosting criteria to consider below.
Shared Vs Dedicated Hosting
Shared hosting basically means that your website will be placed on the same computer as a bunch of other sites. As a result, you are sharing resources with everyone else.
Bluehost is a shared webhost which allows them to keep their costs down. In general, the quality of a shared webhost depends on how many sites are placed on the same server.
Click Here To Sign Up For Bluehost
Dedicated hosting is exactly how it sounds. You are given a dedicated machine to run your website and no other user can take or use the computer resources that are promised to you.
Dedicated hosting is more robust and can handle more traffic but it comes at a cost. Liquid Web is a dedicated hosting platform which is why it's more expensive than Bluehost and can handle more traffic.
Click Here To Sign Up For Liquid Web
Length Of Contract
To obtain the cheapest prices possible, you should ask to sign a hosting contract of at least 12 months or more. Recently, I paid for 2 years upfront for liquid web and ended up saving 60%!
Realistically speaking, you will not change your webhost very often so it's in your best interests to pay more upfront at a significant savings.
Storage And Bandwidth
Chances are, you will not have to worry about storage and bandwidth costs as most hosts bundle a very generous amount in their standard packages.
However, if you plan on storing a large amount of high resolution photos or video content on your site, you need to factor this into the cost.
In general, if you are running a video or hi res photo site, you should store your media on a 3rd party media host like Amazon S3 which will be significantly cheaper.
Customer Support
It's extremely difficult to tell how good a webhost's customer support is unless something breaks. But if you stick with my 2 recommendations above, you should feel confident about getting help when you need it.
To judge the level of customer support your webhost offers, try reaching out to them with a question and see how long it takes for them to respond. The best webhosts offer both phone and live chat support.
Domain Registration
Some webhosts like Bluehost will offer you a free domain upon signup which will save you about $15 per year. But most webhosts do not include this as part of the package.
If you have to register your own domain, you can use GoDaddy. Today, I keep all of my domains on GoDaddy and I haven't had any issues.
Click Here To Sign Up For GoDaddy
SSL Certificates
Almost every webhost provider should offer you free SSL. If you have to pay for an SSL certificate, then you should choose a different host.
Webhost Summary
Overall, there are literally thousands of webhosts out there and to be quite honest, the whole industry is somewhat corrupt.
You should not believe any review that you read online because quite often, the review sites are owned by the webhost itself.
If you are a beginner with less than 10K visits per month, go with Bluehost which offers a one-click WordPress install, a free domain, free SSL, and free professional email for only $2.95 per month.
Click Here To Sign Up For Bluehost
If you are an advanced user, go with Liquid Web which offers great customer service with their dedicated hosting platforms.
Click Here To Sign Up For Liquid Web
WordPress Cost #2 – Designing Your Website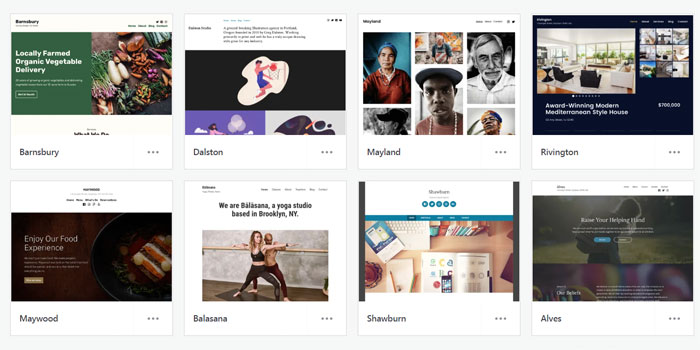 The beauty of WordPress is that there are literally thousands of 3rd party theme developers for WordPress and many of these themes are free!
What is a WordPress theme? A theme is basically a template or set of templates that alter the appearance of a WordPress powered website.
Most themes allow you to easily change various aspects of your site like your header, sidebar and footer. Some themes offer a drag and drop like interface which allows you to fully customize your website WITHOUT hiring a developer.
Personally, I have never ever paid for a WordPress theme before and the WordPress.org website has thousands of free themes in their directory.
With so many choices, chances are that you can find one that meets your needs. However, if you want to make modifications to a free theme, you may need to know some basic HTML/CSS.
Using A Free WordPress Theme
As with anything "free", your mileage will vary. I would start by browsing the WordPress theme directory by going to Appearance->Themes on your WordPress backend.
If you see one you like, install it and see if it meets your needs. As mentioned earlier, most free themes offer limited customization capabilities without hiring a designer but it's the best place to start.
The main downside is that free themes offer no customer support so you're on your own. The free theme that I recommend is called Generate Press because it is barebones, light weight and fast.
Click Here To Try Generate Press
Using A Paid WordPress Theme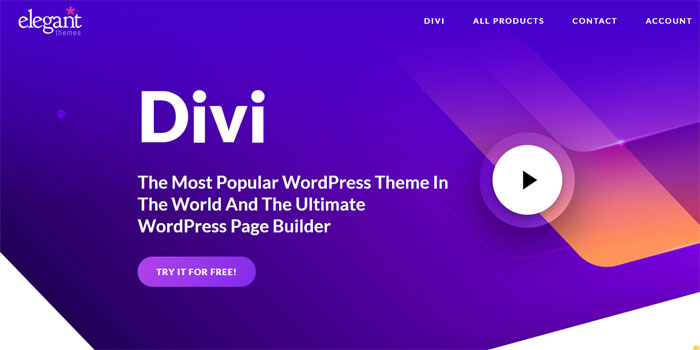 Because WordPress has such a large installed base, there are many companies out there that sell premium themes along with full technical support.
The main reason to go with a paid theme is if you require more customization features for your site design or if you need customer support. Because you are paying a fee, paid themes tend to be more professional and bug free.
If you are going with a paid theme, chances you are aren't a web designer. So the theme that I highly recommend to new users is called Divi.
Divi offers a really easy to use drag and drop system which allows you to exactly customize the look and feel of your site WITHOUT a designer.
WordPress Theme Summary
If you are just starting out, go with a free theme and see if it matches your needs. If you know basic HTML/CSS, chances are a free theme will be good enough.
But if you are completely design averse, then I would go with Divi which doesn't require any technical knowledge whatsoever. Plus they offer great technical support.
WordPress Cost #3 – Plugins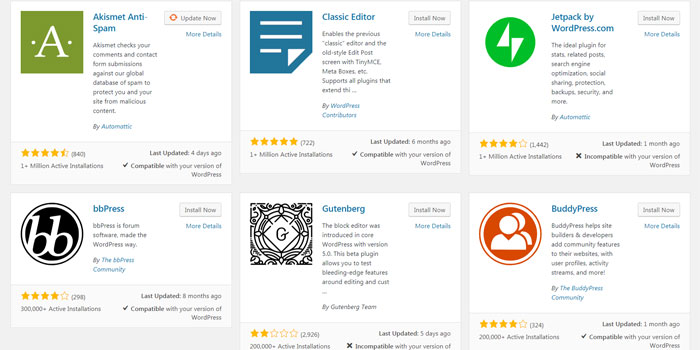 WordPress plugins are 1 click addons that give your website additional functionality without knowing how to code.
The majority of WordPress plugins found online are freemium which means that the base functionality is free but you'll have to pay for the more advanced features.
Unfortunately, most premium WordPress plugins are also SaaS based which means that they carry a recurring fee.
Now the required plugins for a WordPress site greatly depend on the nature of the website you are creating. For example, an ecommerce store requires a shopping cart plugin whereas a blog does not.
However, there are a set of 3 FREE plugins that are recommended for all websites which are enumerated below.
3 Must Have Plugins For WordPress Site
WP Super Cache Or W3 Total Cache
Because site speed is a ranking criteria for Google search, you have to make your website as fast as possible with a caching plugin. Caching plugins pre-render your website content to speed up the browsing experience for the end user.
A3 Lazy Load
This plugin dynamically loads your images on demand as a user scrolls down your web page to reduce load times. After all, there's no reason to load images upfront if your visitor can not even see them yet.
Yoast SEO
This plugin allows you to customize your title tags and meta descriptions so you can better rank in search. Yoast also provides useful SEO suggestions for your posts to increase the chances of ranking as well.
WordPress Plugin Summary
The right plugins for your site depend on your requirements. And the easiest way to find an appropriate plugin is to simply Google what you need followed by the words "WordPress Plugin".
The remainder of this post will outline the best WordPress setups depending on the type of site you are creating.
The Cheapest Way To Setup A WordPress Blog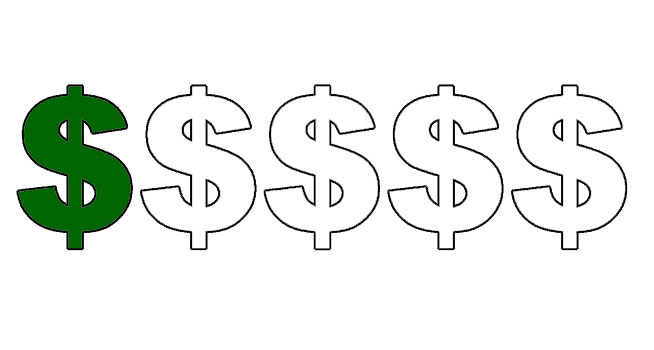 If you are on the cheapest budget possible for your WordPress site, here's what I recommend that you install. Almost everything described below is free:)
Webhost: Bluehost ($2.95/month)
As mentioned earlier, Bluehost is the cheapest webhost out there that offers great customer service and push button functionality. The fact that they give you a domain for free upon signup is icing on the cake.
Click Here To Signup For Bluehost And Save 62%
Theme: Generate Press (Free)
I like the Generate Press theme because it's lightweight and lightning fast. It also serves as a blank canvas that you can easily expand upon.
Click Here To Install Generate Press
Plugins: All Free
Yoast SEO (Free) – Essential for SEO
A3 Lazy Load (Free) – Greatly speeds up your site by lazy loading your images
Akismet (Free) – Cuts down on spam that your blog will eventually face
WP Super Cache (Free) – Greatly speeds up your site by caching your pages
Easy Table Of Contents (Free) – Automatically creates a table of contents for every post
Google Analytics (Free) – Integrates with Google Analytics to allow you to track your visitors
Total Cost: $2.95/month
A Typical WordPress Setup For Non Designers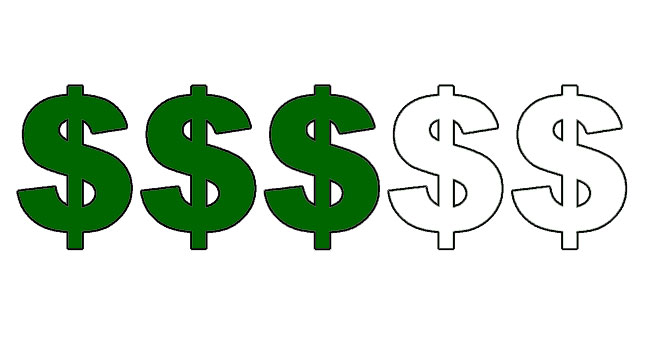 If you have a normal sized budget for your WordPress site and you are 100% tech averse, here's what I recommend that you install.
Webhost: Bluehost ($2.95/month)
If you have less than 10K visits/month, Bluehost is still a great choice. Plus you get a free domain, free SSL and access to 5 professional email addresses.
Click Here To Signup For Bluehost
Theme: Divi ($89/year or $249/unlimited)
Divi is regarded as the best all purpose WordPress theme on the market. With an easy to use and intuitive drag and drop system, you should be able to design your own website without hiring a designer.
Plugins ($49/year)
Yoast SEO (Free) – Essential for SEO
Akismet (Free) – Cuts down on spam that your blog will eventually face
WP Rocket ($49/yr) – Greatly speeds up your site by caching your pages. This is the best caching plugin on the market and takes care of everything including lazy loading of images, compression etc…
Easy Table Of Contents (Free) – Automatically creates a table of contents for every post
Google Analytics (Free) – Integrates with Google Analytics to allow you to track your visitors
ConvertKit Plugin (Free) – Allows you to easily setup ConvertKit to collect emails on your website
Email Marketing
ConvertKit (Starts at $19.99/month) – The email marketing service with the best bang for your buck. Even though I use Drip, ConvertKit offers 75% of the functionality at a fraction of the cost.
Privy (Free) – Privy allows you to easily create beautiful popup forms and slide-ins for your website.
Total Cost: ~$34/month
The Cheapest WordPress Ecommerce Store Setup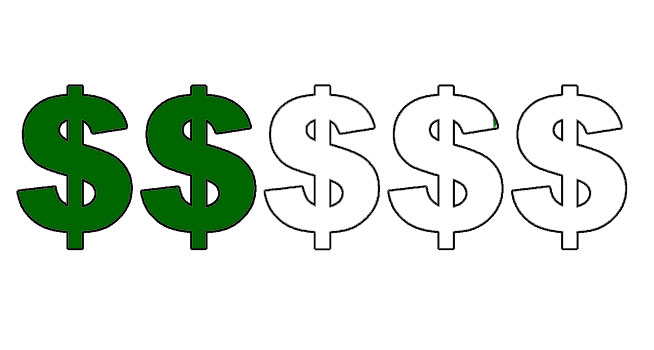 Believe it or not, WordPress also has the largest marketshare in the world when it comes to ecommerce websites.
The cost of building a WordPress Ecommerce website greatly varies depending on what features you need, but here is the cheapest way to start a fully functional ecommerce site using WordPress.
Note: The setup described below is based on the ecommerce store I started with my kids over at KidInCharge.com. Check it out!
Webhost: Bluehost ($2.95/month)
Bluehost offers a special "ecommerce package" for $6.95/month but don't sign up for it. As far as I can tell, you don't get much extra so stick with the basic $2.95/month plan.
Click Here To Signup For Bluehost
Theme: Shoptimizer ($49/year)
Shoptimizer is a theme specifically designed for ecommerce based on the WooCommerce plugin. It implements most of the best practices I discuss on this blog directly in the theme.
Click Here To Signup For Shoptimizer
Plugins (All Free)
Yoast SEO (Free) – Essential for SEO
A3 Lazy Load (Free) – Greatly speeds up your site by lazy loading your images
Akismet (Free) – Cuts down on spam that your blog will eventually face
WP Super Cache(Free) – Greatly speeds up your site by caching your pages
WooCommerce Google Analytics (Free) – Integrates with Google Analytics to allow you to track your visitors
WooCommerce Paypal Checkout (Free) – Allows you to accept Paypal payments on your site for free
WooCommerce Stripe Payments (Free) – Allows you to accept credit card payments on your site for free
Klaviyo Plugin (Free) – Allows you to easily setup Klaviyo to collect emails on your website and track sales
Marketing
Klaviyo (Free) – One of the best email marketing services specifically designed for ecommerce
Privy (Free) – Allows you to implement cool popup forms and converts abandoning website visitors into subscribers with cart saver popups
Click Here To Signup For Privy
Note: For more information on the exact implementation of a WooCommerce WordPress site, please check out my post on How To Start A TShirt Business For $3/Month
Total Cost: ~$7/month
Pros & Cons Of Using WordPress

While WordPress is my number 1 choice when it comes to content management systems, it may not be the best choice for you depending on how tech savvy you are.
For example, my Mom would probably not be able to figure out WordPress (because she can barely surf the web:)) and a simple page builder like Wix or Squarespace might be a better choice.
Here are the pros and cons of the WordPress platform.
WordPress Pros
WordPress is probably the best all in one website platform out there and you can basically customize it to do whatever you want.
You have full access to the source code and there are so many 3rd party developers out there that you can probably find a plugin that does exactly what you need.
In terms of SEO, WordPress is mostly optimized for search straight out of the box. And with the addition of the Yoast SEO plugin, anyone can instantly optimize a post for search with a few clicks on the mouse.
But best of all, WordPress is free. If you are looking for the cheapest way to build a professional looking website, then WordPress is the defacto standard.
WordPress Cons
The biggest disadvantage to WordPress is that you have to manage the hosting, themes and plugins for your site. Because there are so many different options available, certain plugins and themes may clash which can cause you technical headaches.
While WordPress is very user-friendly, it still pales in comparison to dedicated page builders like Wix or Squarespace. With WordPress, you can break your website if you are not careful whereas this generally won't happen with a fully hosted page builder.
Especially in the ecommerce space, platforms like Shopify and BigCommerce offer a much simpler interface that requires practically zero technical knowledge.
Bottom line, WordPress is a great free solution but there definitely is a learning curve. Overall, WordPress is a double edged sword. On one hand, it can do anything that you want it to do.
But on the other hand, you have to understand how all of the pieces fit together to get it to do what you want.
WordPress Pricing Conclusion
While WordPress is technically free, hosting and maintaining your WordPress site will require some amount of money depending on how tech savvy you are.
In general, the bulk of your recurring costs will be for your webhost as most plugins and themes typically carry a small yearly cost or a one time fee.
It is for this reason that your webhost is probably the most important aspect of launching your website.
Once again, if you are on an extreme budget, stick with BlueHost. And when your site warrants a more powerful solution, migrate over the Liquid Web
Good luck!
Frequently Asked Questions About WordPress Pricing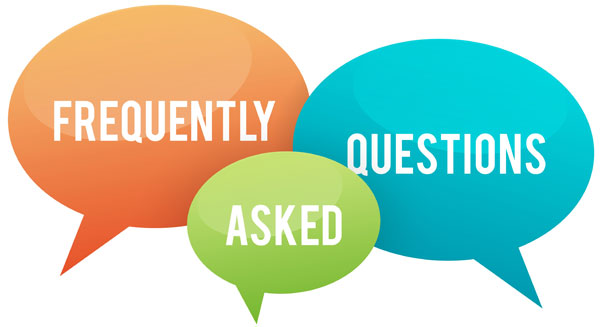 How much does a WordPress site cost?
Depending on your needs, the cost to start a WordPress blog can be as little as $3/month. And in most cases, you can get by with a completely free theme. But if you want a custom designed website, you can easily pay a 5 figure sum.
How much is WordPress monthly?
The cheapest way to start a WordPress site will cost you $2.95/month. However, your costs will depend on how much traffic you receive on your site.
Is WordPress free or paid?
Wordpress is free open source software which does not cost a thing. However, you do need a machine to run WordPress and renting a server costs money
How long does it take to build a WordPress website?
If you grab a good WordPress template, you can literally build a WordPress website in a single day. But to learn all of the intricacies of WordPress and what it can do can take significantly longer.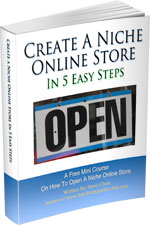 Ready To Get Serious About Starting An Online Business?
If you are really considering starting your own online business, then you have to check out my free mini course on How To Create A Niche Online Store In 5 Easy Steps.
In this 6 day mini course, I reveal the steps that my wife and I took to earn 100 thousand dollars in the span of just a year. Best of all, it's free and you'll receive weekly ecommerce tips and strategies!
Note: This post above may contain affiliate links, which means that I may receive a commission if you make a purchase when clicking a link. Please consult our privacy policy for more information.
Related Posts In Blogging
About Steve Chou

Steve Chou is a highly recognized influencer in the ecommerce space and has taught thousands of students how to effectively sell physical products online over at ProfitableOnlineStore.com. 

His blog, MyWifeQuitHerJob.com, has been featured in Forbes, Inc, The New York Times,  Entrepreneur and MSNBC.  

He's also a contributing author for BigCommerce, Klaviyo, ManyChat, Printful, Privy, CXL, Ecommerce Fuel, GlockApps, Privy, Social Media Examiner, Web Designer Depot, Sumo and other leading business publications.

In addition, he runs a popular ecommerce podcast, My Wife Quit Her Job, which is a top 25 marketing show on all of Apple Podcasts. 

To stay up to date with all of the latest ecommerce trends, Steve runs a 7 figure ecommerce store, BumblebeeLinens.com, with his wife and puts on an annual ecommerce conference called The Sellers Summit.  

Steve carries both a bachelors and a masters degree in electrical engineering from Stanford University. Despite majoring in electrical engineering, he spent a good portion of his graduate education studying entrepreneurship and the mechanics of running small businesses.