My wife just closed the books on MyWifeQuitHerJob.com for 2017 and I'm happy to report that I had another record year of growth!
To be completely honest, 2017 was supposed to be a coasting year for me so I could figure out what to pursue next. After all, I quit my job towards the end of 2016 which left me with 32 extra hours in my week.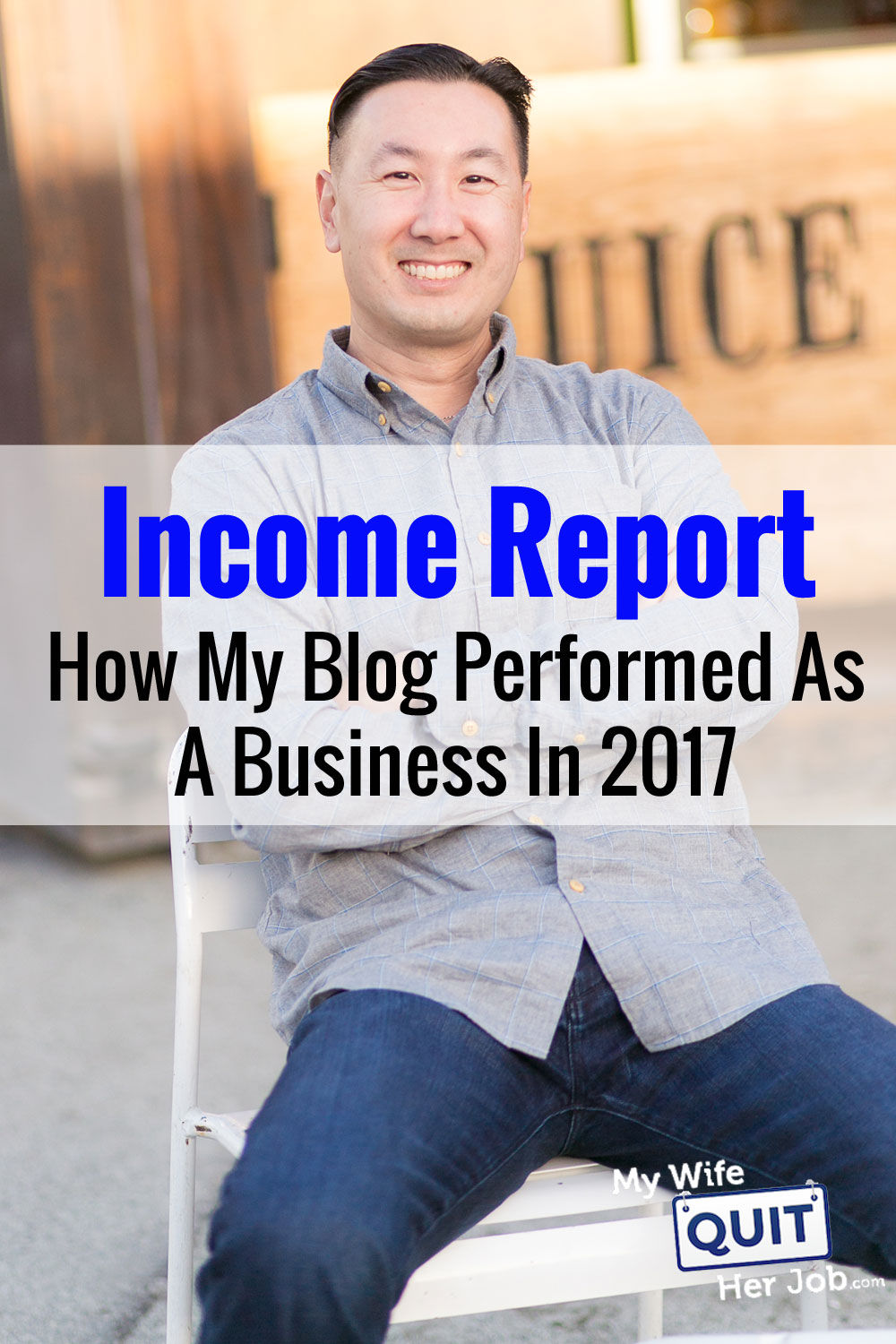 Even though it's been over 15 months, I still haven't figured out my next big project yet. But in the meantime, I've been spending time with my kids and my family.
In fact, I'm coaching my daughter's basketball team right now and dedicating extra hours towards helping out with homework and piano. The great news is that despite my lack of focus, my blog income still managed to grow by about 23% this year!
Get My Free Mini Course On How To Start A Successful Ecommerce Store
If you are interested in starting an ecommerce business, I put together a comprehensive package of resources that will help you launch your own online store from complete scratch. Be sure to grab it before you leave!
Here Are The Numbers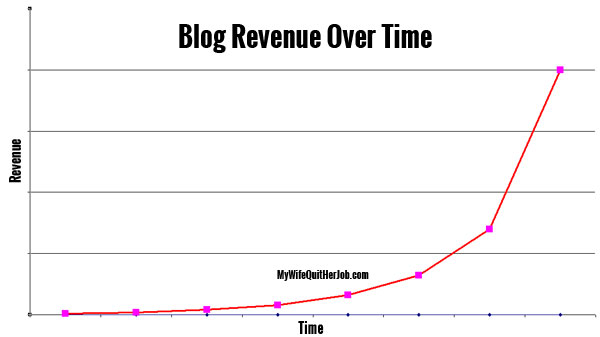 First off, here are the stats for the 2017
In my mid year report, I was projecting revenues of 1.4M. But unfortunately due to my achilles injury and various lowlights that I'll describe below, I ended up the year at 1.35M instead.
Now I'm still very happy with the results but I clearly could have done better. In any case, let's go over the year in depth starting with the lowlights.
Lowlight #1: Email Bot Spam Nearly Destroyed My Email List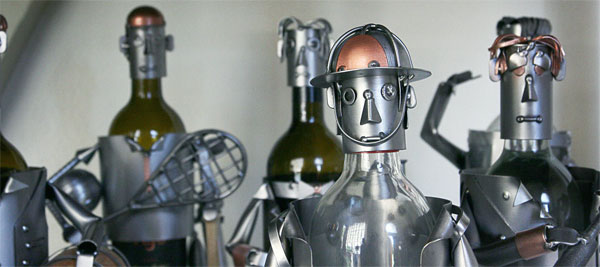 My number 1 lowlight for the year was that I ran into major email bot spam problems. For unknown reasons, someone decided to attack my site by randomly spamming my email forms with hundreds of bogus subs per day.
To combat this, I immediately changed up all of my forms to double optin. But these were no ordinary bots. Even though I switched to double optin, these spammers were clever and used dedicated machines to click on the subscribe links within the double optin emails.
As a result, not only did these bots come across as real people but they also masqueraded as highly engaged followers as well! At the height of this madness, I was receiving anywhere between 200-400 bogus subs per day and I couldn't get rid of them.
This put me in a major dilemma because I couldn't distinguish the fake emails from the real ones. Meanwhile, my email deliverability plummeted and I was paying for subs that would never lead to sales.
As a result, I contacted my email provider at the time, Convert Kit, to see what could be done about this problem.
But despite their best efforts, my email spam problem would not go away. And in the end, I was forced to switch from Convert Kit over to Drip because they had additional functionality that allowed me to remove these spammy subs.
Side Note: I was very happy with Convert Kit at the time. And if this spam bot issue didn't require an immediate solution, I probably would have stayed. Click here if you want to read the full story.
Now I don't want to go into too much depth on how I solved my email spam problem, but in case you are interested, I wrote a comprehensive post entitled How To Prevent Spam Email Signups And Cut Your Email Marketing Costs By 30%
Lowlight #2: Facebook Banned My Account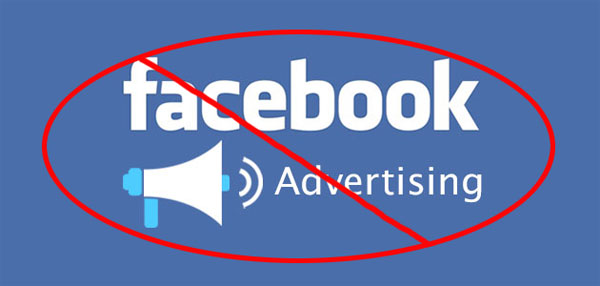 I remember waking up one morning at 5AM and noticing that none of my Facebook ads were running.
At first I thought I was hallucinating but then I saw the dreaded "Your Facebook account has been suspended for a violation of our ad policies" message.
Next thing you know, I popped up out of my bed and started cursing out loud:) Here's the thing.
My account was banned without ANY warning whatsoever and there was no way to get a human on the phone. In addition, Facebook did not give me any specific reason for the ban so I didn't even know what rule I violated!
Fortunately, my traffic strategy is not based on Facebook ads but I do get a decent amount of email subscribers and traffic from my ad campaigns.
In the end, I was forced to ask my buddy over at Facebook for advice and he helped me get my account reinstated. But all told, I was down for almost 4 weeks which reduced my revenue during that month. And to this day, I still have no idea what policy that I violated.
Anyway, the only thing I can say is that you should err on the side of caution when creating your ad sets especially if you are in the make money online space. If enough people hide your Facebook ad or mark it as spam, then you are more likely to get banned.
Highlights

Anyway with the bad stuff out of the way, let's talk about the highlights for the year. First off, even though I raised the price of my Create A Profitable Online Store Course to $1497, it continues to sell well.
In fact, I believe the primary reason for my success is because I offer a comprehensive ecommerce class without nickel and diming my students.
Whereas other courses will sell you their modules piecemeal or upsell you with bonus content, I charge a single flat fee for lifetime access.
Then, I do whatever it takes to ensure your success by providing live weekly office hours for as long as you need.
After all, it's in my best interests for you to succeed so I can brag about you. And today, 56% of my students make at least 4 figures per month and 9% make over 50K/month.
In addition to teaching my course, I also spoke at 4 conferences this year.
All of my presentations were well received and I will probably be speaking at these same four events in 2018. If you plan on attending any of the above, send me an email and I'll try to organize a meetup!
The MyWifeQuitHerJob Podcast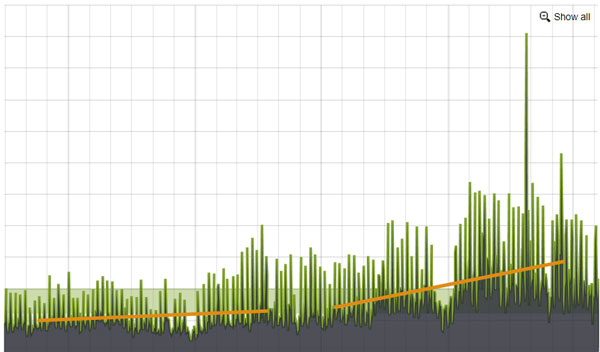 Another highlight of the year was that my podcast listenership almost doubled in 2017. And as a result, getting companies to sponsor my podcast has become easier than ever.
Instead of actively soliciting sponsors, more and more companies are now approaching me directly and saving me a bunch of time. In fact, I raised prices in the middle of the year and no one balked at the cost:)
Ultimately, I don't podcast for the money. In the grand scheme of things, the money I make podcasting is a drop in the bucket compared to my other revenue streams but I enjoy it so much because I get to meet a new entrepreneur every single week.
One thing that I started doing more of towards the latter half of the year was I invited more students as guests on the podcast.
Here's what's cool.
Unlike students from other courses who are not willing to reveal their products in fear of the competition, my students are actually creating their own brands instead of just selling on Amazon. As a result, they are not afraid of talking publicly about their products and website.
Here are some student podcast episodes released in 2017
Overall, I'm really proud of my students and some are even generating 7 figures per year WITHOUT relying on Amazon!
The Sellers Summit

In 2016, the first Sellers Summit went so well that I was terrified that I wouldn't be able to reproduce the same results again. But the second iteration of my event ended up being even better in almost all respects.
In a nutshell, we retained all of the best qualities of the first year and added new features in 2017 to make it one of the best ecommerce conferences for learning and networking.
If you've followed me long enough, you know by now that I'm not a "volume" type of guy. I'd much rather run a smaller, more intimate event than a huge conference with thousands of people.
As a result, we always limit ticket sales and focus our efforts on creating a tight conference with lots of actionable ecommerce strategies.
In fact, we were sold out months before the event and could easily have sold hundreds more tickets but purposely kept things small. As a result, I got a chance to meet almost all of the attendees and we all hung out the entire time.
Tickets for the 2018 Sellers Summit are on sale right now at the link below in case you are interested. In fact, the price goes up on January 22nd.
Finally in case you are curious, here's a recap of the 2017 event.
Content Audit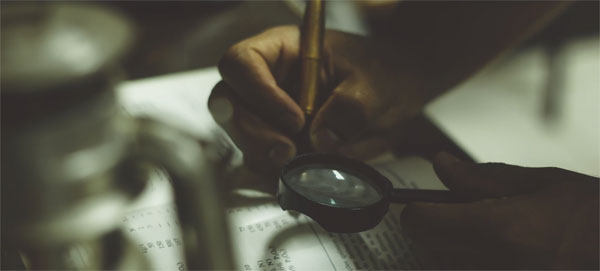 While attending Digital Colab, I became inspired by Deacon Hayes after he talked about how he 30X'ed his traffic by doing a content audit for his blog. Now doing a content audit has been on my radar for a very long time, but I kept putting it off because it felt like such an enormous undertaking.
But finally in November, I opened up my blog, put my head down and started blowing away hundreds of crappy posts. While I had well over 900 posts in 2017, I've now pruned that down to just under 600.
In addition, I've begun the painstaking process of rewriting many of my older posts to make them more in depth and comprehensive. In any case, my efforts have just started to pay off in early 2018 and several of my older posts are now ranking on the front page of search.
Going forward, I plan on only releasing 2000+ word posts and further stripping my site down to just the best content.
My Plans For 2018
Overall, I'm still getting used to all of this free time and I still haven't figured out what to do with it just yet. For 2018, my plan for now is to improve my existing projects instead of starting new ones.
In addition, I plan on improving my social life and getting out of the house more often:) Here's to a prosperous 2018!
Note: This income report does not include my linens business. If you want to know how our online store did in 2017, then click here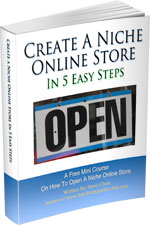 Ready To Get Serious About Starting An Online Business?
If you are really considering starting your own online business, then you have to check out my free mini course on How To Create A Niche Online Store In 5 Easy Steps.
In this 6 day mini course, I reveal the steps that my wife and I took to earn 100 thousand dollars in the span of just a year. Best of all, it's free and you'll receive weekly ecommerce tips and strategies!
Note: This post above may contain affiliate links, which means that I may receive a commission if you make a purchase when clicking a link. Please consult our privacy policy for more information.
Related Posts In Our Story
About Steve Chou

Steve Chou is a highly recognized influencer in the ecommerce space and has taught thousands of students how to effectively sell physical products online over at ProfitableOnlineStore.com. 

His blog, MyWifeQuitHerJob.com, has been featured in Forbes, Inc, The New York Times,  Entrepreneur and MSNBC.  

He's also a contributing author for BigCommerce, Klaviyo, ManyChat, Printful, Privy, CXL, Ecommerce Fuel, GlockApps, Privy, Social Media Examiner, Web Designer Depot, Sumo and other leading business publications.

In addition, he runs a popular ecommerce podcast, My Wife Quit Her Job, which is a top 25 marketing show on all of Apple Podcasts. 

To stay up to date with all of the latest ecommerce trends, Steve runs a 7 figure ecommerce store, BumblebeeLinens.com, with his wife and puts on an annual ecommerce conference called The Sellers Summit.  

Steve carries both a bachelors and a masters degree in electrical engineering from Stanford University. Despite majoring in electrical engineering, he spent a good portion of his graduate education studying entrepreneurship and the mechanics of running small businesses.