If you are living paycheck to paycheck or saddled with debt, you probably think it's impossible to become a millionaire unless you win the lottery or inherit a large sum of money.
And it's true. If you continue down your current path of spending all the money you earn or working at a dead end job, you'll never ever become a millionaire.
But if you formulate a plan, start now, and develop the right habits, you can easily learn how to become a millionaire within the next decade (or sooner depending on the path you choose to take:)).
Today's post will show you all of the different ways that I've personally made a million dollars in the past 20 years.
Unlike other articles on how to become a millionaire, this post is not about pinching pennies, saving every last cent and sacrificing your livelihood.
After all, being a Scrooge is not a fulfilling way to live your life. Instead, I will show you different ways to become a millionaire while splurging on the things, activities and people that you love.
But before we begin, here are a few principles that you must understand. Read on below.
Get My Free Mini Course On How To Start A Successful Ecommerce Store
If you are interested in starting an ecommerce business, I put together a comprehensive package of resources that will help you launch your own online store from complete scratch. Be sure to grab it before you leave!
How To Become A Millionaire – A Video Overview
You Will Never Become A Millionaire Working A Regular Job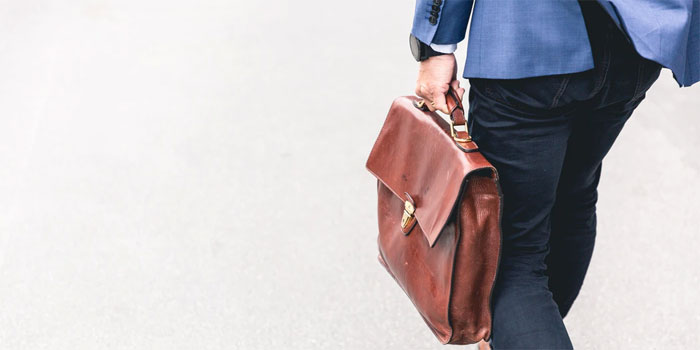 Before you embark on your millionaire journey, you must repeat after me.
Your day job salary will never lead to life changing money
With the exception of a few professions, your salary is often just enough to keep you alive and get by in life.
You might make enough to splurge every now and then, but your J-O-B will never lead to a sudden windfall of money.
However, it is important to note that it's impossible to get rich unless you spend less than you earn.
One of my fundamental beliefs (because I'm Asian) is that you should focus on spending money on activities that bring you joy and ruthlessly cut costs on everything else.
Eliminate your expenses on non-essential goods and try to get the best deal possible on all purchases even if you can afford to pay full price.
Above all else, managing your spending (even when you start making significant money) is the key to amassing long term wealth.
Many people I know start blowing their cash left and right once they start earning it. Don't be one of these people!
Overall, if you can earn more and spend less, you will be way ahead on your journey towards becoming a millionaire.
Becoming A Millionaire Is A Slog And Requires Some Amount Of Luck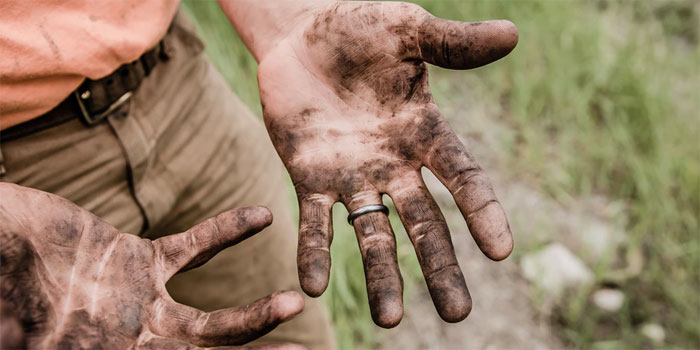 The other thing you need to realize is that making life changing money is almost always a slow and steady process.
Becoming a millionaire is not going to happen overnight and if you are currently embarking on a journey that promises great riches in a short period of time, stop right now!
Creating the foundation for monetary generation is never quick and easy. It's a gradual process that requires patience and consistent effort.
In addition, there are no guarantees. Just because you work your butt off or invest a large sum of money on a project doesn't mean it's going to be successful or make you rich.
As a result, the best way to achieve millionaire status is by planting as many money seeds as possible in hopes that a few will grow.
Luck always plays a huge factor!
Editor's Note: If you are interested in learning more about my money making philosophies, I've documented everything in great depth in my post on My Simple Philosophy For Achieving Financial Freedom In 5 Years Or Less.
With that in mind, here are 5 methods that I've personally used to become a millionaire. Are these methods feasible for you? You'll have to judge for yourself.
Method #1: Work At A Startup Company That Provides Equity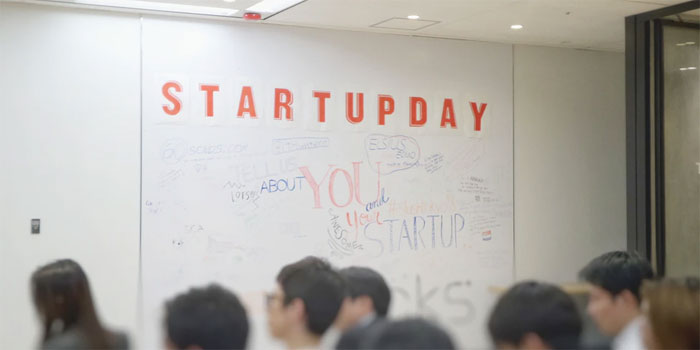 Remember when I said that working a day job will never make you life changing money? There are a few exceptions to this rule.
If you work at a startup company that grants you equity in the form of stock options, then those options have a chance to become a huge windfall of money if the company experiences a liquidation event like going public.
In fact, this was my initial strategy for life changing wealth when I first graduated from Stanford with an electrical engineering degree.
My plan was to work for as many startup companies as possible (for 3 years each), amass a portfolio of stock options from various tech companies and roll the dice.
Unfortunately, I never followed through with my plan and stayed at the same startup company for 17 years. What can I say? I fell in love with the people and the technology:).
Anyway at this company, I lived through 2 major downturns in the early 2000s and 2009, survived multiple layoffs and eventually earned a decent sized windfall of money.
In 2013, my startup company was acquired and I came away with just shy of a million dollars in stock options and retention bonuses.
Now while a million bucks sounds pretty good, I could have made 8X more had I followed my original strategy.
During my 17 year stint at my company, I almost left twice for 2 different startups that today are worth many billions of dollars each. If I had worked for both of these companies, my stock options would be worth a high 7 figures today:).
Don't get me wrong. I don't regret working at this company one bit as I developed many great relationships which I continue to cherish today.
But it all comes down to a little bit of luck. The larger stock option portfolio that you can amass, the more chances you have of making it rich.
Method #2: Buy Stocks For Companies You Love And Hold Them Forever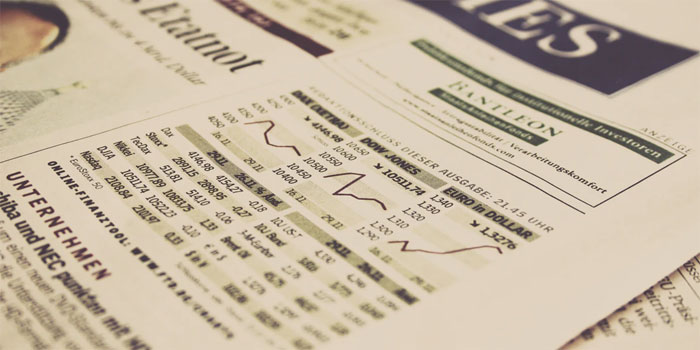 I was very fortunate that my parents introduced me to stock investing at an early age. Back in the 80's and 90's, I remember relaxing with a copy of Investors Business Daily at the dinner table and talking stocks with my parents all day long.
When I first started buying stocks, I could only afford to buy them in blocks of 5-10 shares so my parents would loan me extra money to purchase in larger quantities and compensate for the high trading fees.
Back in the day, making a trade cost around $50 a pop and sometimes more depending on the size of the transaction.
Anyway, starting in elementary school, I put all of my lucky money and allowance into Microsoft and Oracle and held onto it for decades. In fact, I still have shares of these companies today and combined, these 2 stocks have made me over $400K alone.
Now I'm not advocating that you put all of your money into the stock market. But if you have a company you love that you are confident will do well in the long run, it's worth investing a portion of your money and holding onto their stock for the long term.
This strategy has done well for me over the years as I've bought companies like Facebook, Nvidia, Medtronic etc… which combined with Microsoft and Oracle have made me nearly a million dollars. Note: I mostly invest in tech companies because that's what I know.
My buddy Billy Murphy invested a significant amount money in Apple after Steve Jobs announced the iPhone and he basically lives off this money today:)
Please take everything I say about stock investing with a grain of salt, but buying a stock for a company you believe in can lead to enormous gains in the long run.
Just don't fall into the trap of day trading. During the dot com bust of 2001, I bought and sold stocks haphazardly, made lots of money initially and subsequently lost most of my gains.
But the stocks I held onto in the long term have all performed amazingly well.
Method #3: Start An Ecommerce Business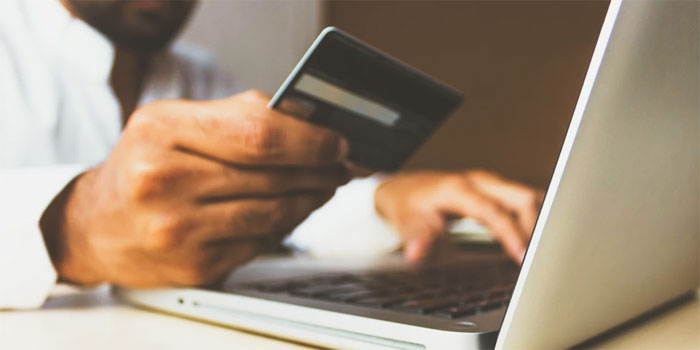 According to the book, "The Millionaire Next Door", 66% of millionaires are self-employed and most of these folks are entrepreneurs.
This is no coincidence as entrepreneurs are the backbone of the US economy!
Those of you who have followed me for a long time know that my first successful business was an ecommerce store selling handkerchiefs online
One of the reasons my wife and I chose to open an online store versus a brick and mortar business was because it required very little investment to get started.
In addition, we wanted to make significant money within a reasonably short time frame (~1 year).
So with just $630 in initial startup capital, my wife and I managed to turn our little shop into a 7 figure business and we've been running our store for over 10 years!
My wife and I didn't start our entrepreneurship journey until we were well into our thirties and looking back, we wished we started much earlier.
But it took us almost a decade to realize how little we were getting paid at our day jobs compared to what we could be making with our own business.
Overall, starting an ecommerce business is one of the best ways to make life changing money period!
Here are a sampling of students in my class who have made life changing money selling physical products online.
Get My Free Mini Course On How To Start A Successful Ecommerce Store
If you are interested in starting an ecommerce business, I put together a comprehensive package of resources that will help you launch your own online store from complete scratch. Be sure to grab it before you leave!
Method #4: Start A Blog, Podcast Or YouTube Channel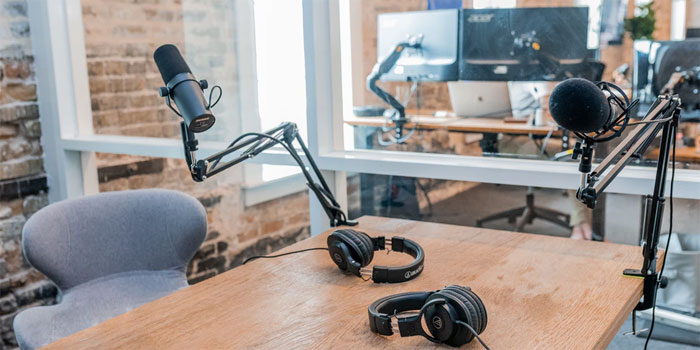 My Mom still does not understand how I make money with MyWifeQuitHerJob.com but here's what you need to know.
If you can create content that attracts an audience, then you can make life changing money.
Most people have the false impression that you have to be an expert in a given topic in order to attract an audience. But that is absolutely not the case!
My friend Josh Dorkin knew nothing about real estate so he created a forum where he could solicit help from other real estate investors.
Today his site, Bigger Pockets, is now one of the largest real estate sites on the Internet and makes 8 figures!
I started documenting my ecommerce journey online in 2009. I definitely was not an expert at selling physical products and quite frankly I didn't know what I was doing.
But people were attracted to the candor and authenticity of my writing which allowed me to build an audience over time. Today, MyWifeQuitHerJob.com makes over 7 figures per year and most of that is profit!
When it comes to creating content online, you first have to realize that you have a skill or craft you excel at that you can share with the world.
You don't need to be an expert. You just need to know more than the audience you are addressing!
On my podcast, there are countless examples of people who decided to put themselves out there and started making life changing money.
My friend Joe Jitsukawa and his buddy Bart Kwan made funny skits on YouTube and now make 7 figures.
My friend Eric Cheng was interested in underwater photography and created a thriving publication called Wetpixel.
My buddy Thanh decided to document his productivity hacks online and created a 7 figure blog at AsianEfficiency.com.
If you want to make life changing money and you have a timeframe of 3-5 years, then start putting out content now. It doesn't matter what medium you choose as long as you pick one and stick with it on a consistent basis.
For further reading, check out the following.
Method #5: Invest In Real Estate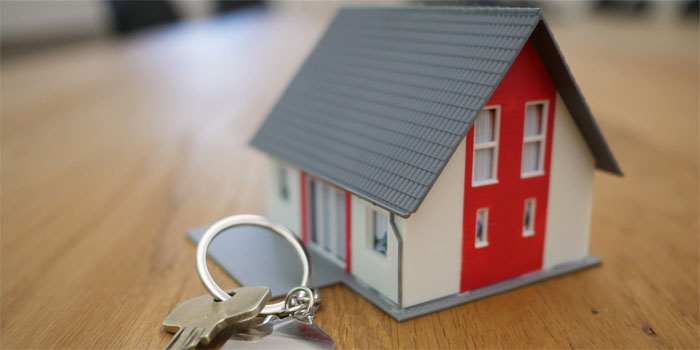 The main problem with real estate investing is that it requires a lot of upfront capital to get started. As a result, if you are living paycheck to paycheck, investing in real estate may be out of your reach.
The only reason I became interested in real estate investing is because my parents put my brother and I through college (without going into major debt) with a few strategically placed housing investments.
In fact, my parents bought one property for each of us at a young age, held onto it for 15+ years and sold them off when it came time to pay for our college tuition.
Now the proper way to invest in real estate is beyond the scope of this post and if you are interested in learning more, I highly recommend that you visit Bigger Pockets.
But I want to say upfront that all of my real estate success has been almost 100% luck.
Because I live in Silicon Valley, which is one of the most ridiculous places in the world, the houses that I've purchased in the past 2 decades have increased in value many fold yielding well over a million dollars in appreciation.
Just like stocks, real estate investing is all funny money until you sell but there are a few things to be said about real estate worth mentioning.
One, real estate is an excellent hedge against inflation. The mortgage on your house stays constant (for a 30 year fixed loan) and due to inflation reducing the value of a dollar, the amount that you owe becomes less over time.
Two, if you plan on living in your house for the foreseeable future, it's very difficult to lose money if you decide to buy vs rent.
My friends who have been successful with real estate on a large scale tend to buy income generating properties en masse and consistently trade up to larger properties over time by taking advantage of the 1031 exchange rule.
Method #6: Surround Yourself With Other Millionaires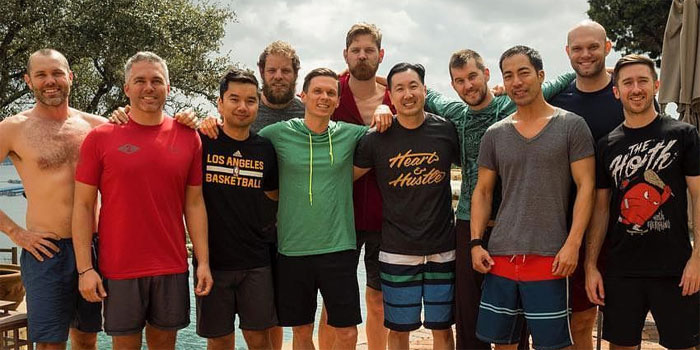 This last method for how to become a millionaire isn't a strategy per se, but it always leads to lucrative results:)
In general, I'm very selective with who I spend my time with because I want to be surrounded by people who challenge me to try new things. I want to be around people who care about their lives and strive to be the best they can be.
For example, my buddy Lars Hundley convinced me to start selling on Amazon which increased my ecommerce profits by an additional 6 figures practically overnight. Thanks Lars!
Grant Baldwin introduced me to online webinars which I promptly used to generate over 60K in revenue on my first try.
Toni Anderson encouraged me to start my own event. And today, running the Sellers Summit with her is one of the most rewarding activities I take part in every year.
Click Here To Attend My Annual Ecommerce Event
While surrounding yourself with other millionaires may not directly lead to money, you'll learn a ton just by interacting with people who want to win.
When you hang out with people who are constantly learning and growing, their energy and presence will rub off on you and help you become a millionaire.
Key Takeaways
When I look back at how I've made life changing money over the years, it all comes down to putting yourself out there and giving yourself a chance to succeed.
In the end, learning how to become a millionaire is less about money and more about the skills you develop along the way.
Even if I were to lose all of my wealth, I'm confident that I could easily make it back with the knowledge I've gained over the years.
In the end, I sincerely believe that anyone can become a millionaire. But it requires the proper mindset, consistency and a little bit of luck to succeed.
Continue to plant your money seeds and eventually you'll get there!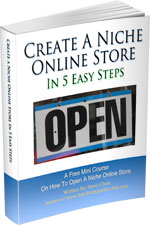 Ready To Get Serious About Starting An Online Business?
If you are really considering starting your own online business, then you have to check out my free mini course on How To Create A Niche Online Store In 5 Easy Steps.
In this 6 day mini course, I reveal the steps that my wife and I took to earn 100 thousand dollars in the span of just a year. Best of all, it's free and you'll receive weekly ecommerce tips and strategies!
Note: This post above may contain affiliate links, which means that I may receive a commission if you make a purchase when clicking a link. Please consult our privacy policy for more information.
Related Posts In Making Money
About Steve Chou

Steve Chou is a highly recognized influencer in the ecommerce space and has taught thousands of students how to effectively sell physical products online over at ProfitableOnlineStore.com. 

His blog, MyWifeQuitHerJob.com, has been featured in Forbes, Inc, The New York Times,  Entrepreneur and MSNBC.  

He's also a contributing author for BigCommerce, Klaviyo, ManyChat, Printful, Privy, CXL, Ecommerce Fuel, GlockApps, Privy, Social Media Examiner, Web Designer Depot, Sumo and other leading business publications.

In addition, he runs a popular ecommerce podcast, My Wife Quit Her Job, which is a top 25 marketing show on all of Apple Podcasts. 

To stay up to date with all of the latest ecommerce trends, Steve runs a 7 figure ecommerce store, BumblebeeLinens.com, with his wife and puts on an annual ecommerce conference called The Sellers Summit.  

Steve carries both a bachelors and a masters degree in electrical engineering from Stanford University. Despite majoring in electrical engineering, he spent a good portion of his graduate education studying entrepreneurship and the mechanics of running small businesses.