For the longest time, I've avoided live webinars like the plague. And it's not because I dislike speaking to large audiences because I do enjoy it. But I never thought giving webinars was a good use of my time because it's not a scalable practice.
Instead, I've focused most of my efforts into my email autoresponder sequence because it's something that can be written once and then completely automated.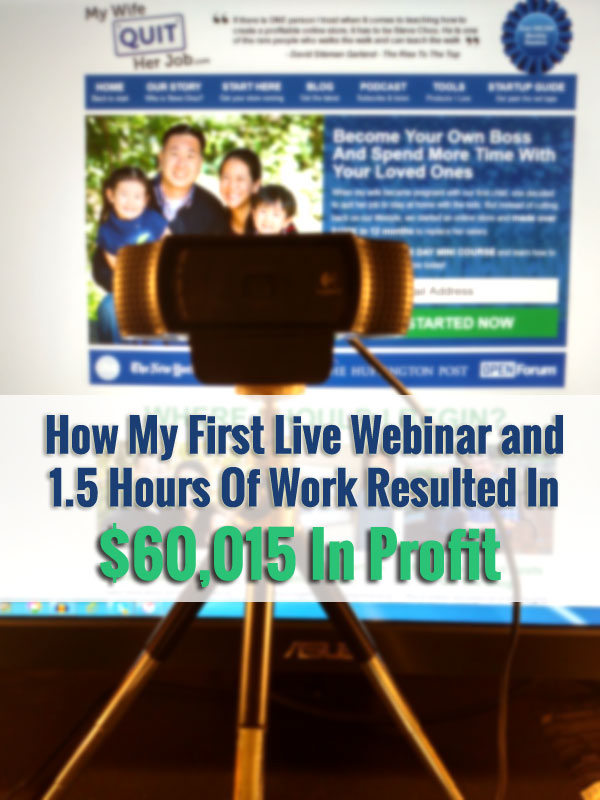 Today, my email autoresponder is responsible for the bulk of my course and affiliate sales. In fact, I was perfectly satisfied with my current revenue numbers until I interviewed my buddy Grant Baldwin.
If you haven't listened to his podcast episode, Grant managed to make over $141,000 in 6 months with webinars alone which was a stat that I found amazing.
And when Grant showed me his webinar profit spreadsheet, I was completely shocked by how profitable they were and knew that I had to try them myself.
Getting People To Signup And Attend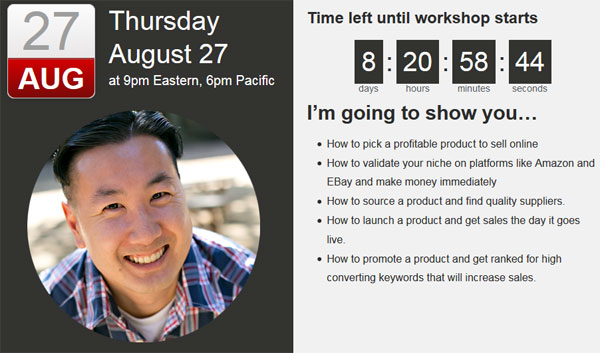 So here's what I did.
First off, I whipped up a quick signup sheet to gather interest for my webinar and then drove some traffic to it by writing a a dedicated email to my list.
For the people who did not open my first email, I sent out the exact same email with a different subject line to catch the stragglers.
I also mentioned my webinar in 2 subsequent emails just in case people did not open the previous ones.
And pretty much instantly, I gathered about 800 webinar signups just from my email list alone which demonstrates the awesome power of email marketing!
If you are not gathering email addresses for your website, then you are missing out!
By the way if you are interested, you can check out my landing page and click here to sign up for my next available webinar.
Shortly afterwards, I also changed up the intro and outro of my podcast to advertise my workshop page as well.
In addition, I ran a small Facebook ad campaign to just my Facebook fans to get some additional signups and they ended up converting extremely well. When all was said and done, I ended up paying $1.72 per lead.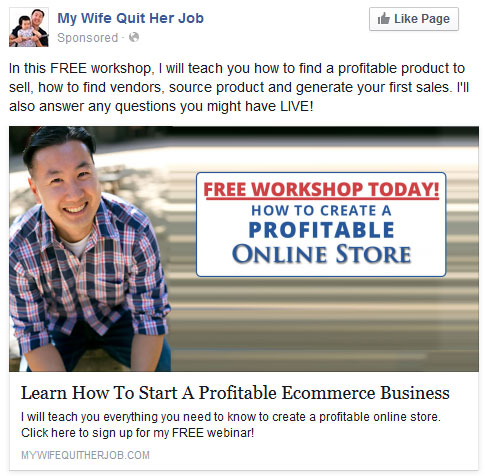 On the day of the actual webinar, I ran another Facebook campaign targeting just the people that signed up to remind them that today was the big day.
In addition, I blasted out a reminder email to my webinar list once in the morning and then 1 hour before the webinar began.
All of this effort resulted in 1320 signups for my webinar!
One other thing that worked particularly well was that I added a button/link to automatically add my webinar to peoples' calendars using a service called Eventable.
The result was that 480 people ended up attending live (a 36% attendance rate) which is a pretty darn good turnout by industry standards. The typical turnout is anywhere between 16-35% depending on the quality of traffic.
My Webinar Content Strategy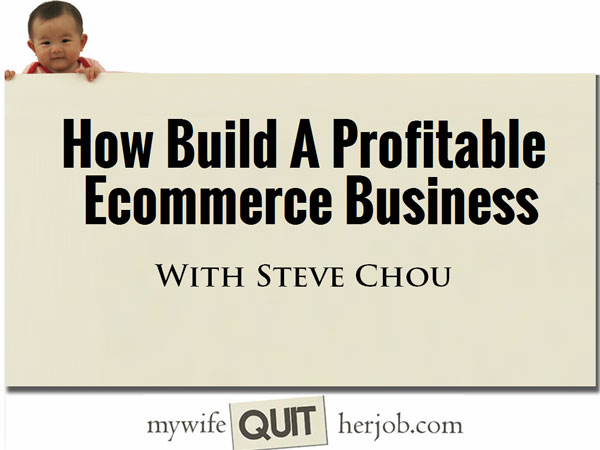 Getting people to attend turned out to be the easy part. The hard part was preparing the actual presentation. By the 1000th signup, I started totally stressing out about how to structure my workshop.
So I attended and studied other people's webinars like crazy to learn how they worked. I must have watched Amy Porterfield's webinar like 6 times.
I also examined and picked apart her pre and post webinar email sequences to learn how she closed the sale. Other webinar masters I studied included Lewis Howes, David Siteman Garland, Grant Baldwin, Scott Voelker etc…
Basically, I studied (in excruciating detail) over 15 webinars in the span of a week and picked and chose which elements to incorporate into my own performance. I also consulted with my friend Toni Anderson who was instrumental in helping me get my performance down pat.
Here's the thing about webinars. Everyone has a different style and strategy. Some people talk about themselves for 45 minutes, building up their authority and credibility, and then provide 15 minutes of useful content.
Other people talk about their success stories for the bulk of their talk and tease their audience into wanting to learn how they did it. And finally, some people give one long motivational speech and get the crowd super excited about their program. These strategies all work!
Unfortunately, I'm not good at any of that stuff. I hate talking about myself. I'm not good at teasing people and I'm not exactly a motivational speaker.
So for my webinar, I decided to give away as much information as possible in a 60 minute span. I did not hold back at all and taught some of my best strategies in my talk.
In fact, I only spent 5 minutes talking about myself(which I thought might have been a mistake) during the entire workshop and most of it was content. Looking back, I guess it worked ok:)
The Post Webinar Followup

Once the webinar was over, I carefully prepared a 4 email sequence to generate sales for my course.
The first email I sent out was a link to the webinar replay for my international signups. I also created a "Frequently Asked Questions" video to address the bulk of the questions that I received that night.
Originally, I was not going to give out a recording at all to encourage more live attendees but I realized that no one was going to stay up until 3am to watch from Europe.
In an ideal world, I would have given multiple webinars during different parts of the day but my schedule did not allow for that.
The results after day 1 – 10 sign ups.
The second email went out the next morning. To encourage people to open the email, I put together a PDF file that basically summarized my talk and sent it out as a freebie. I also reminded the attendees that my class was for sale and that the special offers were going to expire in 2 days.
The results after day 2 – 27 sign ups.
On the third and final day, I followed the same email structure as the second one. I gave away a valuable freebie to entice people to open their emails and pointed people to my course signup sheet. I also piled this email with great testimonials from real students in the class.
The results after this email – 36 sign ups.
Approximately 5 hours before my shopping cart closed, I sent out the 4th and final email to dispel any last doubts that people had about signing up. This is when things got super interesting.
In the span of about 5 hours, I pretty much got the rest of my sales in one big gigantic and glorious flurry which I have to say was super exhilarating.
All told, I attracted 59 new students for a grand total of $60015. I was extremely pleased:)
What Worked Well
One thing that I thought worked really well was the contest that I ran during the actual webinar. In return for sharing my workshop on Facebook and leaving a review on my podcast, I gave out free 30 minute consults to 2 lucky winners.
As a result of the Facebook shares, the attendance of my webinar actually increased throughout as more and more people popped in from Facebook.
What also worked well was that Toni graciously volunteered to field questions for me during the Q&A section which made it smooth. Without her, I would have been fumbling through the live chat looking for questions. Thanks Toni!
Overall, things went pretty well and I was happy with the general flow of the webinar.
What Didn't Go So Well
One thing that didn't go so well was my sales pitch. For all of you who know me, I hate selling like the plague. I love teaching but I generally hate using language that is even remotely salesy.
Perhaps that is why I practiced the sales portion of my talk the least and focused most of my effort on the teaching part:)
So what ended up happening was a pretty awkward transition from the content to the selling portion of the webinar. At least it felt awkward to me. And perhaps it was just my imagination, but I felt my energy drop a little bit when people started exiting the room because they didn't want to hear the pitch.
All told, about 400ish people stayed till the end so I shed about 80 people during the actual sales pitch. I think this could have been better.
There were also a few other things that I caught in the nick of time that totally would have been "amateur hour".
One, I forgot to put the "special" sales page up before the webinar began. This would have been a disaster.
Two, I had outbound links from my webinar page that did not open in a new window. If I didn't fix this, people would have been taken away from my live webinar page in the middle of my talk!
Three, I had a piece of javascript I wrote to track clicks that accidentally broke all outbound links below the fold.
So all told, it could have been a disaster but fortunately I caught all of these things in time.
Conclusion
Overall, I came away with a very positive experience with my first workshop. Money aside, it was nice to be able to interact with my readers in a way that I had not done so in the past.
What's funny is that immediately after the webinar, I got a ton of Facebook friend and Linked In requests. And this indicates to me that a connection was established, a connection that previously was not possible via blogging or podcasting.
So going forward, I plan on doing more of these workshops as my schedule permits!
Click here to sign up for the next one!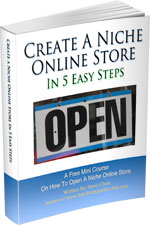 Ready To Get Serious About Starting An Online Business?
If you are really considering starting your own online business, then you have to check out my free mini course on How To Create A Niche Online Store In 5 Easy Steps.
In this 6 day mini course, I reveal the steps that my wife and I took to earn 100 thousand dollars in the span of just a year. Best of all, it's free and you'll receive weekly ecommerce tips and strategies!
Note: This post above may contain affiliate links, which means that I may receive a commission if you make a purchase when clicking a link. Please consult our privacy policy for more information.
Similar Posts
Have you read these?