I've been helping would be entrepreneurs for nearly eight years now and one thing I've discovered is that you can't really push someone to take the entrepreneurial plunge.
Either you have the desire to start your own business or you don't and most people can't get over the uncertainty that's involved with how to become an entrepreneur.
A while back, I went through several months worth of email for MyWifeQuitHerJob.com and came to the conclusion that most people get stuck on 2 main things when starting their business.
One, they can't come up with a good business idea and two, they aren't confident that they can succeed.
Get My Free Mini Course On How To Start A Successful Ecommerce Store
If you are interested in starting an ecommerce business, I put together a comprehensive package of resources that will help you launch your own online store from complete scratch. Be sure to grab it before you leave!
I Can't Come Up With An Idea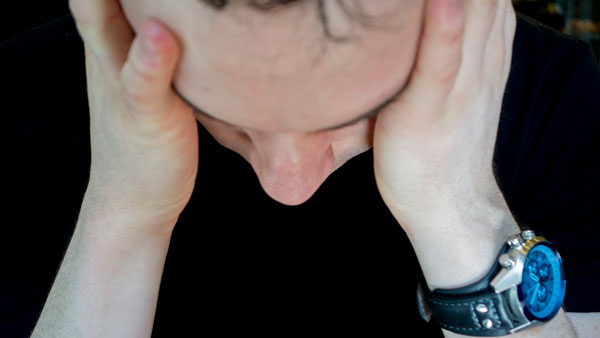 In fact, one commonality I found interesting is that most would be entrepreneurs are self-deprecating.
"I'm not that creative. How am I going to come up with something unique?"
"The market is saturated already with what I want to do. Should I even bother?".
"I don't think I have the skills to take on the competition."
If you fall into this category, then I highly recommend that you go and read Seth Godin's book "The Purple Cow" for some inspiration.
Here's the thing that most people don't realize.
As long as there is demand in your niche and customers with money to spend, what you ultimately decide to sell doesn't really matter as long as you make your business "remarkable" in some way.
Choose products that you are interested in and put your own unique spin on it. I've personally sold many different things in the past and the one thing that I've found is that you can sell almost anything if you position it correctly for a specific audience.
Even if your niche is already crowded, the amount of competition doesn't matter as long as you can stand out.
If you take a closer look at our wedding linens business, my wife and I essentially sell wedding favors on our online store which is a saturated and competitive market.
One quick browse on Etsy instantly reveals thousands of competing products. Not only that, but many of these items are listed at substantially lower prices too!
In fact, I often get emails from readers wondering how we can make so much selling such a small niche product.
But despite the competition, we've managed to carve out a healthy 6 figure profit which has been growing in the double and triple digits every single year since 2007.
I also want to emphasize that everyone is creative. Maybe you've gotten too used to working a day job where your boss simply tells you what to do and you don't have to think that much.
Maybe you are simply out of practice. Set aside some time to brainstorm and exercise those muscles instead of complaining about it.
Solve Your Own Problems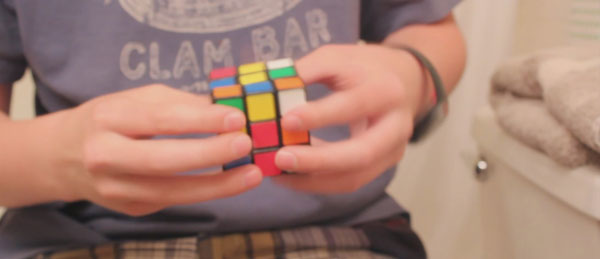 If you often struggle with finding business ideas, the best way to move forward is to simply look at your own everyday problems.
My friend Albert Lee wanted to lose weight and discovered that it was really difficult to keep track of his calorie consumption from the foods that he ate.
So he started the most comprehensive nutrition database online at MyFitnessPal which later sold for over 400 million dollars. Click here to listen to his story
When my wife knew that she was going to cry like a baby at our wedding but couldn't find a place to buy handkerchiefs, we knew that we were onto something. Click here to listen to our story
When my buddy Greg Mercer had difficulty with his product research on Amazon, he created Jungle Scout for his own personal use and later decided to release it as a product.
In my post on how to find the best products to sell online, I discuss various tools that you can use to discover profitable niches to sell into if you are stuck.
But often times, the best products to sell online are the ones that you personally need the most and don't require ANY tools.
The simpler the better!
In a recent podcast episode, my friend Chris Boerner started selling pill holders online because she wanted a fashionable way to carry her medicine.
Pill holders!!! That's almost as silly as selling handkerchiefs!
Remember, you are never alone. If you have a problem, then chances are other people do too so scratch your own itch!
I'm Not Sure That I Can Succeed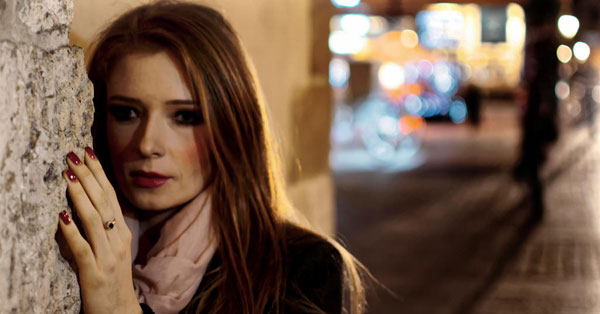 Overcoming doubt is huge part of the entrepreneurial process but doing research will only take you so far. Having confidence in your business idea is largely based on knowledge but at some point you need to just take a chance and go for it.
The good thing about running a business online is that it doesn't cost very much money at all to begin. So why not just throw something up and see what happens? This isn't like the old days when you had to take out a business loan to start a brick and mortar store.
We're talking hundreds of dollars, not tens of thousands. There really is no excuse. If you don't succeed, tweak your idea or start something else.
My wife and I started with $630 dollars and turned it into a six figure profit in a year.
My student Jen Depaoli started her online store for less than $100 and now makes over $50k/month. Click here to listen to her story
Abby Walker (another student) spent several thousand dollars to start her insole business which now makes 6 figures per month. Click here to listen to her story
Toni Anderson invested $1500 into her business and ended up making $190K in her first 7 months. Click here to read more about her story
Starting an online business often involves taking a small risk for the potential of an oversized payout. The expected value calculations are almost always in your favor.
How To Become And Entrepreneur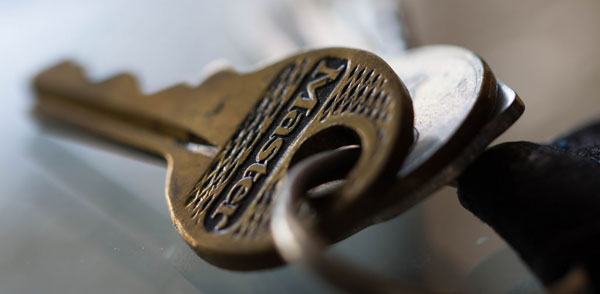 Early on when my wife and I were brainstorming business ideas, that's essentially all we did for a very long time….we talked about it. We got stuck in an endless loop of research and couldn't push ourselves to take the plunge for the same reasons outlined above.
But then something miraculous happened. For starters, my wife became pregnant which put us under time pressure and gave us a sense of urgency. But the real key to our behavorial change occurred when we started talking to other entrepreneurs and shop owners.
In fact, I remember having a very specific conversation with a former college classmate of mine from Stanford about some of my ingenious business ideas. Looking back every idea I came up with was kind of silly, the kind of business ideas that would never make more than some weekend spending cash.
When it was my friend's turn to talk about what he was up to, he casually told me that his side business was on track to make over 500K in profit this year. And I was completely flabbergasted.
This whole time, I had thought that his online business was just a pet project that made no money but here he was spouting out numbers that seemed way beyond what I believed that I could ever make.
In fact, his business success made me uncomfortable and I didn't know what to say because he seemed like he was in another league.
What particularly resonated with me was that my friend was a classmate, a peer of mine, and someone who I considered an equal. If he could start a website on the side while working a full time job, then I could as well.
Once I realized this, I got a huge boost of confidence and started asking my friend a flood of questions about his business.
And after hanging out with him some more, I came to the conclusion that I needed to think about my future business on a much grander scale.
Your Environment Is Important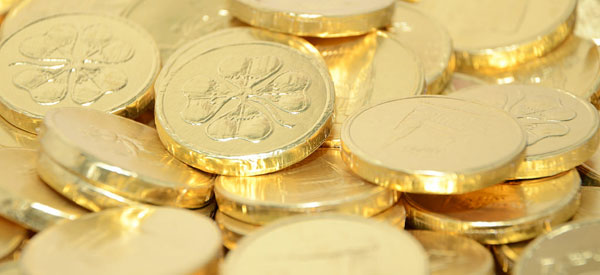 What's interesting to point out here is that your perception of business success and money are all based on your current context.
Your goals and your potential are largely determined by the people you spend the most time with and how you were brought up.
If I hadn't spoken with my friend that day, I might still be wasting time on ideas that would only make me a few hundred bucks a month.
In fact, the secret to behavioral change is to hang out with the right people, people who will inspire you to try new things and who will push you harder.
Your mindset and your limits are all relative to your environment. If all of your friends work in dead end day jobs, then chances are you will too.
Instead of making excuses and self-deprecating comments, start talking to people who start businesses all the time. I guarantee you that you will get inspired and start believing that what was once an impossible task will now be within your grasp.
Initially, you might feel inferior or uncomfortable but getting over these feelings is the only way to grow.
photo credit: jseliger2 frustration-1081 Rubik's cube solve Have You Seen My Keys? Chocolate coins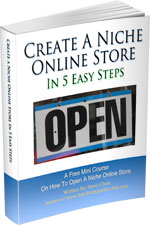 Ready To Get Serious About Starting An Online Business?
If you are really considering starting your own online business, then you have to check out my free mini course on How To Create A Niche Online Store In 5 Easy Steps.
In this 6 day mini course, I reveal the steps that my wife and I took to earn 100 thousand dollars in the span of just a year. Best of all, it's free and you'll receive weekly ecommerce tips and strategies!
Note: This post above may contain affiliate links, which means that I may receive a commission if you make a purchase when clicking a link. Please consult our privacy policy for more information.
Related Posts In Making Money
About Steve Chou

Steve Chou is a highly recognized influencer in the ecommerce space and has taught thousands of students how to effectively sell physical products online over at ProfitableOnlineStore.com. 

His blog, MyWifeQuitHerJob.com, has been featured in Forbes, Inc, The New York Times,  Entrepreneur and MSNBC.  

He's also a contributing author for BigCommerce, Klaviyo, ManyChat, Printful, Privy, CXL, Ecommerce Fuel, GlockApps, Privy, Social Media Examiner, Web Designer Depot, Sumo and other leading business publications.

In addition, he runs a popular ecommerce podcast, My Wife Quit Her Job, which is a top 25 marketing show on all of Apple Podcasts. 

To stay up to date with all of the latest ecommerce trends, Steve runs a 7 figure ecommerce store, BumblebeeLinens.com, with his wife and puts on an annual ecommerce conference called The Sellers Summit.  

Steve carries both a bachelors and a masters degree in electrical engineering from Stanford University. Despite majoring in electrical engineering, he spent a good portion of his graduate education studying entrepreneurship and the mechanics of running small businesses.